Are you a Dragon Ball fan with a passion for art? In this step-by-step drawing tutorial, we will guide you through the process on how to draw Vegeta in Super Saiyan form. By following a series of images, you'll create a stunning sketch of this powerful character.
Vegeta: The Fierce Warrior and Proud Prince
Vegeta, the prince of the Saiyans, is a formidable character in the Dragon Ball series. Originally seeking the Dragon Balls for immortality, his defeat by Goku sparked an intense rivalry between the two. Over time, Vegeta transformed from a villain to a hero, joining forces with Earth's defenders while retaining his pride and competitive spirit.
Known for his aggressive fighting style and preference for solo combat, Vegeta has become an iconic character with a loyal following. His powerful abilities and relentless pursuit of strength have made him an inspiration to artists and fans alike. As you embark on this artistic journey, you'll discover how to capture the essence of Vegeta in his Super Saiyan form, drawing inspiration from characters like Vegito, Gohan, and Trunks.
In this tutorial, we'll cover everything from basic sketching to adding the finishing touches. So grab your pencil and paper, and let's dive into the world of Dragon Ball!
Preparing Your Art Arsenal
Before we begin, it's essential to gather the necessary materials and tools for your drawing. While you can use any tools you prefer, we recommend the following:
Pencil (HB or 2B)
Eraser
Drawing paper or sketchbook
Colored pencils or markers (optional, as we don't cover coloring in this guide)
Fineliner or ink pen (optional)
The Ultimate Vegeta Super Saiyan Drawing Guide
This guide will help you create a stunning drawing of Vegeta in Super Saiyan form. Remember that red represents the current step, gray outlines the basic proportions, and black shows previously drawn lines.
Part 1: Laying the Foundation
The first step in drawing Vegeta is to create a basic sketch using light pencil strokes. This foundation will help ensure proper proportions and serve as a guide for adding details later on.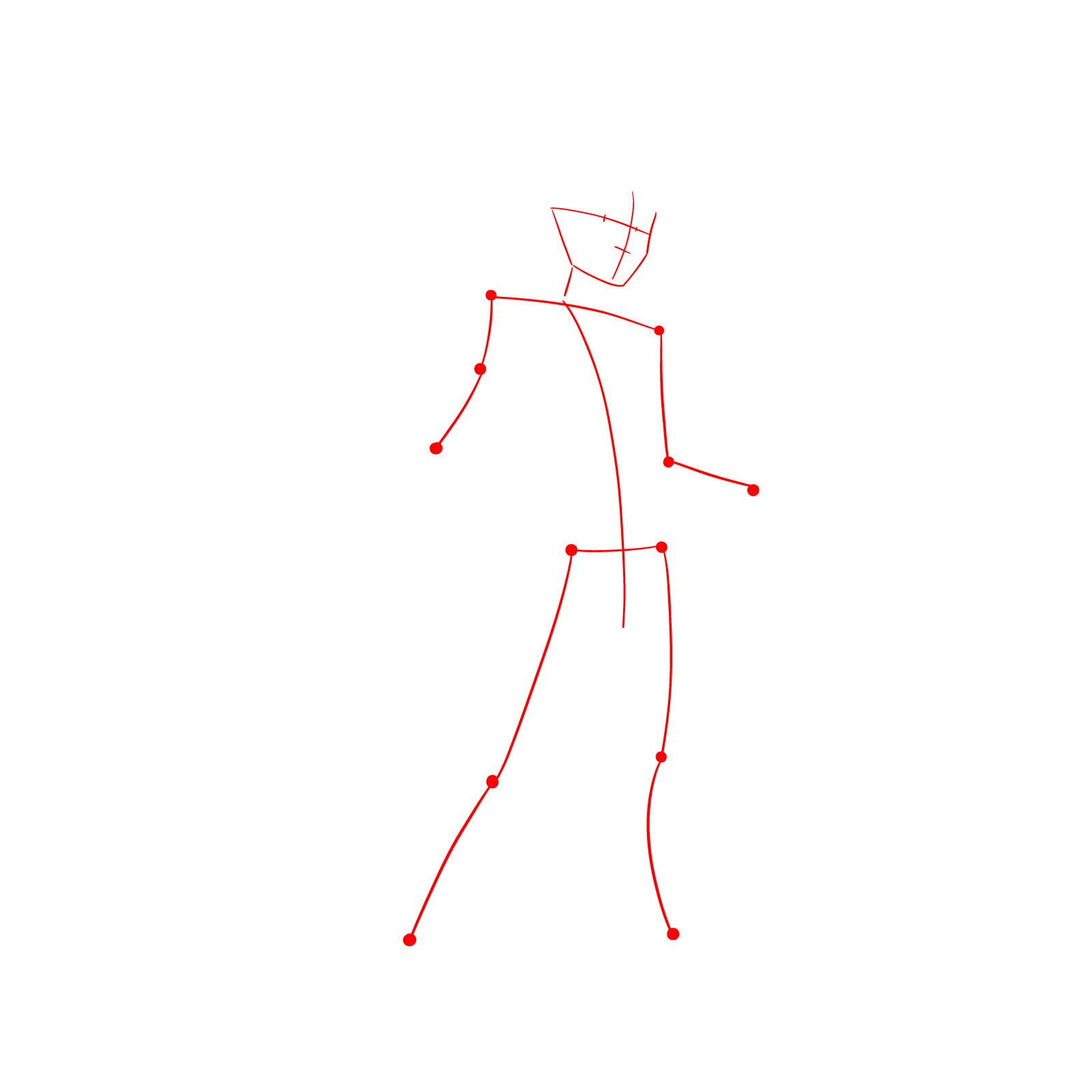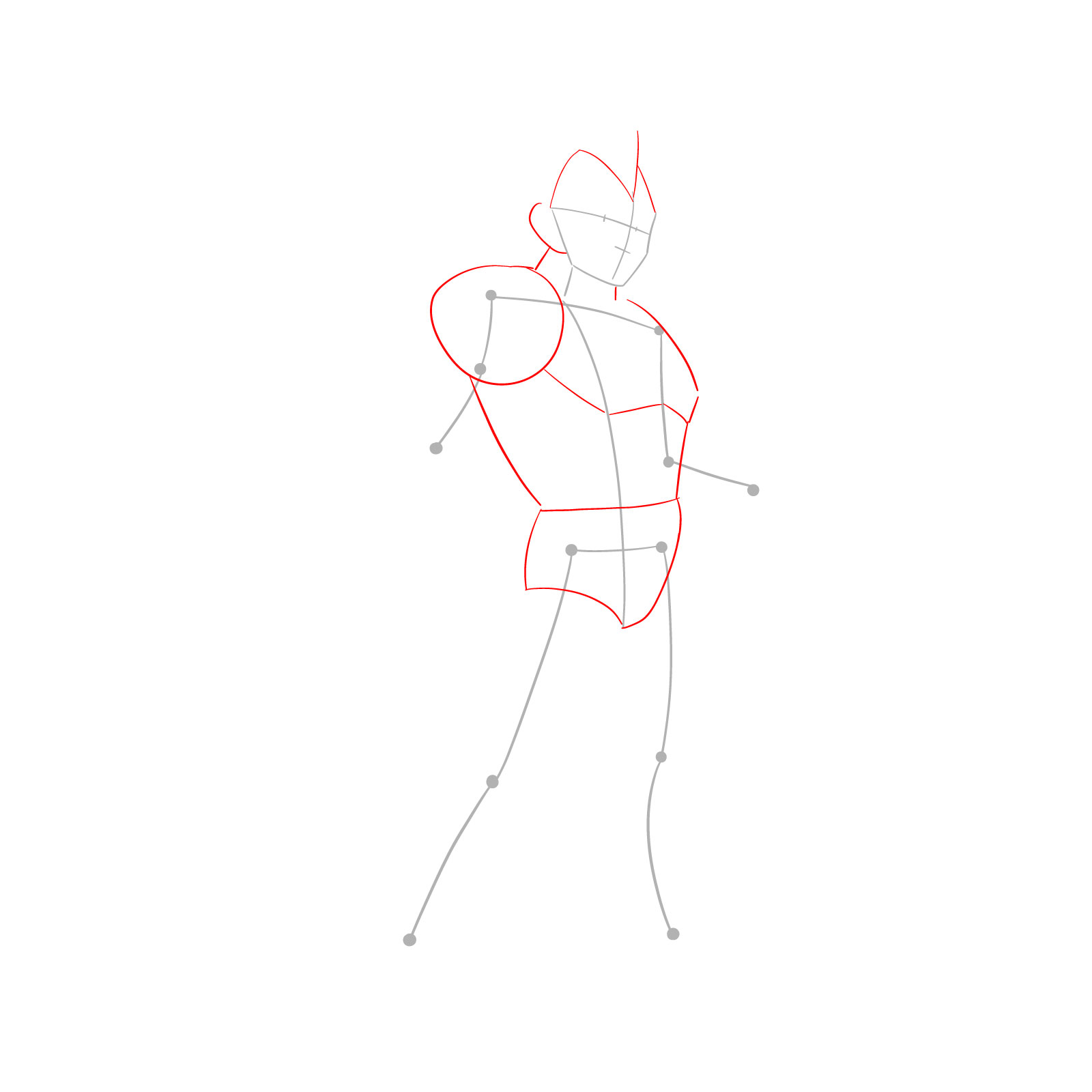 Part 2: Honing the Sketch
With the basic structure in place, it's time to refine your sketch. Enhance the details and improve the proportions to create a more accurate representation of Vegeta's Super Saiyan form.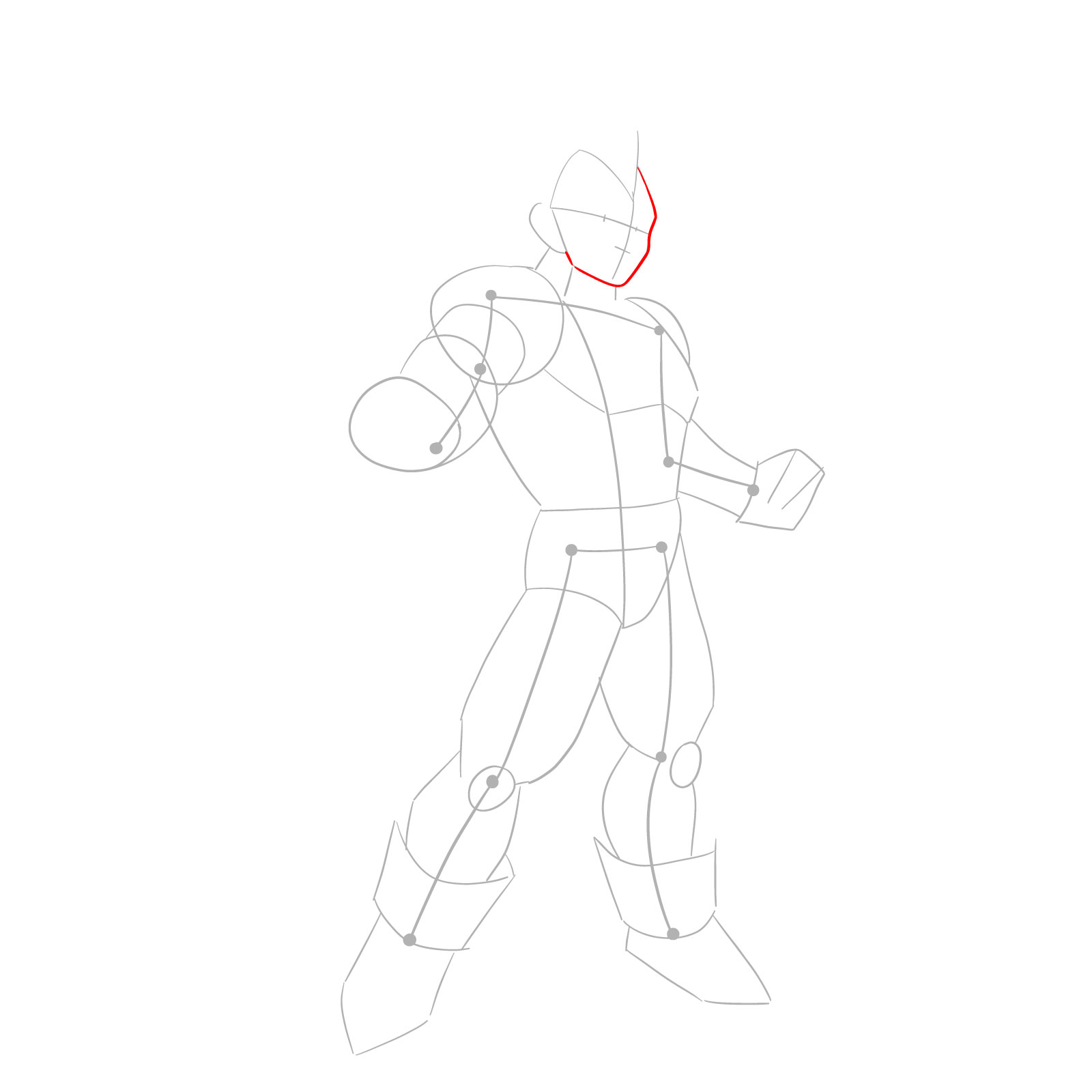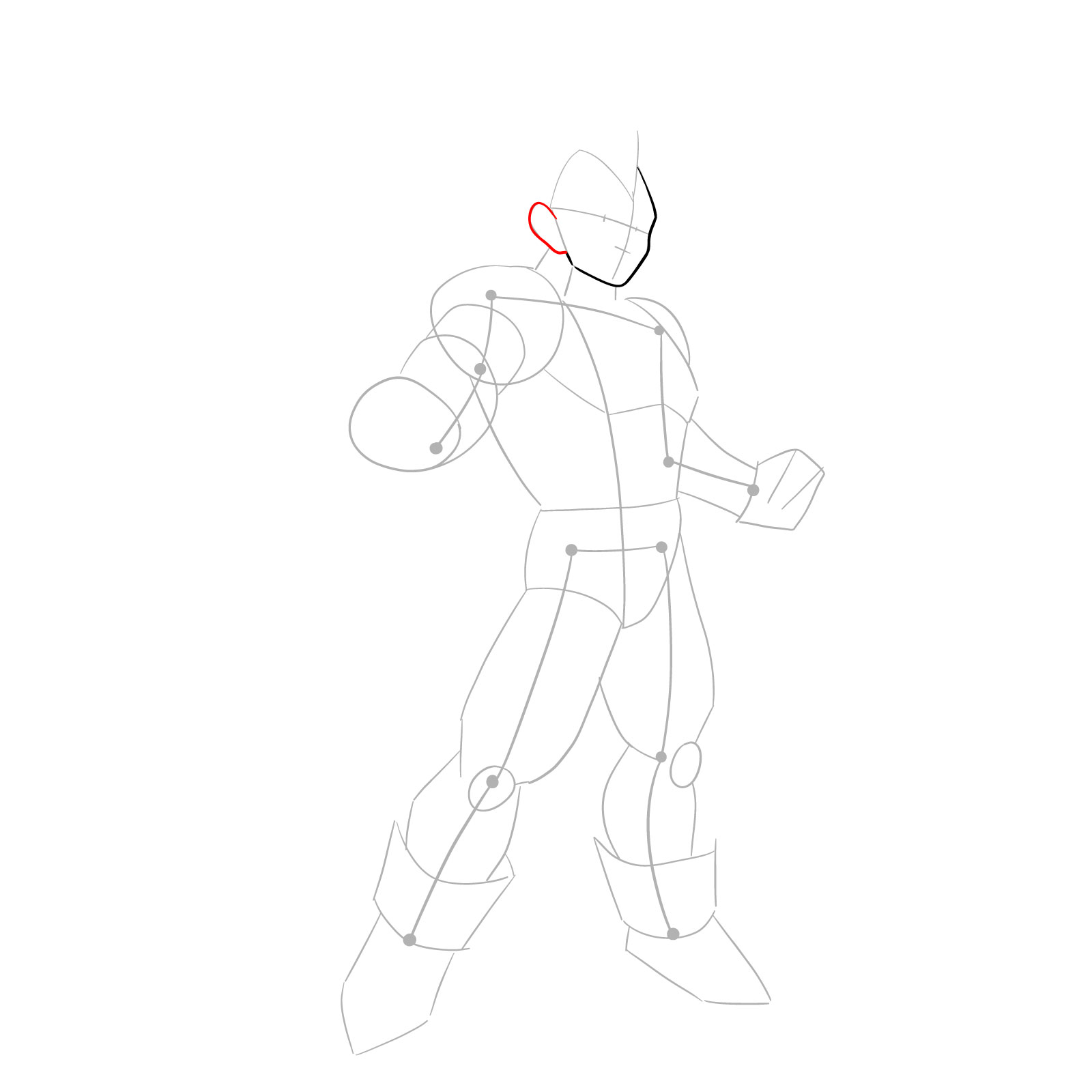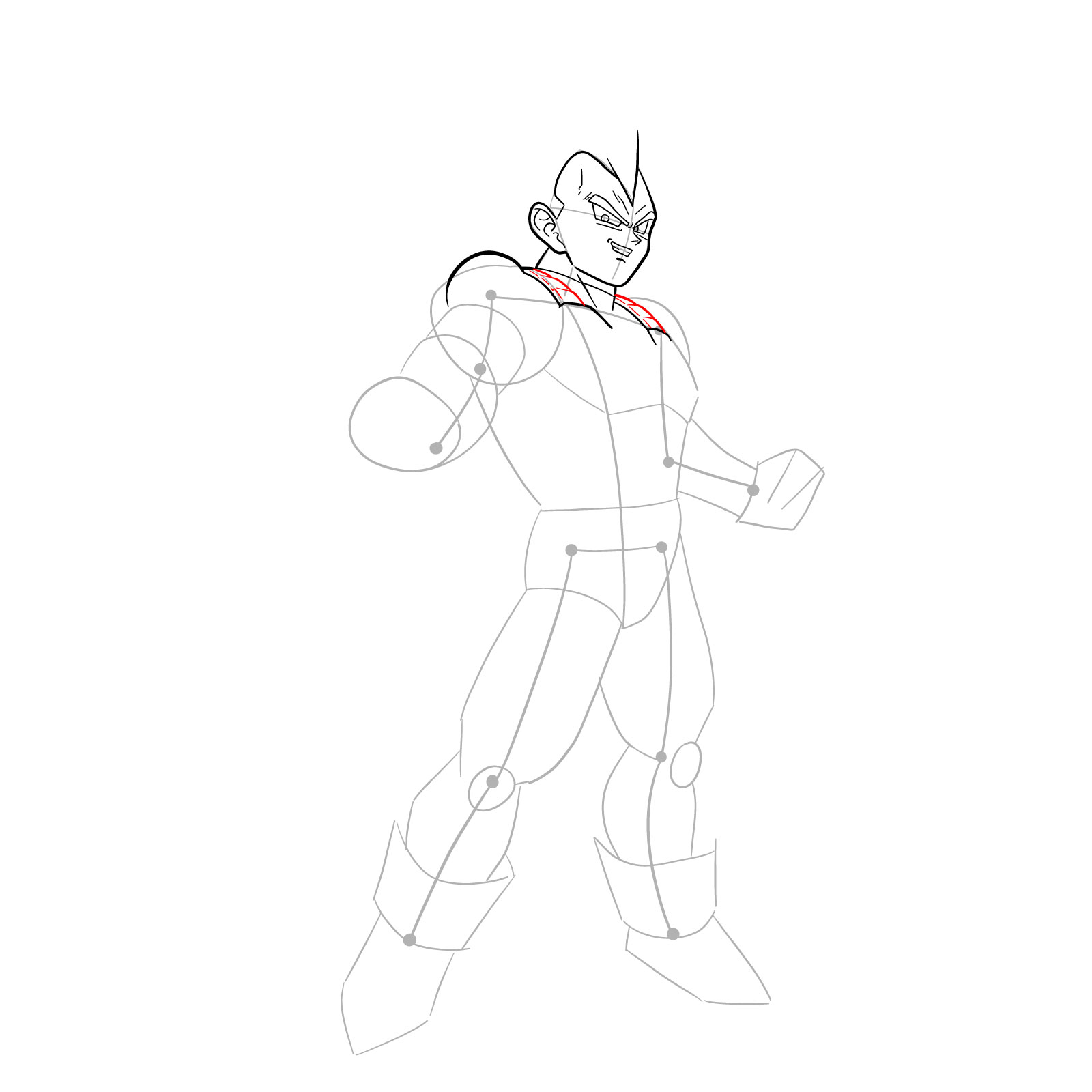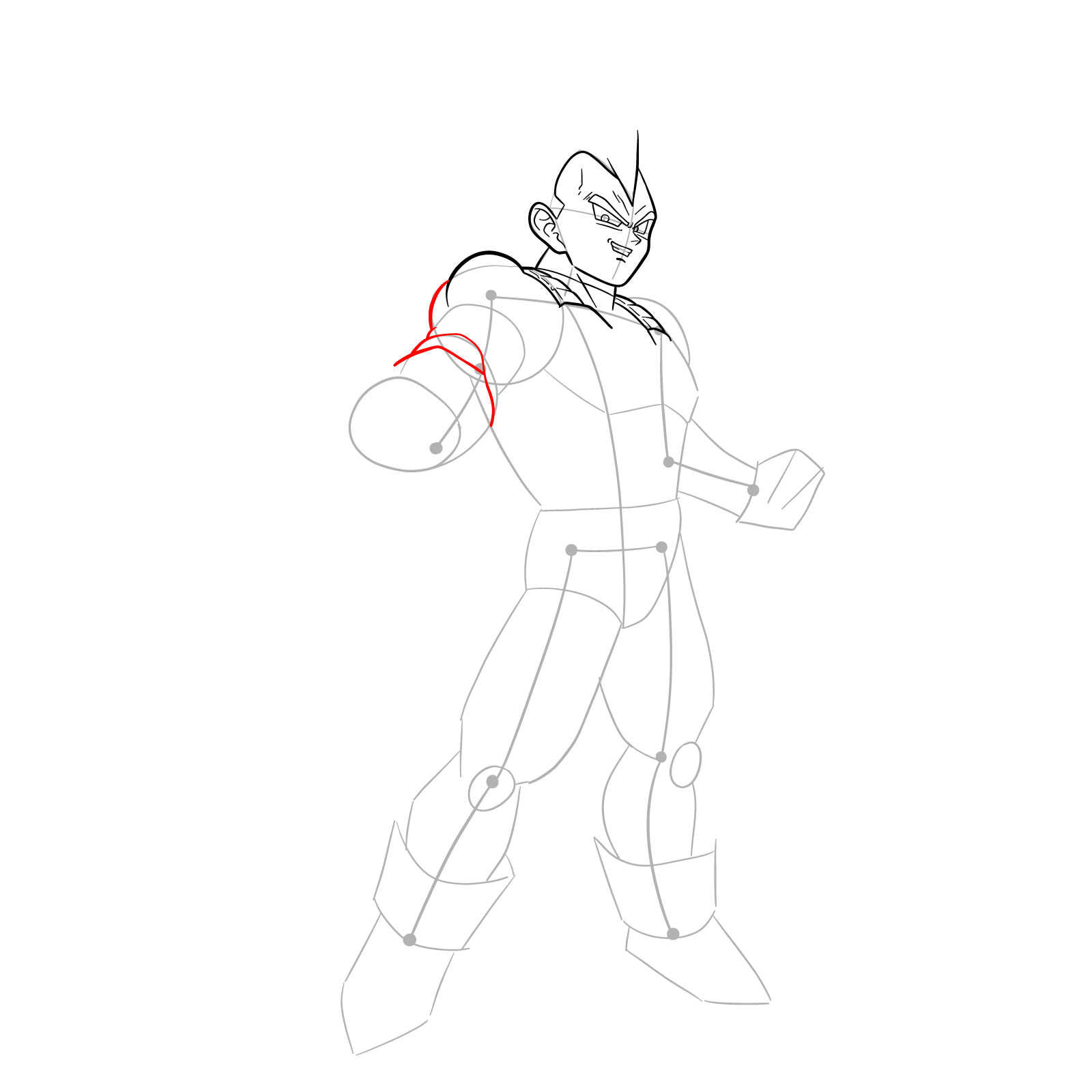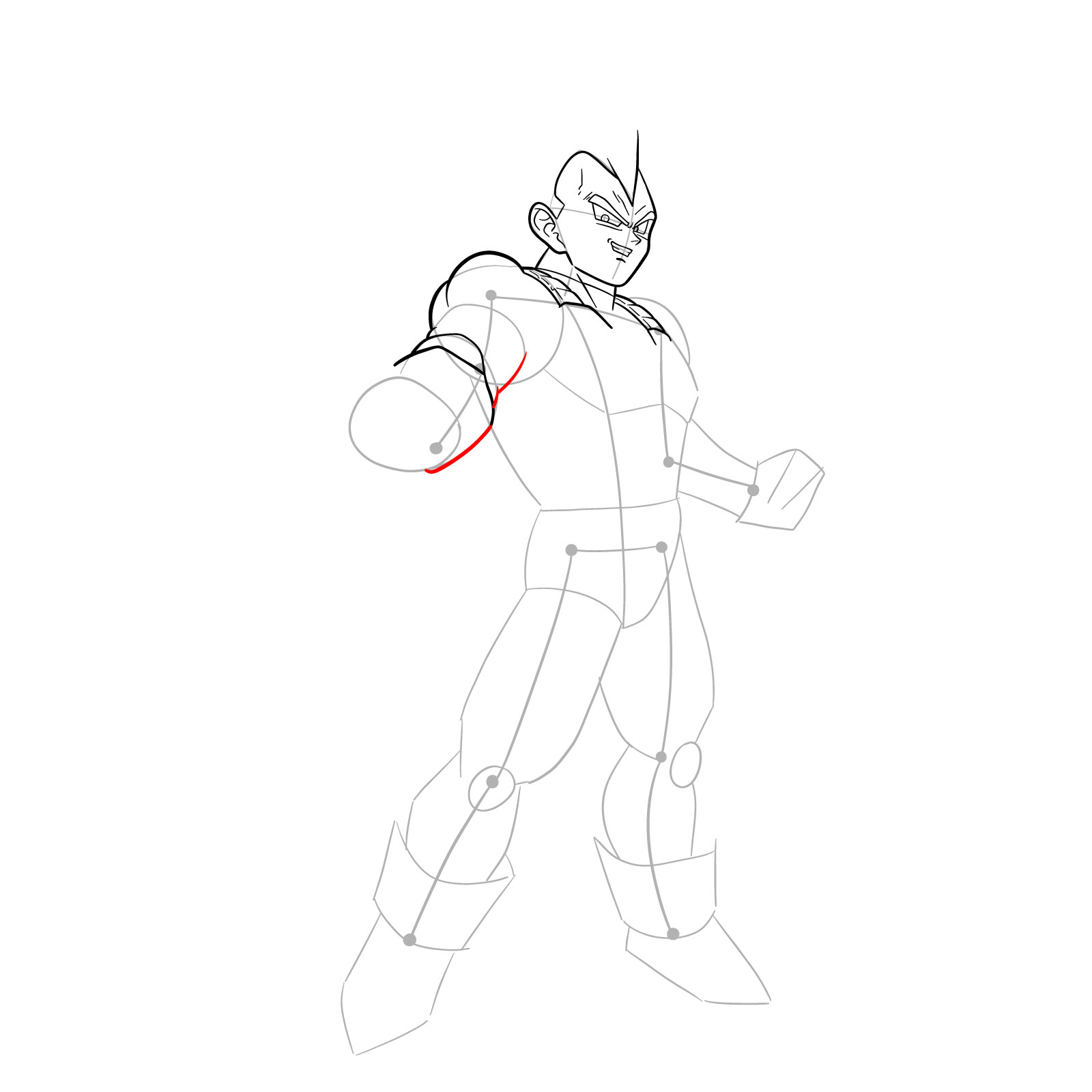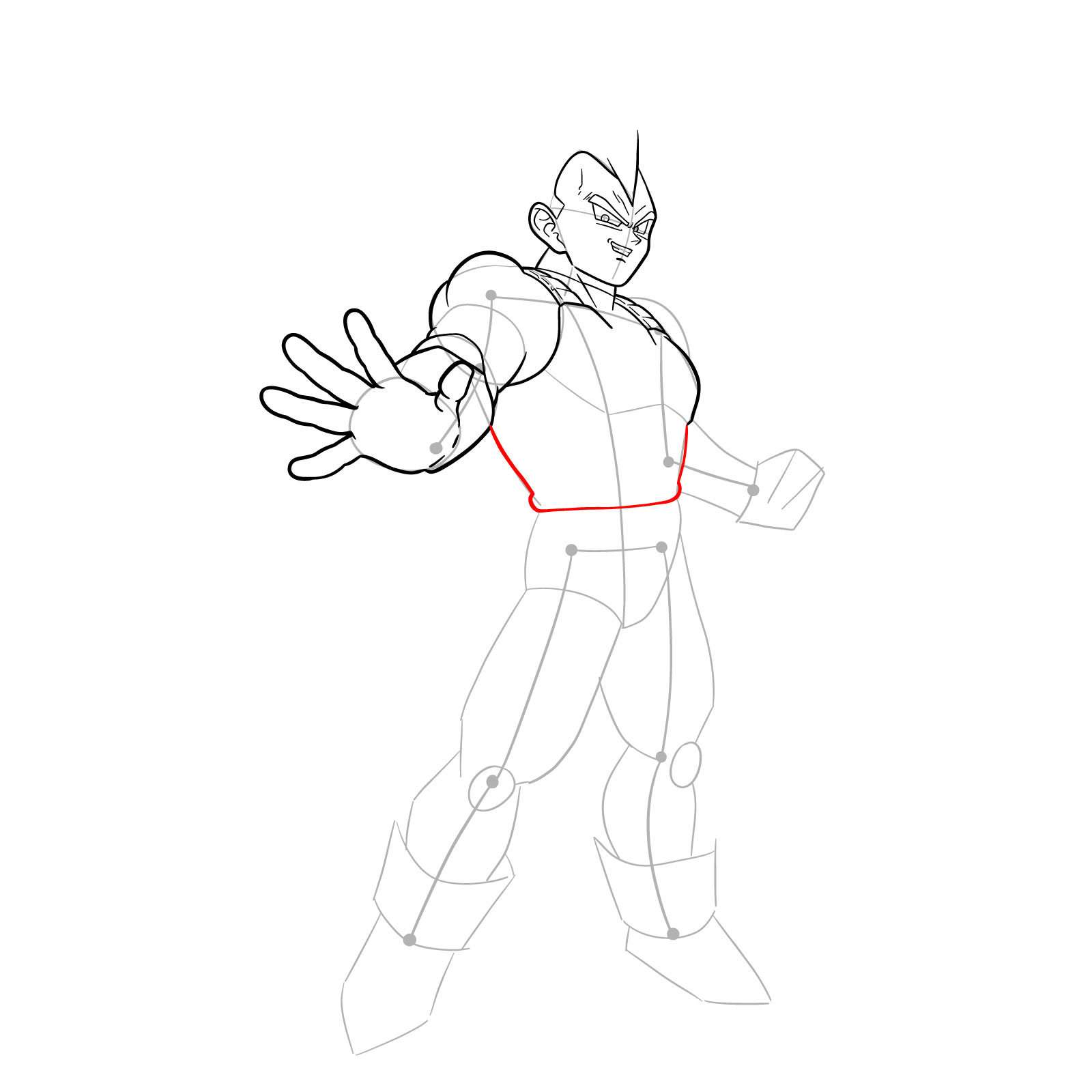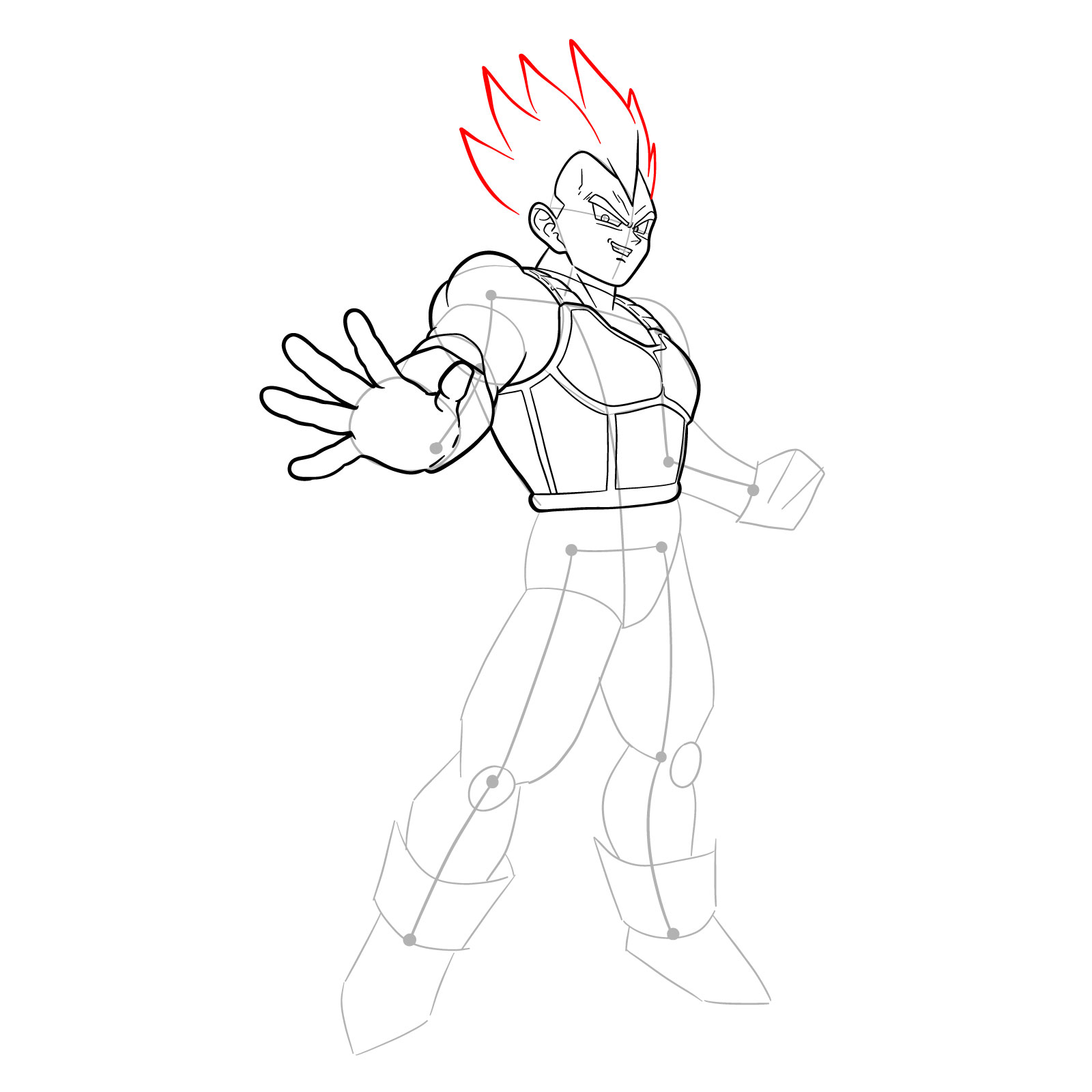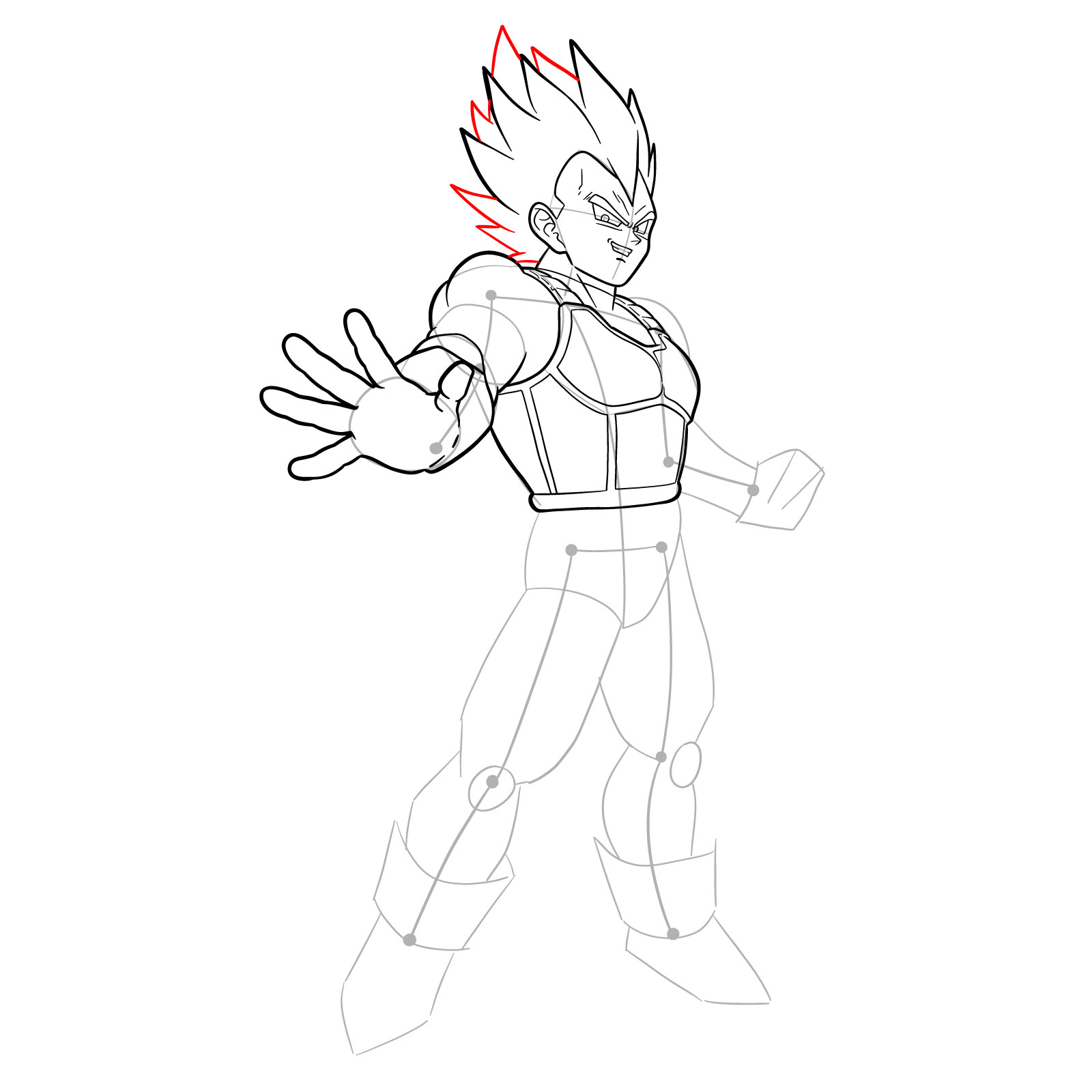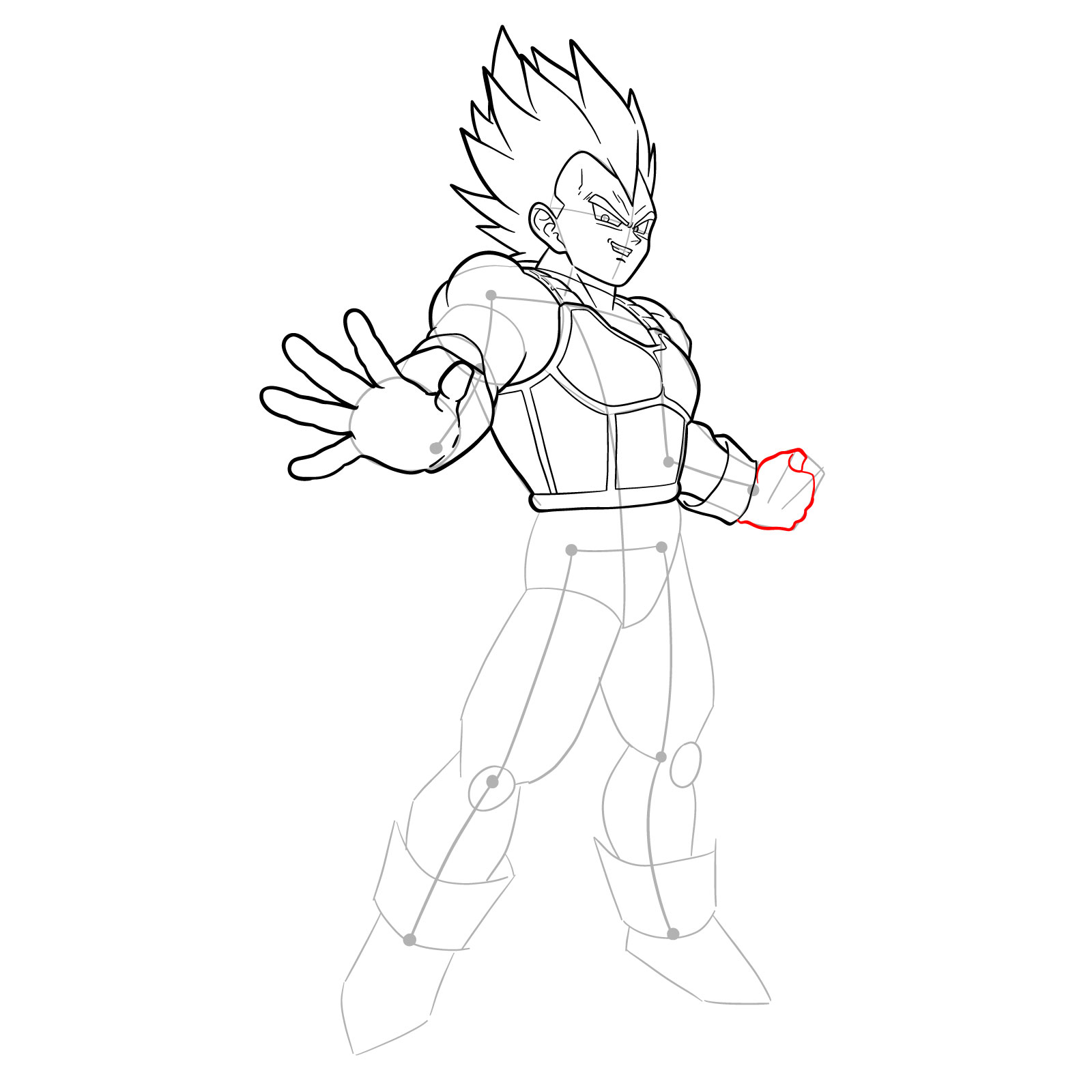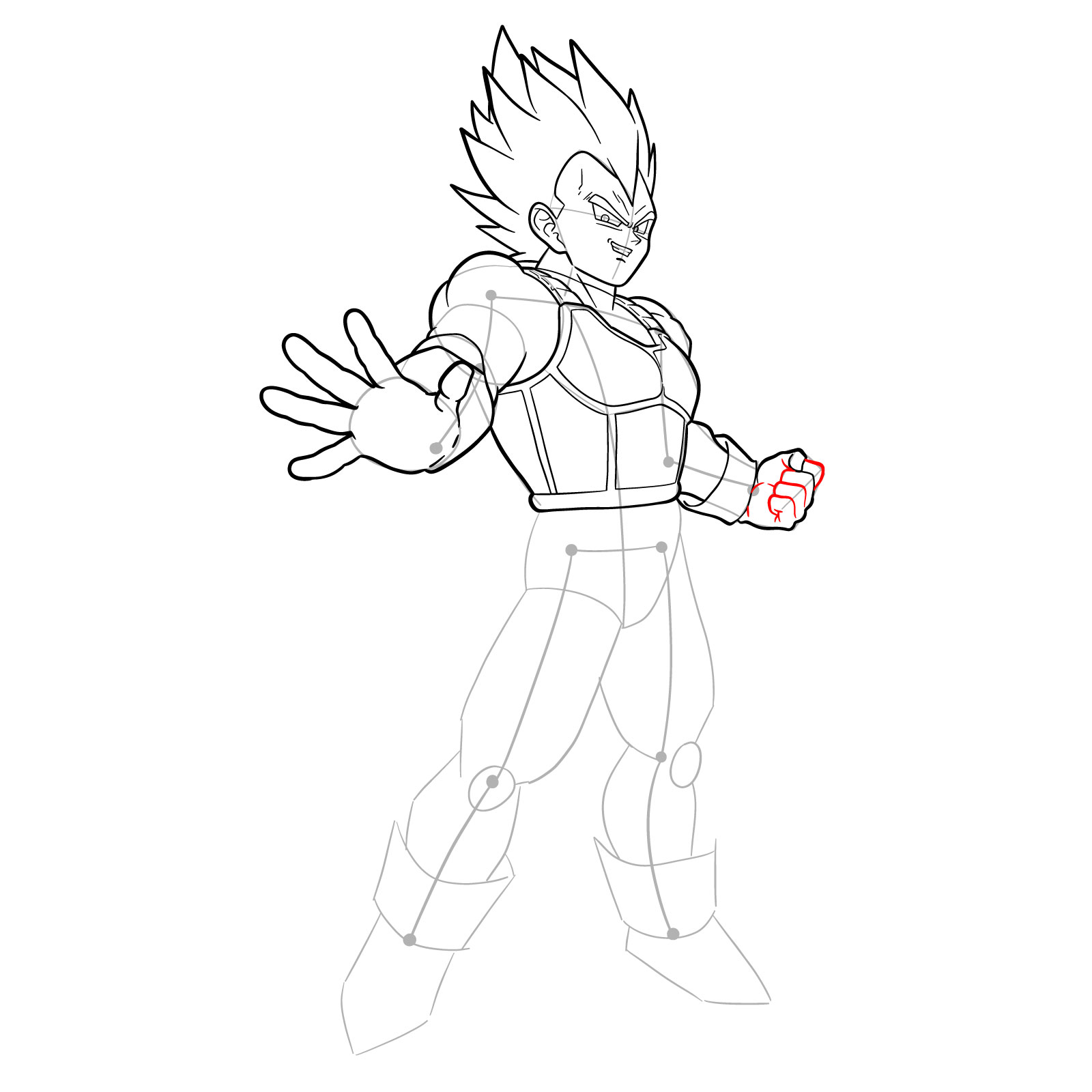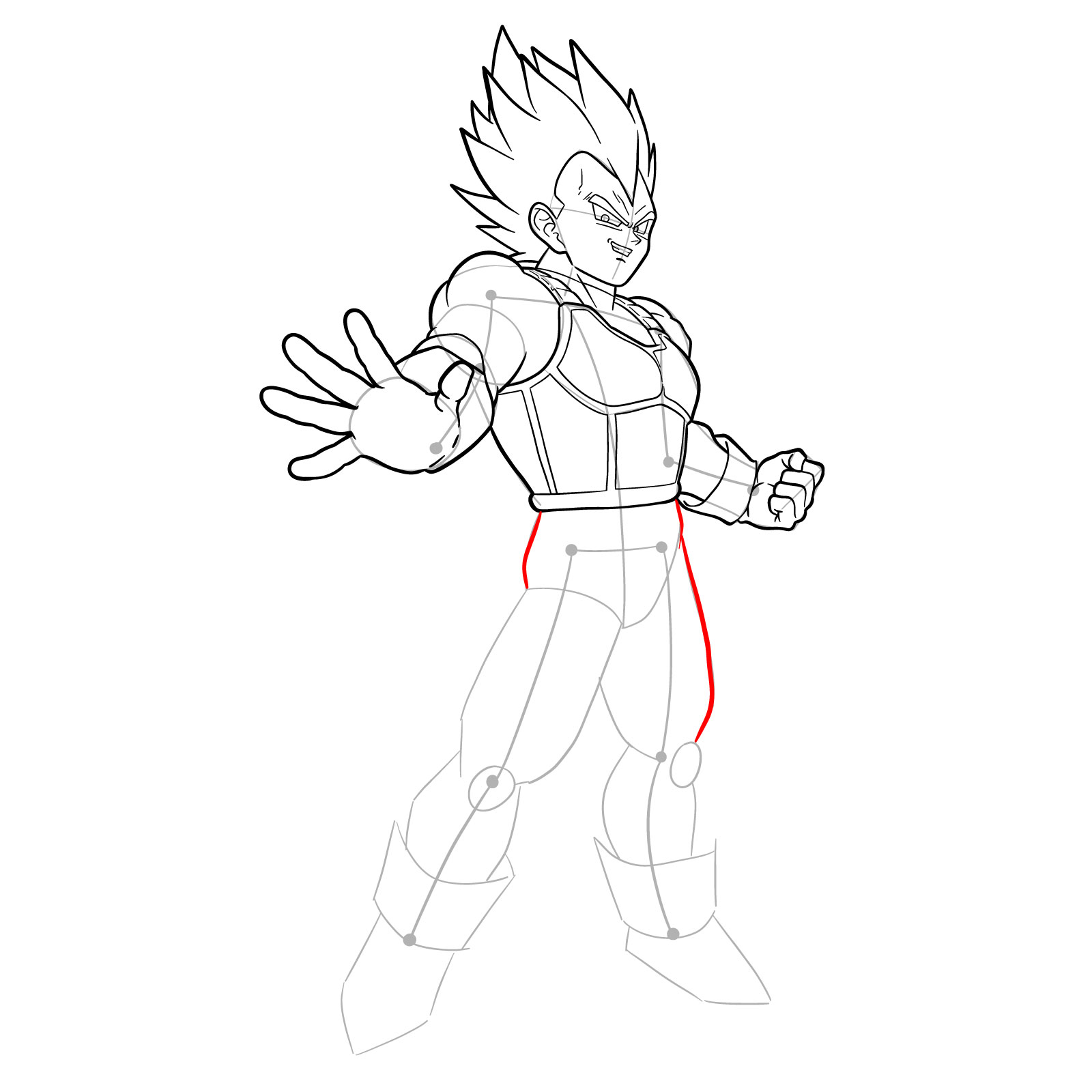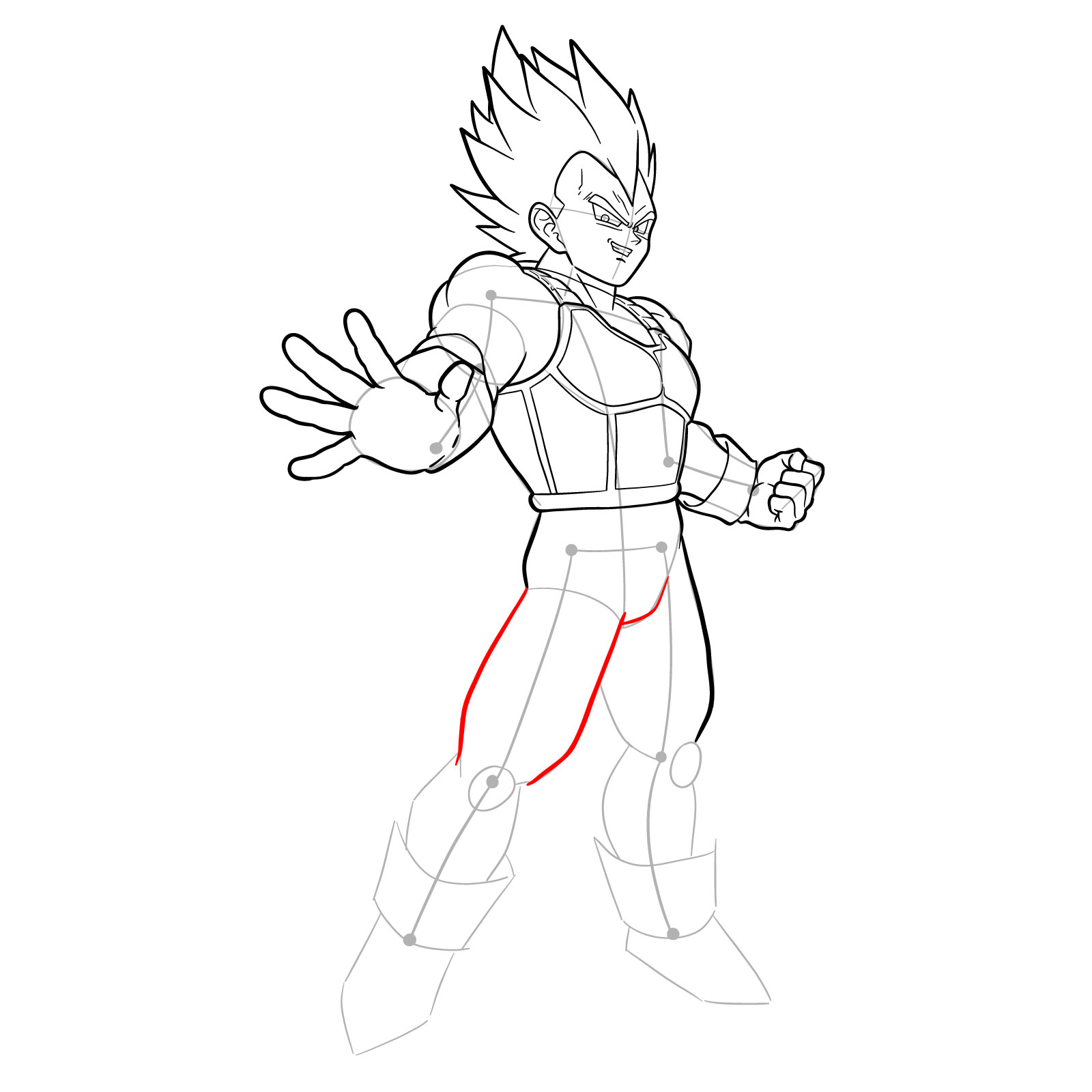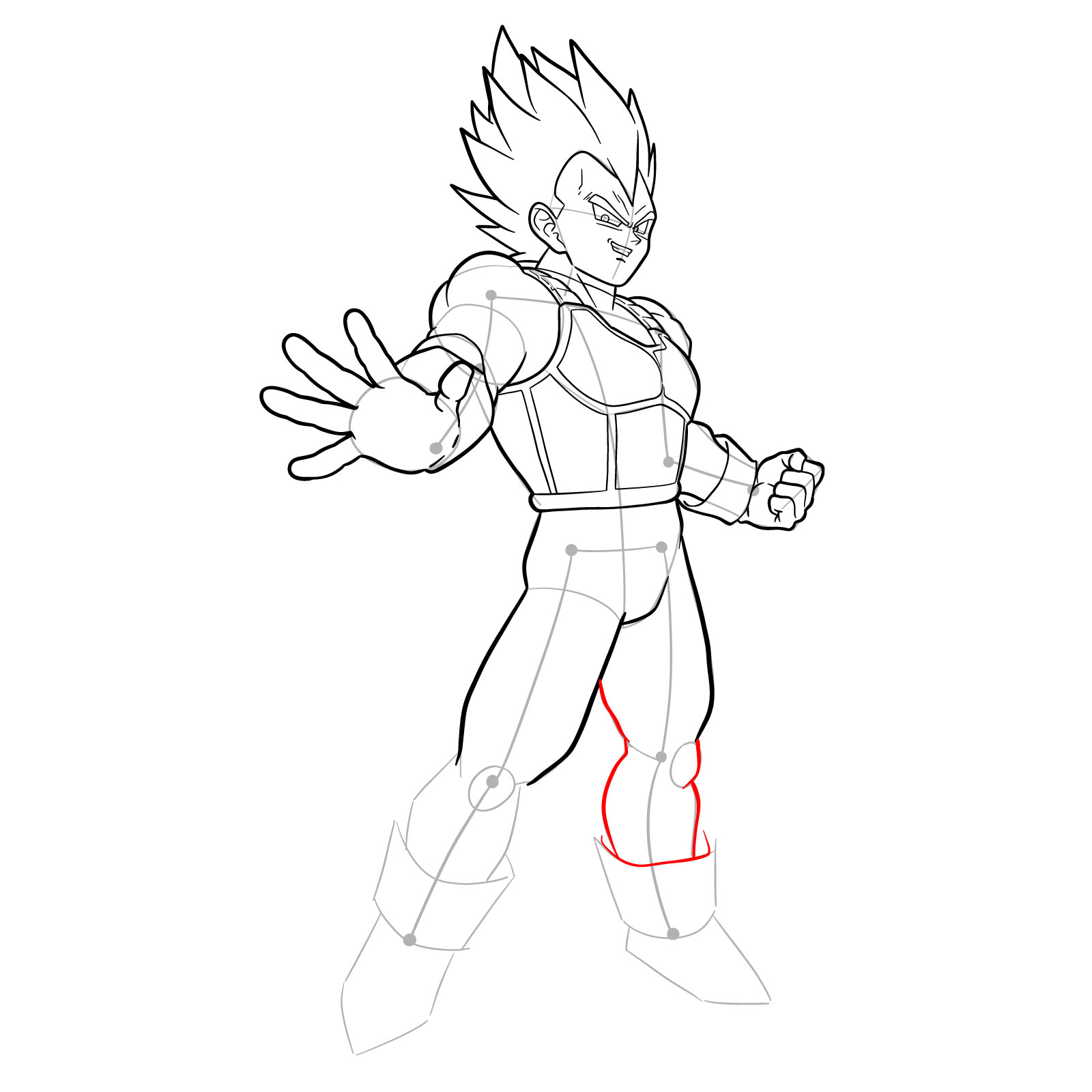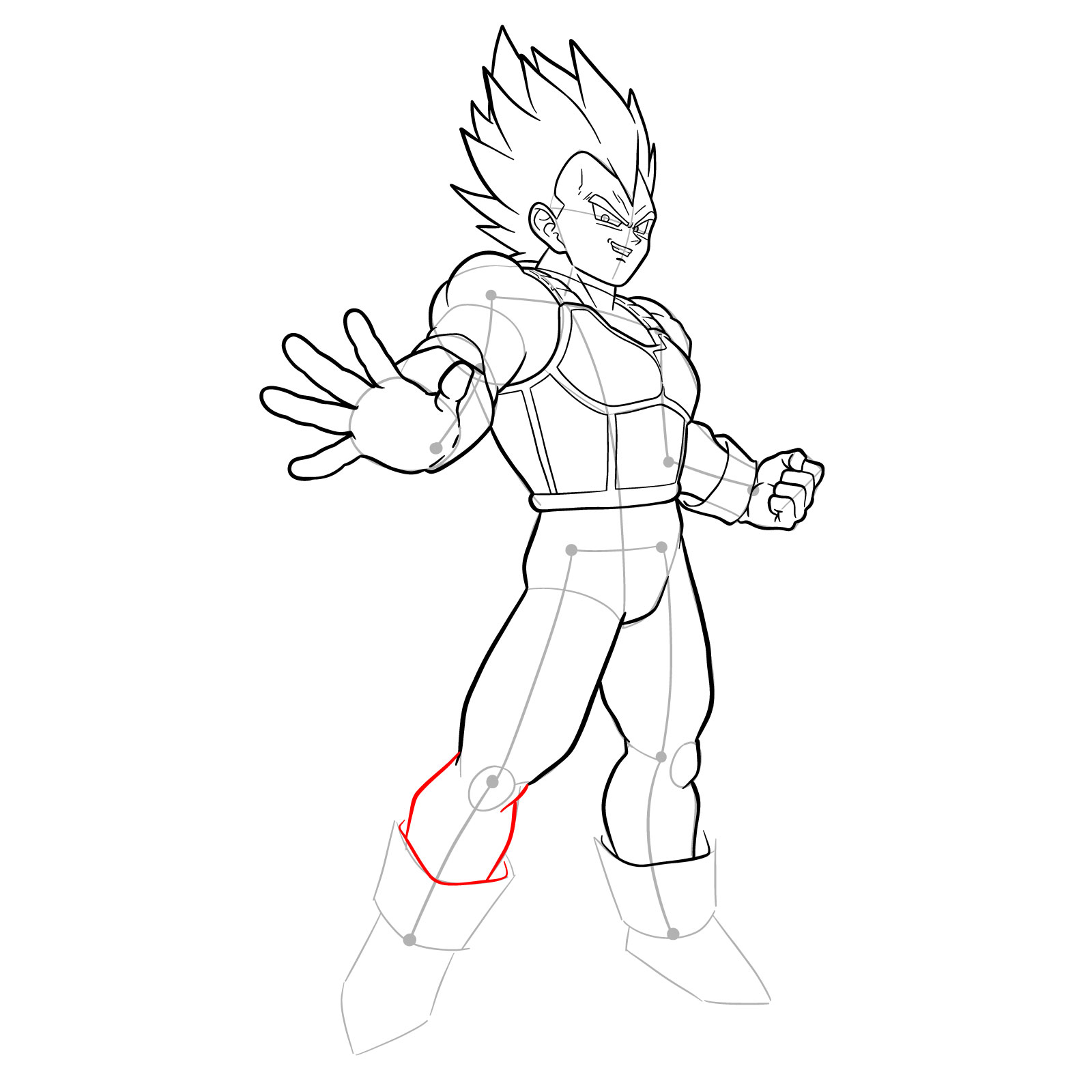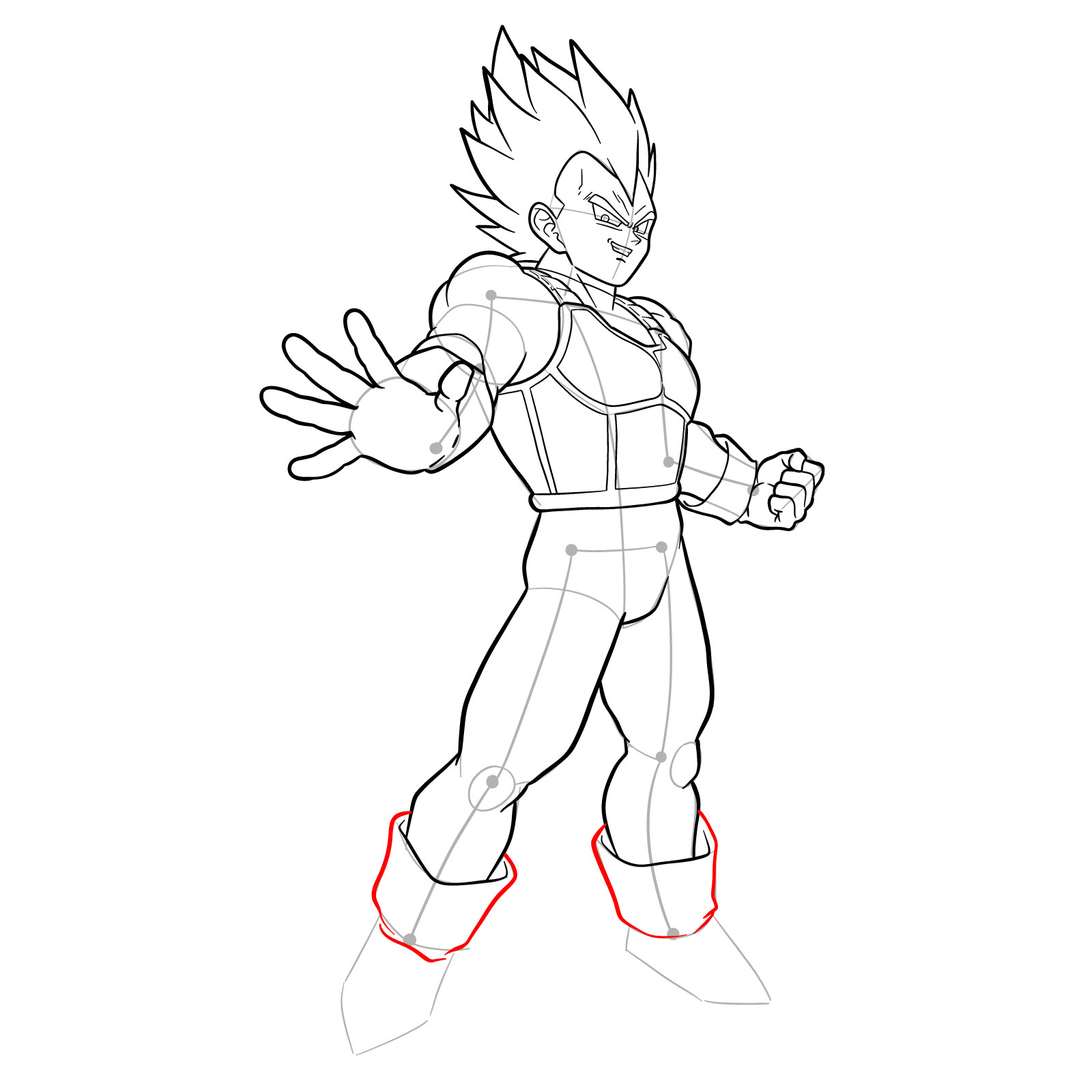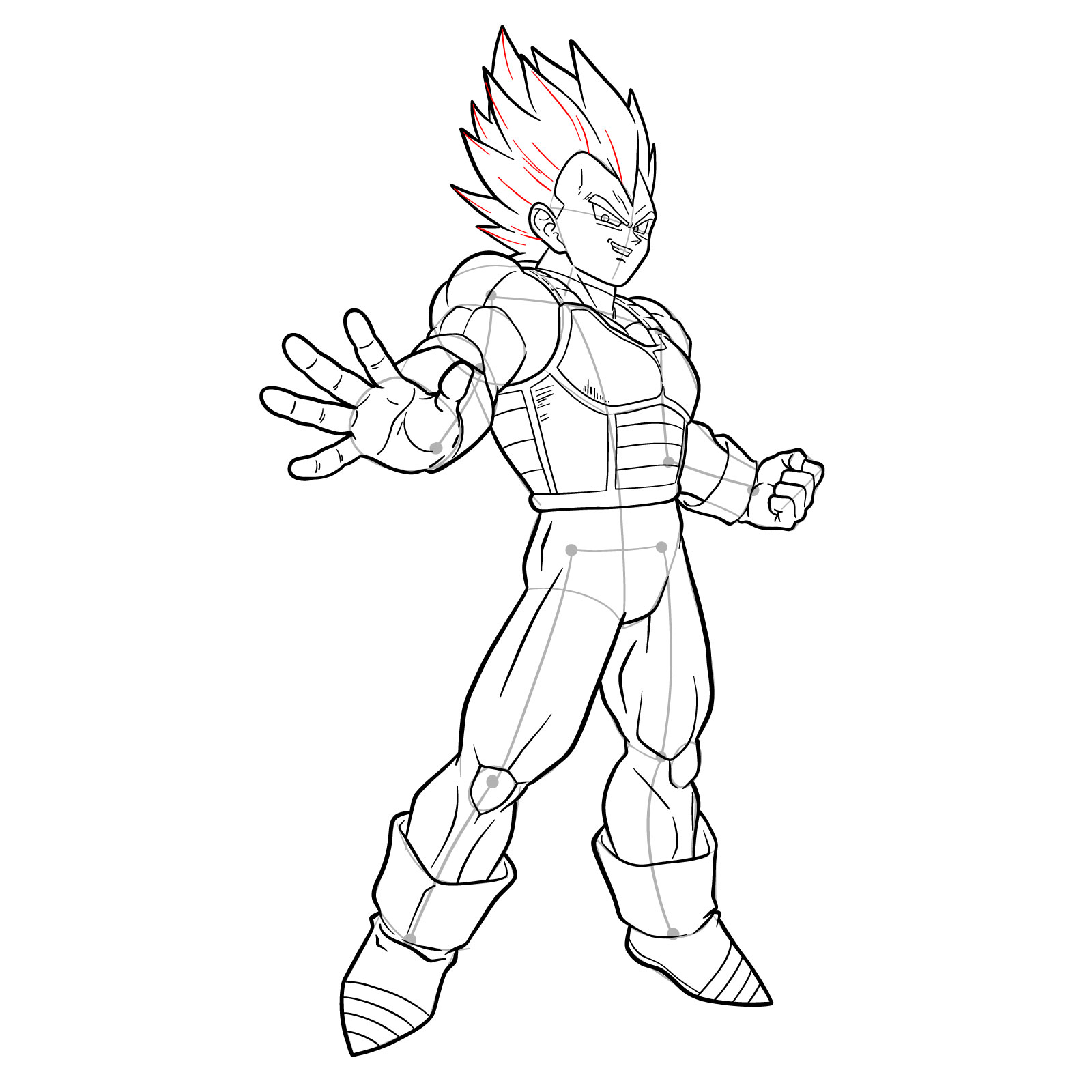 Part 3: Bold and Defined Lines
Once you're satisfied with your sketch, move on to inking. Use a fineliner or ink pen to outline your drawing, adding final touches to bring Vegeta to life.
Level Up Your Art Skills with Tips and Techniques
Looking to improve your artwork and make your Vegeta drawing even more impressive? Here are ten tips and techniques to help you take your skills to the next level:
Study the character's design and facial expressions to capture their essence more accurately.
Practice drawing different poses to create dynamic and engaging artwork.
Experiment with various shading techniques to add depth and dimension to your drawing.
Use a lightbox or tracing paper to refine your sketch before inking.
Blend colored pencils or markers to achieve smooth color transitions and gradients.
Break down complex shapes into simpler forms to make the drawing process more manageable.
Utilize reference images to ensure accurate proportions and details.
Pay attention to the direction and intensity of light sources for realistic shading.
Be patient and take breaks to maintain focus and avoid mistakes.
Keep practicing and experimenting with different techniques to develop your unique artistic style.
Frequently Asked Questions
How can I improve my drawing skills?
To improve your drawing skills, practice consistently, study the fundamentals of art, and experiment with different techniques. Also, learn from other artists by observing their work, attending workshops, or watching tutorials. Remember that progress takes time, so be patient and persistent in your efforts.
What is the best way to draw Vegeta's hair in Super Saiyan form?
When drawing Vegeta's hair in Super Saiyan form, start by sketching the overall shape and volume. Then, divide the hair into individual strands and spikes, paying attention to the direction and flow of each. Finally, add shading and highlights to create depth and dimension.
Now that you've completed the guide and learned how to draw Vegeta in Super Saiyan form, it's time to share your masterpiece with the world! Encourage others to try their hand at drawing by sharing the link to this guide and exploring more tutorials. And if you enjoyed the process, please consider supporting my work through donations on Buy Me a Coffee. Keep practicing and experimenting with new characters to continue developing your artistic skills!