Welcome to the ultimate guide on how to draw Goku! Whether you're a seasoned artist or just starting out, this guide will teach you everything you need to know to create a stunning drawing of one of the most iconic characters in anime history. So grab your sketchbook, sharpen your pencils, and let's get started!
The Power of Goku
Goku is the main protagonist of the Dragon Ball series and one of the most recognizable characters in all of anime. He is a Saiyan warrior from the planet Vegeta who was sent to Earth as a baby and raised by a kind-hearted man named Grandpa Gohan. Throughout the series, Goku becomes stronger and more powerful as he faces a variety of villains and challenges. He is known for his spiky black hair, orange gi, and signature move, the Kamehameha.
Drawing Goku: Tips and Tricks
Now that you know a bit about Goku, let's dive into the drawing process. Here are some tips to help you create a great drawing:
Start with the basic shapes: Begin by sketching out the basic shapes of Goku's head, body, and limbs. This will help you get the proportions right and create a solid foundation for your drawing.
Add in the details: Once you have the basic shapes down, start adding in the details. Pay close attention to Goku's hair, facial features, and muscle definition.
Use shading to create depth: Shading is a great way to create depth and texture in your drawing. Use lighter and darker pencil strokes to create highlights and shadows that will make your drawing pop.
Don't be afraid to make mistakes: Remember, drawing is all about trial and error. Don't be afraid to make mistakes and try different techniques until you find what works best for you.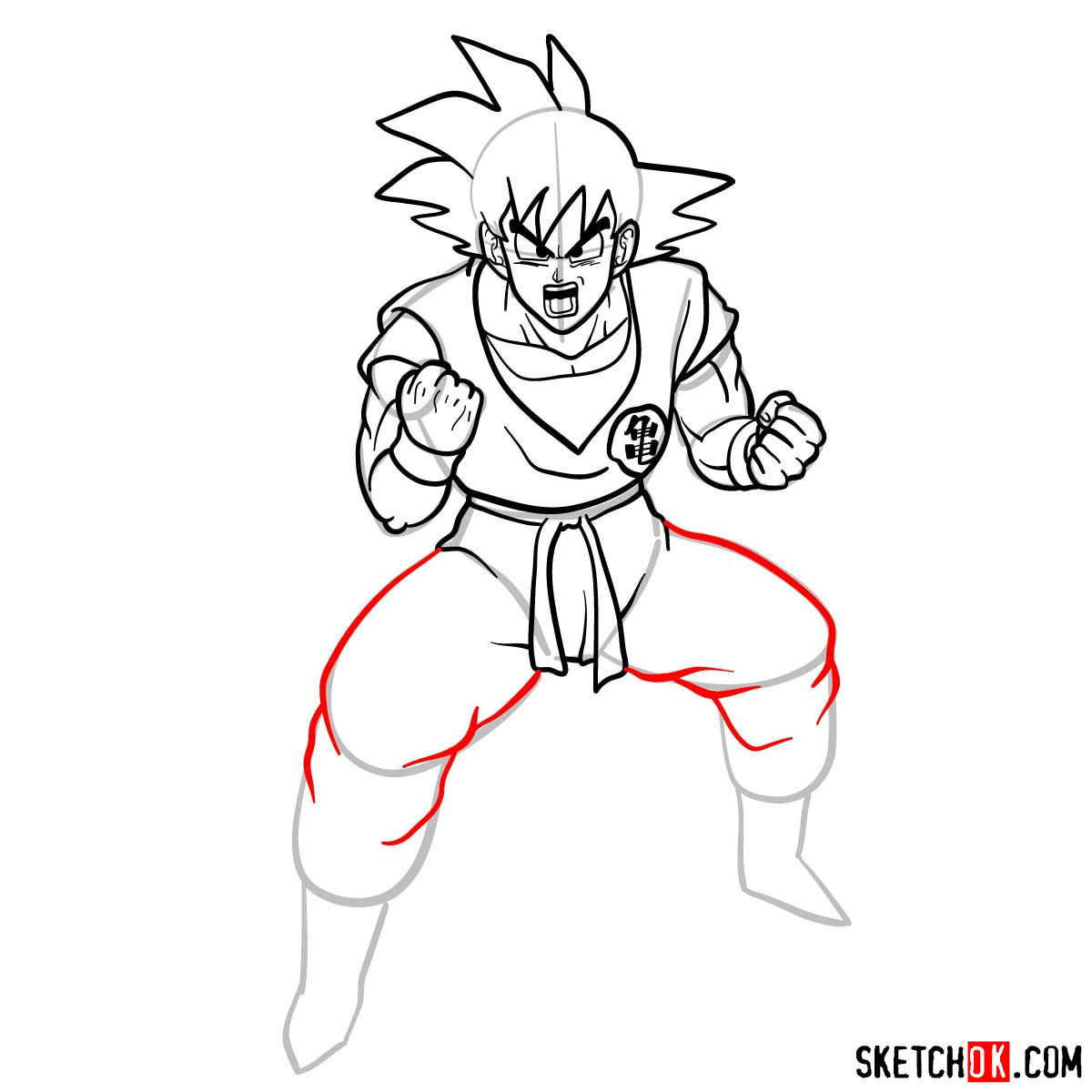 Other Dragon Ball Characters to Draw
If you're a fan of Dragon Ball, there are plenty of other characters to draw in addition to Goku. Here are a few suggestions to get you started:
V. Conclusion Drawing Goku is a fun and challenging task that can be rewarding for artists of all skill levels. With the tips and techniques outlined in this guide, you'll be well on your way to creating a stunning drawing of one of the most beloved characters in anime history. If you enjoyed this guide and want to see more like it, please consider supporting me on Buy Me a Coffee. Every little bit helps and allows me to continue creating helpful content for aspiring artists like you. Happy drawing!