Hey there, Dragon Ball fans! Are you ready to learn how to draw Trunks, the time-traveling, sword-wielding Saiyan? Look no further, because we've got you covered. In this step-by-step guide, we'll take you through the process of drawing Trunks from start to finish. So grab your pencil, eraser, and paper, and let's get started!
About Trunks
Trunks is a fan-favorite character from the Dragon Ball franchise. He is a Human-Saiyan hybrid, the son of Vegeta and Bulma, and the older brother of Bulla. Trunks has a distinctive appearance with his signature lavender-colored hair and blue eyes. He is known for his swordsmanship and time-traveling abilities, which have saved the world on multiple occasions.
Drawing Guide
Now that we know a bit about Trunks, let's get into the drawing guide. Follow these steps to create your own Trunks drawing:
Start with a rough sketch of the head and body, keeping in mind Trunks' proportions and features.
Add in the facial details such as eyes, nose, mouth, and eyebrows. Don't forget his distinct hair!
Next, draw the clothing, including the jacket, shirt, and pants. Pay attention to folds and creases for a more realistic look.
Sketch in the boots, again paying attention to details.
Finally, draw Trunks' sword and any additional details you want to add to the drawing.
Tips and Tricks
Drawing Trunks can be challenging, but here are some tips to help you out:
Start with light lines and gradually build up the drawing with darker lines as you go.
Use reference images to help with proportions and details.
Take breaks and step away from the drawing if you get frustrated or stuck.
Practice, practice, practice!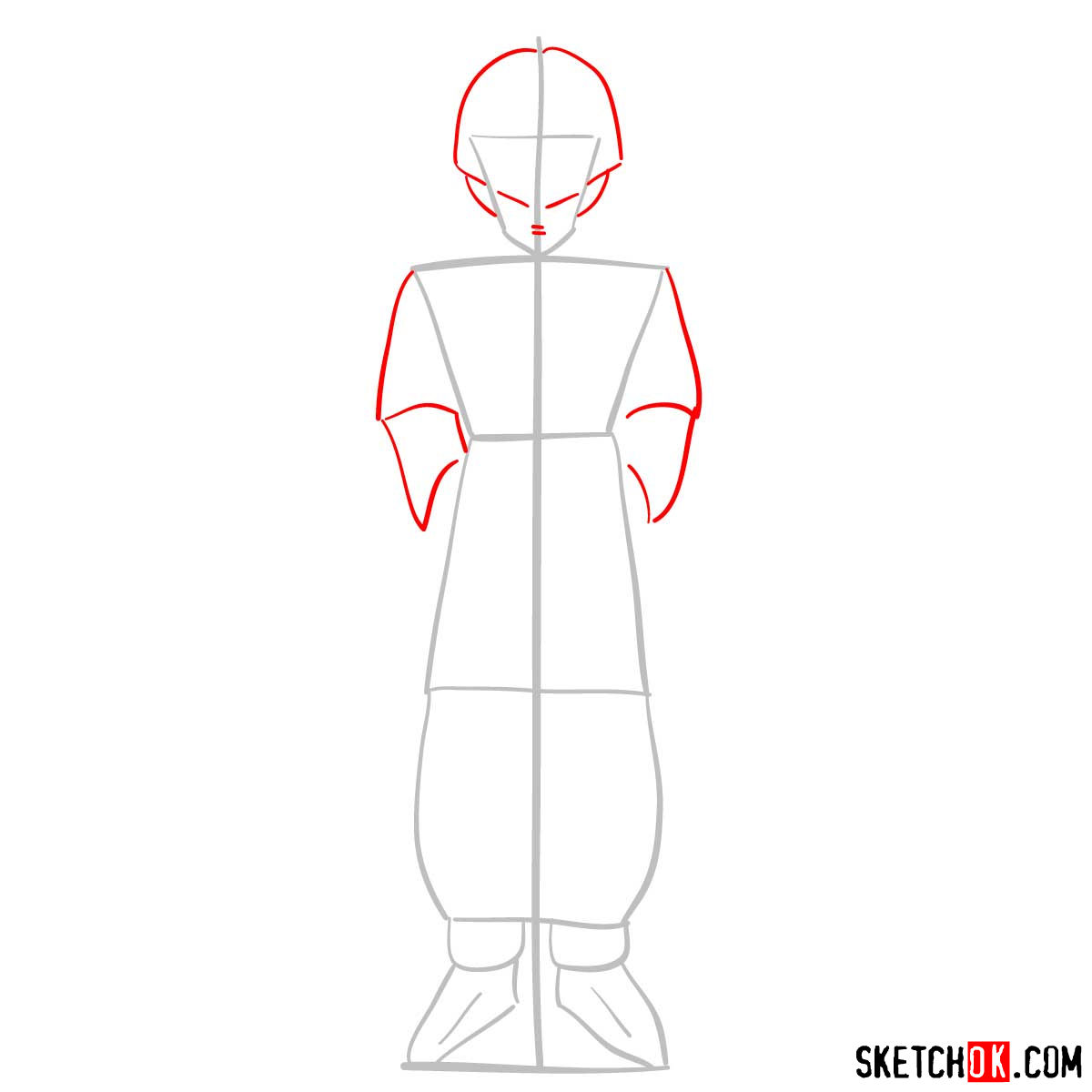 Try Drawing These Characters Next:
If you're a fan of Dragon Ball and want to try your hand at drawing other characters, we've got some suggestions for you:
Remember, practice makes perfect! Keep working at your drawing skills and don't be afraid to try new things. And if you found this guide helpful, consider supporting us on Buy Me a Coffee. Your support helps us create more content like this. Thanks for reading, and happy drawing!