Introduction: Fusion Power Unleashed
Welcome, Dragon Ball fans and aspiring artists! Today, we have a special treat for you: a step-by-step tutorial on how to draw Gogeta in SS4 form. This powerful fusion of Goku and Vegeta is a fan favorite, and we're excited to help you bring this epic character to life on paper. So grab your drawing tools and get ready to unleash your inner Saiyan!
Gogeta SS4: A Legendary Warrior's Tale
Gogeta SS4 is a playable character in the popular video game Dragon Ball FighterZ, where he was introduced as part of FighterZ Pass 3. This formidable fusion first appeared in the movie Dragon Ball Z: Fusion Reborn, where Goku and Vegeta joined forces to defeat the monstrous Janemba. Despite an initial failed attempt resulting in the comically weak fusion Veku, Goku and Vegeta eventually succeeded in creating Gogeta, who swiftly vanquished Janemba with his incredible power.
Later, in the TV show Dragon Ball GT, Gogeta made a dramatic return when Goku and Vegeta fused while in their Super Saiyan 4 forms to battle Omega Shenron. However, the immense power of Super Saiyan 4 shortened the fusion's time limit, causing the duo to defuse before defeating their formidable foe.
With his striking appearance and awe-inspiring power, Gogeta in SS4 form has captured the imagination of Dragon Ball fans worldwide. Now, it's time for you to bring this legendary warrior to life through your artistic skills.
Recommended Materials and Tools
Before we dive into the drawing process, let's gather some essential materials and tools to help you create your Gogeta masterpiece:
Pencil (preferably a soft lead like 2B or 3B)
Eraser
Fineliner pen or marker
Drawing paper
Colored pencils or markers (optional, if you want to color the sketch)
Remember, these are just recommendations; feel free to use your preferred drawing tools and materials.
Step-by-Step SS4 Gogeta Drawing Guide
Our tutorial will guide you through the process of drawing Gogeta in SS4 form, from creating a basic sketch to adding the final touches. Each step will be accompanied by a series of images to help you visualize the process. In these images, red lines represent the current drawing step, grey lines show the basic proportions sketch, and black lines indicate previously drawn lines.
Part 1: Laying the Foundation
Begin by creating a basic sketch of Gogeta's proportions using light pencil strokes. This initial sketch will serve as the foundation for your drawing, ensuring accurate proportions and placement of features. Focus on capturing his overall pose and structure.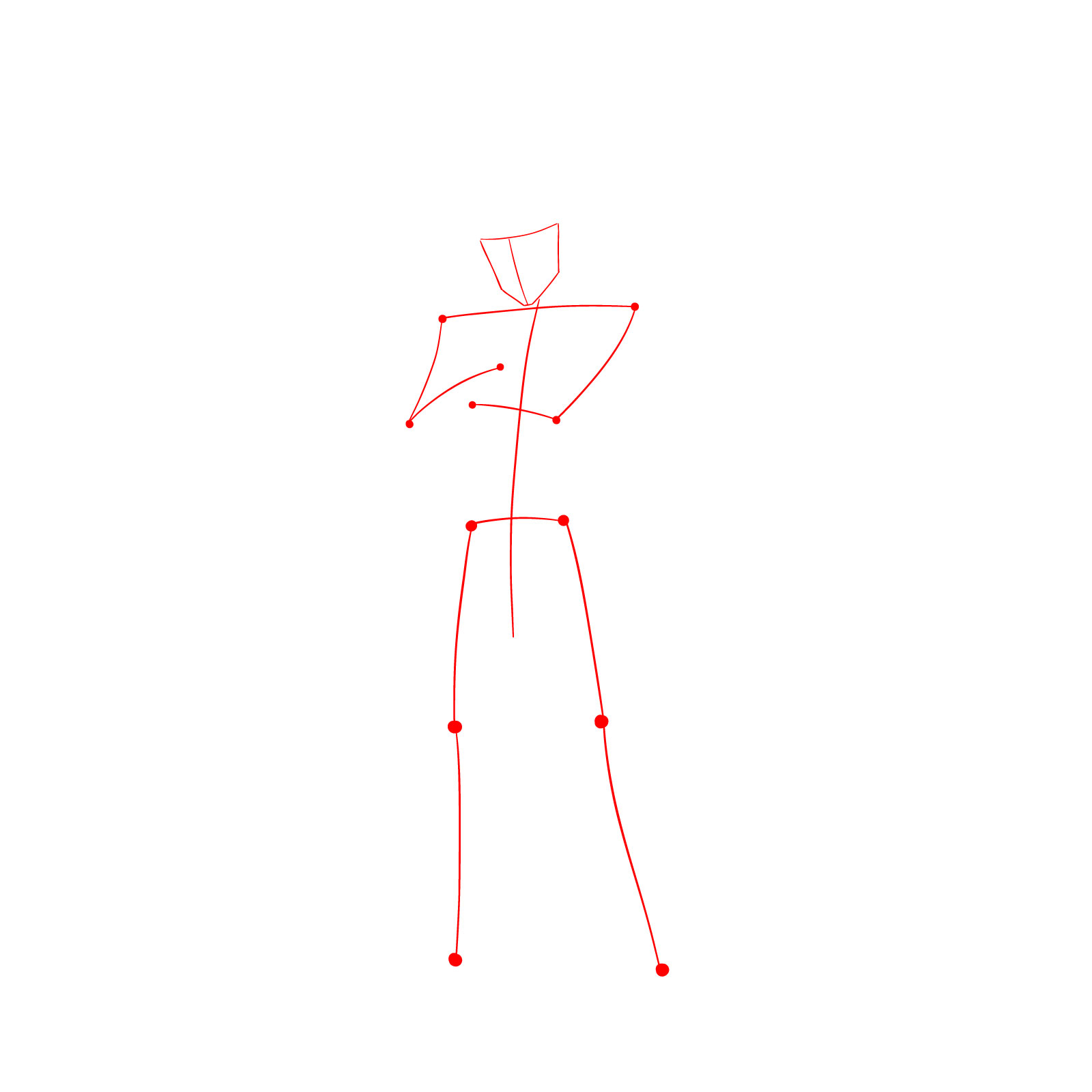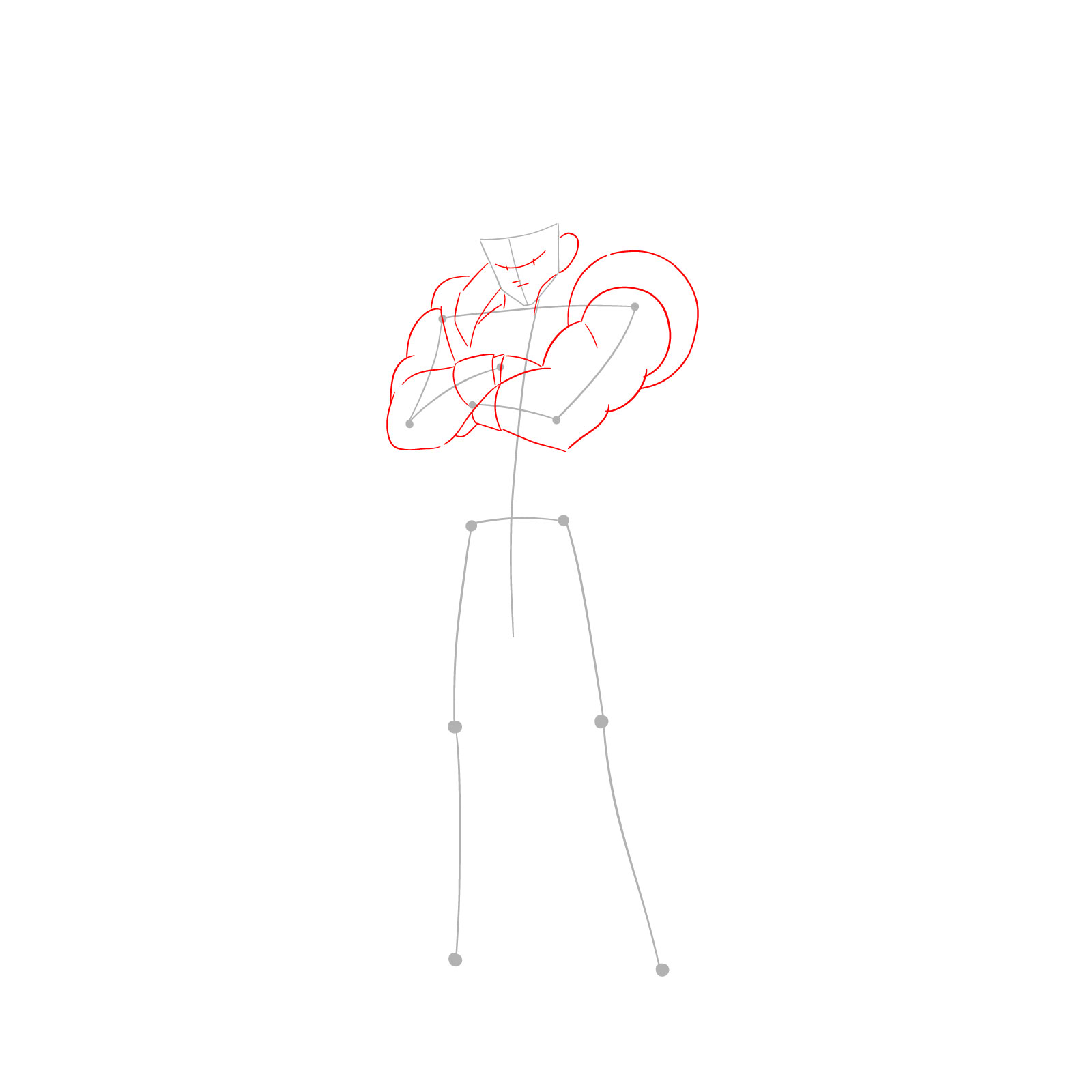 Part 2: Refining the Warrior
With your basic sketch in place, it's time to refine the drawing by adding details and improving proportions. Gradually develop Gogeta's facial features, hair, clothing, and musculature.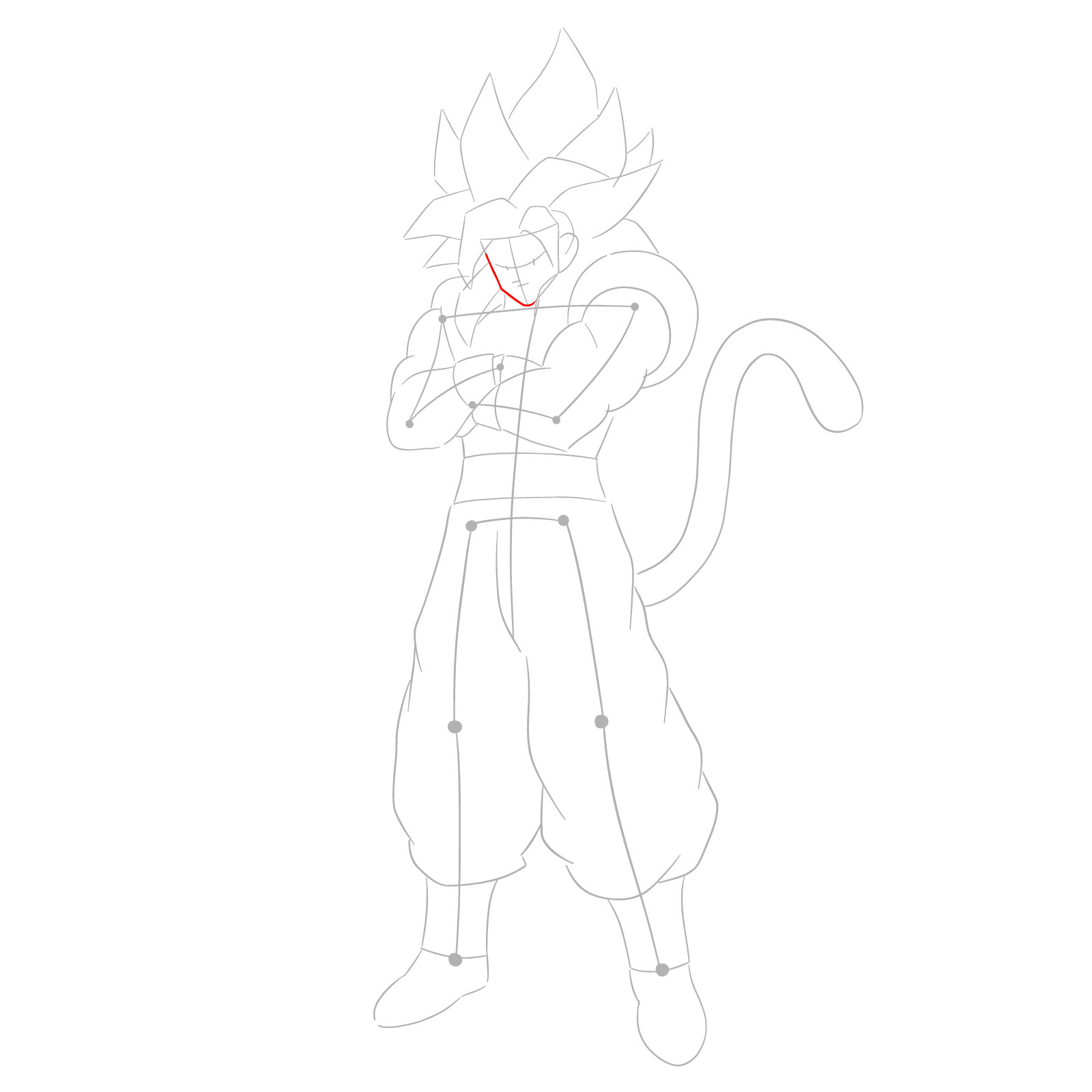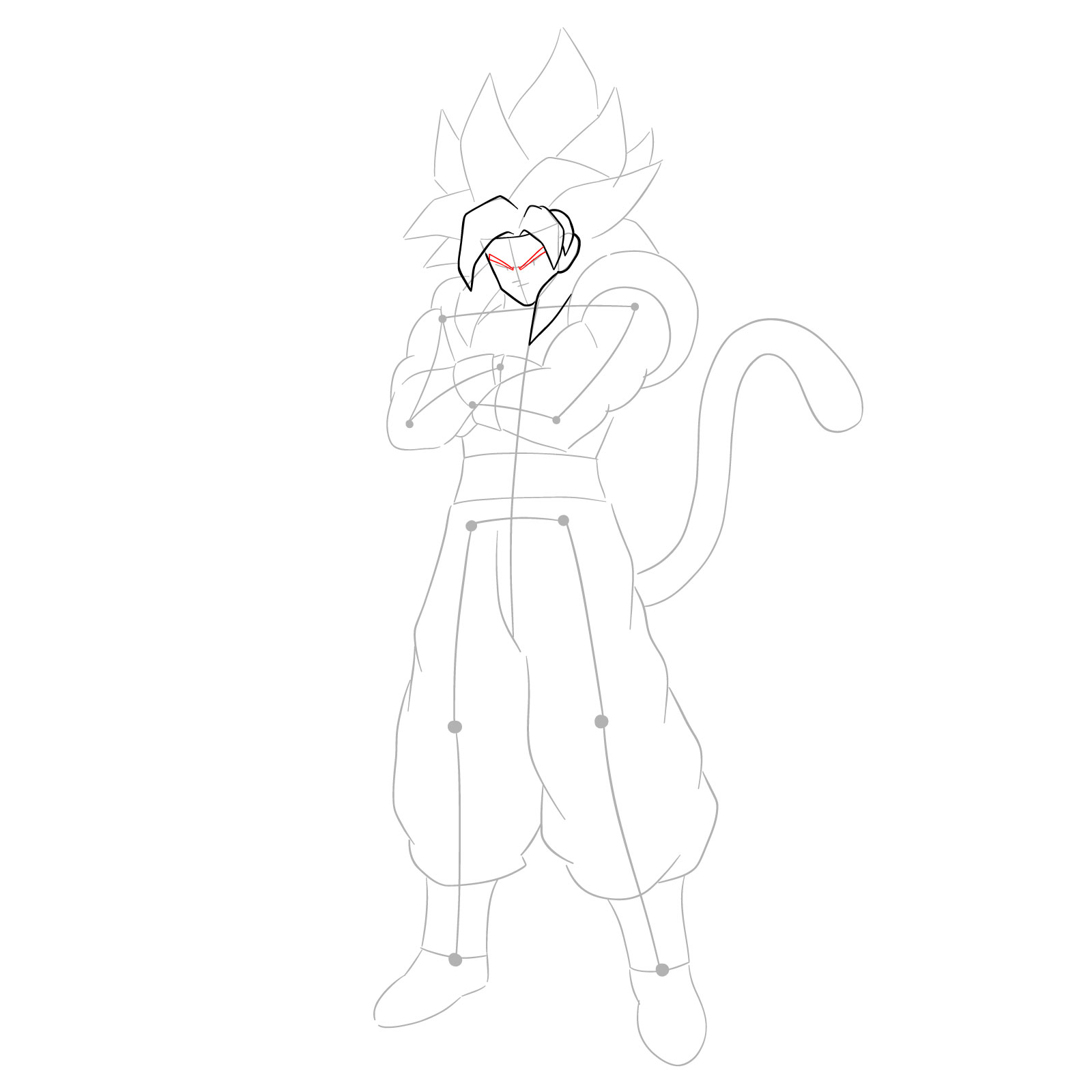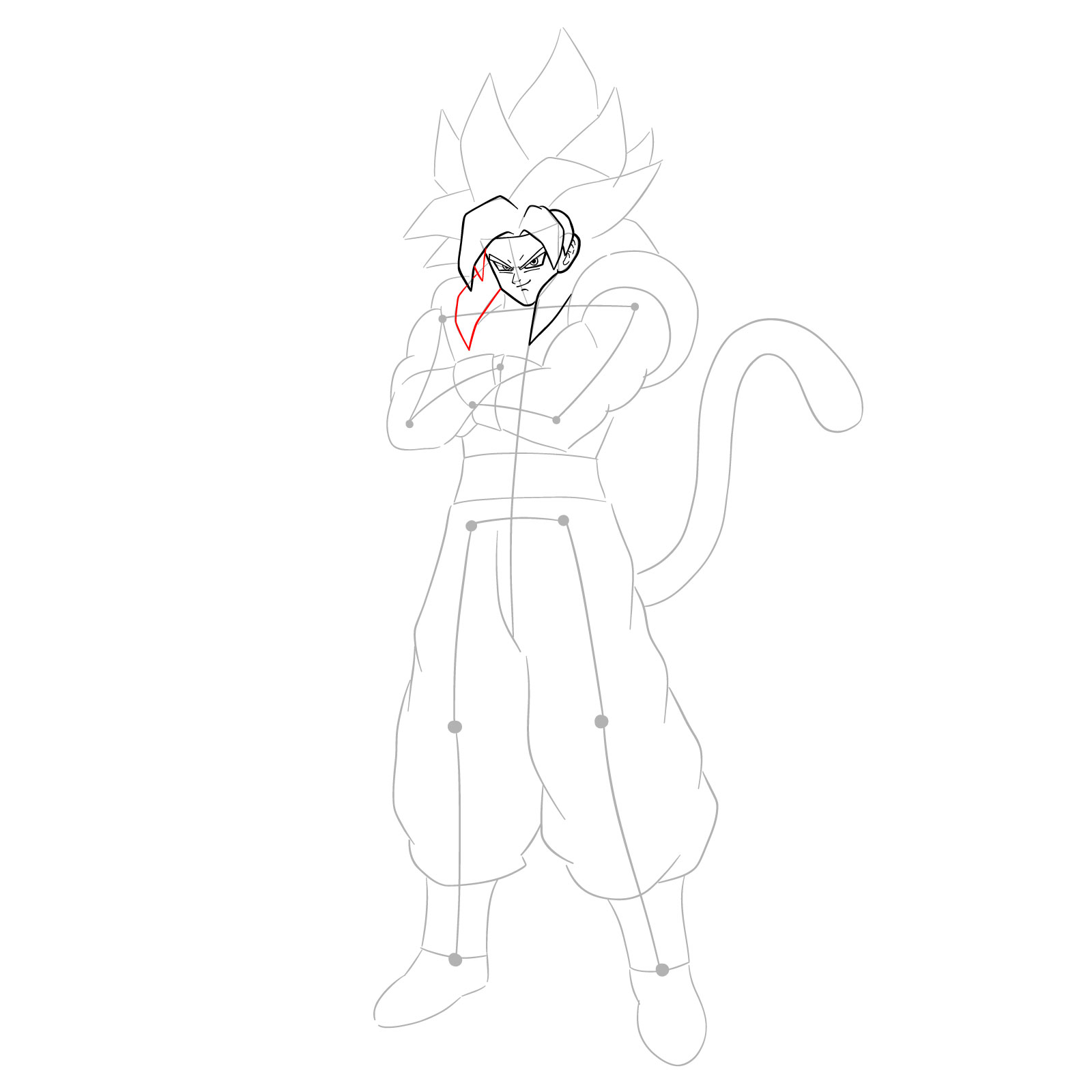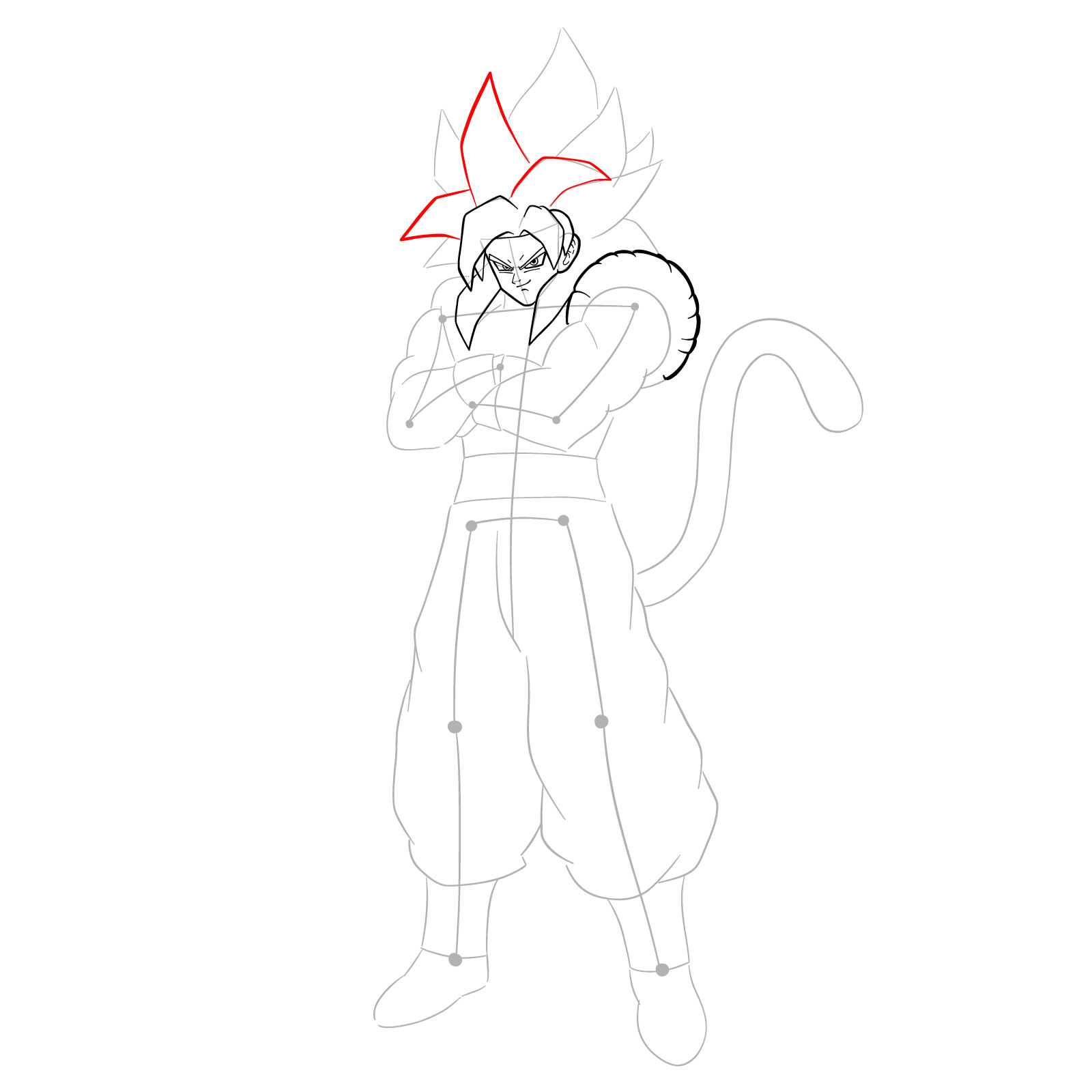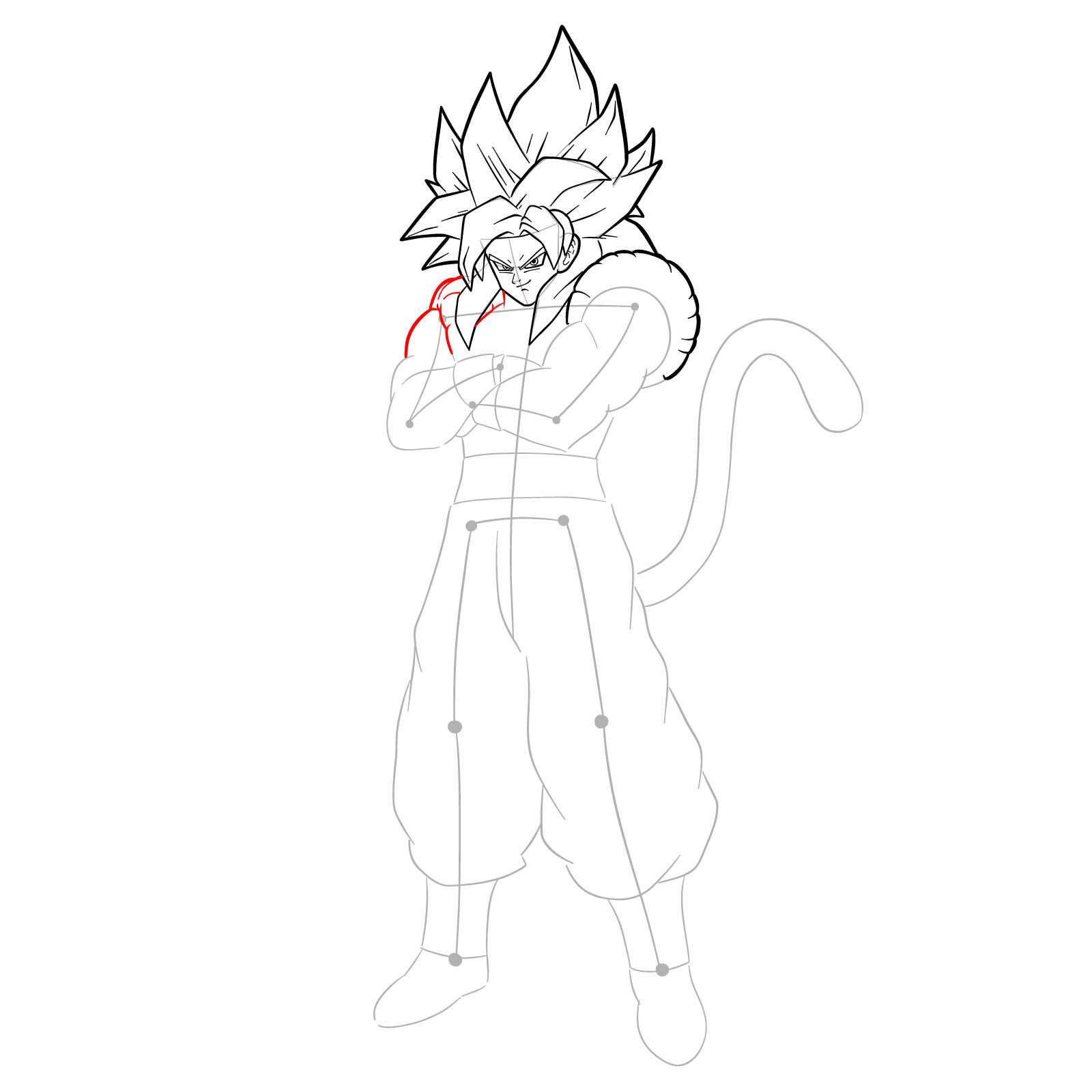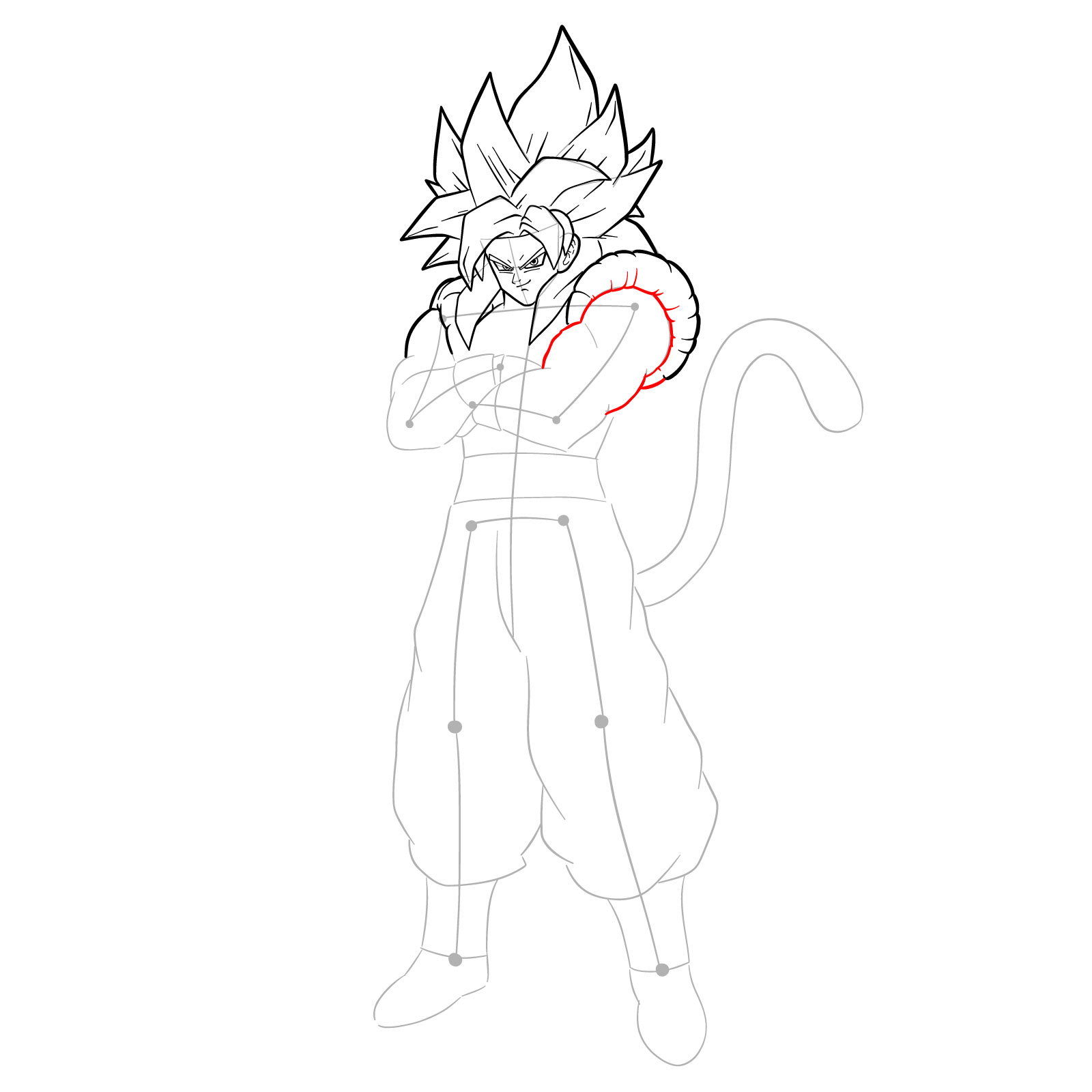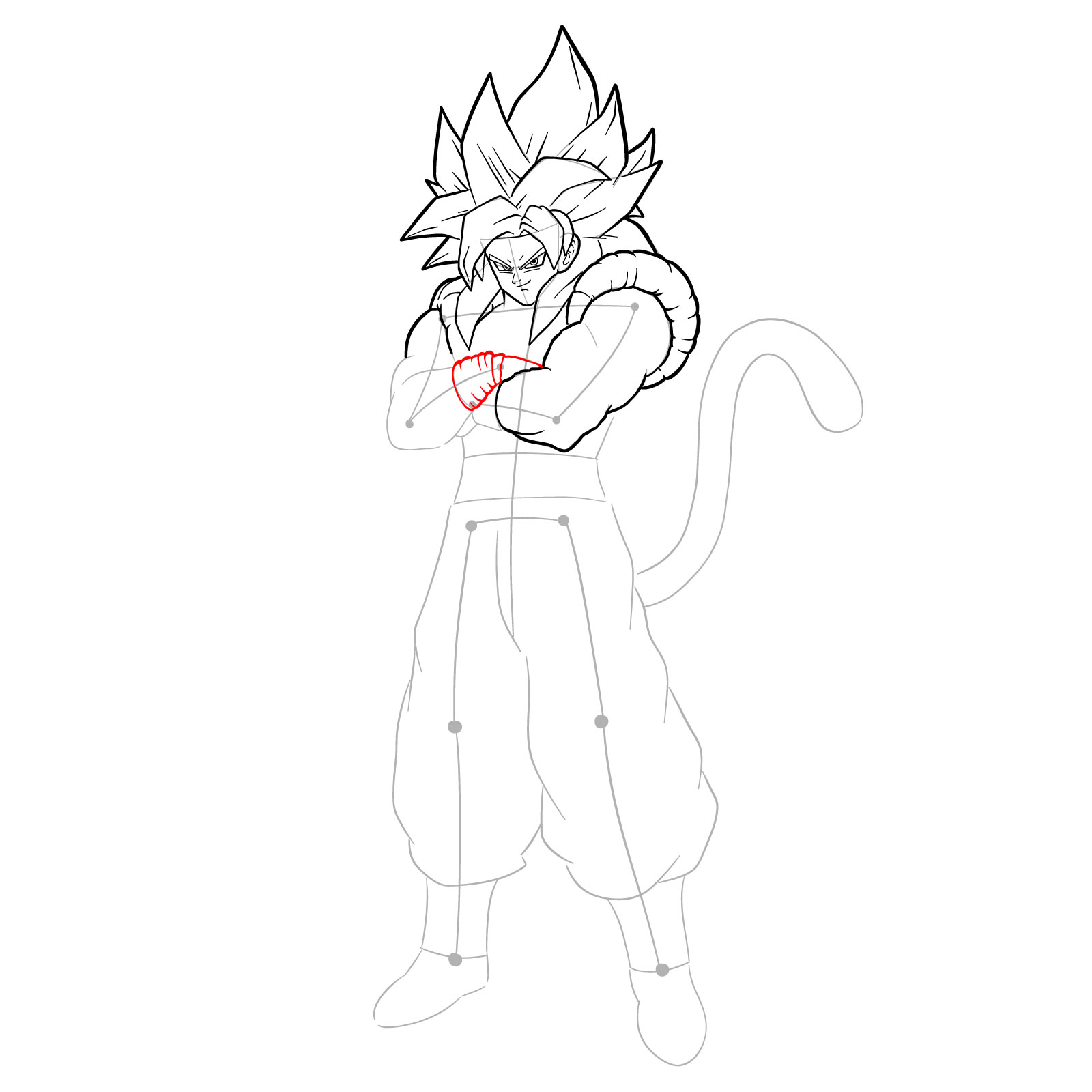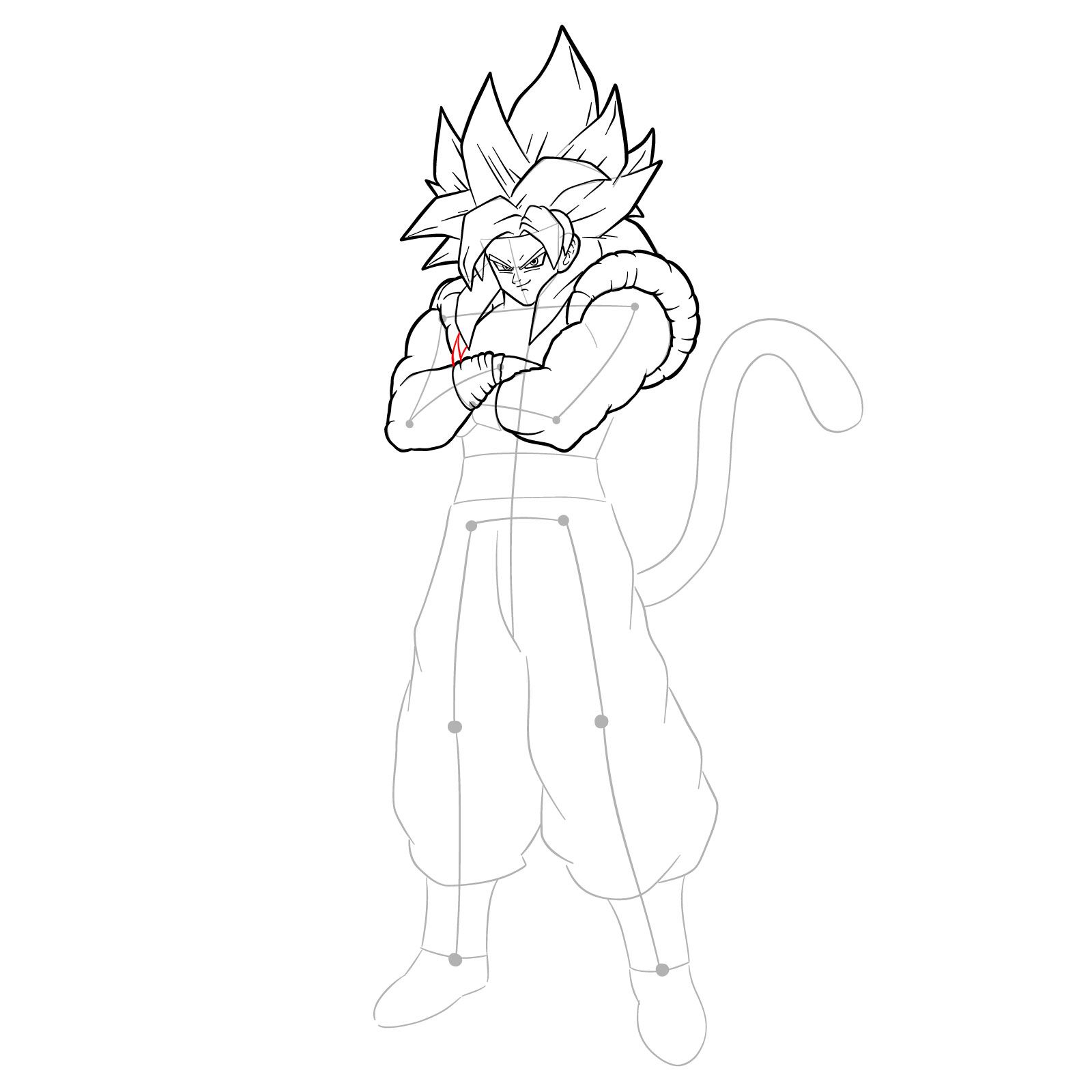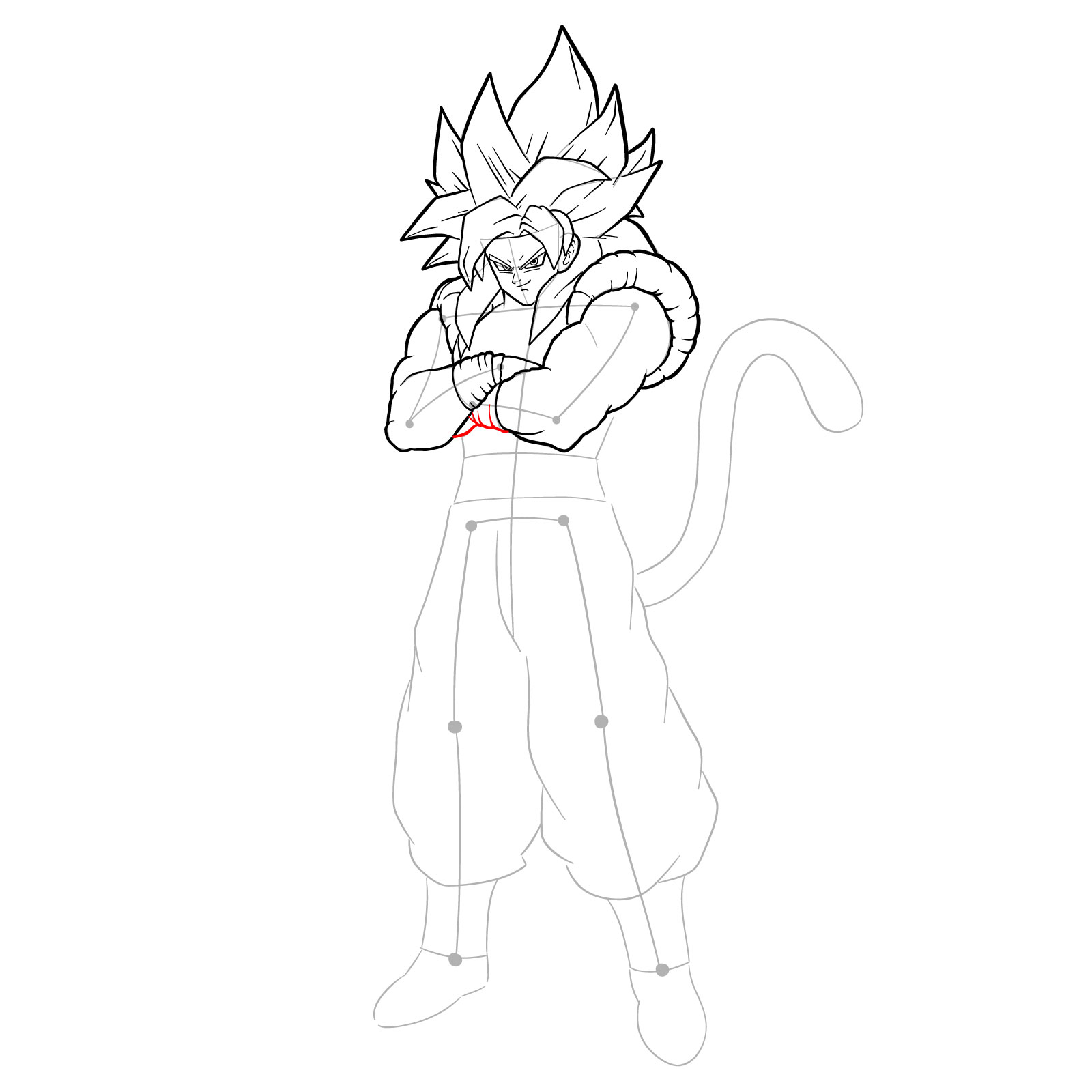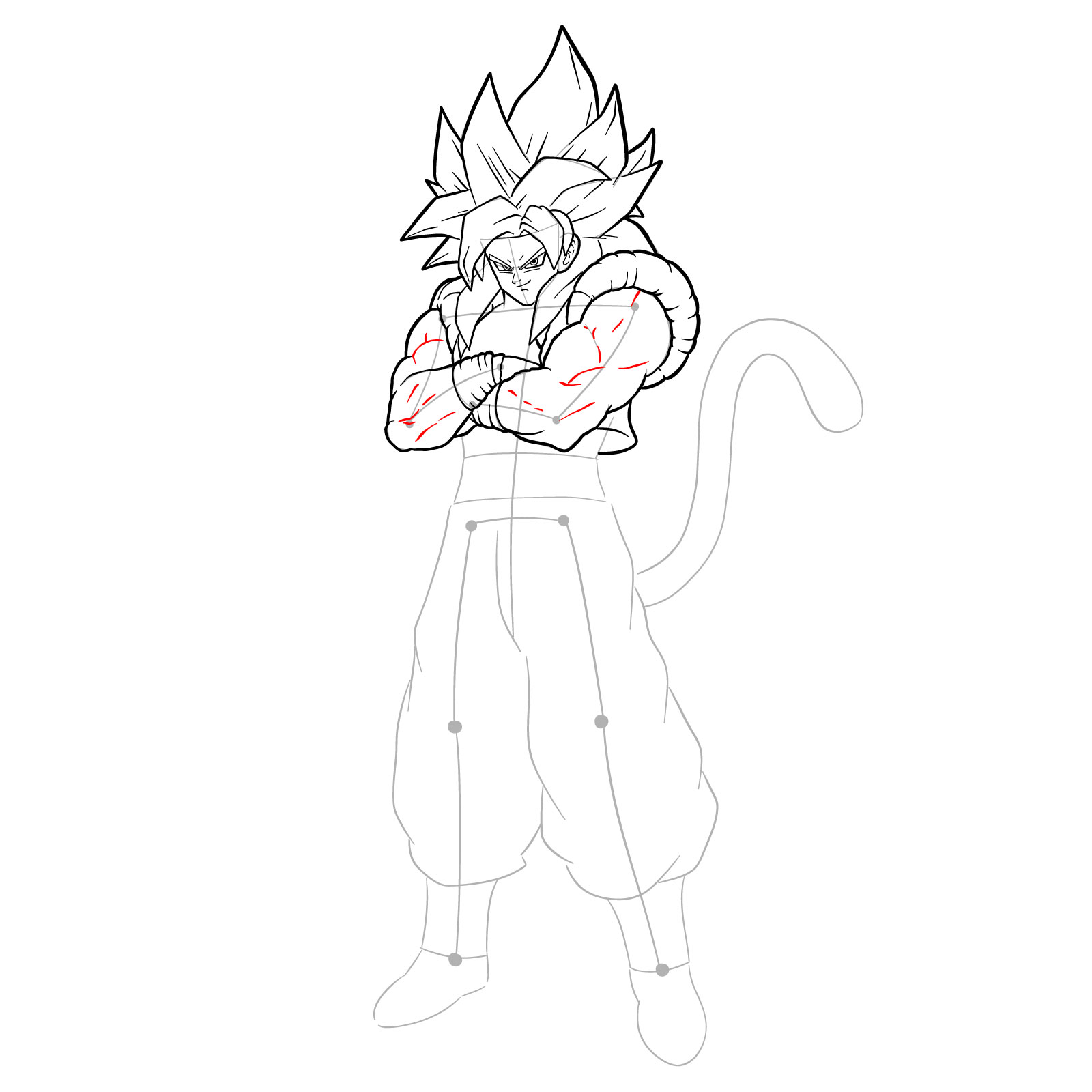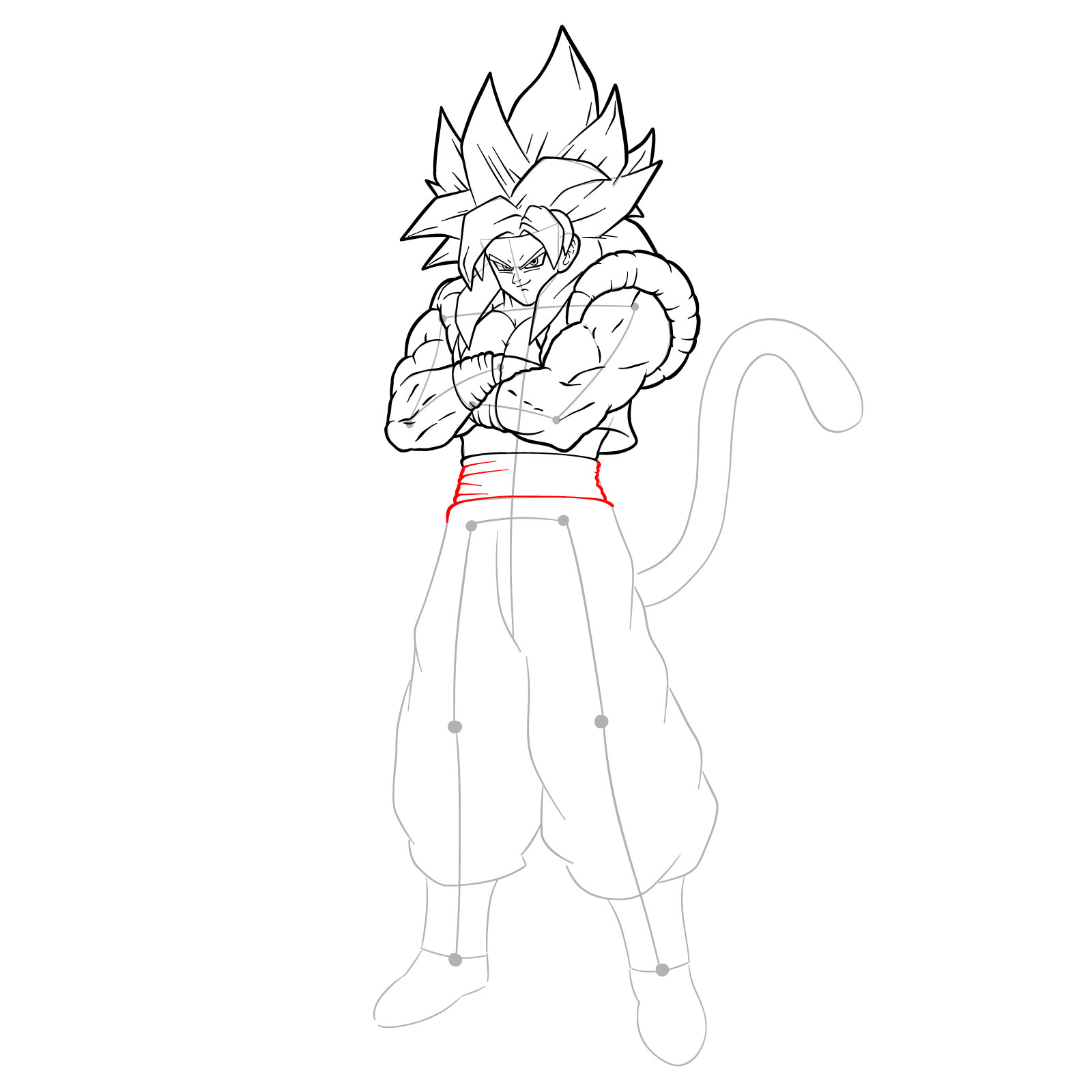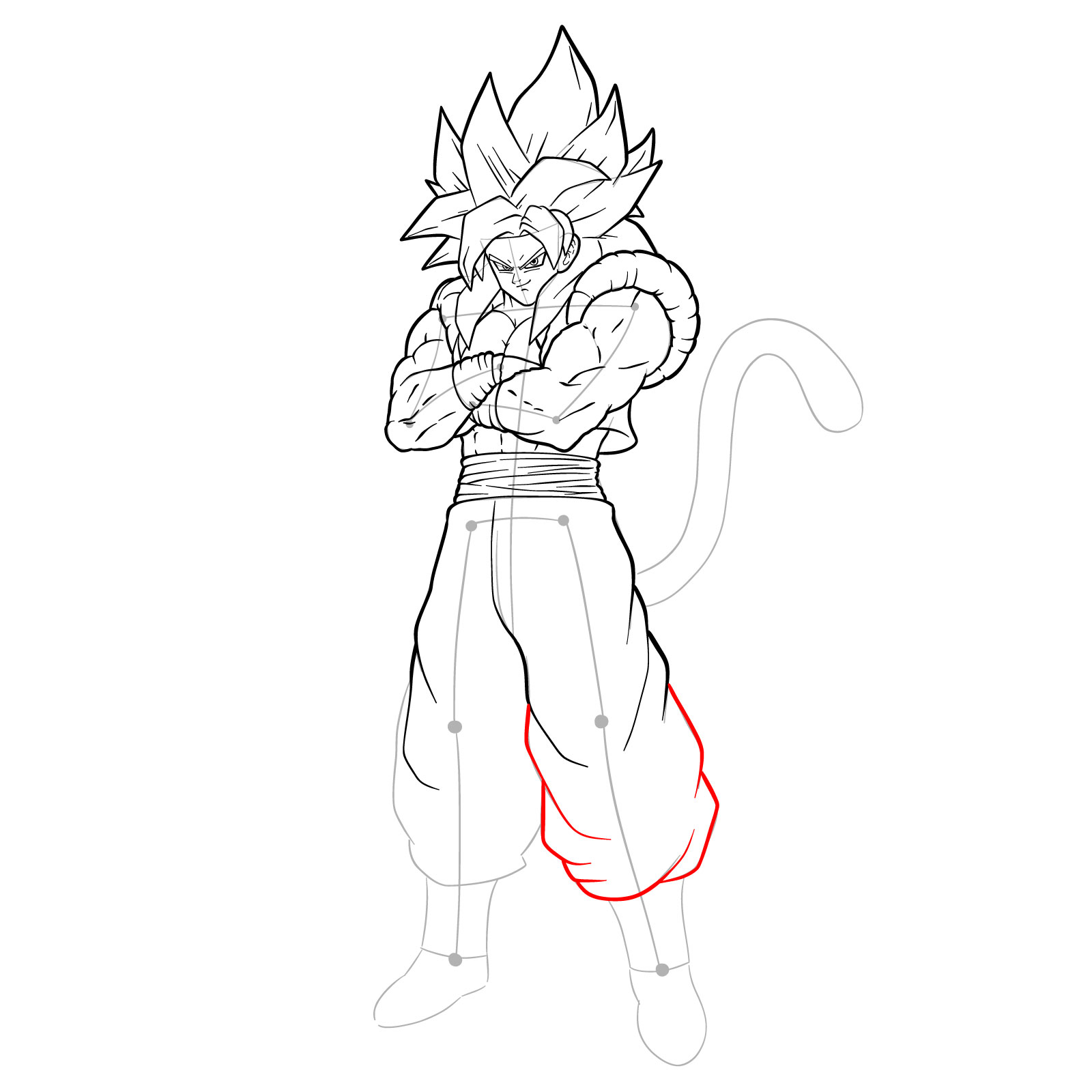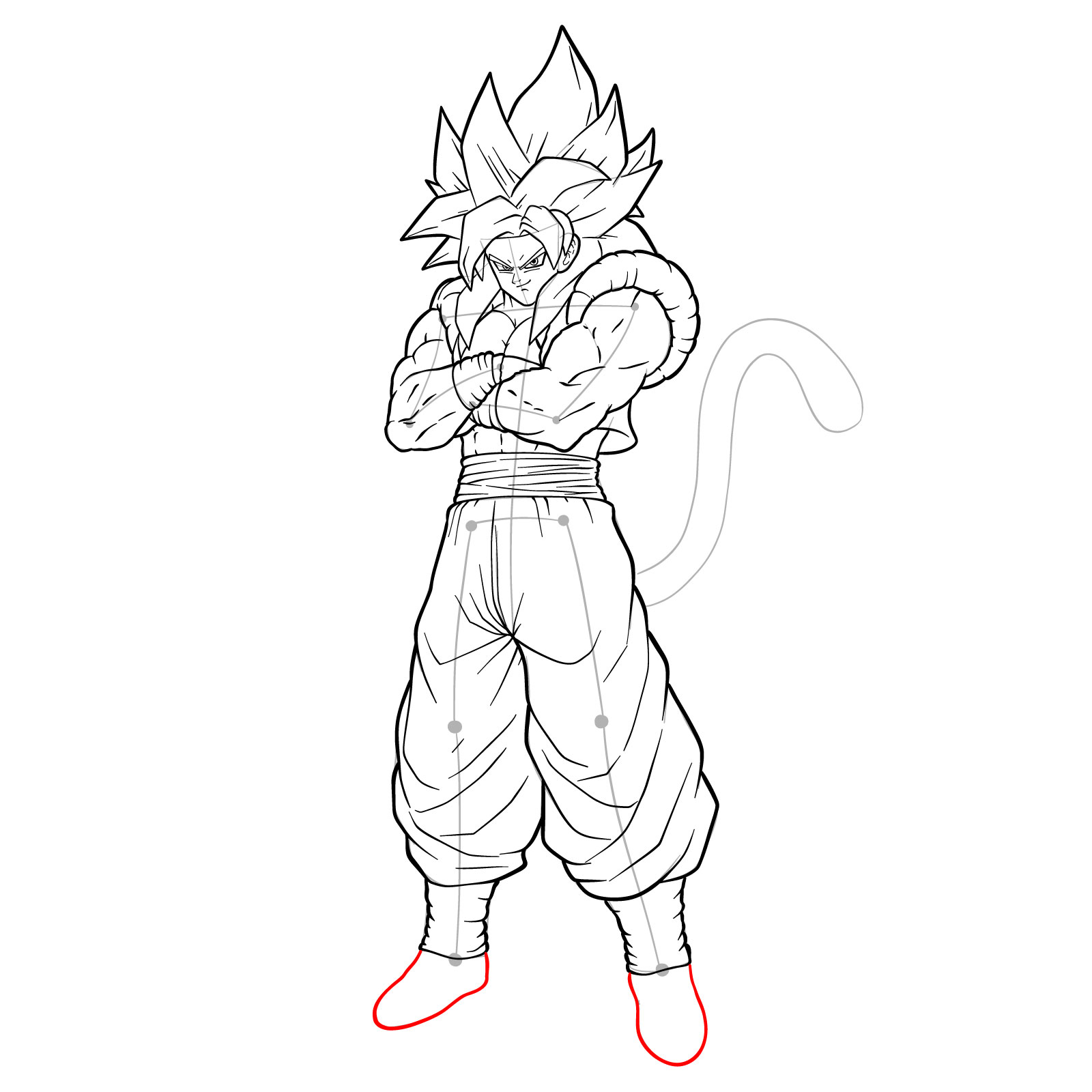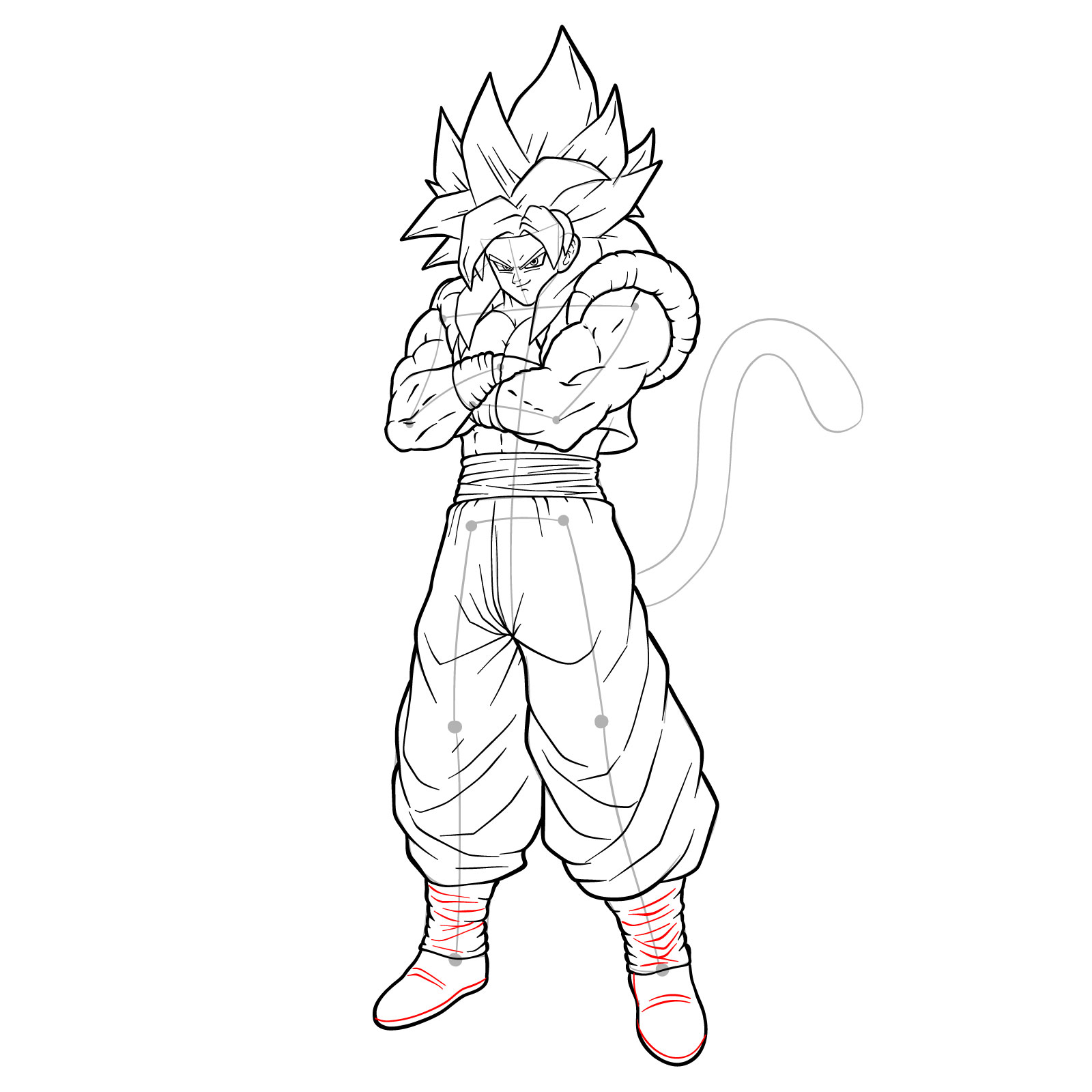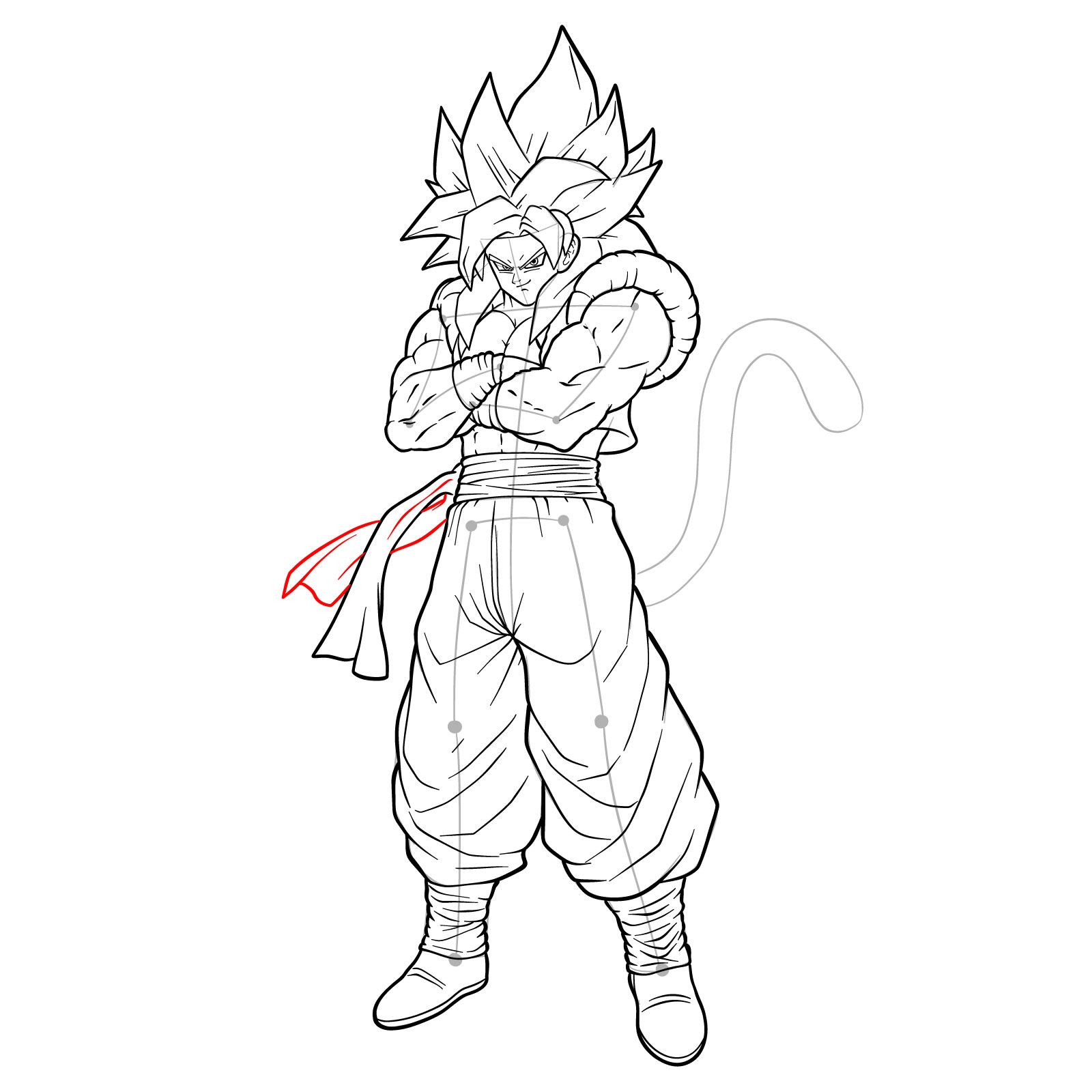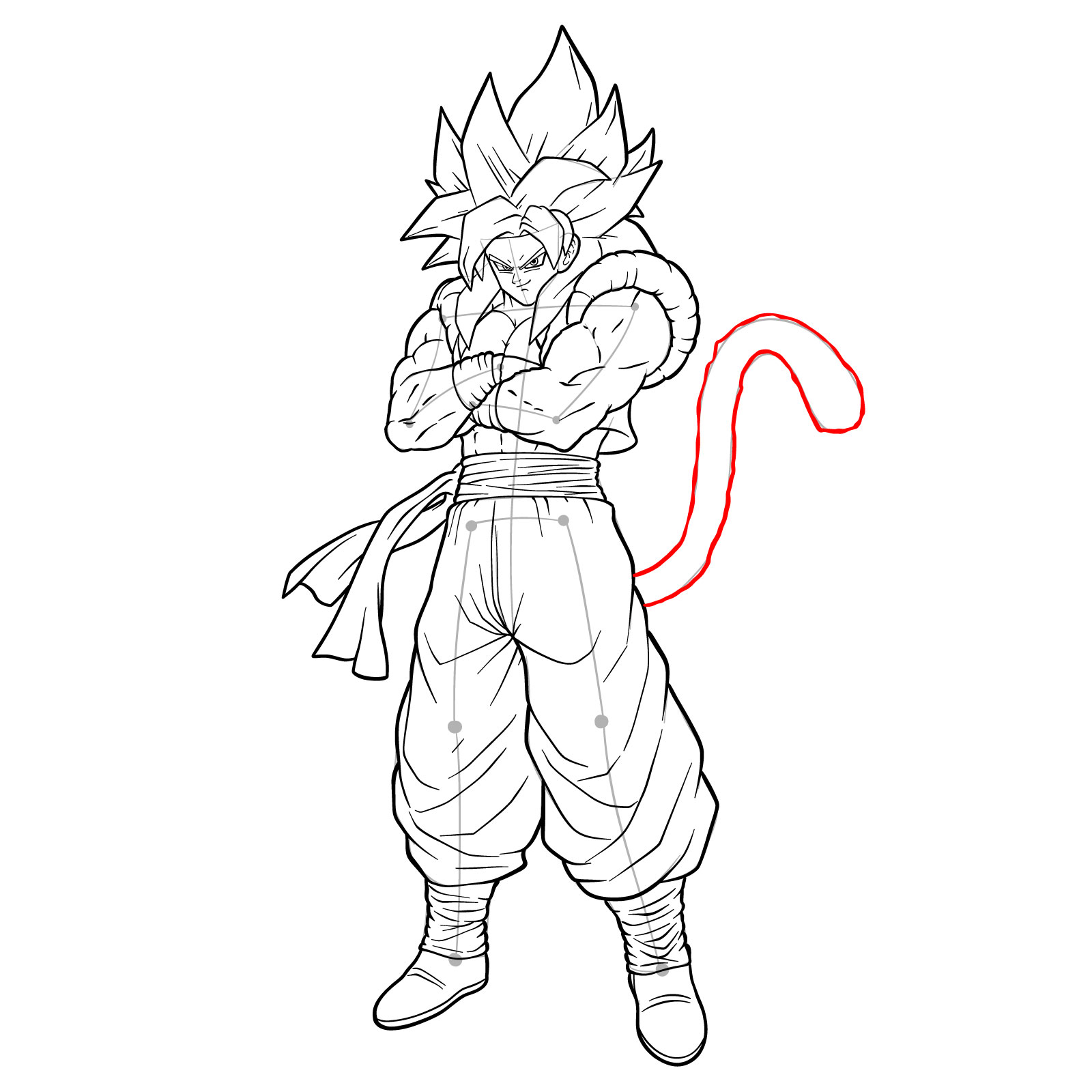 Part 3: Inking the Fusion
Once you're satisfied with your refined sketch, it's time to ink your drawing. Using a fineliner pen or marker, carefully outline Gogeta's features and details. This step will bring definition and clarity to your drawing, making it truly stand out. Take your time and be patient, as mistakes can be difficult to correct at this stage. When ink dries, gently erase the pencil marks.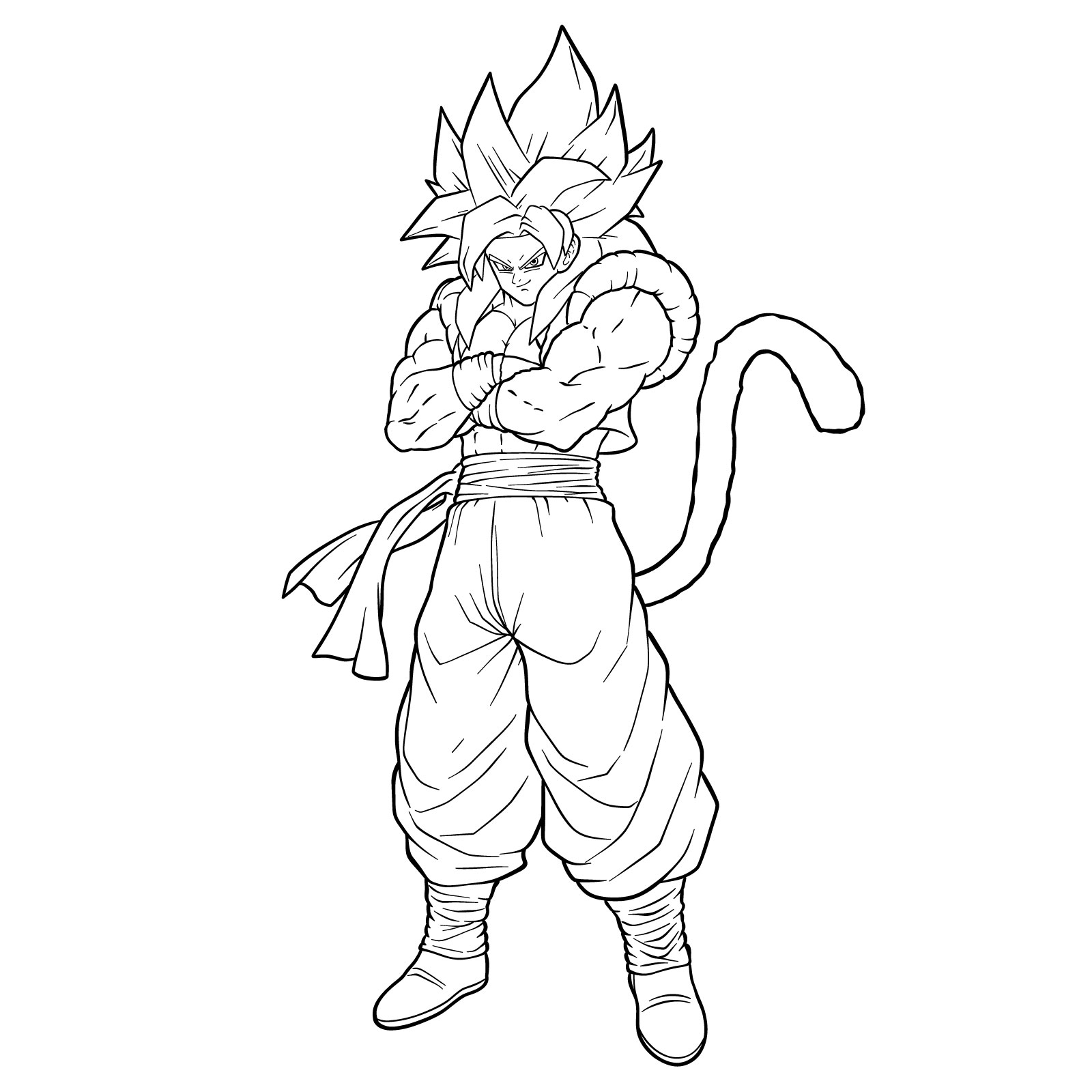 Artistic Tips and Techniques
Now that you've mastered the basics of drawing Gogeta in SS4 form, here are some additional tips and techniques to help you refine your artwork and explore new creative possibilities:
Practice drawing different facial expressions and poses to bring more emotion and dynamism to your Gogeta artwork.
Experiment with various shading techniques, such as hatching, cross-hatching, and stippling, to create depth and texture in your drawing.
Study the art style of Dragon Ball creator Akira Toriyama to better understand the unique characteristics of his characters and their design.
Try drawing other related Dragon Ball characters, such as Goku in Mastered Ultra Instinct or Gohan Beast, to expand your artistic repertoire and improve your skills.
Join online art communities and forums to share your work, receive feedback, and connect with fellow Dragon Ball fans and artists.
Frequently Asked Questions
Q: How can I improve my drawing skills?
A: The key to improving your drawing skills is consistent practice. Dedicate time each day to draw, experiment with different techniques, and study the work of other artists. Be patient and persistent, as improvement takes time and effort.
Q: What if I'm struggling with drawing Gogeta's hair?
A: Drawing complex hairstyles, like Gogeta's, can be challenging. Break down the hair into smaller, manageable sections and focus on capturing the overall flow and direction of the strands. Don't be afraid to use reference images and practice drawing various hairstyles to gain a better understanding of hair structure and dynamics.
Congratulations on learning how to draw Gogeta in SS4! We hope this tutorial has inspired you to continue exploring your artistic talents and drawing more Dragon Ball characters. Remember to share your artwork with others, seek feedback, and keep practicing to hone your skills. If you'd like to support our content, please consider sharing the link to this guide, checking out our other tutorials, or donating to us on Buy Me a Coffee. Keep drawing, and may your artistic journey be filled with exciting challenges and rewarding successes!