Welcome to our comprehensive guide on how to draw Fourth Gear Luffy Snakeman from One Piece! This dynamic and agile form of Monkey D. Luffy, known as Snakeman from Gear Fourth, showcases his relentless determination and powerful techniques. In this tutorial, we will walk you through the steps to bring this formidable transformation to life on paper, allowing you to capture the essence of Snakeman's unique appearance.
A Glimpse of Snakeman: Unleashing Luffy's Agile Form
When drawing Fourth Gear Luffy Snakeman, it's essential to focus on the distinct features that set this form apart from the others. Here are the main characteristics that should be in the spotlight:
Streamlined Proportions: Unlike the exaggerated expansions of Luffy's previous Gear Fourth forms, Snakeman maintains his normal proportions while selectively enlarging his forearms, legs, and upper torso. This streamlined approach creates a sense of agility and fluidity.
Leopard Fist Stance: Pay attention to Luffy's unique fist formation, resembling the striking power of a leopard. Flex the first joint of his hand and emphasize the elongated knuckles, capturing the intensity and precision of his attacks.
Flaming Hair: In Snakeman form, Luffy's hair takes on a flame-shaped appearance, mirroring the intensity of his Haki. Portray the fiery locks standing up, adding a dynamic element to the overall composition.
Gaseous Aura: Snakeman is accompanied by a gaseous substance that appears as a mix of steam and fire. This ethereal aura wraps around Luffy's shoulders, resembling a scarf, adding visual interest and emphasizing the energetic nature of the form.
Dynamic Pose: Snakeman is depicted in a dynamic pose. This stance symbolizes his readiness to strike with incredible speed and precision.
By focusing on these key elements, you will be able to capture the essence of Fourth Gear Luffy Snakeman and create a visually striking representation of this powerful form.
Drawing Guide: Unleash Snakeman's Power
Our drawing guide for Fourth Gear Luffy Snakeman will equip you with the knowledge and techniques needed to bring this formidable form to life on paper. Here's an overview of the guide:
Color Scheme: The color scheme of the drawing guide features a visual organization. The current step

is highlighted in red

, while previously drawn lines are

depicted in black

. The basic proportional sketch is

represented in grey

, providing a clear distinction between the different stages of the drawing process.
Step-by-Step Approach: The drawing guide consists of 46 detailed steps that will guide you through the entire process, from creating the basic sketch to adding intricate details. Each step builds upon the previous one, gradually bringing Snakeman to life on the page.
Focus on Basic Sketch: The first three steps of the guide will primarily focus on creating a solid foundation through the basic sketch. This initial phase is crucial for establishing the pose, proportions, and overall composition of Snakeman. Take your time in this stage to ensure accuracy and balance.
With the help of our guide, you will gain a deeper understanding of Snakeman's unique form and be able to navigate the intricacies of his design.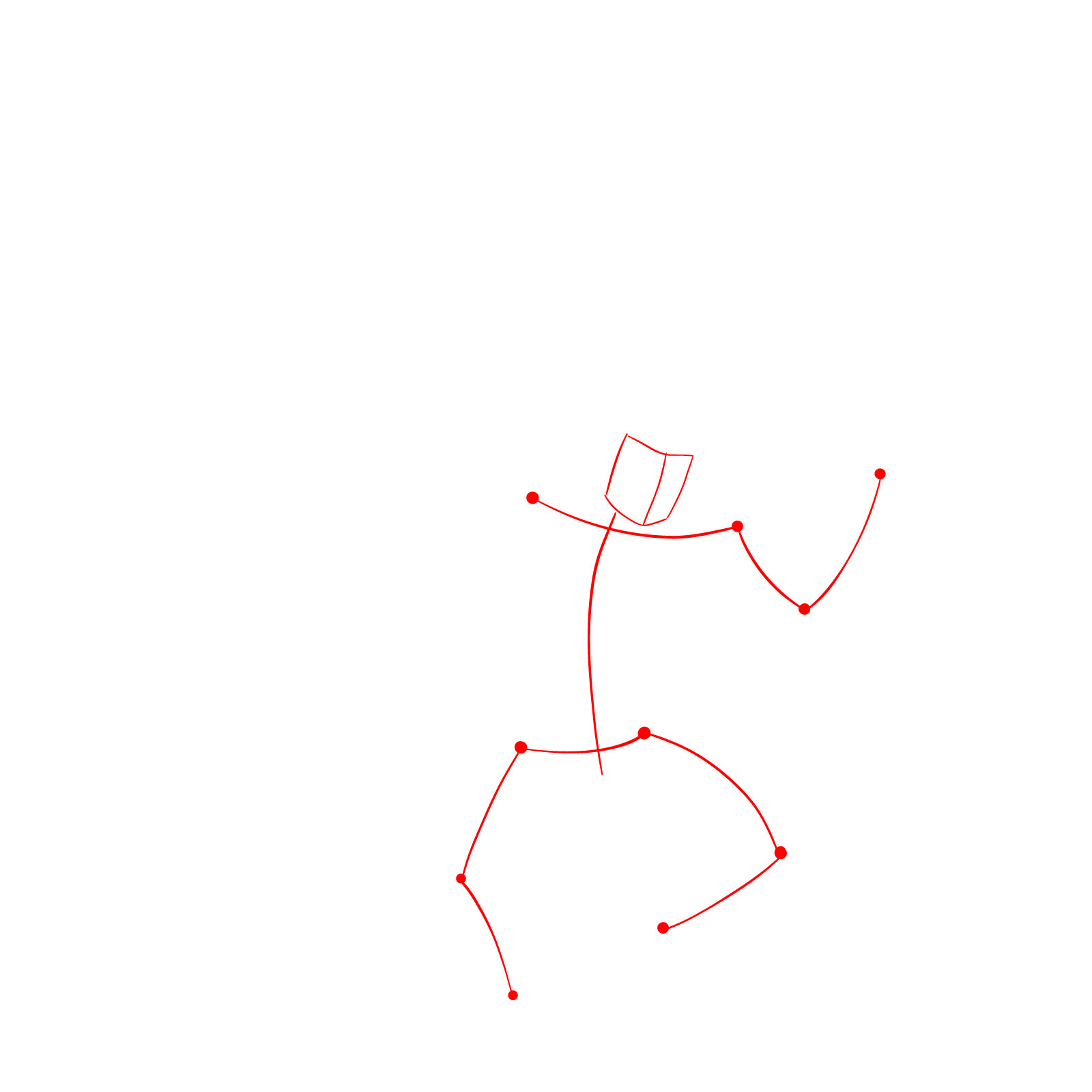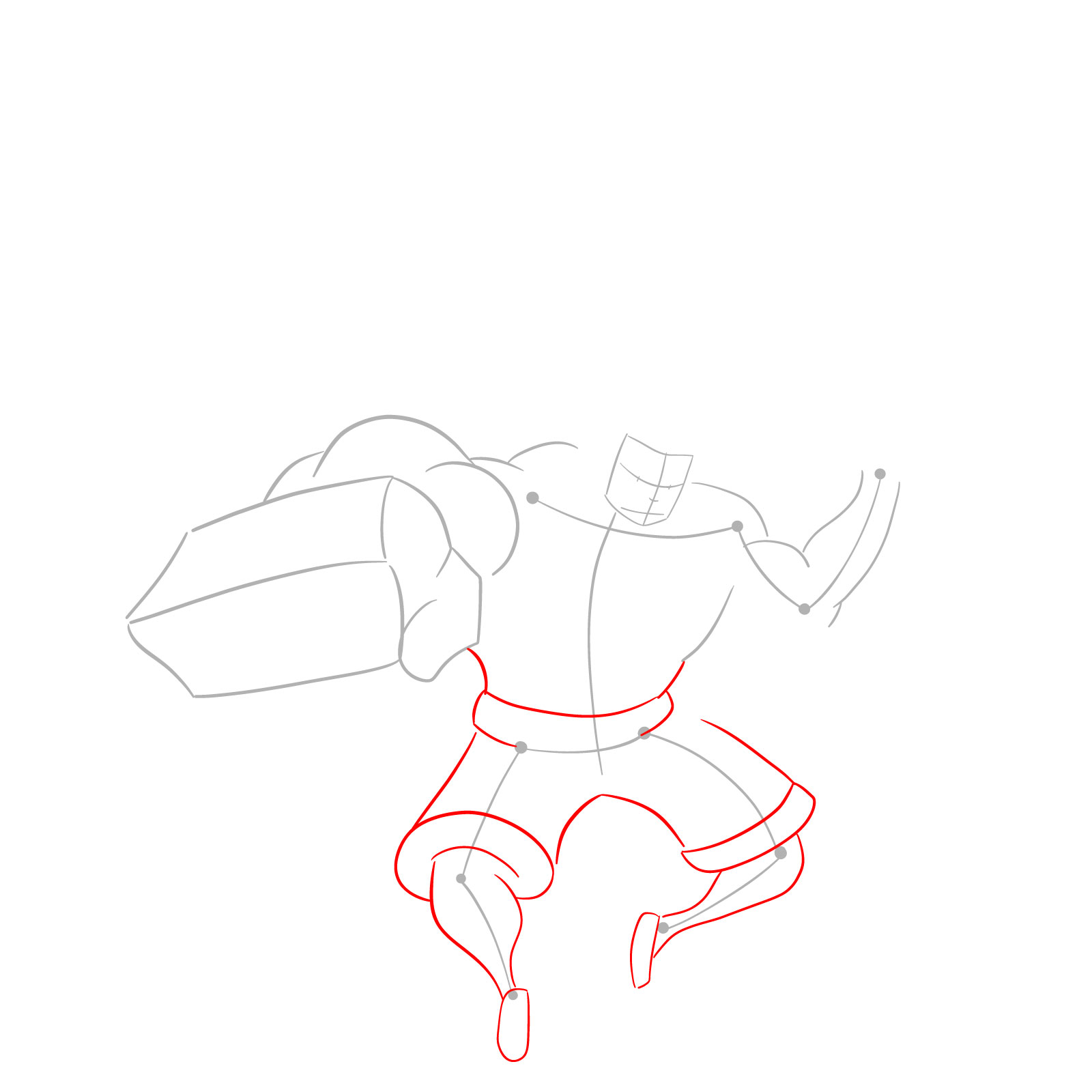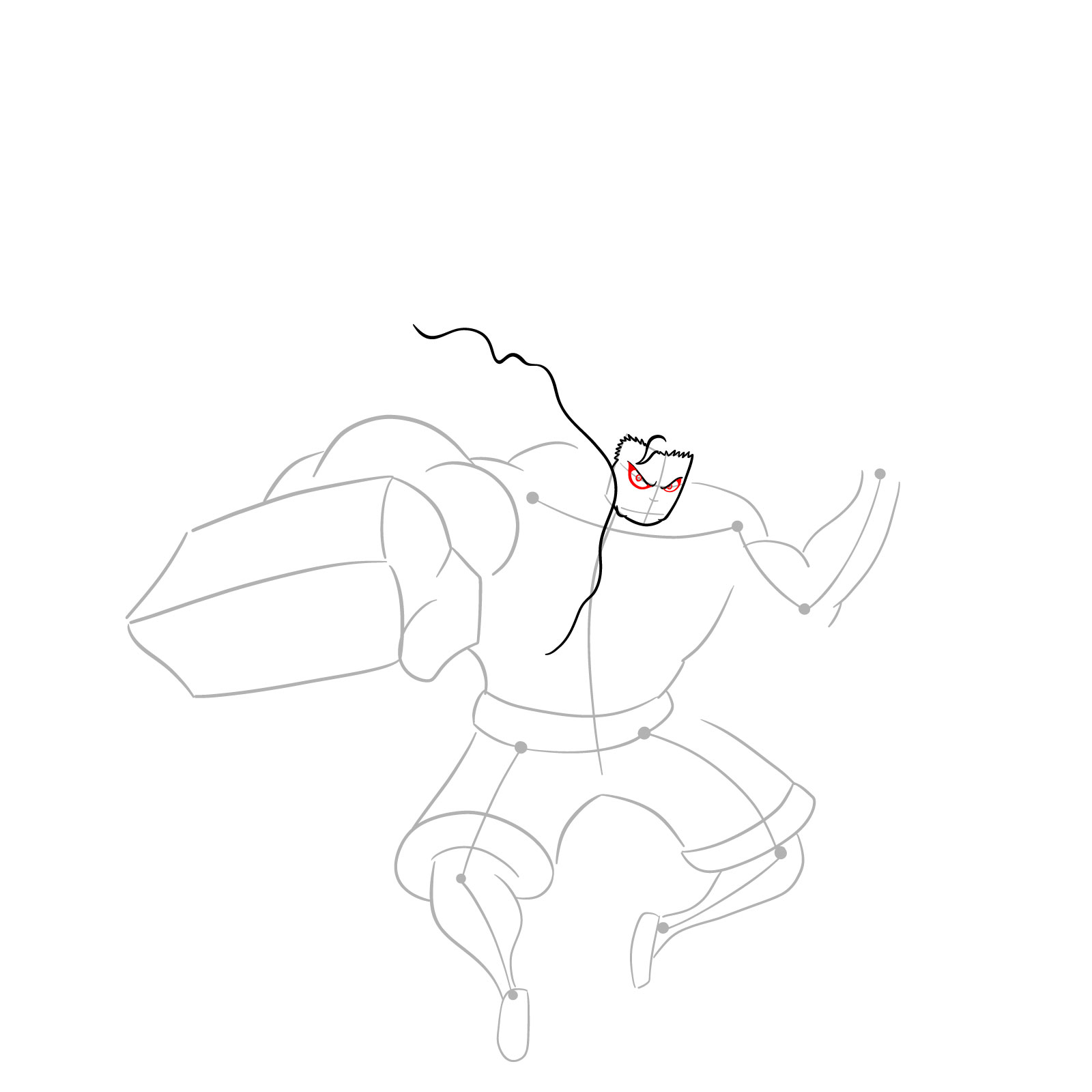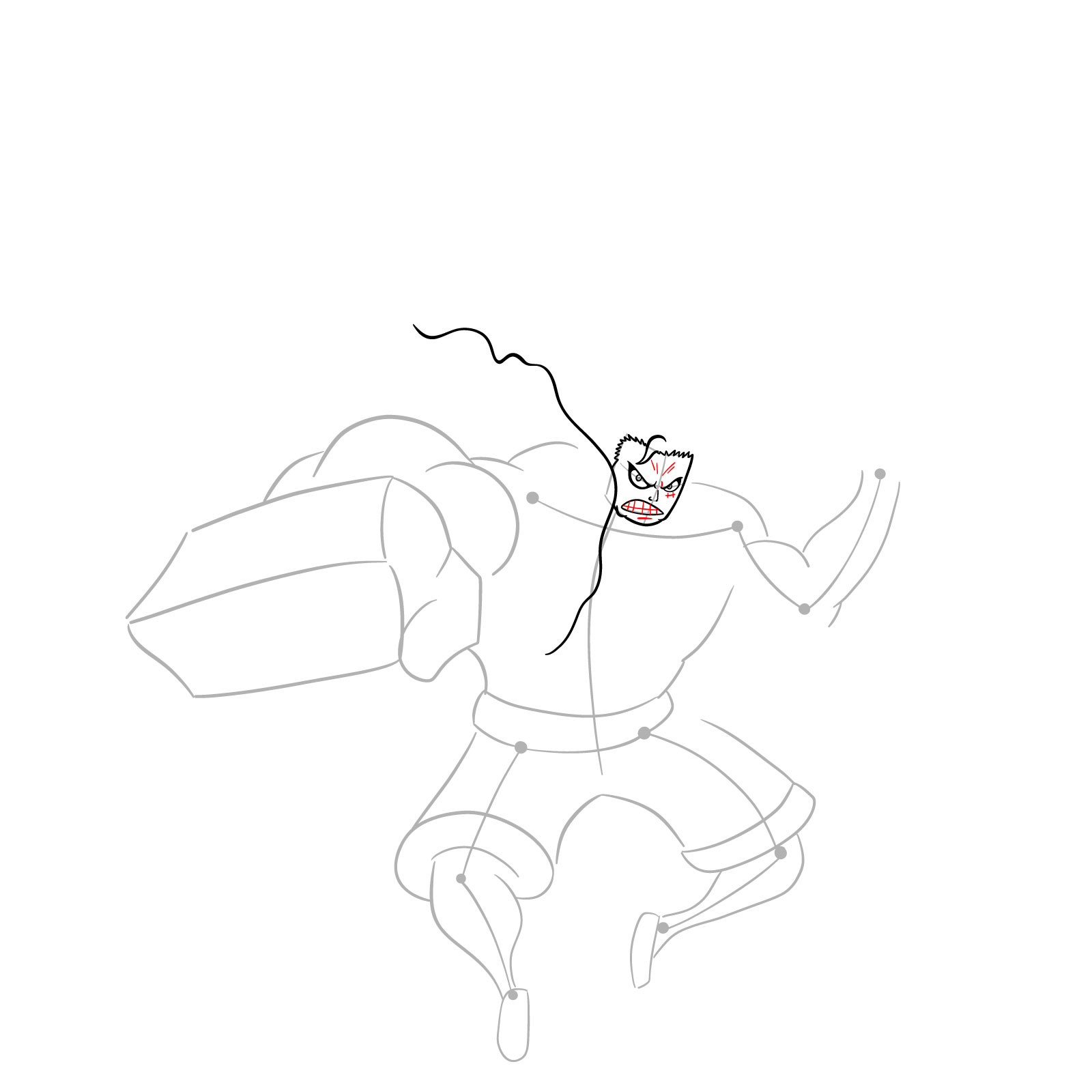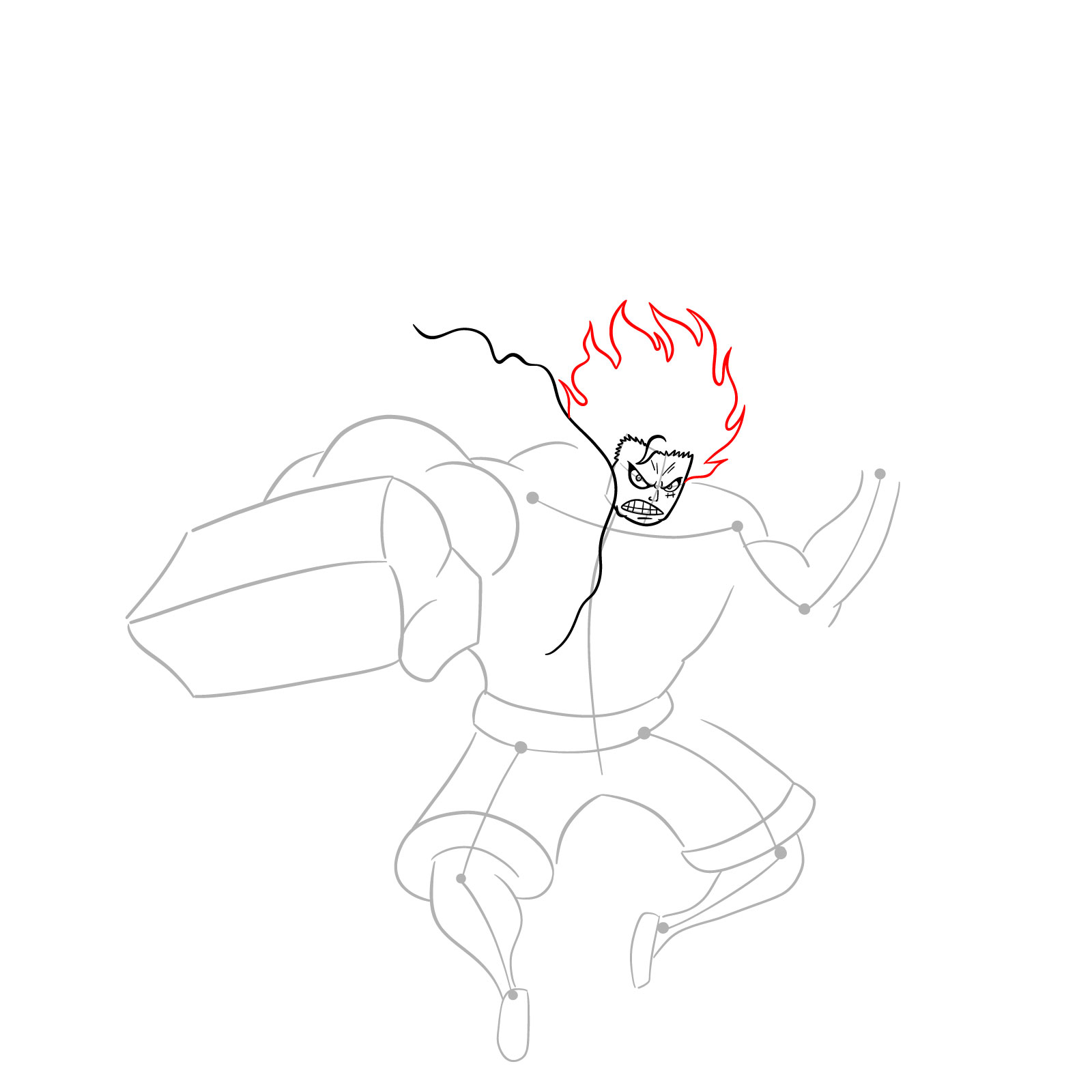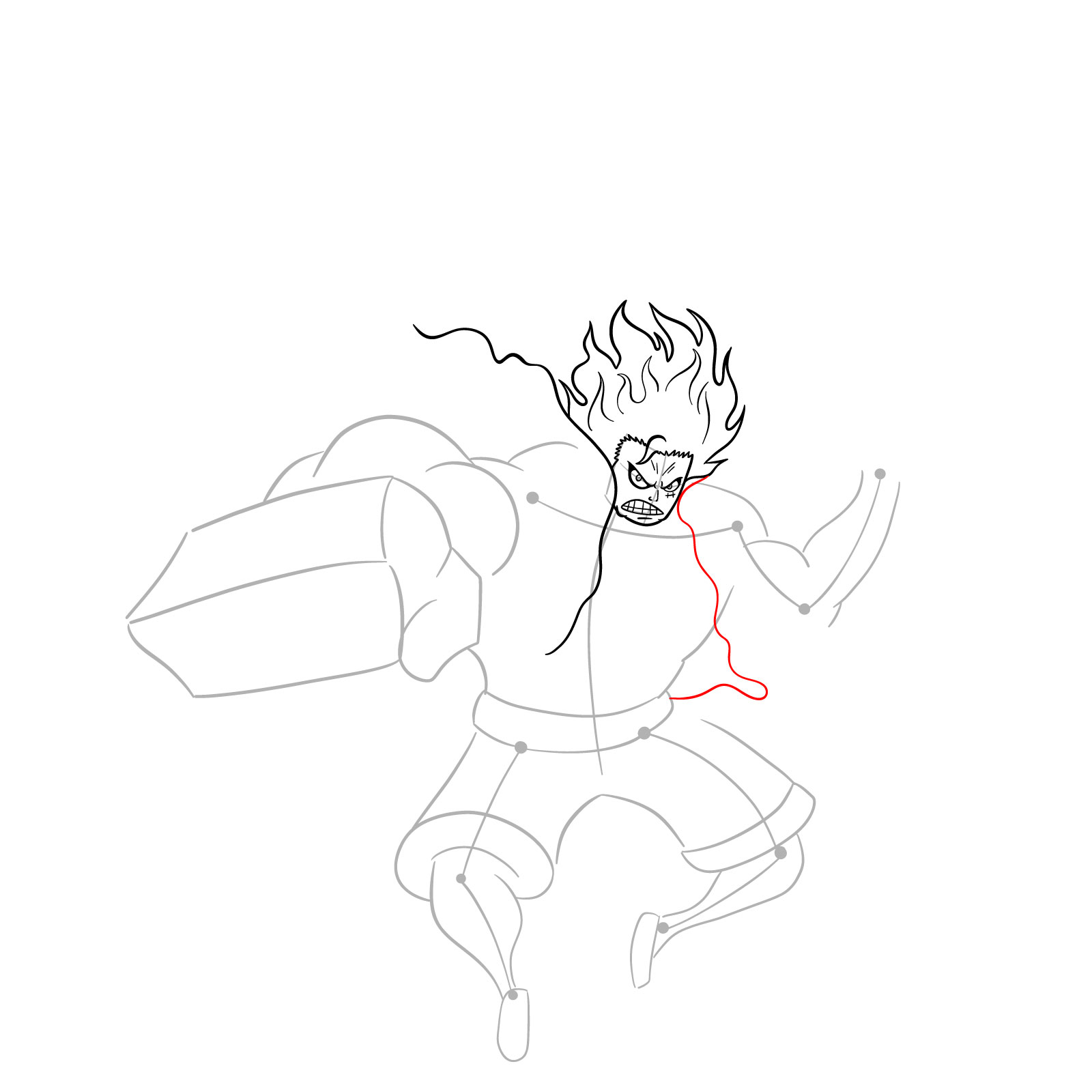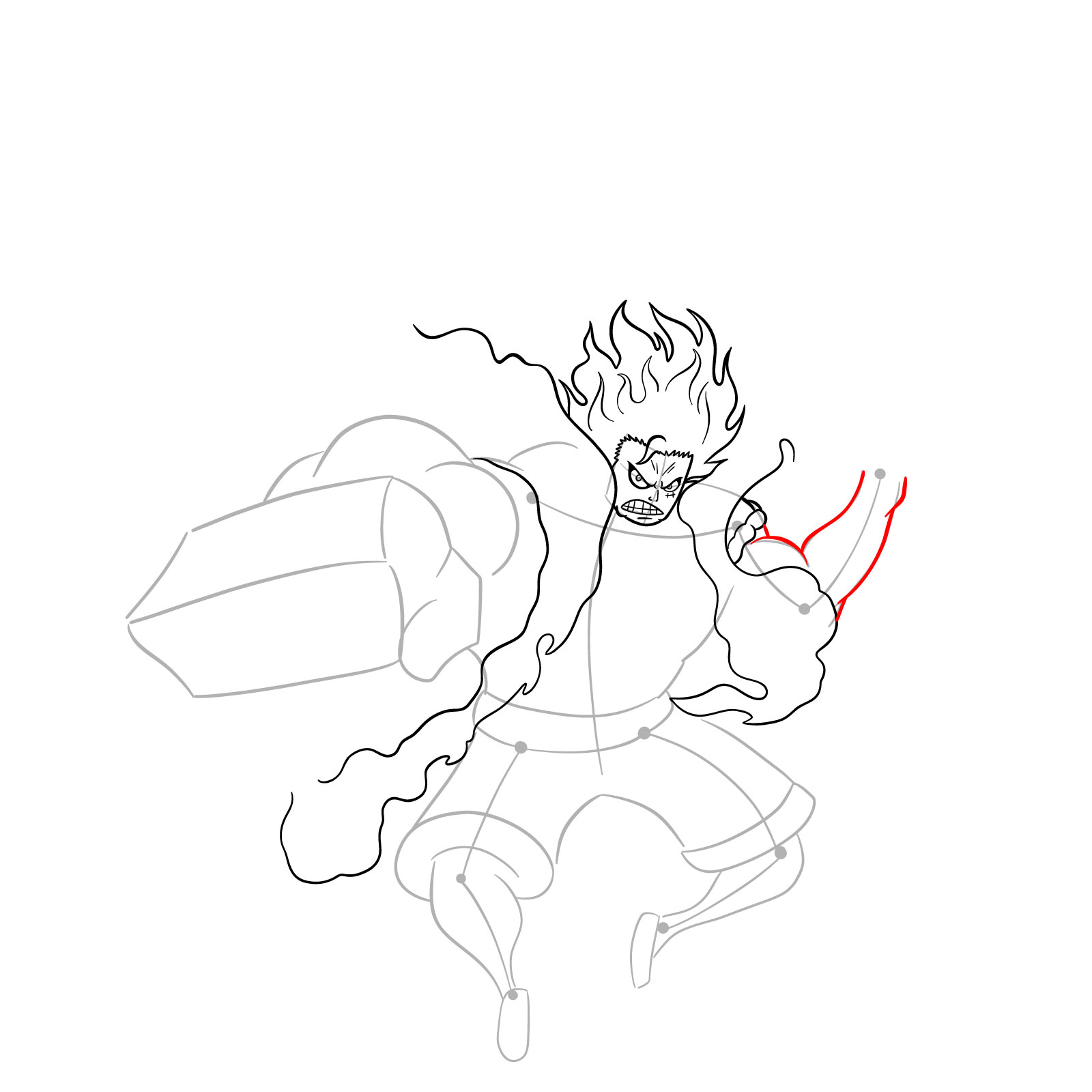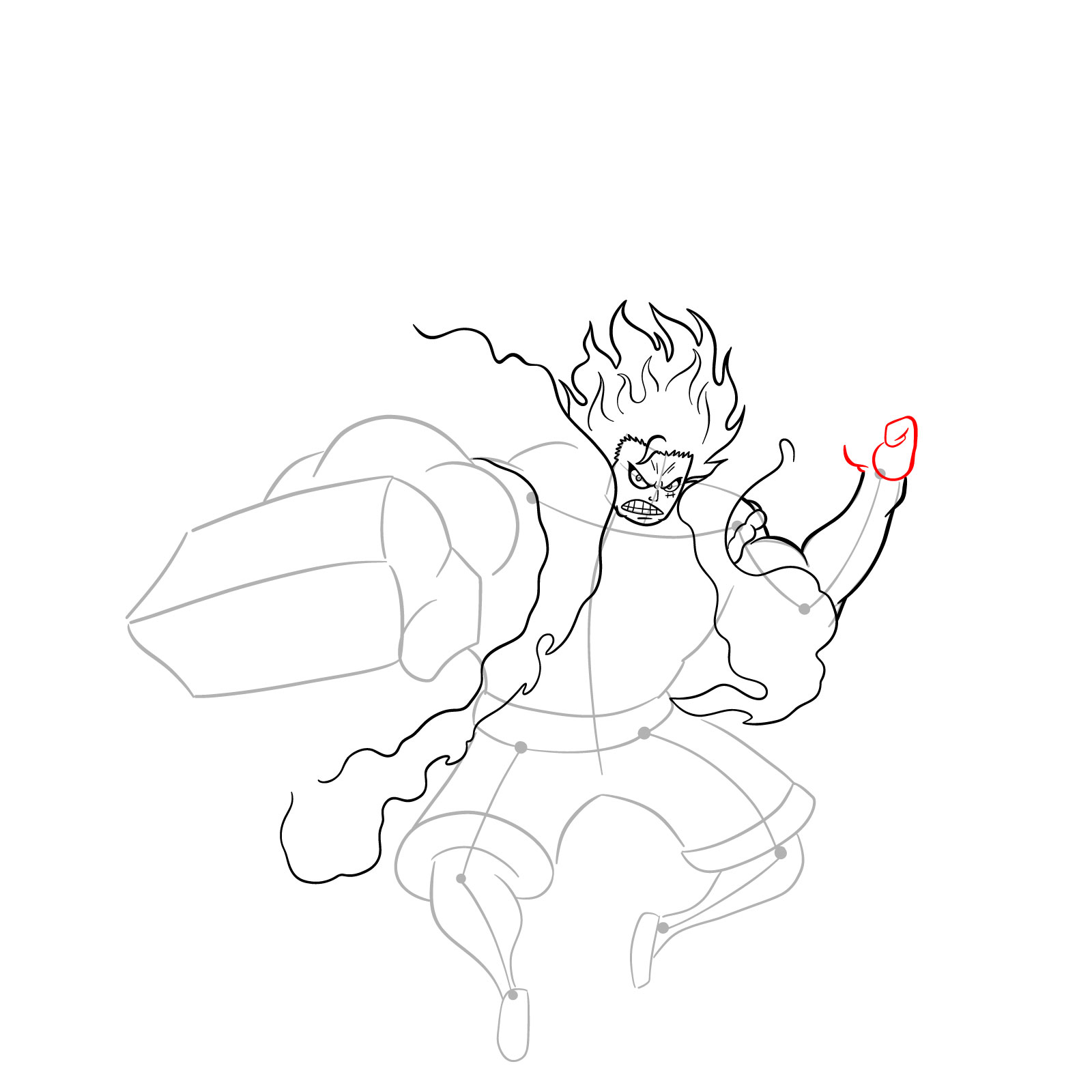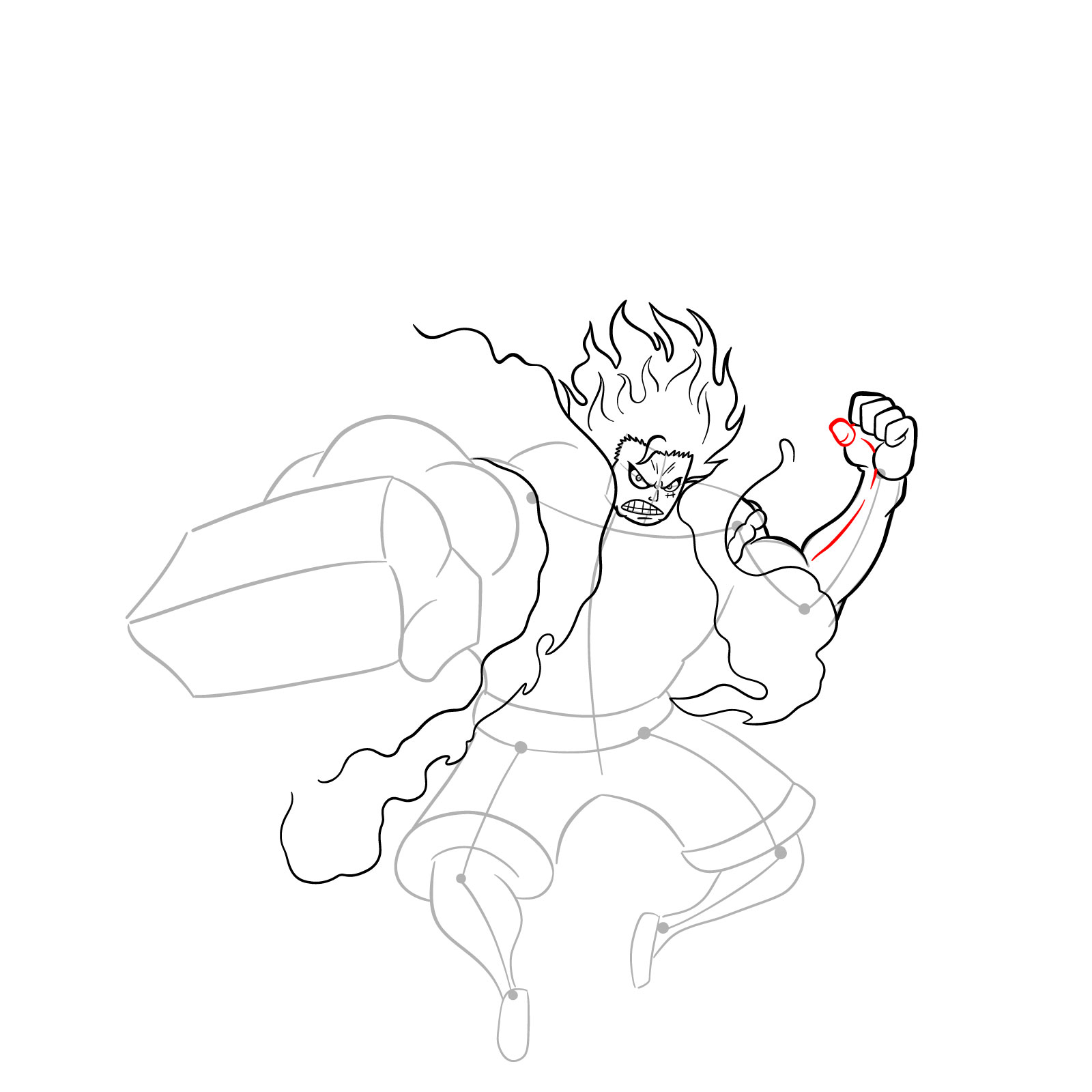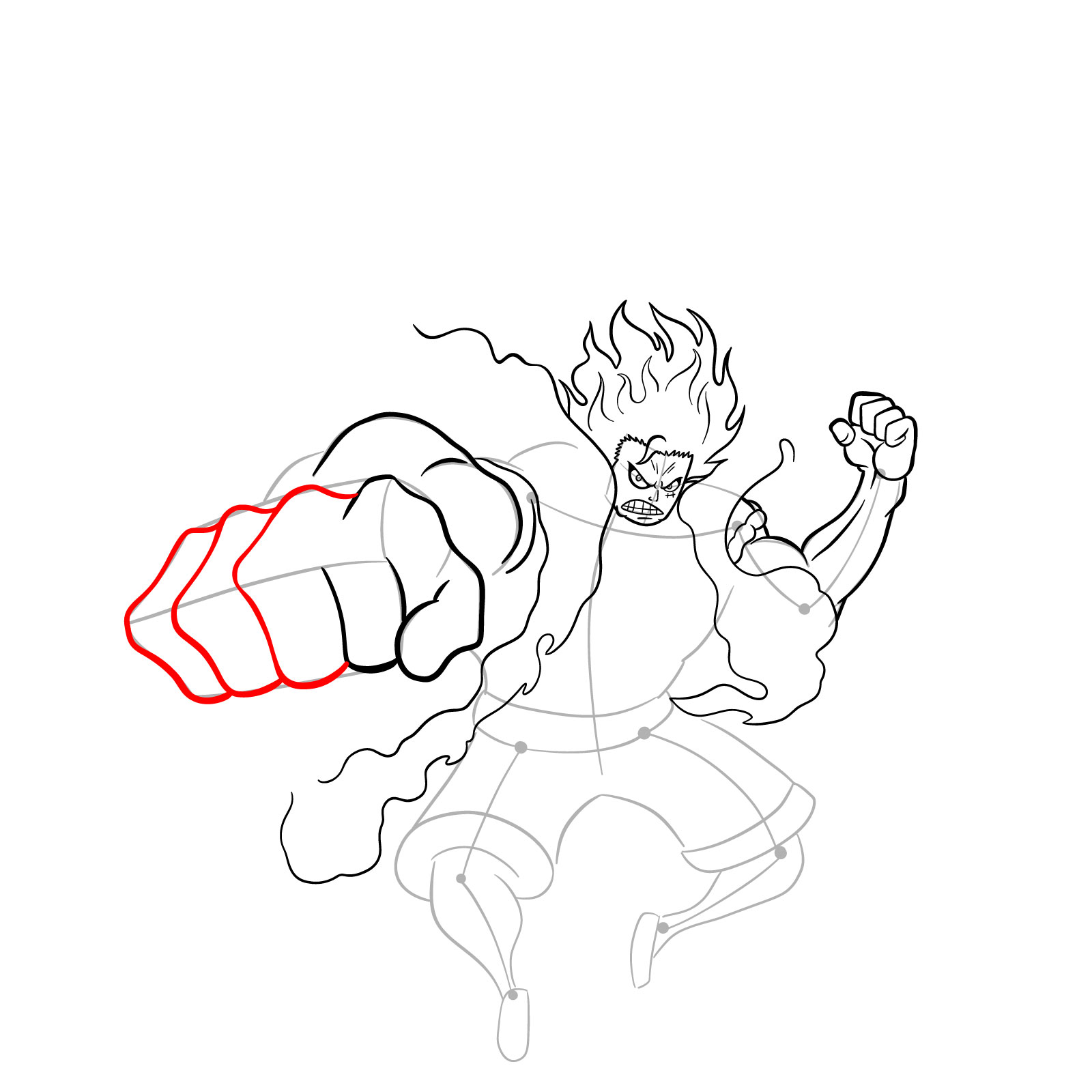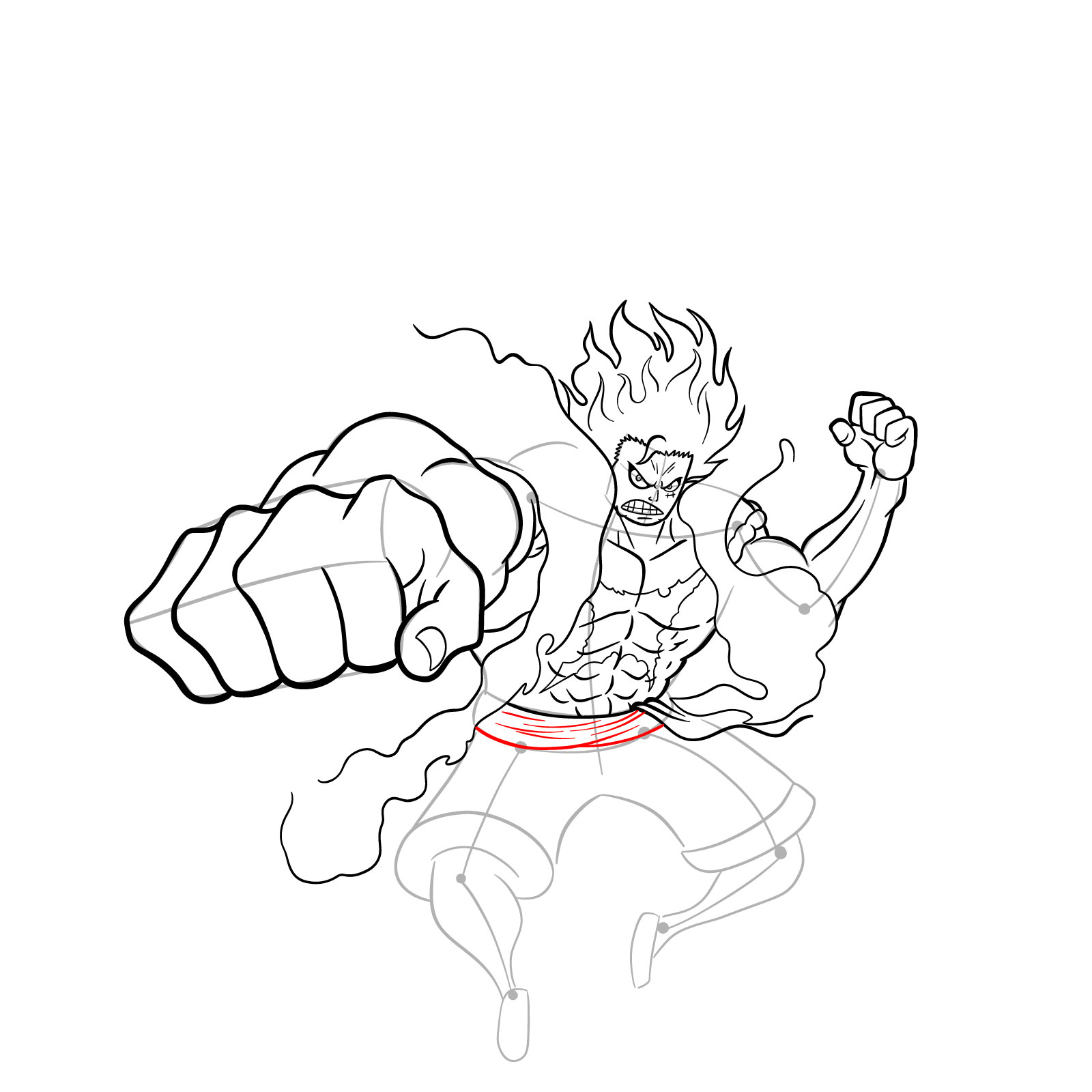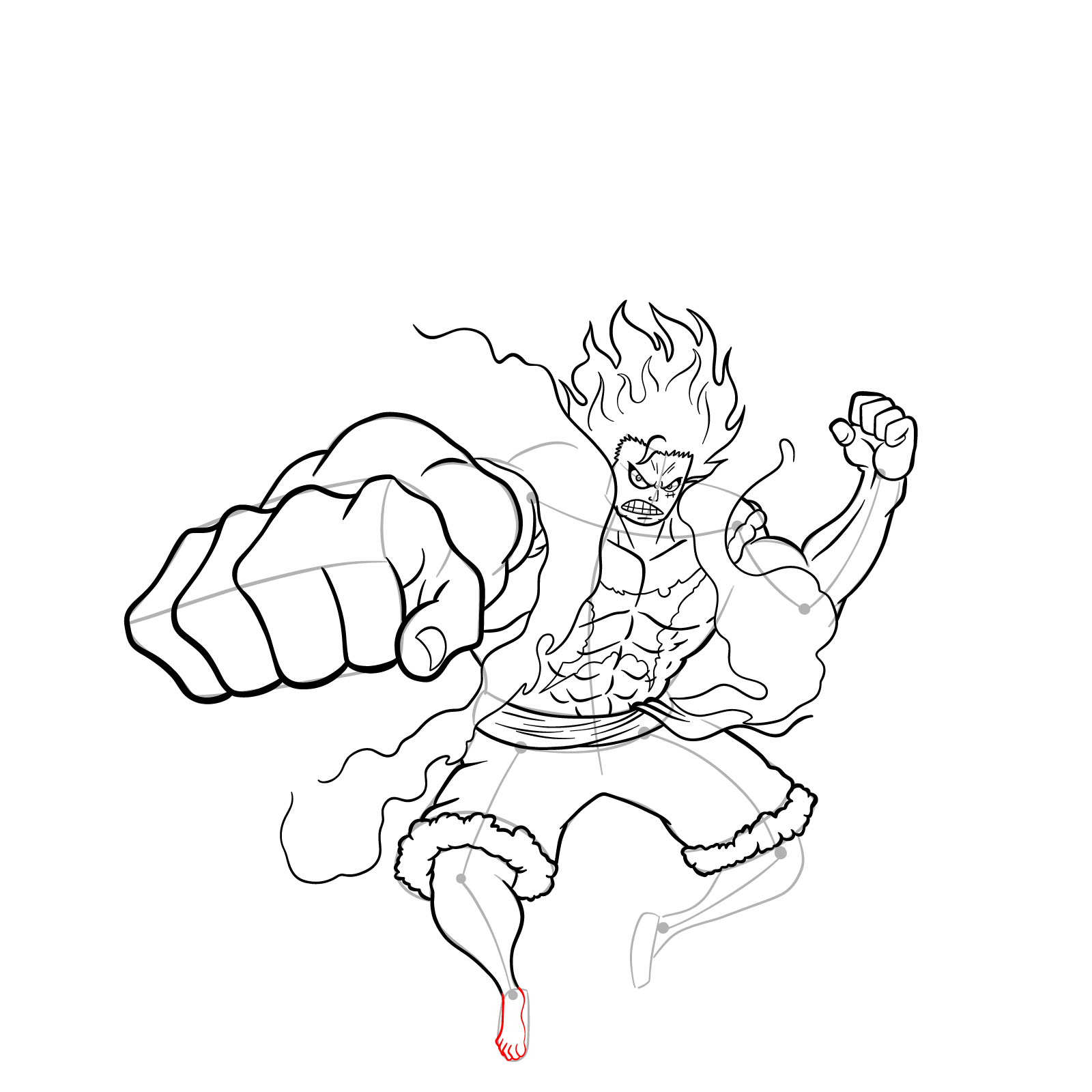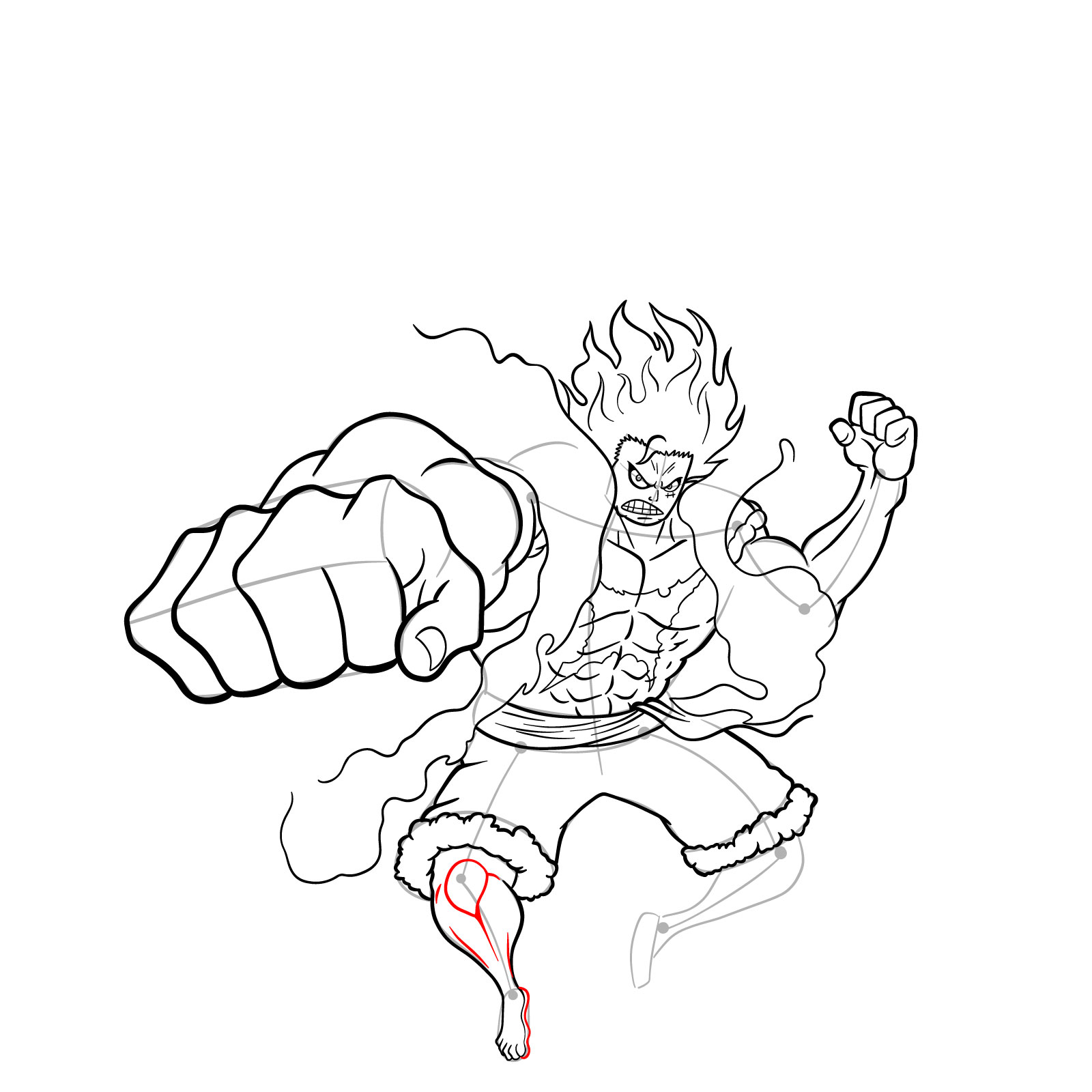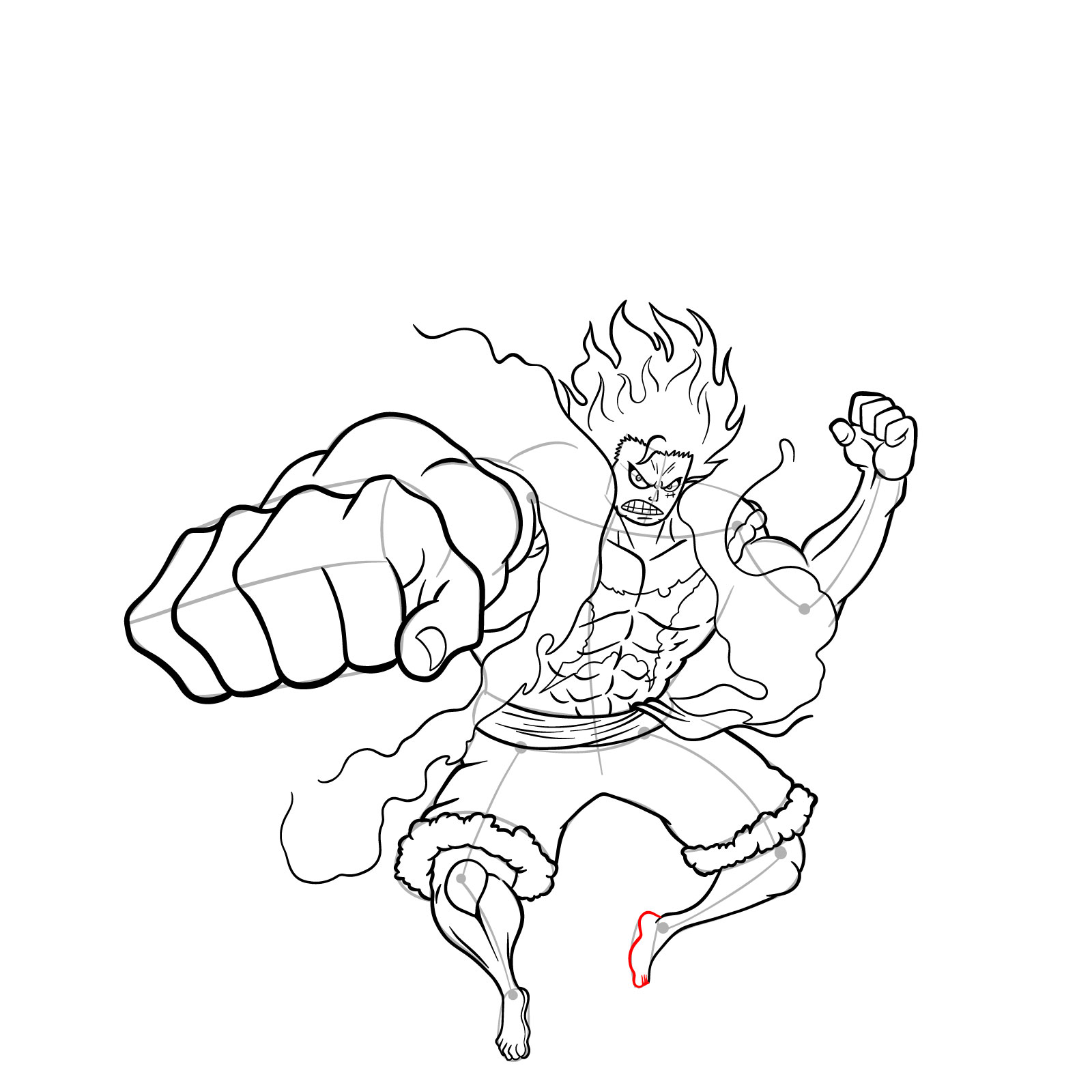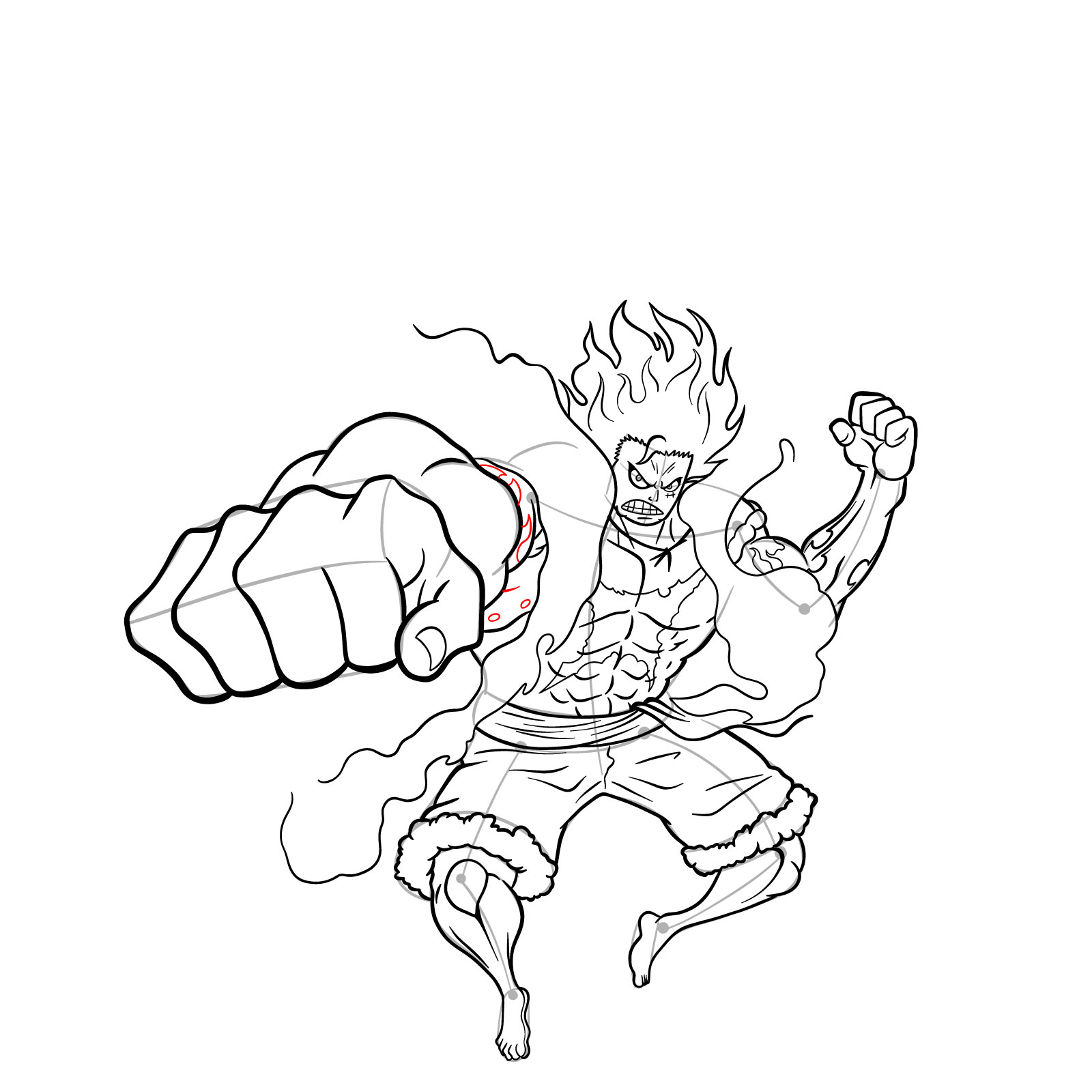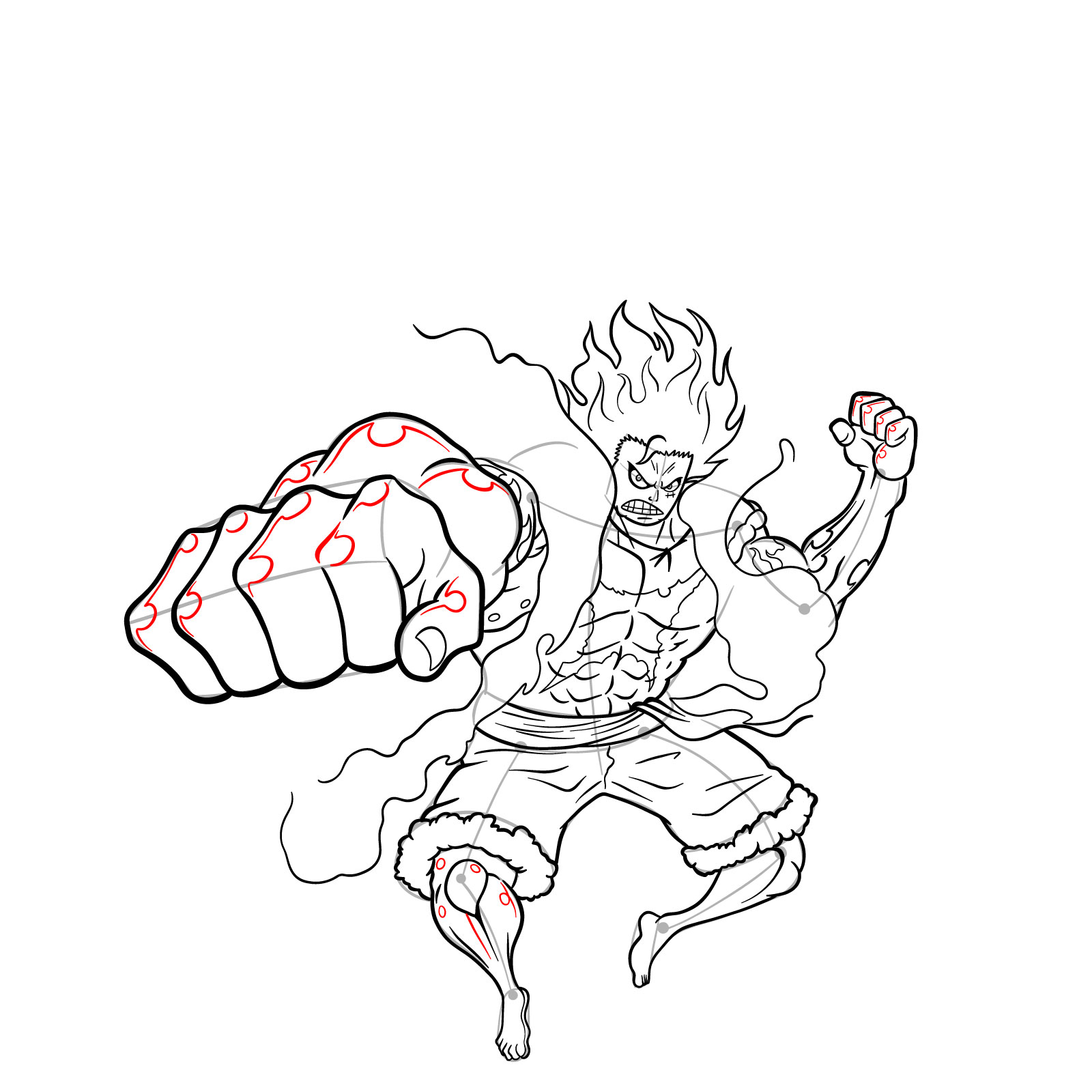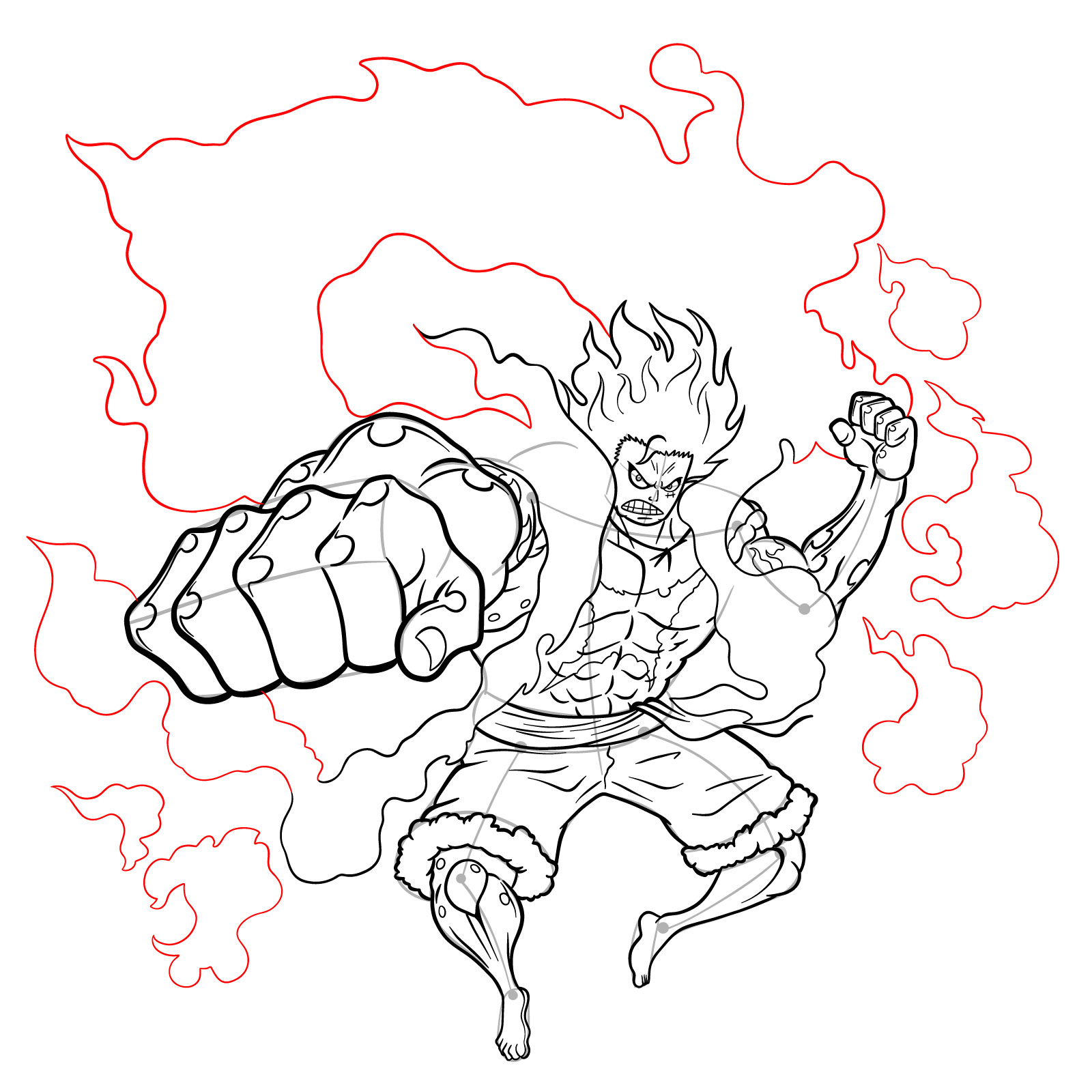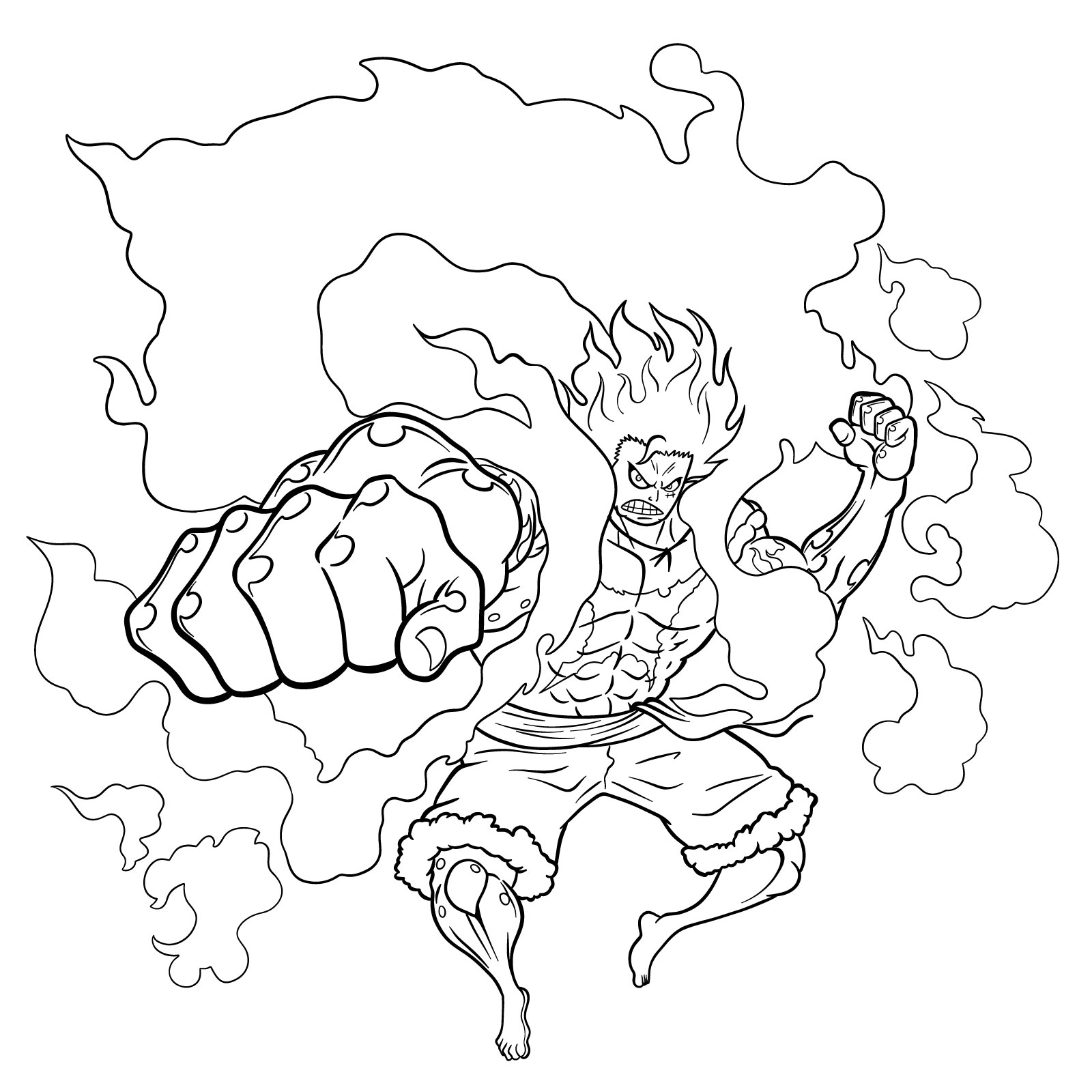 Expand Your Portfolio: Explore More Characters
Now that you have mastered drawing Fourth Gear Luffy Snakeman, there are many other fascinating characters from the world of One Piece that you can bring to life on your canvas. Here are a few noteworthy characters worth exploring:
With each new character you draw, you will further develop your artistic skills and expand your creative horizons. Embrace the challenge and embark on exciting artistic journeys!
Unleash Your Artistic Potential Today
As you embark on your artistic journey, we encourage you to continue practicing and exploring various drawing techniques. Share your creations with others, inspire fellow artists, and support SketchOK by donating or sharing the link to this guide.
To donate and support us, click here.
Don't forget to subscribe to our social media accounts for more drawing tutorials and updates:
By staying connected with us, you'll gain access to new tutorials, tips, and inspiration to fuel your artistic passion. Remember, practice makes progress, so keep drawing and pushing the boundaries of your creativity!