Welcome to our step-by-step tutorial on how to draw the formidable Roronoa Zoro with his iconic swords. Recognized for his strength and unmatched swordsmanship in the world of One Piece, Zoro stands out as a character worth sketching.
Character Focus Points and Appearance
When drawing Roronoa Zoro, pay attention to:
The intensity and determination in his eyes
His muscular build, showcased even when sketched to the waist
The distinct positioning of his swords, each unique in design and size
And if you're feeling even more ambitious, why not add characters like Monkey D. Luffy or Nami by his side? This could create a dynamic scene and showcase the camaraderie of the Straw Hat Pirates.
Decoding the Guide
Understanding the color cues is crucial:
Red Color:

This marks the current drawing step. Focus on this to make your progress seamless.

Black Color:

Represents the lines you've drawn in previous steps.

Grey Color:

The basic proportions sketch, aiding in perfecting Zoro's proportions and stance.
Our guide consists of 14 comprehensive steps. Starting with a basic sketch allows for proportional accuracy. Once you reach the final stages, you have the option to ink your sketch. Remember, after inking, wait for the ink to dry before gently erasing the pencil lines to prevent smudging.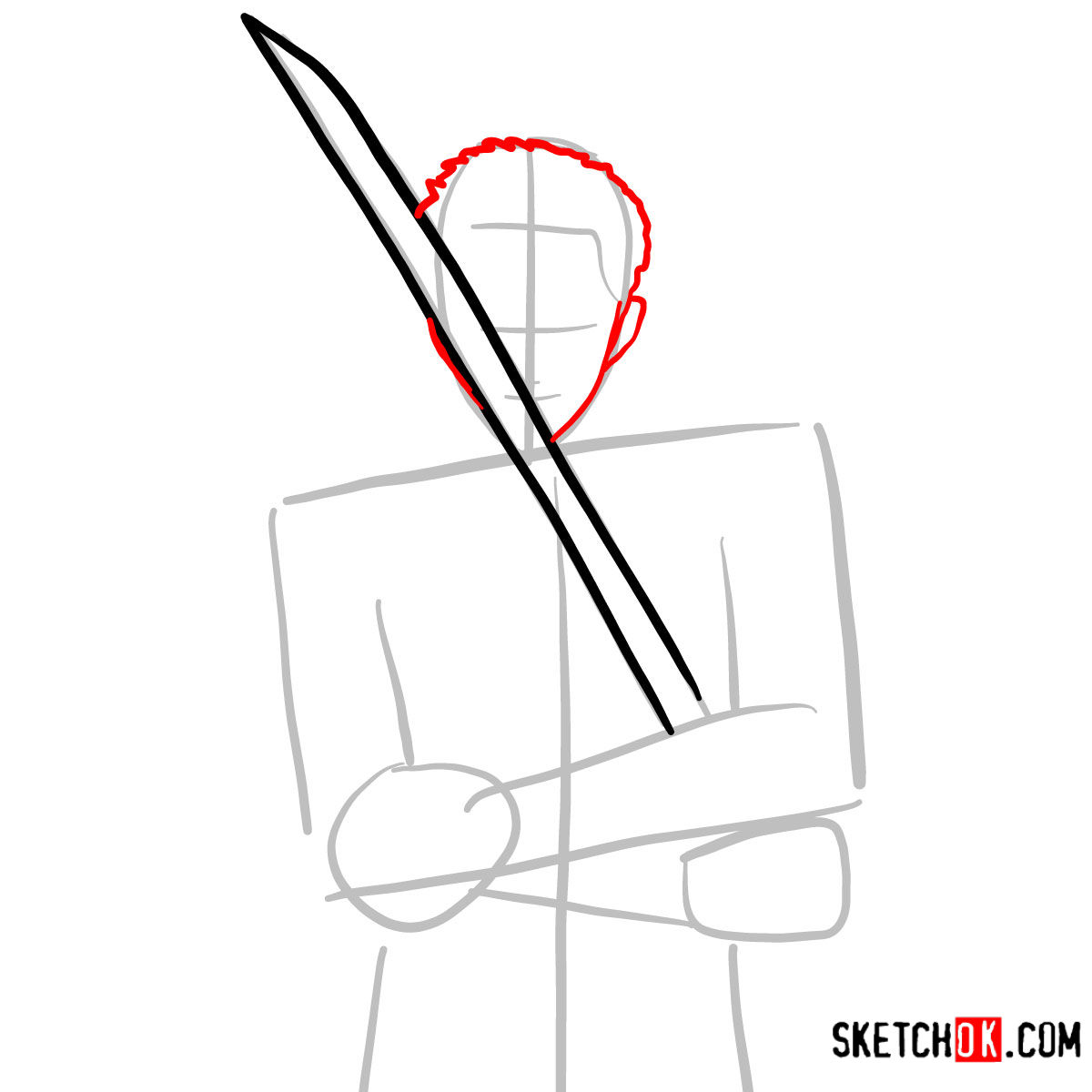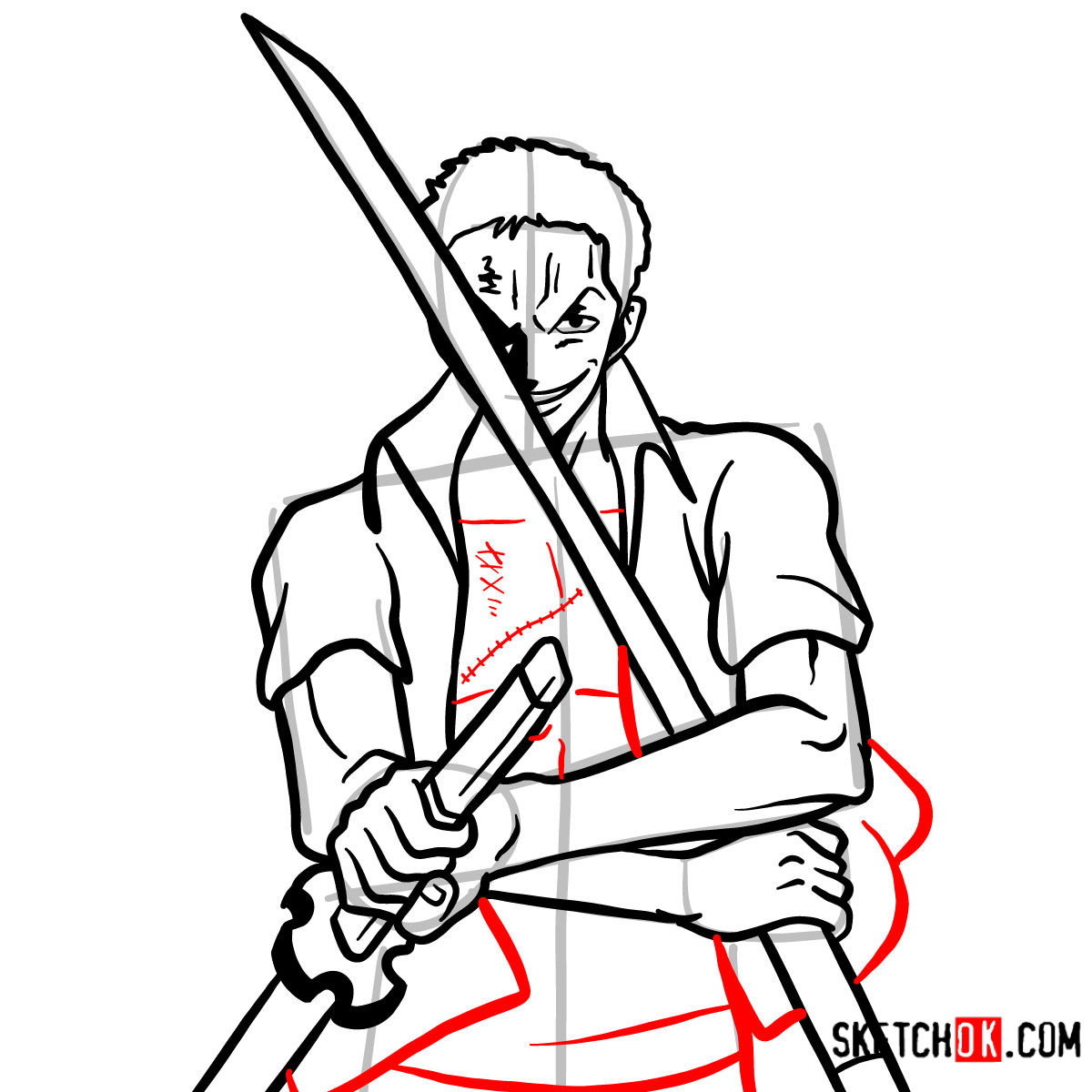 Drawing FAQs
What's the best technique for sketching Zoro's swords?
To perfectly capture Zoro's swords, begin with straight lines to ensure correct length and angle. Add details such as hilts and guards gradually. Focus on the distinctive features of each sword, as they each have a unique design.
How can I perfect Zoro's intense gaze?
Zoro's gaze is all about sharp, angled eyebrows and intense, narrow eyes. Small, focused pupils can further emphasize his determined look. Practice makes perfect, so sketch multiple eye expressions to get the desired intensity.
Any tips on drawing his muscular structure?
While Zoro is muscular, avoid over-exaggeration. Use smooth, curved lines to hint at his muscle definition, particularly around the arms and chest. Observing anatomy references can also assist in getting the musculature right.
Wrapping Up
Thank you for choosing this guide on how to draw Roronoa Zoro with his swords. Every stroke brings you closer to mastering this iconic character. If you found this tutorial beneficial and wish to support SketchOk, consider donating. Your generous contributions not only fuel my passion but also open doors for you to suggest exciting topics for future tutorials. By sharing this guide, you're helping fellow artists embark on their own drawing journey.
Stay connected! Follow SketchOk on Facebook, Instagram, and Pinterest for more tutorials and updates.