Welcome aboard, fellow artist! In today's artistic voyage, we'll guide you on how to draw Nami, the charismatic navigator of the Straw Hat Pirates. From her intricate tattoos to her unique sense of style, let's capture Nami's spirit and essence in your sketch.
Character's Appearance and Focus Points When Drawing:
Nami's Distinct Features:
Orange hair with occasional cowlicks.
A pronounced tattoo on her left shoulder symbolizing mikan and pinwheels, a nod to her loved ones.
Ever-changing fashion, typically paired with skirts featuring two-ring sides, but in our case a swimsuit top and jeans shorts.
Log Pose on her left wrist, essential for her role as a navigator.
If you're considering a broader composition, you might think of adding characters like Robin and Nightmare Luffy. Such combinations not only enhance the visual appeal but also narrate a deeper story. There's also a full body drawing guide of her on SketchOk.
About the Guide:
This guide is tailored to ease your drawing process. We've incorporated a total of 16 steps, with the initial stage emphasizing the basic sketch to ensure proper proportions. The color codes in the guide are pretty straightforward:
Red Color:

Signifies the current step you should be focusing on.

Grey Color:

Depicts the foundational sketch, your blueprint.

Black Color:

Highlights the lines you've drawn in previous steps.
Once you have your sketch ready, inking can provide a finished look. Use a fine tip pen to go over your pencil lines. After inking, patiently wait for the ink to dry before erasing the pencil marks. This ensures a cleaner final artwork without smudges.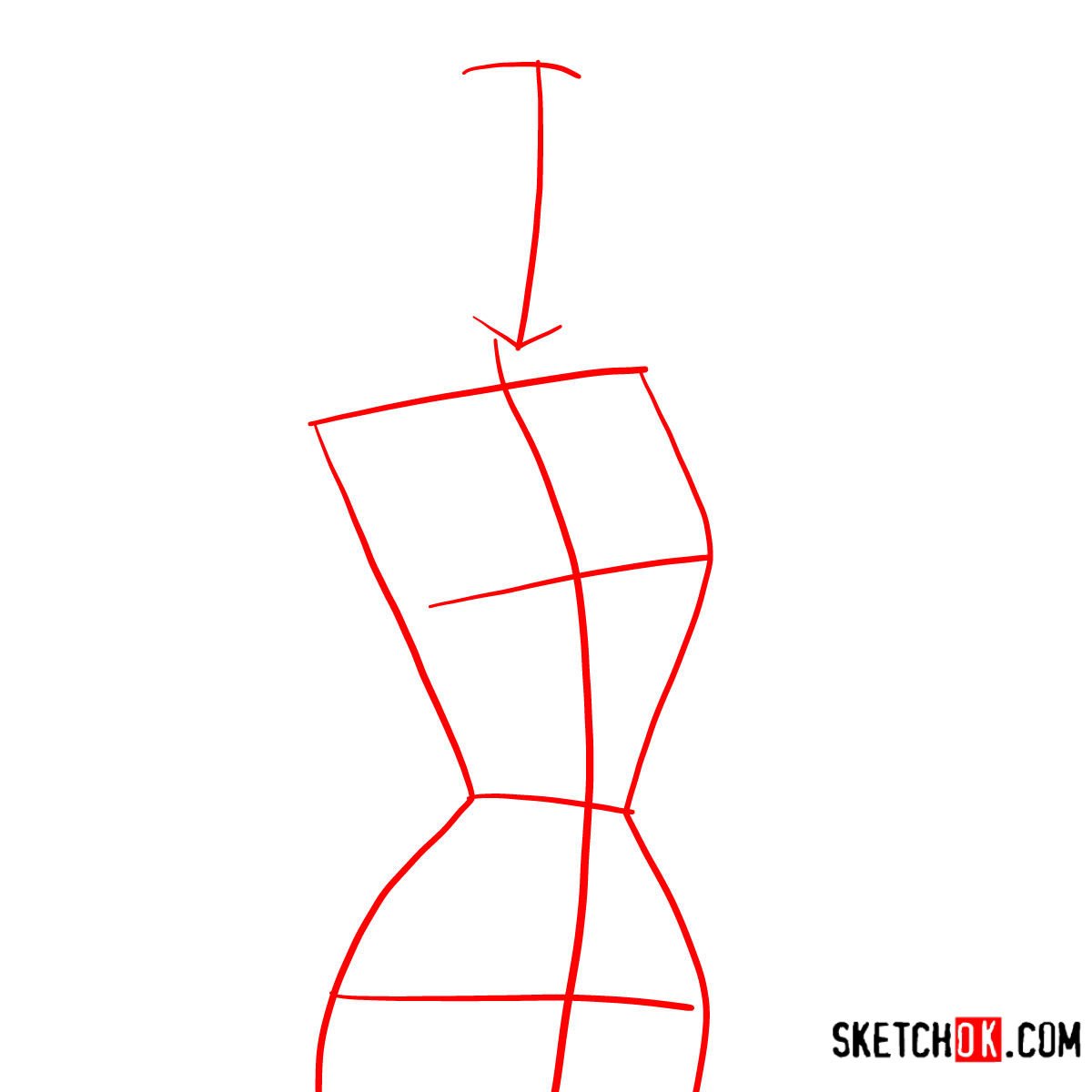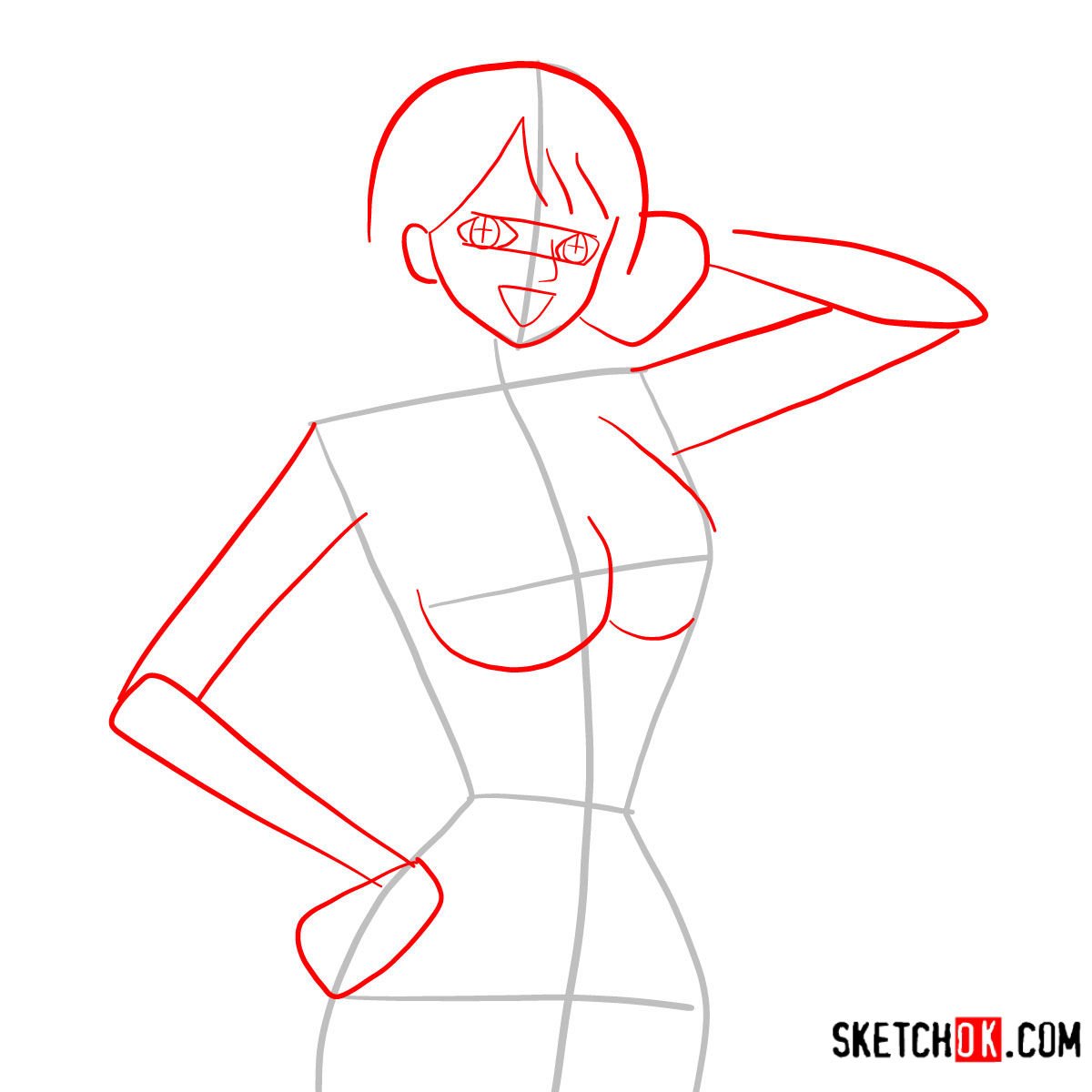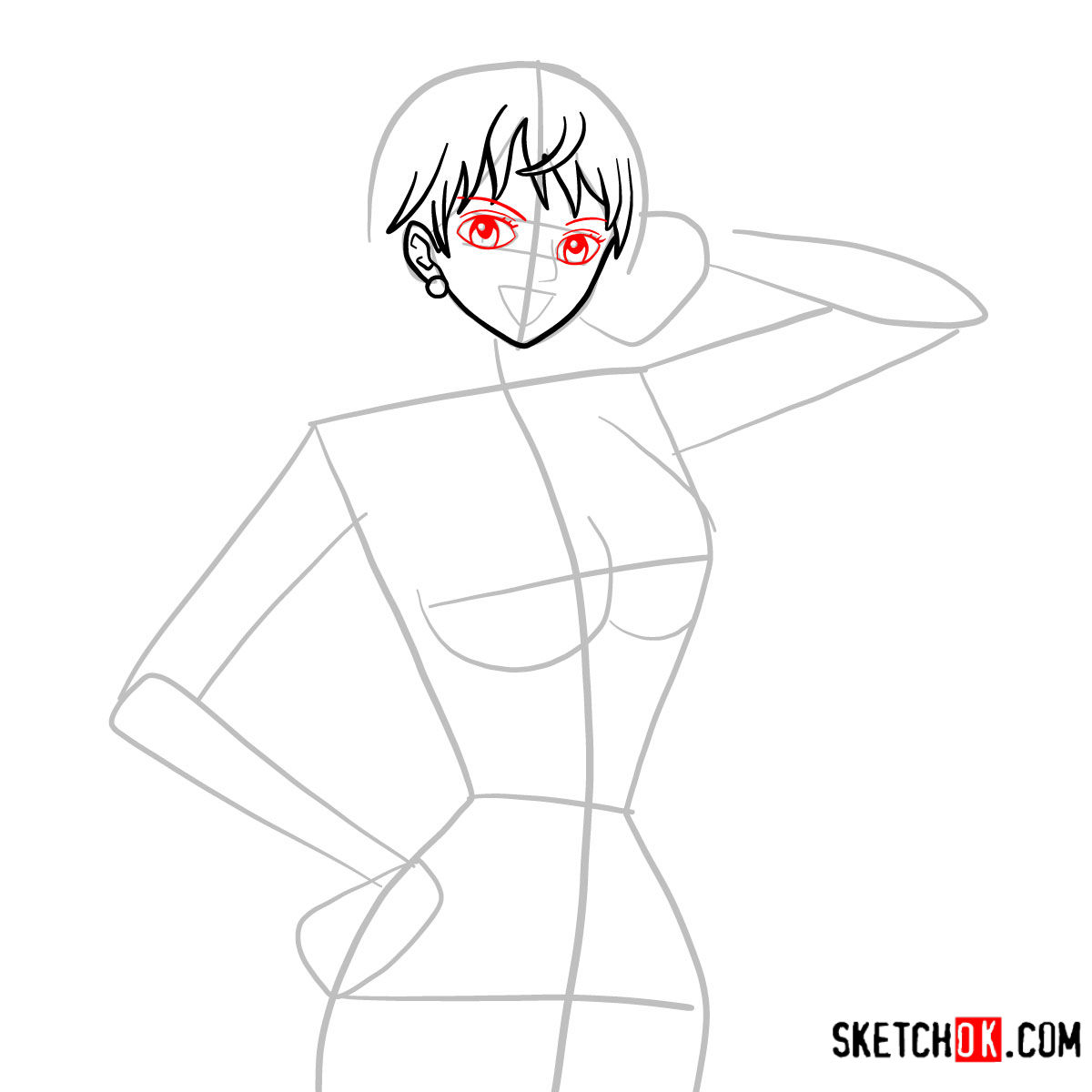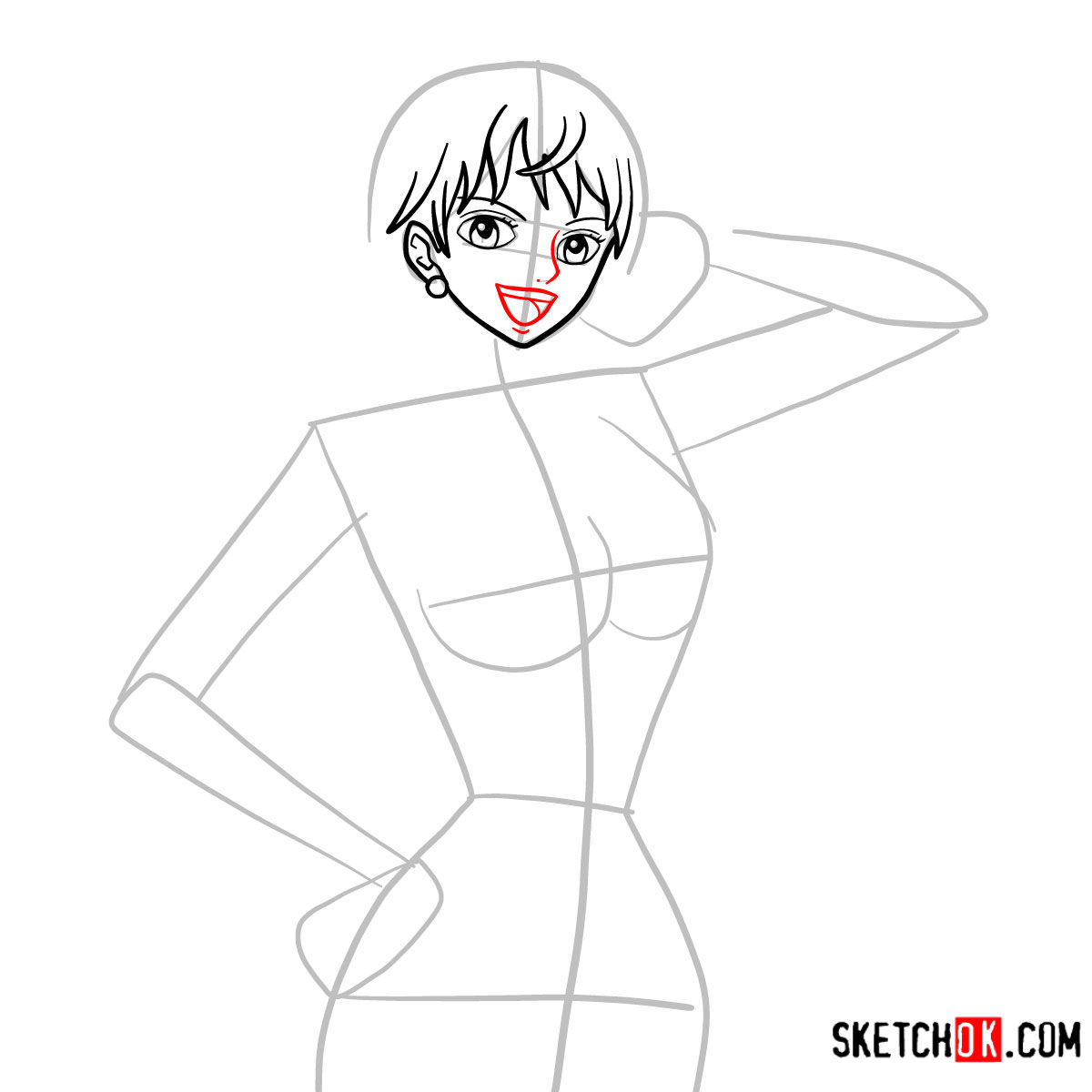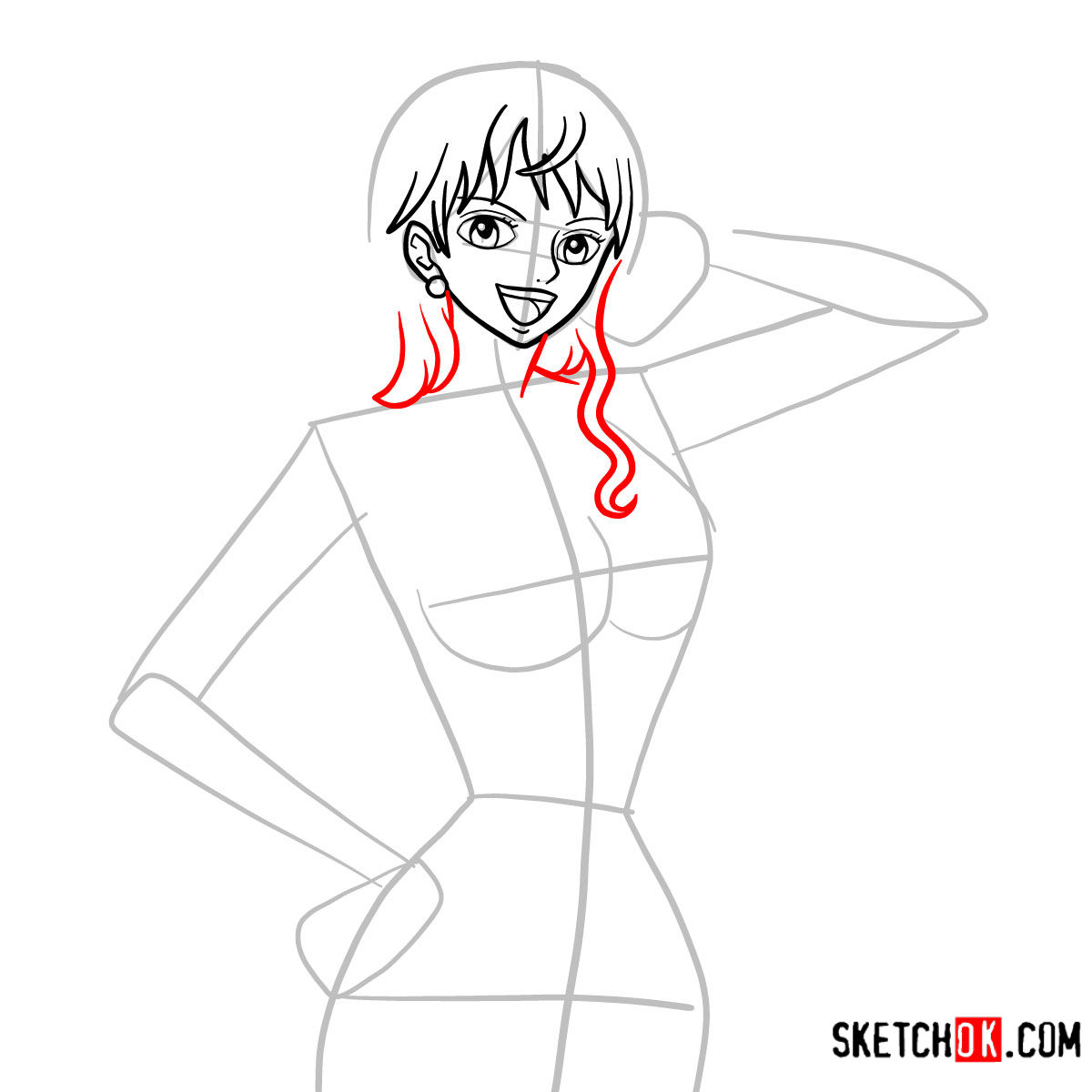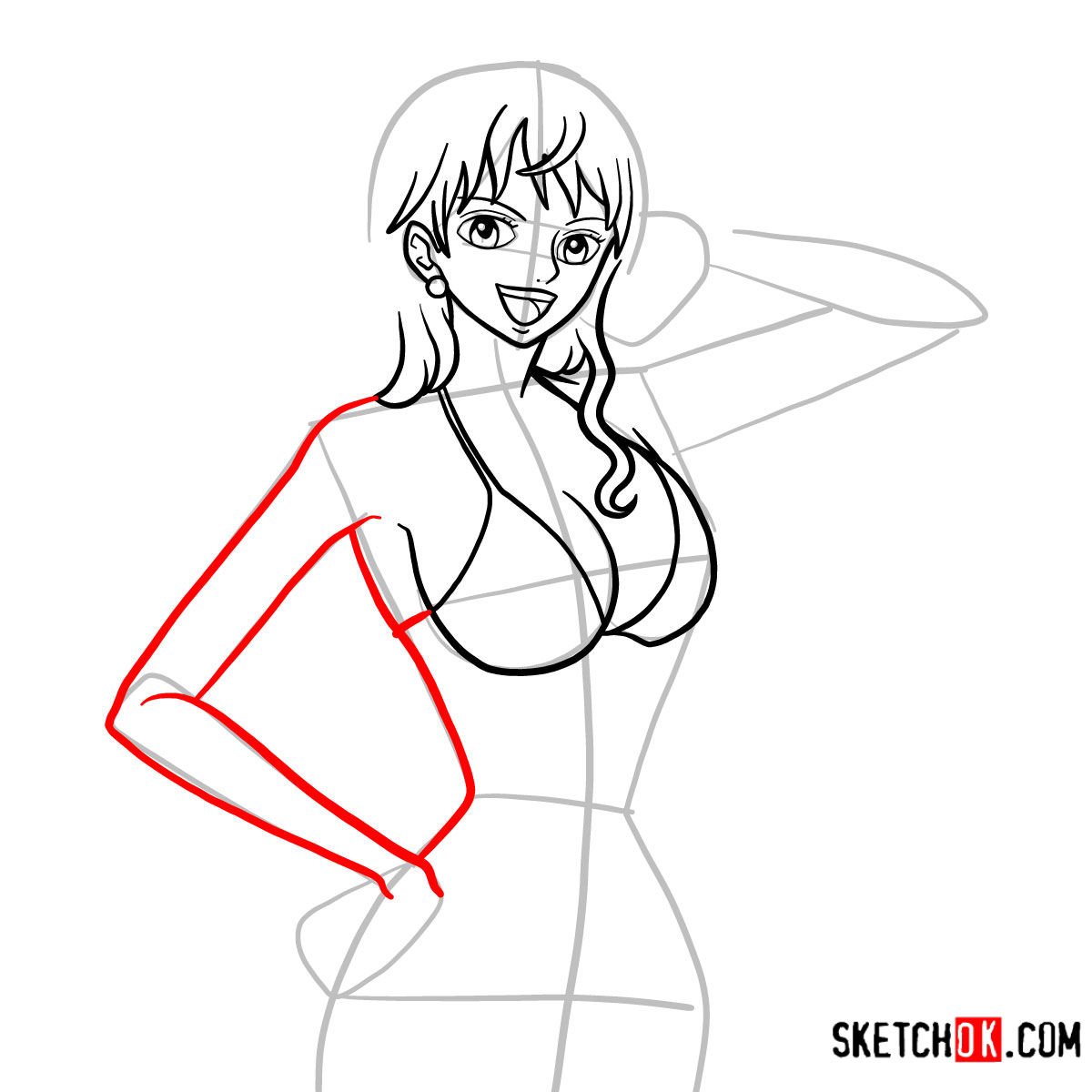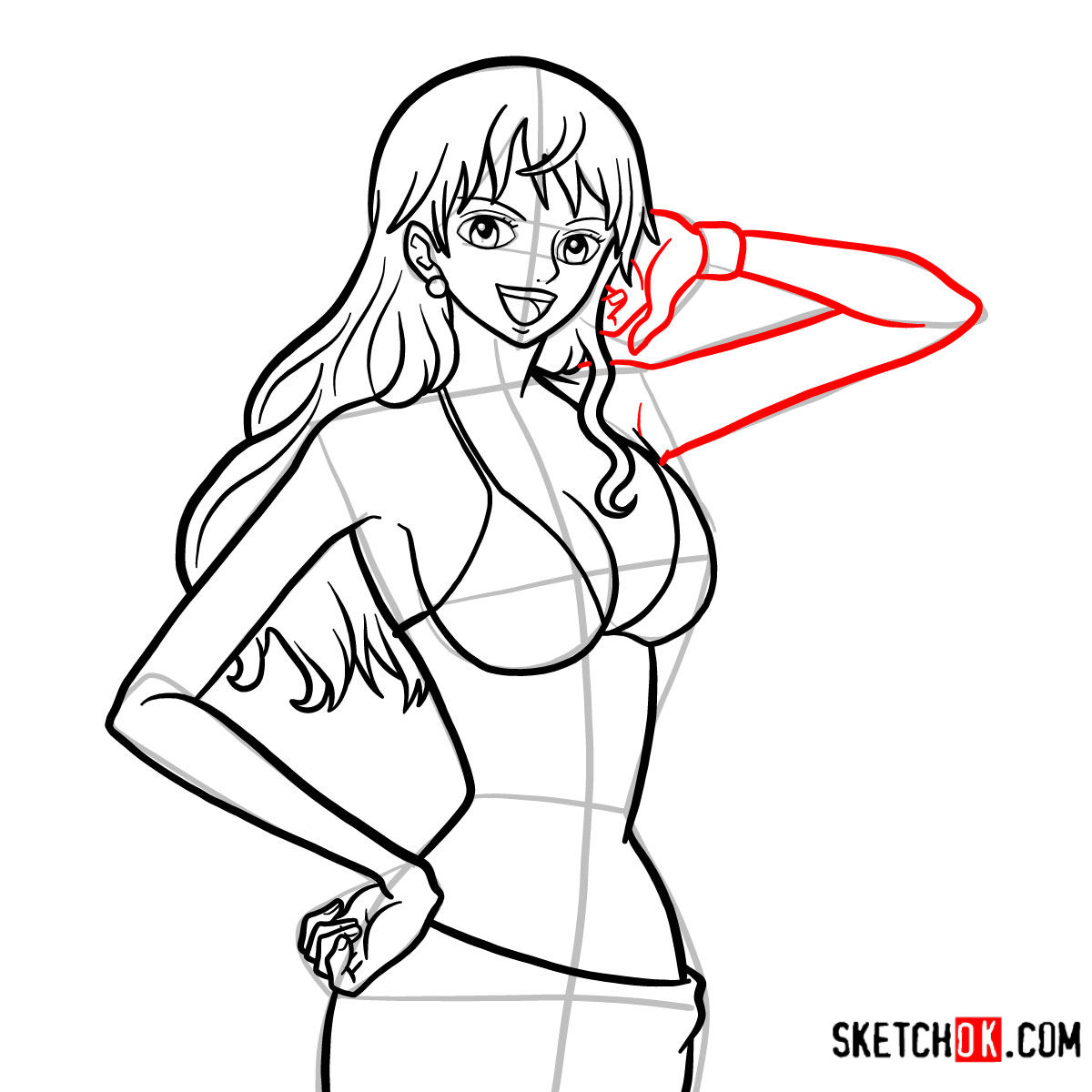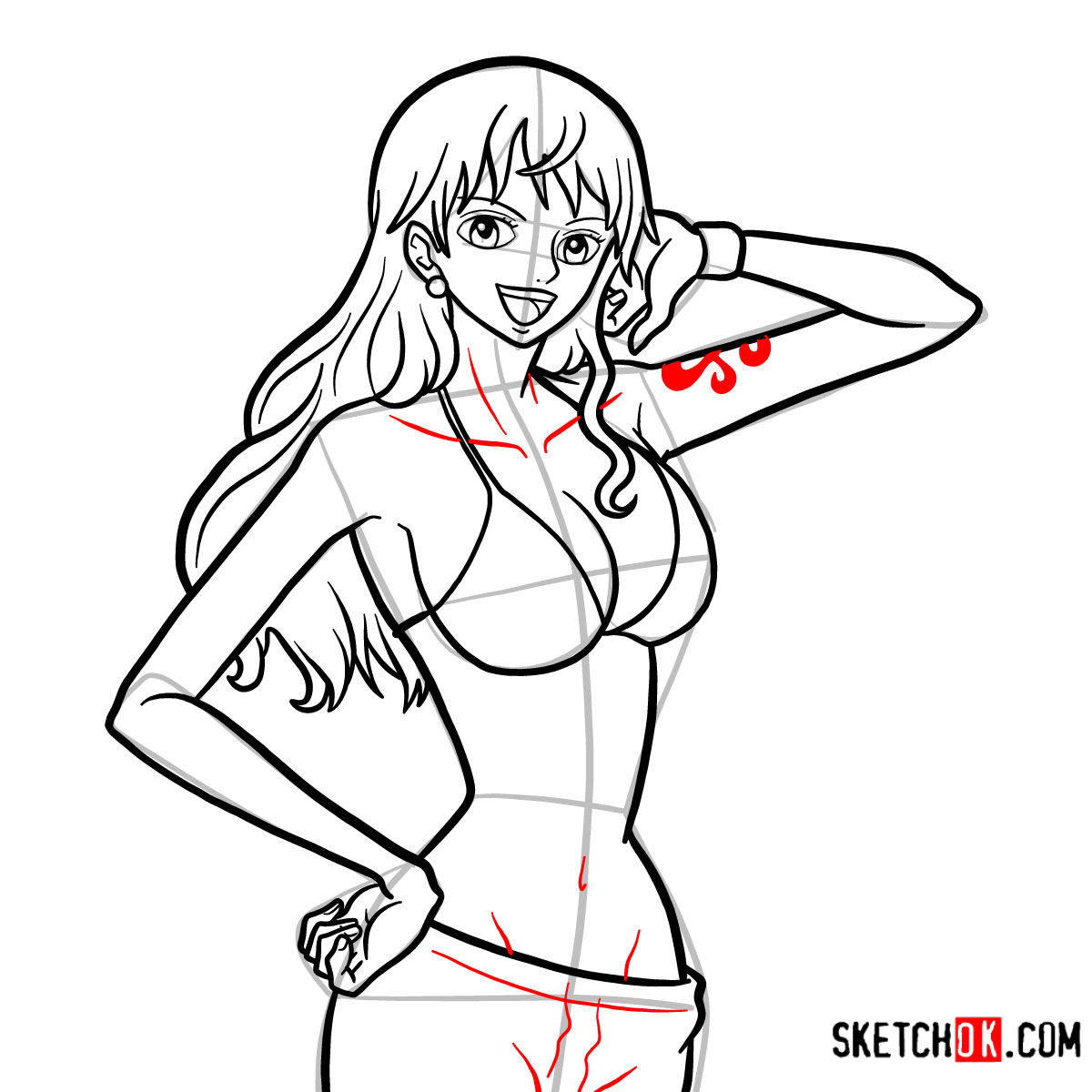 Frequently Asked Queries
What's the best technique to capture Nami's distinctive hair?
Nami's hair, being a striking shade of orange and occasionally styled with cowlicks, adds character. Start by sketching the general shape and volume, then add individual strands for texture. Ensure the direction aligns with her overall pose for a natural look.
How can I detail Nami's tattoos accurately?
Nami's tattoo is a significant part of her identity. Begin by drawing the basic shape and outline, then refine the mikan and pinwheel designs. Ensure you capture the tattoo's position and curvature on her shoulder correctly.
And with that, you're all set to sketch Nami in all her glory! If you found this guide on how to draw Nami valuable, consider sharing the link with fellow artists and enthusiasts. Your support is the wind beneath the sails of SketchOk. If you'd like to further back our artistic journey and even suggest subjects for future guides, do drop a donation message on Buy me a coffee. Also, don't forget to stay updated with our latest tutorials by subscribing to our Facebook, Instagram, and Pinterest channels. Let's draw the world, one character at a time!