Setting Sail: Introduction to Tony Tony Chopper
The world of One Piece is vast, filled with unique characters that capture the hearts of fans worldwide. Among them stands the remarkable Tony Tony Chopper, affectionately known as the "Cotton Candy Lover" Chopper. This adorable reindeer, with the incredible power of the Hito Hito no Mi Devil Fruit, is more than meets the eye. As the doctor of the Straw Hat Pirates, his story and dream resonate with many. Ready to bring Chopper to life on paper? This guide on how to draw Tony Tony Chopper is all you need.
Getting the Details Right: Character's Appearance
Reindeer with unique blue nose.
Often seen in a toddler-sized human/reindeer hybrid form.
Donned in a pale red/pink top hat with a sideways medical cross.
Maroon shorts paired with a blue backpack carrying the same medical cross.
Distinct left antler, braced at the base with a metal plate.
Chopper's charm is undeniable. Characters like Nami, Robin, and even Foxy find his cuteness irresistible. When drawing him, consider adding other Straw Hat Pirates or related characters like Luffy and Shanks to give Chopper company!
Navigating the Canvas: About the Guide
Before we embark on this artistic journey, it's essential to understand the guide's layout. This tutorial comprises 13 vital steps to capture Chopper's essence:
Red Color:

Marks the current drawing step.

Grey Color:

Indicates the basic proportions sketch. Use light pencil strokes for this phase, making it easier to adjust and refine.

Black Color:

Displays the previously drawn lines to guide your progress.
Starting with the foundational sketch, we'll build up to the final drawing. Once satisfied, you may choose to ink your sketch. Ensure the ink dries thoroughly before erasing the underlying pencil marks to avoid smudging.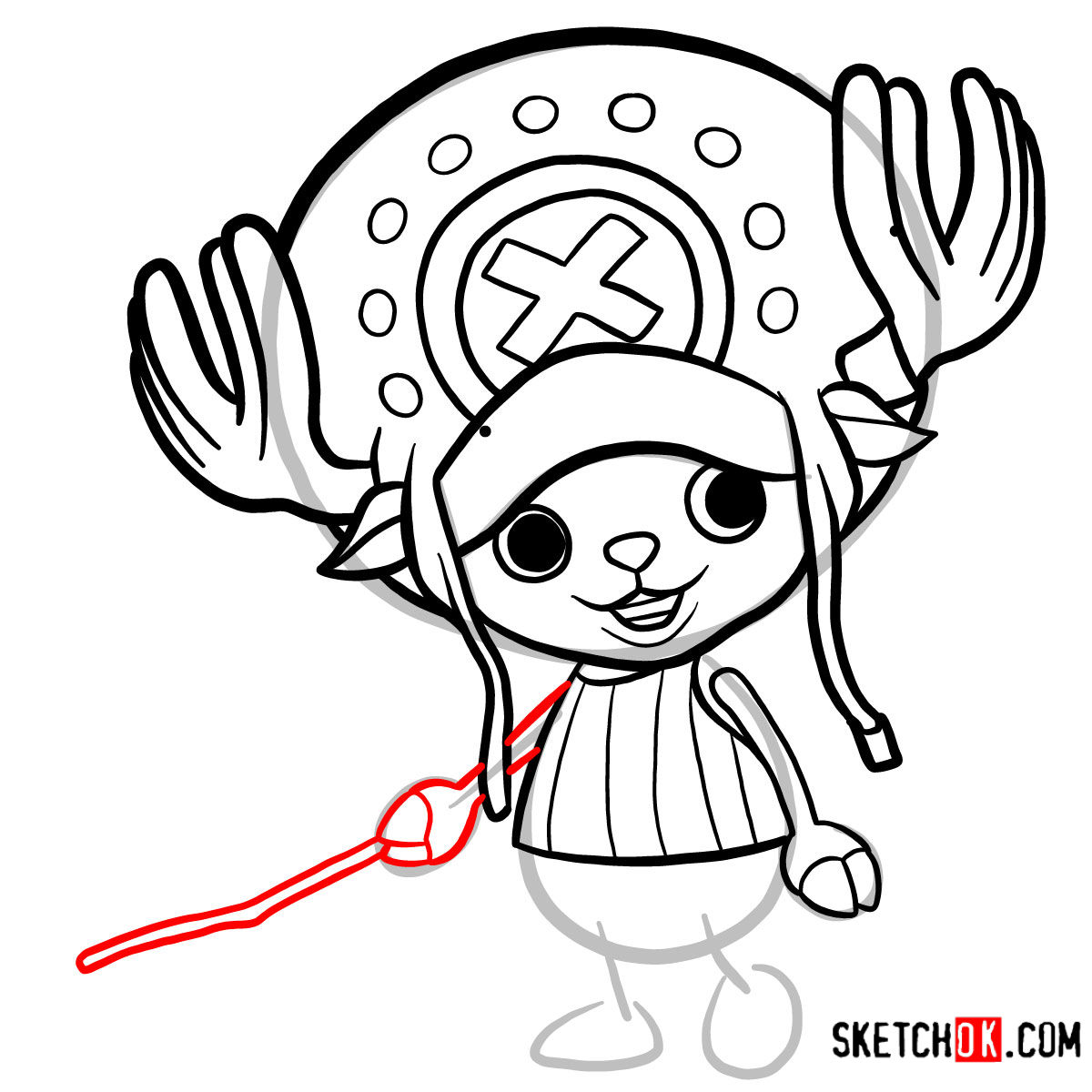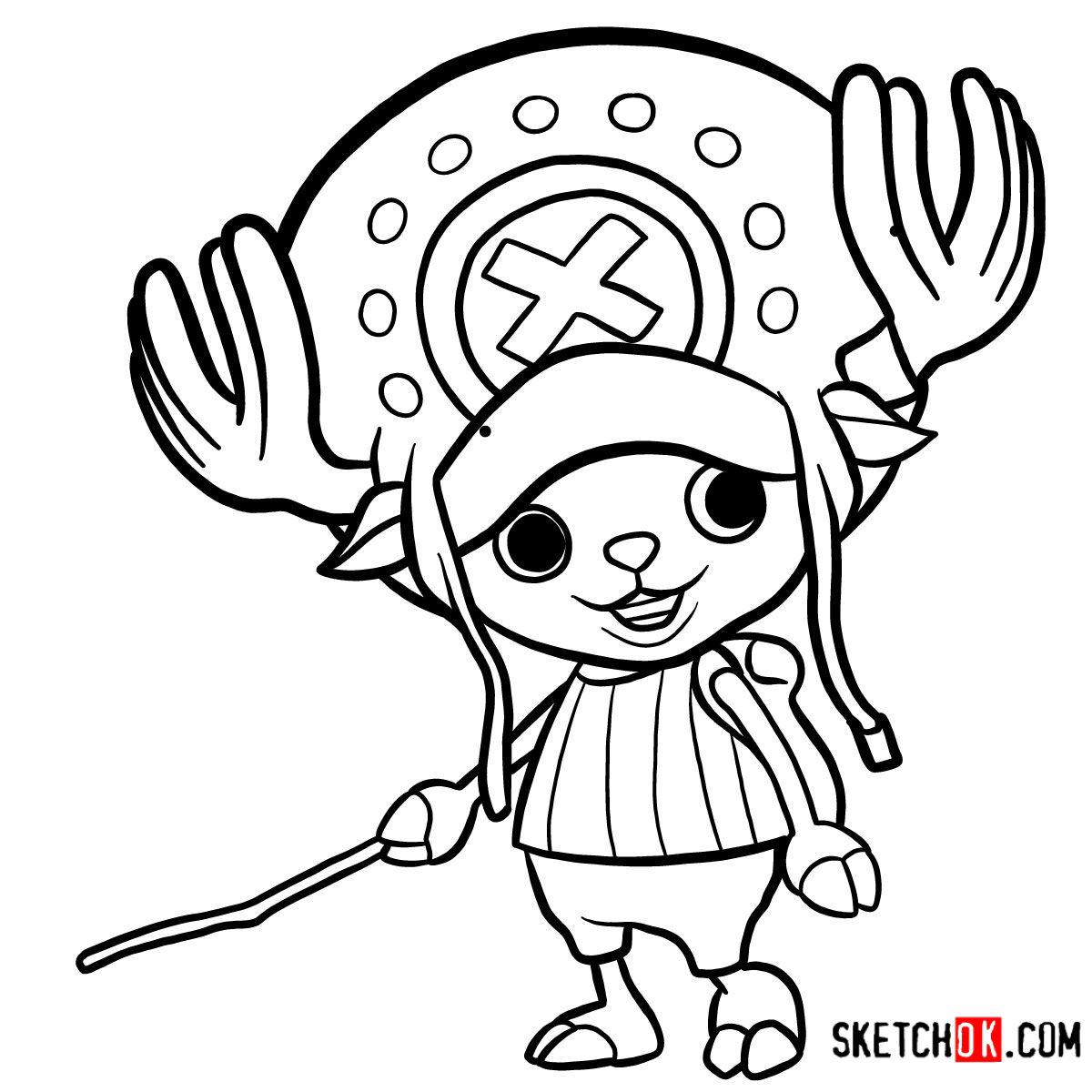 Thank you for joining this artistic journey. If you enjoyed learning how to draw Tony Tony Chopper and wish to support more tutorials, consider donating. Your generous donations not only fuel this passion but also prioritize your tutorial suggestions. Share your art and this guide with fellow fans using Facebook, Instagram, or Pinterest. Remember, every drawing starts with a single line, so keep practicing and exploring the world of art!