Hello and welcome to this drawing tutorial on how to draw Nezuko Kamado's face. In this guide, we will delve into the key elements of Nezuko's appearance and provide you with step-by-step instructions to bring her captivating features to life on paper.
Anatomy of Nezuko Kamado's Face
Nezuko, the deuteragonist of Demon Slayer: Kimetsu no Yaiba, possesses a distinct and memorable appearance. To successfully draw her face, focus on the following key points:
1. Mesmerizing Eyes
Nezuko's eyes are a captivating aspect of her face. Pay attention to their slanted shape, and long eyelashes. The lighter color around the rims adds depth and intensity. These subtle details are essential in portraying her mesmerizing gaze.
2. Striking Hairstyle
Nezuko's long, wavy hair is a prominent feature. The large, straight ridges and the side-swept style are defining characteristics that bring her hairstyle to life.
When considering the composition of your artwork, you can incorporate other characters from the Demon Slayer universe. For instance, Tanjiro Kamado, Nezuko's older brother, can be added to create a compelling dynamic between the siblings. You can also consider including other members of the Demon Slayer Corps, such as Zenitsu Agatsuma or Inosuke Hashibira, to enhance the overall composition.
The Drawing Guide
Within this drawing guide, we will follow a systematic approach to capture the essence of Nezuko Kamado's face. To assist you in navigating through the process, we have implemented a color scheme to guide your progress:
Red:

The red color indicates the current step that requires your attention and focus. Pay close attention to this step as you proceed.

Black:

The black color represents the lines you have previously drawn. Keep track of these lines as they form the foundation for the subsequent steps.

Grey:

The grey color signifies the basic sketch. This initial stage sets the groundwork for the detailed drawing process.
Throughout the guide, you will encounter a total of 22 steps, with the first 3 steps dedicated to establishing the basic sketch. By adhering to the color guidelines, you will effectively track your progress and ensure a cohesive and accurate portrayal of Nezuko Kamado's face.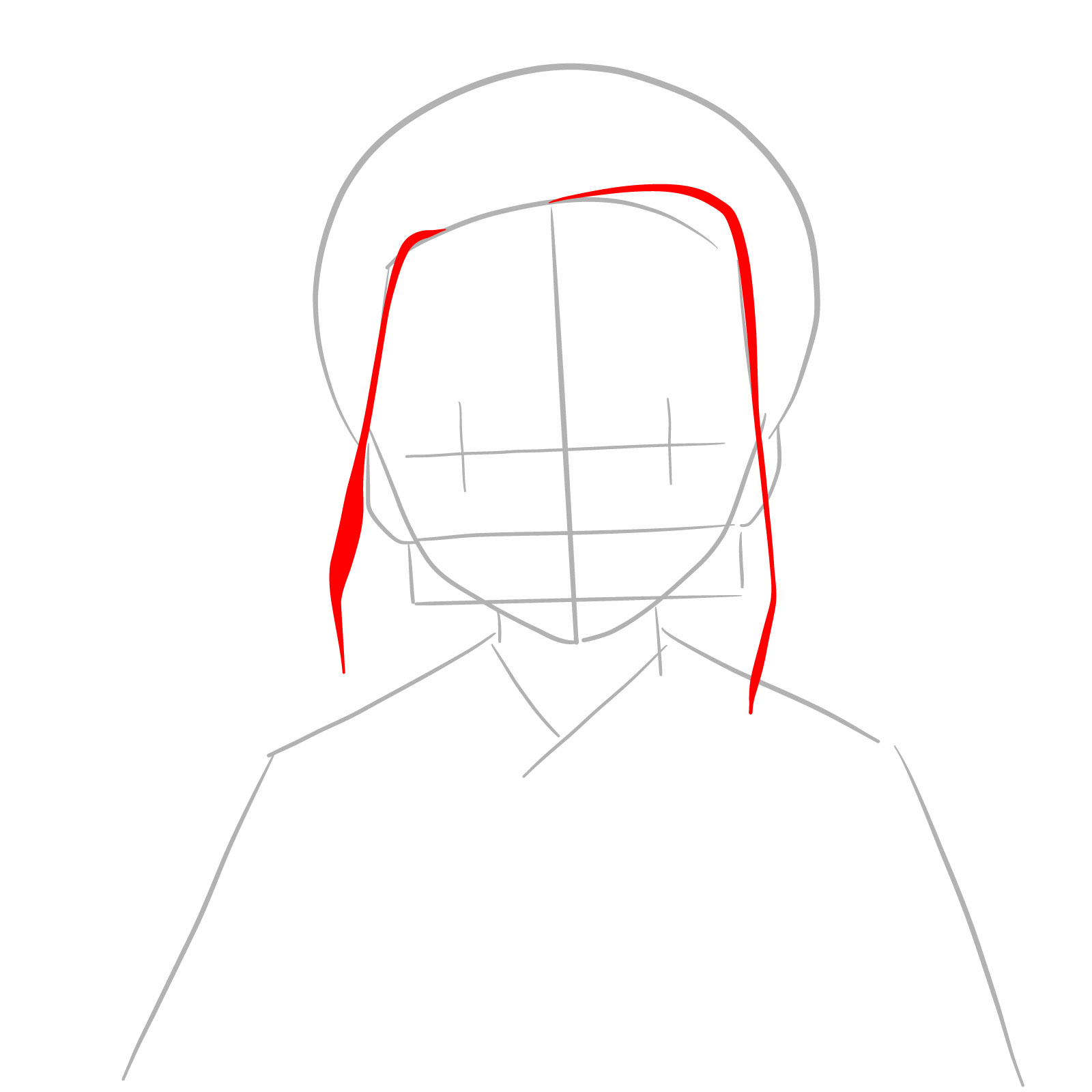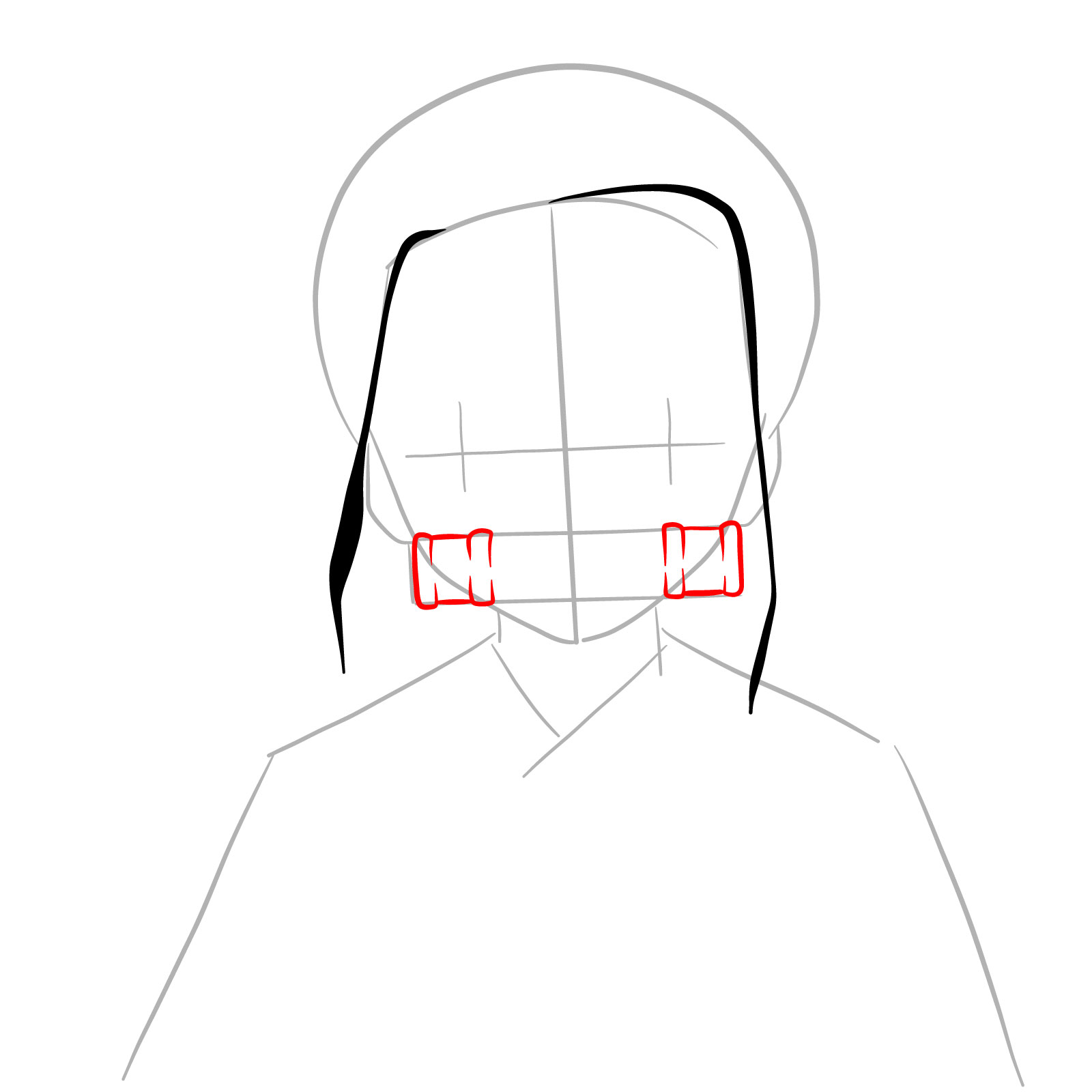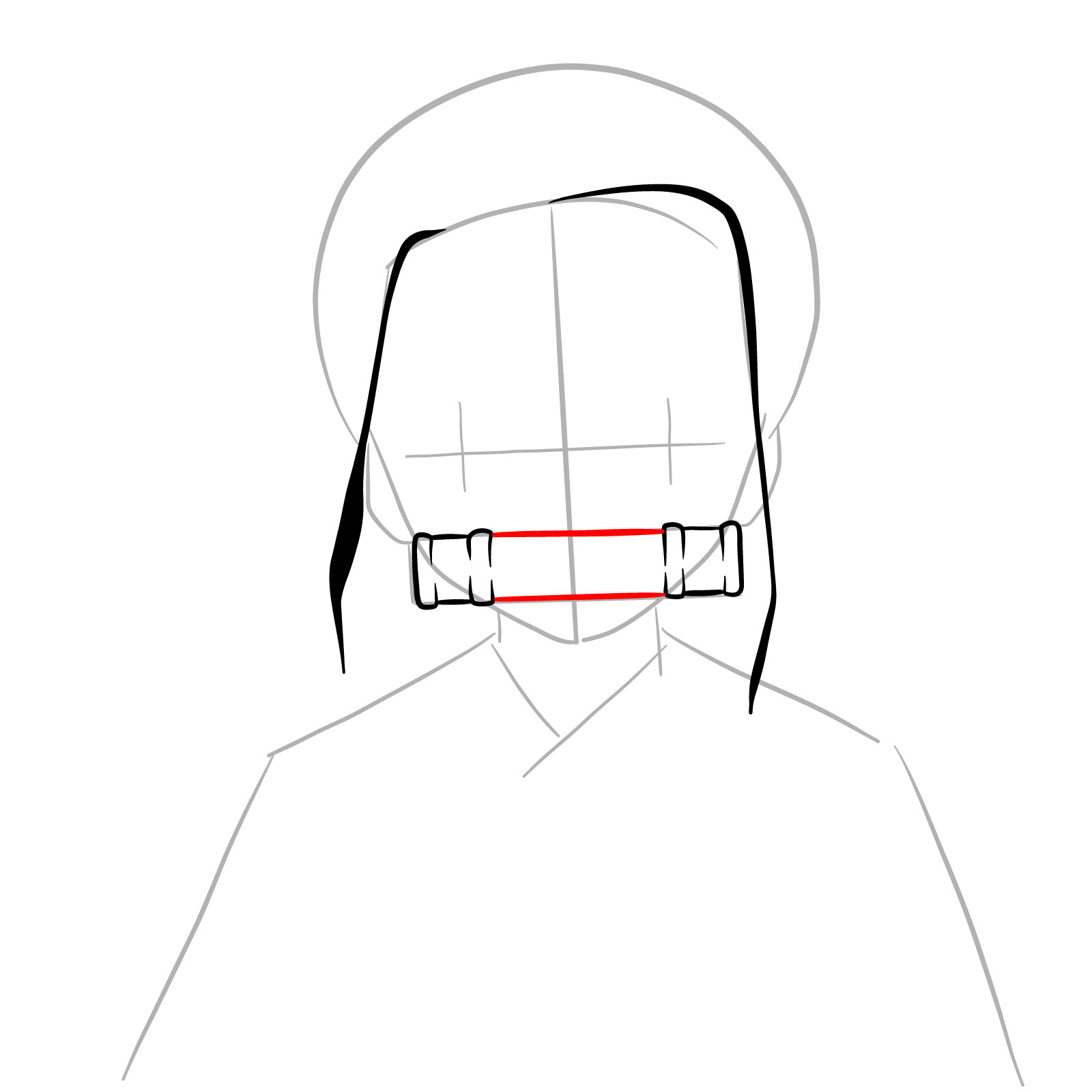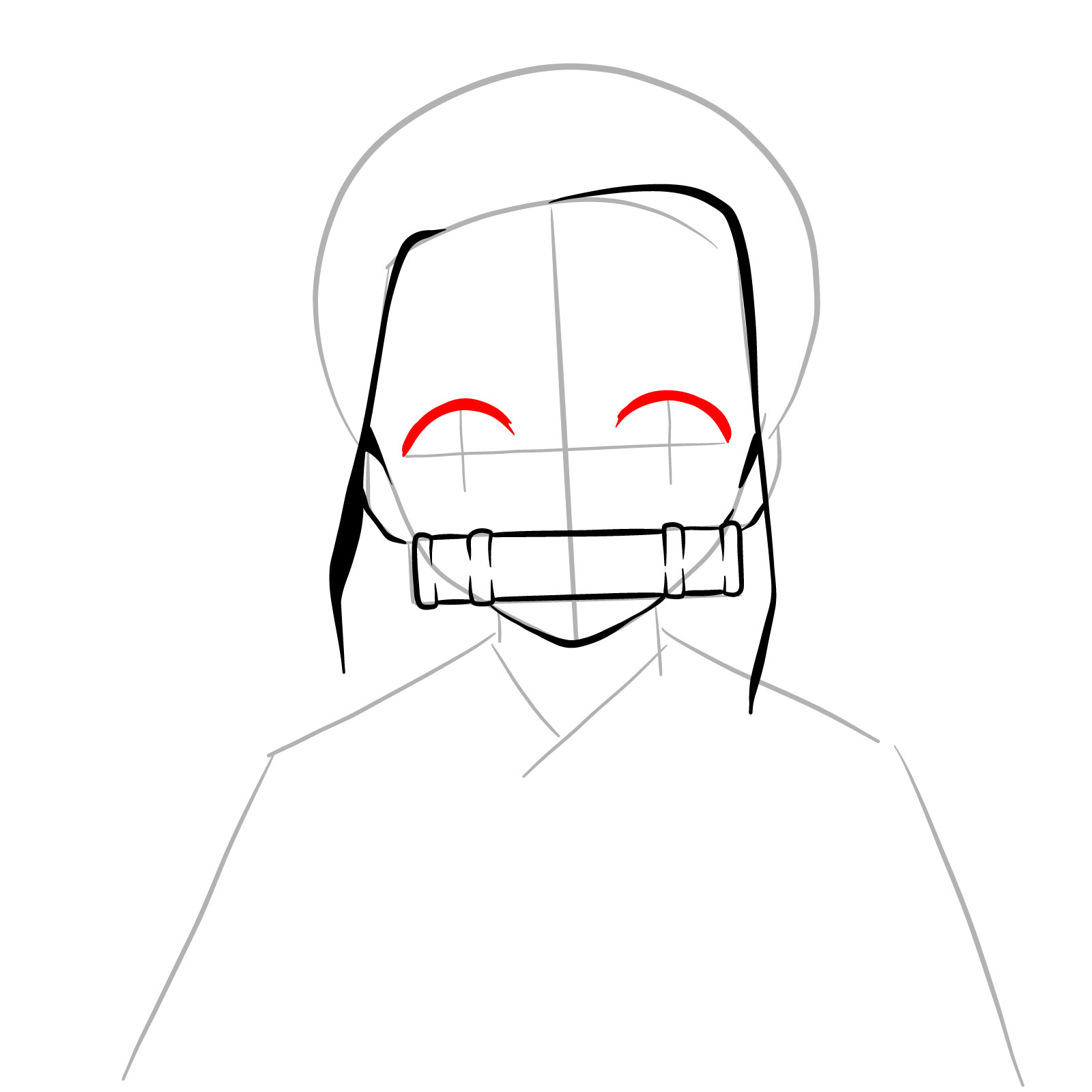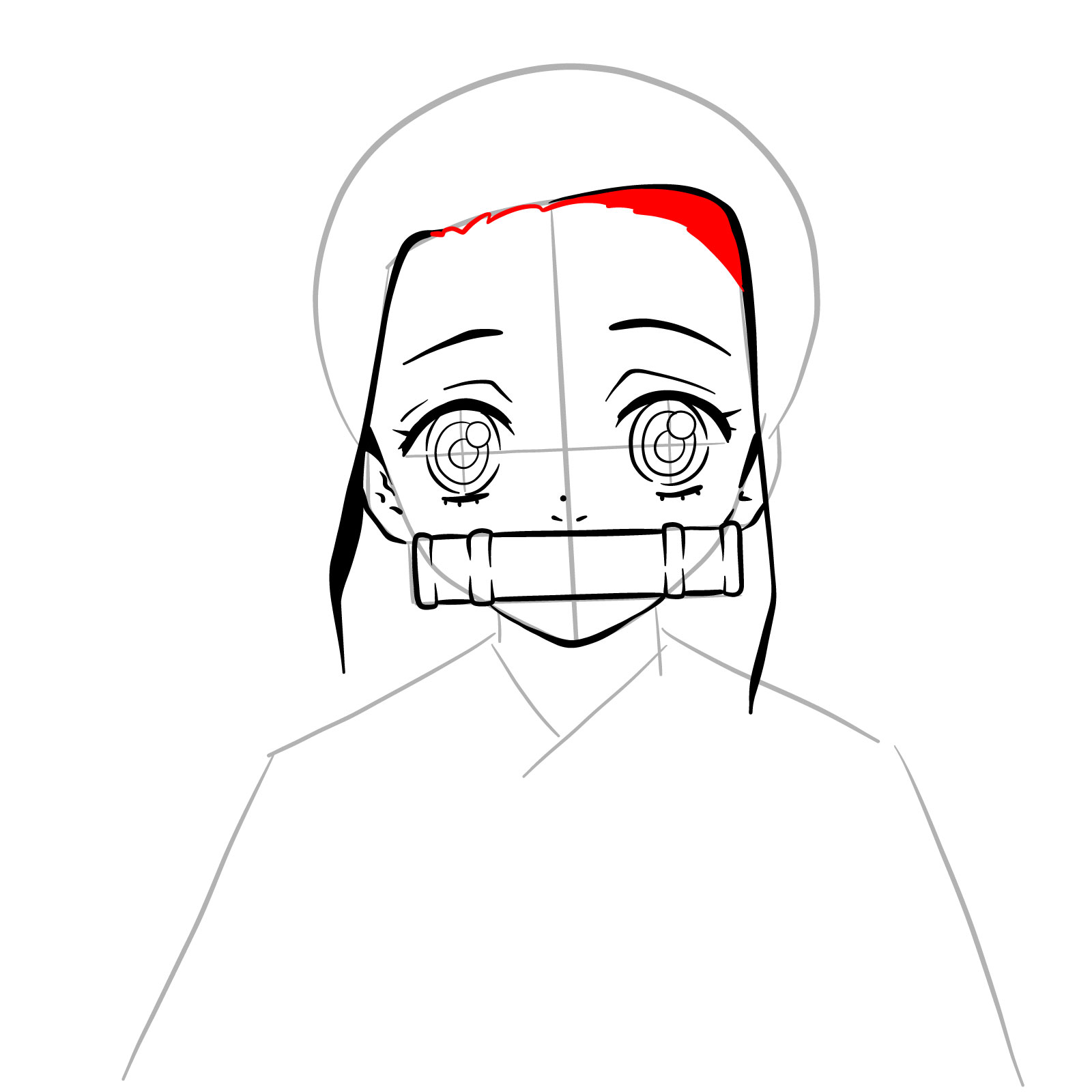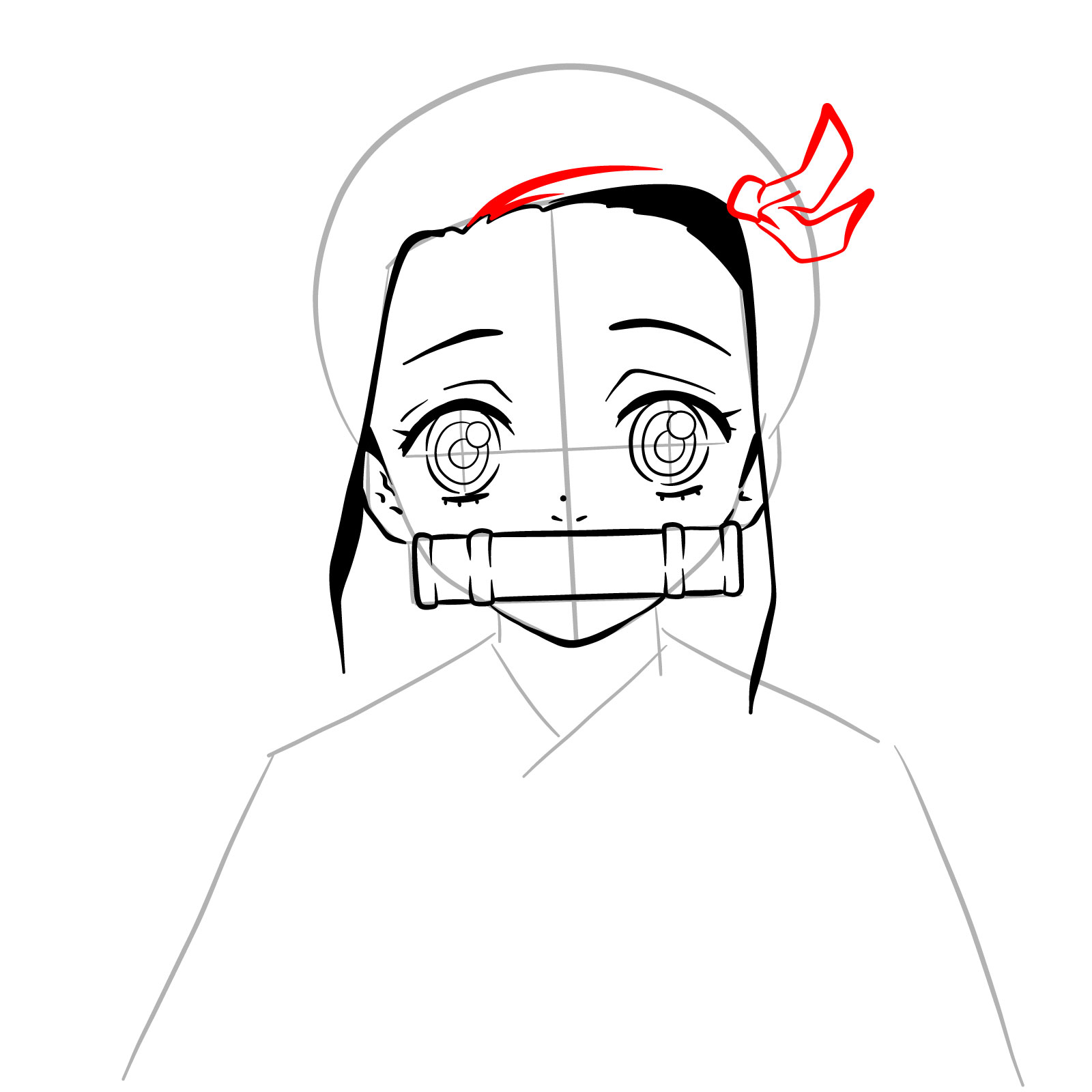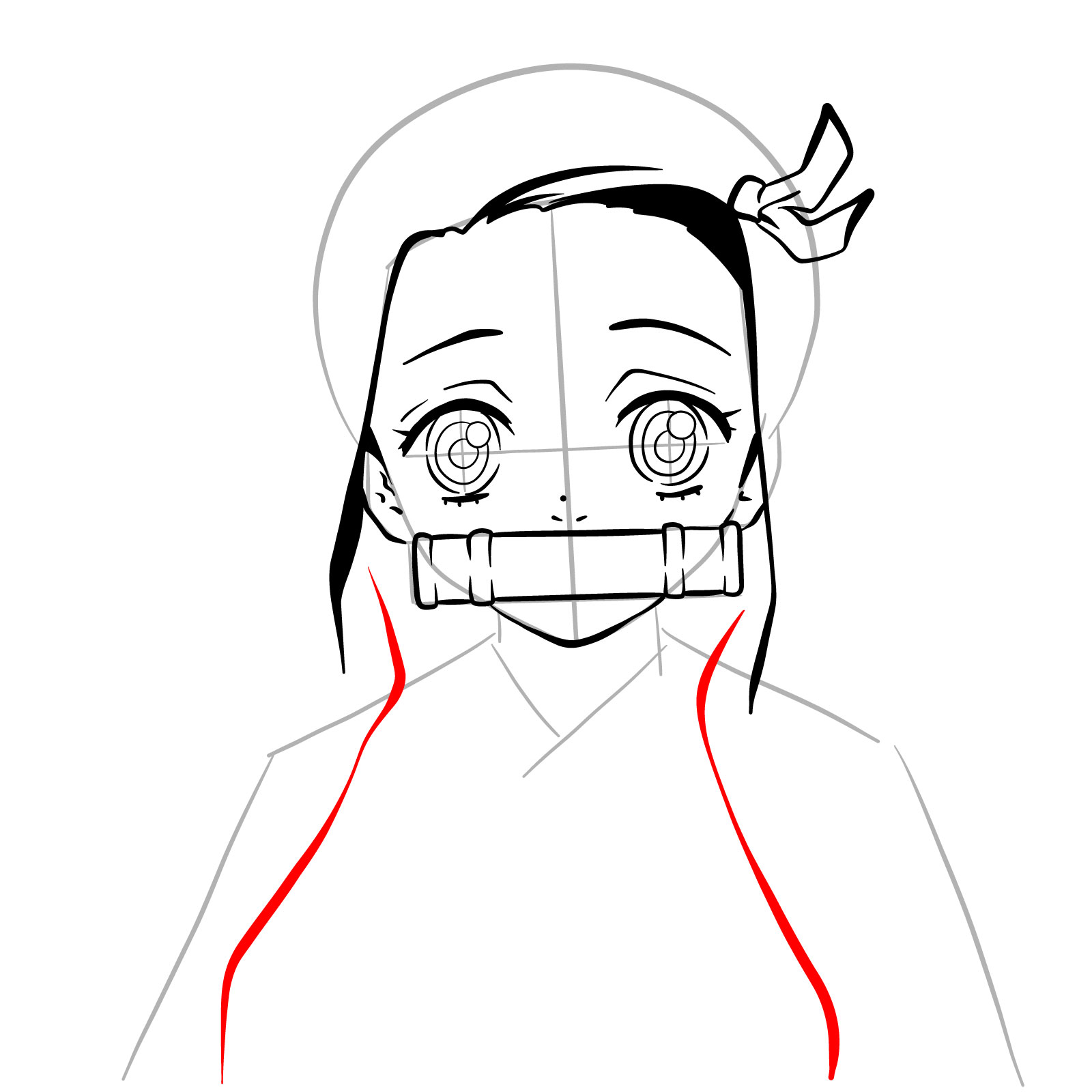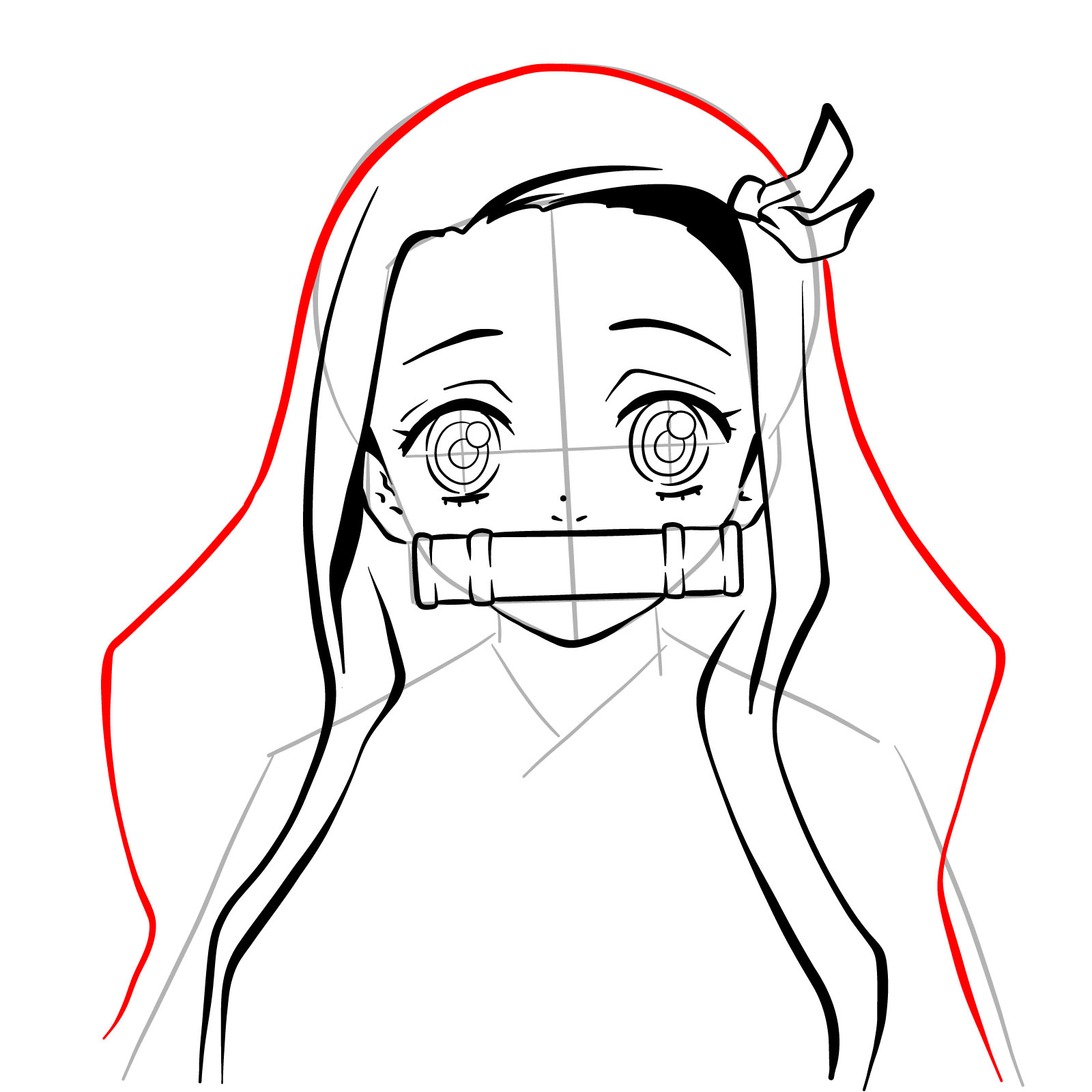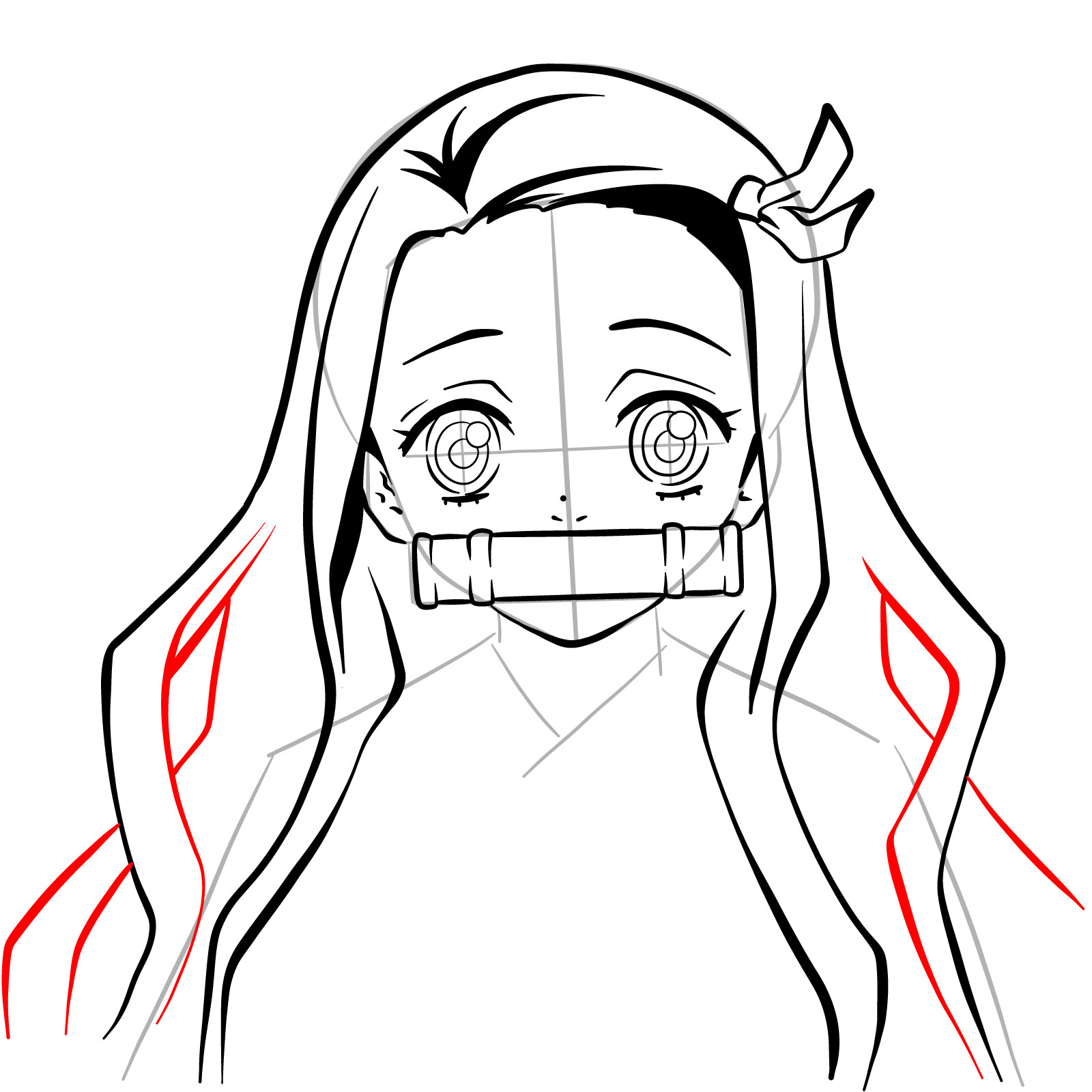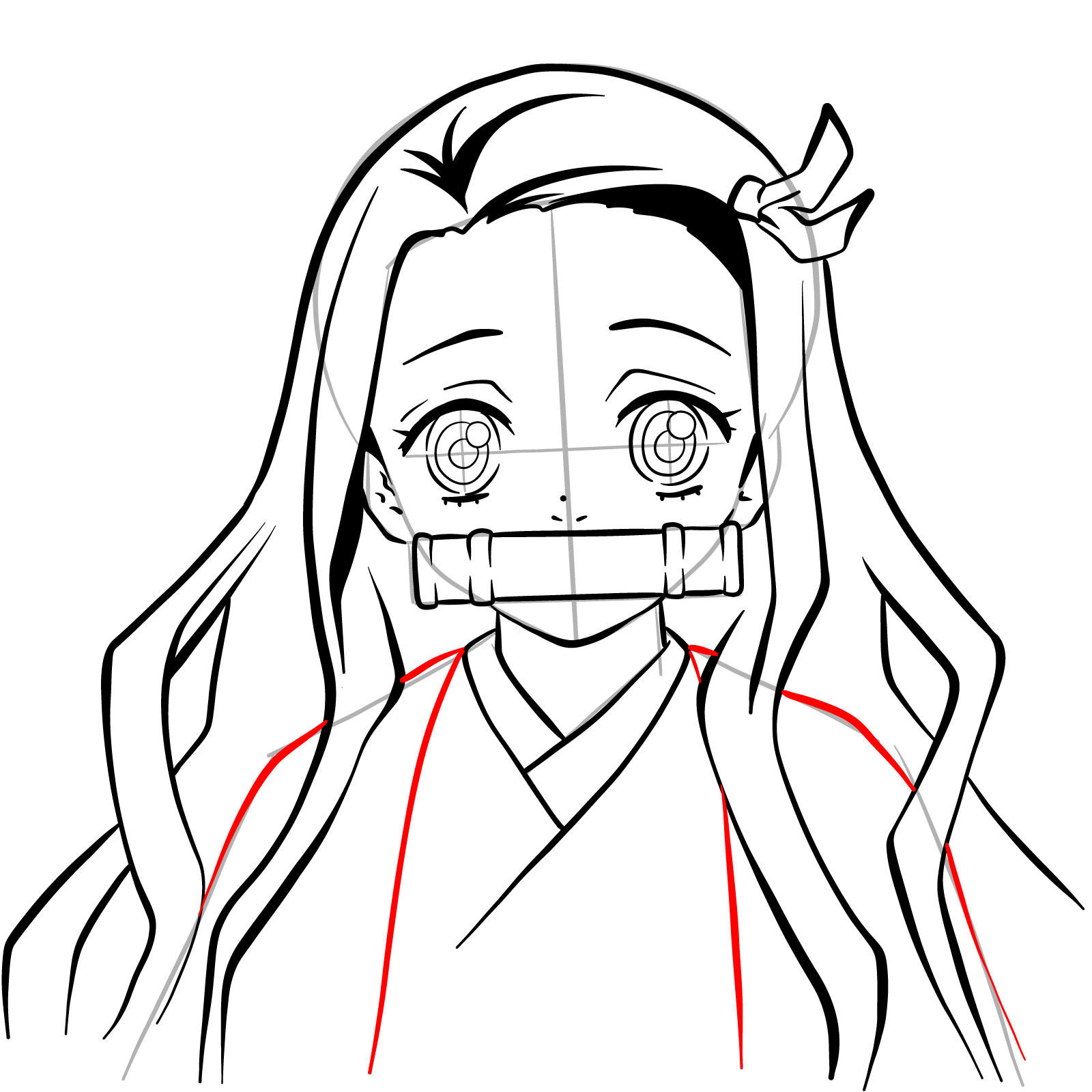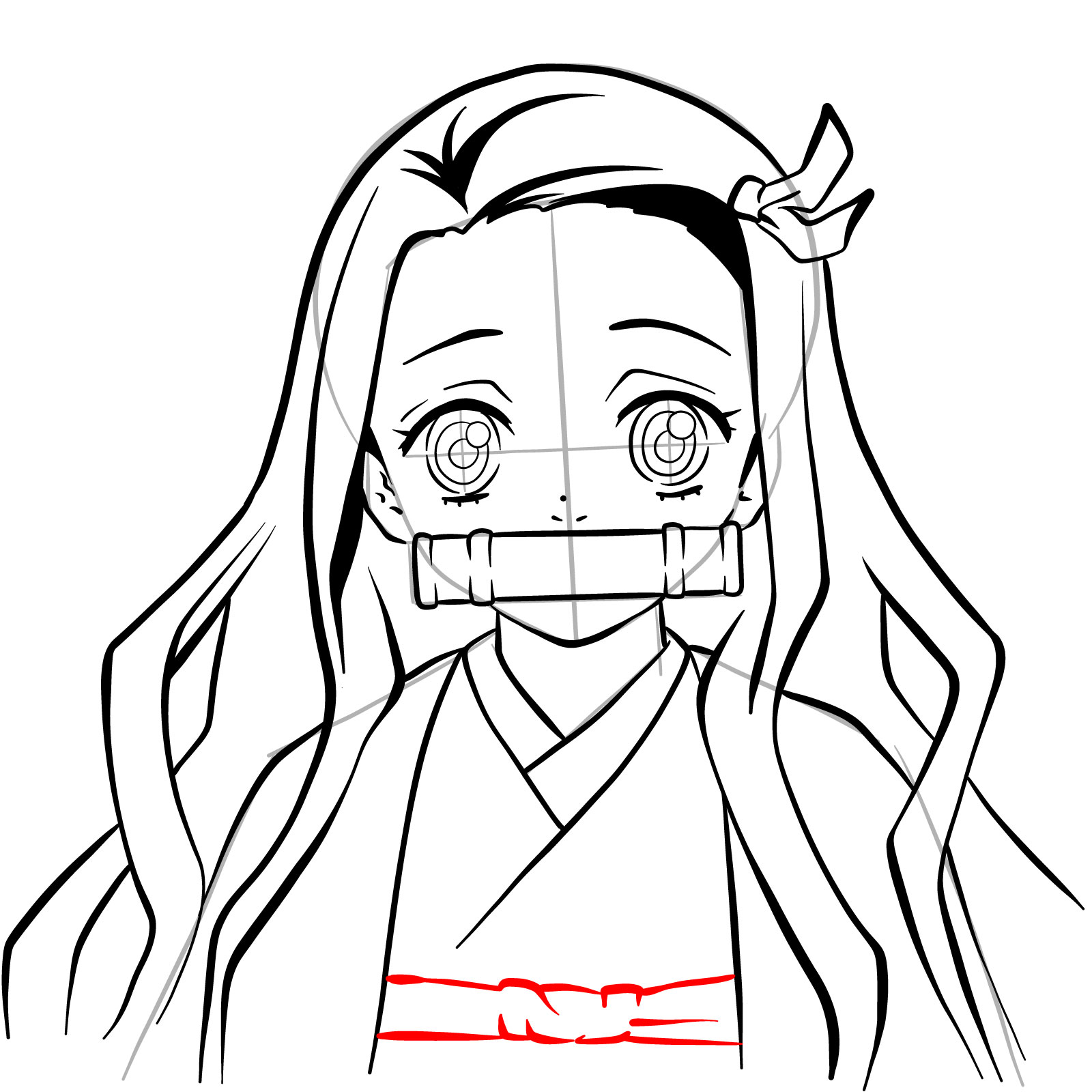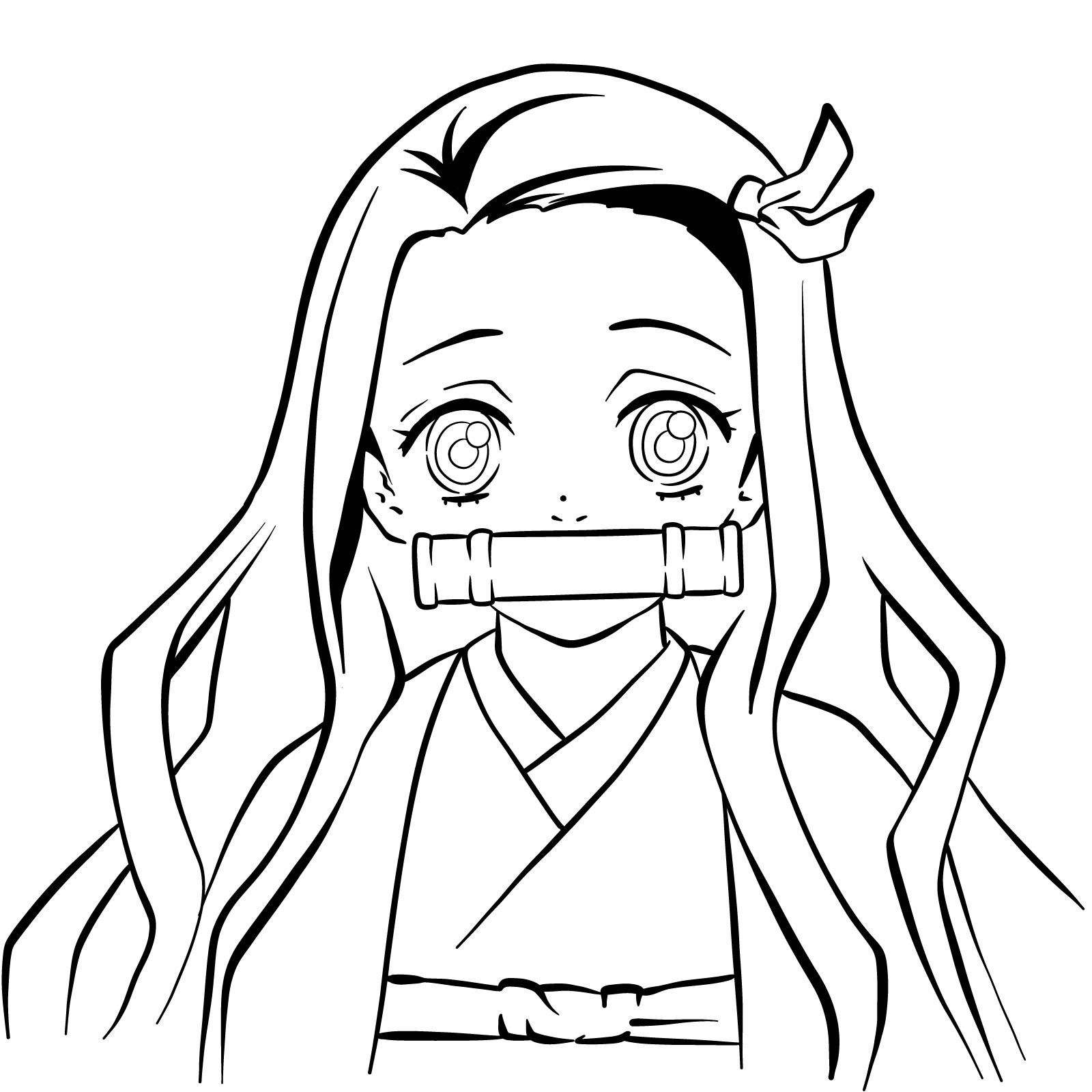 Support and Connect
I hope this guide has provided you with valuable insights and techniques to draw Nezuko Kamado's face with confidence and precision. If you found this guide helpful and would like to show your appreciation, consider supporting me by donating through the link below:
Stay connected with Sketchok for more drawing tutorials and updates. Follow me on social media for the latest artwork and additional resources:
Thank you for joining me on this artistic journey. Keep drawing, exploring, and sharing your incredible creations!