Greetings, art enthusiasts! If you've ever been captivated by the thrilling world of Demon Slayer: Kimetsu no Yaiba, you'll no doubt recognize the name Inosuke Hashibira. This unpredictable Demon Slayer has intrigued many with his raw energy, endearing eccentricities, and unexpected femininity. In this guide, we'll take you through a 25-step process to draw Inosuke's face, illuminating the technical challenges and artistic pleasures that his unique character design presents.
Wild at Heart, Beautiful in Face: Understanding Inosuke Hashibira's Distinctive Look
Inosuke Hashibira is a study in contrasts: ruggedly masculine in physique but stunningly feminine in countenance. His face, with its large, wide eyes framed by thick eyelashes, thin eyebrows, and small, well-mannered mouth, has a delicate beauty that stands in stark contrast to his muscular body.
Inosuke's hair, thick and black, fades into blue at the tips, forming a wild, unruly fringe. It's a detail that hints at his wild nature and underlines the challenge that lies ahead. Translating these contrasting elements into a cohesive drawing isn't easy, but it's part of what makes drawing Inosuke such an interesting challenge for artists.
Note: We also have tutorials on Inosuke's full body and his Boar Mask.
Riding the Wild Boar: Navigating the Drawing Guide
With our guide, you'll undertake a step-by-step journey to drawing Inosuke's face. Our series of images employ a color-coding system to make your task easier:
Red Color:

Directs you to the current drawing step.

Black Color:

Represents the lines you've previously drawn.

Grey Color:

Depicts the basic sketch, serving as your guide throughout the process.
The tutorial consists of 25 steps, beginning with three steps dedicated to sketching out basic proportions. And while Inosuke is our primary focus, why not consider adding his companions, Tanjiro Kamado, Nezuko Kamado, or Zenitsu Agatsuma to your drawing? Capturing their relationships can add depth and context to your artwork.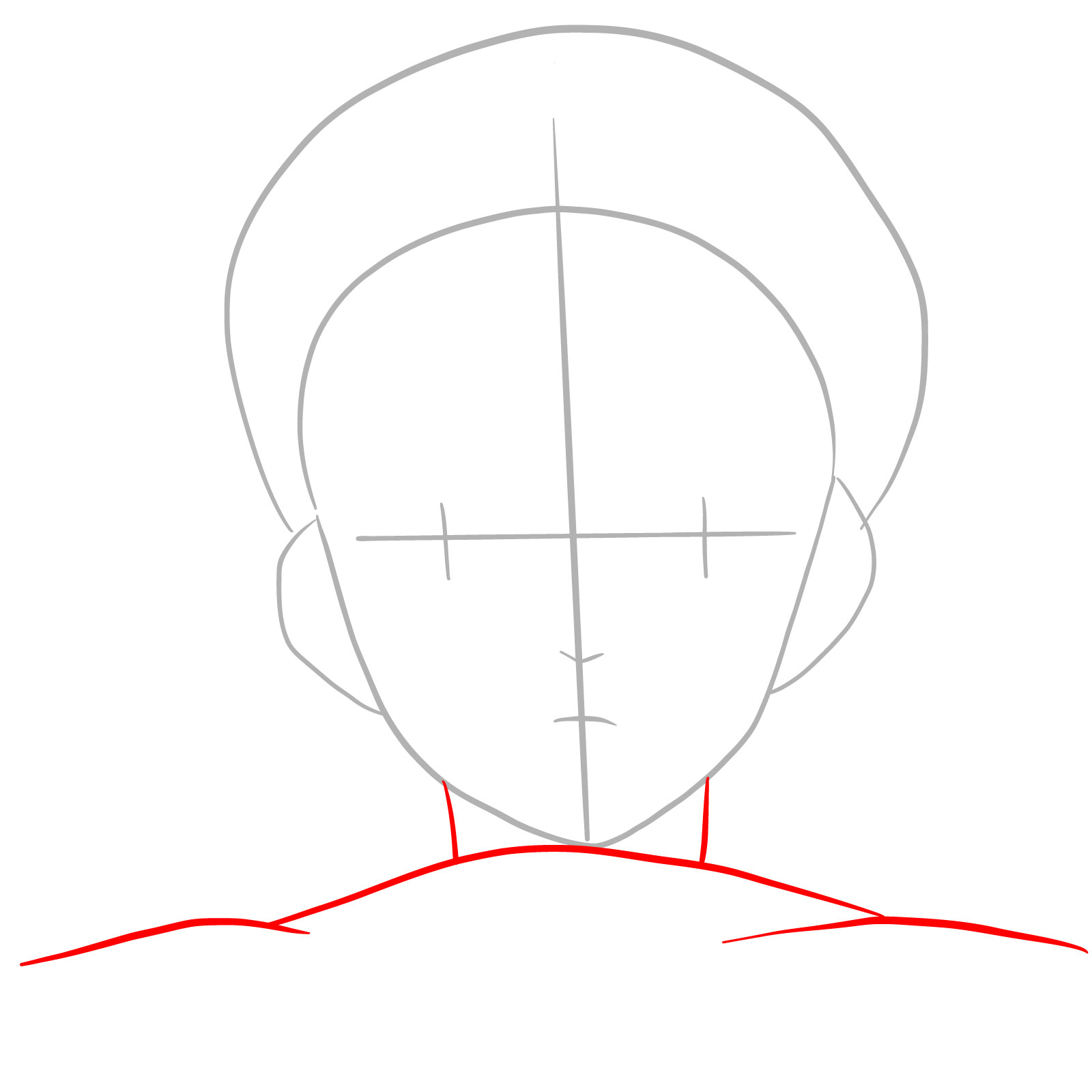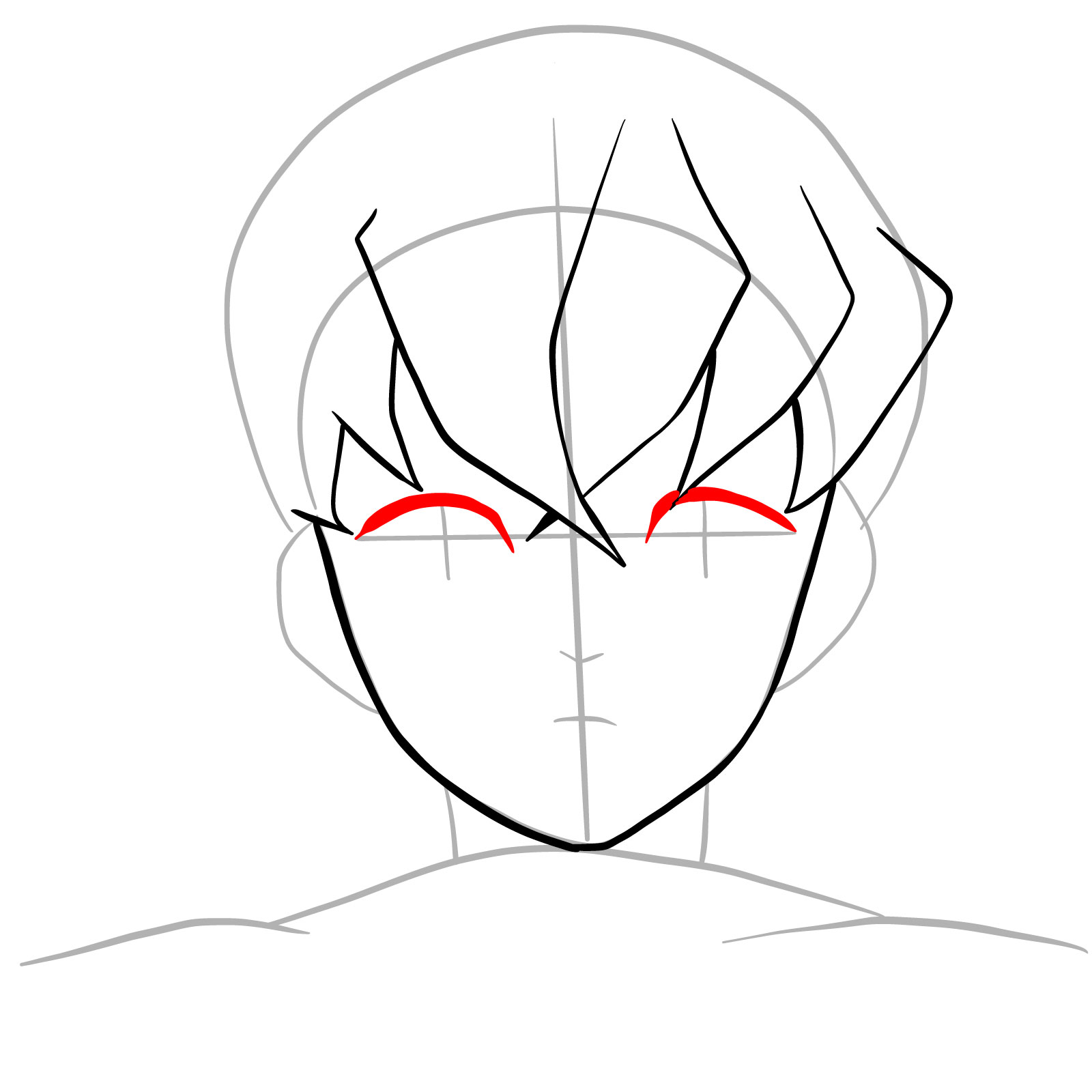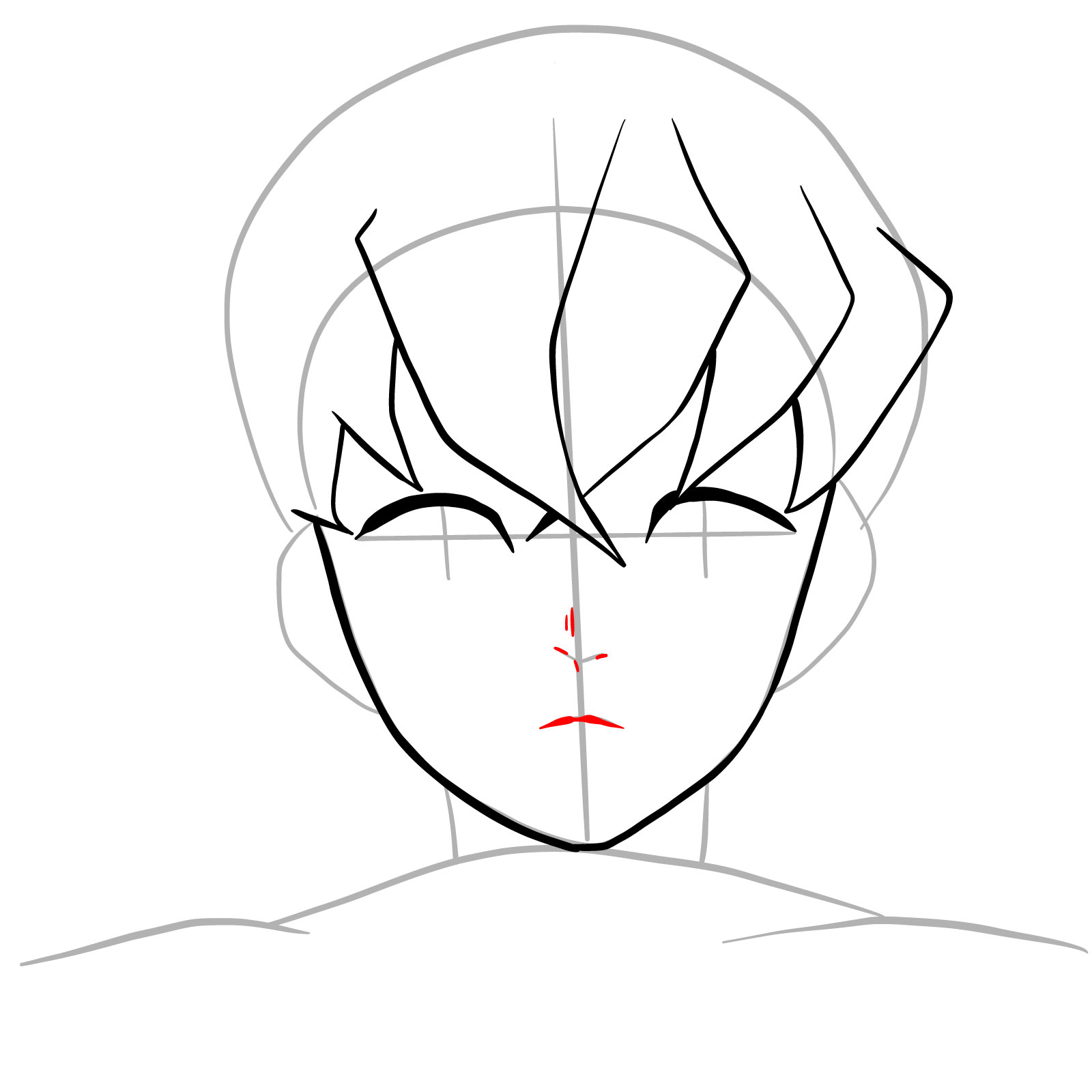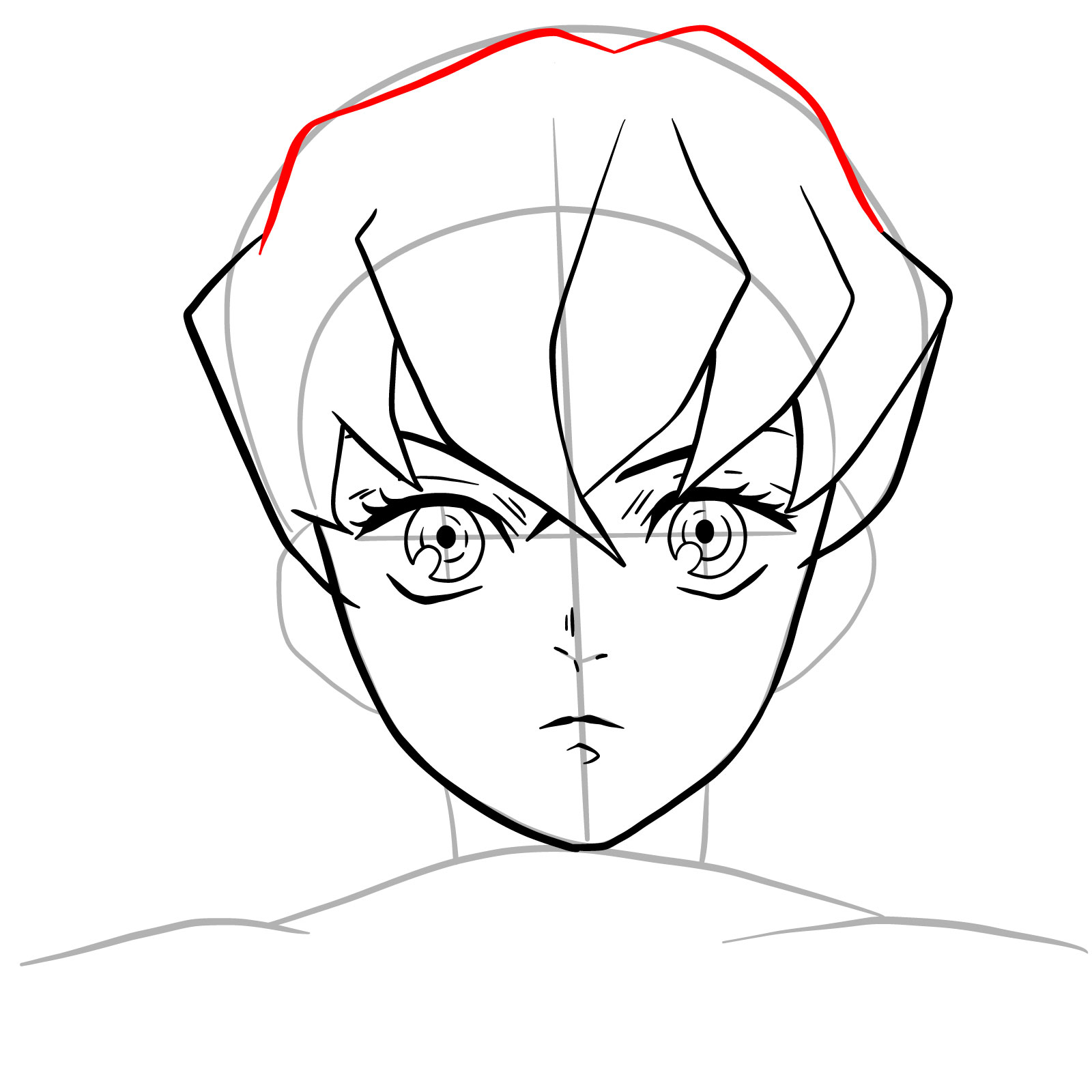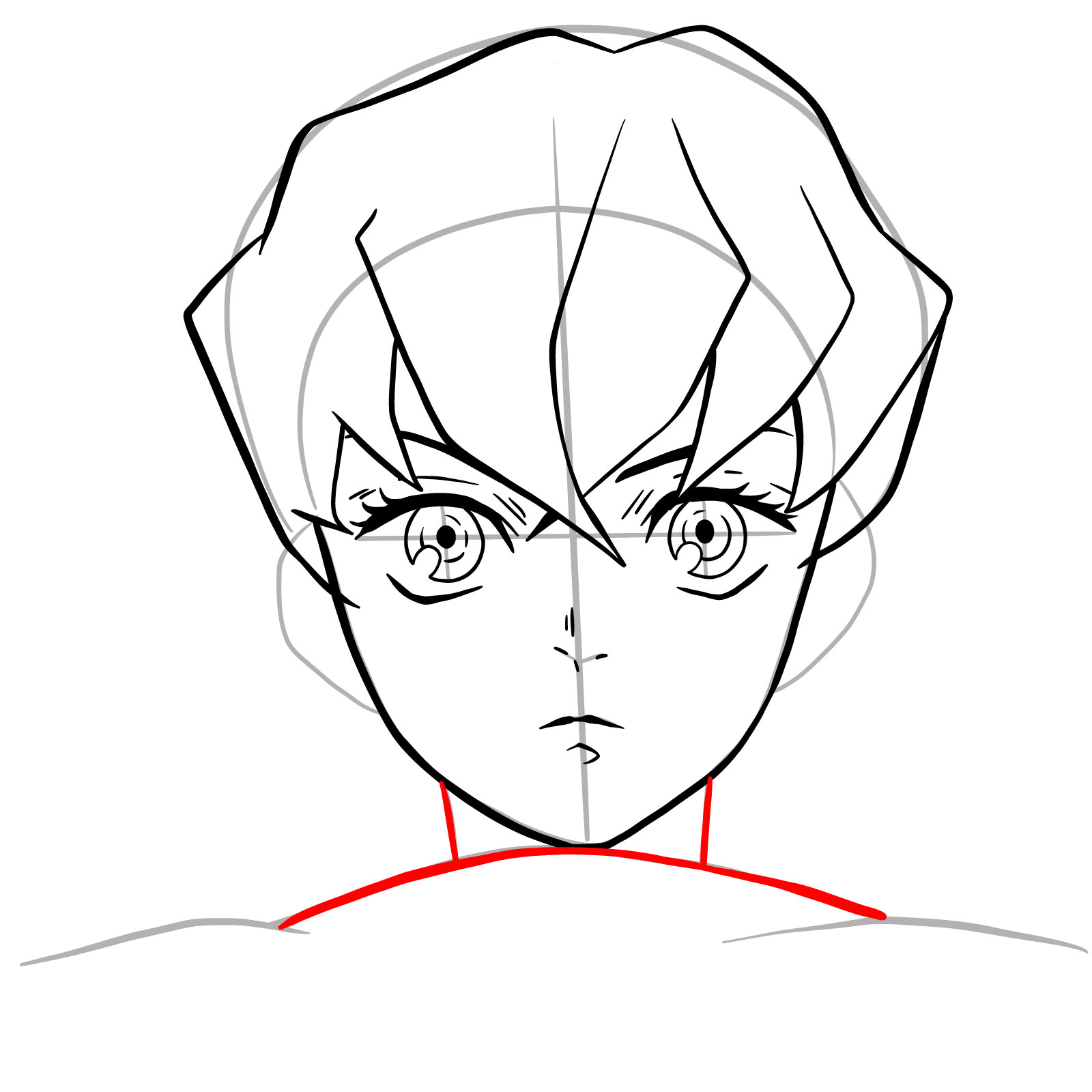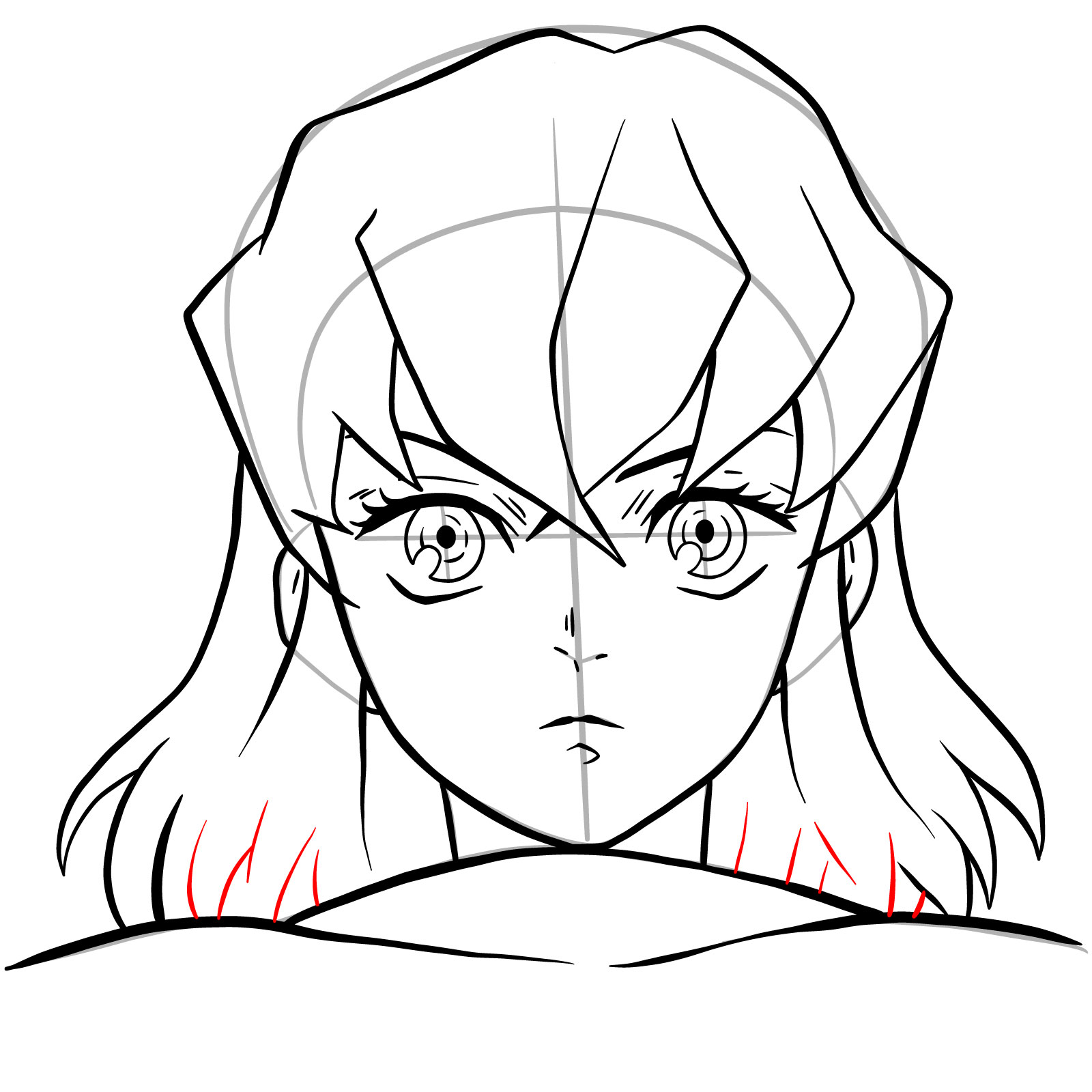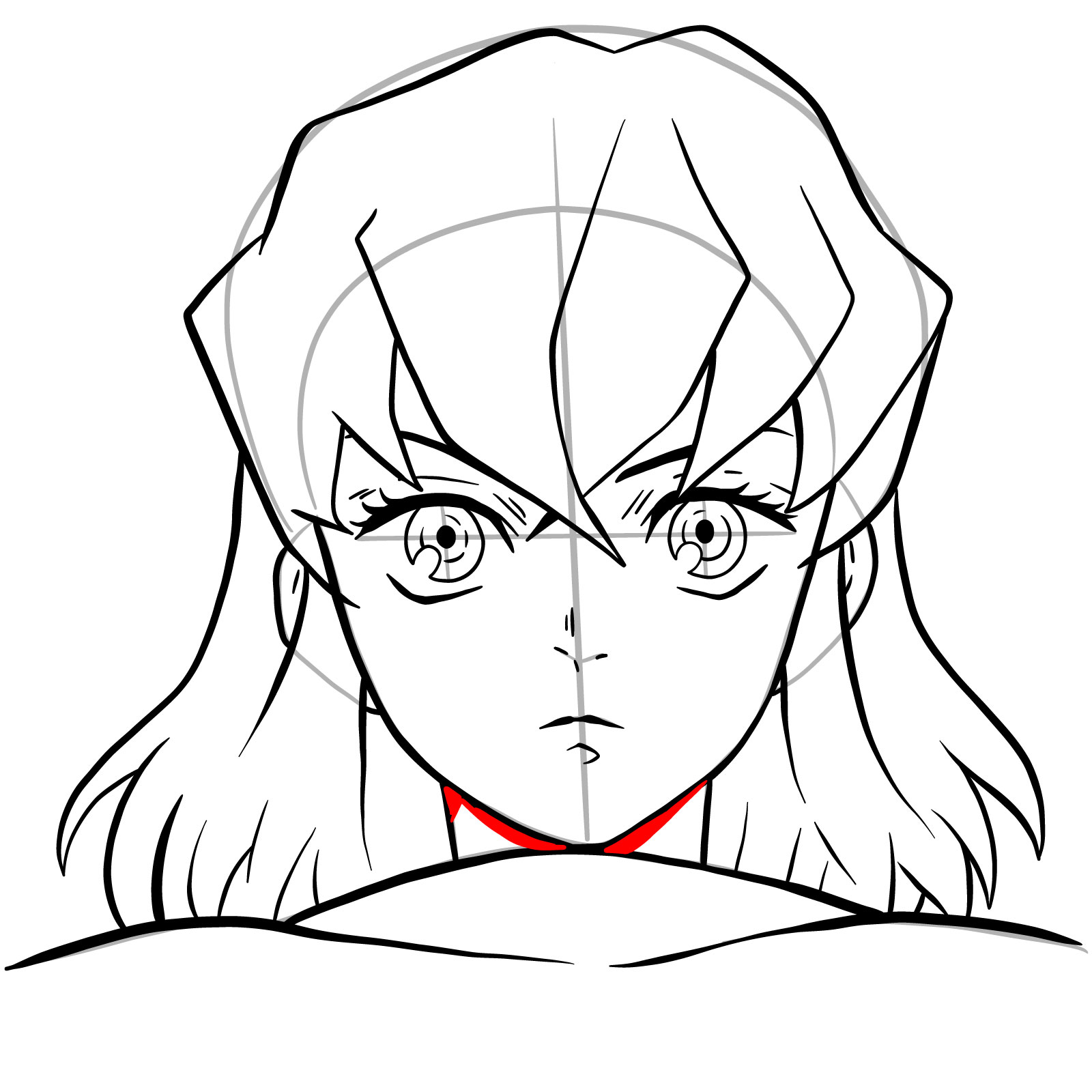 Return from the Wild: Wrapping Up Our Artistic Journey
As our adventure in drawing Inosuke Hashibira's face concludes, I hope you're feeling a sense of accomplishment and eagerness to continue your artistic journey. The skills you've learned today are only the beginning!
Your support plays a vital role in keeping the SketchOk project alive. If you find these guides valuable, please consider buying me a coffee to help fund the creation of future tutorials. Every cup of coffee is a vote of confidence in our work and a step towards more art tutorials!
Don't forget to share your creation with our community and inspire others on their journey. You can share your work, or any questions and comments you might have, on our Facebook, Instagram, and Pinterest platforms. Keep practicing, keep creating, and most importantly, keep having fun. Until our next artistic adventure, happy drawing!