Step-by-step drawing guide of the face of Tanjiro Kamado
Are you a fan of the hit anime series "Demon Slayer: Kimetsu no Yaiba"? If so, then you'll definitely want to learn how to draw Tanjiro's face. In this tutorial, we'll show you how to create his iconic features using simple shapes and lines. So grab your pencils and paper, and let's get started!
The process is devided to a few parts:
Draw a basic outline of the face
Add the features – eyes, nose, mouth, ears
Shade in the hair and add details
Finish up by adding any final touches (such as coloring) you want
Tanjiro is a young boy who lost his family to a demon. He was then taken in by his sister-in-law and her son. He is a kind boy who loves his new family and wants to do anything to protect them. He is also a skilled swordsman. When drawing the face of Tanjiro, start by sketching his basic shape. He is a fairly simple character to draw. His head is oval-shaped. His eyes are big and wide open. His mouth is small and downturned.
Start by sketching his chin and hair inner outline
Next, add the details to his face. His eyes should be simple, with rectangular highlights and stain-like pupils. Sketch the eyelashes and eyebrows. His mouth should be thin and downturned. Don't forget to add some lines to his chin and to around the eyes area.
Now it's time to draw Tanjiro's haircut. His hair should be spiky and not too short.
Then add ears and the accessoires.
Finally, add shadows to his hair and draw the visible parts of the costume.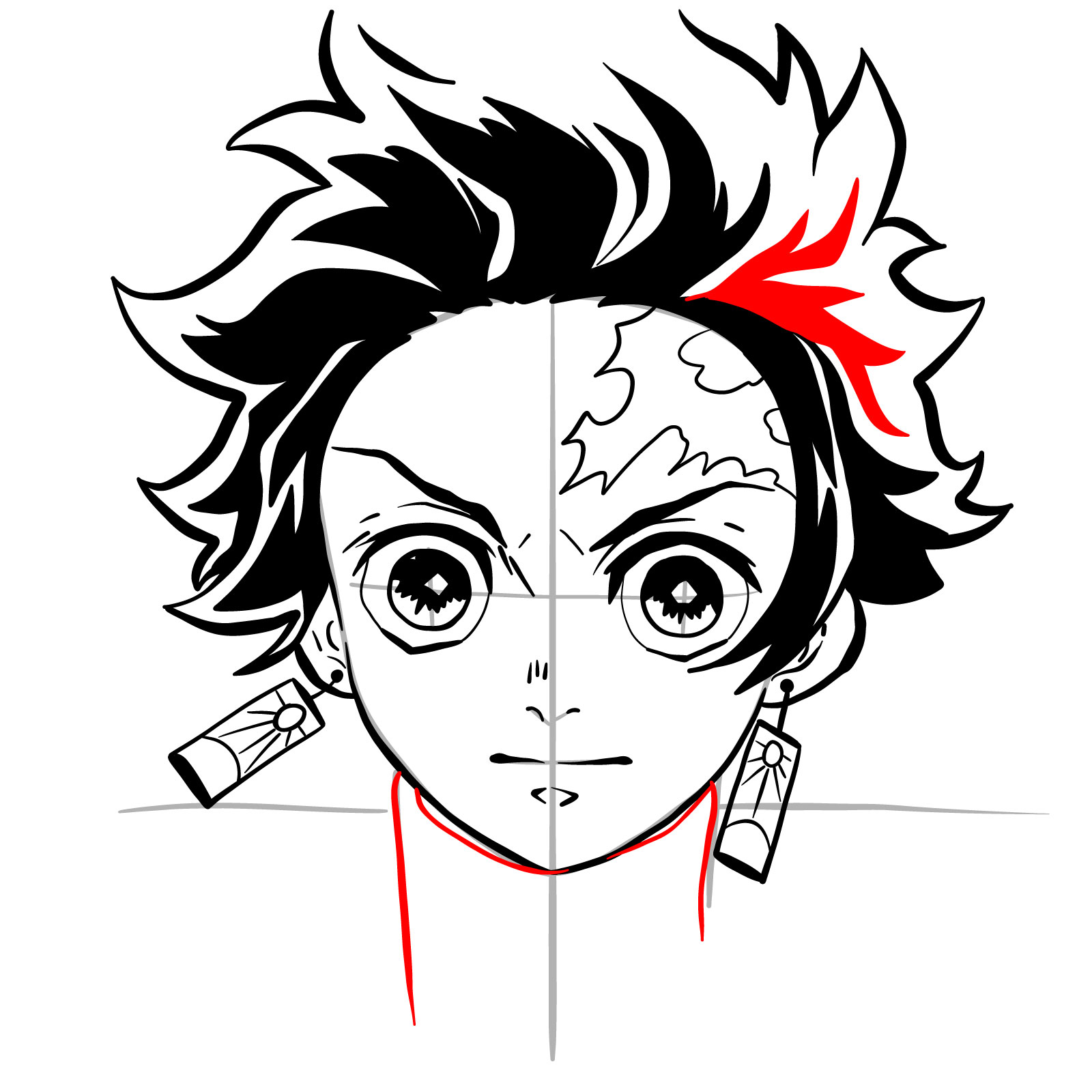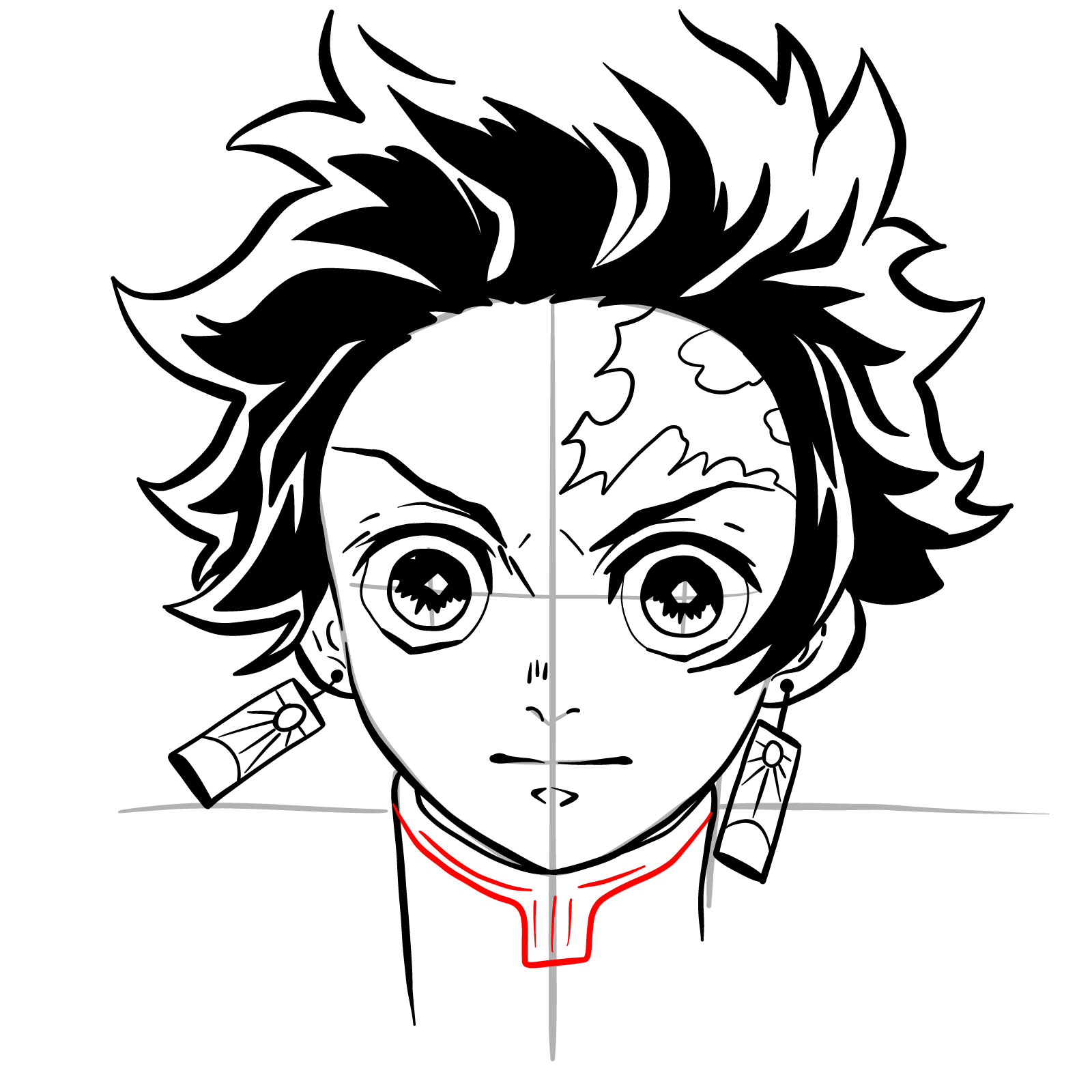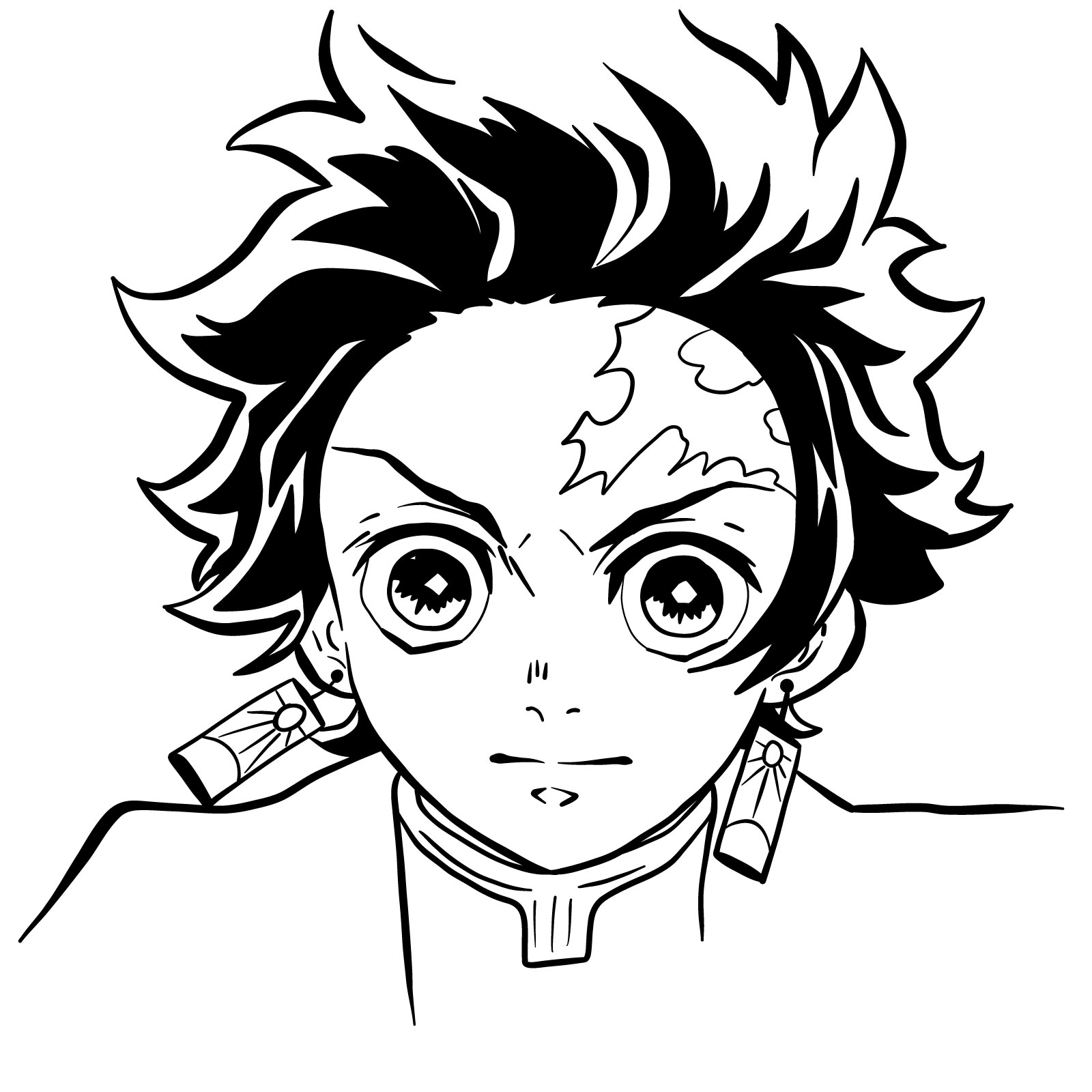 The more you practice, the better your anime drawings will be. Tanjiro's face might have been a challenge, but it's important to push yourself and try new things. Keep practicing and soon you'll be able to draw any character from Demon Slayer flawlessly. Who is your favourite character? Let us know in the comments below!