Hello, fellow artists and anime enthusiasts! Today, we're going to learn how to draw Muichiro Tokito, a major supporting character from the popular anime series, Demon Slayer: Kimetsu no Yaiba. This tutorial will guide you through the process, step by step, to bring this character to life on your canvas.
Character's Appearance and Challenges
Muichiro Tokito is a young boy of short stature with a lean muscular build. He has long, straight hair of a black color that fades to pale turquoise as it approaches his waist. His large, empty-looking pale turquoise eyes are a signature trait shared with his twin brother, Yuichiro Tokito. Muichiro's attire, a dark, slightly turquoise-tinted version of the Demon Slayer uniform, gives him a unique and recognizable look.
Drawing Muichiro can be a challenge due to his intricate hairstyle and the detailed Demon Slayer uniform. However, with patience and practice, you'll be able to capture his likeness accurately.
About the Guide
This guide is designed to make the process of drawing Muichiro Tokito as easy as possible. It consists of 26 steps, with the first 3 steps focusing on creating the basic sketch. The guide uses a color-coding system to help you understand each step better.
Red Color:

represents the current step you should be focusing on,

Black Color:

showcases the lines you have previously drawn,

Grey Color:

shows the basic sketch.
Once you master drawing Muichiro, you might want to try your hand at drawing other characters from Demon Slayer, such as Gyomei Himejima, or the protagonist, Tanjiro, who will add a story to the drawing.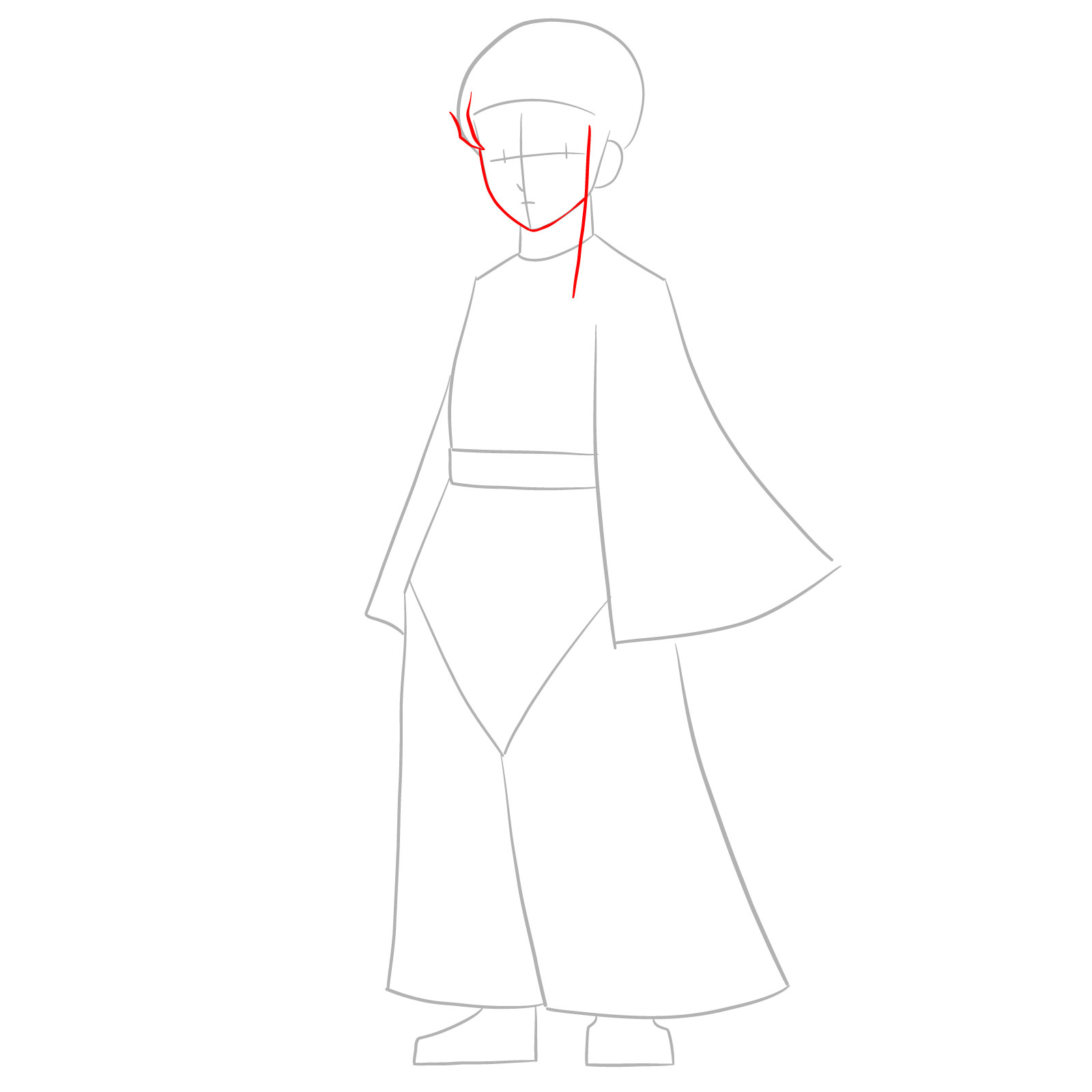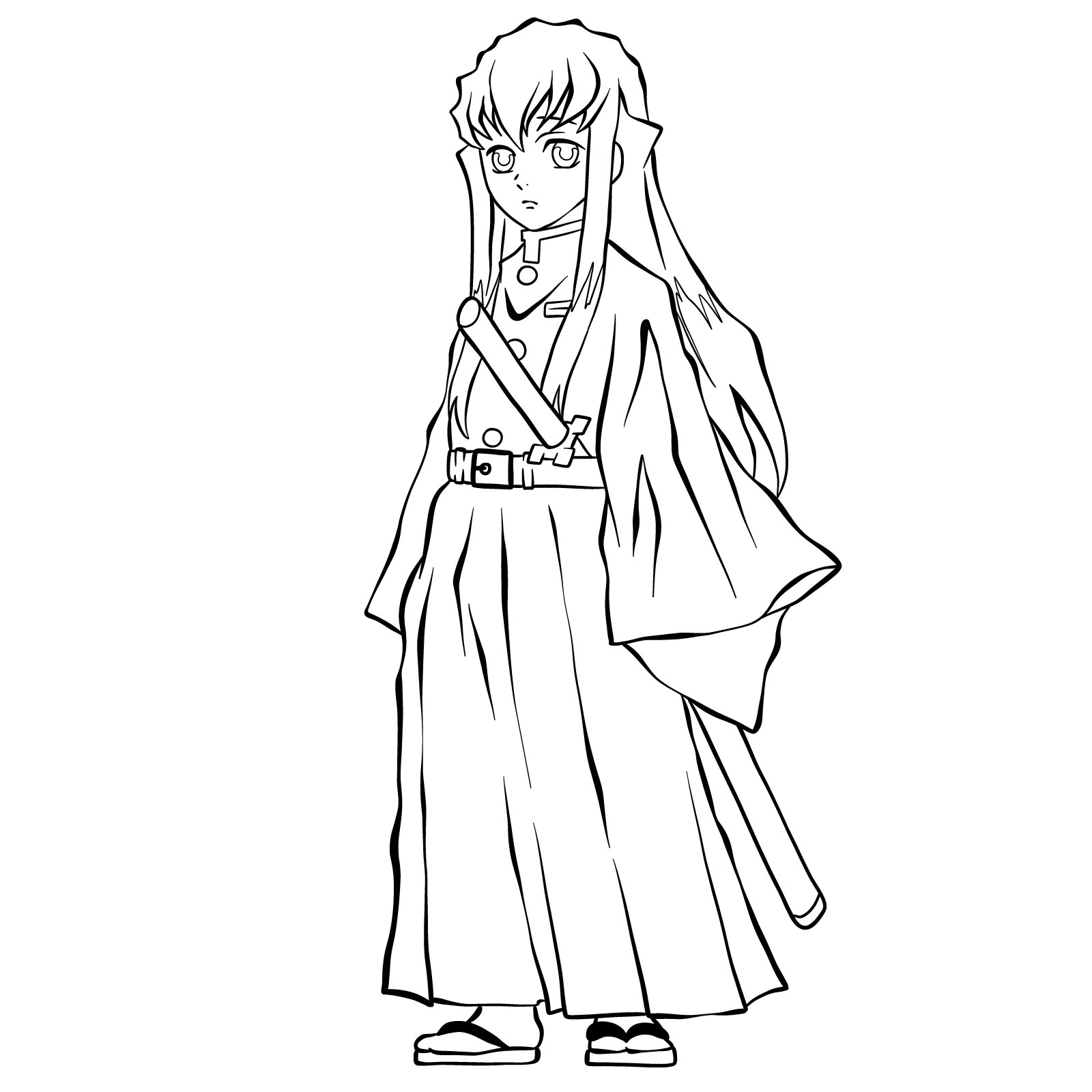 We hope you found this tutorial on how to draw Muichiro Tokito helpful. Remember, the key to improving your drawing skills is practice, so don't be discouraged if your first few attempts don't turn out perfect. Keep trying, and you'll get there!
If you found this guide useful, consider supporting us by making a donation at buymeacoffee.com/sketchok. You can also follow us on Facebook, Instagram, and Pinterest for more drawing tutorials and tips.