Welcome to this step-by-step guide on how to draw Mitsuri Kanroji from Demon Slayer. This tutorial will provide you clear instructions on capturing Mitsuri's appearance and creating a dynamic artwork.
Appearance and Key Features of the Character
Mitsuri is a major supporting character in Demon Slayer. To accurately depict her, pay attention to the following features:
Physique: Mitsuri has a curvaceous body with an average height and a fairly muscular build. Focus on capturing her proportions and body shape.
Facial Features: Mitsuri has round pale green eyes with long eyelashes. Her long light pink hair transitions to lime green halfway, styled in three thick braids. She also has five shorter, choppy clumps of hair as voluminous bangs.
Attire: Mitsuri wears a modified pink-tinted version of the standard Demon Slayer uniform. She also wears navy blue thigh-high socks layered with lime-green socks and white zōri with pink straps.
Focus Points
When drawing Mitsuri Kanroji, pay special attention to the following focus points:
Body Proportions: Capture Mitsuri's curvaceous physique and muscular build.
Facial Expression: Depict Mitsuri's confident and cheerful expression.
Unique Hairstyle: Emphasize the distinct color gradient and braided hairstyle of her hair.
Attire Details: Showcase the modified Demon Slayer uniform and the layered socks she wears.
Other Characters to Include
Consider incorporating these characters into your artwork to enhance the overall composition:
Muichiro Tokito: A skilled Demon Slayer known for his dual Nichirin Blades.
Gyomei Himejima: A powerful fighter with immense strength and a kind-hearted nature.
Susamaru: A Lower Rank Demon who possesses multiple pairs of arms and wields a ball-and-chain weapon.
Including these characters will add depth and interest to your artwork, showcasing the diverse range of personalities and abilities in the Demon Slayer universe.
Drawing Guide: Mitsuri Kanroji
Follow this guide to learn how to draw Mitsuri Kanroji. The guide consists of 35 steps that will help you create a stunning artwork. Here are the key color guidelines to assist you throughout the process:
Red Color:

The current step you should be focusing on.

Black Color:

Represents the lines you have previously drawn.

Grey Color:

Depicts the basic sketch.
Start by making the basic sketch in the first three steps, ensuring that you establish the correct proportions and overall form of Mitsuri Kanroji. As you progress through the guide, pay attention to the color coding to maintain a clear understanding of each step's focus.
With patience and practice, you will gradually refine your drawing and bring Mitsuri Kanroji to life on your canvas. Enjoy the process and don't hesitate to refer back to previous steps whenever necessary.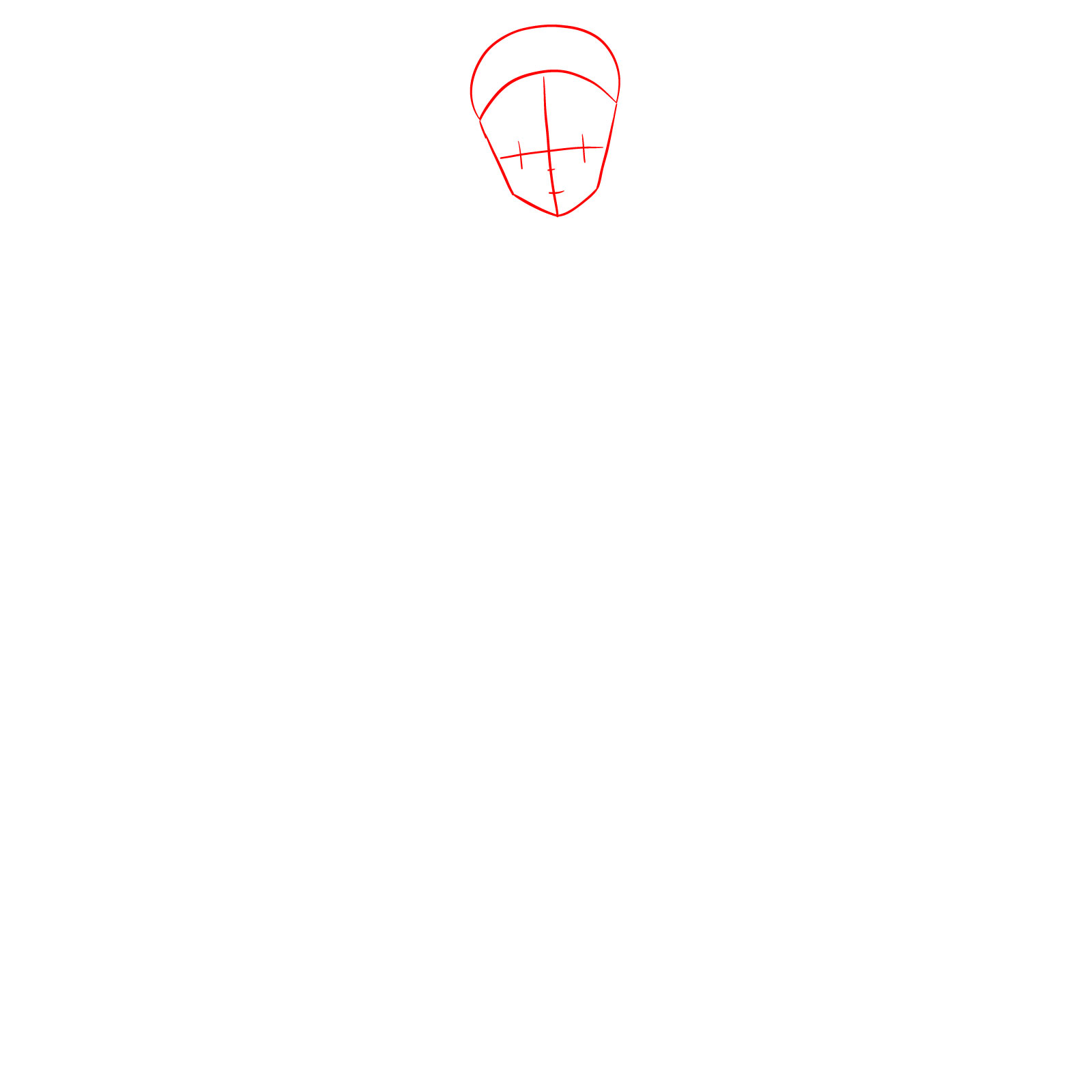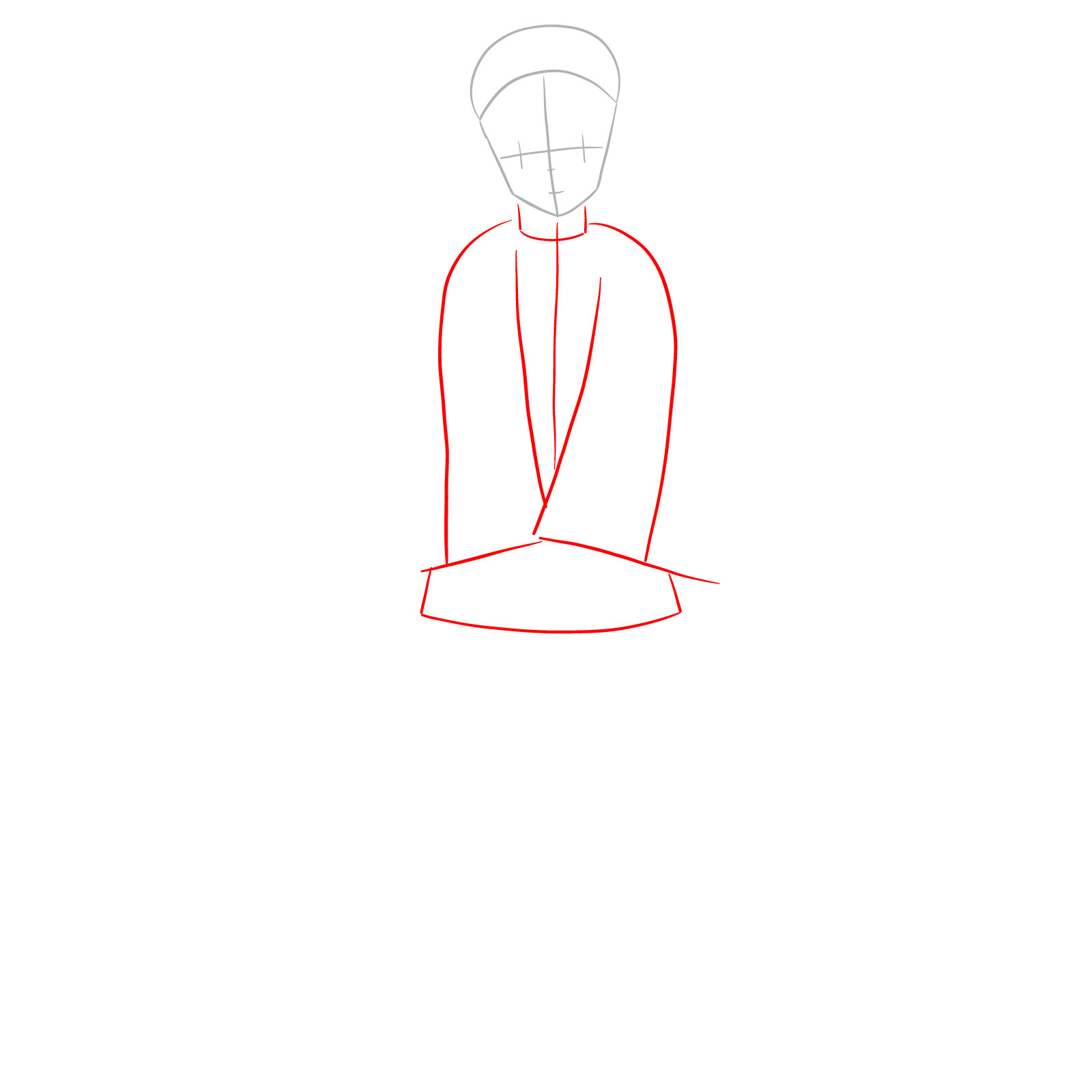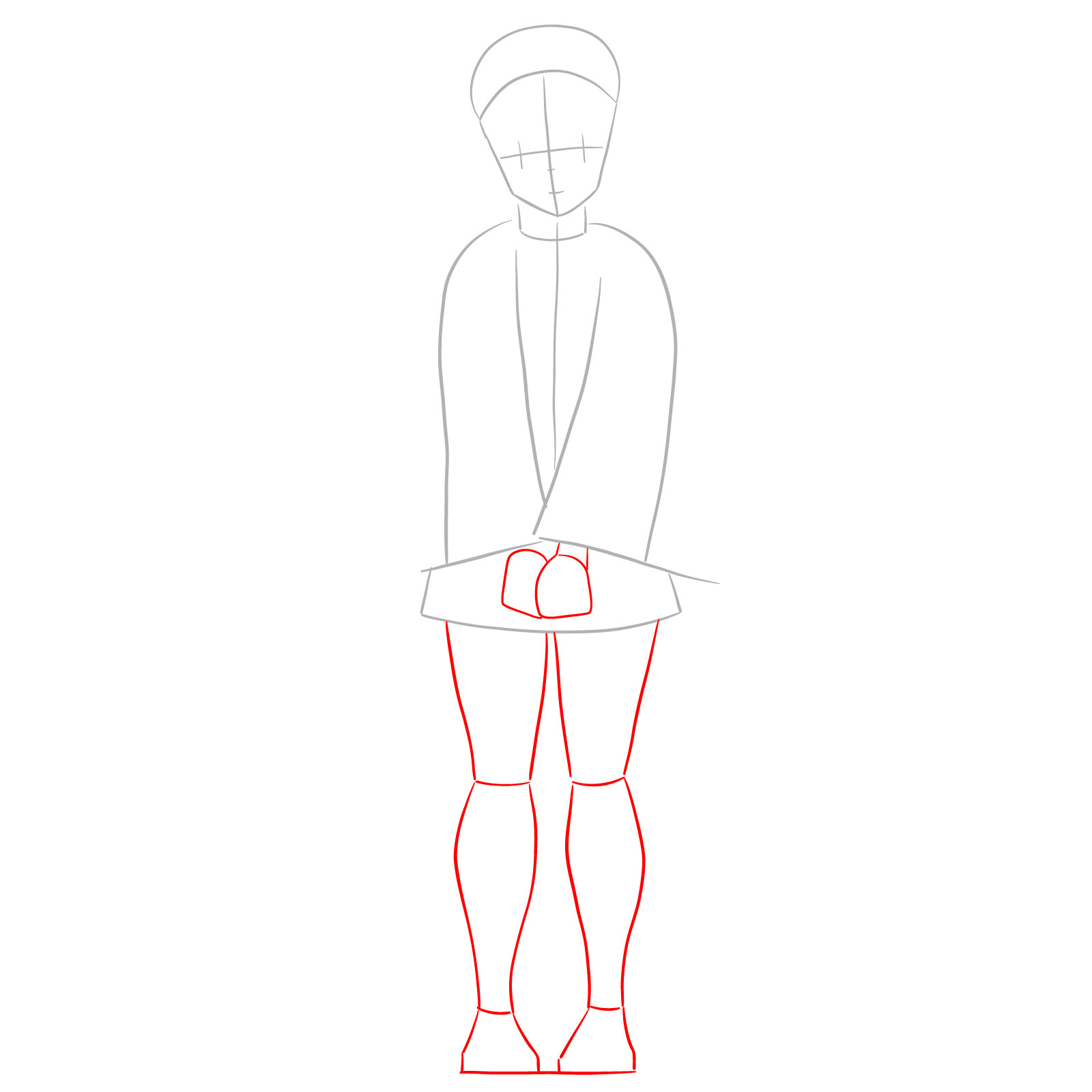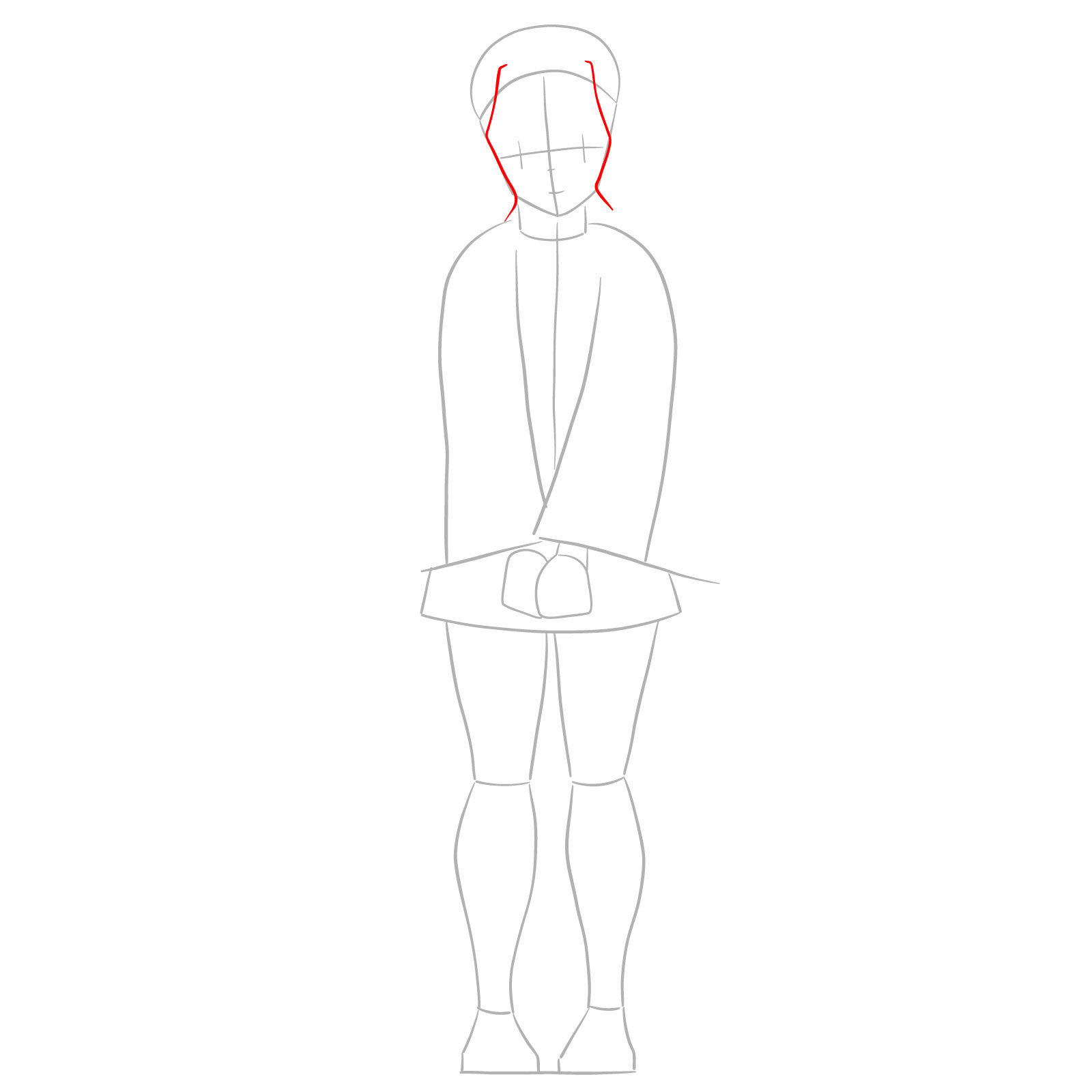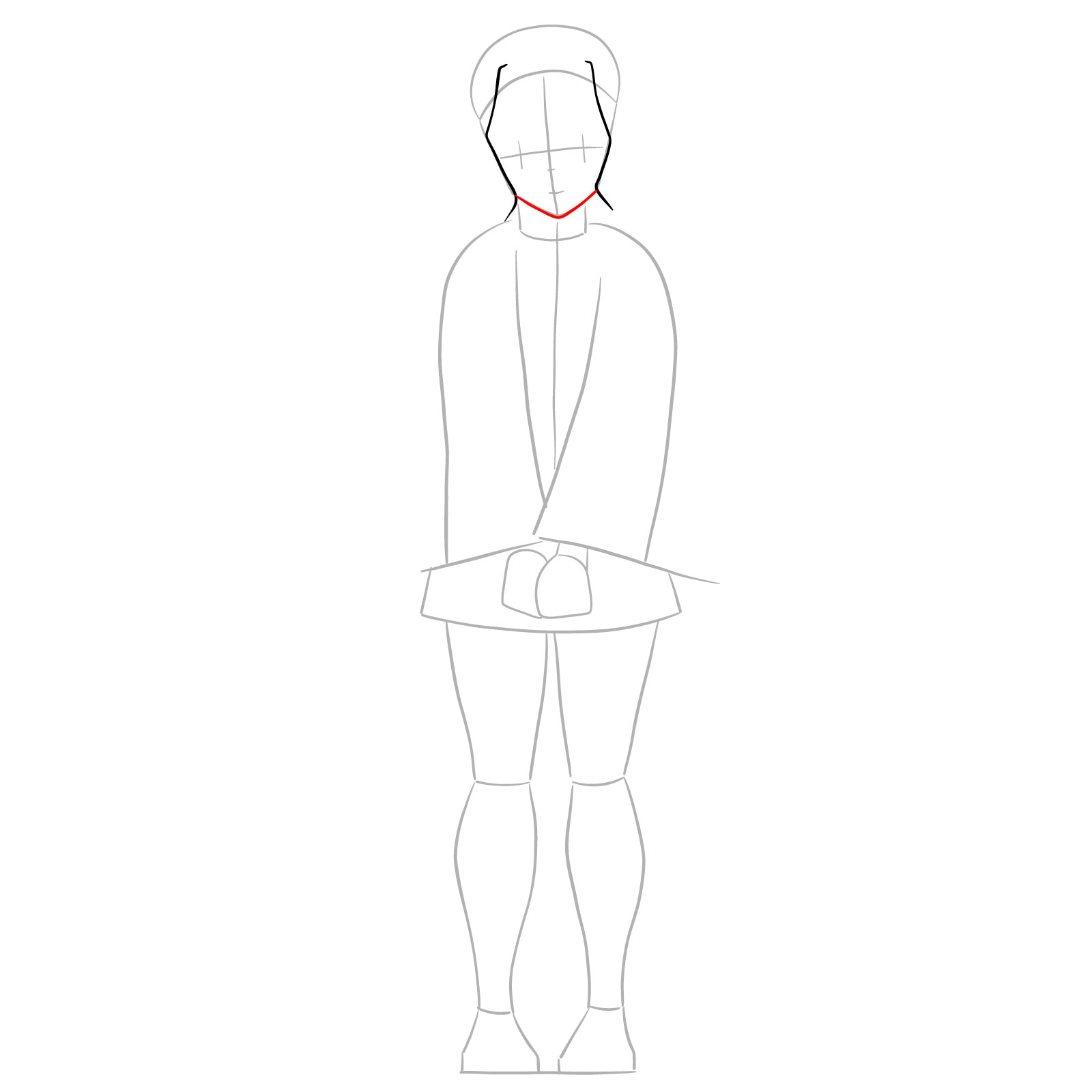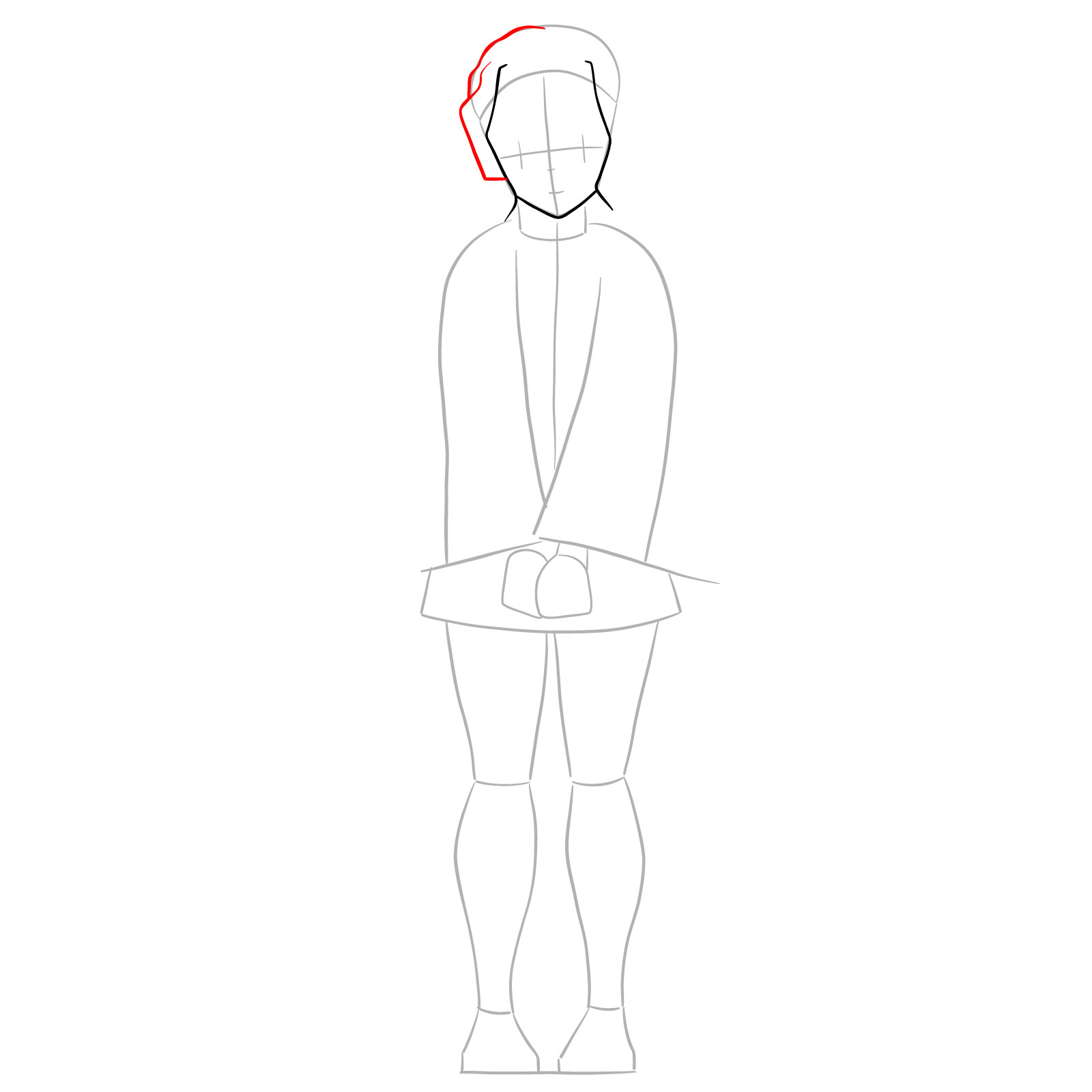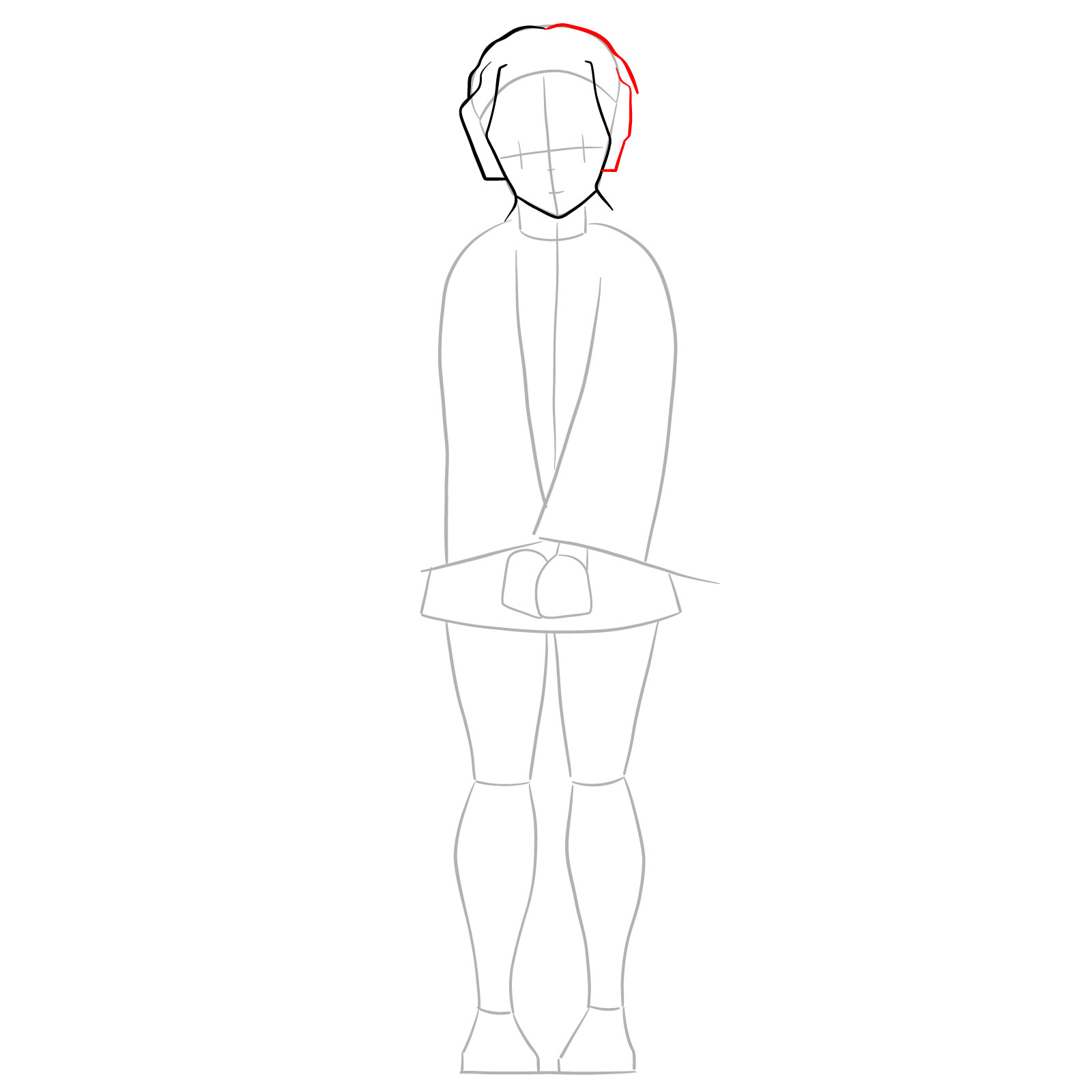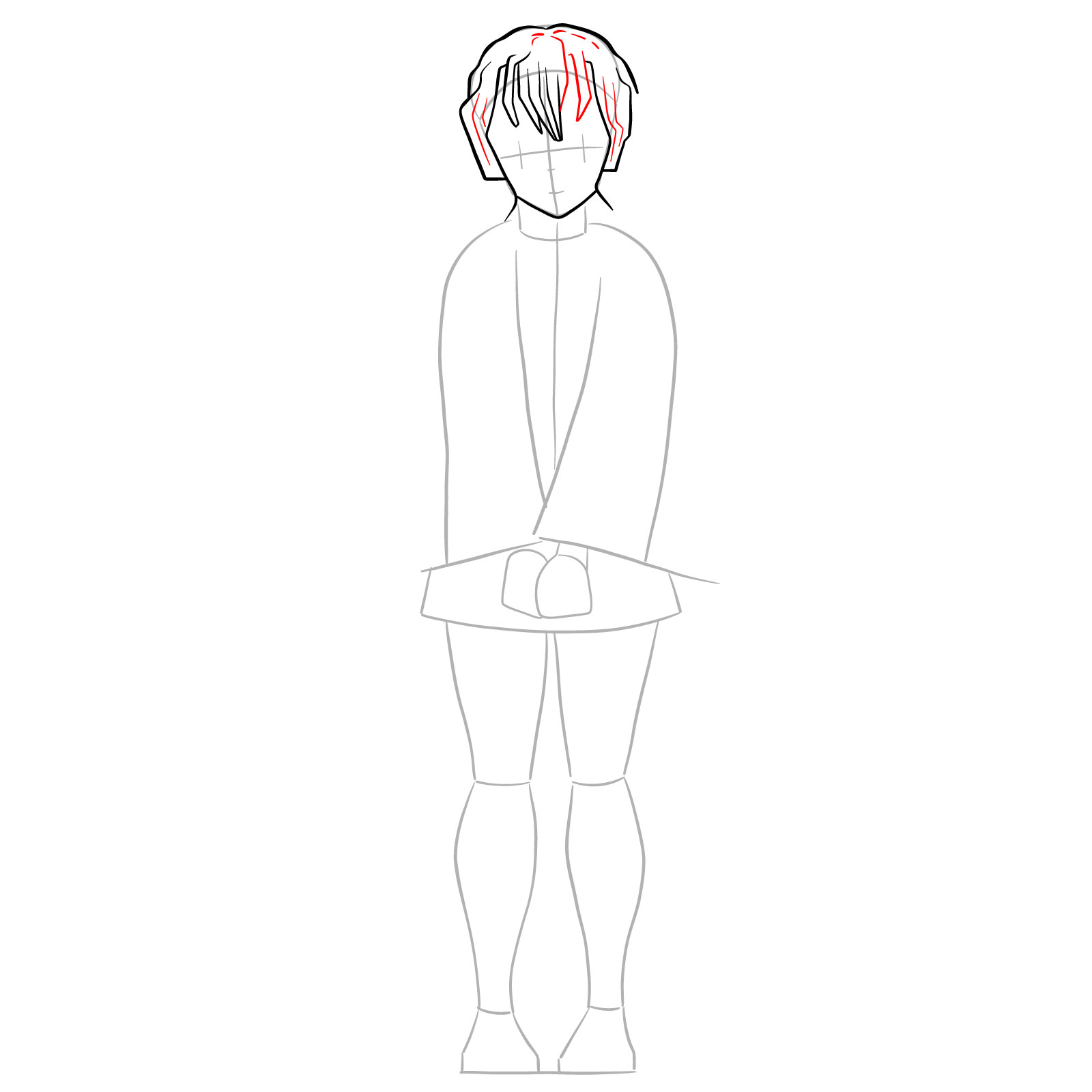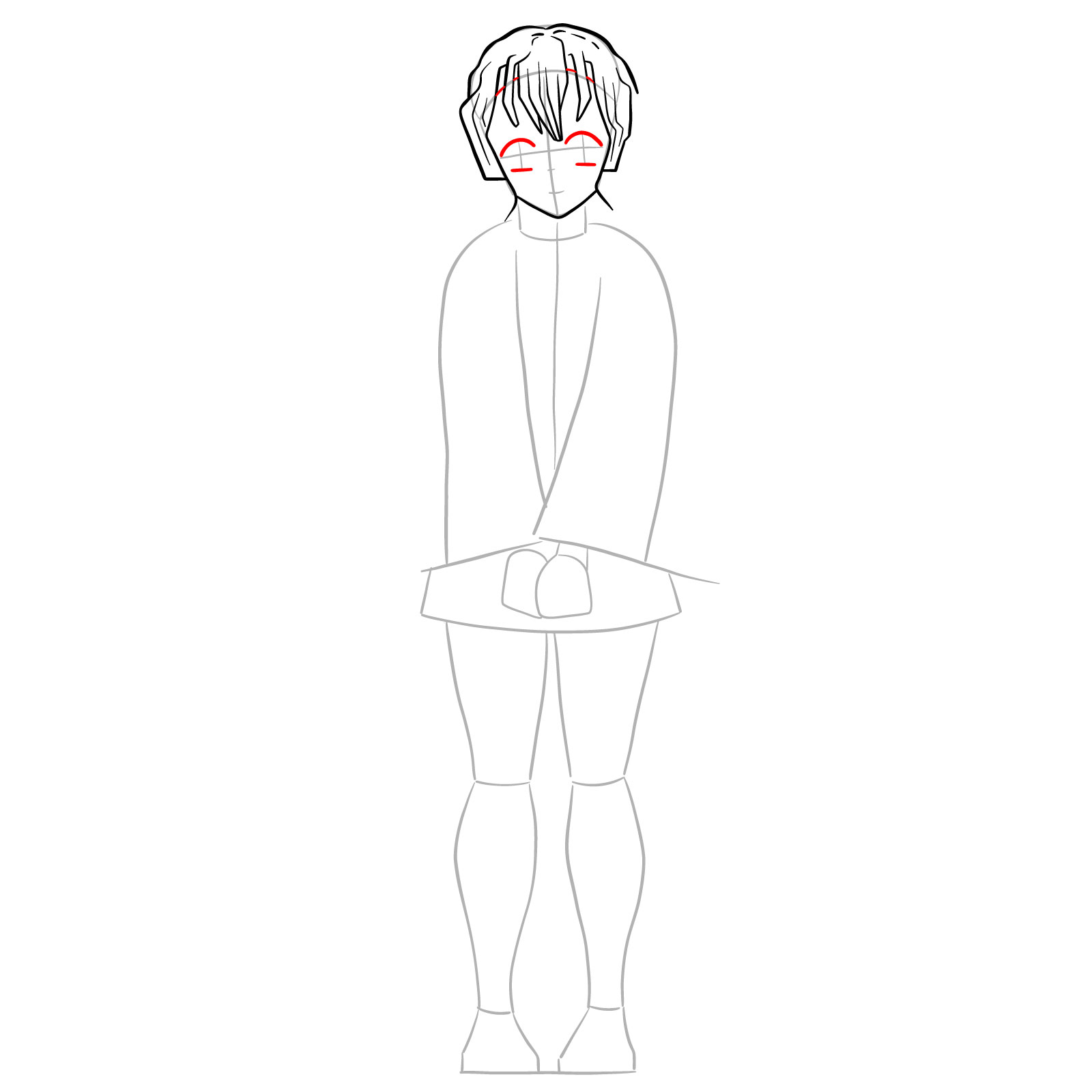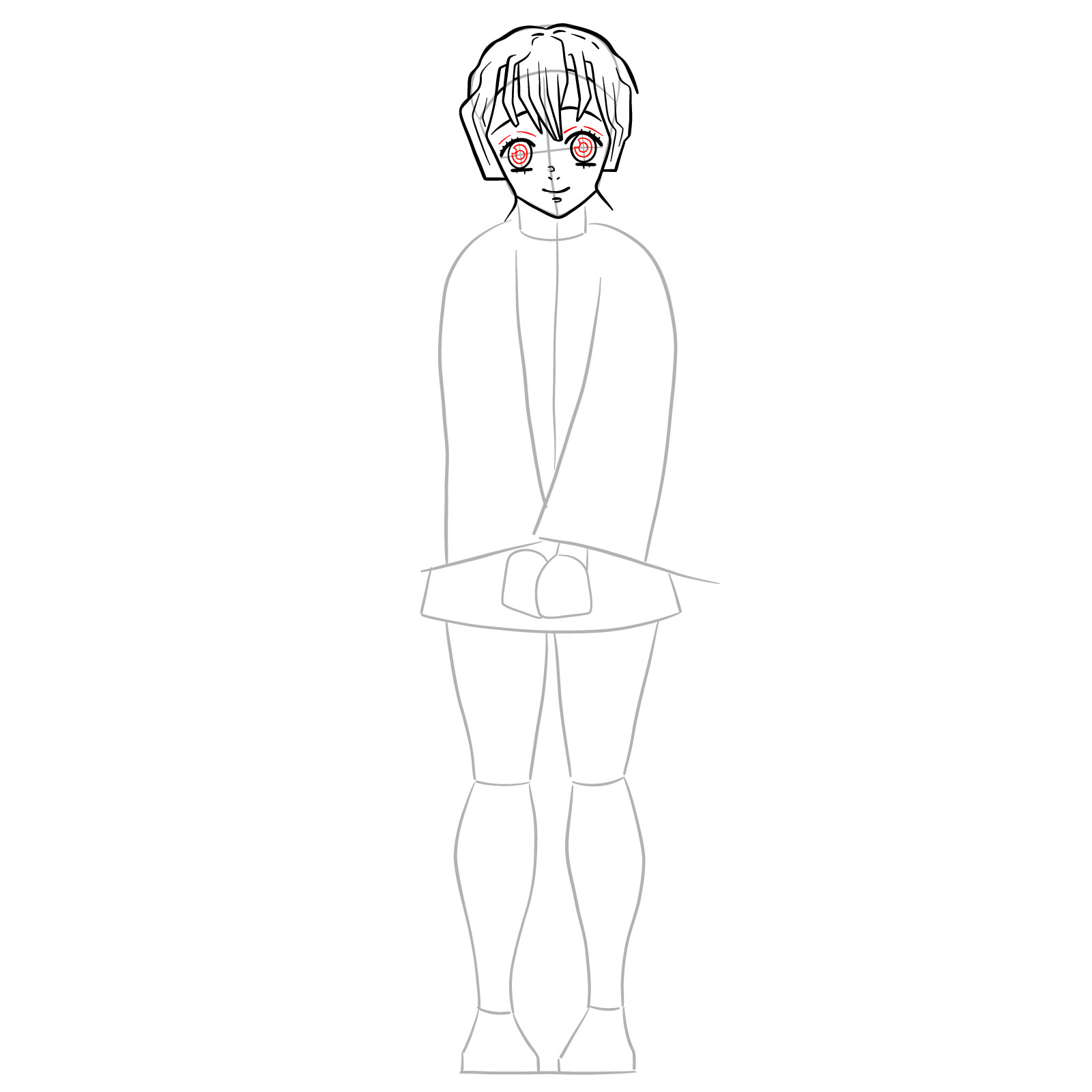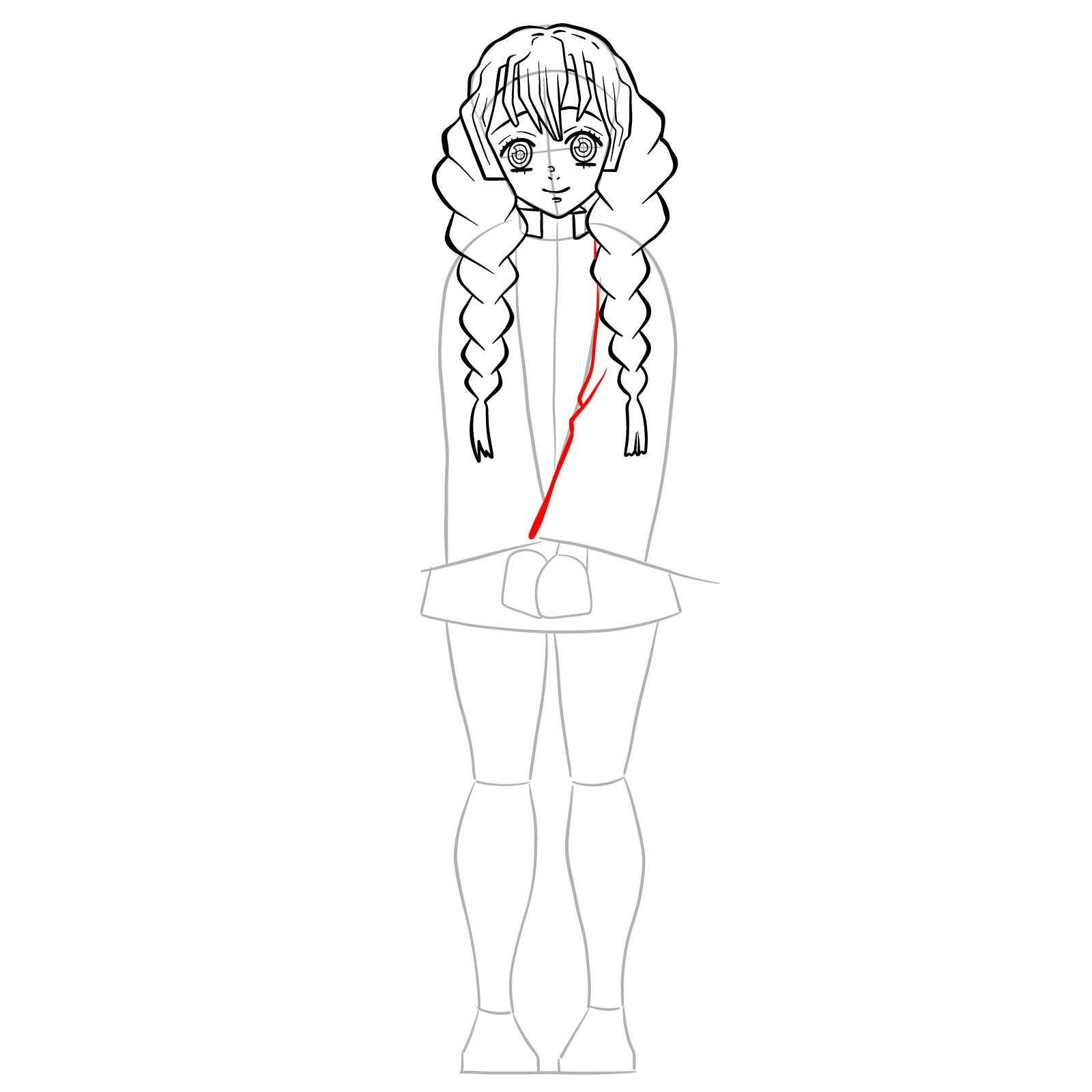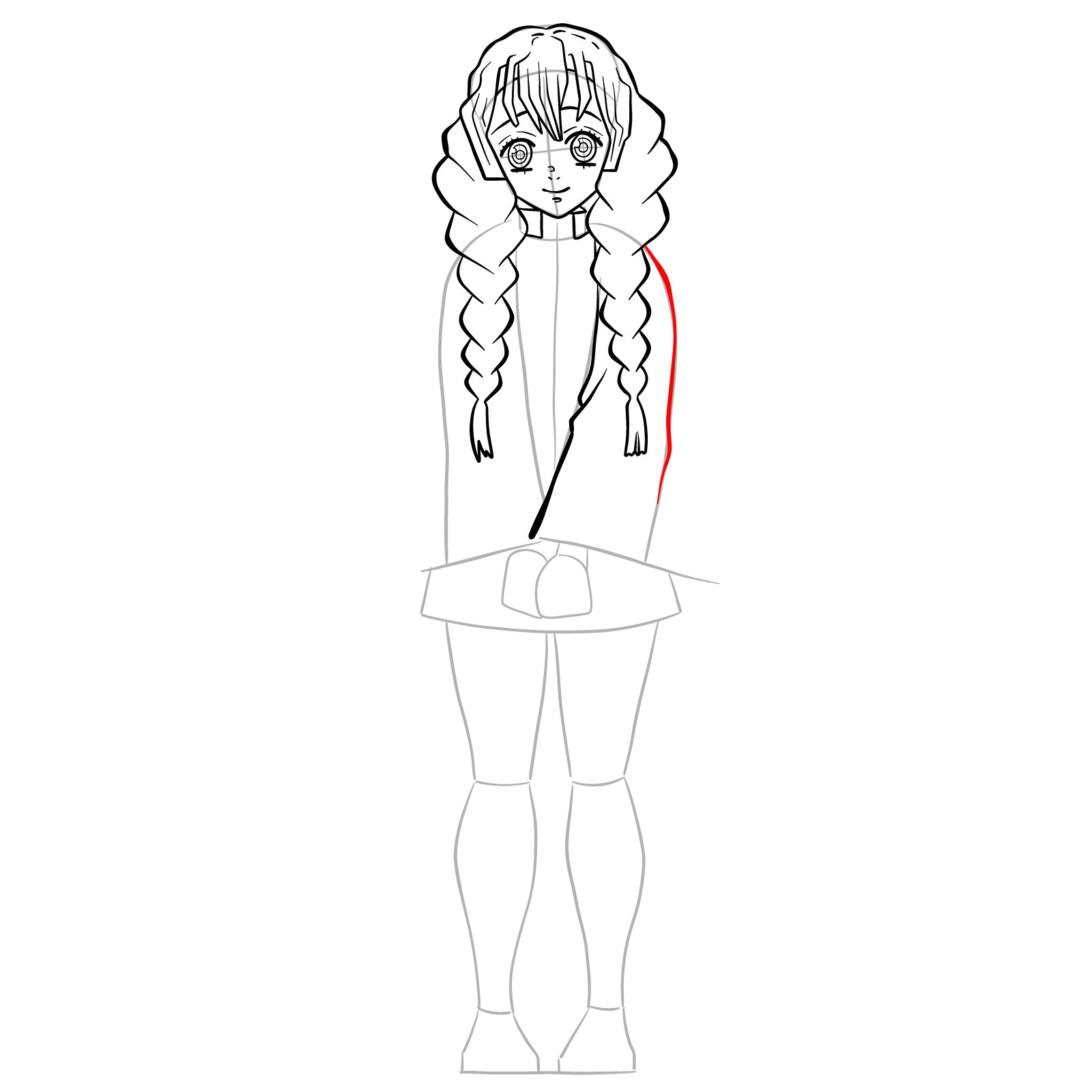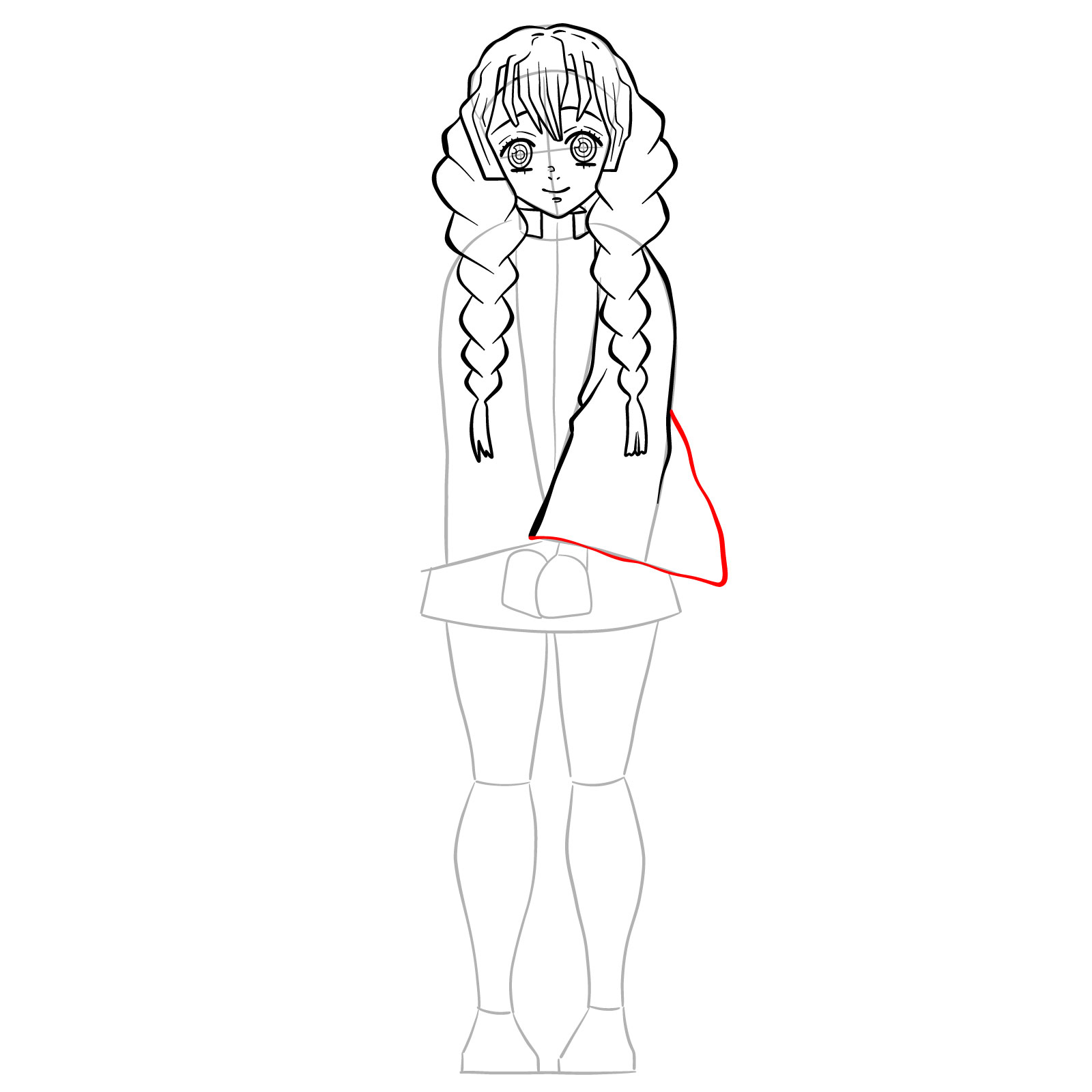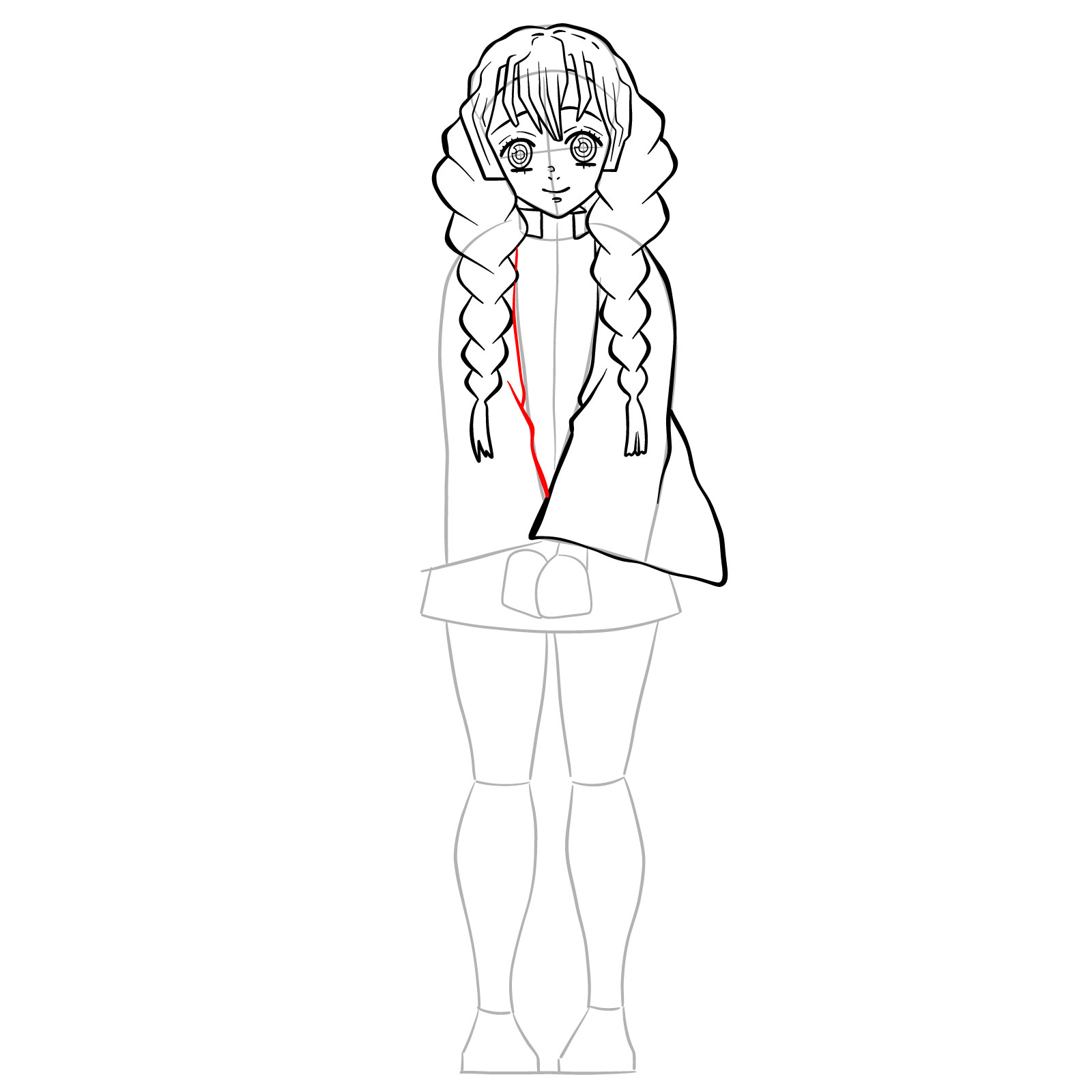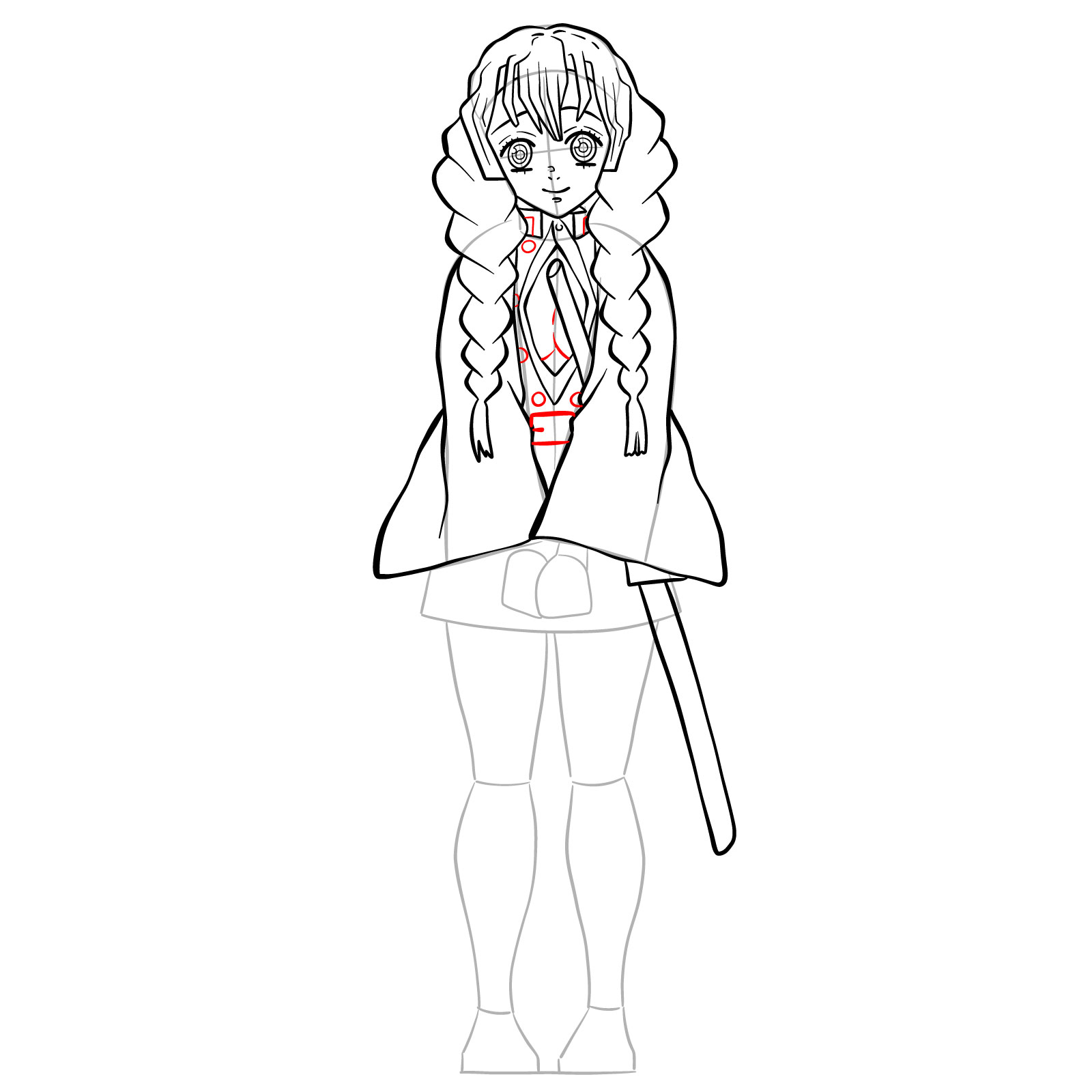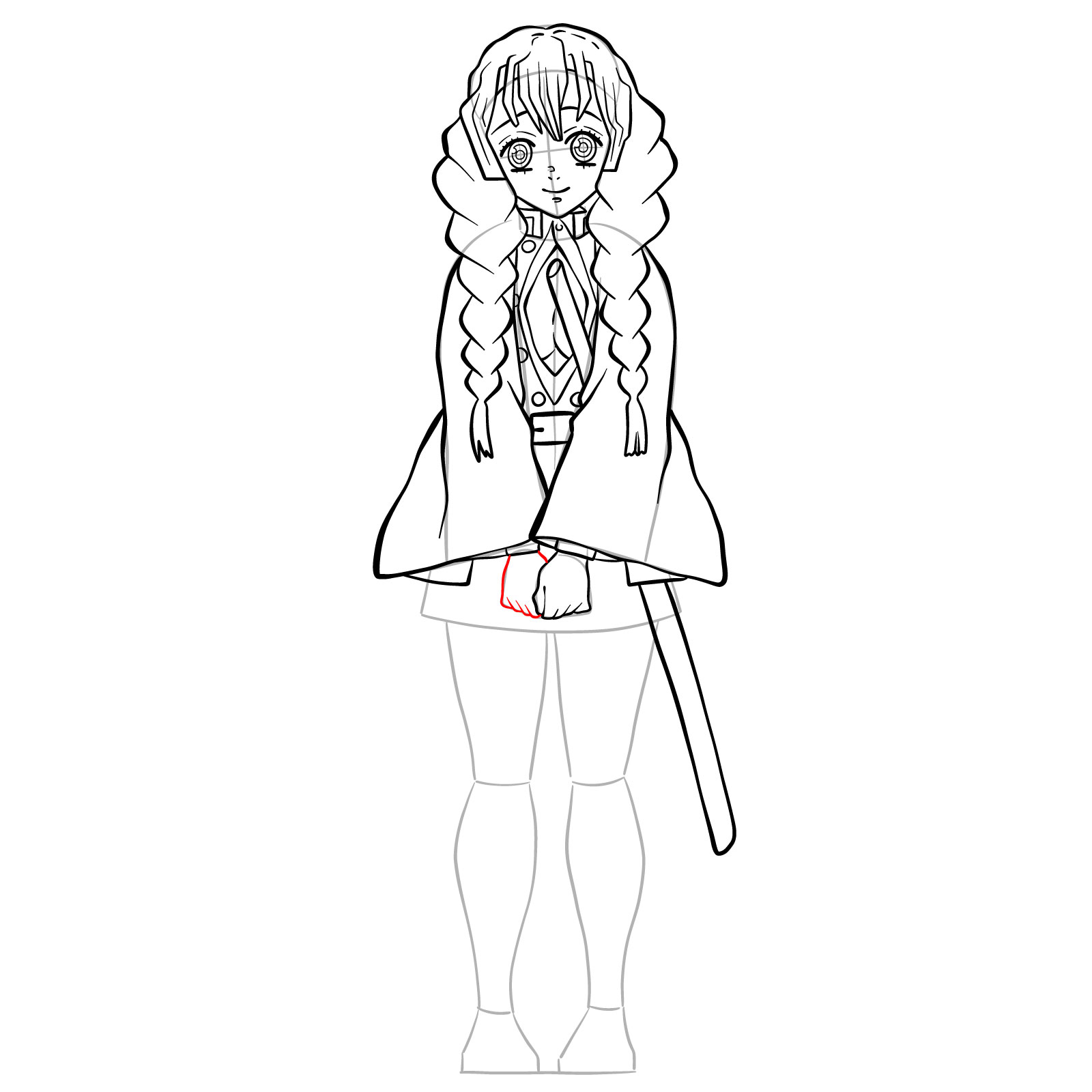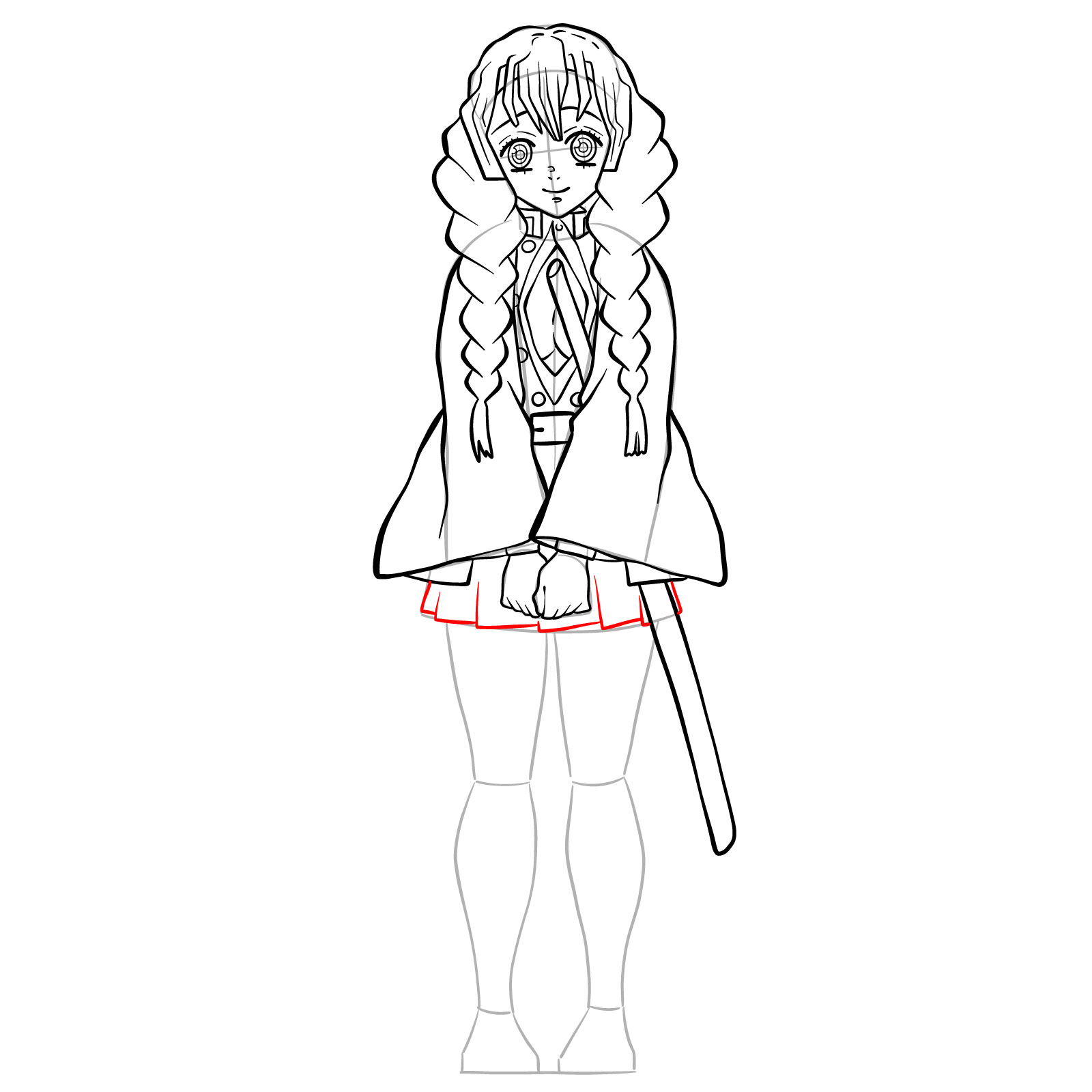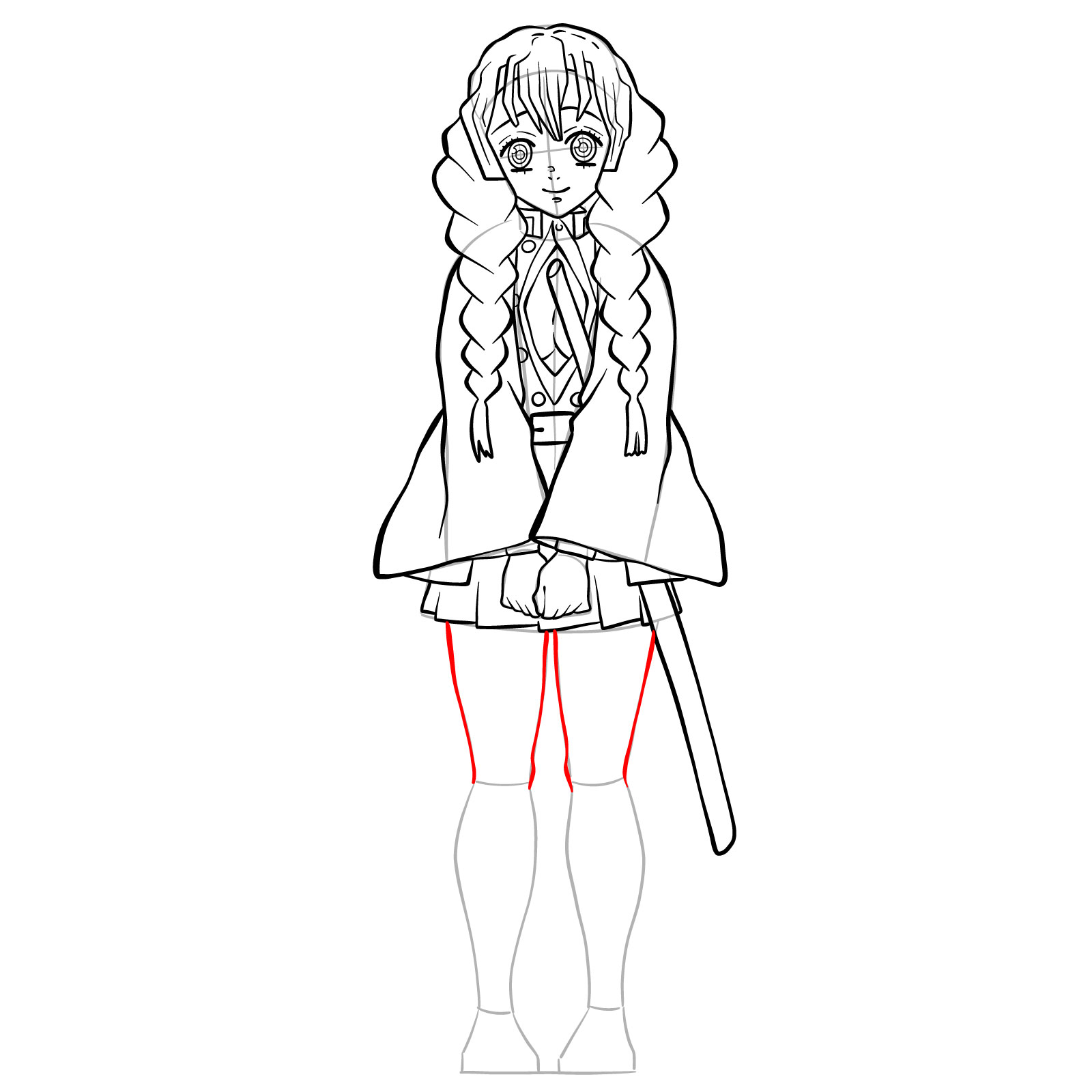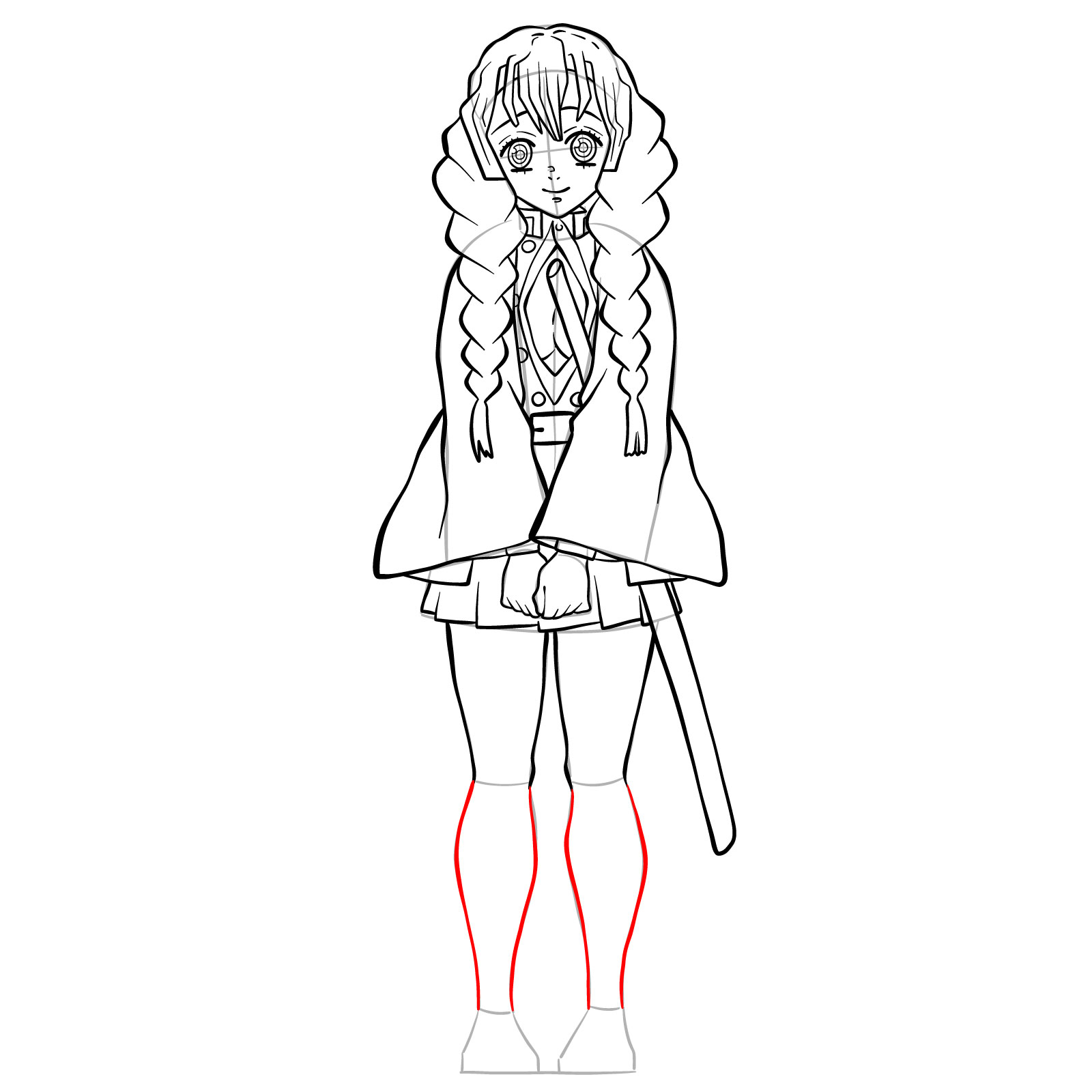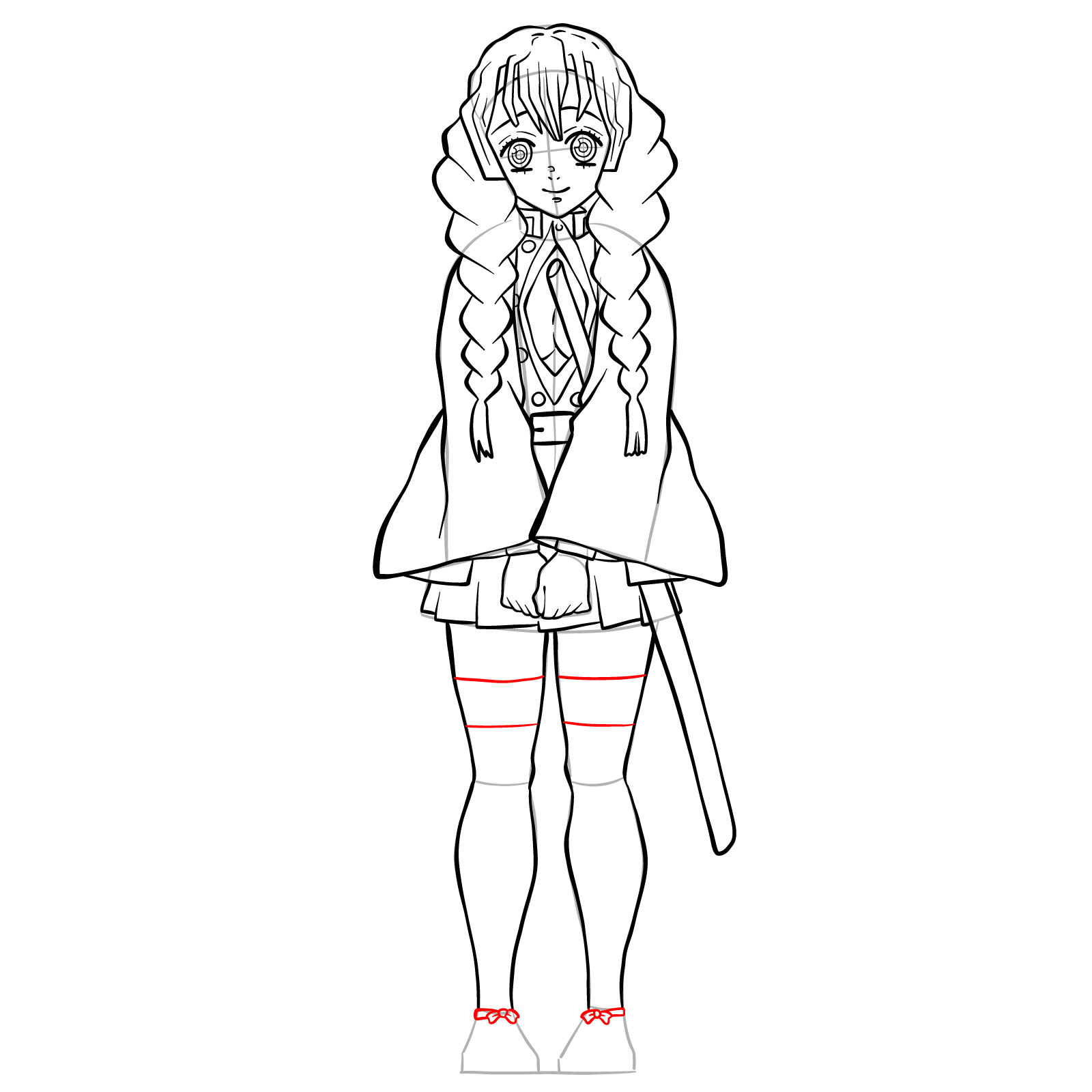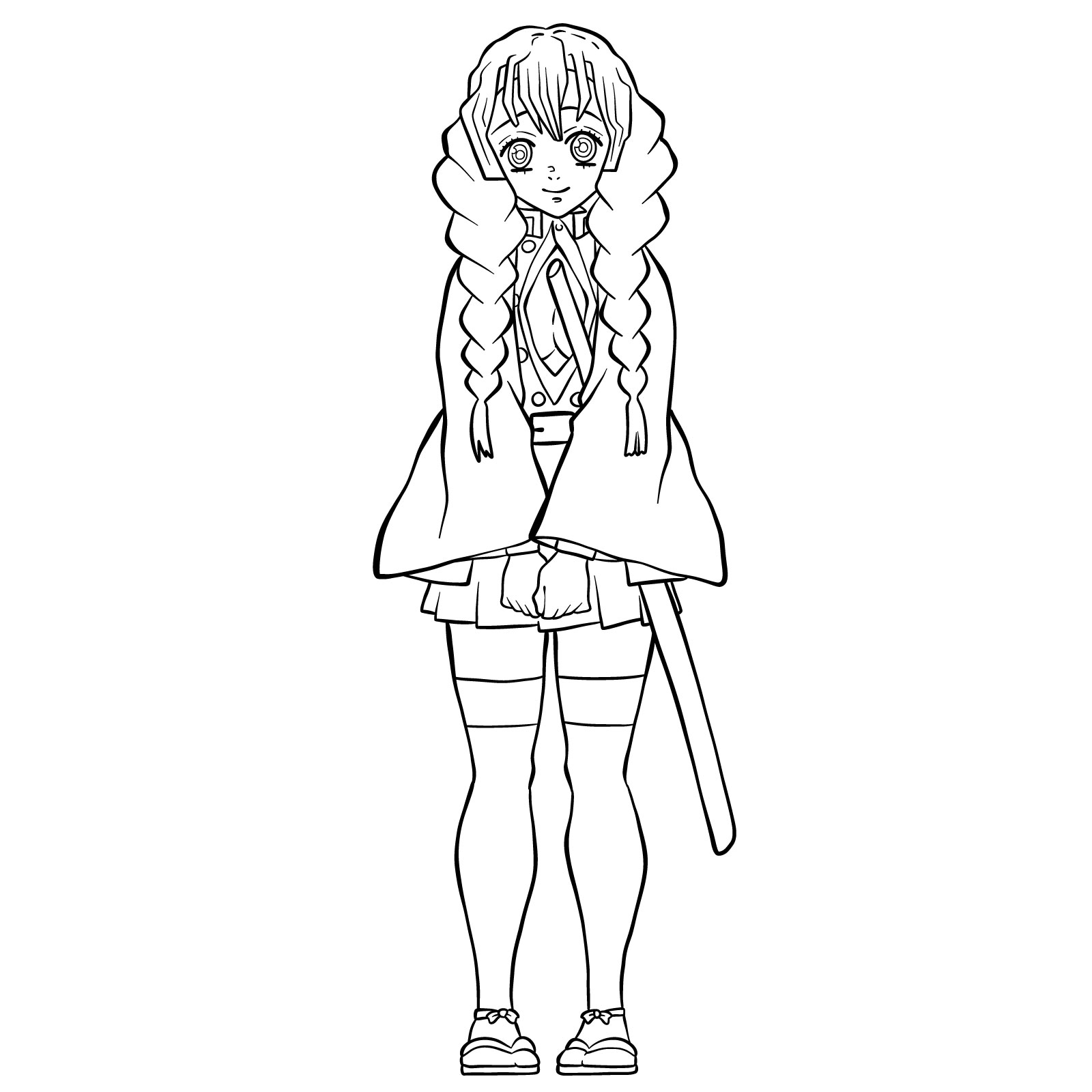 Thank you for following this guide on how to draw Mitsuri Kanroji. I hope you found it helpful in honing your artistic skills. Creating detailed artwork requires practice and dedication, so don't be discouraged if it takes time to achieve your desired results.
If you enjoyed this guide and would like to support my work, consider making a donation. Your contribution helps me continue creating more helpful tutorials like this one. You can donate through the following link: Donate to SketchOK.
Stay connected and receive updates on future drawing tutorials by subscribing to SketchOk's social media accounts:
Thank you for your support and happy drawing!