Welcome to another fantastic drawing session! Today, we delve into a thematic illustration perfect for the Halloween season. We'll be drawing the iconic Stitch, but not as the beach-loving alien you remember. Envision him cloaked in wizardry attire, casting spells next to a glowing jack-o'-lantern. Sounds enchanting? Well, let's dive into the art of how to draw Halloween Stitch.
Character's Appearance and Focal Points
When picturing Stitch, think of his iconic blue fur, large ears, and mischievous expression. For this Halloween edition, a few features stand out:
Wizard Cloak: Enveloping Stitch, this cloak gives a mystical aura perfect for the season.
Jack-o'-Lantern: Positioned near Stitch, this pumpkin casts an eerie glow, reflecting off Stitch's curious eyes.
Facial Expression: A mix of mischief and wonder, showcasing Stitch's delight in the spooky celebrations.
Also, don't forget Stitch's buddies from the Disney universe! Imagine adding a mummy Pluto or witchy Minnie Mouse to create a group Halloween portrait.
About the Guide
Before we dive deep into the drawing process, let's get familiar with our guide's visual language:
Red Color:

Signifies the current drawing step you should focus on.

Black Color:

Highlights the lines drawn in previous steps.
This guide consists of 31 meticulous steps. Towards the end, artists can opt to ink the drawing. If inking, remember to wait for it to dry completely before erasing the underlying pencil lines, preserving the crispness of the artwork.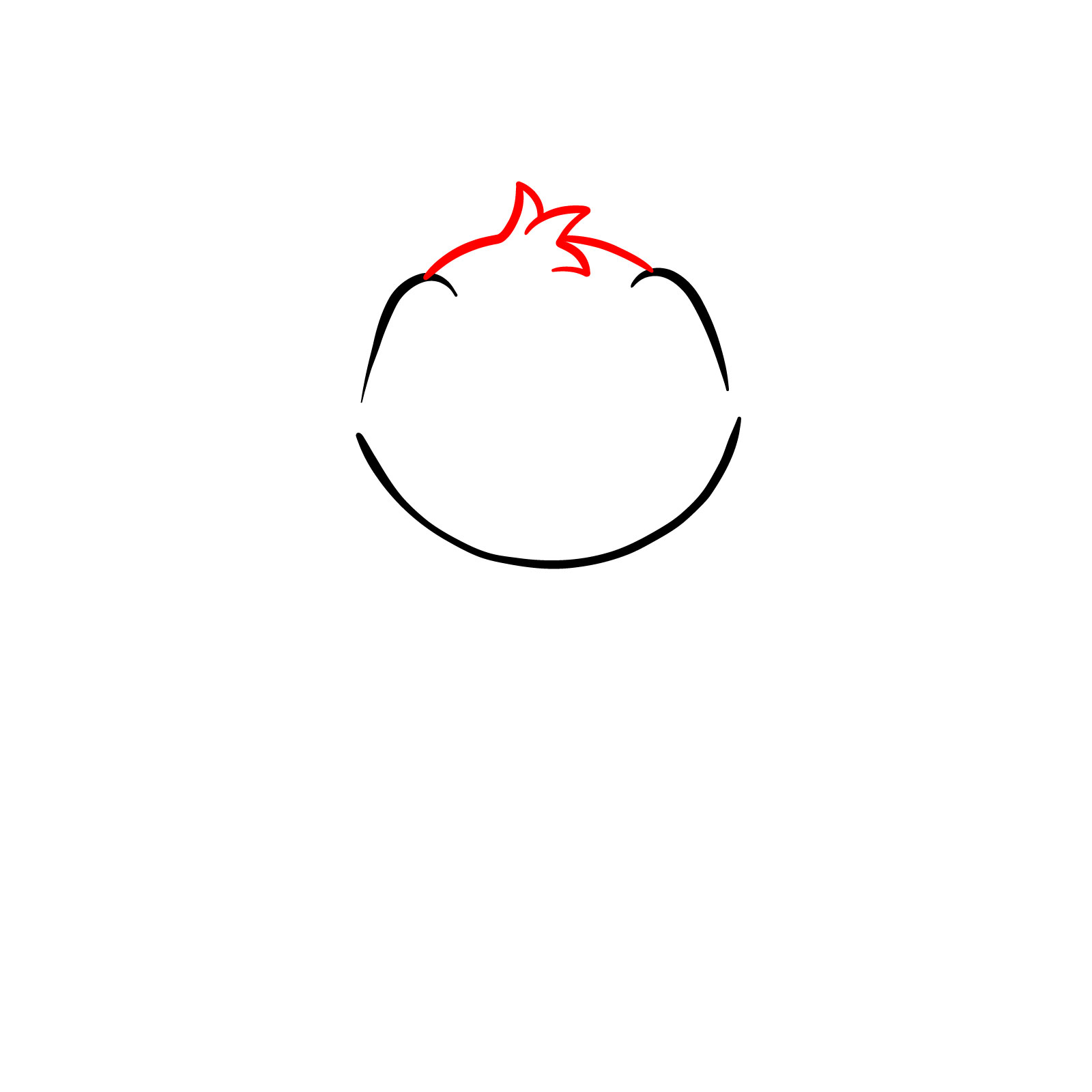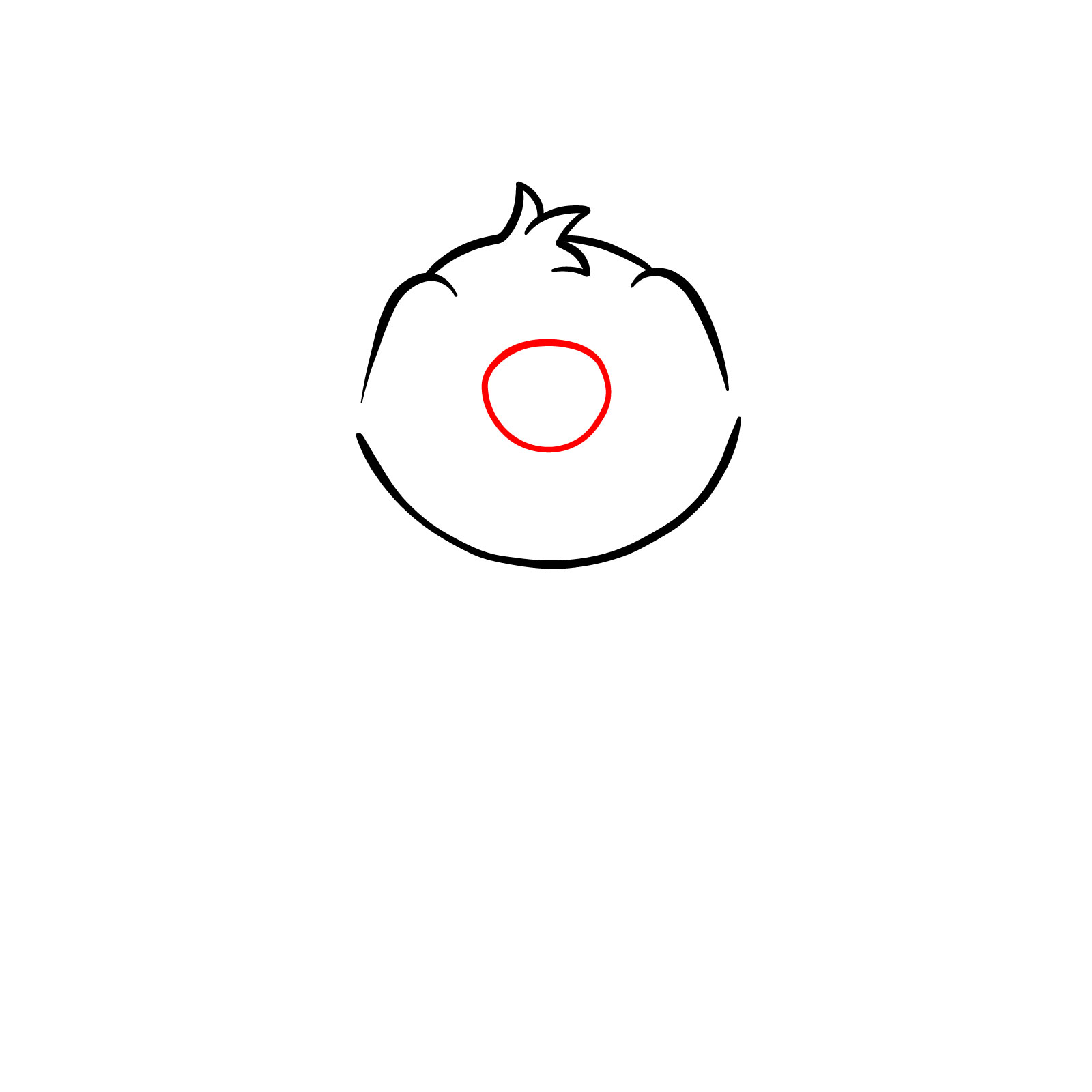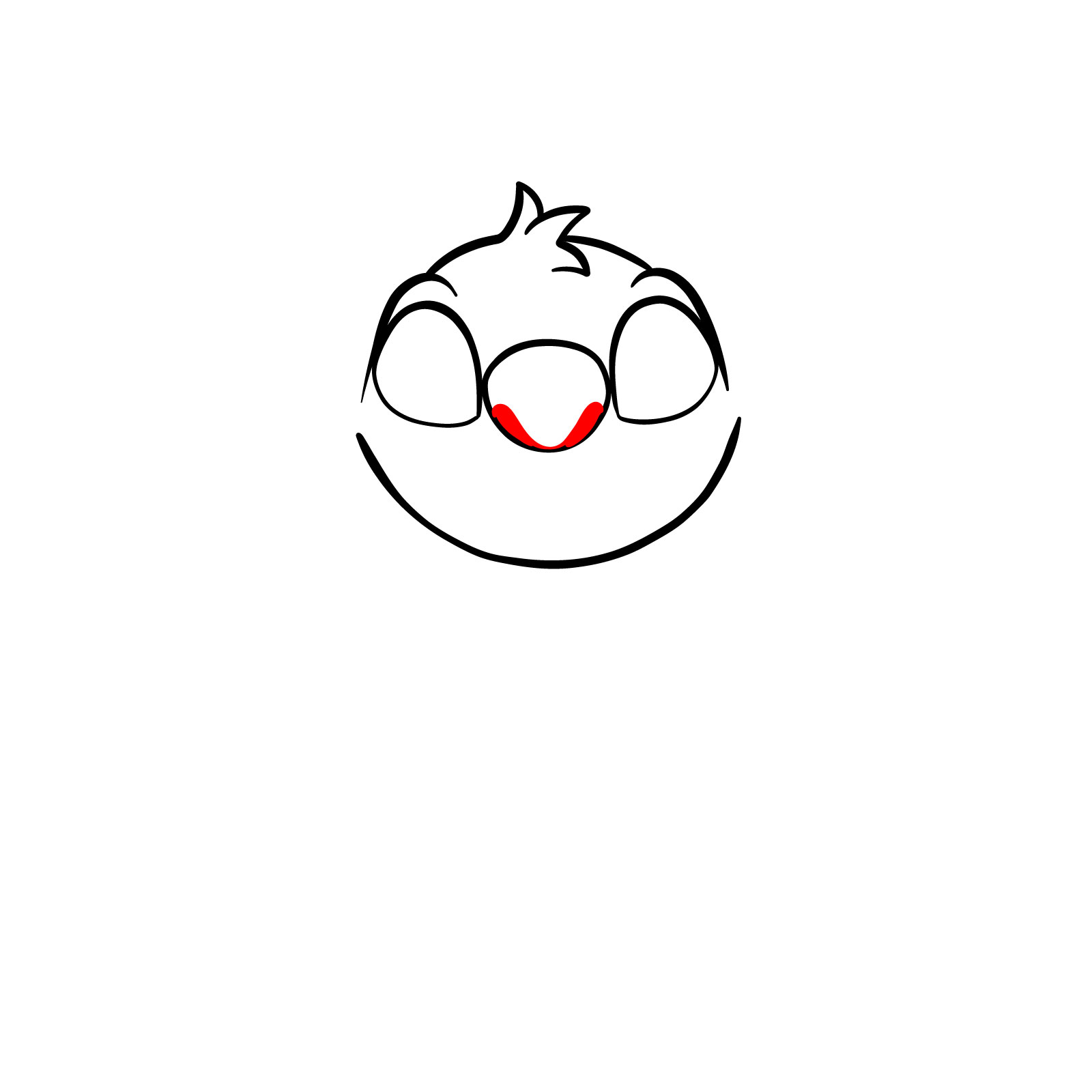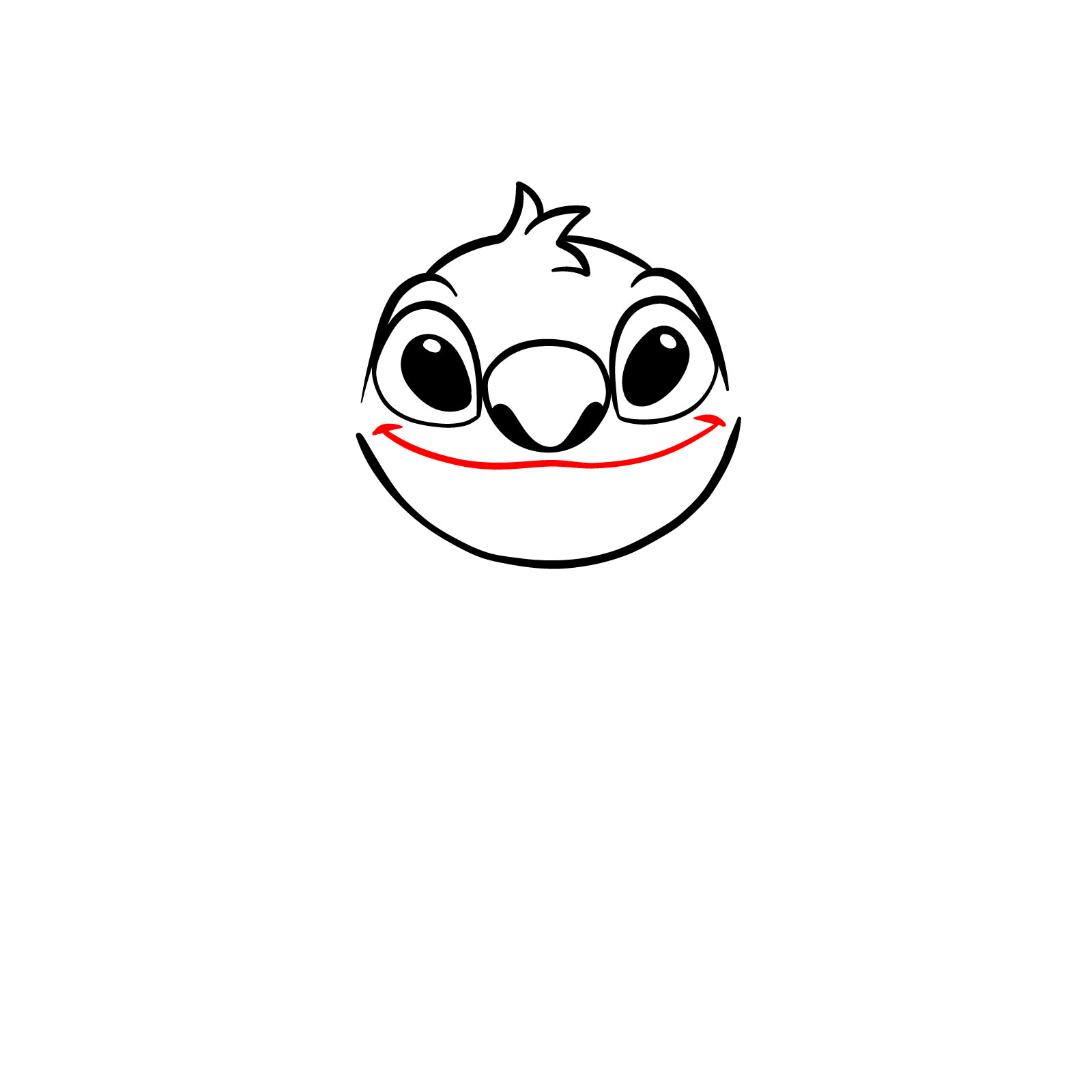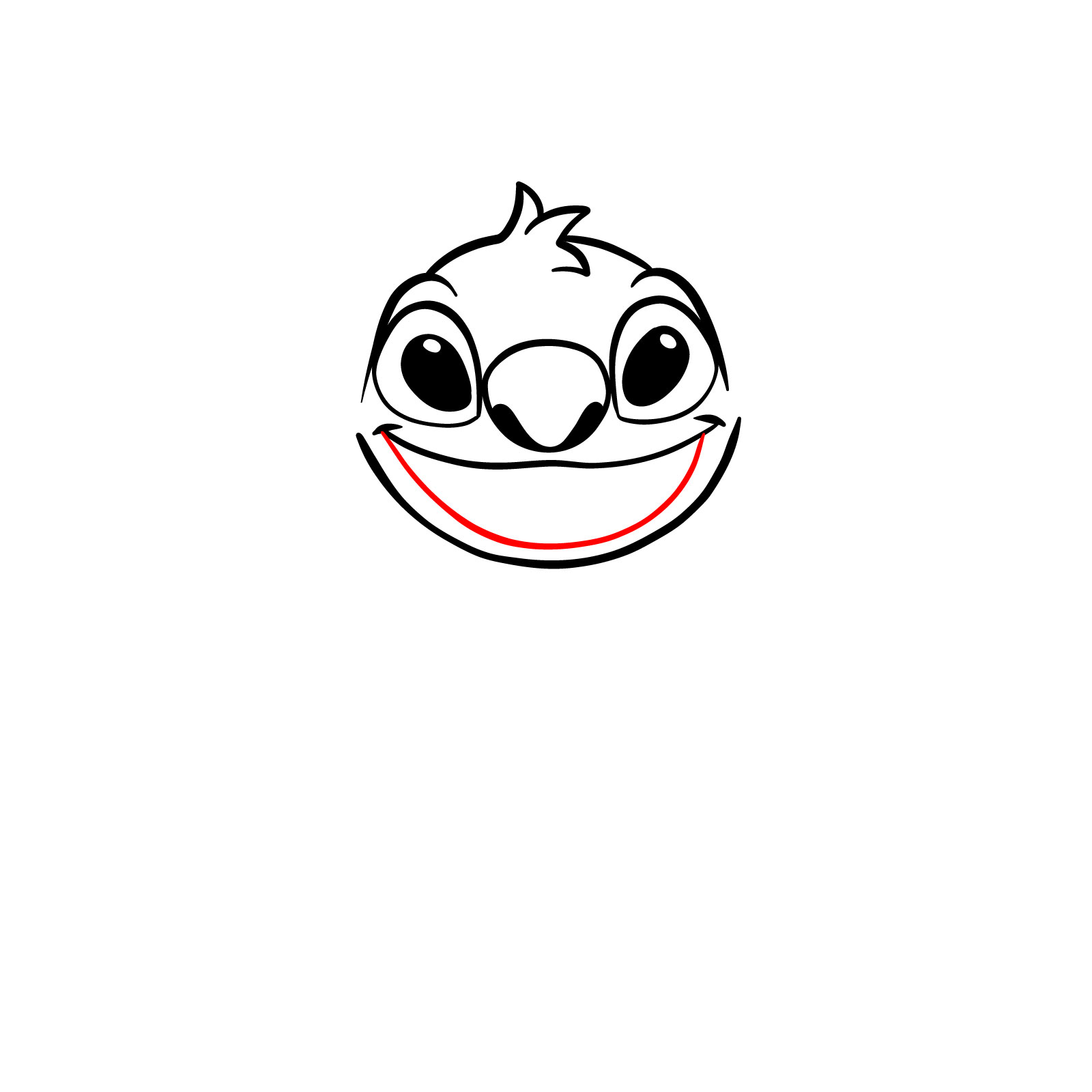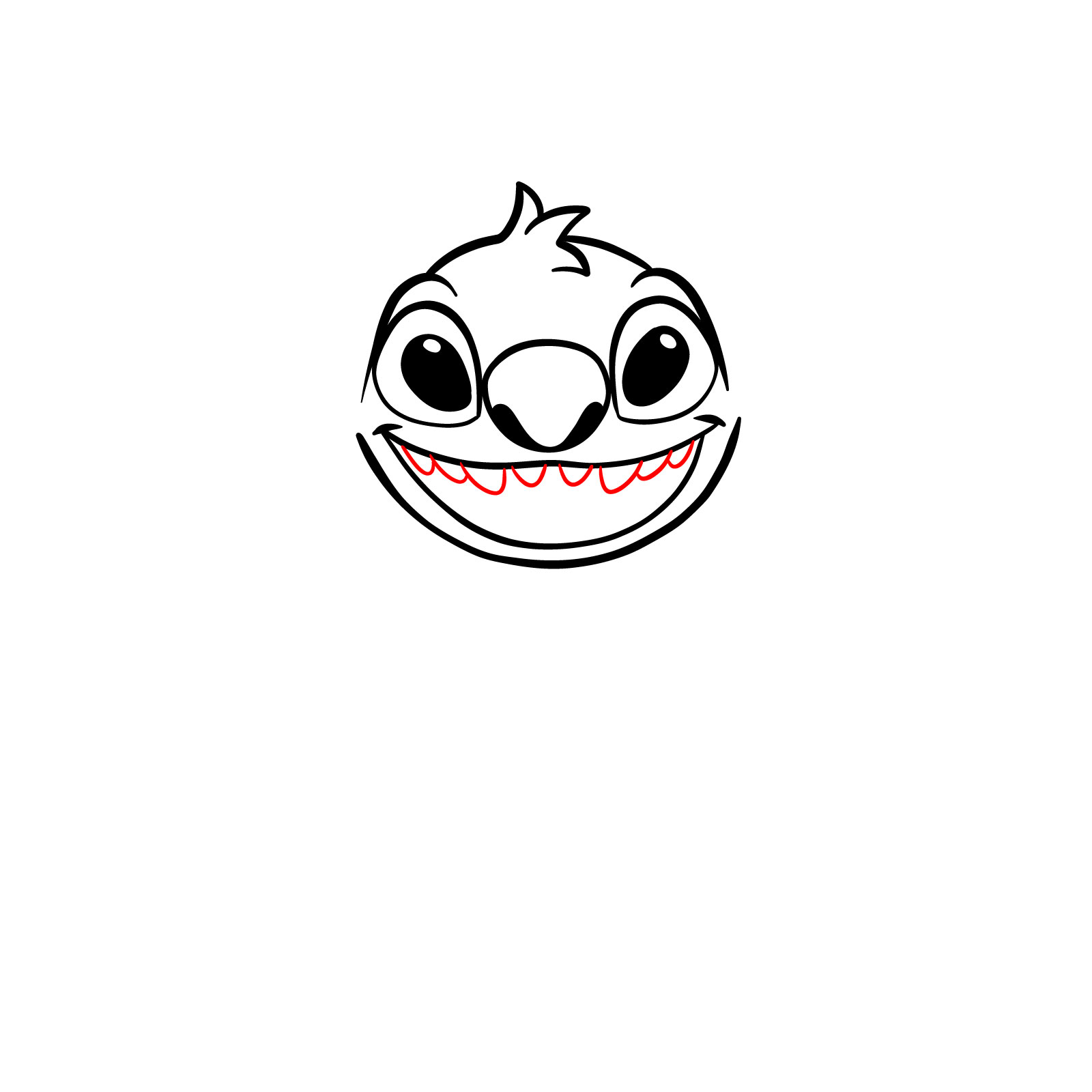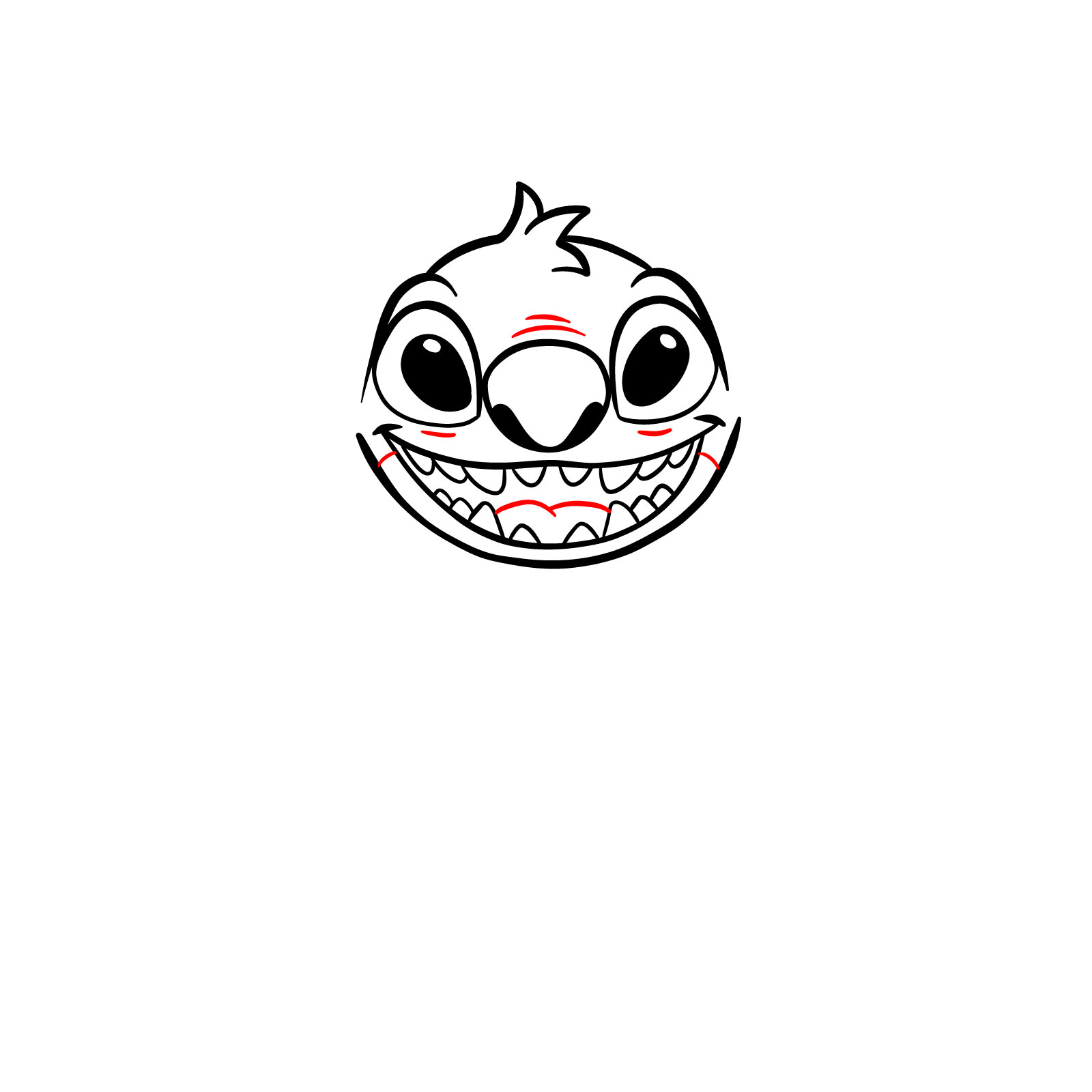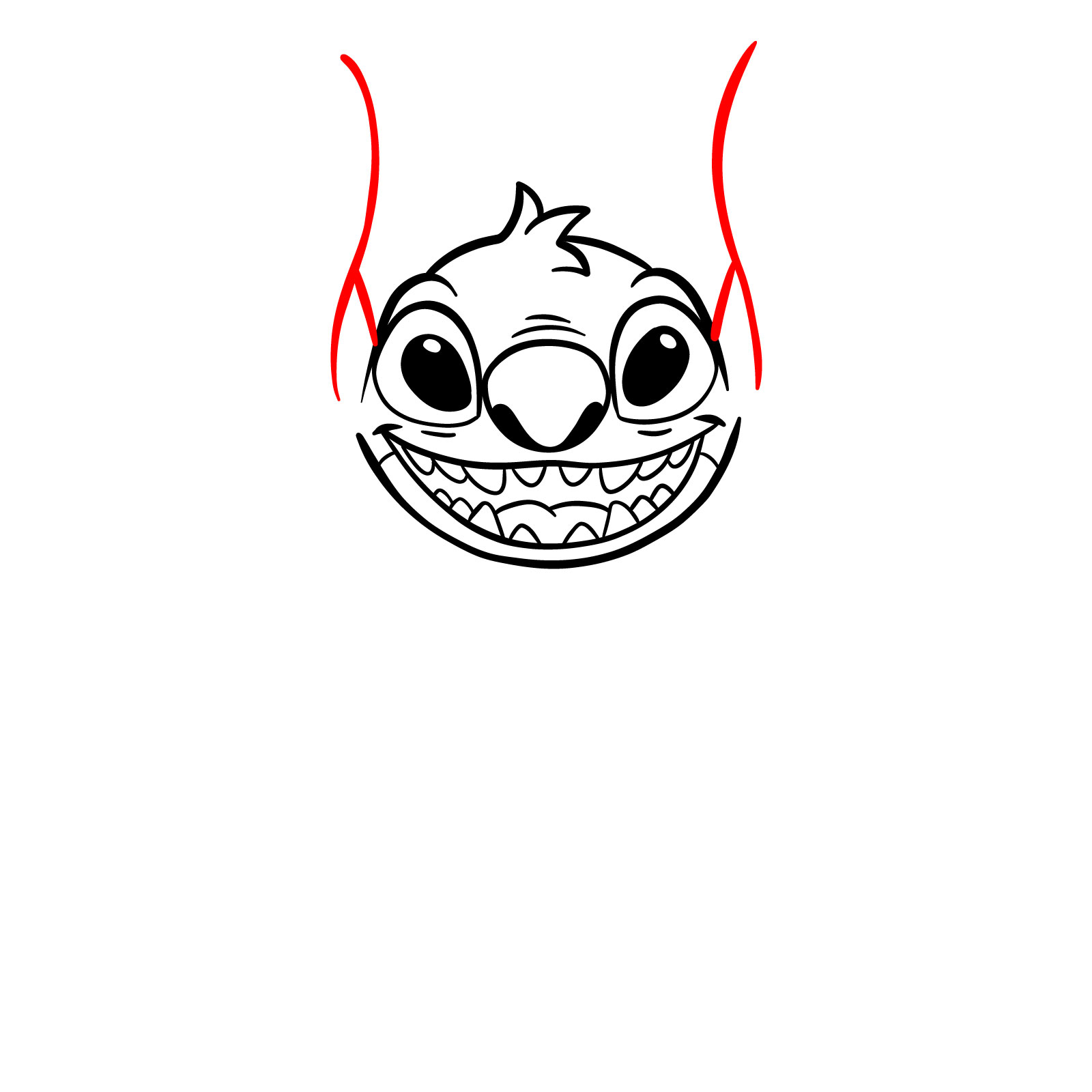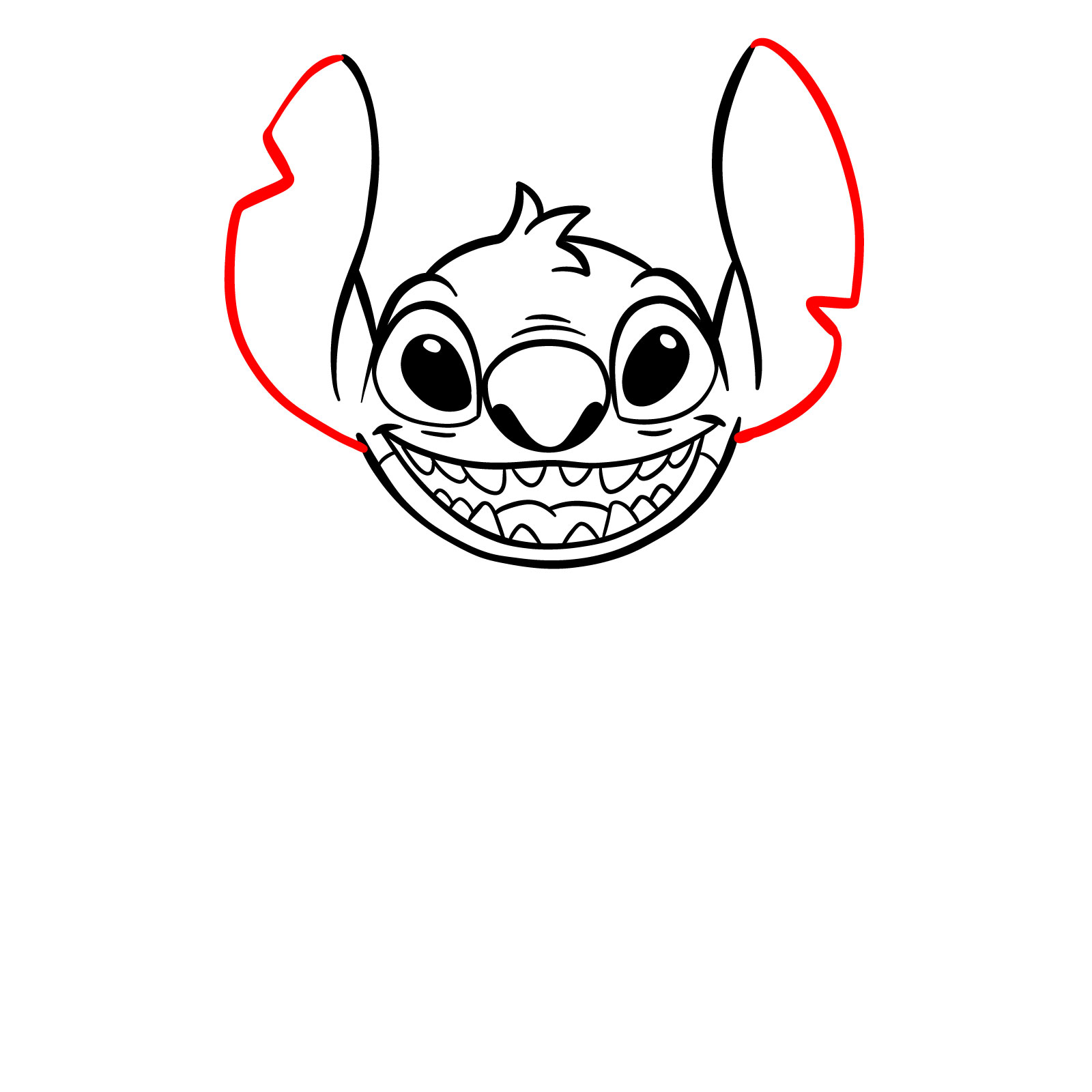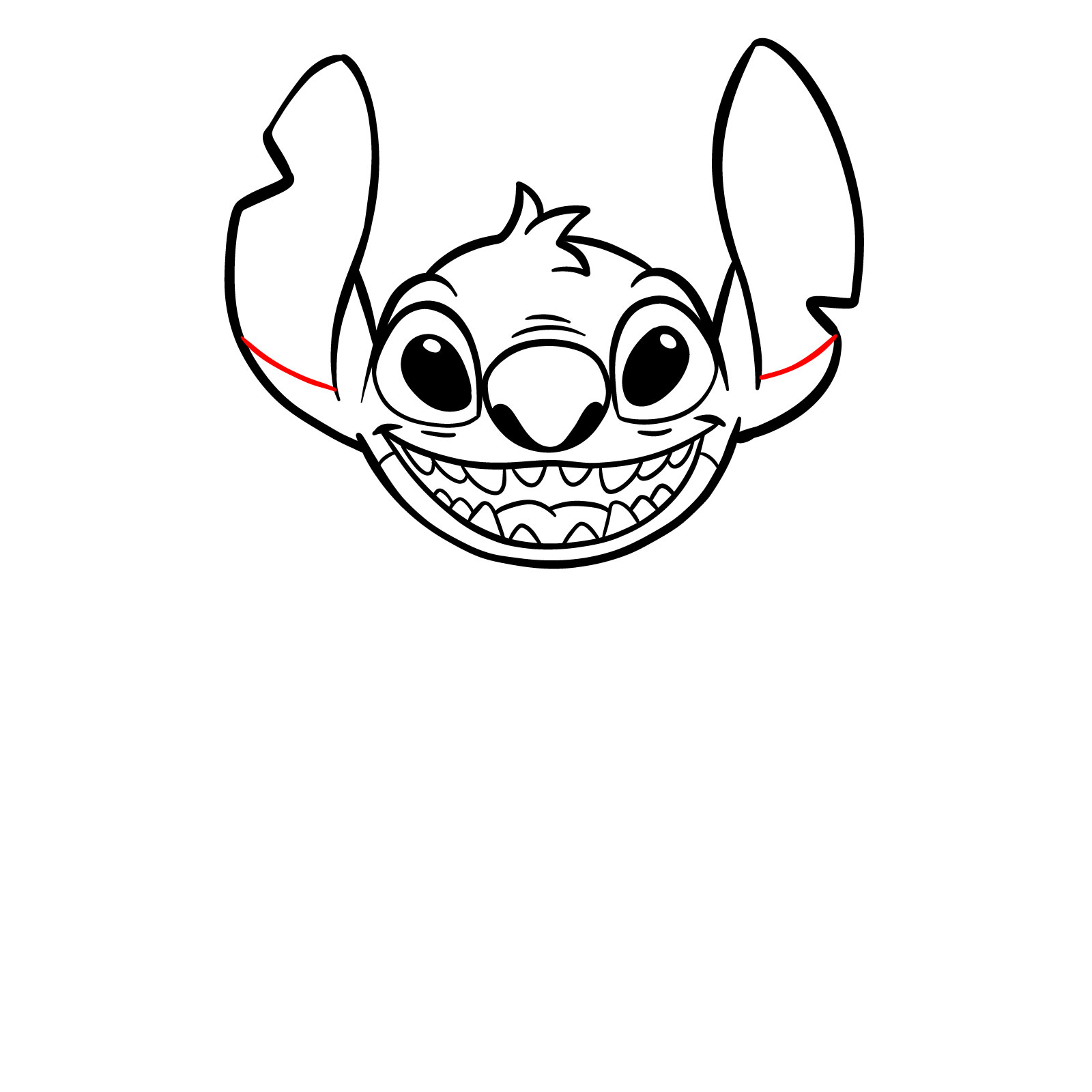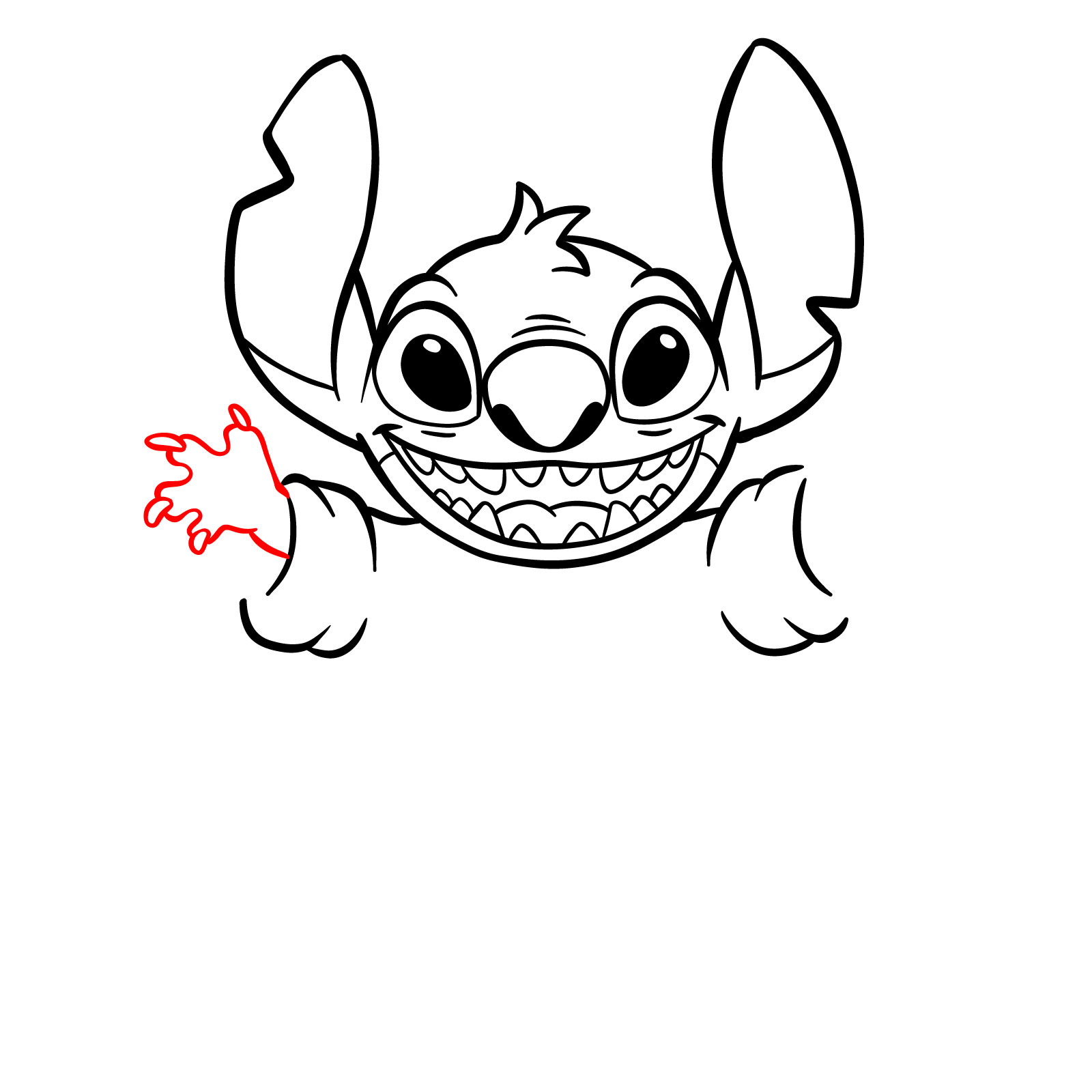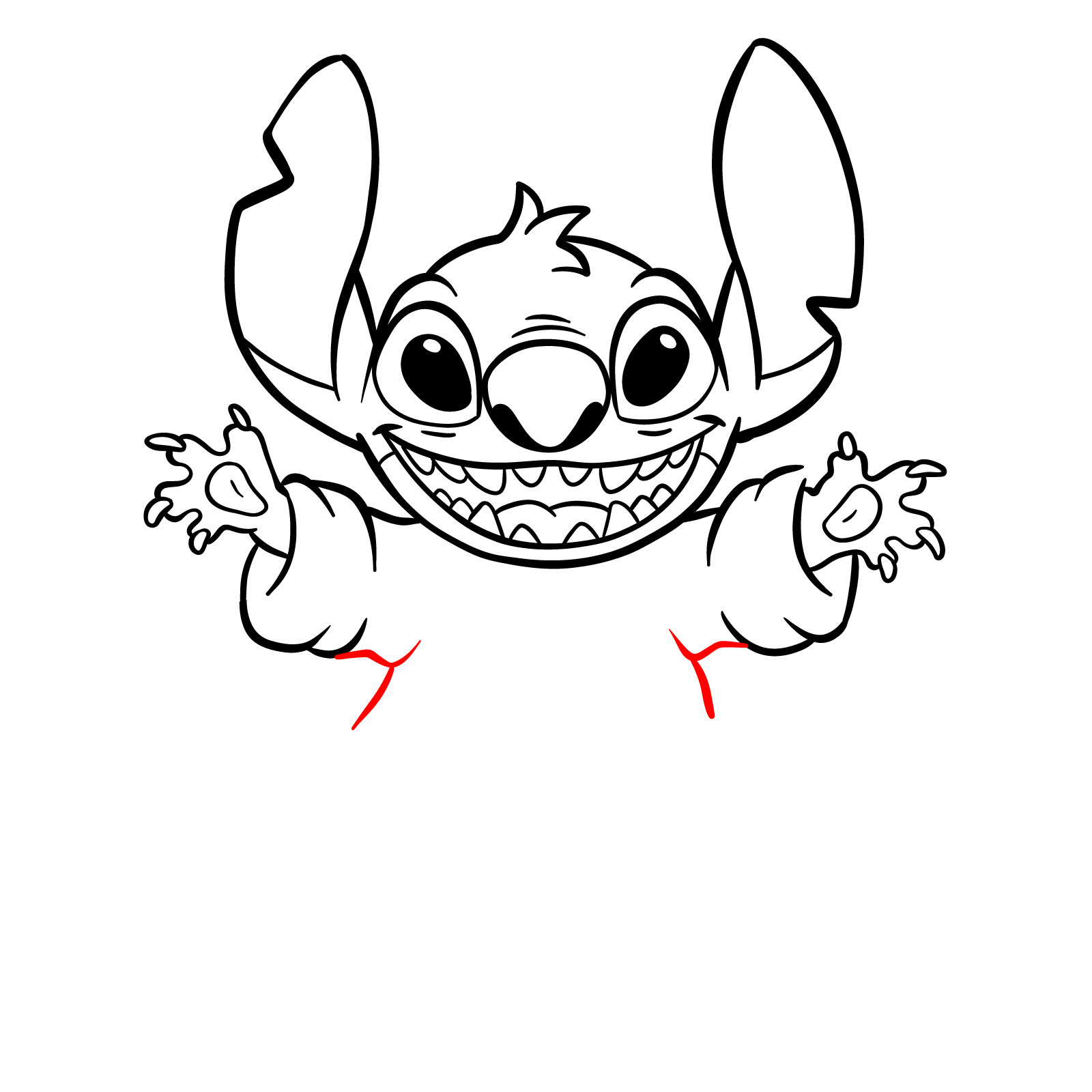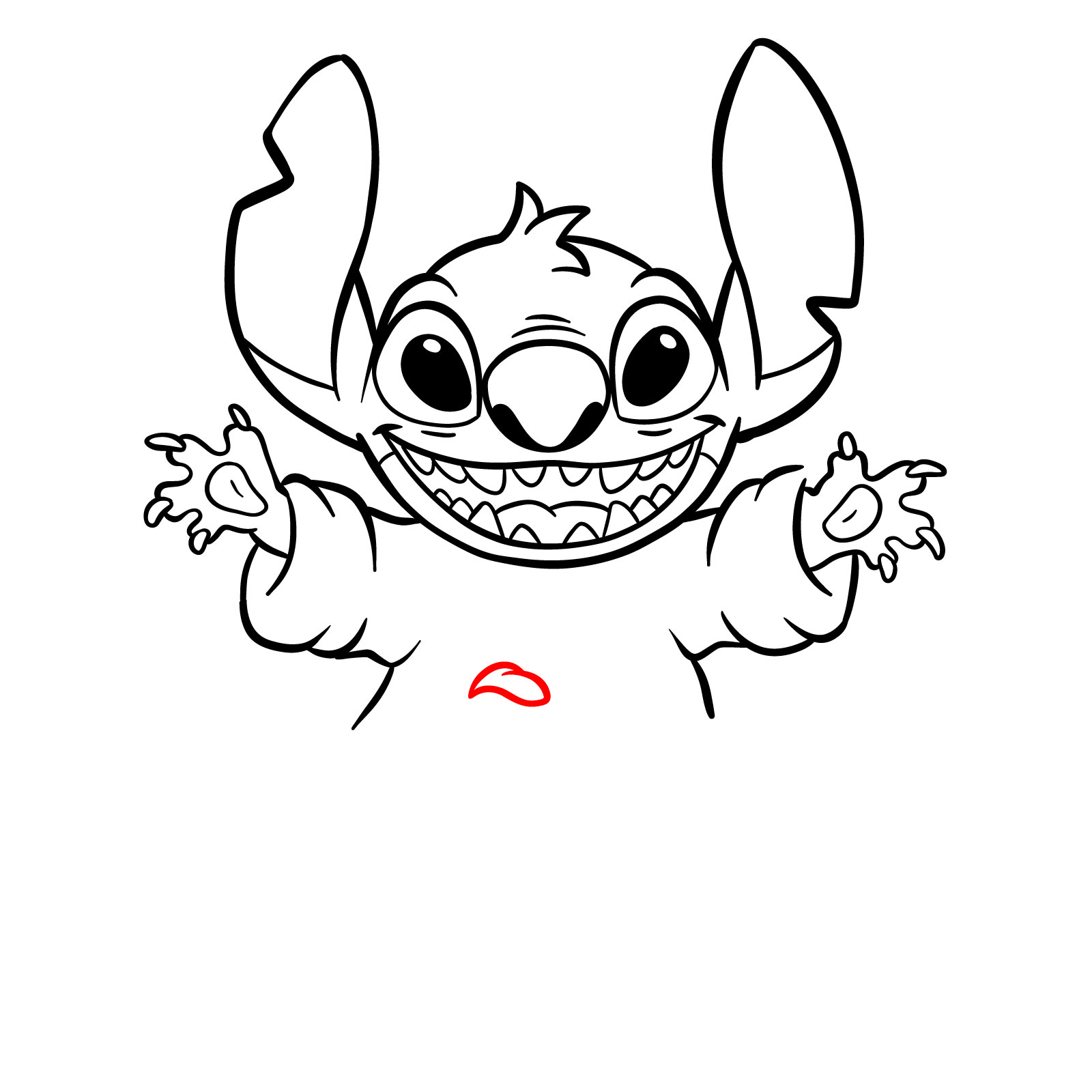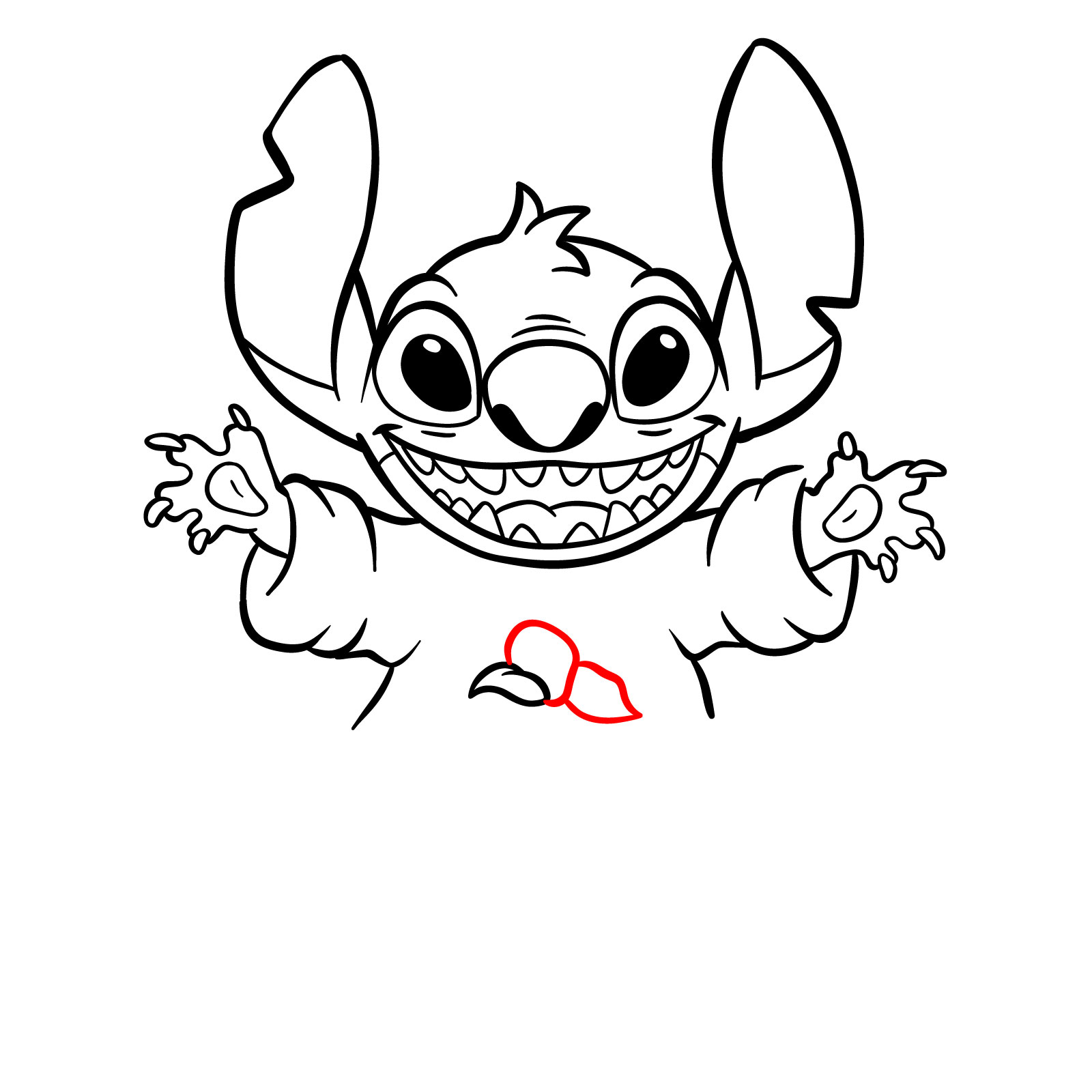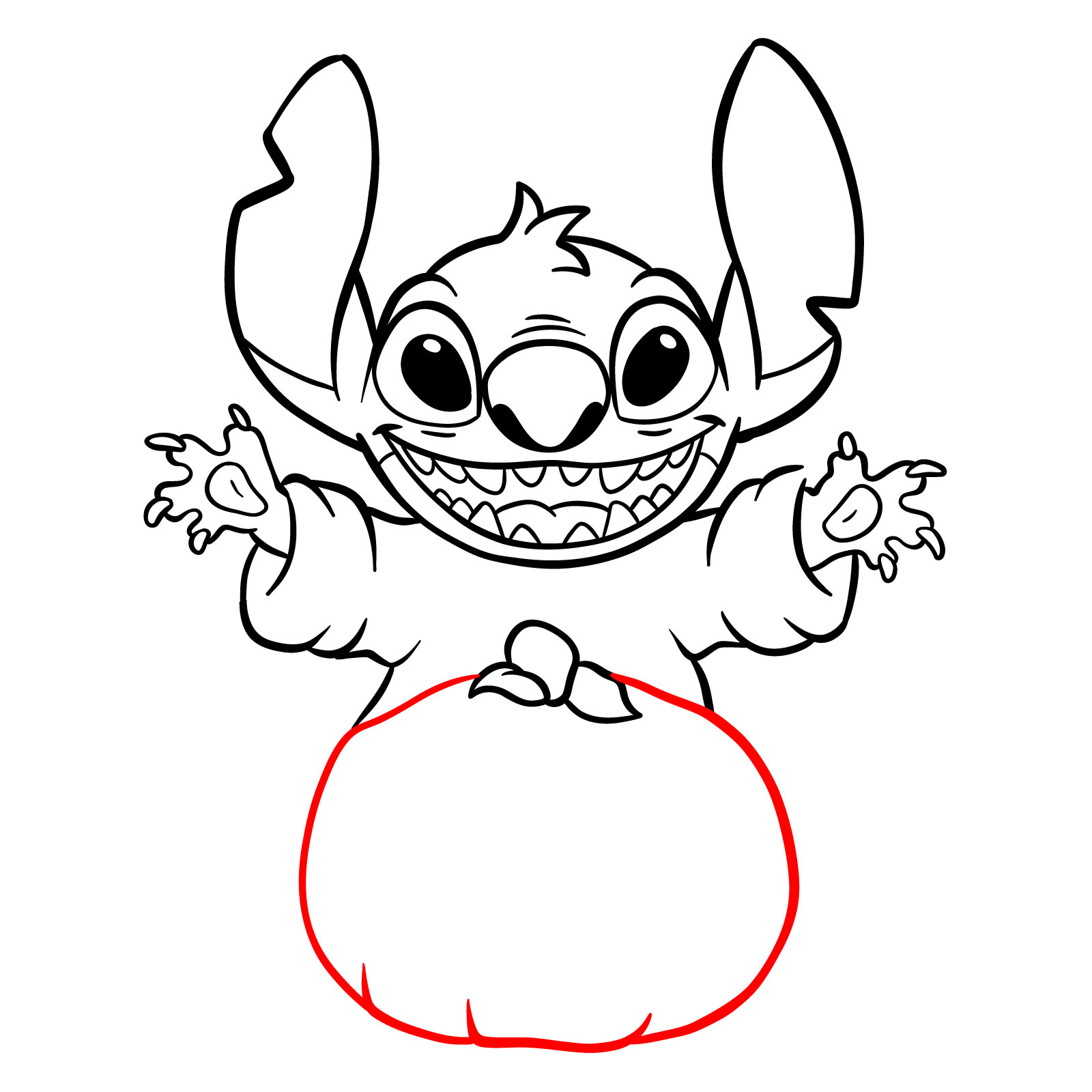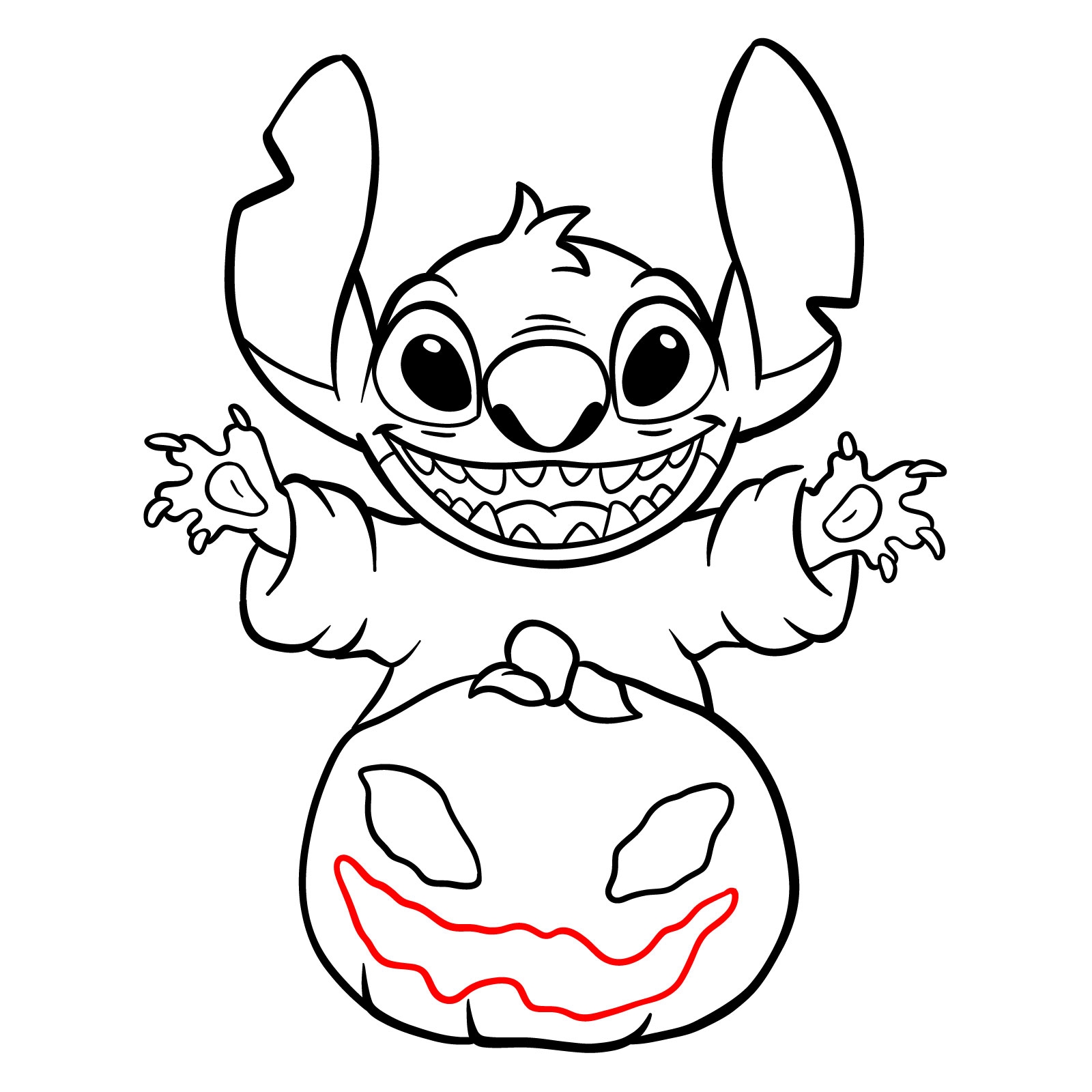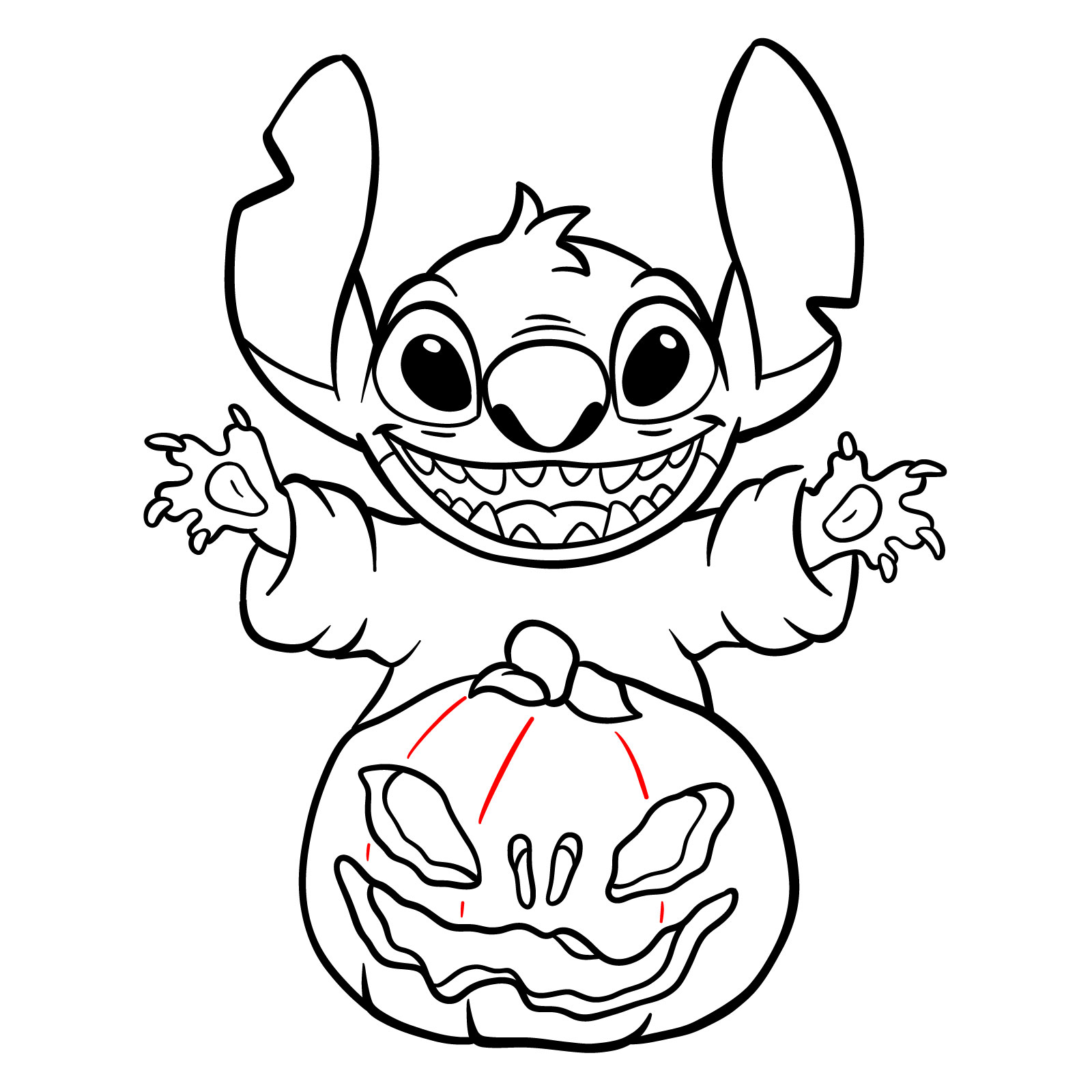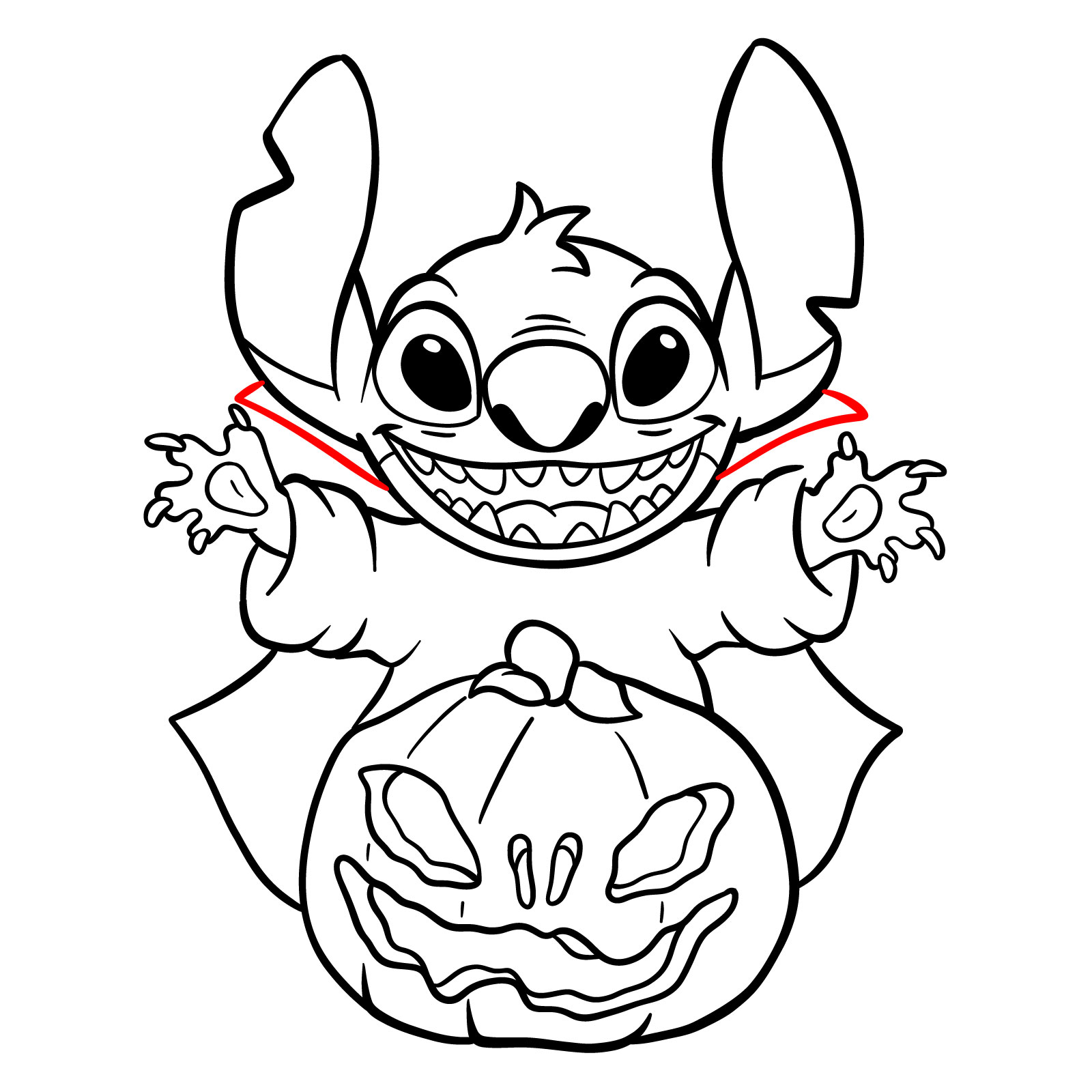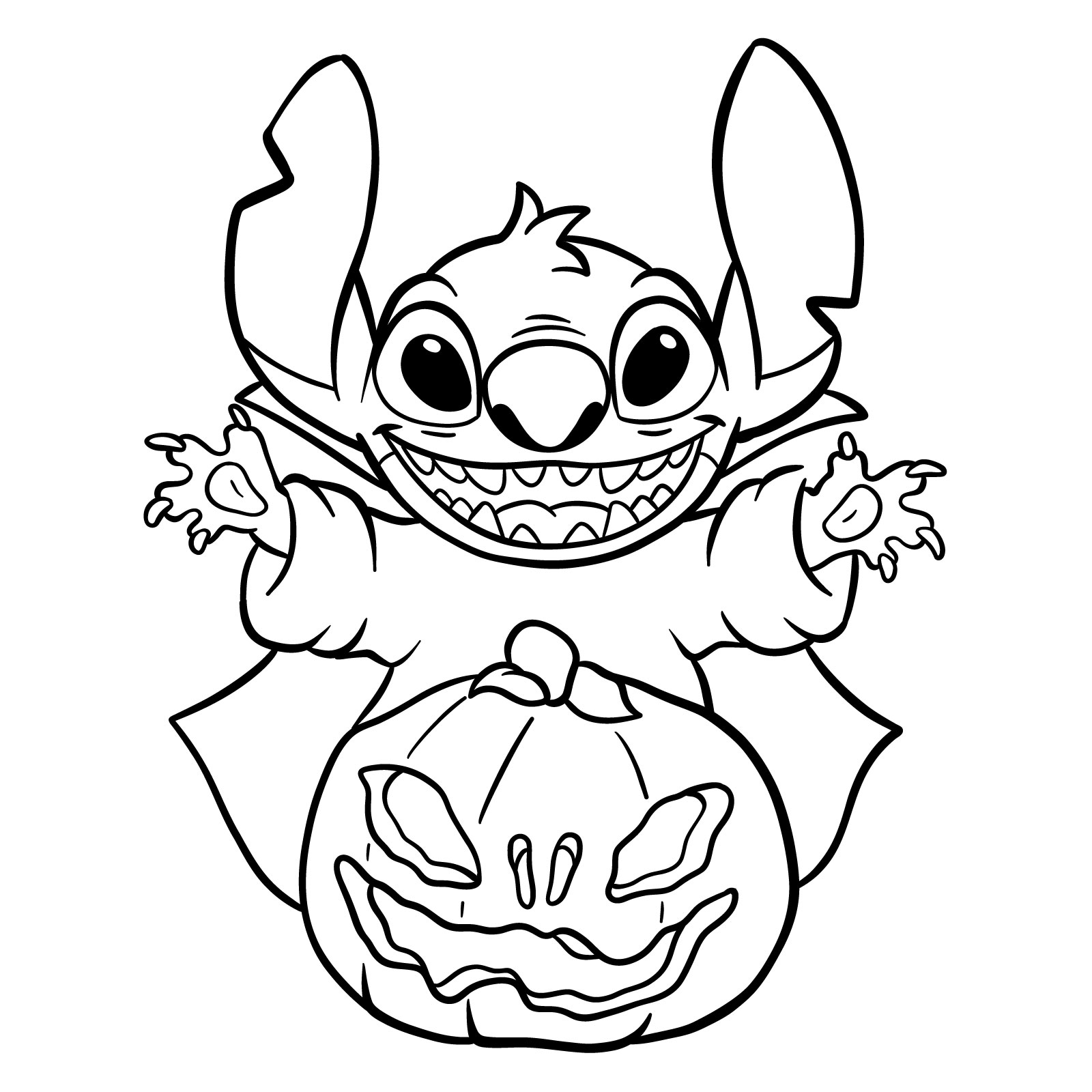 Frequently Asked Questions
How can I capture Stitch's mischievous expression?
Focus on his eyes and eyebrows. A slightly raised brow and a glint in his eyes often do the trick. Keep the mouth in a wide playful smirk, showcasing his notorious yet endearing personality.
Any tips on drawing the jack-o'-lantern's glow effect?
To portray the glow, use a combination of light shading and contrast. Keep the areas directly around the pumpkin slightly darker, making the pumpkin seem like the primary light source in the scene.
How do I sketch the texture of Stitch's wizard cloak?
For the cloak's texture, use wavy lines and varying shades. This provides a velvety, mystical appearance, enhancing the overall Halloween vibe of the drawing.
Thank you for joining me in this artistic journey on how to draw Halloween Stitch with a jack-o'-lantern. Remember, each stroke adds personality to your art, so relish the process. If you've found this guide helpful, consider sharing the link with fellow art enthusiasts or following us on our social media channels. Your support keeps the creativity flowing!
If you wish to further back SketchOk and influence future tutorials, consider making a donation. Your contributions not only fuel my passion but also place your suggestions at the forefront. To suggest, simply leave a message when donating on Buy me a coffee.
Stay connected and inspired: