Combining the mischief of Stitch with the haunting presence of Pennywise results in a drawing that's both endearing and eerie, perfect for Halloween. In this guide, we'll walk you through the steps to bring this fusion to life. Whether you're a seasoned artist or a beginner, our guide on how to draw Pennywise Stitch will assist you in creating an artwork that's sure to stand out.
Character Details and Focal Points
Stitch's Base: Remember, this is Stitch at his core, so his overall body structure, large ears, and wide eyes remain predominant.
Pennywise's Hair and Makeup: Give Stitch the iconic Pennywise hairstyle with two bangs on the sides and one in the middle, and that unsettling makeup to complete the look.
Simplified Costume: Drape Stitch in Pennywise's clown costume, but simplified. Add in ruffles, buttons, and divided segments for that extra touch.
Accessory – The Balloon: Let Stitch hold a balloon in his left hand, reminiscent of the eerie Pennywise.
As a fun twist, consider adding other characters from Disney's universe like Mickey Dracula, Witch Elsa or Chucky Merida dressed as other horror movie icons! Or maybe try sketching Stitch as a wizard with a Jack o-Lantern.
About This Guide
Our drawing guide consists of 24 meticulously planned steps. Here's how to navigate them:
Red Color:

Represents the current step. Focus on these lines.

Black Color:

Indicates lines from previous steps. They provide context to your drawing.

Grey Color:

Denotes the basic proportion sketch. Ensure these lines are drawn lightly as they serve as a guide.
The initial steps lay the foundation with a basic sketch. By the end, you can choose to ink your artwork. If you decide to do so, wait for the ink to dry thoroughly before erasing the pencil sketch to prevent smudging.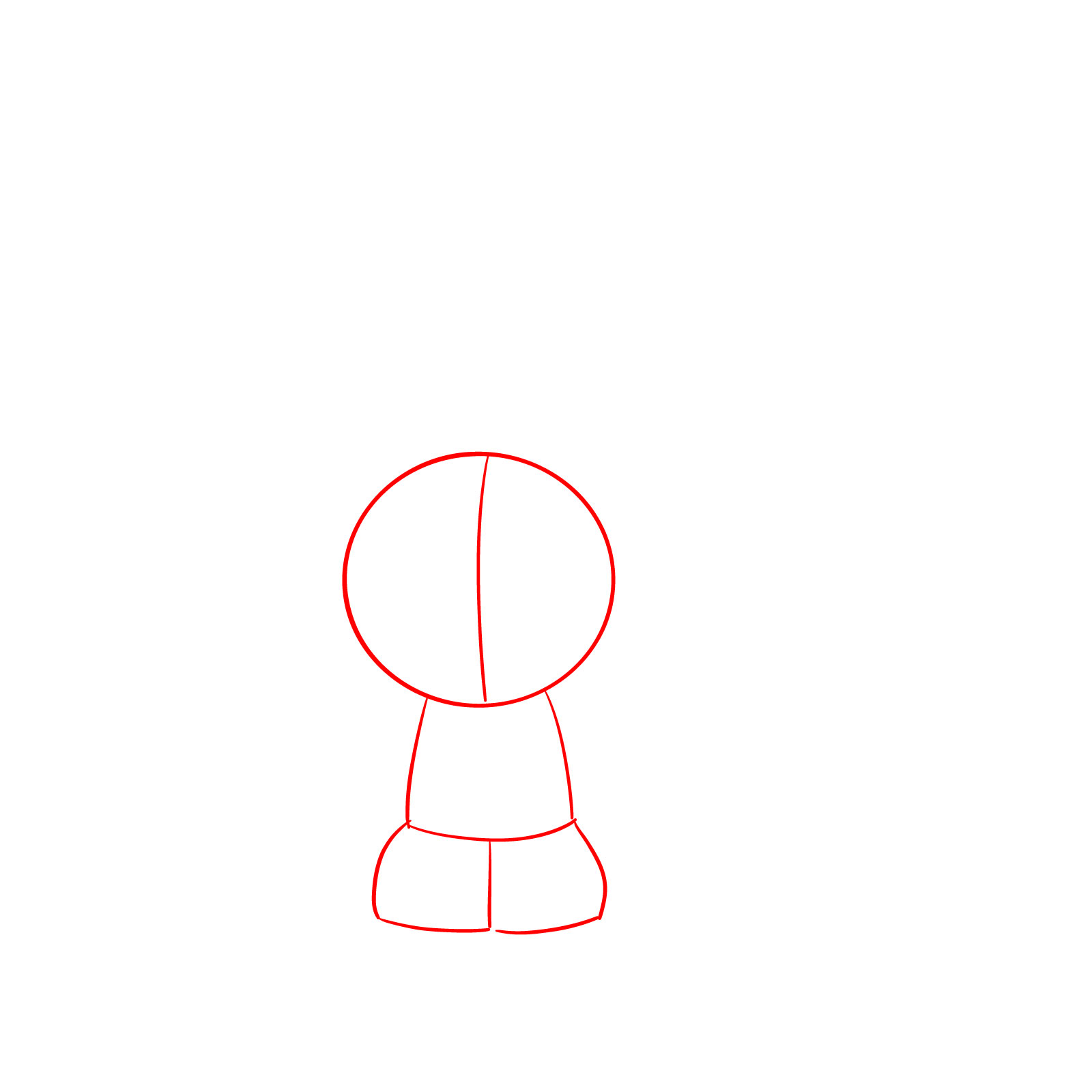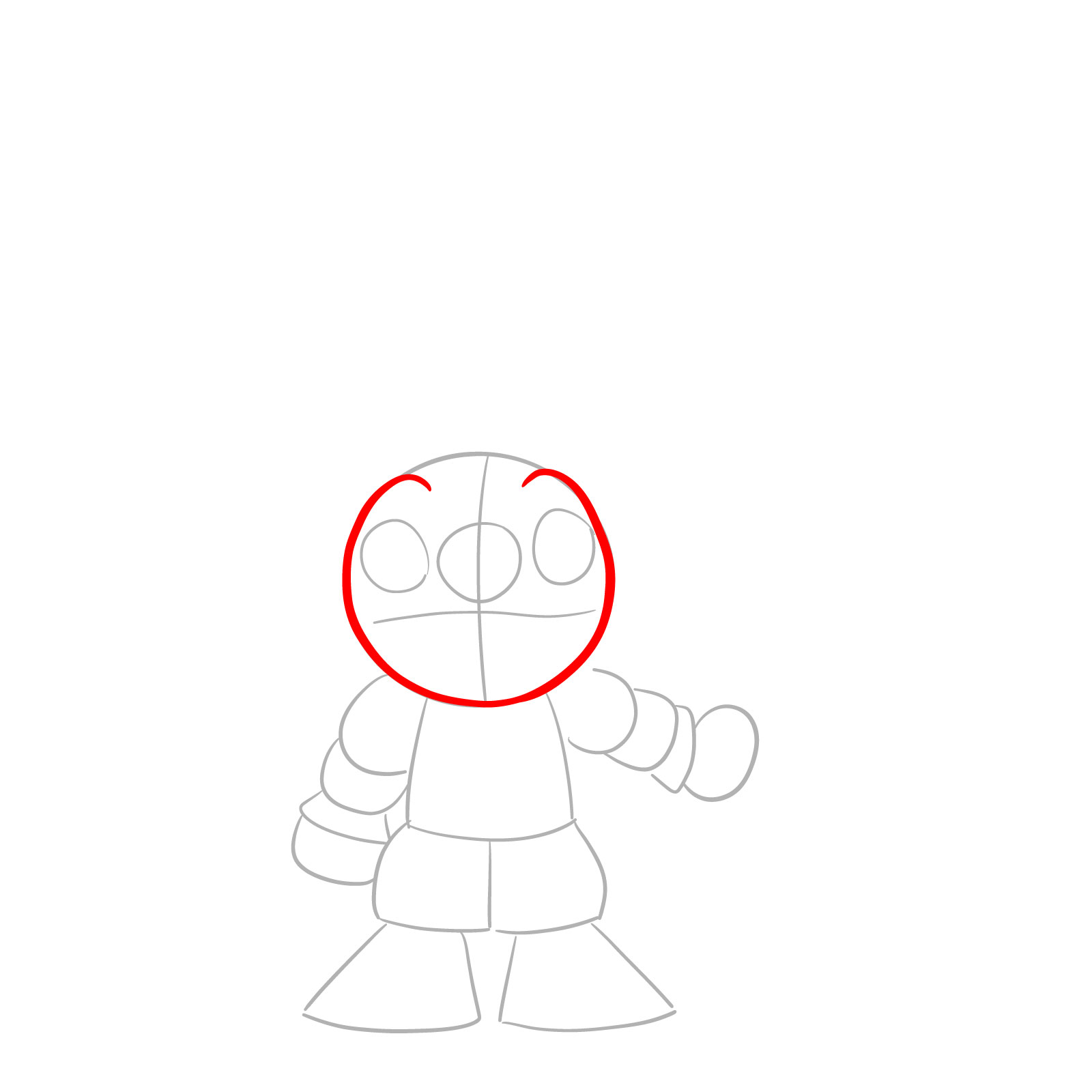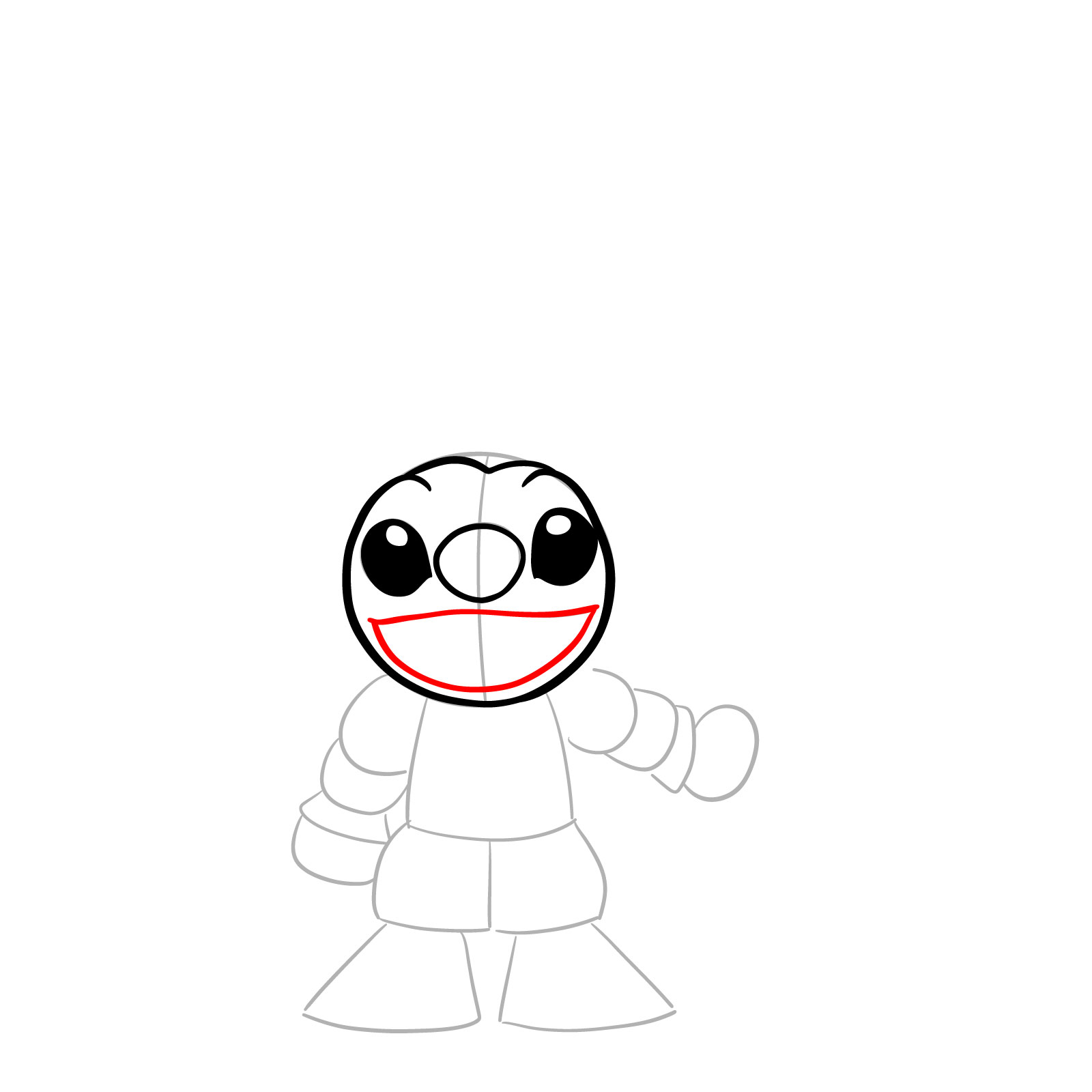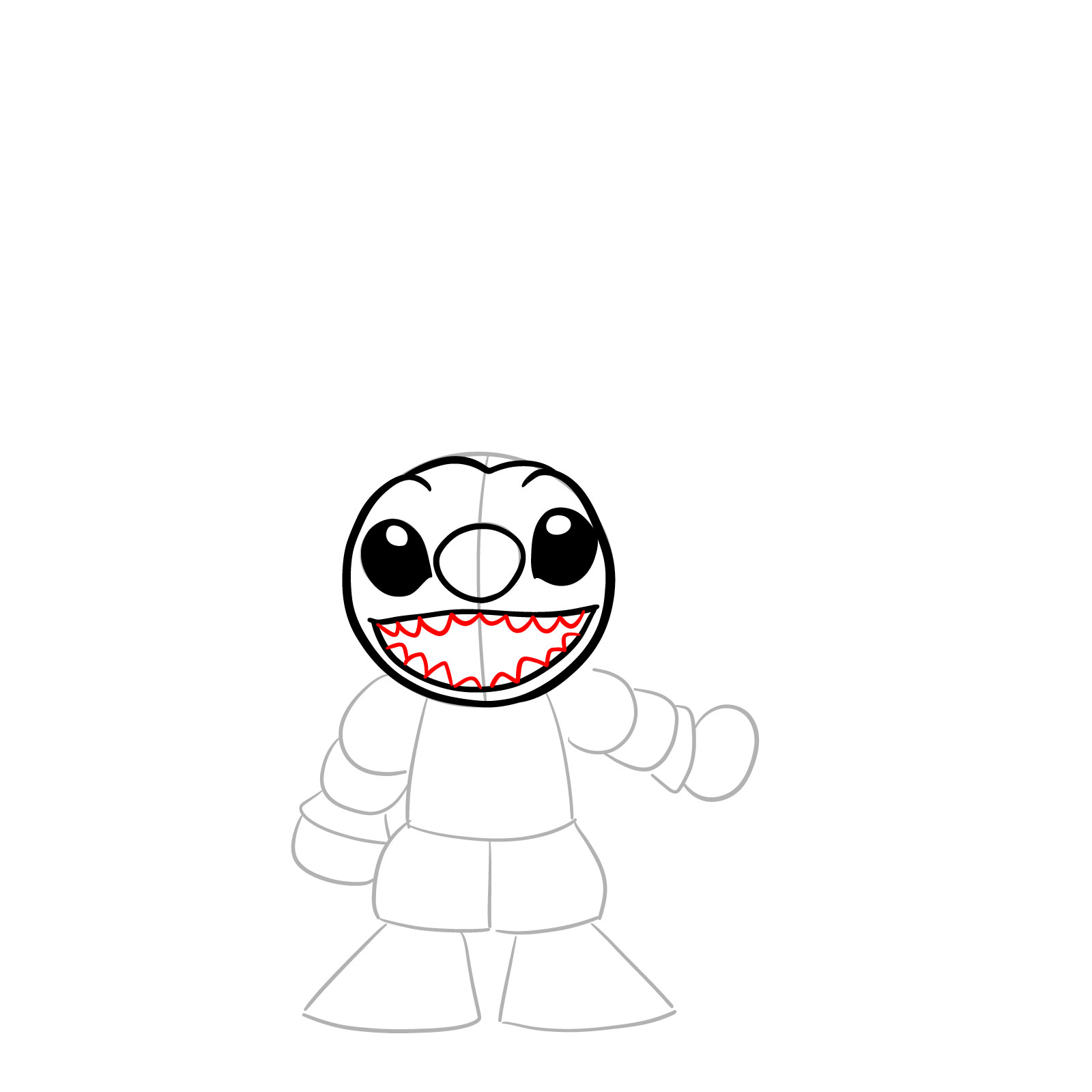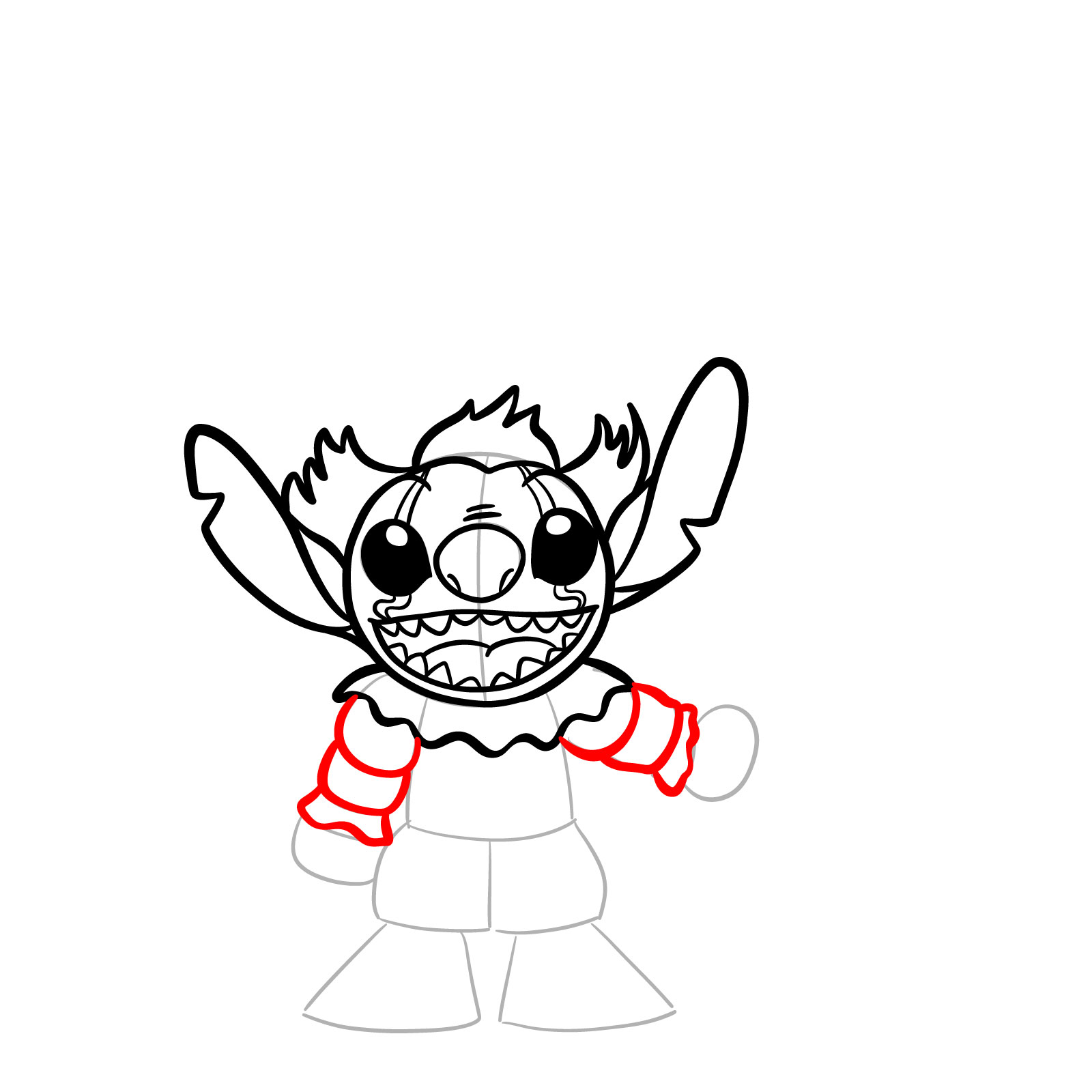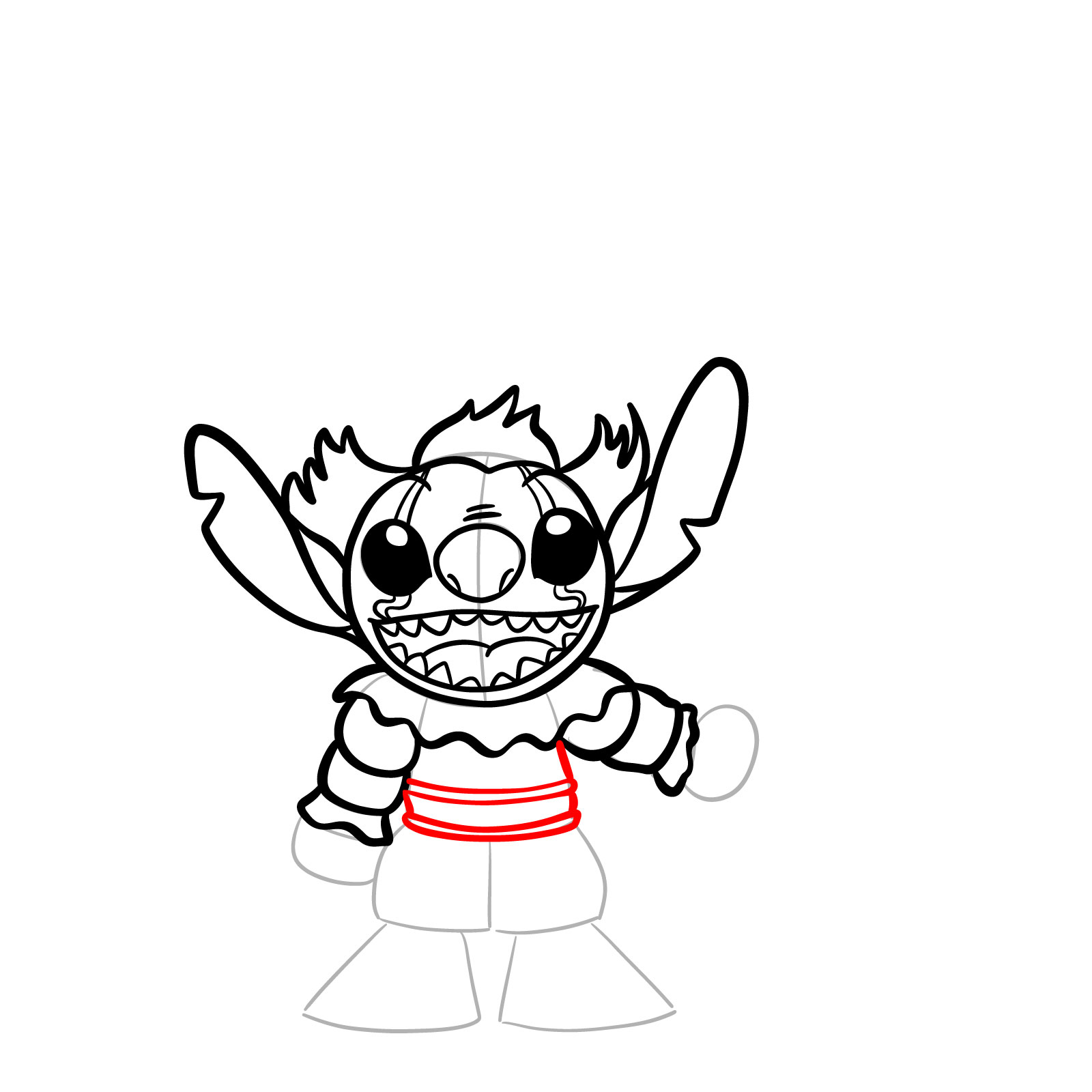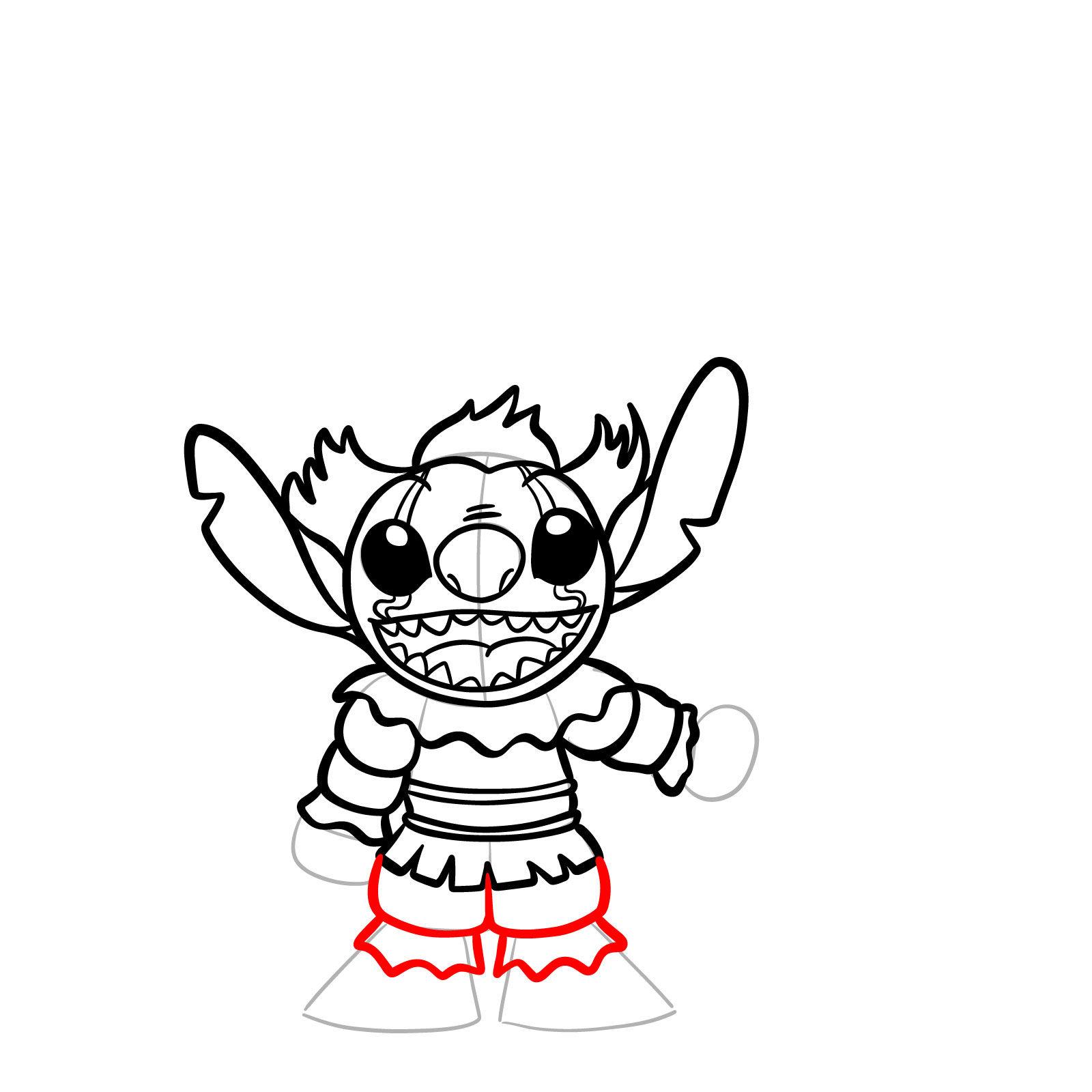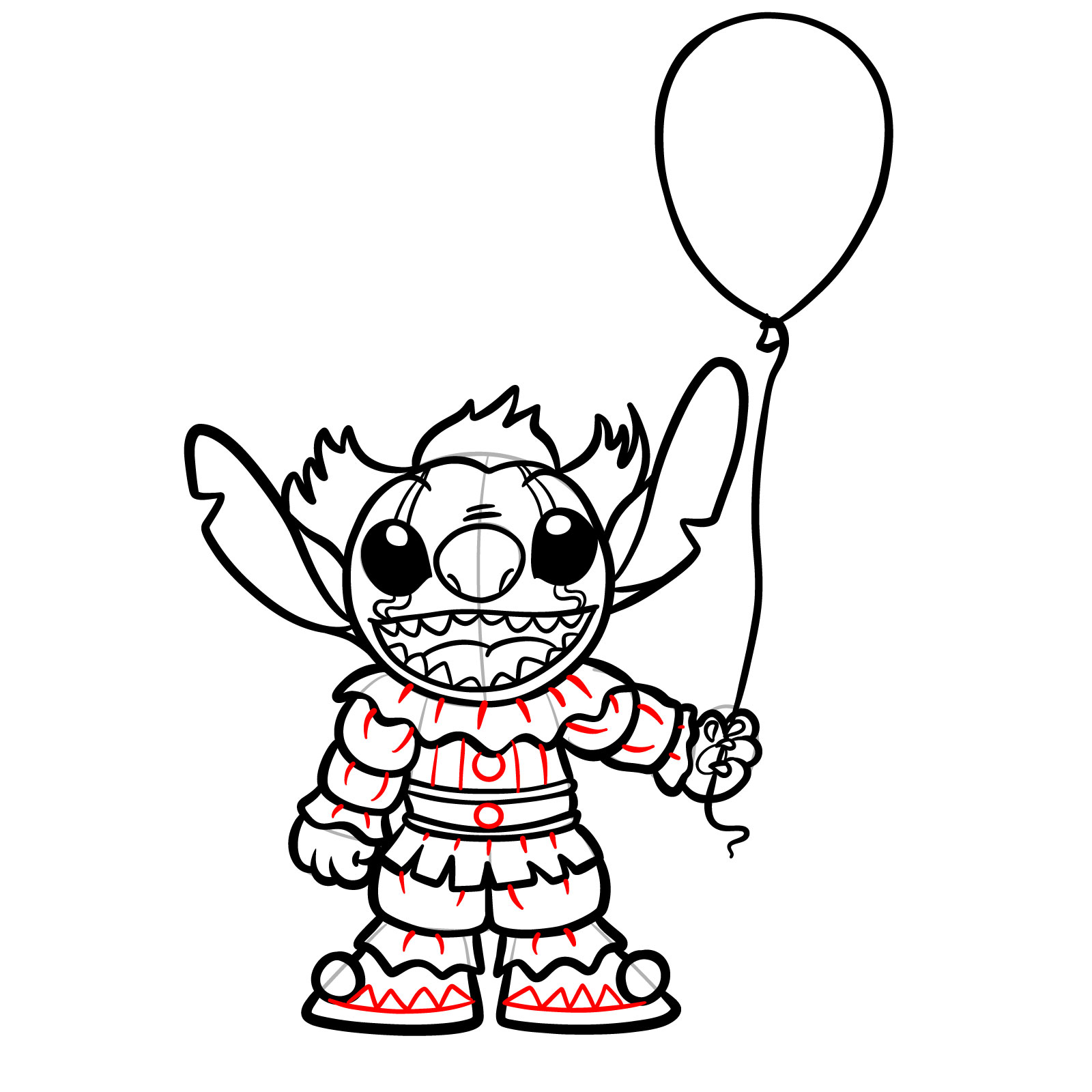 Frequently Asked Questions
What's the best technique for drawing Stitch's eyes as Pennywise?
To capture the essence of both characters, begin with Stitch's wide, circular eyes. Then, using light strokes, add Pennywise's menacing makeup lines that goes from the forehead to the mouth edges through the eyes. The juxtaposition of Stitch's innocence with Pennywise's malice creates a captivating effect.
How do I sketch the Pennywise costume on Stitch's body?
Begin with Stitch's standard body shape. Overlay Pennywise's costume, ensuring it follows Stitch's much smaller body. Remember to simplify intricate details, focusing on key elements like ruffles, buttons, and divided segments.
Any tips for the balloon and its grip?
Start with a light oval sketch for the balloon. For the grip, consider Stitch's hand with claws and sketch him holding the balloon string with a relaxed grip, allowing the string to dangle naturally.
I hope you found joy in this unique how to draw Pennywise Stitch guide. If you'd like to share your Halloween Stitch drawing or this guide with friends, I'd be delighted! Art is always better when shared.
If you've found value in this guide and wish to support the ongoing efforts of SketchOk, you can donate here. Donors can suggest topics for future tutorials in the donation message, and I promise to prioritize these requests. It's always thrilling to bring your desired tutorials to life faster!
Stay connected and inspired by following SketchOk on Facebook, Instagram, and Pinterest. Cheers to more drawing adventures together!