Have you ever wondered how to draw Mirajane Strauss 's full body? Well, wonder no more, my friend! In this guide, we'll show you step-by-step how to create a stunning drawing of Fairy Tail's very own "drawing card". Mirajane is known for her beauty, modeling skills, and curvy figure, making her the perfect subject for any aspiring artist. So, grab your pencils and let's get started!
About Mirajane:
Mirajane Strauss is an S-Class Mage of the Fairy Tail Guild and the older sister of Elfman and Lisanna. She is widely known for her beauty and has posed many times for the Sorcerer Magazine. Mirajane is a slim young woman with long, white hair and large blue eyes. Her most distinctive hairstyle trait is a short, upward ponytail obtained by gathering and tying the hair covering her forehead. She has a curvy, voluptuous body, and her white Fairy Tail Stamp is located on her left thigh. Mirajane's most commonly seen attire is a sleeveless, ankle-length maroon dress with a pleated skirt, adorned by a large, pink bow, and similarly colored trimmings.
Drawing Guide:
Now that we know a little bit about Mirajane, it's time to get down to the nitty-gritty of drawing her full body. Here are some tips to help you get started:
Start with a basic sketch of Mirajane's body shape, using reference images from the guide.
Draw Mirajane's face, paying close attention to her large blue eyes and long, white hair. Remember to include her signature upward ponytail!
Sketch out the details of her outfit, such as the pleated skirt and ankle-length dress.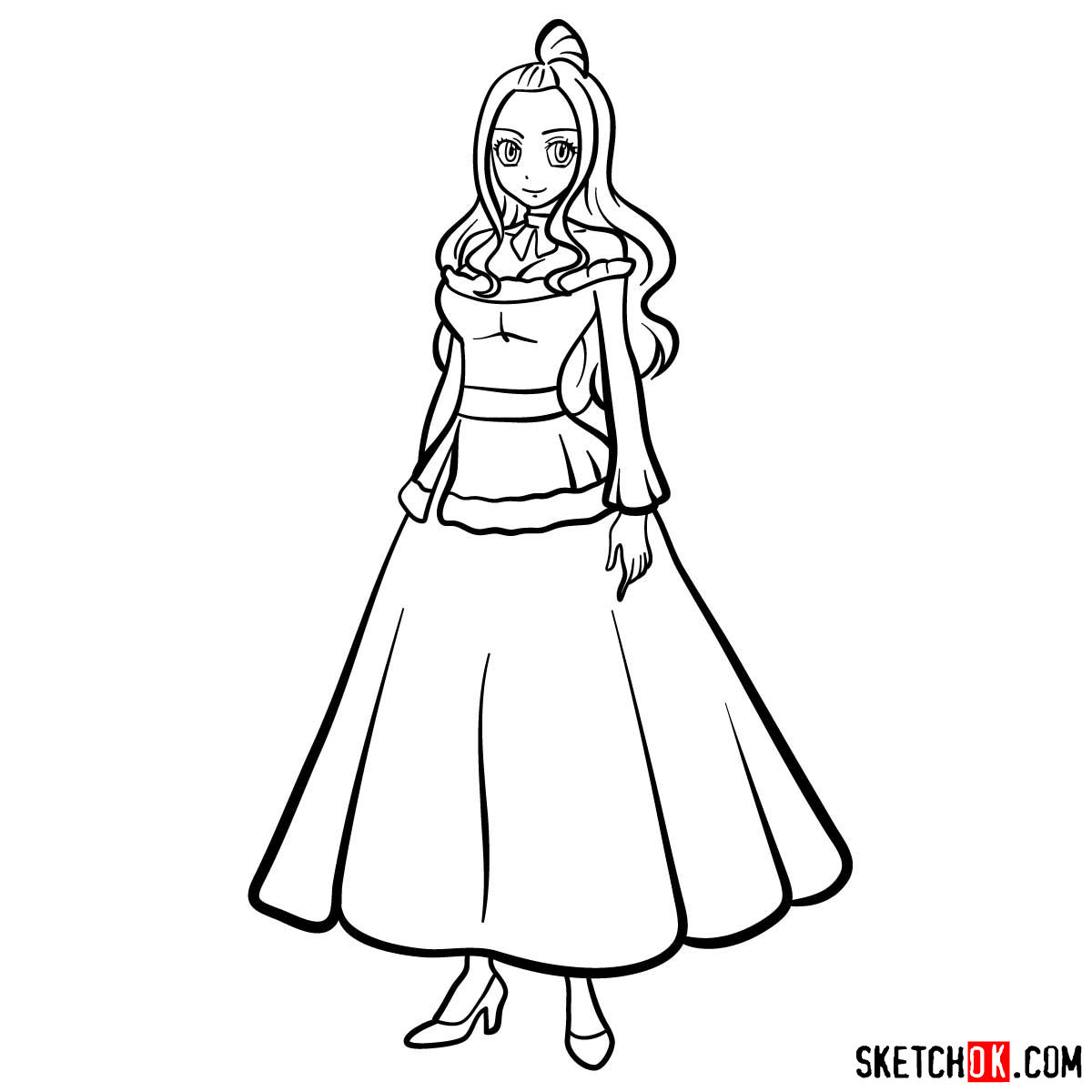 Other Characters to Draw:
If you're looking for more inspiration, why not try your hand at drawing some of Mirajane's Fairy Tail guildmates? From the fiery Natsu Dragneel to the fierce Erza Scarlet, the possibilities are endless. Or, if you're feeling adventurous, why not try drawing characters from other anime series like Naruto or One Piece? The world is your oyster, my friend.
And there you have it, a comprehensive guide on how to draw Mirajane Strauss 's full body. We hope you've enjoyed this tutorial and that it's inspired you to create your own masterpiece. If you've found this guide helpful, why not show your support by buying us a coffee? Your support helps us create more content like this, and we greatly appreciate it. Happy drawing!