Greetings, fellow artists! Are you ready to take your art skills to the next level and draw the legendary Natsu Dragneel's face? Look no further, because we've got you covered! In this comprehensive guide, we'll take you through the step-by-step process of drawing the spiky-haired, dragon-slaying, fire-breathing Natsu Dragneel from the anime series Fairy Tail. Don't worry if you're new to drawing, as we've got plenty of tips and tricks to help you along the way. So, let's dive into the world of Natsu and bring his dynamic personality to life on paper!
About the Character
Natsu Dragneel is the main protagonist of the popular anime and manga series Fairy Tail. He is a member of the titular guild and is known for his hot-headedness, quick temper, and fierce loyalty to his friends. Natsu is a Dragon Slayer, which means he has the ability to control and manipulate fire, and he uses this power to devastating effect in battle. He is also incredibly strong and skilled in hand-to-hand combat, often using his fists and feet to take down opponents. Natsu is characterized by his spiky pink hair, signature scarf, and fiery personality.
Drawing Guide with Tips and Tricks
To draw Natsu Dragneel's face, you'll need a few basic supplies, such as paper, pencils, erasers, and a reference image of the character. Once you've gathered your materials, follow these simple steps:
Start by sketching a rough outline for the drawing. Use light pencil strokes.
Sketch in his spiky hair, taking care to create the distinctive layered look.
Add details to his face, such as his eyebrows, nose, and mouth.
Draw in his scarf, paying attention to the folds and creases.
Finish by shading and adding any additional details, such as shadows or highlights.
Remember to take your time and don't be afraid to make mistakes. Drawing is all about practice, so keep at it and soon you'll be creating masterpieces just like the Fairy Tail guild!
Here are a few tips and tricks to help you along the way:
Use light pencil strokes at first, so you can easily erase mistakes and adjust your drawing as needed.
Pay attention to the proportions of the face, such as the placement of the eyes and nose.
Practice shading to give your drawing depth and dimension.
Experiment with different drawing styles to find what works best for you.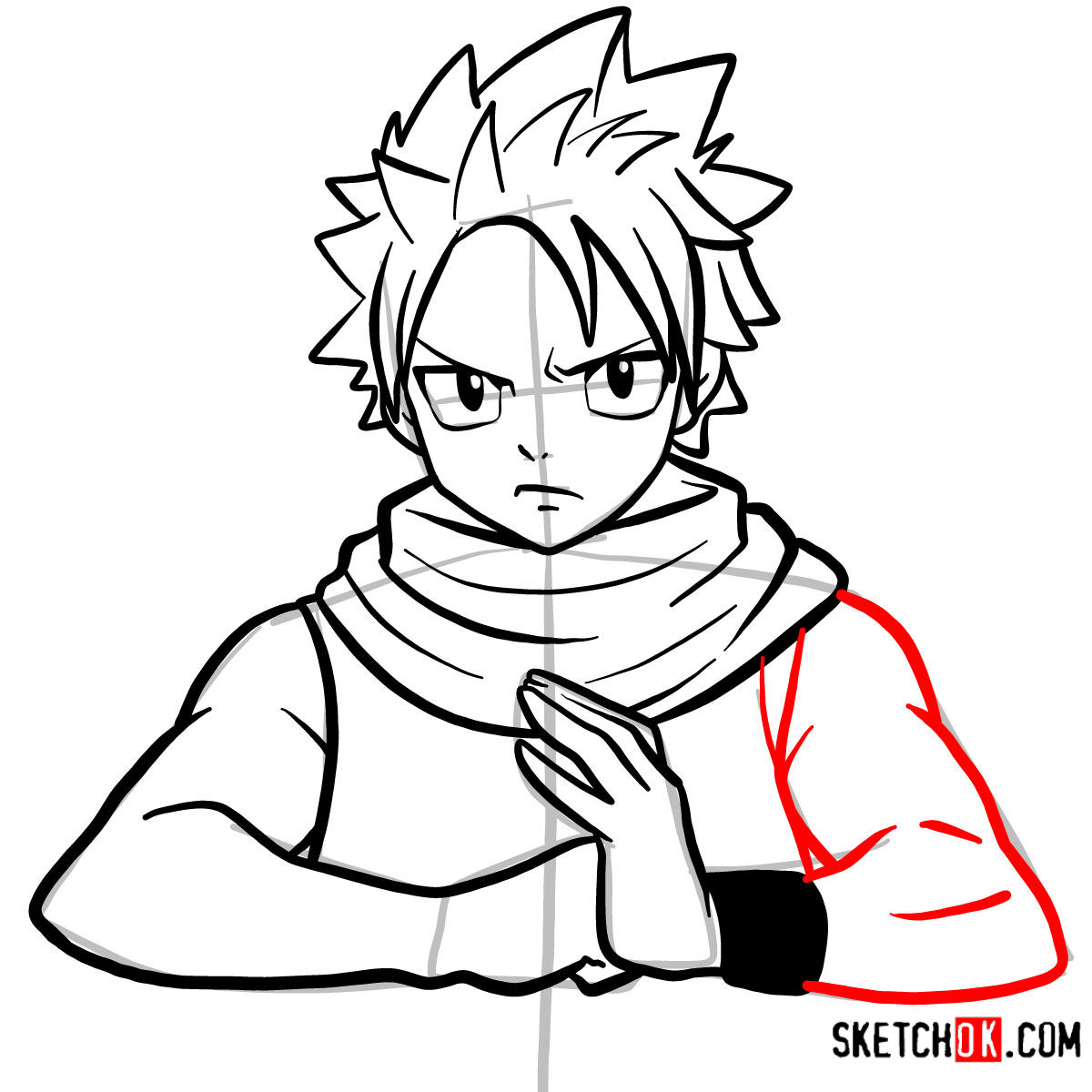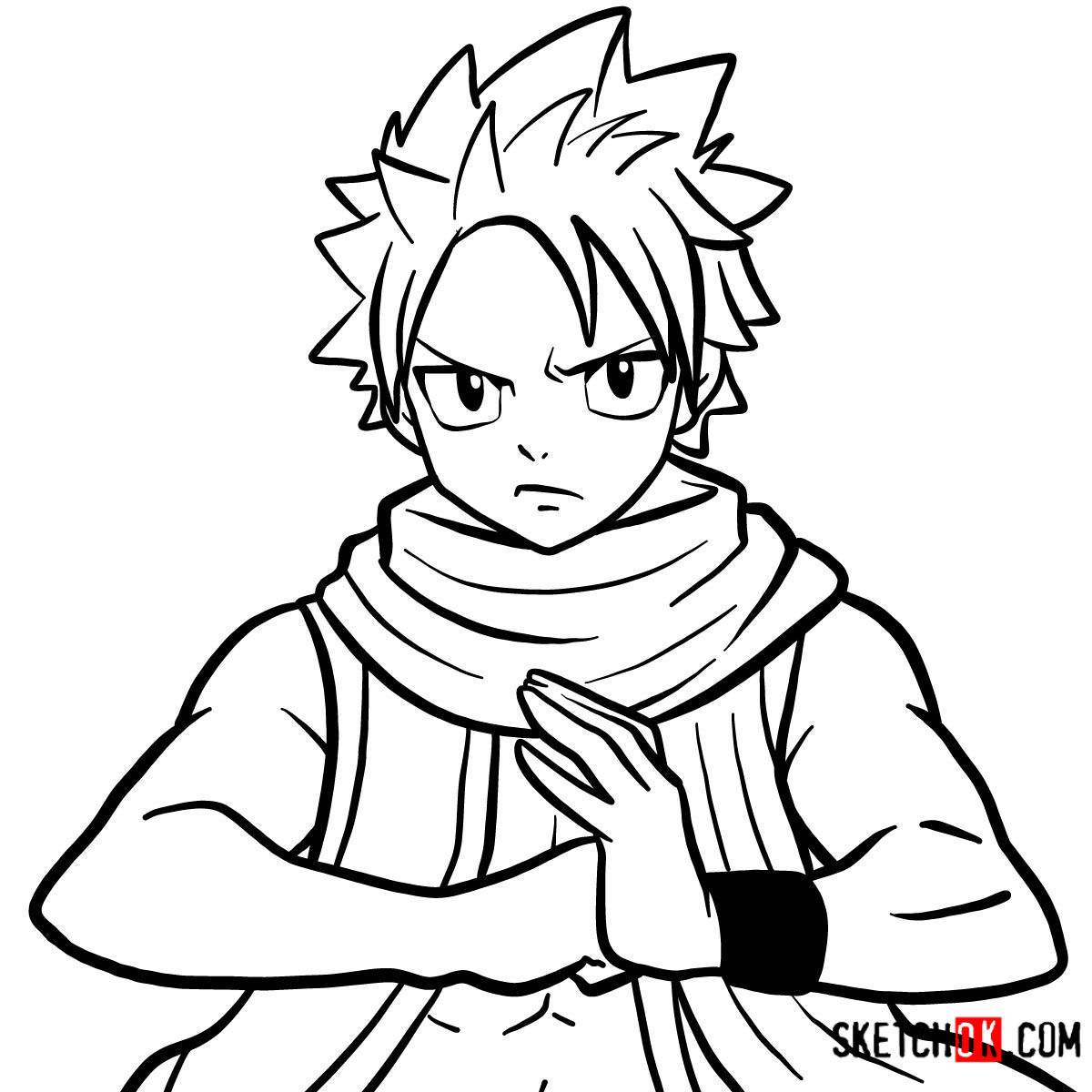 What to draw next?
If you're a big fan of the Fairy Tail series, you're in luck because there are plenty of other characters to draw! From the young Dragon Slayer Wendy Marvel to the lightning-fast Laxus, there's no shortage of characters to bring to life on paper. You can even try your hand at drawing some of the characters' more elaborate costumes and magic spells for an extra challenge. Who knows, you might even discover a new favorite character to draw!
If you enjoyed this guide on how to draw Natsu's face and want to support me, consider buying me a coffee! As an artist and blogger, every cup of coffee helps me stay awake and continue creating content for you. Plus, it's a great way to show your appreciation and encourage me to make more drawing guides in the future. So, if you want to help me fuel my creativity, head over to Buy Me a Coffee and show your support today! And who knows, maybe one day you'll be the one creating amazing art and sharing your tips and tricks with others.