Hey there, fellow aspiring artists! Are you ready to add some icy coolness to your drawing skills? Then come and join me as we explore the world of Gray Fullbuster, one of the most badass Mages from Fairy Tail! With his spiky black hair, toned and muscular body, and laid-back personality, Gray is a fan favorite who never fails to impress. But how can you draw him like a pro? Don't worry, my dear friend, because I've got your back! In this beginner's guide, we'll cover all the essential tips and tricks you need to know to create your own stunning Gray Fullbuster artwork. So grab your pencils and let's get started!
Meet Gray Fullbuster – the Icy Hot Mage of Fairy Tail
Gray Fullbuster is a Mage of the Fairy Tail Guild and a member of Team Natsu. He has dark blue eyes, spiky black hair, and a toned and muscular body that makes him a heartthrob for many fans. His most prominent features include a scar above his left eye and a cross-shaped scar on his lower abdomen. Gray is known for his laid-back personality, friendly rivalry with Natsu, and loyalty to his guild and comrades. He also has a disturbing habit of unconsciously removing his clothes at inappropriate moments, which can be both hilarious and embarrassing.
Drawing Guide: How to Draw Gray Fullbuster Step-by-Step
To draw Gray Fullbuster, you'll need to focus on his distinctive features and clothing styles. Here are some tips and tricks to help you:
Start with the basic sketch of his head, face, and body proportions.
Add details such as his spiky hair and facial features.
Sketch his necklace with a cross, which is a consistent part of his clothing.
Draw his outfit, which is an unbuttoned shirt, pants and simple footwear.
Finish by adding shading and highlights to make your artwork pop!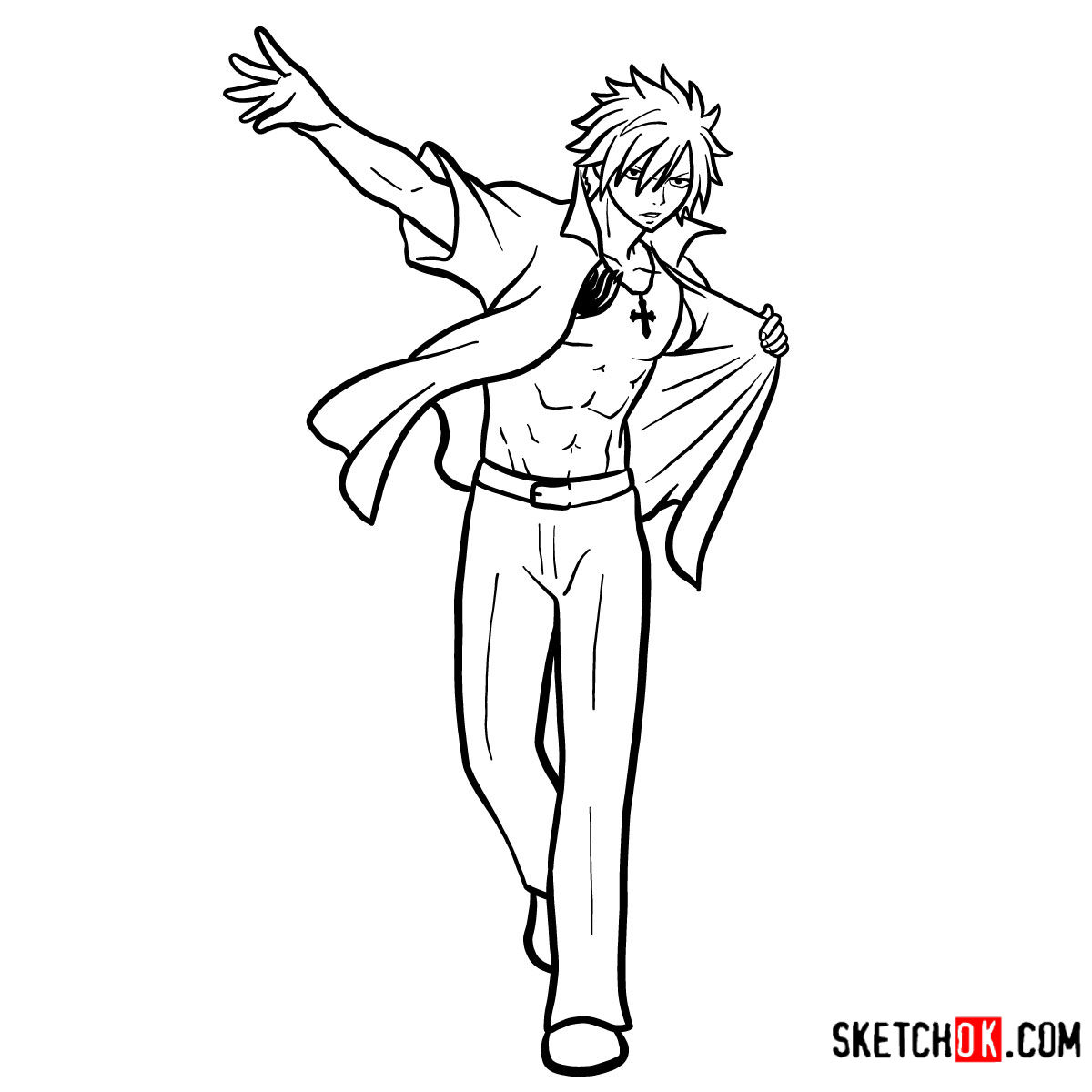 Other Characters to Draw: From Fairy Tail and Beyond!
If you want to practice your drawing skills further, why not try these other anime characters?
And there you have it, folks! A complete guide on how to draw Gray Fullbuster, one of the coolest Mages from Fairy Tail. We hope you enjoyed our tips and tricks, and that you'll practice your drawing skills to create your own stunning artwork. Don't forget to check out other anime characters to draw and show your support for us by buying us a coffee. We promise to use it to fuel our creative passion and bring you more awesome drawing guides in the future. Thanks for reading and stay cool!