Greetings, fellow artists! Are you ready for a new challenge? If you're a fan of anime and manga, you've probably heard of Sting Eucliffe, the current Guild Master of Sabertooth Guild. But did you know that you can draw him yourself? That's right, in this post, we'll be sharing all the tips and tricks you need to create your own stunning artwork of Sting. So, grab your pencils and let's get started!
About Sting Eucliffe
Sting Eucliffe is a slim, muscular young man with spiky blond hair and slanted, dark blue eyes. He is one of the Twin Dragons of Sabertooth and was originally a Dragon Slayer from four hundred years past. As a Dragon Slayer, Sting possesses sharp canine teeth, and his left ear is adorned with a crystalline earring. He wears a blue vest with golden outer edges and inner edges covered by a prominent trimming of gray fur over a short, cream top, leaving his muscular upper abdominals exposed. His arms are covered by dark blue gloves, and he wears loose, cream-colored pants held up by suspenders. Over them, he dons distinctive dark blue galosh-esque footwear that reaches up to his thighs.
Drawing Guide:
Alright, aspiring artists, let's get down to business and draw the mighty Sting Eucliffe! Don't worry if you're feeling a little intimidated by his sharp, muscular figure and wild spiky hair, we've got you covered. First off, make sure you have all the necessary materials – pencil, eraser, paper, and maybe some colored pencils if you're feeling fancy. Next, start with a simple sketch of the basic shape of Sting's body, using reference images below. From there, gradually add in the details – his distinctive hair, sharp eyes, and of course, that Sabertooth guild mark. Take your time and don't be afraid to make mistakes – art is all about trial and error. By the time you're done, you'll have a drawing that would make even the Twin Dragons of Sabertooth jealous!
Here are some tips to make your drawing stand out:
Use shading to create depth and dimension, especially in his clothing and hair.
Pay attention to the details, such as the rectangular protrusions on the front portion of his boots.
Play around with different poses and facial expressions to capture Sting's personality.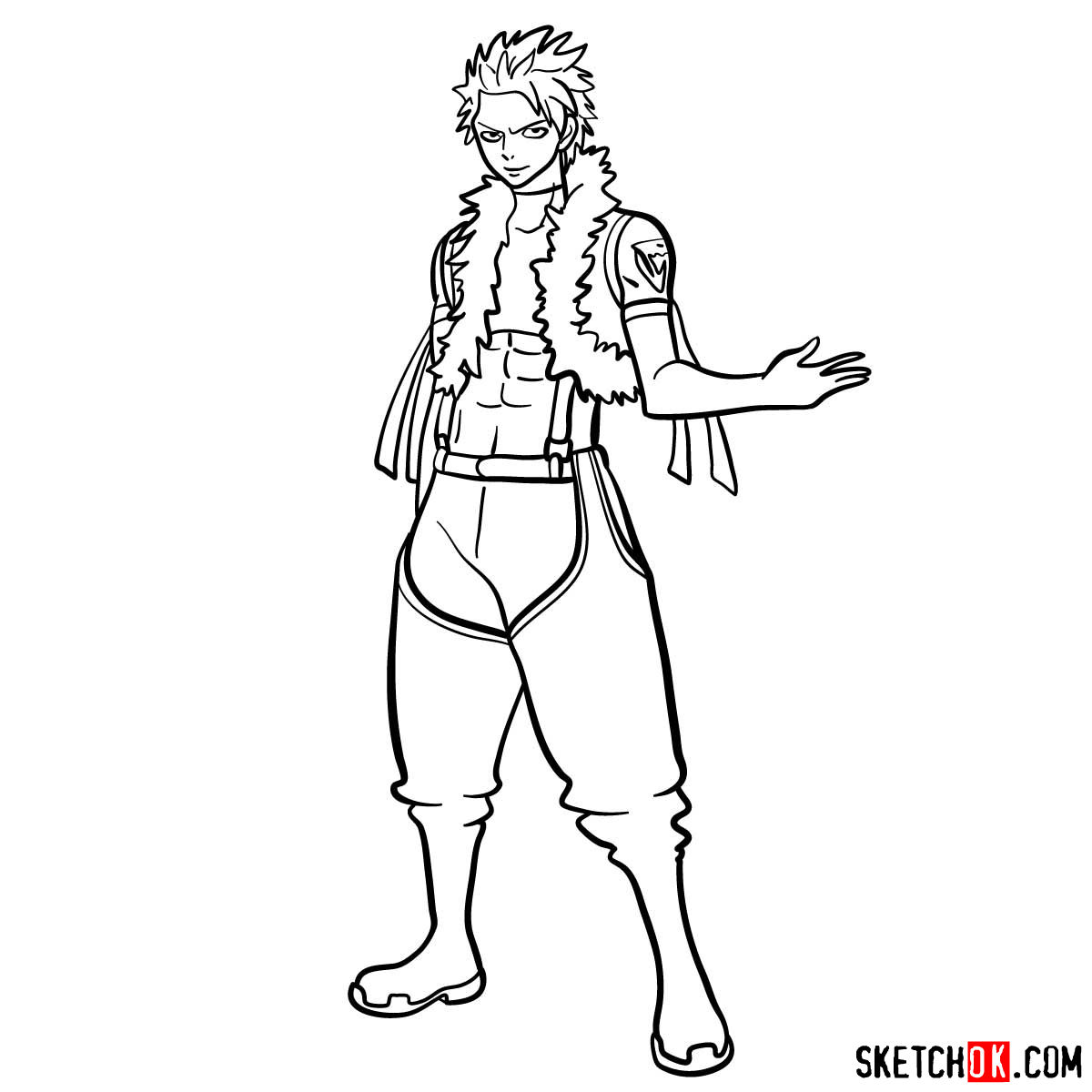 Other Characters to Draw
If you're looking for other characters to draw from the Fairy Tail series, the possibilities are endless! You could draw the hot-headed protagonist Natsu with his signature pink spiky hair and scarf, the beautiful celestial wizard Lucy with her keys, or the young Dragon Slayer Wendy Marvell. And if you want to branch out beyond the series, there's always the option to draw other anime characters, animals, or even your own original characters! The sky's the limit when it comes to drawing, so let your imagination run wild.
And there you have it, a guide to drawing the slim and muscular Sting Eucliffe from Fairy Tail! Remember, practice makes perfect, so don't be afraid to make mistakes and keep working at it. With dedication and a love for art, you'll be creating stunning drawings in no time. So grab your pencils and let's get drawing! And if you enjoyed this guide, consider supporting me on Buy Me a Coffee. Every little bit helps me create more content for aspiring artists like you. Plus, who doesn't love a good cup of coffee to fuel their creativity? Thanks for reading, and happy drawing!