Have you ever been captivated by Brandon's charisma in Winx? The handsome squire with his dashing appearance has won hearts across the globe. Now, with our step-by-step guide, you can master how to draw Brandon from Winx and bring this charming specialist to life on your canvas!
Focusing on Brandon's Unique Characteristics
Before diving into the sketch, it's essential to recognize the unique features of Brandon:
Brandon's short brown hair, defined by a long fringe, gives him a youthful and energetic look.
His brown eyes are a window to his vibrant personality and courage.
With a medium athletic build and tanned skin, he radiates both elegance and strength.
His demeanor often suggests vanity, reflecting his care for personal appearance, yet he remains deeply athletic and devoted.
While sketching Brandon, also consider adding other Winx characters for a wholesome scene. Stella, being his love interest, can be a beautiful addition, capturing their dynamic relationship on paper.
Understanding the Guide's Design
Our tutorial is uniquely designed to guide you seamlessly. Here's how to navigate it:
Red Color:

Focus on this. It's the current step in your drawing journey.

Black Color:

Represents the lines you've drawn in previous steps.

Grey Color:

Indicates the basic sketch that aids proportions. Remember, initial strokes should be light, setting the foundation for the masterpiece.
We have precisely 12 steps in this guide. Starting with the foundational sketch in the first step, by the end, you'll have the option to ink your drawing. If you choose to ink, ensure you allow the ink to dry thoroughly before erasing the underlying pencil sketch to avoid any smudging.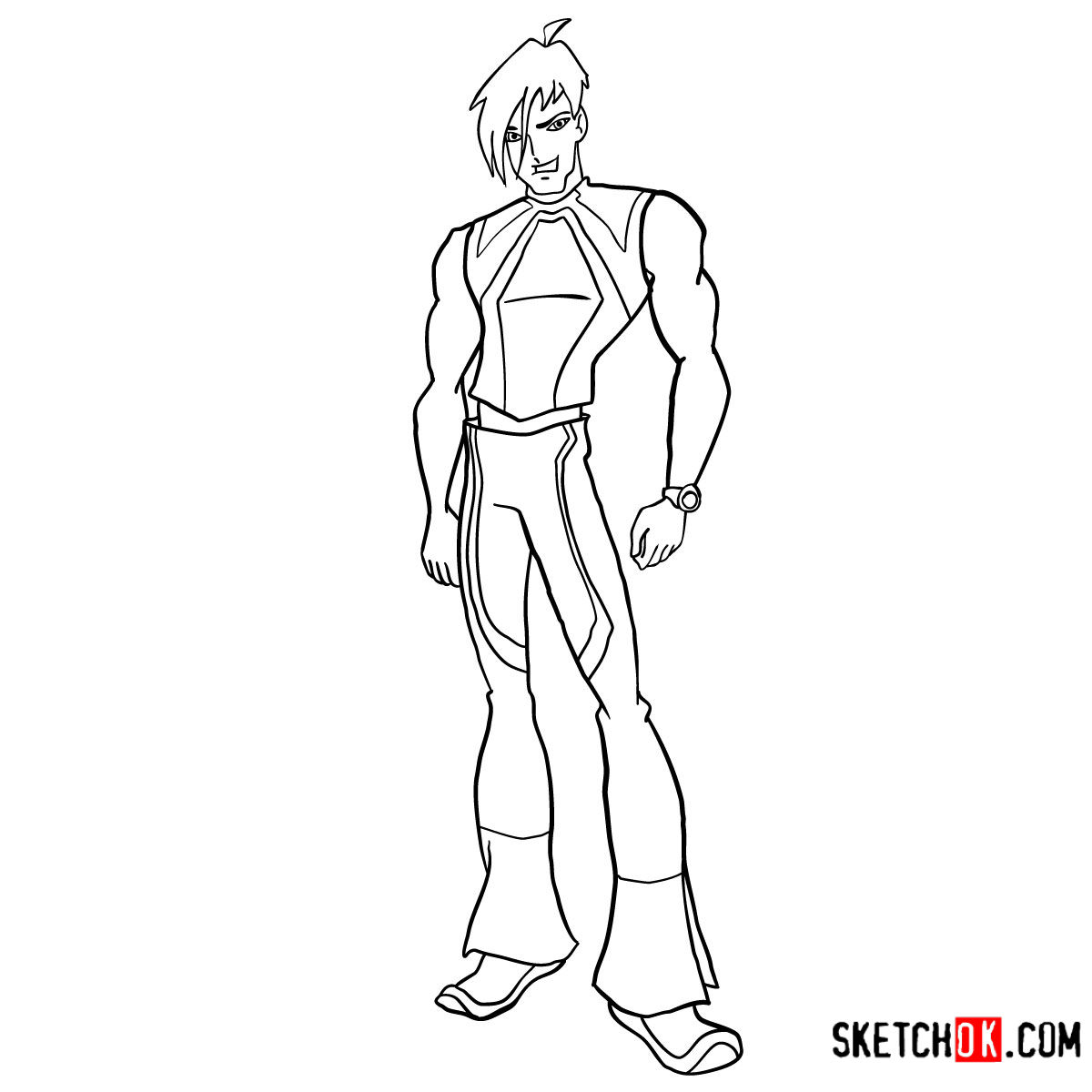 If you're eager to learn more, or just want to showcase your Brandon masterpiece, don't hesitate to share the guide link with your friends, family, or fellow art enthusiasts. The power of community is incredible, and together, we can spread the joy of drawing far and wide.
For more artistry, make sure to connect with us on our social media platforms:
Your engagement and feedback inspire us to continually improve and bring new tutorials. Let's nurture creativity, one sketch at a time. And if you've loved the journey of discovering how to draw Brandon from Winx, do support us. Your small act can make a big difference in someone's artistic journey.
Donate Here and play a pivotal role in expanding the horizons of aspiring artists.
Remember, every line, curve, and shade brings you closer to mastering the art. So, keep sketching, keep learning, and most importantly, enjoy the process!