Every fairy tale begins with the flicker of imagination – and what better way to ignite that spark than by learning how to draw Bloom Charmix? As one of the founding members of the iconic Winx Club and the Guardian Fairy of Domino, Bloom's enigmatic charm has captured hearts worldwide. Today, let's capture her essence on paper.
Embodying Bloom: Notable Features and Elements
Bloom, the keeper of the profound Dragon Fire, boasts of a rich tapestry of characteristics. While her power is immense, it's the intricacies that make her stand out:
Hair: Long, flowing orange-red hair that cascades just above her knees.
Eyes: Large, captivating cyan eyes that tell tales of her adventures.
Complexion: A fair, almost ethereal skin tone that complements her fiery hair.
If you've enjoyed drawing Bloom, why not venture into sketching her fellow club members? Stella, with her radiant light, or Flora with her harmonious connection to nature, could be your next masterpiece.
Decoding the Guide: Navigating the Colors
Our drawing guide is built with clarity in mind, and the color-coding system aids in ensuring your sketching journey is smooth:
Red Color:

Indicates the current step. Let your pencil follow the red!

Black Color:

Showcases previously drawn lines. Think of them as the foundation.

Grey Color:

Reveals the basic proportions sketch, guiding the entire drawing process.
The guide comprises 15 comprehensive steps, beginning with a foundational sketch. Once your masterpiece takes shape, considering inking your sketch. After the ink settles and dries, gently erase the pencil marks to unveil a clean, polished drawing of Bloom Charmix.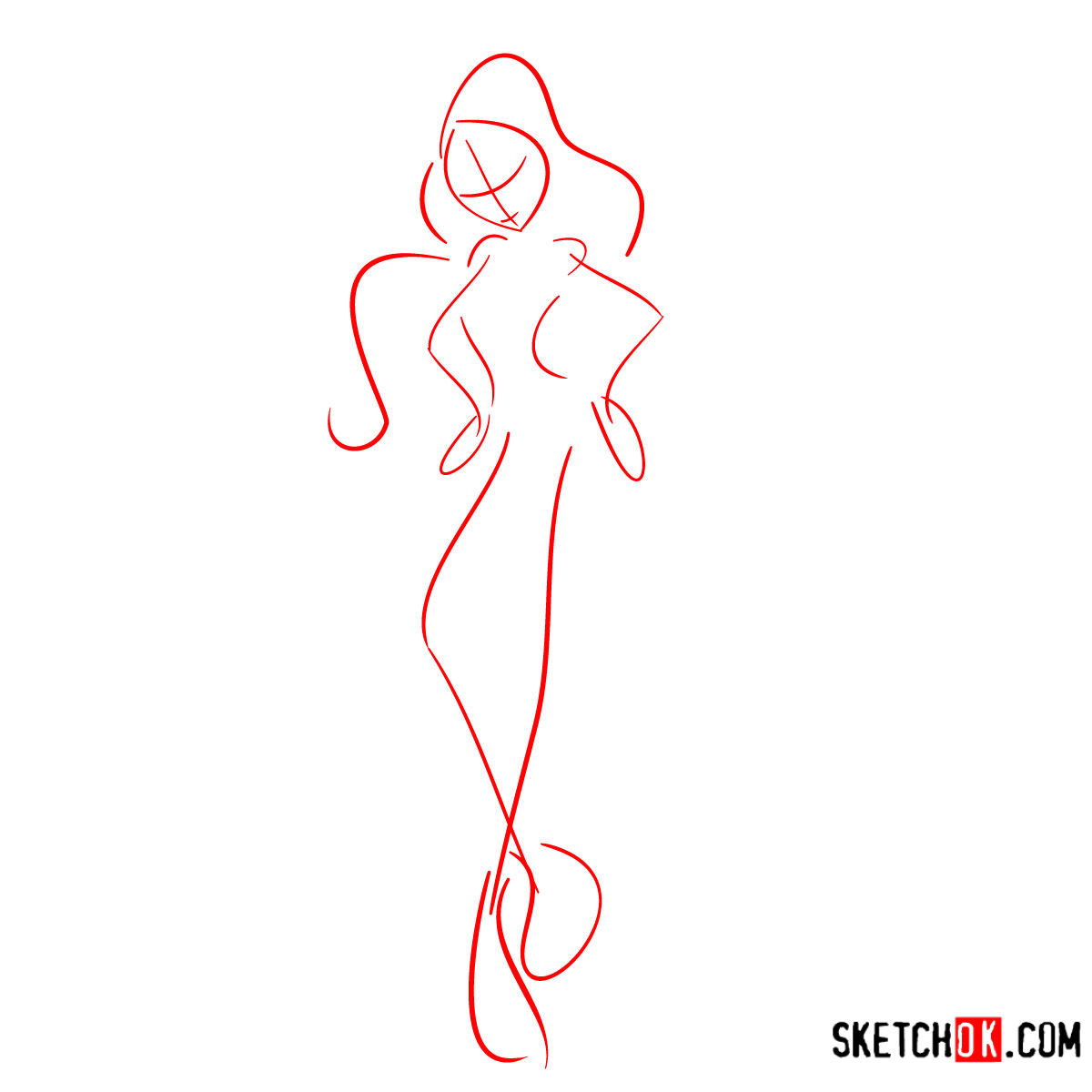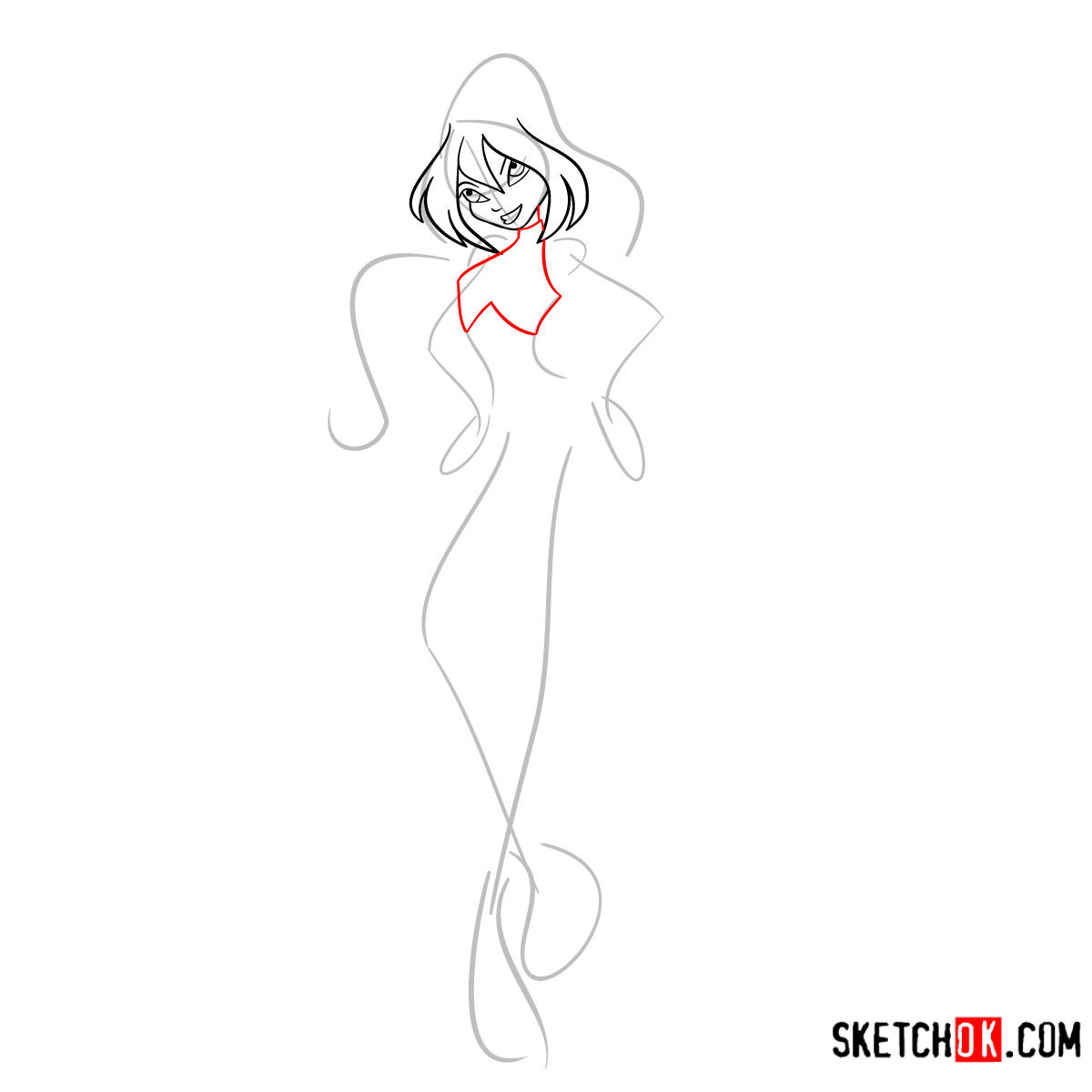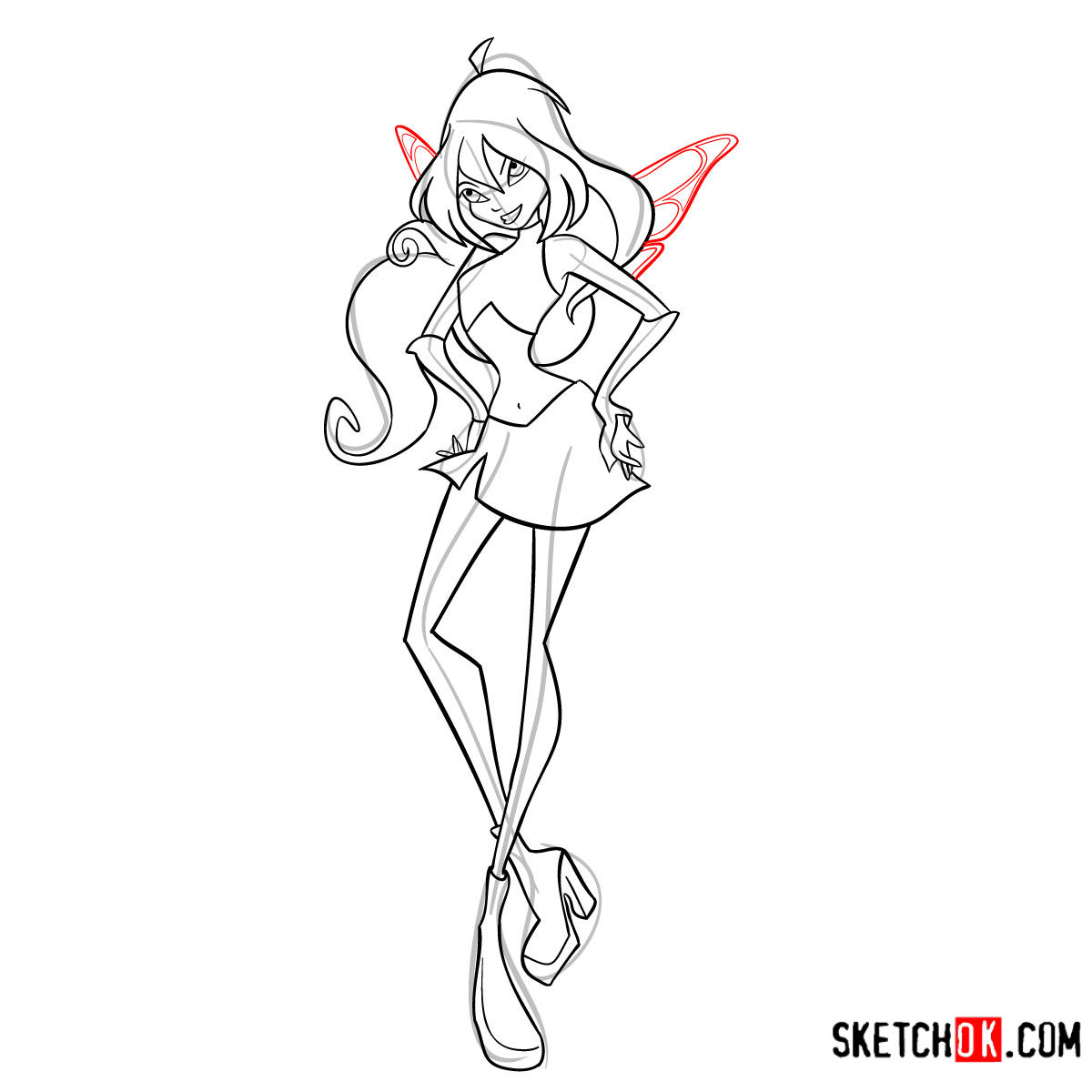 And there you have it – a step closer to mastering the art of drawing Bloom Charmix. If this guide has sparked the artist in you, consider sharing the magic with others. By donating, you help us create more such guides and also get the privilege to suggest new tutorials. Your support keeps the SketchOk vision alive and vibrant. Remember, every drawing is a journey. So, pick up that pencil, and let's embark on many more!
Support & Follow Us:
Donate Here
Facebook | Instagram | Pinterest