Drawing is a powerful way to capture memories, and what better memory to immortalize than a loving family portrait? Today, we're going to guide you through how to draw Peppa Pig's family portrait — an artwork that brings together the delightful characters of Peppa, George, Mummy, and Daddy Pig.
Know Your Pigs: The Character Highlights
Peppa: A charming light pink pig with endearing pink cheeks and bright hot pink lips. Don't miss out on her iconic red dress!
George: The adorable toddler who's pale pink and can mostly be heard saying "Oink!". His blue shirt is his signature look.
Mummy Pig: The elegant adult pig with dark pink lips and an orange dress. Her eyeliner and eyelashes add that touch of sophistication.
Daddy Pig: The towering figure with a soft heart, characterized by his pale pink complexion, teal outfit, and unmistakable orange facial hair. Don't forget his glasses!
Mastering the Guide: Understanding the Colors and Steps
Red Color:

Marks the current step in your drawing journey.

Black Color:

Displays the lines you've sketched in earlier steps.

Grey Color:

Represents the basic structure for proportions — sketch these lines lightly!
This guide consists of 21 systematic steps. Drawing each family member starts with laying down a basic structure for proportions. When you reach the conclusion of your drawing, inking is an excellent way to give your artwork a polished appearance. Make sure to use a fine liner or a brush pen for best results. Remember, patience is key! Wait until the ink has completely dried before erasing the pencil lines to avoid smudging.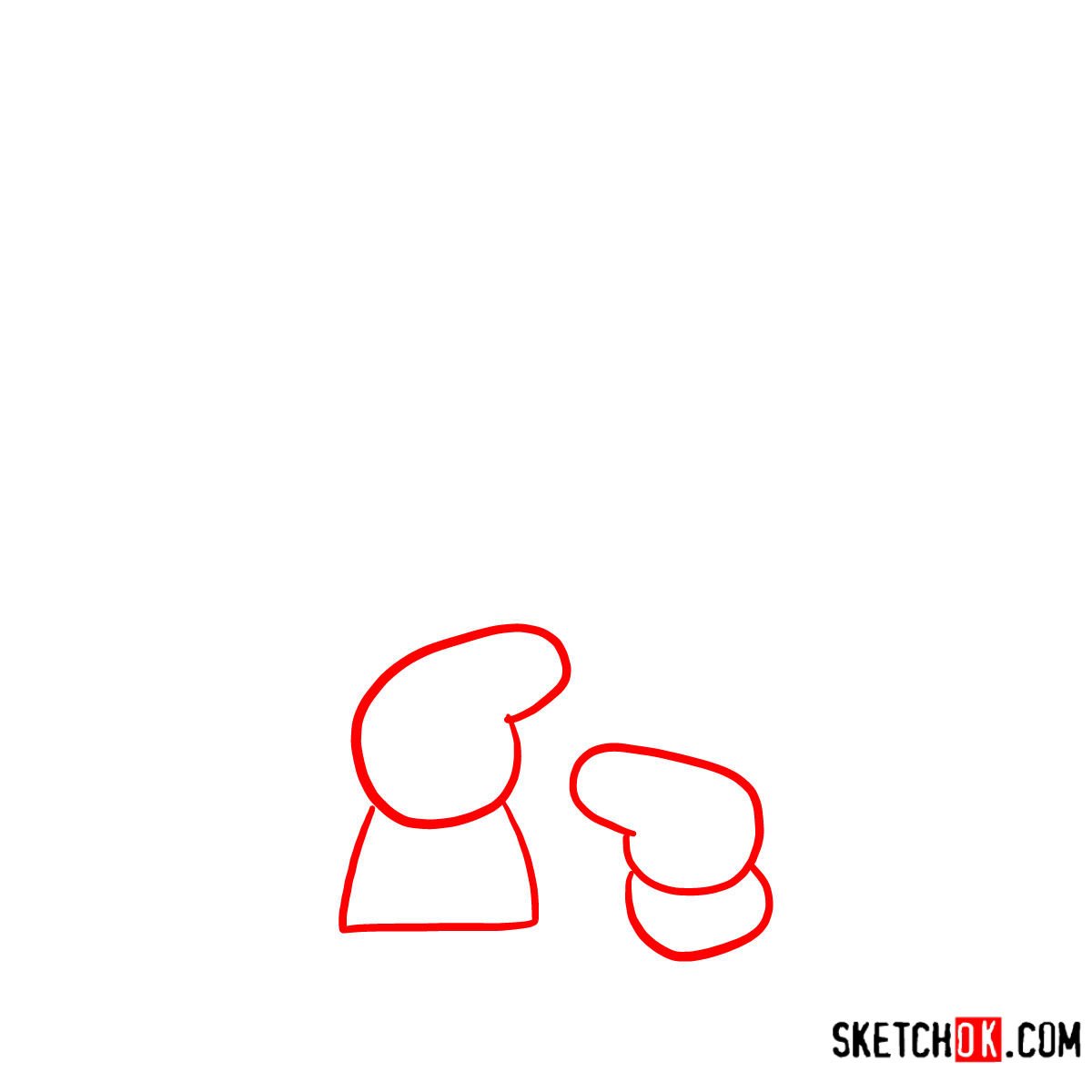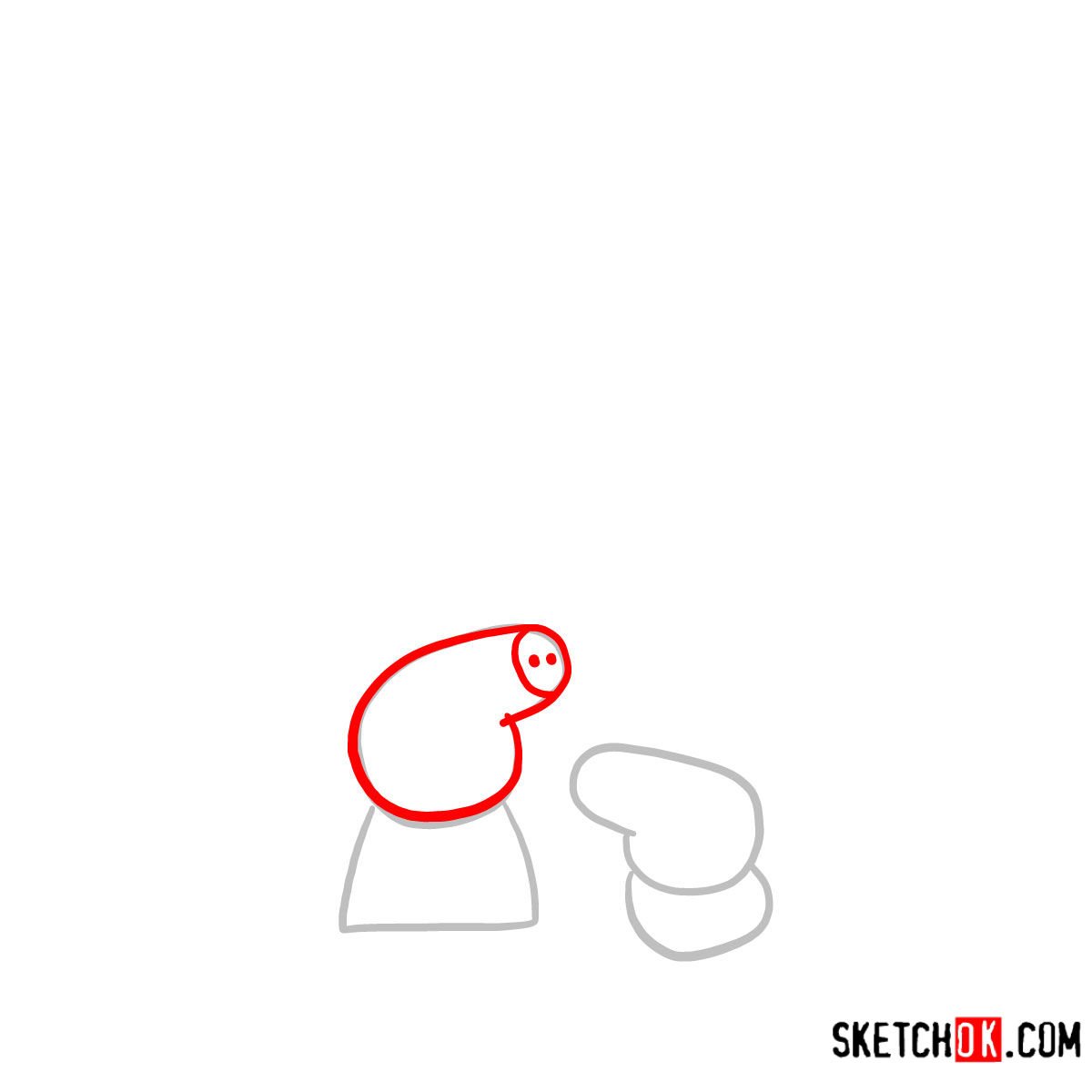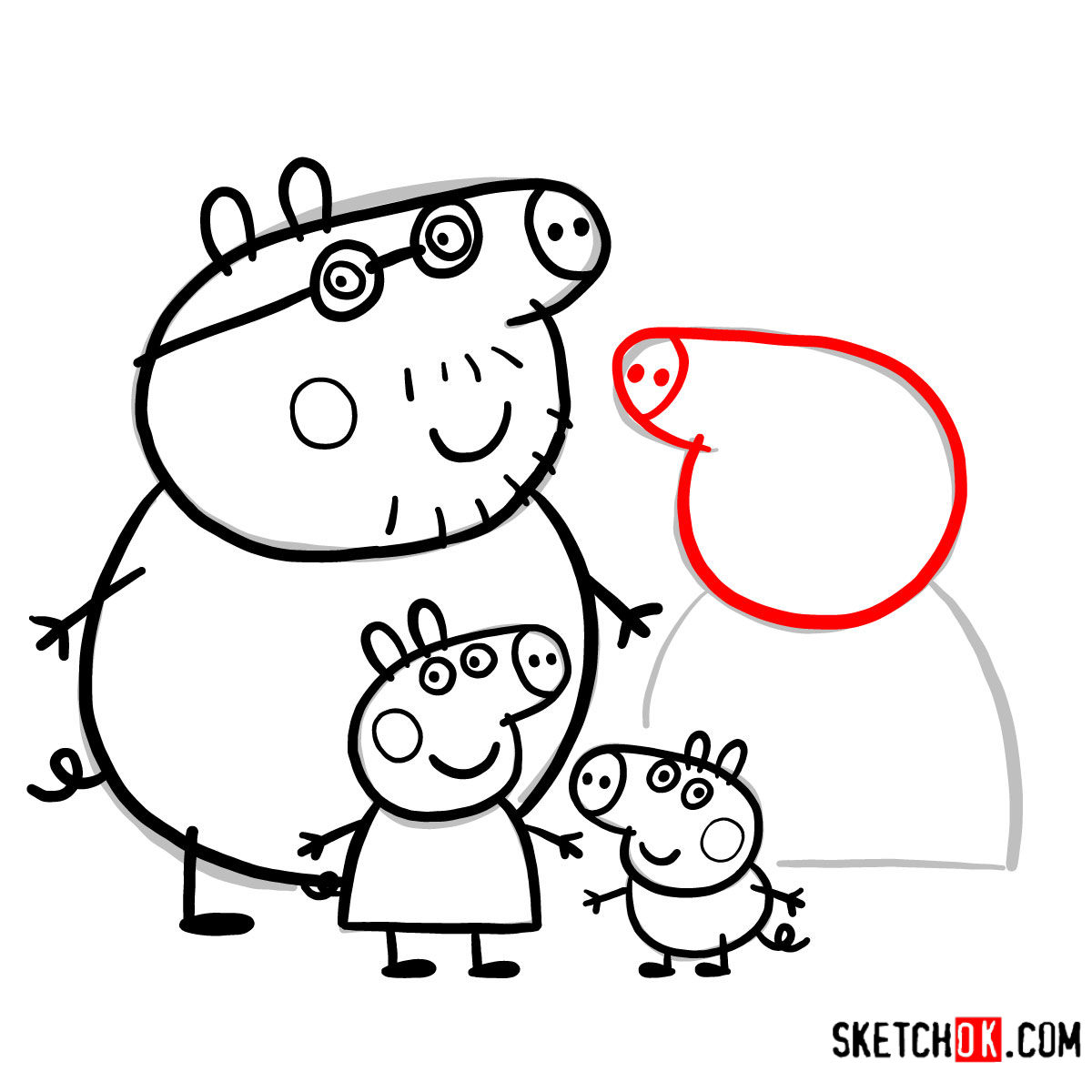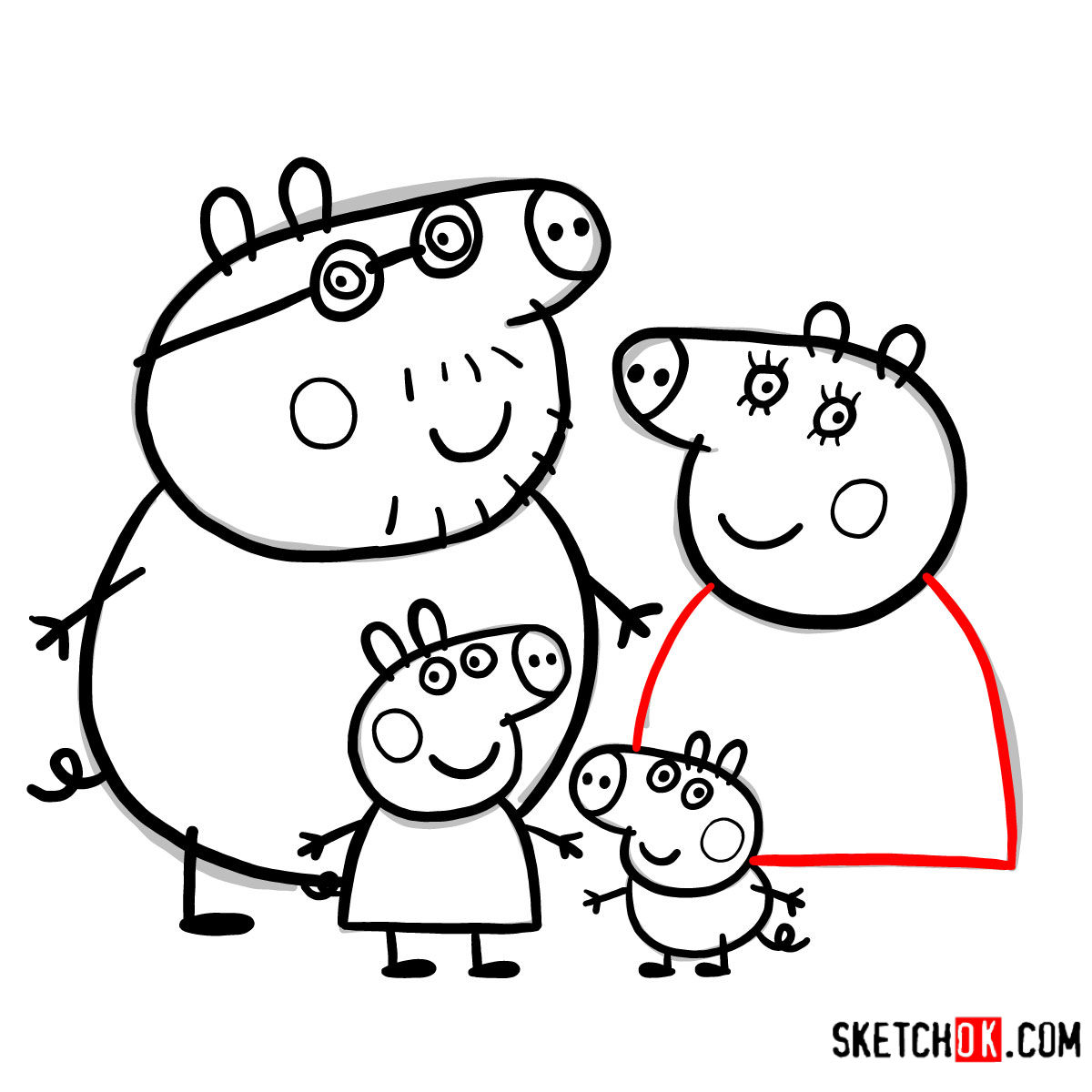 Drawing FAQs
What's the best technique for sketching Peppa's signature red dress?
When drawing Peppa's dress, start with the neckline and gradually move downwards, outlining the flow of the dress. Keep in mind the dress's simple and somewhat basic shape. Using reference images can be particularly helpful!
How should I approach George's unique facial expression?
For George, his big wide eyes and the word "Oink!" are standout features. Begin with round eyes, ensuring they're proportionally large, and add his pink cheeks. Using light strokes, capture his innocent and curious expression.
I hope you enjoyed this journey through how to draw Peppa Pig's family portrait. Drawing is not just about the end product but the process of creating. If you found this guide beneficial, consider donating to support the SketchOk project. Your donations help us craft more tutorials and allow you to suggest new ideas. Sharing is caring, so don't forget to share this guide on Facebook, Instagram, or Pinterest. Every share counts in keeping this artistic community alive and vibrant!