Stella Charmix, the radiant Fairy of the Shining Sun, has captured the imaginations of many, and today, she's your muse. As a member of the enchanting Winx Club, her unique personality and design stand out. From Solaria's shimmering palace to Alfea's academic corridors, she shines bright, and with this guide, you'll learn how to draw Stella in her dazzling essence.
Key Features of Stella: More than Just Fairy Dust
Before diving into the drawing, it's essential to recognize Stella's distinctive features:
Golden Glory: Stella's long blonde hair, which flows elegantly and represents her sunlit powers.
Amber Gaze: Her amber eyes, a mirror to her soul, filled with light and love.
Solarian Royalty: As a princess of Solaria, Stella's posture and design resonate with royal elegance.
Given her close ties with the Winx Club, you can consider adding characters like Bloom or Flora to complement Stella in your drawing, creating a magical ensemble.
Understanding the Guide's Palette
As you proceed, keep a keen eye on the colors of guidance:
Red Color:

Represents the current drawing step. Focus here.

Black Color:

Showcases the lines from previous steps.

Grey Color:

Provides the foundational sketch for proportion. Start with light pencil strokes here.
This guide comprises 15 well-structured steps, initiating with the basic sketch. Once you reach the final stages, you can opt to ink your sketch. It's paramount to allow the ink to dry thoroughly before erasing underlying pencil marks to avoid smudging.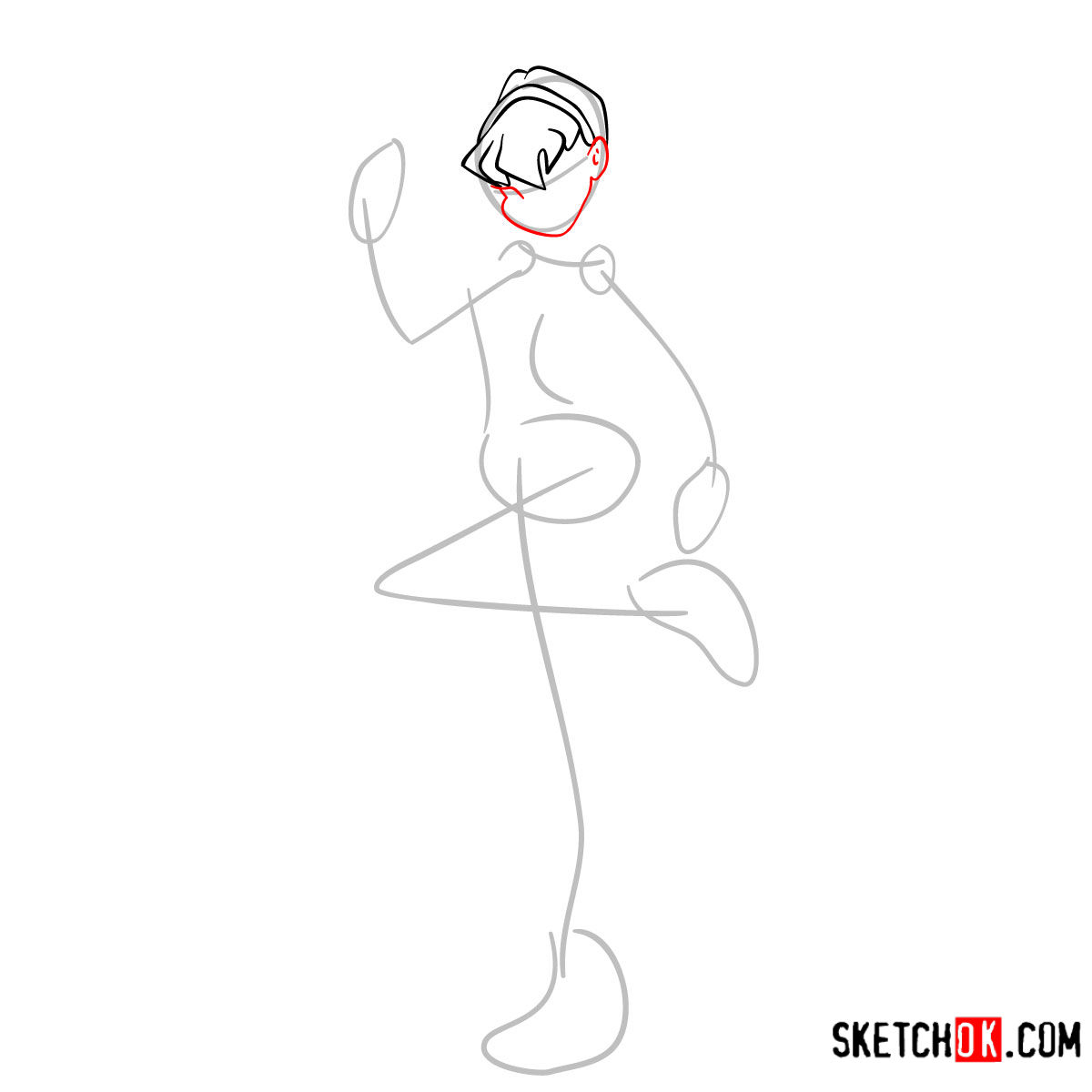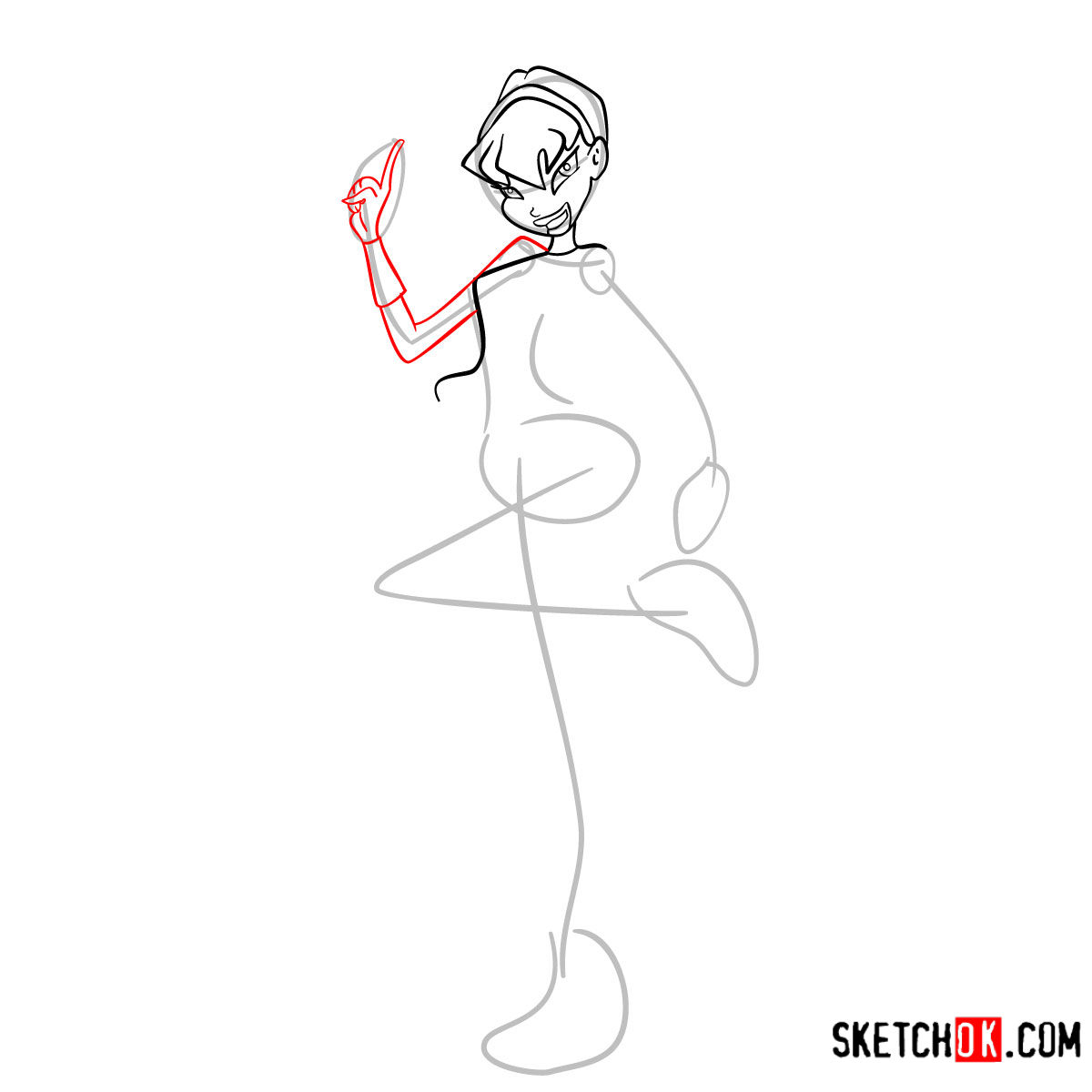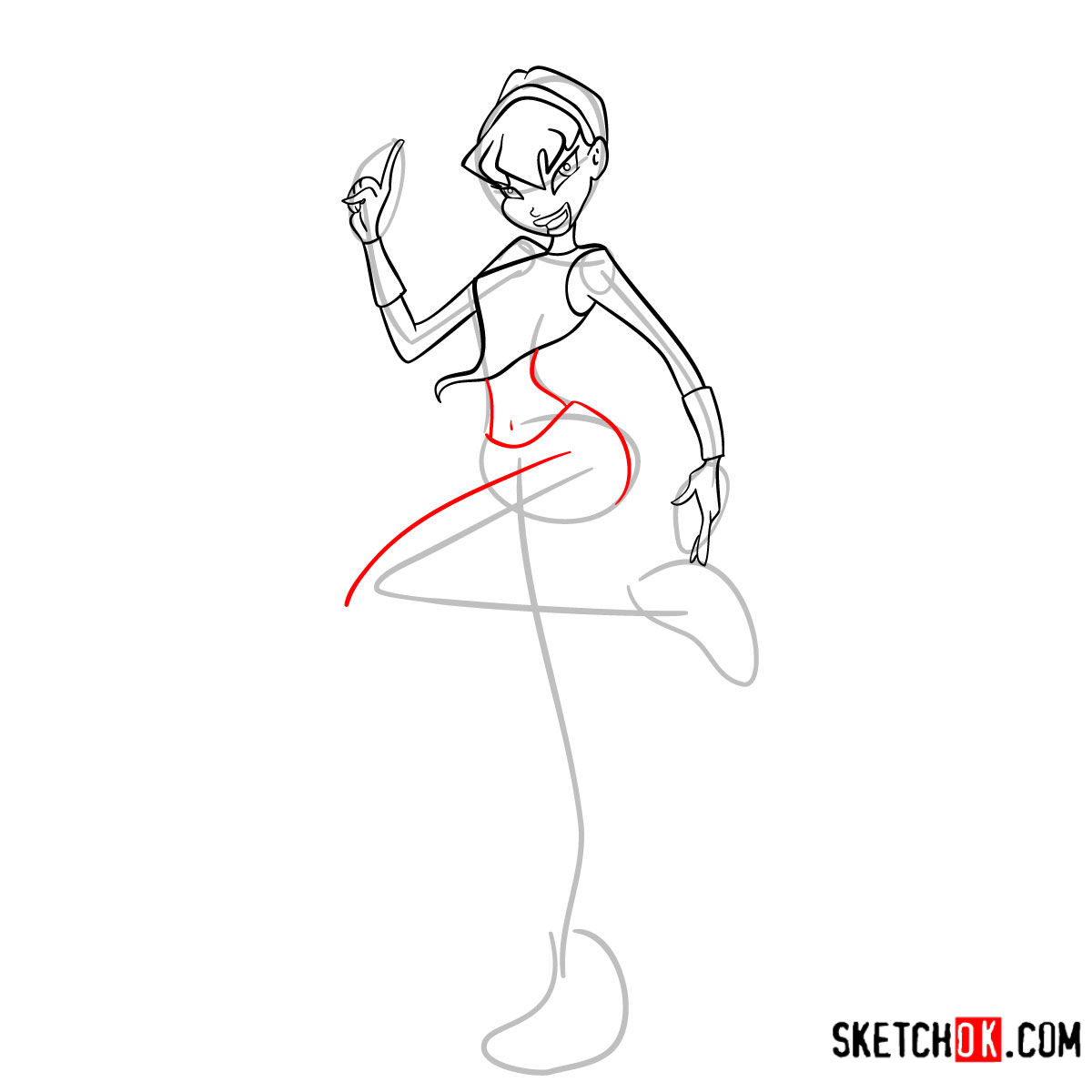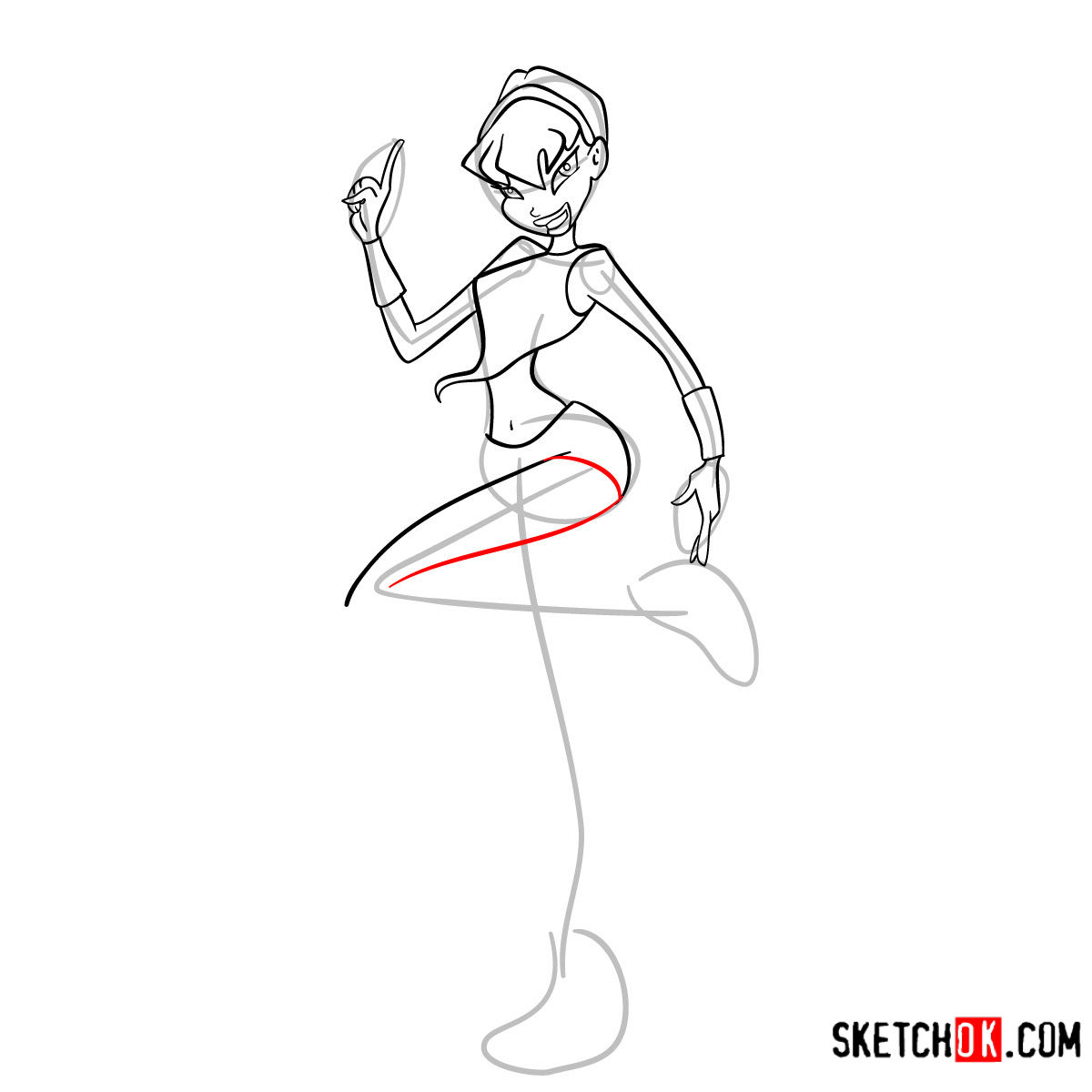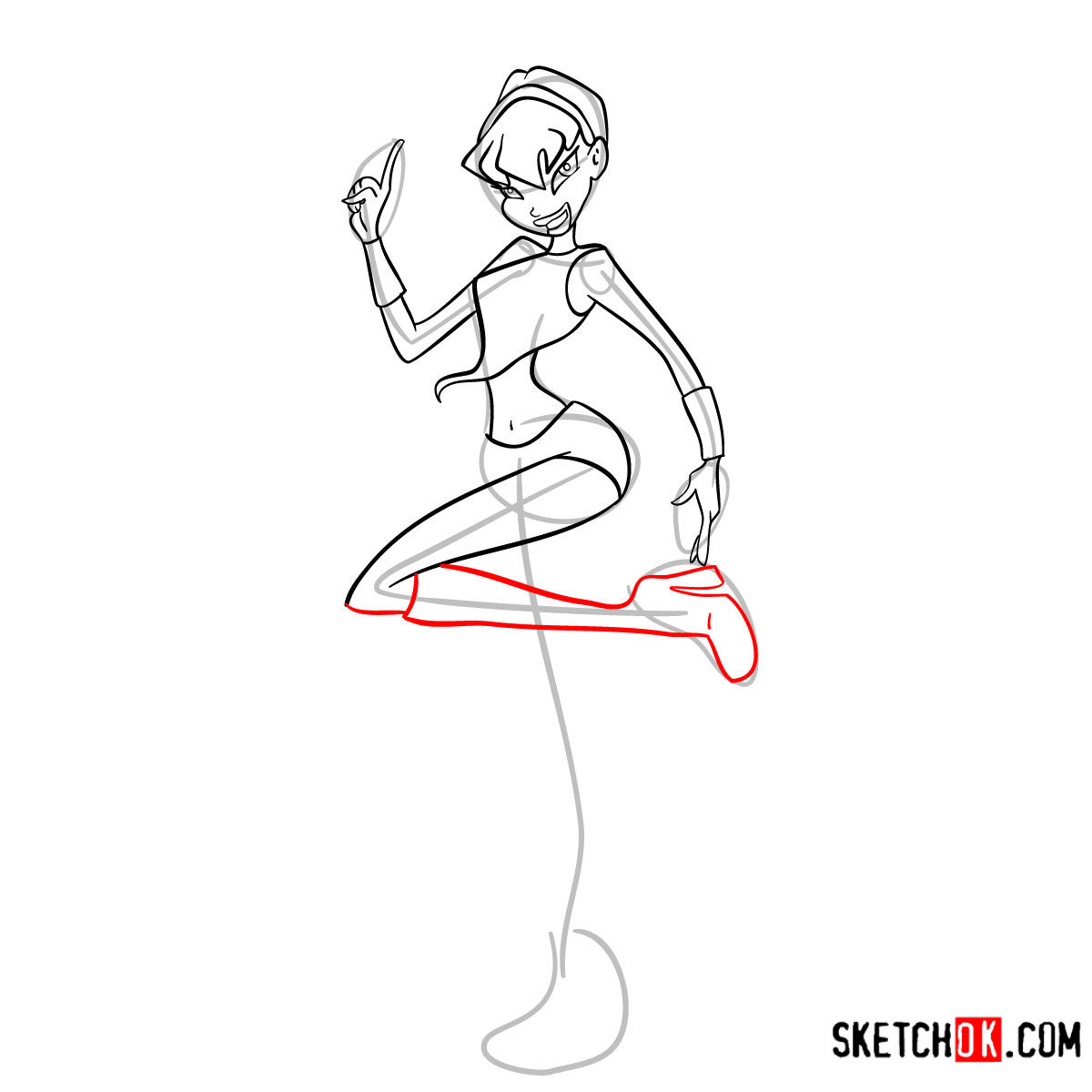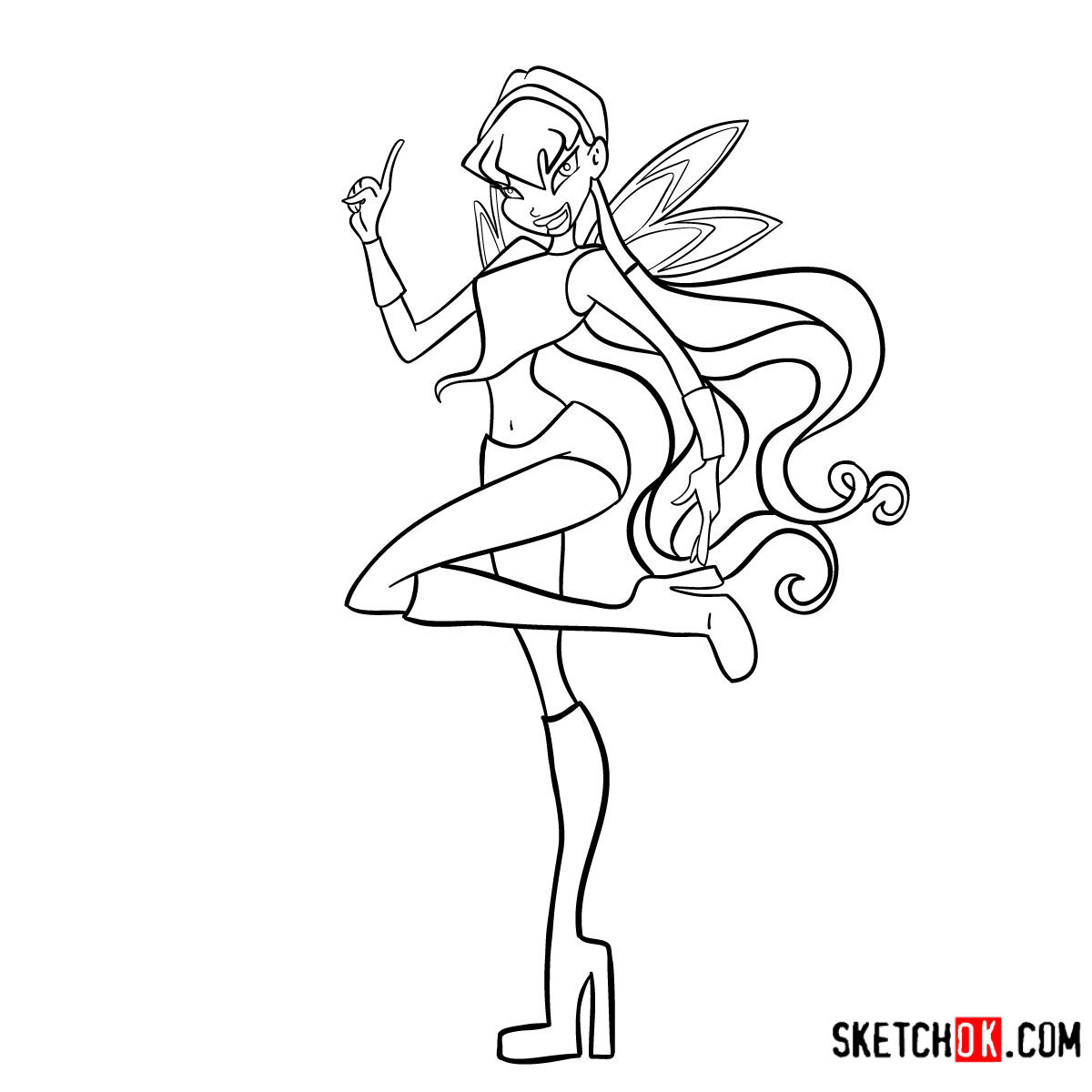 Now that you've embarked on this artistic journey of learning how to draw Stella Charmix, we hope you illuminate the world with your artwork. Kindly consider sharing the link to our guide across your networks and on platforms like Facebook, Instagram, and Pinterest.
Your support keeps the heart of SketchOk pulsating. By donating, you inspire us to craft more tutorials and help aspirants like you. Your contributions fuel our passion, enabling us to deliver free drawing guides for all.
Until next time, keep your pencils sharp and your imaginations vivid!