Within the magical universe of Winx Club, Tecna Charmix stands out as the Guardian Fairy of Technology. With her tech-savvy nature and profound knowledge, she's an essential figure for any art enthusiast to capture. Dive into the depths of her character and learn how to draw Tecna Charmix with our detailed guide.
Decoding Tecna's Unique Look
Appearance: Tecna sports magenta-colored hair in a distinct edgy short style, complemented by her teal eyes and pale skin tone.
Personality Highlights: Rationality and logic drive Tecna. Though initially emotionally reserved, she undergoes a transformative journey, allowing her feelings to shine through.
Relationship Dynamics: Tecna's deep connections with figures like Musa, her best friend, and Timmy, her boyfriend, can influence her portrayal. While sketching, consider incorporating symbols or details hinting at these bonds.
Signature Elements: As a technology aficionado, elements like gadgets, video games, or even sci-fi motifs can be interwoven into the sketch, adding depth to the drawing.
If you're looking to expand your Winx Club universe, characters like Musa and Bloom can complement your sketch of Tecna beautifully, creating a fuller narrative through art.
Your Digital Blueprint: Guide Insights
This guide unfolds in 13 comprehensive steps, ensuring you capture every detail of Tecna Charmix. Let's decode the guide's color-coding:
Red Color:

Represents the current drawing step, guiding your pencil's journey.

Black Color:

Showcases the lines you've already mastered in previous steps.

Grey Color:

Helps visualize the basic sketch and maintain proportions. Always remember, this stage demands light pencil strokes.
Begin with the foundational sketch to set the drawing's proportions. By the final step, artists have the liberty to ink their masterpiece. Ensure the ink dries thoroughly before erasing the underlying pencil work to avoid smudging.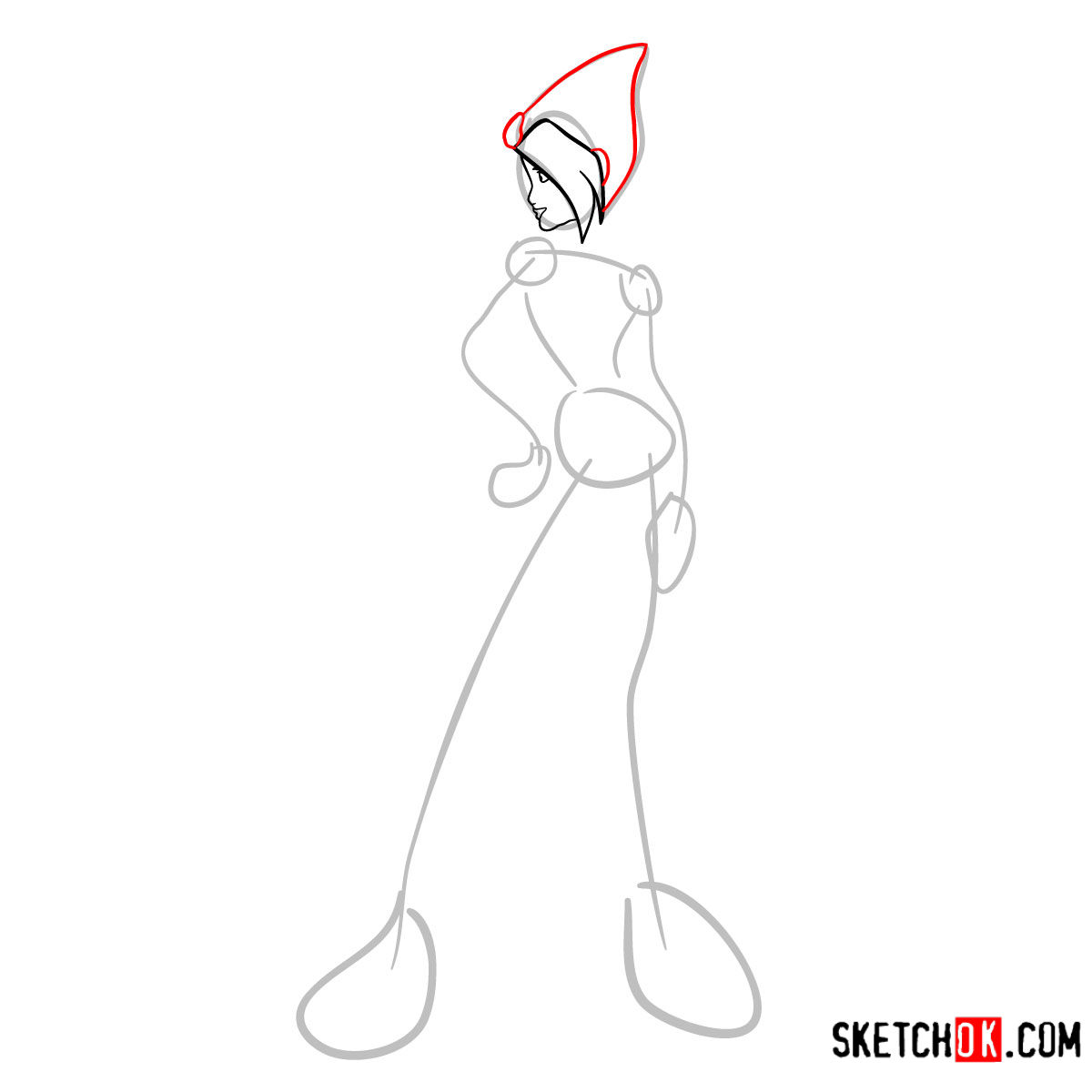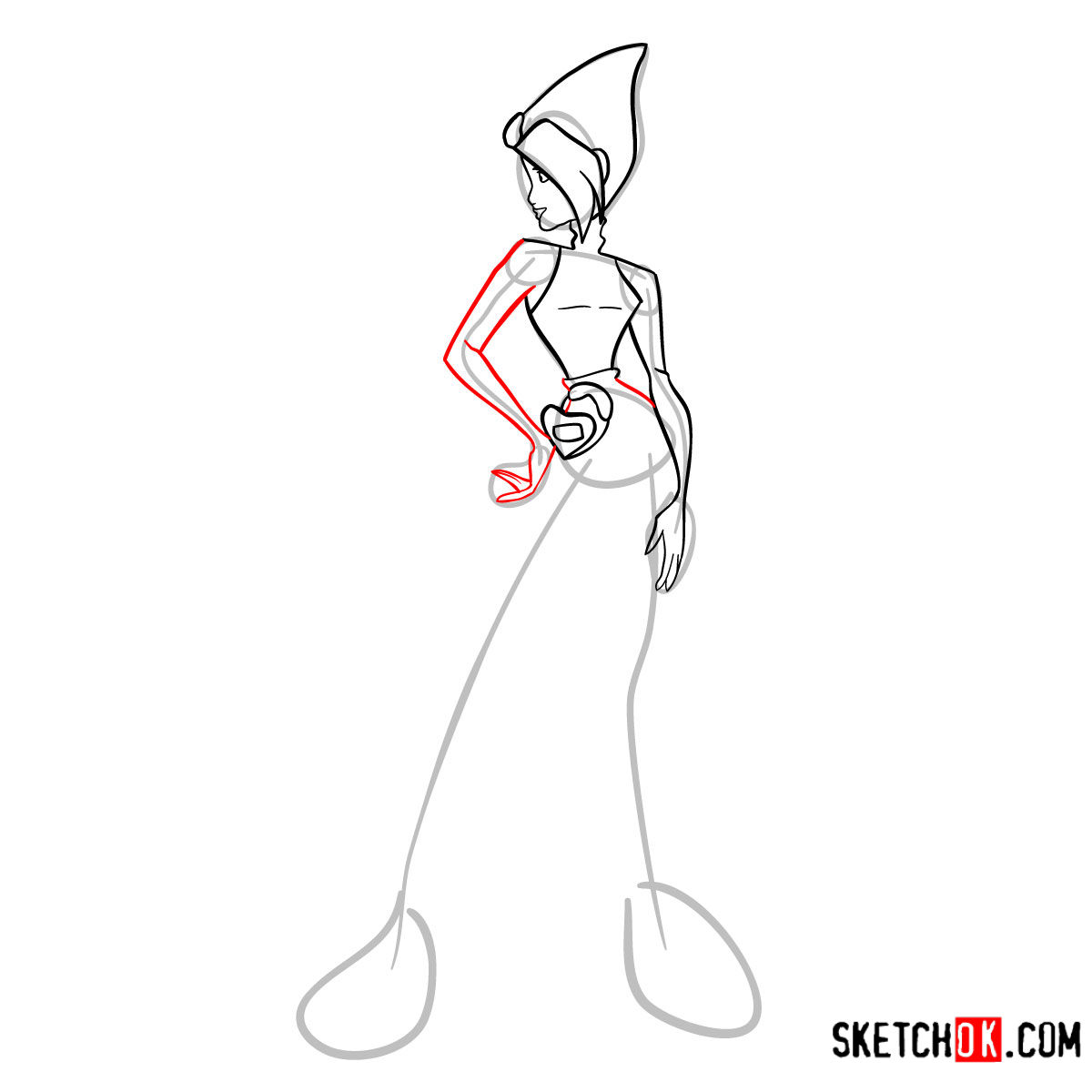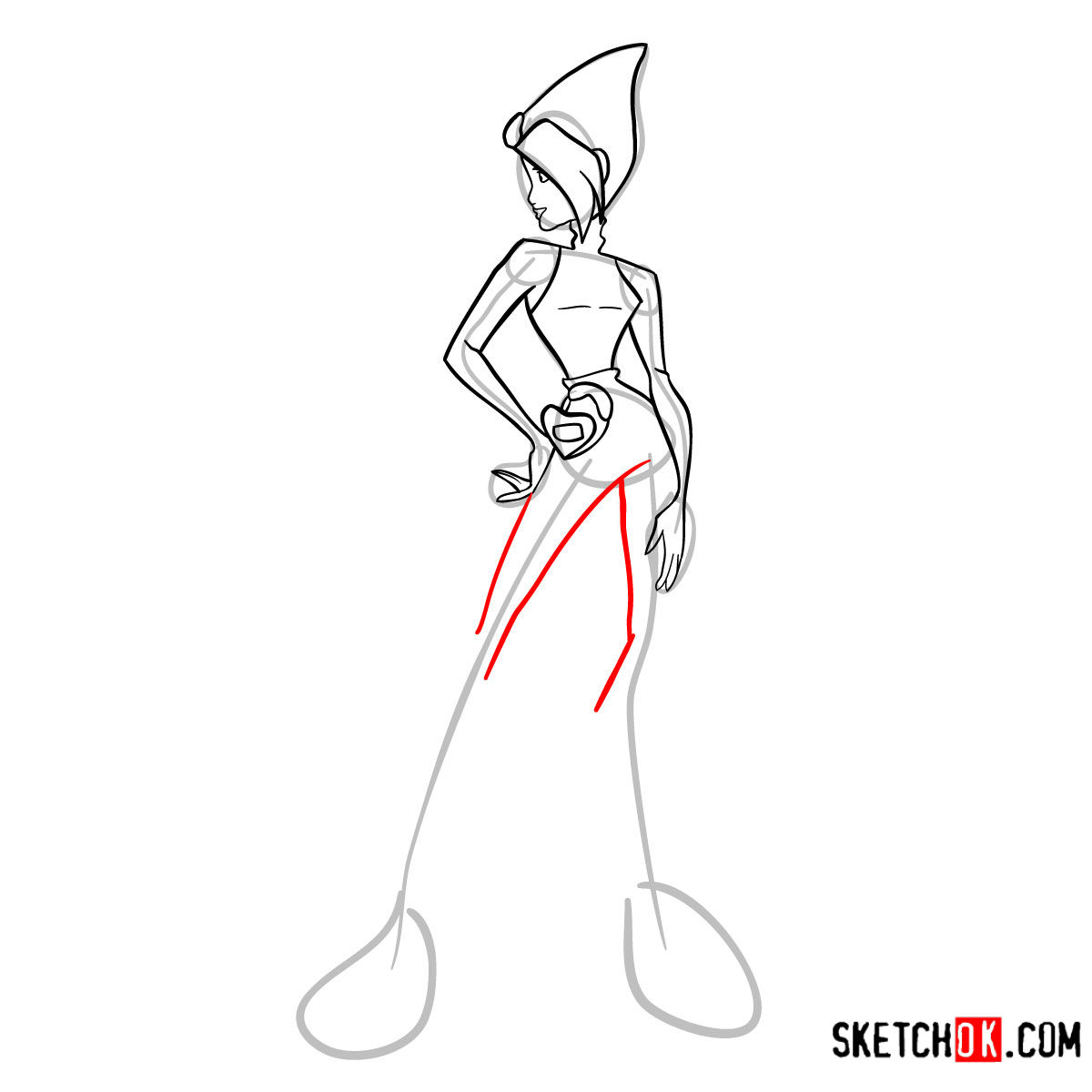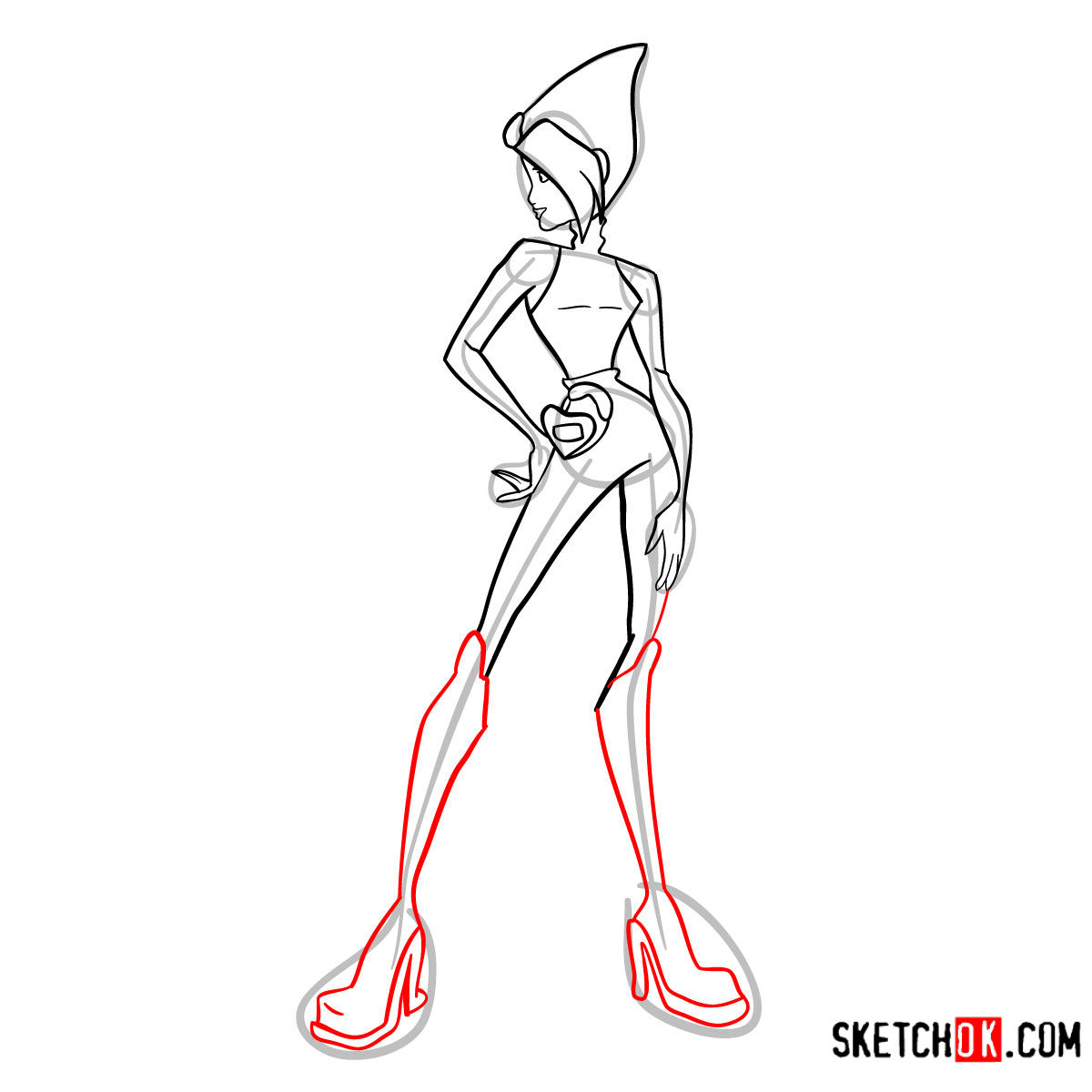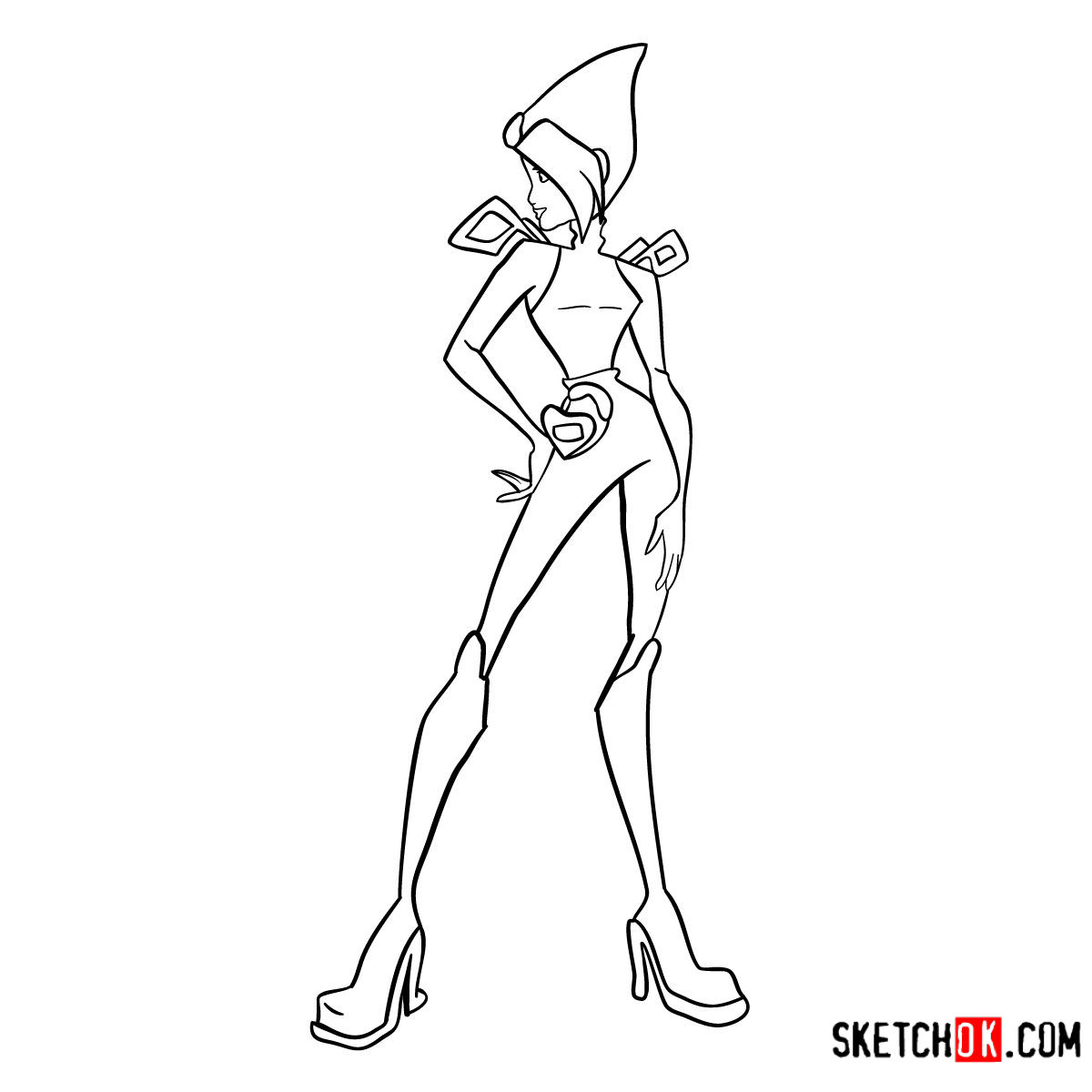 A Sketch to Remember
Creating art is a journey, and every sketch you make adds a chapter to your story. Sharing this journey makes it even more special. If you've benefited from our guide on how to draw Tecna Charmix, consider sharing the link with fellow artists. By doing so, you help spread the magic of art.
Your support keeps the SketchOk project alive. Donations not only fuel our commitment but also pave the way for future tutorials. By donating, you can suggest ideas for the future tutorials!
Connect with us:
Facebook |
Instagram |
Pinterest
Remember, every stroke, every sketch, and every shared link breathes life into our mission. Together, let's draw a brighter future!