Do you want to learn how to draw Ariel, the Little Mermaid? Look no further! In this drawing guide, we will walk you through the process of sketching Ariel's face using simple techniques and tools. Follow along as we break down the steps to create a beautiful Disney Princess drawing. By the end of this tutorial, you'll know how to draw Ariel's face and be one step closer to mastering sketching techniques.
Ariel, the Little Mermaid, is a beloved character from Disney's classic animated film released in 1989. Her story is one of adventure, love, and self-discovery. Ariel, the youngest daughter of King Triton, lives in the underwater kingdom of Atlantica, where she dreams of exploring the human world above. Along her journey, she encounters various enchanting characters, such as the charming Prince Eric, her loyal friends Flounder and Sebastian, and the evil sea witch Ursula. Ariel's tale of transformation, bravery, and love has captivated audiences of all ages and continues to inspire countless Disney fans. Her story is a testament to the power of curiosity and determination, and her vibrant personality shines through in every drawing of this iconic Disney Princess.
Are you eager to expand your drawing skills? In addition to learning how to draw Ariel's face, our comprehensive guide series will provide you with a foundation for sketching other beloved characters like Cinderella, Belle, and Jasmine. As you follow along with our step-by-step instructions, you'll discover the joy of bringing these iconic Little Mermaid and Disney Princess figures to life on paper. So, gather your materials and let your creativity flow as we delve into the world of drawing Ariel and other Disney Princesses and unlocking your artistic potential.
Materials and Tools for Drawing Ariel
To start, you'll need sketching pencils for the outline and colored pencils to add life to your drawing. Don't forget an eraser to clean up any mistakes and a sharpener to keep your pencils in top shape.
Examples of Colors We Used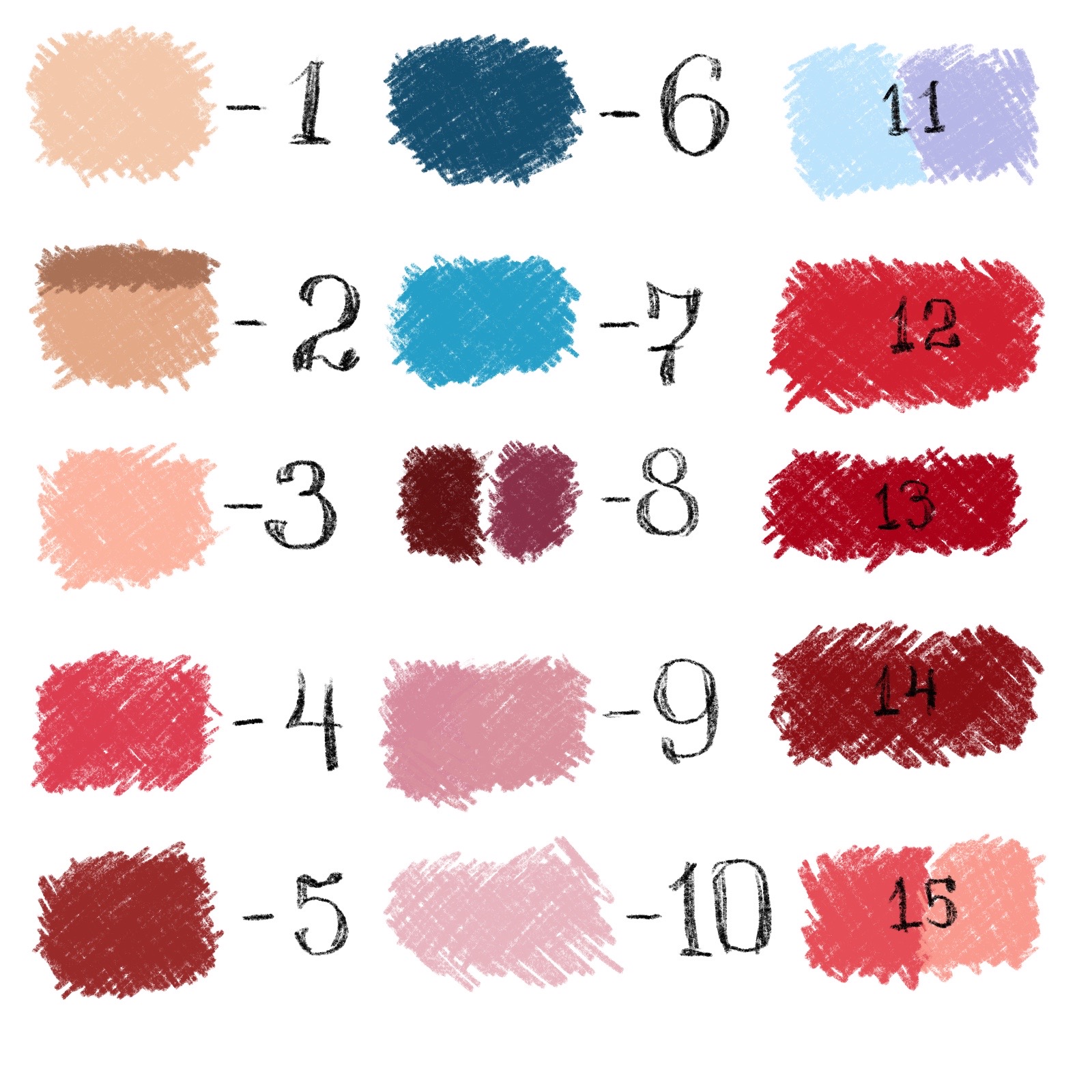 Here's a color palette we used for reference. You can use these colors or choose your own:
1, 2, 3: Skin tones
4: Lips
5: Eyebrows
6, 7: Eyes
8: Mouth and tongue
9, 10: Dress
11: Accessories
12: Primary hair color
13, 14: Hair shading
15: Hair highlights
Sketching Techniques and Proportions
Let's begin by creating a framework for Ariel's face drawing. This will ensure that her facial features are placed correctly and maintain proper proportions.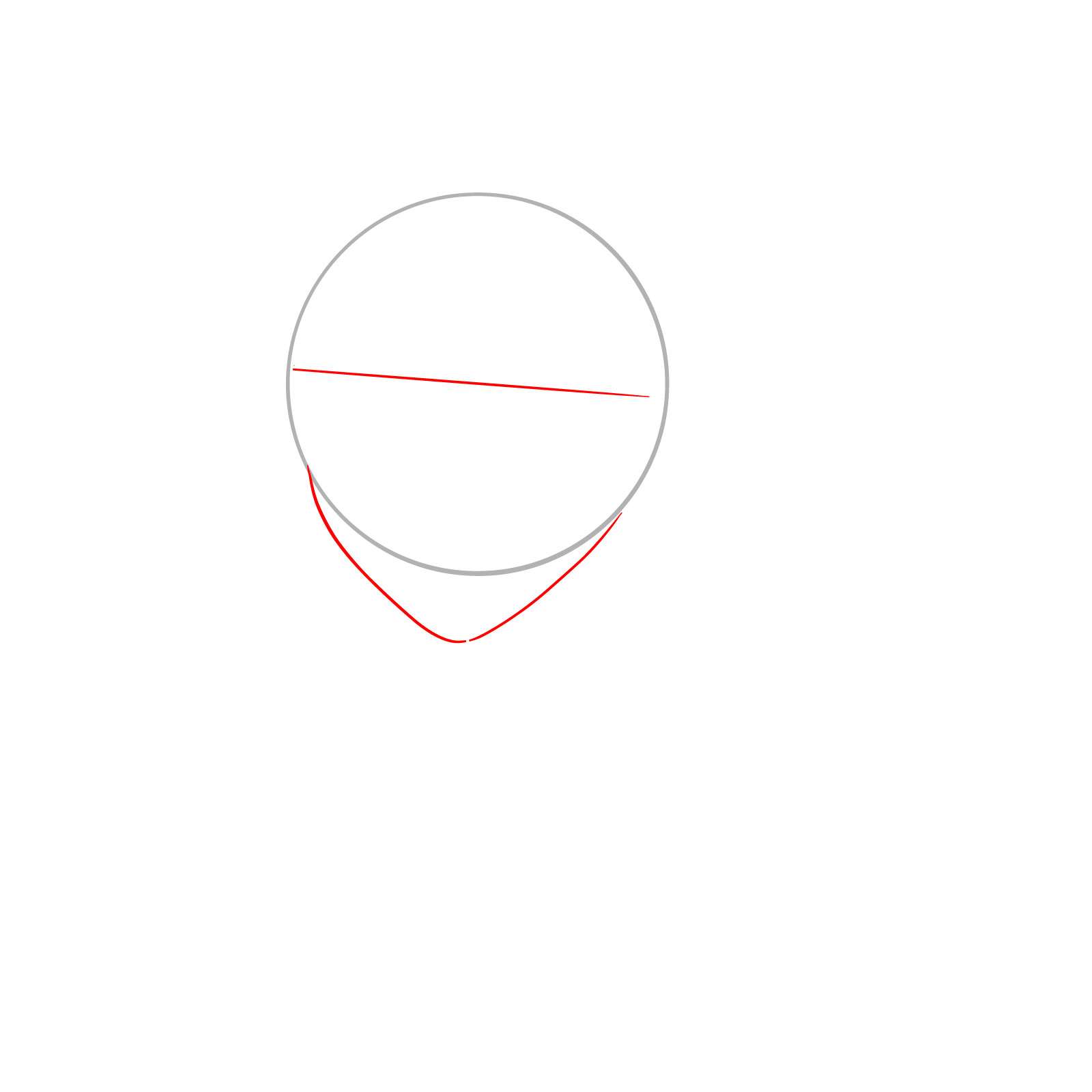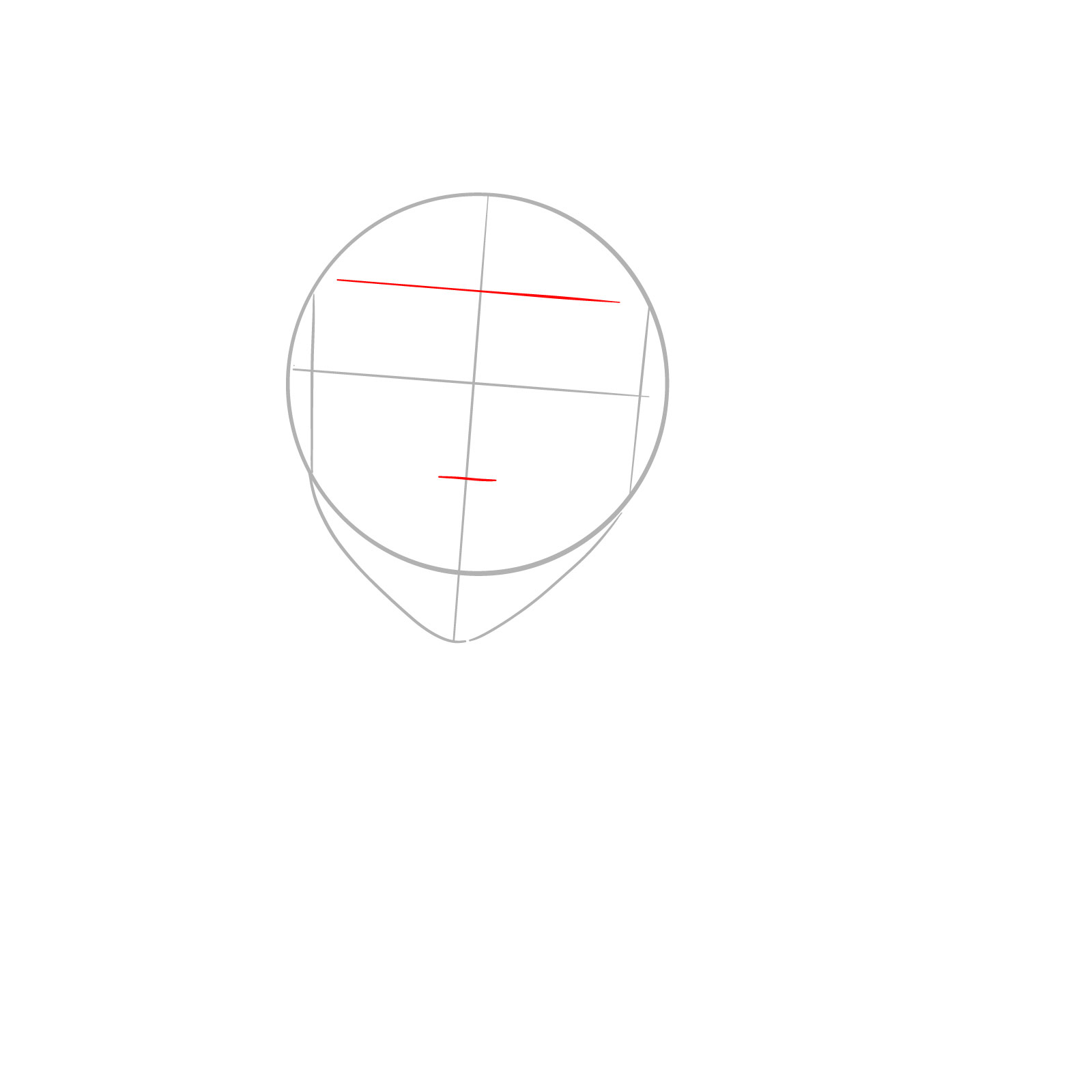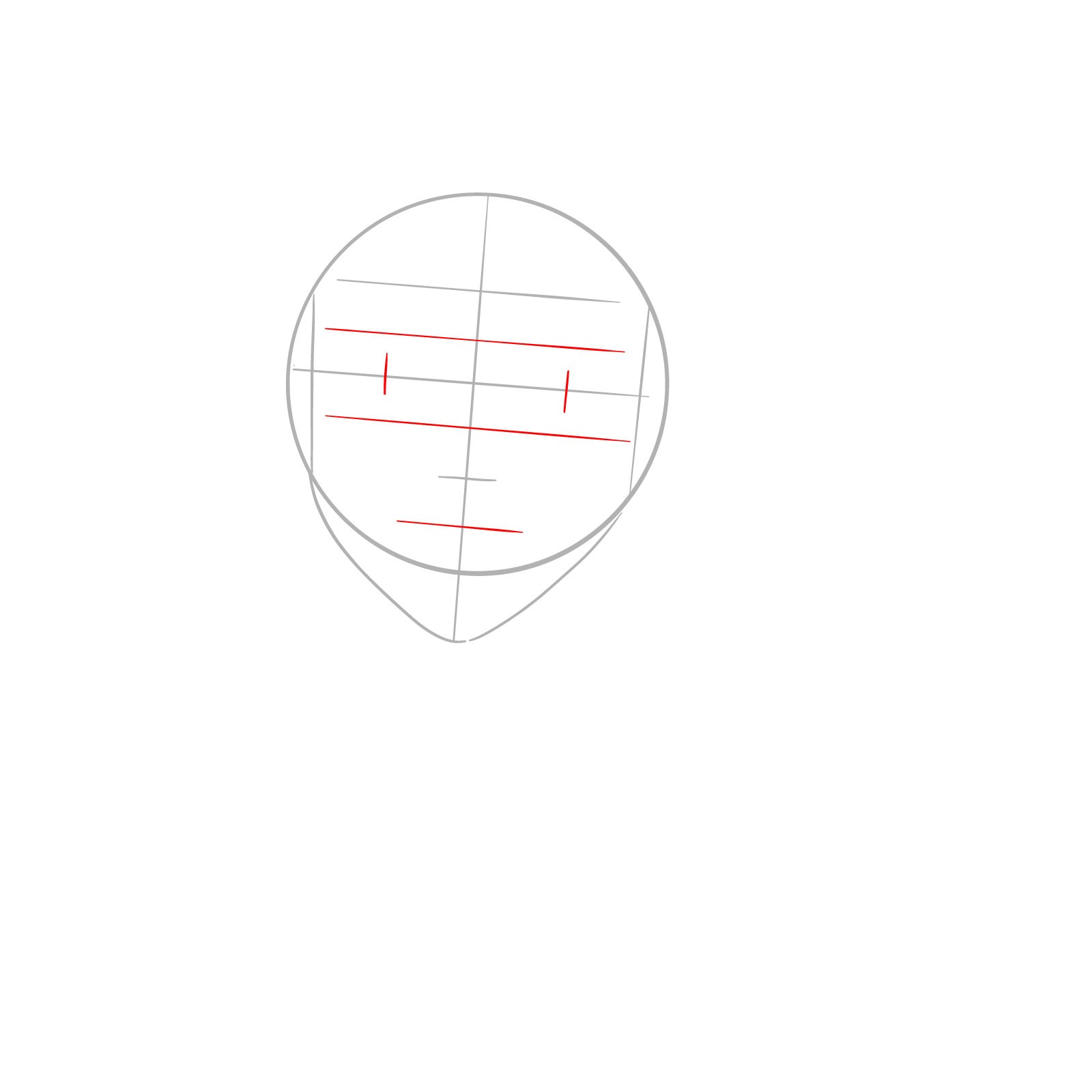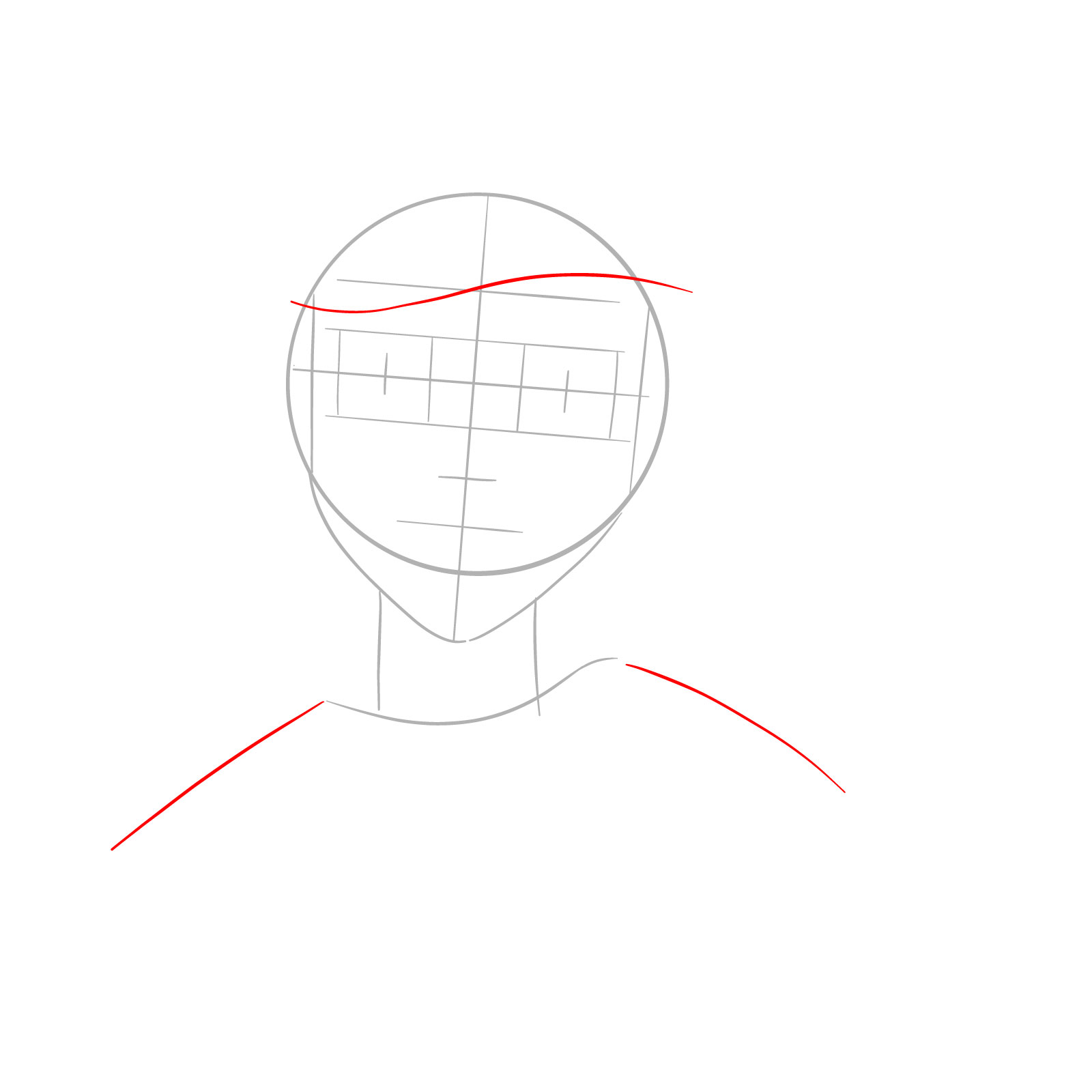 At this point, you've completed the basic sketch, which will serve as a foundation for the rest of the drawing. These lines and the circle will help maintain the proportions as we move forward and begin adding details.
Drawing Ariel's Facial Features
Now that the foundation is complete, let's start adding details to bring Ariel's face to life.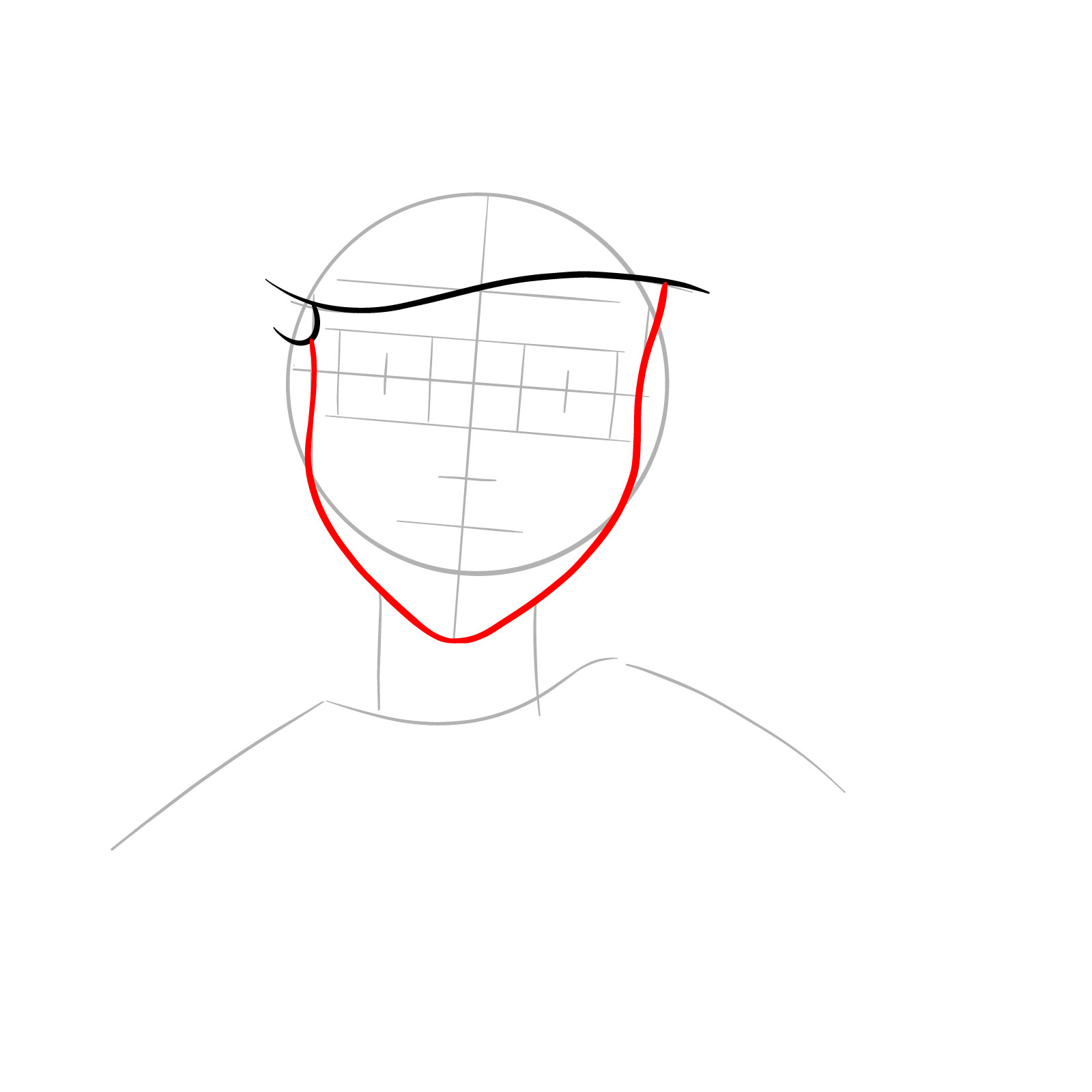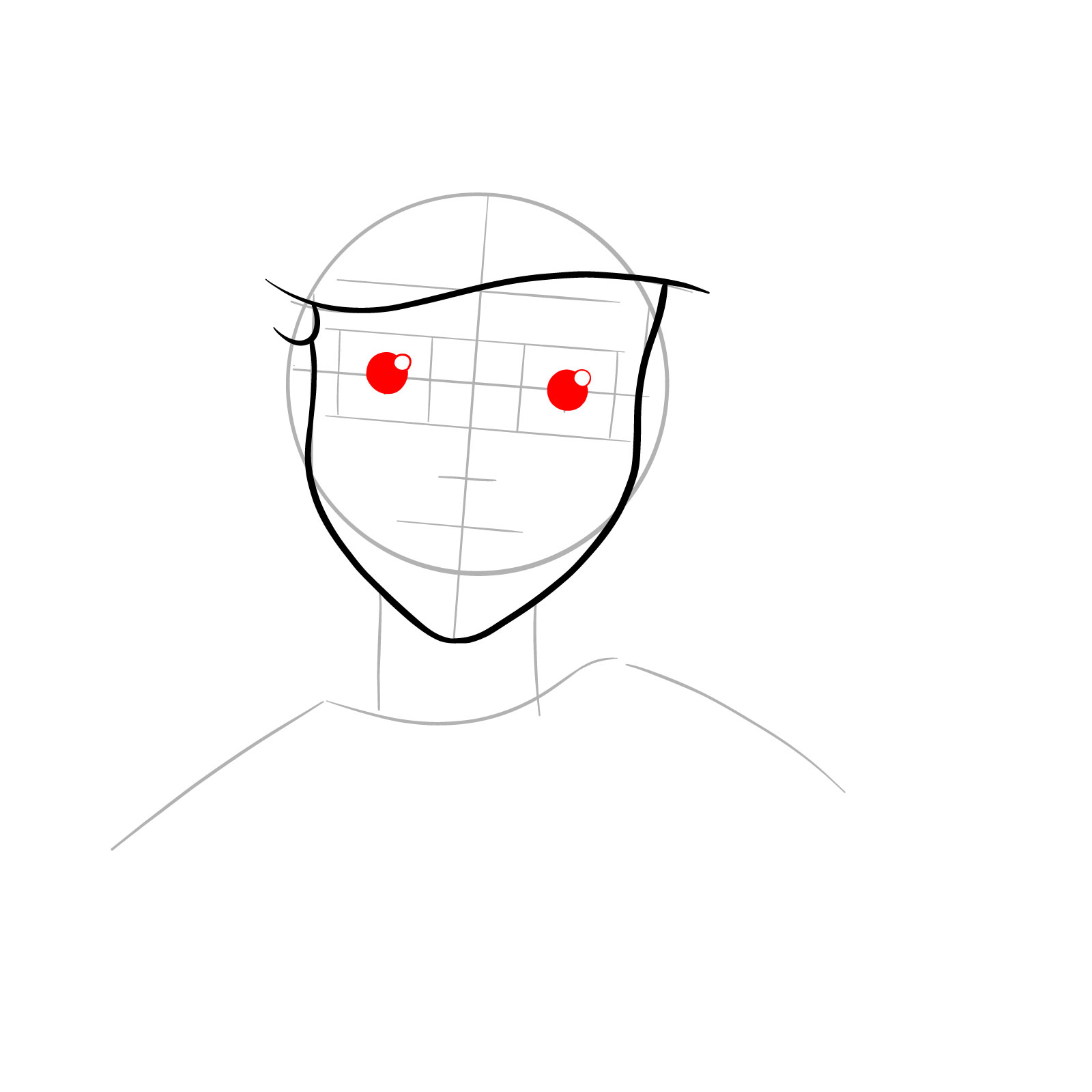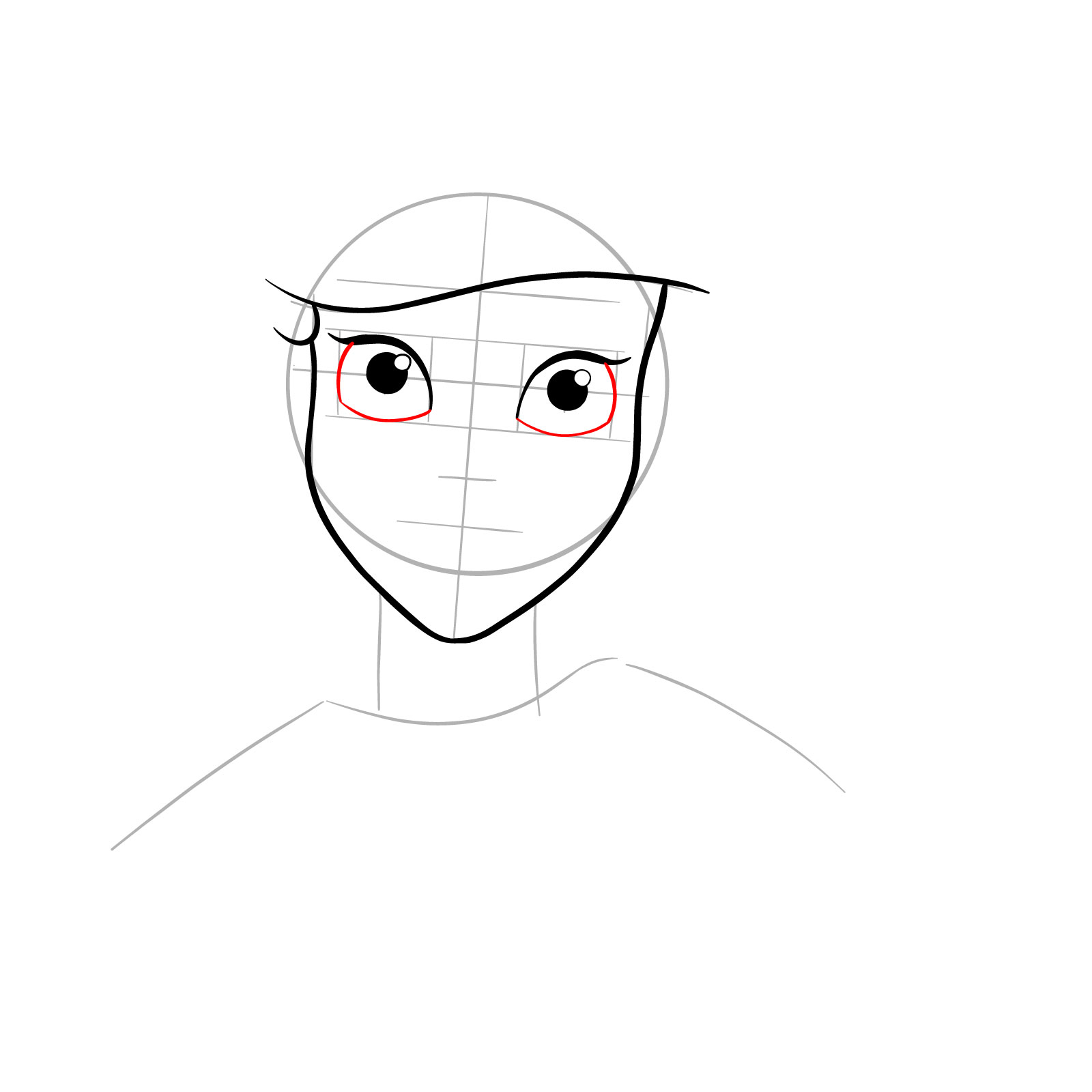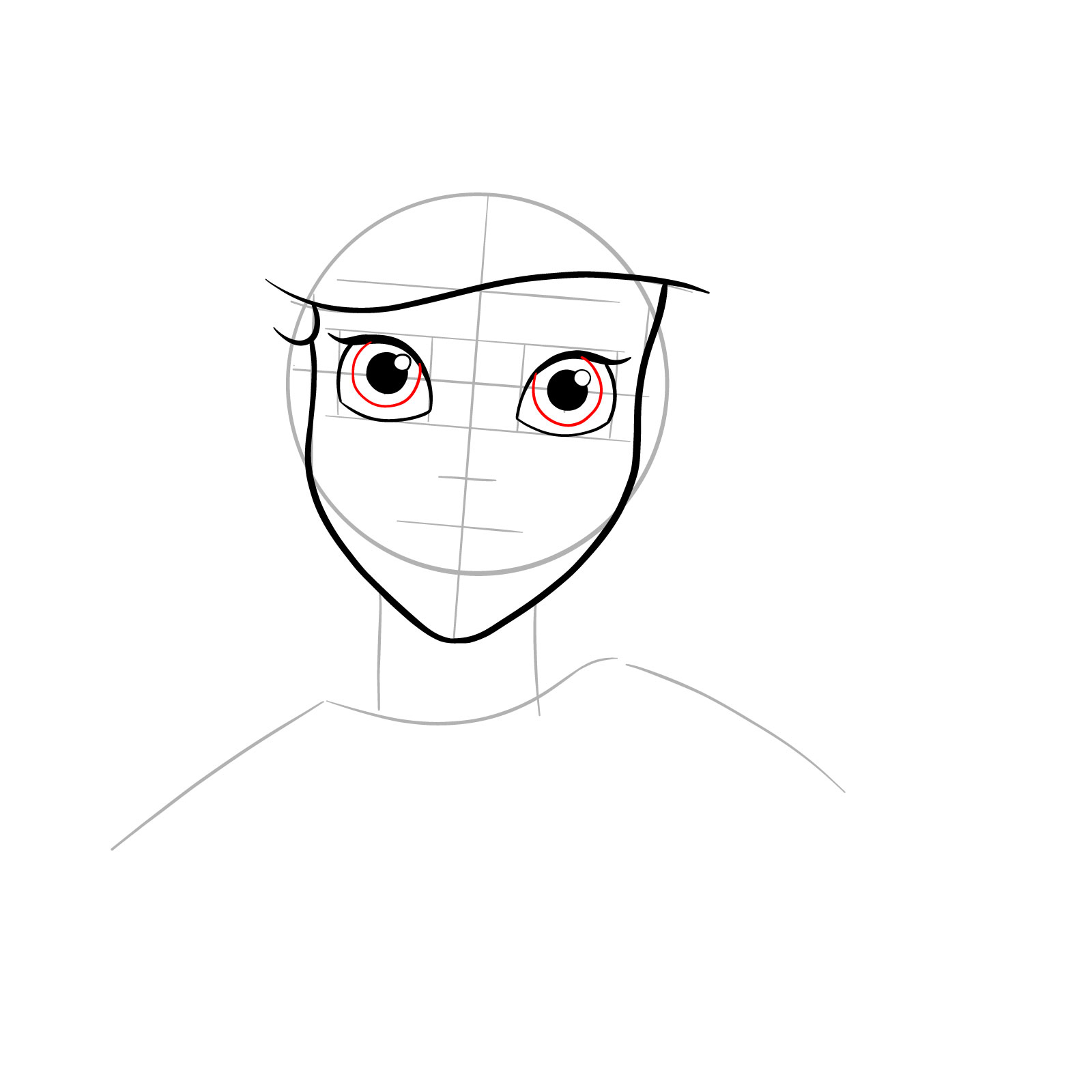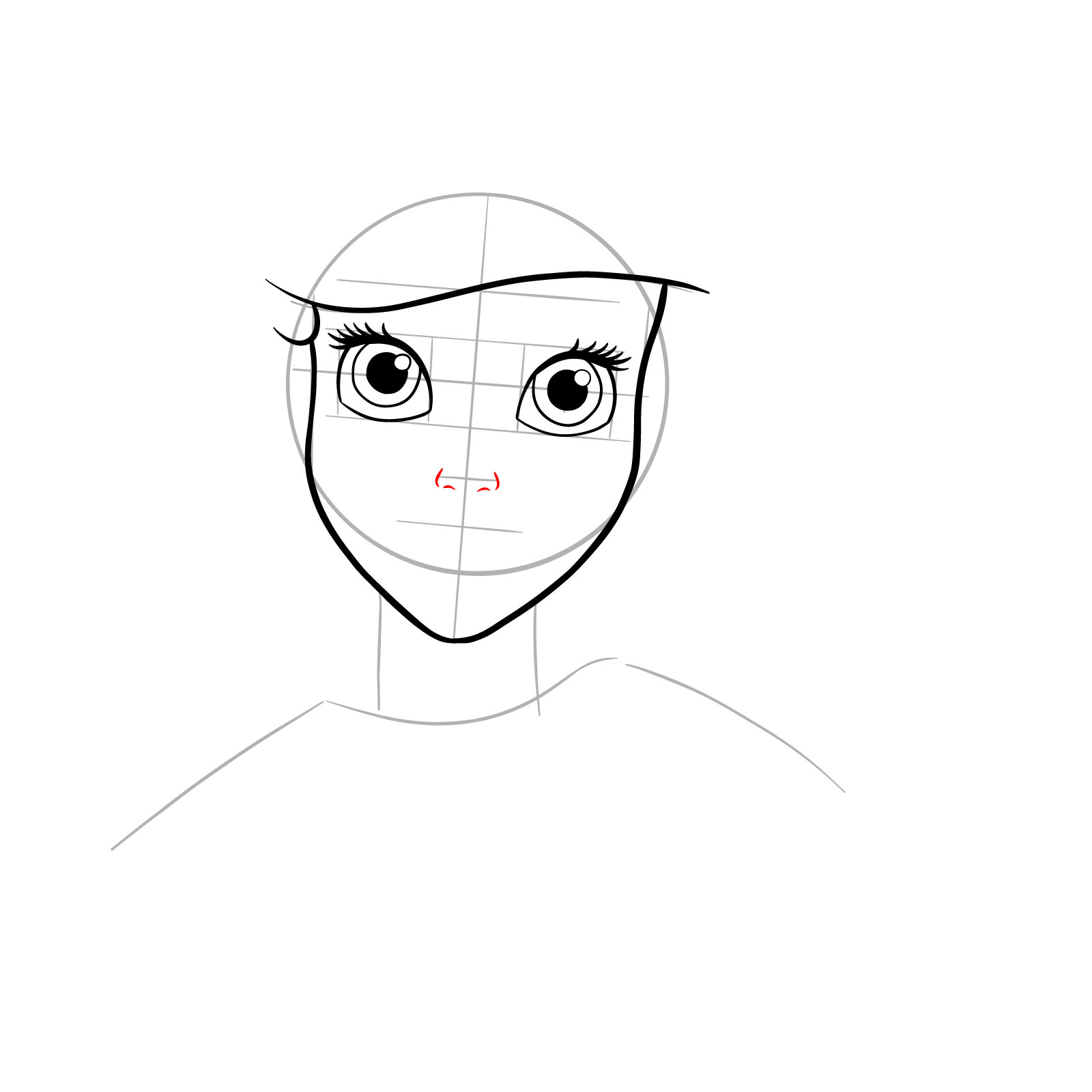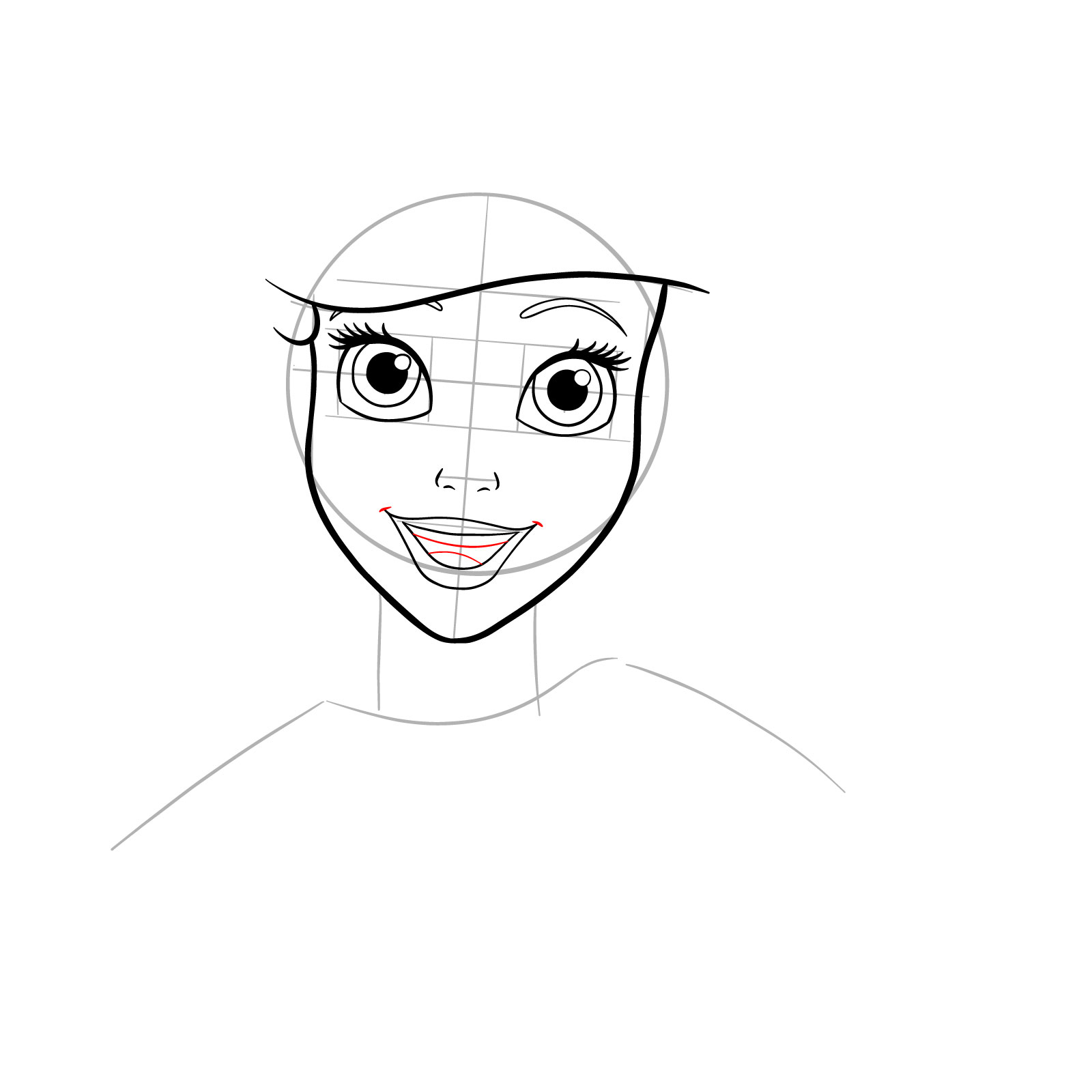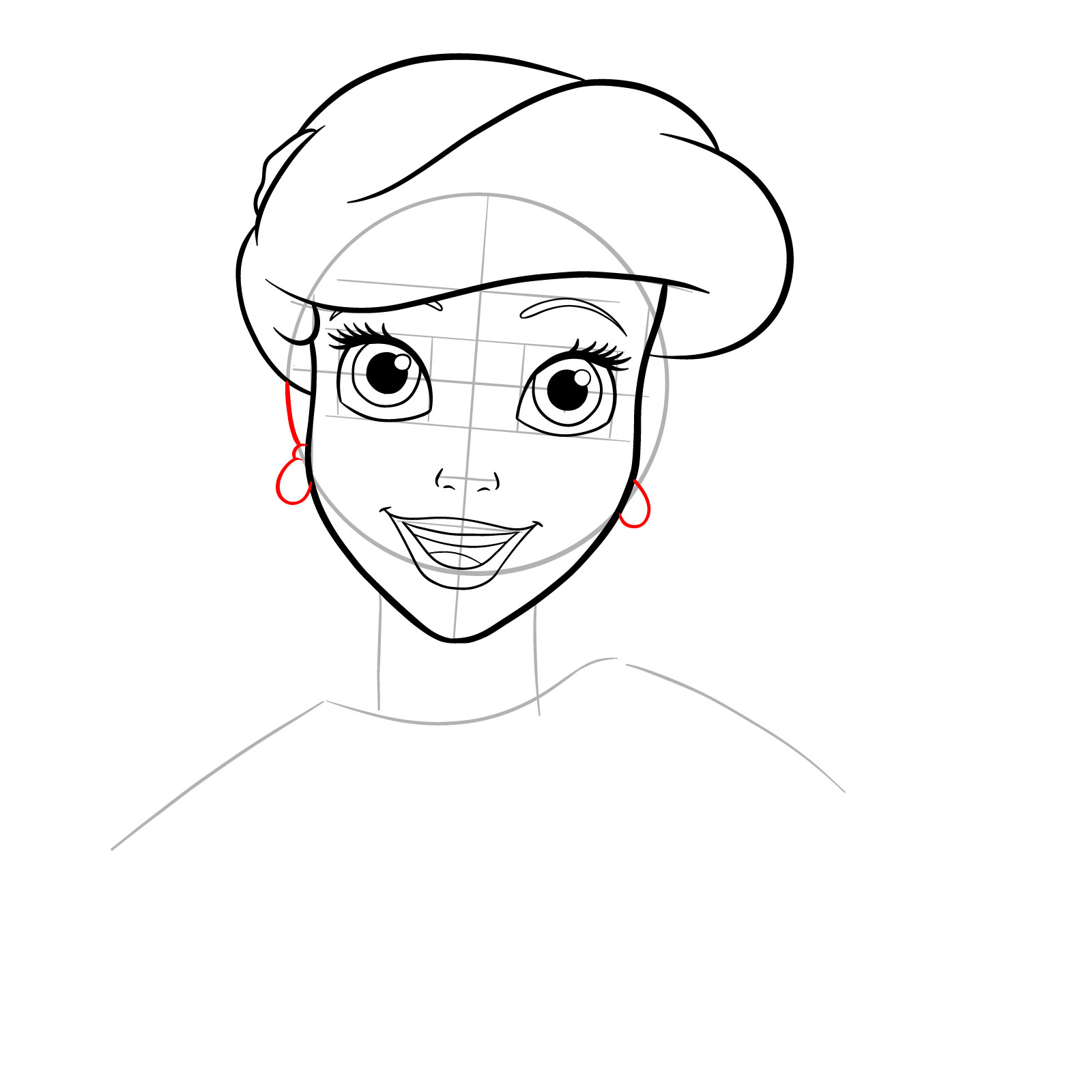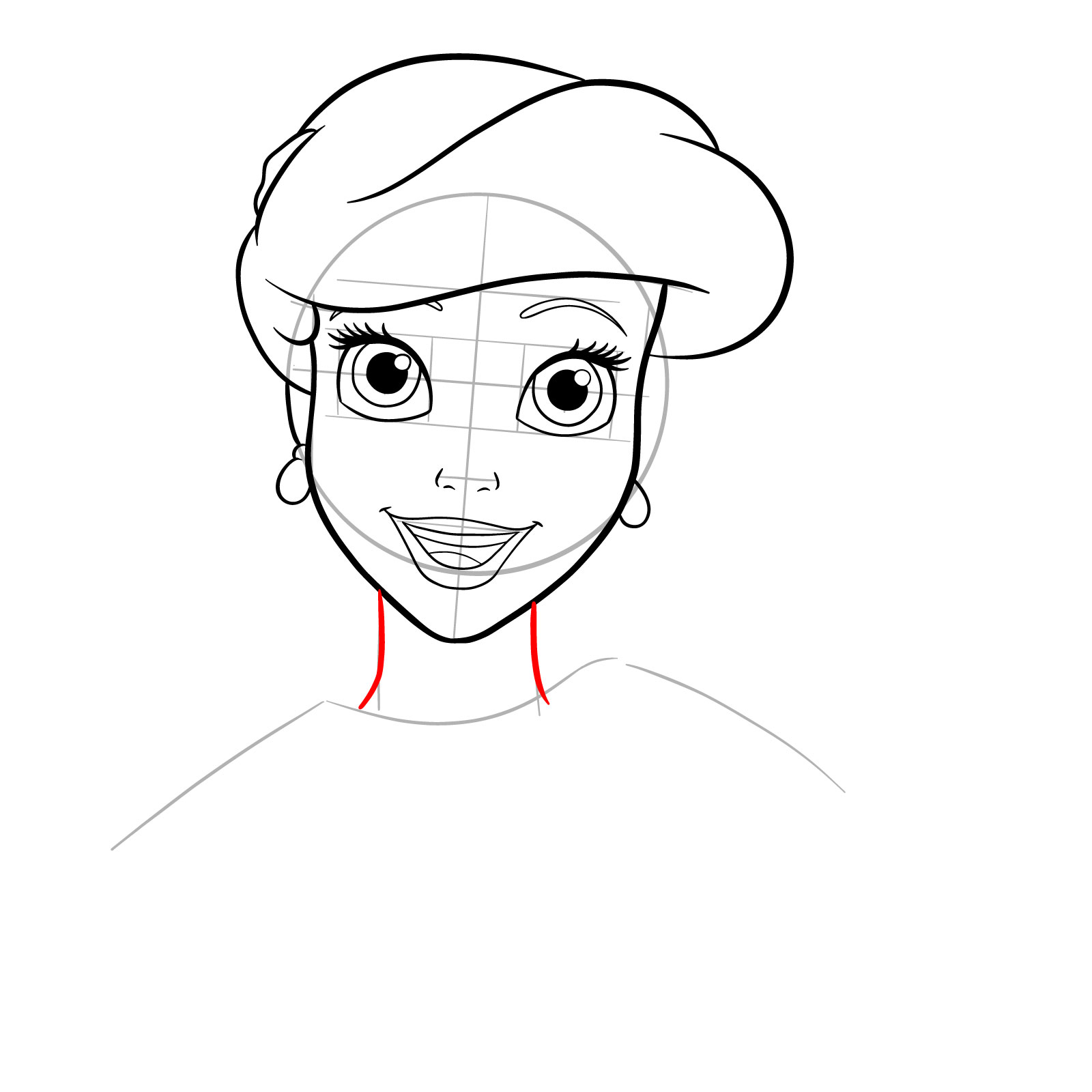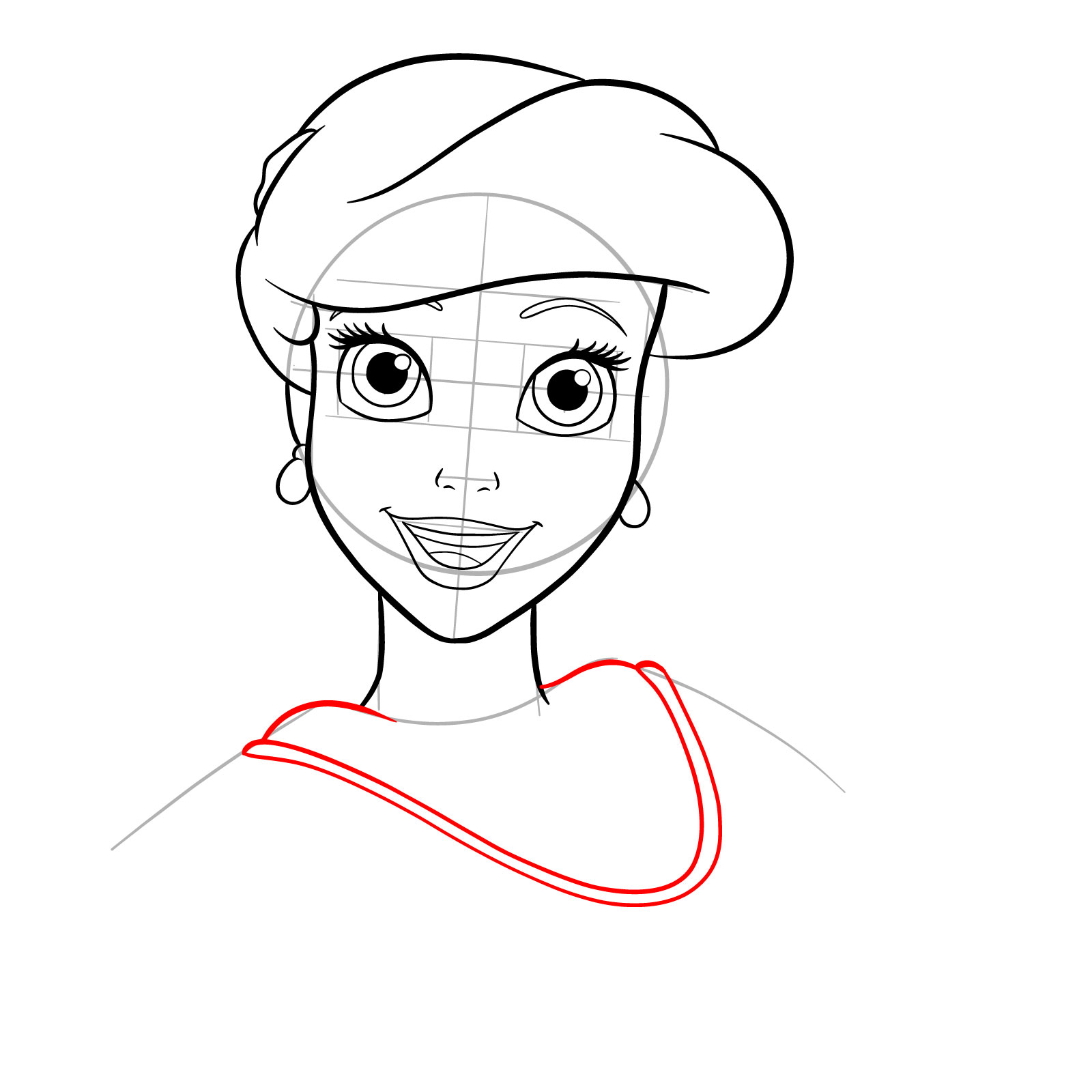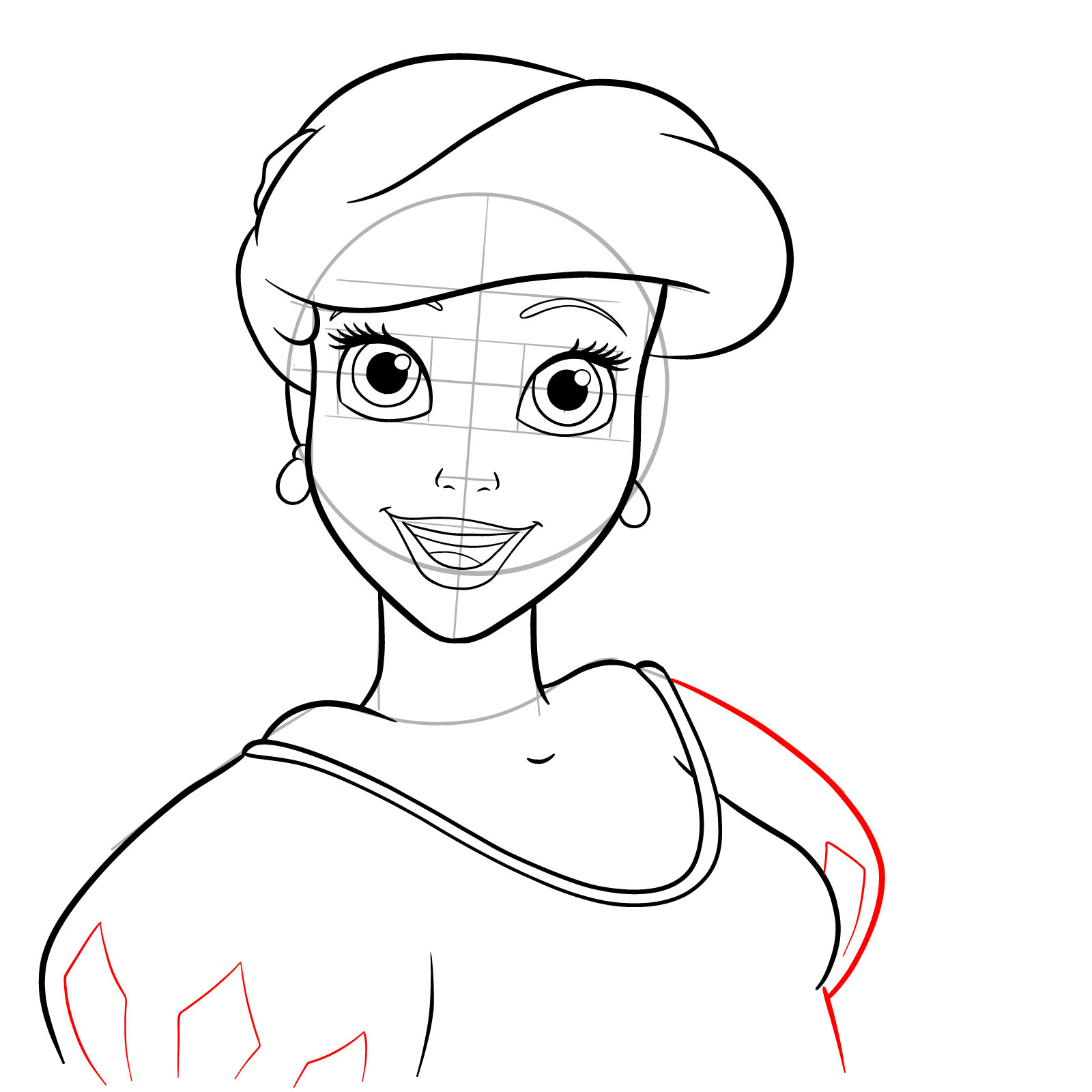 Coloring and Final Touches
Remember that this step is optional, and the colors we provide are only examples. Feel free to use any colors that you feel look best for your drawing.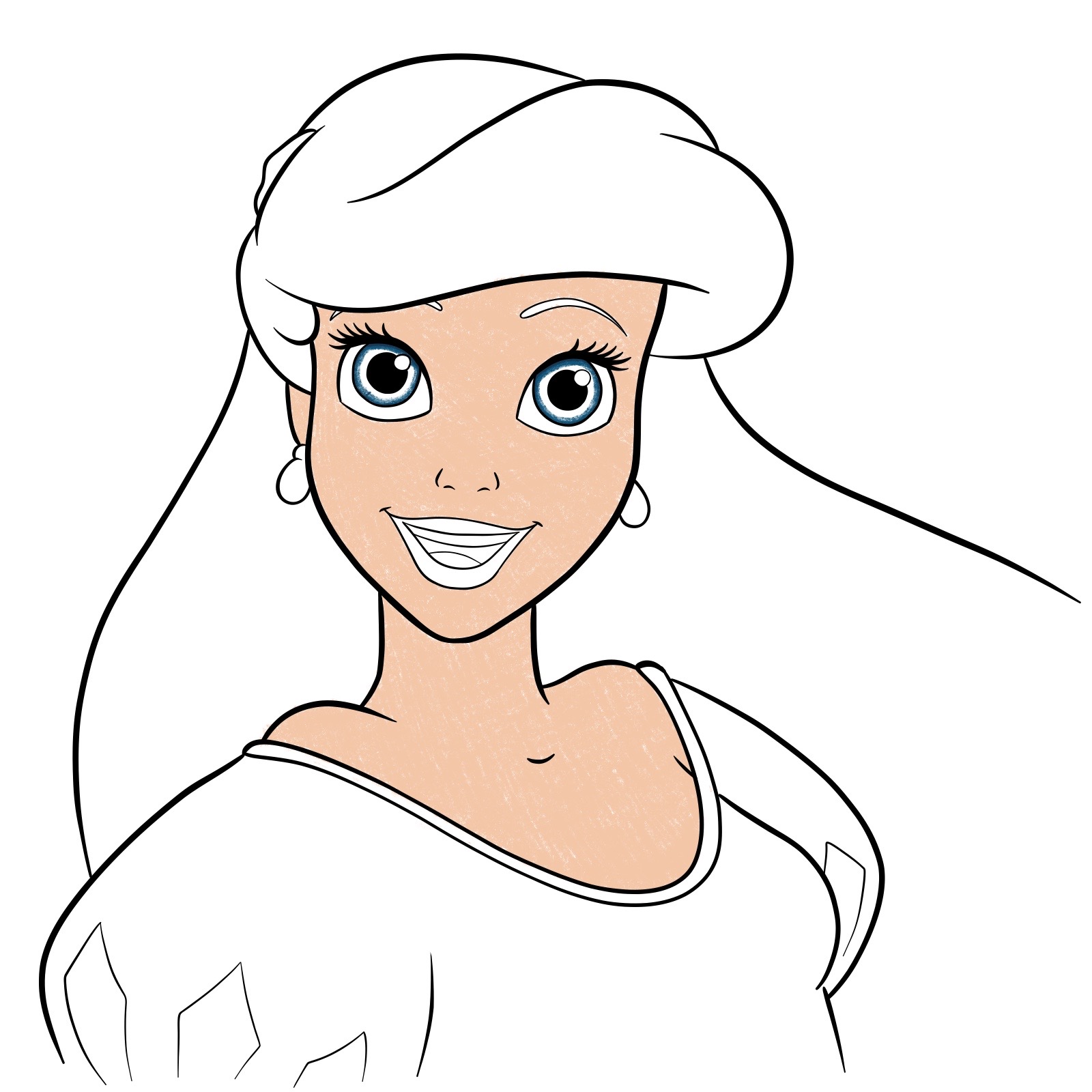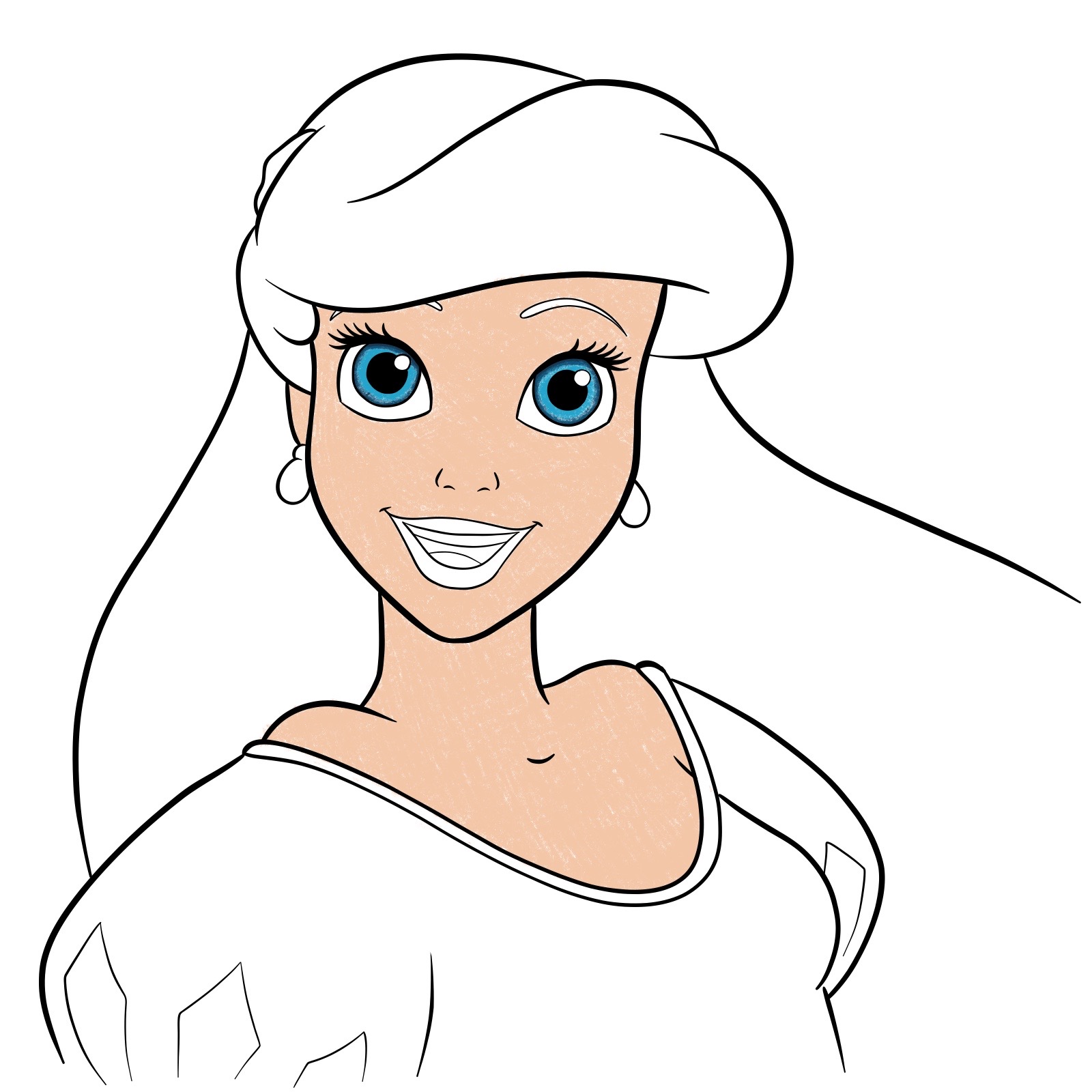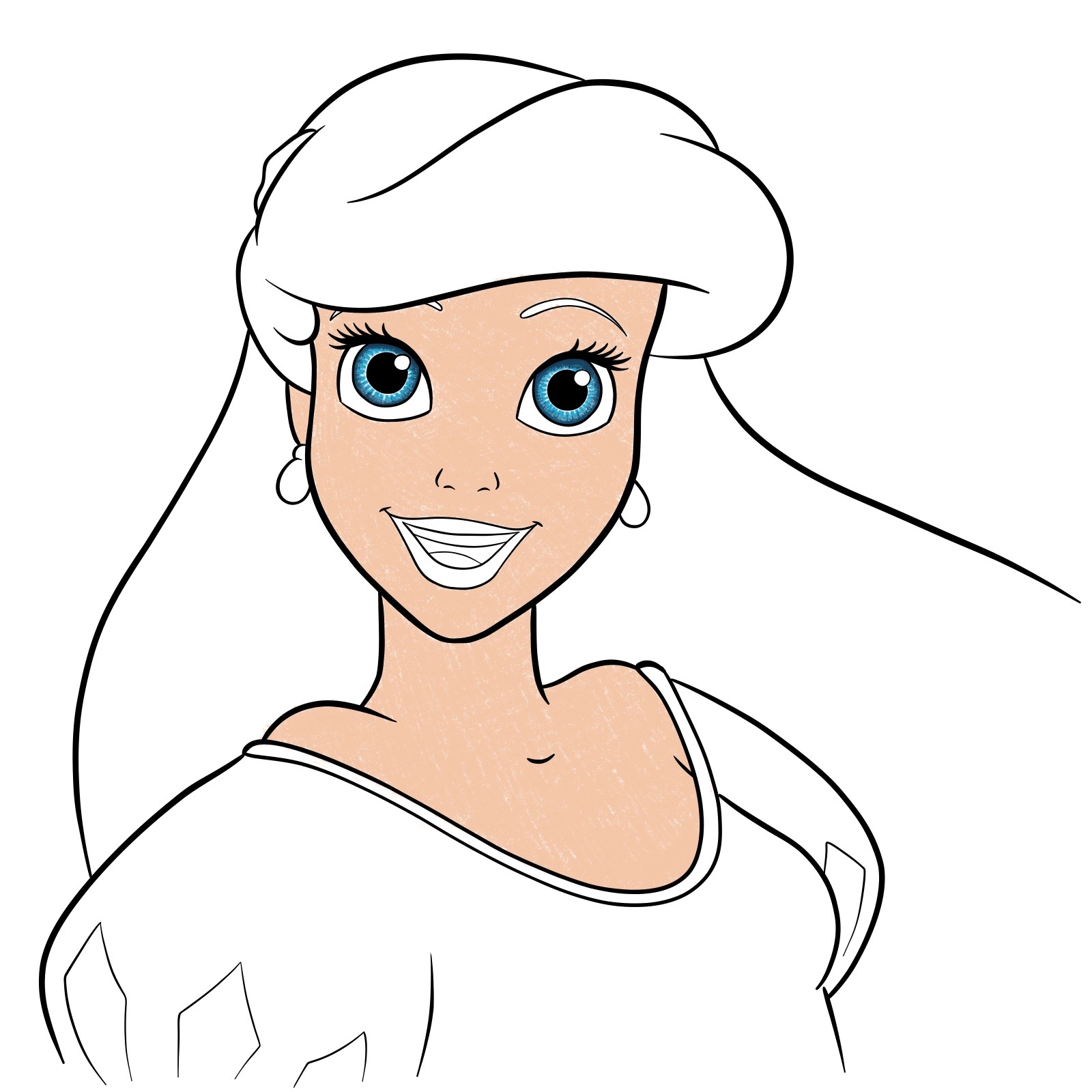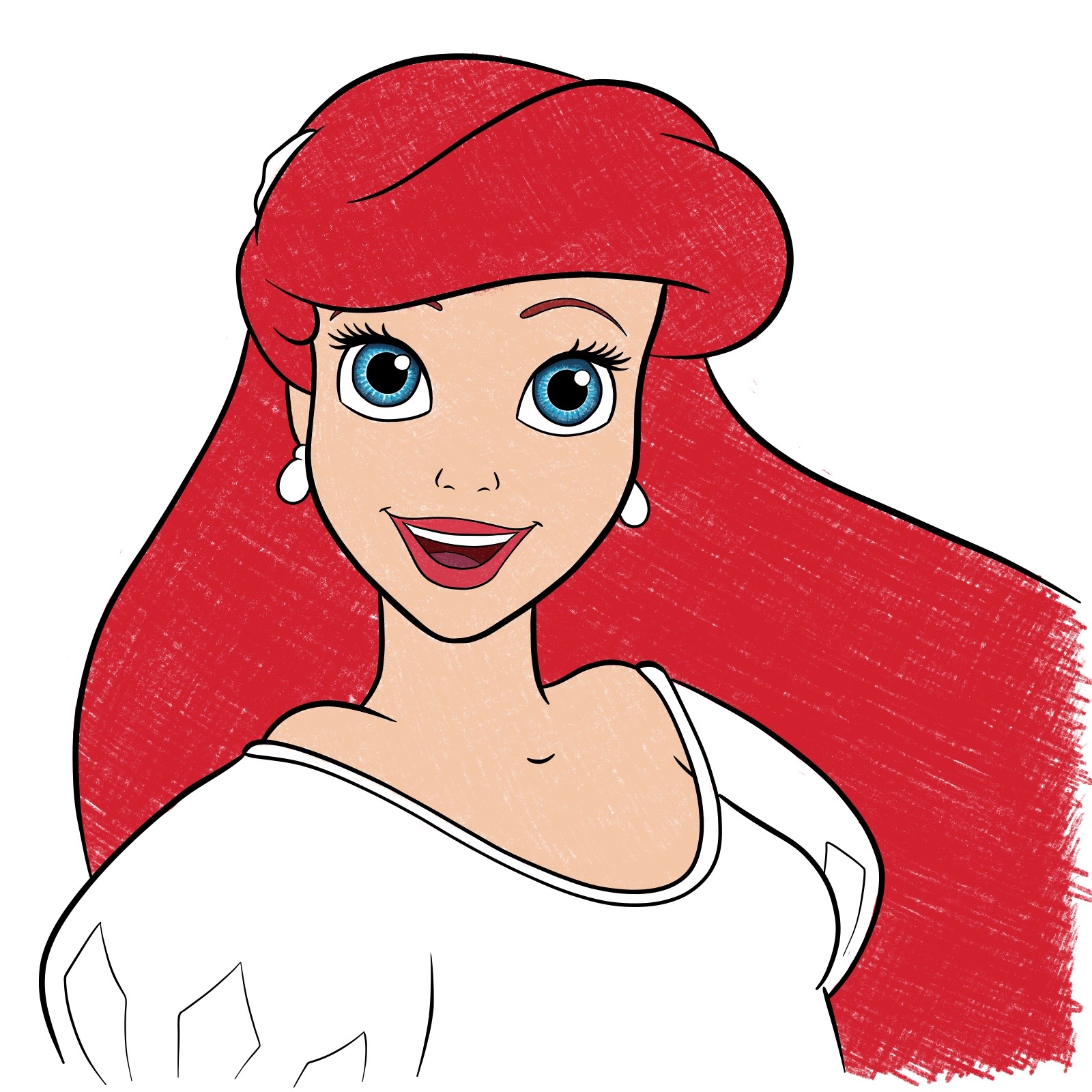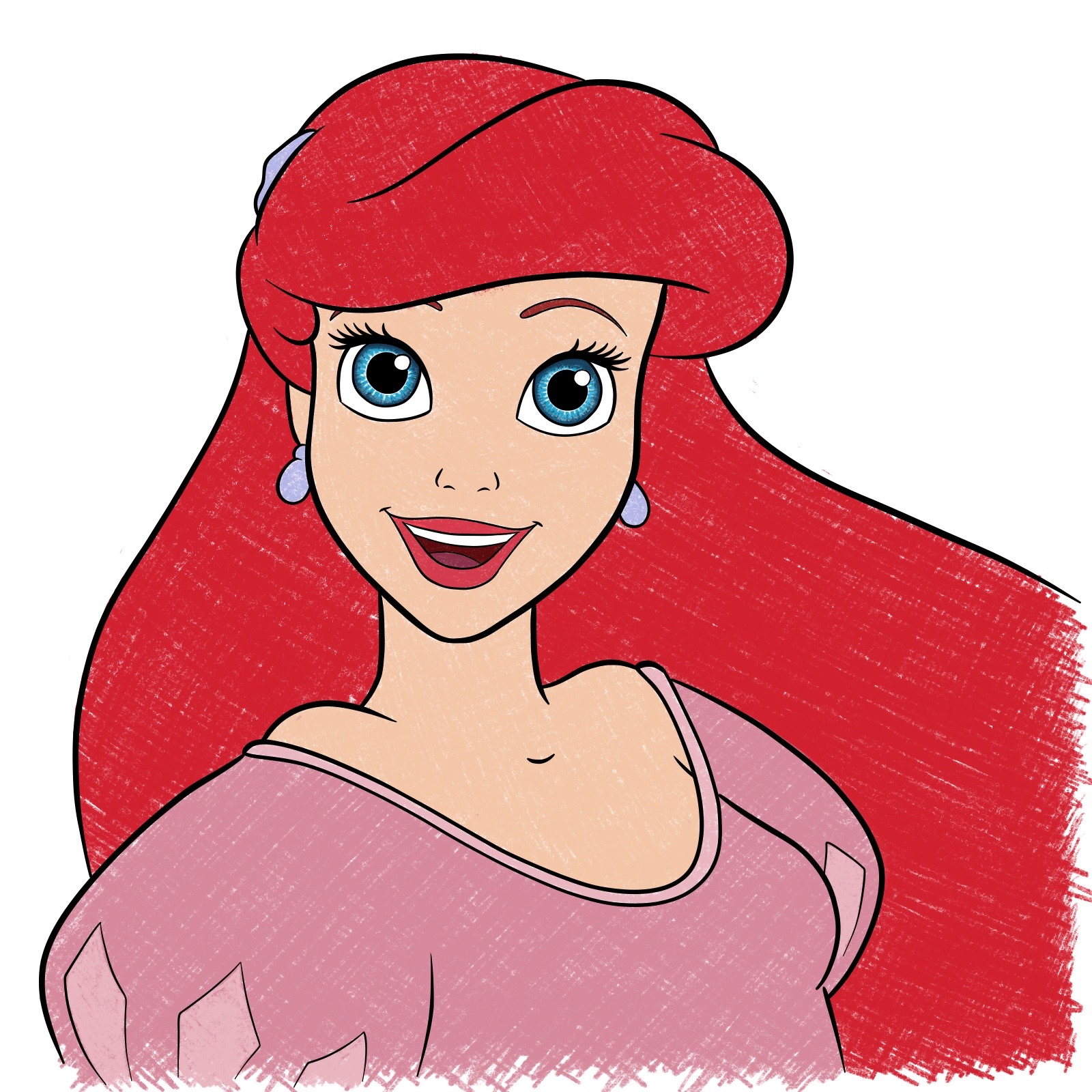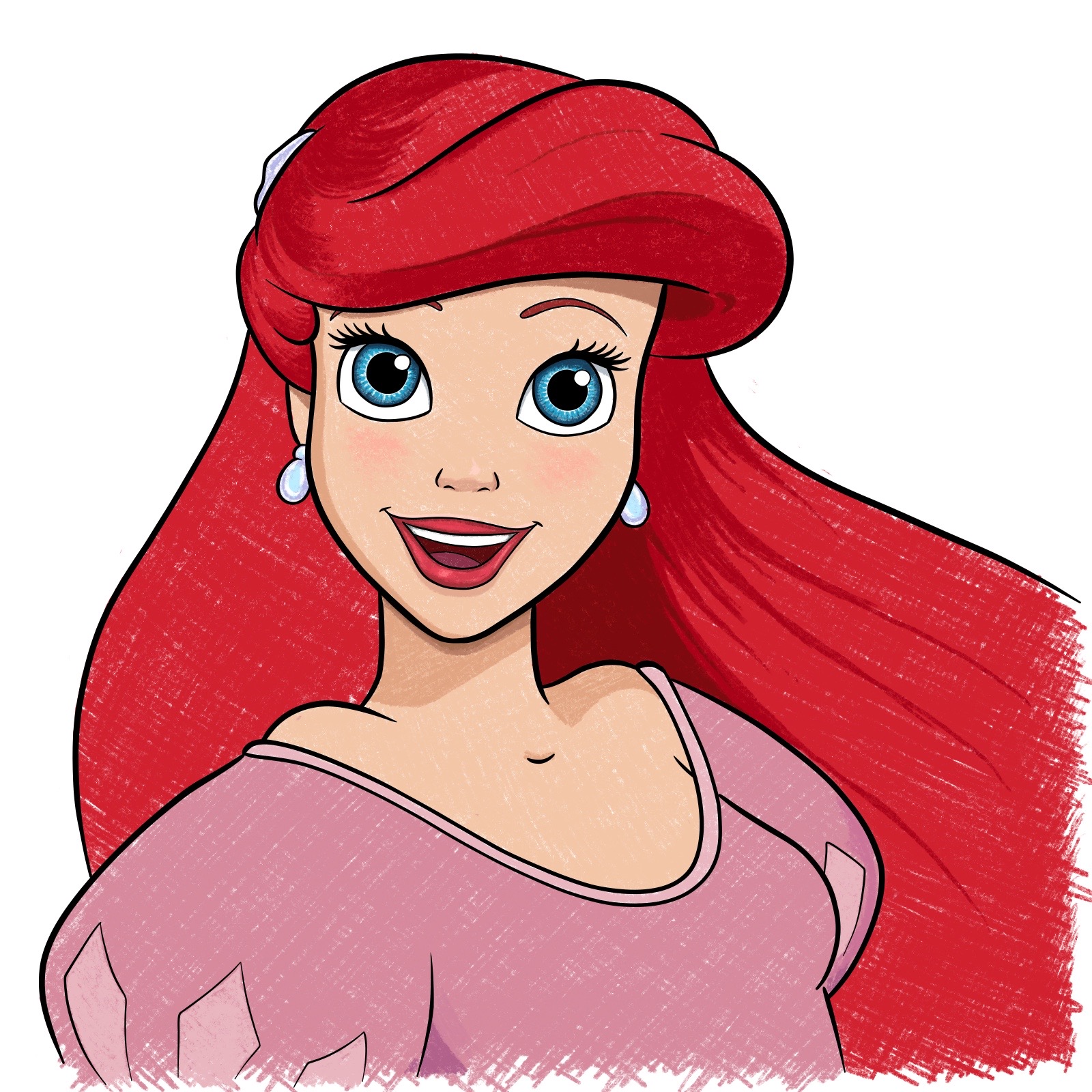 Conclusion
Congratulations! You've successfully completed this step-by-step drawing guide on how to draw Ariel, the Little Mermaid. You've learned essential sketching techniques, how to draw Ariel's face and facial features, and even how to add color to bring your drawing to life.
If you've found my drawing tutorials and guides helpful, consider showing your appreciation by supporting me on Buy Me a Coffee. By contributing, you'll enable me to continue creating valuable content and sharing my passion for art with people like you. Plus, it's a fantastic way for you to get involved with the creative community and connect with other art enthusiasts. Simply visit my Buy Me a Coffee page, choose the amount you'd like to contribute, and leave a message if you'd like. Your support means the world to me, and I'm incredibly grateful for every coffee you buy! Let's keep learning, growing, and creating beautiful art together.
Remember, practice makes perfect. So, keep refining your skills by trying out different Disney characters, and soon you'll be a master at drawing your favorite Disney Princesses. Don't forget to share your artwork with friends and family or on social media, and be proud of your accomplishments!