Everyone's familiar with the timeless tale of the enchanting mermaid who dreams of the world above and the dashing prince who longs to find his true love. This tutorial is dedicated to bringing Prince Eric and Ariel, two of Disney's most beloved characters, to life on your canvas. By following our guide, you'll learn how to draw Prince Eric and Ariel together, capturing their unique bond and personalities.
The Royal Couple: Key Features
Prince Eric: A mariner prince with light blue eyes, short black hair, and a regal yet casual attire reflecting his maritime background.
Ariel: The vibrant mermaid with flowing red hair, inquisitive eyes full of love.
If you've enjoyed drawing this duo, you might also find joy in sketching similar characters from the Disney universe. Perhaps Flounder, Ariel's loyal fish friend, or even Ursula, the cunning sea witch, can join the scene!
About This Drawing Guide
Our step-by-step tutorial consists of 17 stages. Each image in the series focuses on a specific part of the drawing process:
Grey Color:

Represents the basic proportions and structural sketch. Light pencil strokes are recommended for this.

Red Color:

Highlights the current drawing step.

Black Color:

Displays the lines you've drawn in previous steps.
The first 2 steps are all about establishing a basic sketch, laying down the foundation for your masterpiece. Once you've completed all the steps, you have the option to ink your sketch. However, it's crucial to let the ink dry before erasing the pencil marks to avoid smudging and to preserve the clarity of your artwork.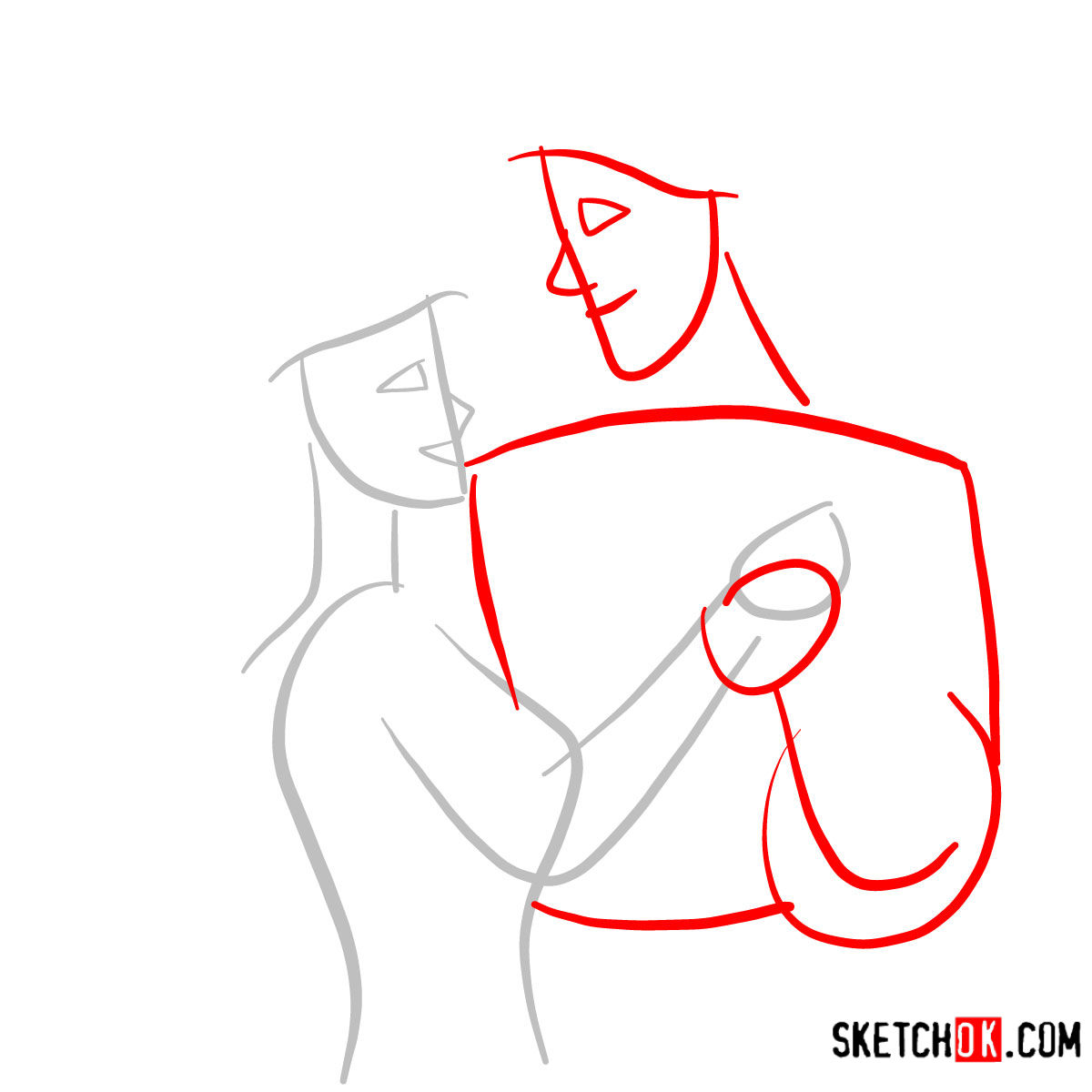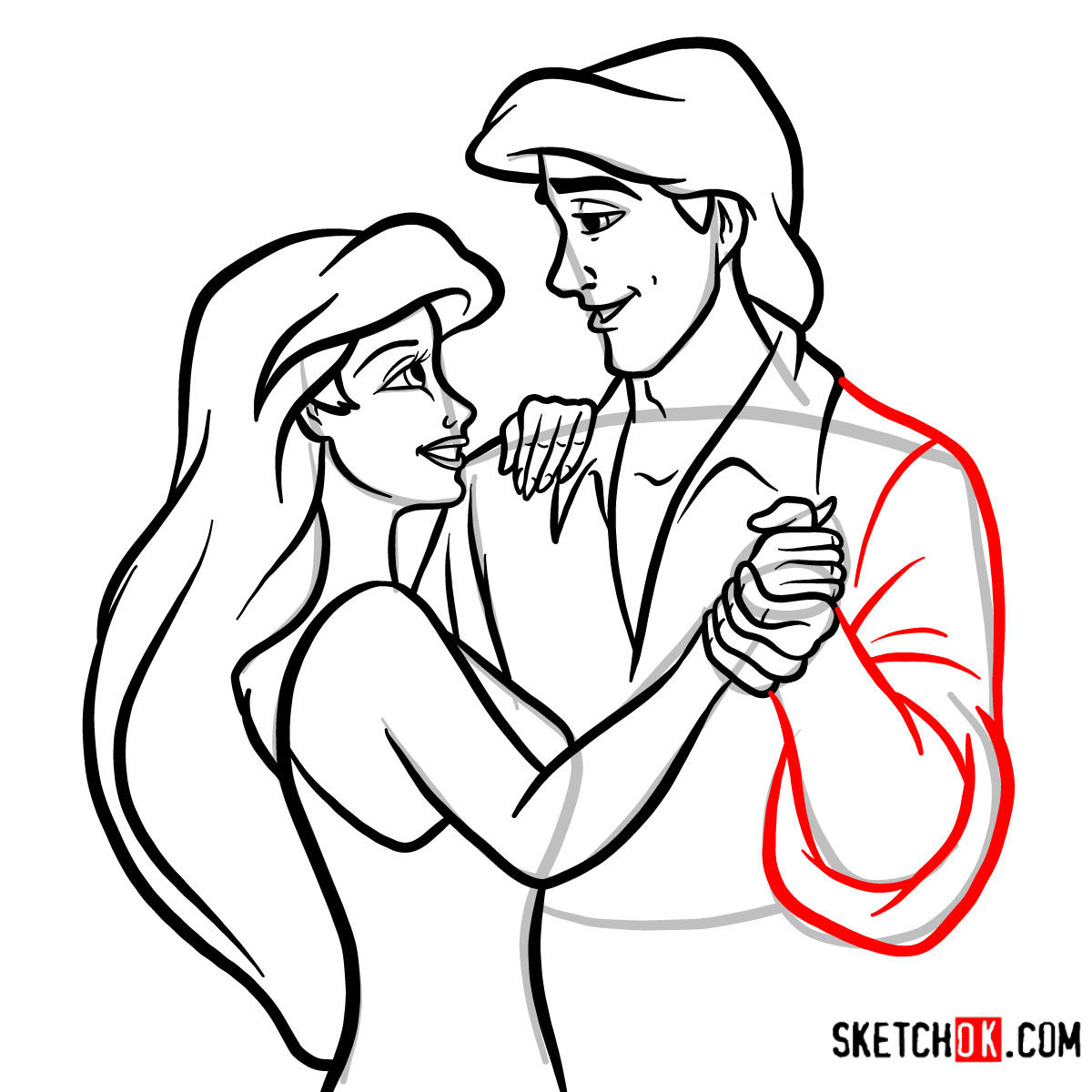 Conclusion
Drawing is a journey, and with each sketch, we learn and grow. By learning how to draw Prince Eric and Ariel together, you've added a classic Disney moment to your portfolio. If you've enjoyed this guide and found it helpful, please consider supporting the SketchOk project. Your generous donations enable us to create more free drawing tutorials and bring your ideas to life. By sharing this guide on platforms like Facebook, Instagram, and Pinterest, you're helping others discover the joy of drawing. Remember, your support keeps our passion for art alive!