Hey there, aspiring artists and Monster High fans! Have you ever wanted to draw the fashionable Draculaura, but didn't know where to start? Well, fear not, because we've got you covered with this step-by-step guide. Whether you're an experienced artist or just starting out, you'll be able to create a beautiful drawing of Draculaura in her iconic pink dress and heart-shaped hat in no time.
Guide: Draw Draculaura in a pink dress
In this guide, we'll break down the process of drawing Draculaura into 19 easy-to-follow steps. From making a basic sketch to adding in details and shading, we'll show you everything you need to know to create a stunning masterpiece. And don't worry if you make a mistake – our guide is designed to be forgiving and adaptable, so you can adjust and perfect your drawing as you go.
So grab your pencils, erasers, and paper, and let's get started! By the end of this guide, you'll have a beautiful drawing of Draculaura that you can be proud of. And who knows, maybe you'll be inspired to try drawing some of her Monster High friends next. Happy drawing!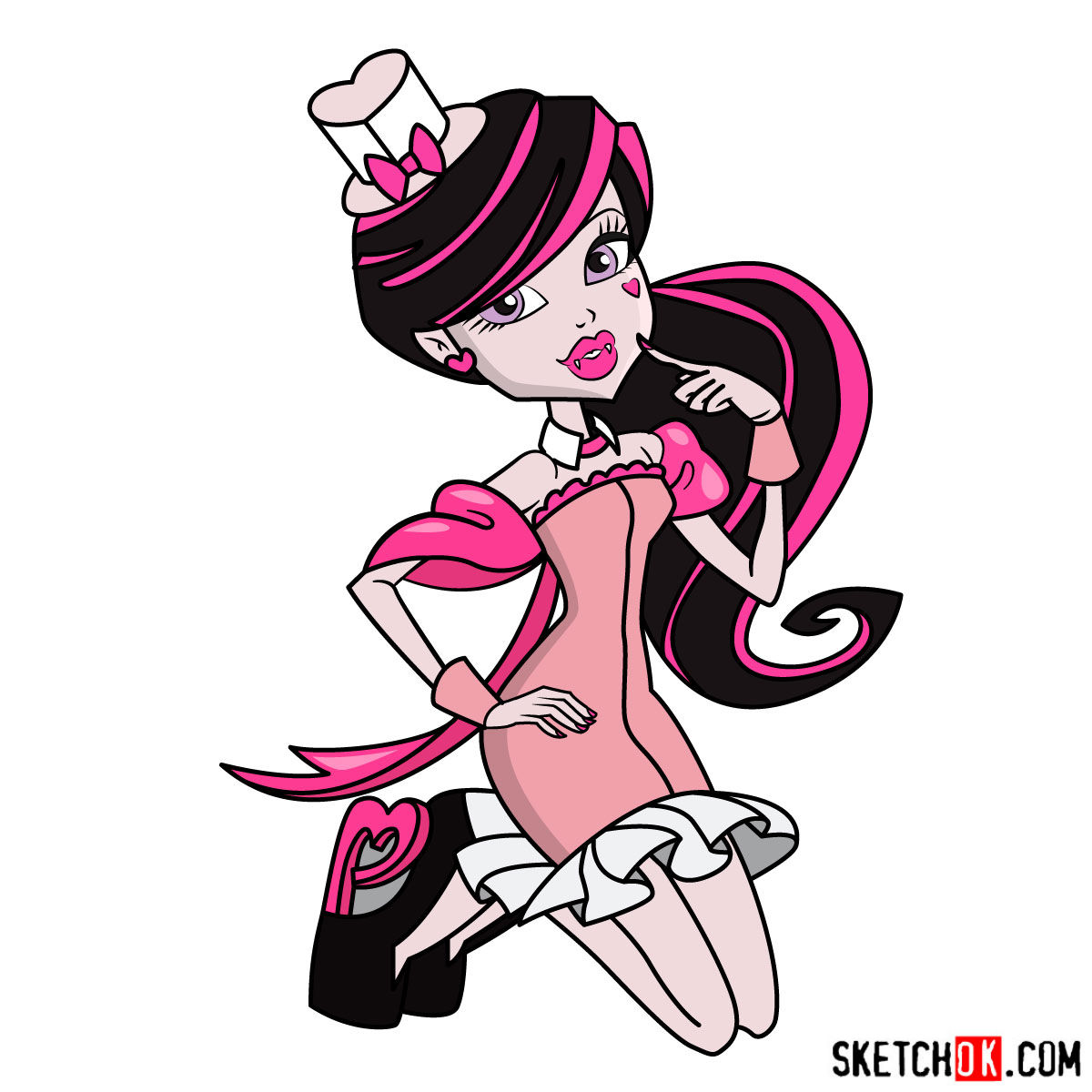 Other Monster High Characters to Draw
While Draculaura is certainly a beloved character, the Monster High universe is full of unique and fascinating creatures to draw. Here are a few other Monster High characters to consider:
We hope this guide has inspired you to create your own artwork of Draculaura and other Monster High characters. Don't be afraid to share your creations with the world and tag us on Instagram – @sketchok_com. And if you have any suggestions for future drawing guides or characters, consider making a donation to support our blog and help us continue creating valuable resources for aspiring artists. Happy drawing!