Howleen, the youngest werewolf sibling in Monster High, is a unique and colorful character to draw. In this guide, we'll focus on the steps you need to follow in order to learn how to draw Howleen Wolf. Get ready to unleash your creativity and bring this first-degree troublemaker to life!
The Basic Drawing Process
While drawing Howleen Wolf, you should follow the guidelines provided to ensure a coherent and accurate representation of the character. The red color in the image will indicate the current drawing step, the grey color will show the basic proportions sketch, and the black color in the image will display the previously drawn lines.
First, you will create a basic sketch, laying down the foundation for the character's proportions and features. Once the basic sketch is complete, you will begin adding details to Howleen's unique hairstyle, outfit, and accessories. After you have finished the sketch, you will proceed to inking the drawing, refining the lines and solidifying the character's form. Finally, you will add color to bring Howleen Wolf to life, taking care to stay true to her distinctive fashion sense and experimentation with her hair.
Howleen Wolf and Her Monster High Family
Howleen is part of a large werewolf family attending Monster High, with her siblings Clawdia, Clawd, and Clawdeen. As the youngest sibling in high school, Howleen often finds herself struggling to establish her identity, leading to jealousy and carelessness. Despite her struggles, Howleen has a strong support system from her family and friends, including her closest companion, Twyla.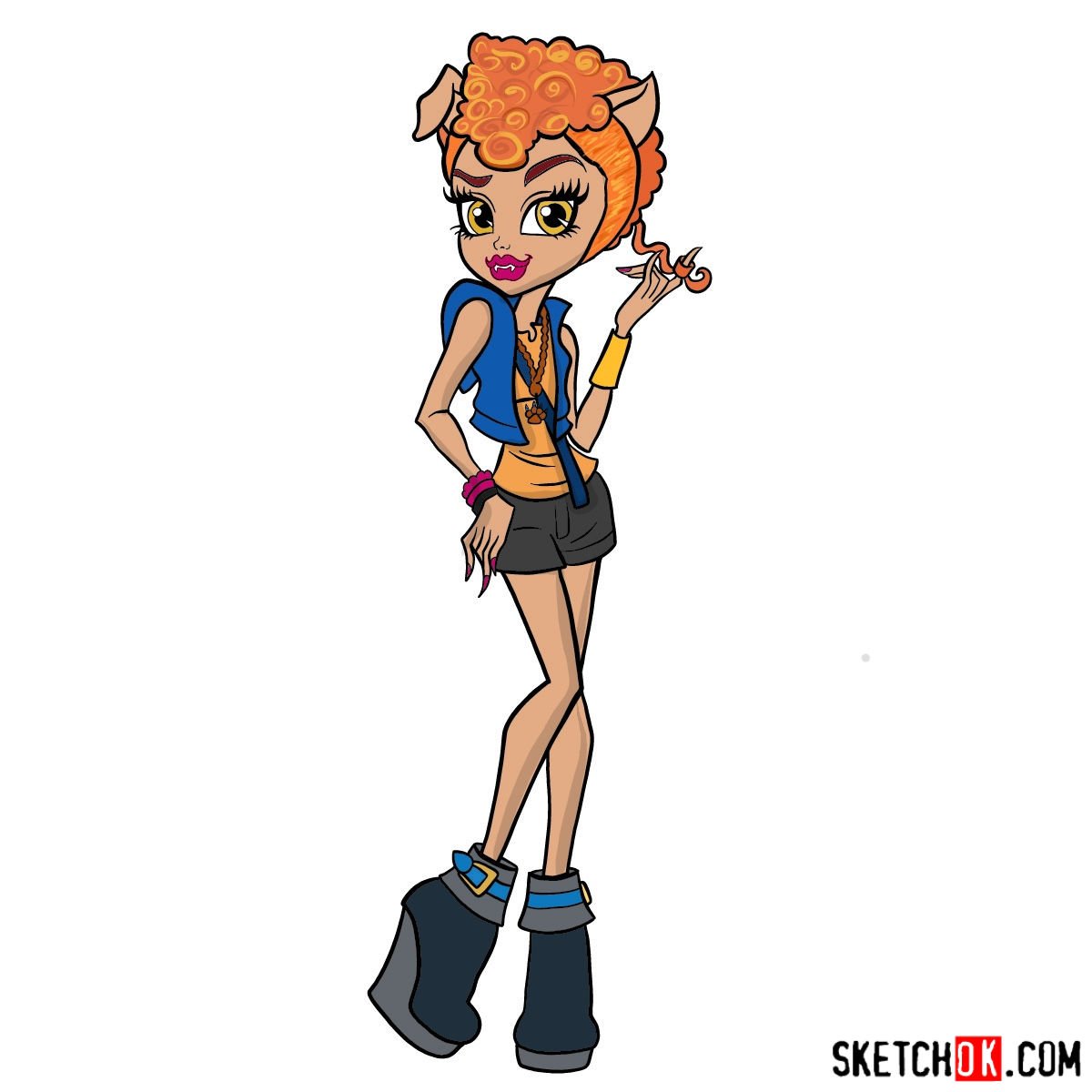 Learning how to draw Howleen Wolf is an exciting way to develop your artistic skills and dive into the world of Monster High. By following the color guidelines and the basic drawing process, you'll soon be able to create a stunning portrayal of this unique and colorful character. So, gather your art supplies and start your journey to becoming a Monster High drawing expert!