Monster High is home to many unique and diverse characters, and Rochelle Goyle is no exception. In this article, we'll teach you how to draw Rochelle Goyle, the fashionable gargoyle student from Scaris. Follow our color guidelines (red for the current drawing step, grey for the basic proportions sketch, and black for the previously drawn lines) to create an impressive rendition of Rochelle. With practice and dedication, you'll be able to create stunning artwork featuring this beloved character.
Rochelle Goyle: A Fashionable and Dutiful Gargoyle
Rochelle is a gargoyle and student at Monster High who seeks to challenge herself and broaden her horizons. As the Head of the Student Safety Team, she is dedicated to protecting her fellow students. When learning how to draw Rochelle Goyle, take note of her unique features, such as her stony wings, clawed hands, and animal-like face. Her fashionable style, combining modern chic with classical elements, is reminiscent of characters like Draculaura. Rochelle's long pink hair with pale teal streaks adds a touch of color to her stone appearance.
Drawing Rochelle Goyle: The Process
Begin your journey of drawing Rochelle Goyle with a basic sketch, focusing on her unique features and proportions. After completing the sketch, add details to enhance her appearance and express her personality. The next step is inking, which solidifies the lines and prepares your drawing for coloring. Finally, apply color to your drawing to bring Rochelle Goyle to life. Practice and experimentation will help you improve your skills and create memorable artwork featuring Rochelle and other Monster High characters like Cleo de Nile, Clawdeen Wolf, and Frankie Stein.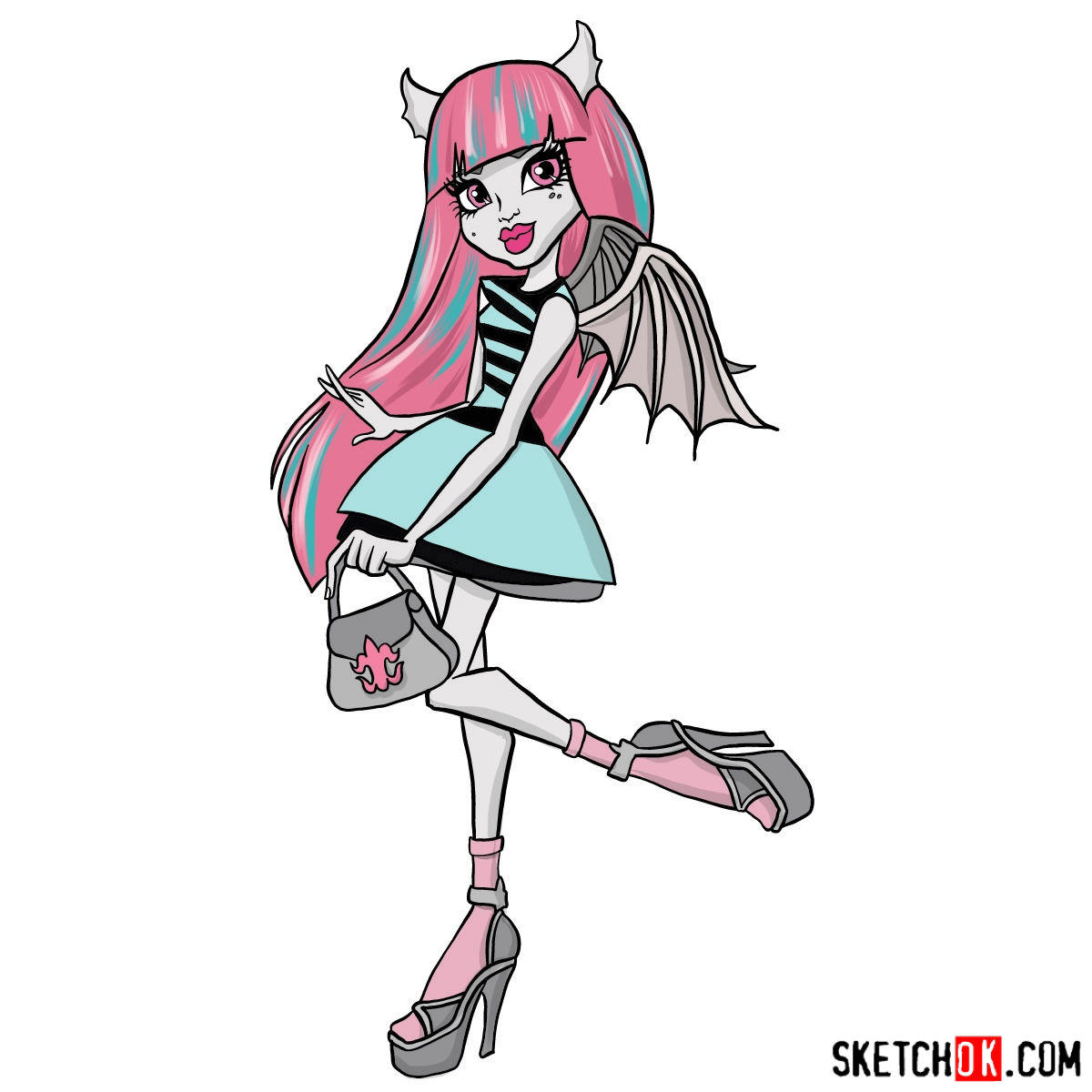 Now that you know how to draw Rochelle Goyle, it's time to pick up your art supplies and start creating! Remember that practice makes perfect, so keep experimenting with different poses and expressions to hone your skills. Soon, you'll be able to create stunning renditions of this and other Monster High characters to share with friends and fellow fans. Embrace your creativity and let the world of Monsters inspire you on your artistic journey.