Hey there, spooky art enthusiasts! Are you a fan of the Monster High franchise and the hauntingly beautiful Spectra Vondergeist? Do you wish to learn how to draw this ghostly diva and capture her eerie essence on paper? Well, look no further, because in this blog post, we will teach you everything you need to know to create a stunning drawing of Spectra Vondergeist that will send shivers down your spine. So grab your pencils and let's get ready to summon the artistic spirits!
Getting to Know Spectra Vondergeist
Spectra Vondergeist is a popular character from the Monster High franchise, known for her ethereal appearance and unique style. As the daughter of a ghost, she has the ability to fly and turn invisible. Spectra is also known for her love of gossip and investigative journalism, often using her ghostly powers to uncover secrets and scandals. To draw Spectra accurately, it's important to understand her distinctive features, including her purple and blue color scheme, her floating hair, and her ghostly tail. With these details in mind, you can create a beautiful and accurate drawing of this unique character.
Spectra is a social butterfly and has several friends within the Monster High franchise. She is particularly close with fellow ghosts River Styxx and Johnny Spirit, and often appears with them in various Monster High media. She is also known to have a friendly relationship with Abbey Bominable, who is one of her roommates at Monster High. Additionally, Spectra has a well-documented rivalry with fellow student Toralei Stripe, which has led to several confrontations between the two characters. Knowing about Spectra's relationships and friendships can provide inspiration for unique and interesting character interactions and scenes in your artwork
Your Ultimate Guide to Drawing Spectra:
We'll draw: Spectra Vondergeist;
From: "Monster High" series;
Steps: 14.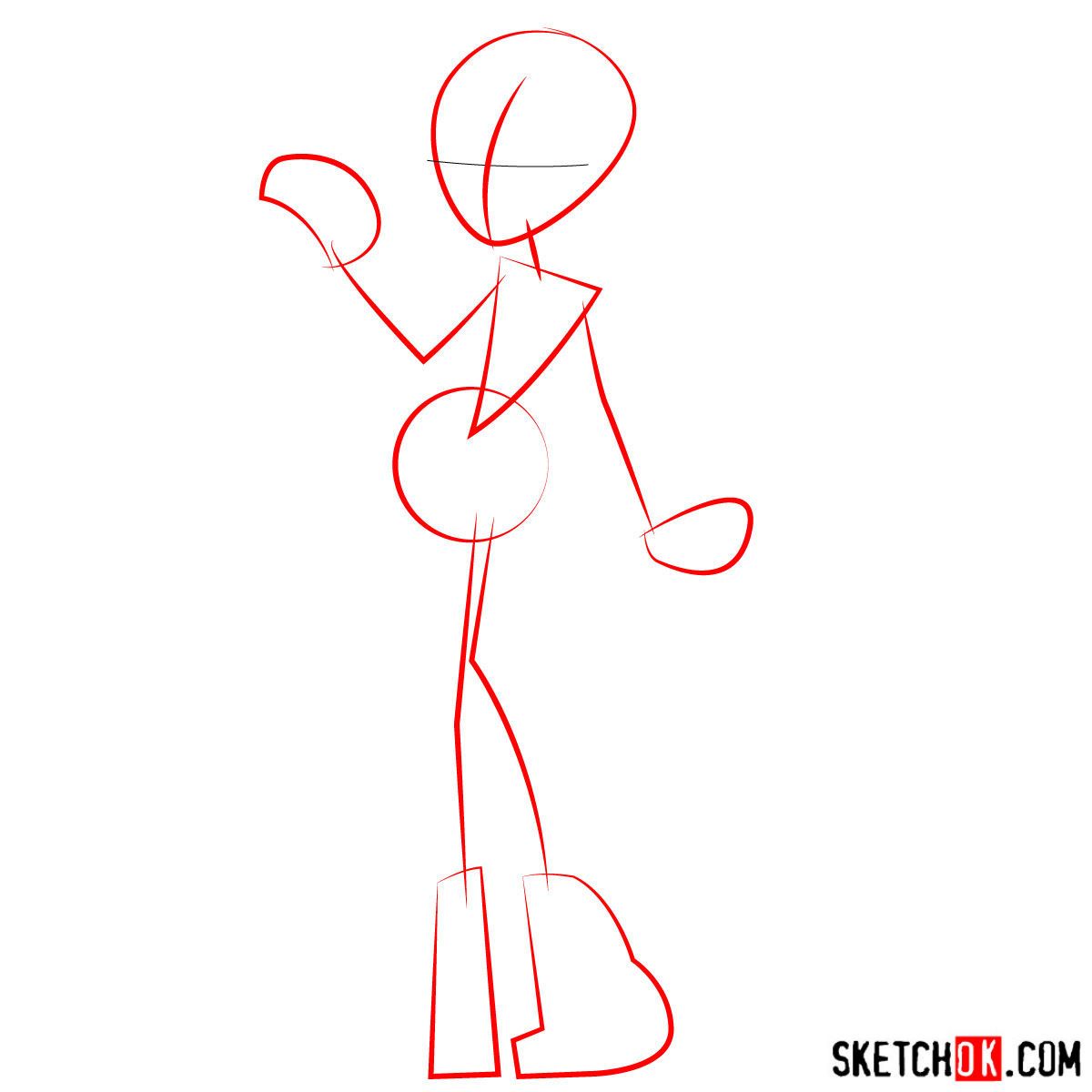 Congratulations, you've successfully learned how to draw Spectra Vondergeist! With some practice and patience, you'll be able to create your own spooky and stylish artwork featuring this fierce ghoul.
If you found this guide helpful, please consider sharing it with your friends and fellow artists. The more people that have access to this information, the more successful we can be in promoting the art of drawing. Additionally, feel free to check out other resources  available on my website to help you further improve your drawing skills.
Don't forget, if you have any questions or suggestions for future drawing tutorials, please don't hesitate to reach out to me. Your feedback is greatly appreciated!
Thank you for your support, and happy drawing!
P.S. You can always support me here.