The world of Kung Fu Panda is brimming with vibrant characters, each carrying their unique flair and backstory. One such intriguing character is the humor-infused Master Monkey. As you embark on this journey, learn how to draw Master Monkey and bring him to life on your canvas.
Master Monkey: A Peek into the Character's World
Physical Appearance: A golden snub-nosed monkey with distinctive Chinese features.
Personality: Known for his infectious humor, Monkey is also the second-in-command of the Furious Five.
About This Guide
With this guide, you're not just sketching; you're storytelling. Over 12 steps, we'll craft a piece that resonates with the essence of Master Monkey. Here's what to keep in mind:
Red Color:

Indicates the current step to focus on.

Grey Color:

Highlights the basic proportion sketches made with light strokes.

Black Color:

Showcases previously drawn lines.
Begin with light strokes for the primary sketch, ensuring your proportions are accurate. Towards the end, you have the choice to ink your sketch. If you decide to do so, be patient. Let the ink dry to prevent smudging before gently erasing the initial pencil outlines.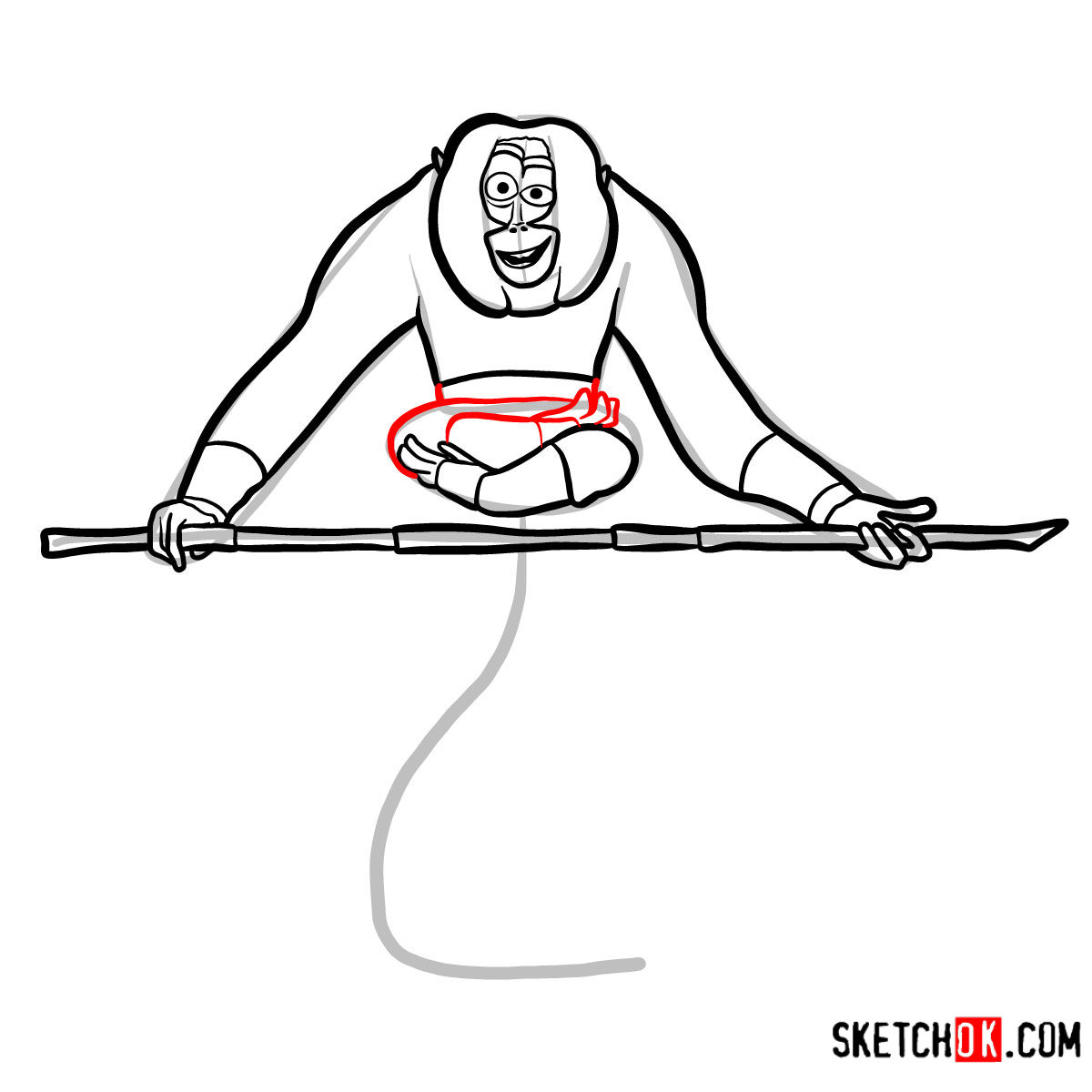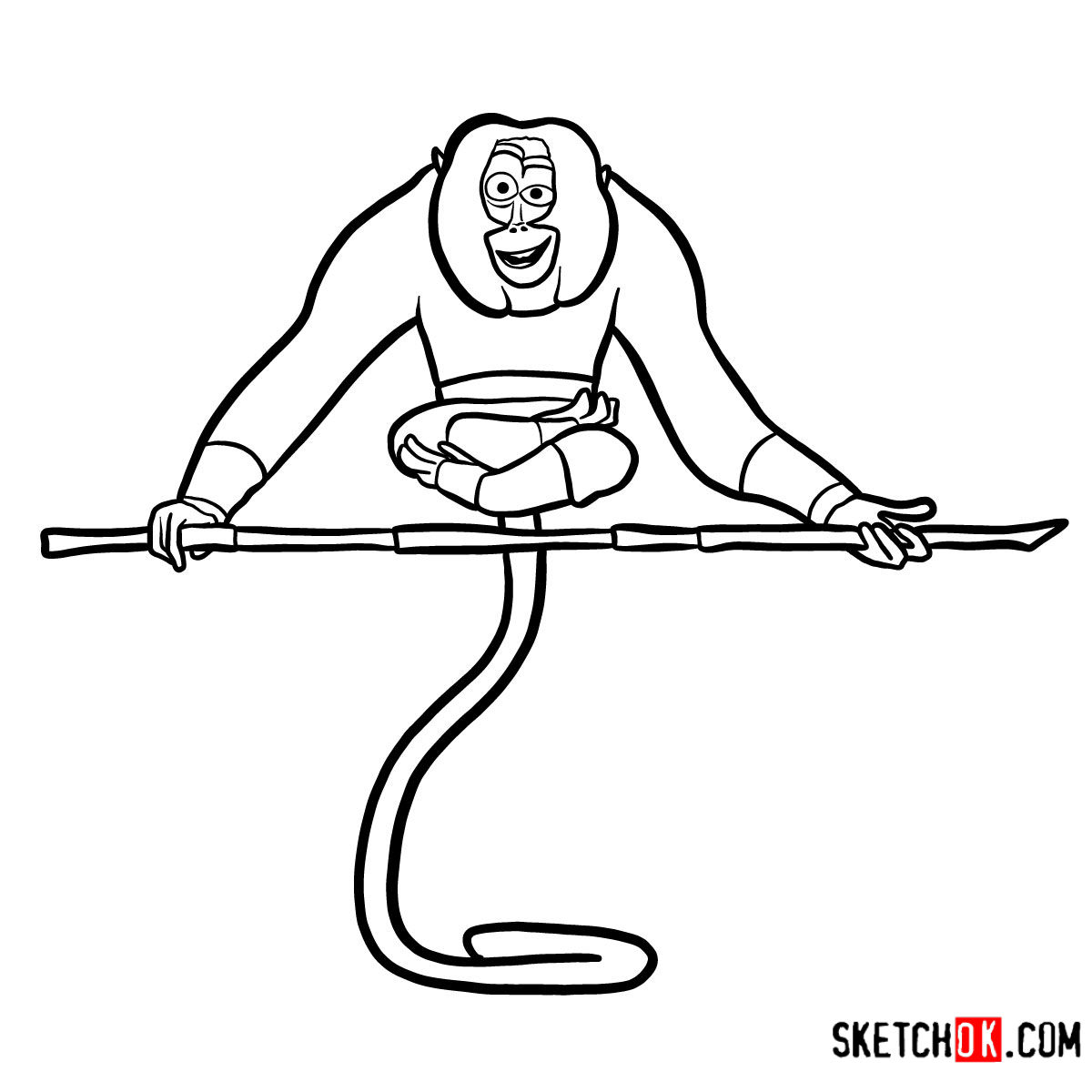 I hope you've enjoyed this journey of understanding and learning how to draw Master Monkey. Art, much like Kung Fu, requires patience, practice, and passion. Should you wish to further support SketchOk and suggest topics for upcoming tutorials, consider donating. Your contributions ensure the growth and continuity of this platform, and every suggestion will be keenly considered for future content. Also, feel free to share this guide, and don't forget to connect with us on our social media platforms!