Embarking on the journey of artistry, have you ever pondered about capturing the wisdom and serenity of Oogway on paper? In this guide, we will walk you through how to draw Master Oogway, the eminent tortoise sage from the Jade Palace.
Diving Into Master Oogway's Essence
Master Oogway, the elderly Galápagos Tortoise, is venerated for his wisdom, knowledge, and experience. As the former senior headmaster of the Jade Palace and the greatest kung fu master known to history, his appearance encapsulates his legacy.
Posture: His ready-to-battle stance reflects his fighting skills.
Shell: The detailed structure signifies his age and experiences.
Eyes: Windows to his infinite wisdom, they are deep and insightful.
Staff: A symbol of his leadership, it's an essential accessory.
Drawing Master Oogway provides an opportunity to also venture into sketching other iconic figures from the Kung Fu Panda universe, like Po, Shifu, or the members of Furious Five like Mantis or Monkey. Integrate them into your artwork for a complete ensemble.
Your Guide to Drawing Master Oogway
This step-by-step guide consists of 12 stages, beginning with crafting a basic proportionate sketch using light pencil strokes. Here's a breakdown of the color coding to aid your drawing process:
Red Color:

Highlights the current step.

Black Color:

Represents previously drawn lines.

Grey Color:

Showcases the foundational sketch.
Upon reaching the final stage, you can choose to ink your sketch. Ensure you wait for the ink to dry thoroughly before erasing the pencil marks to prevent any smudging.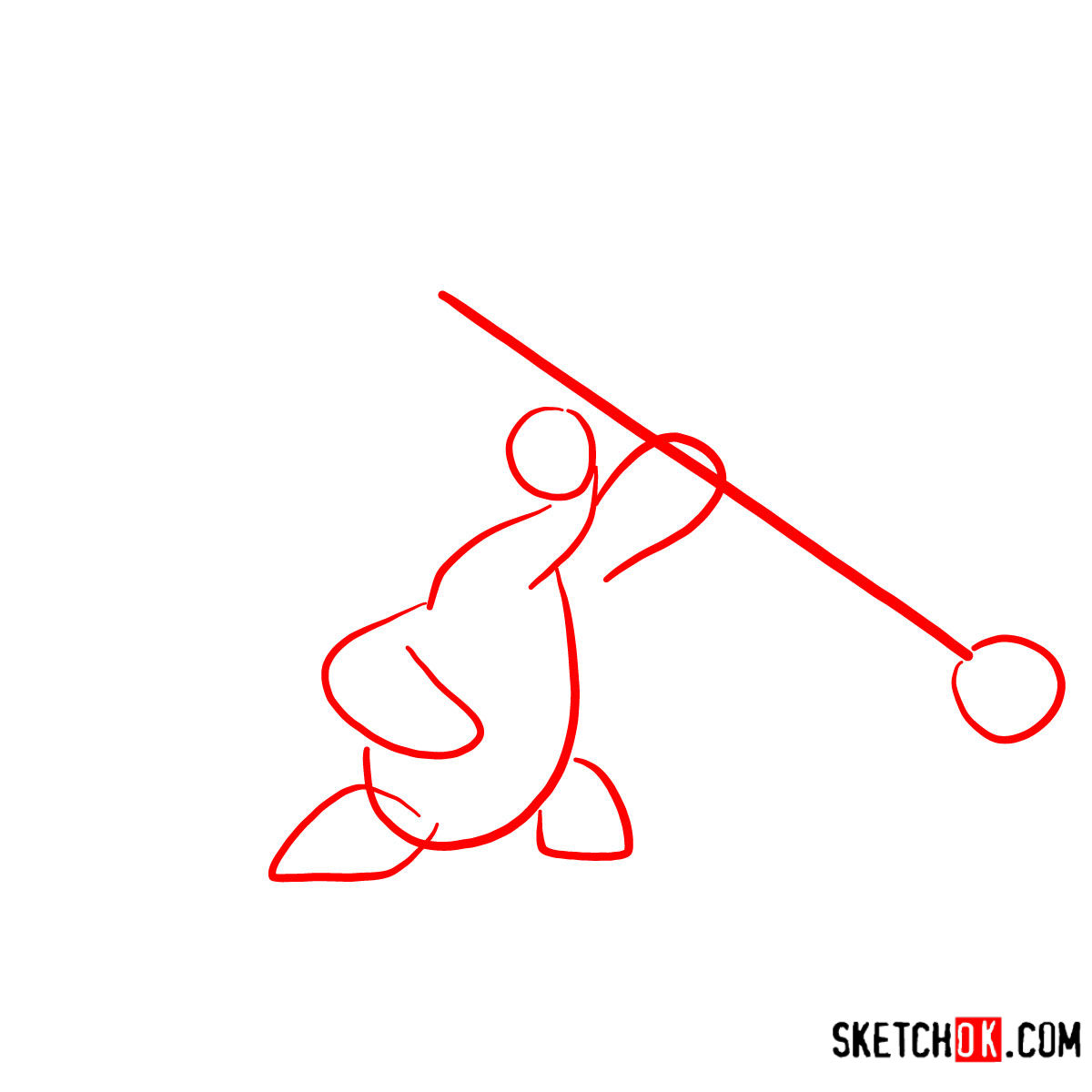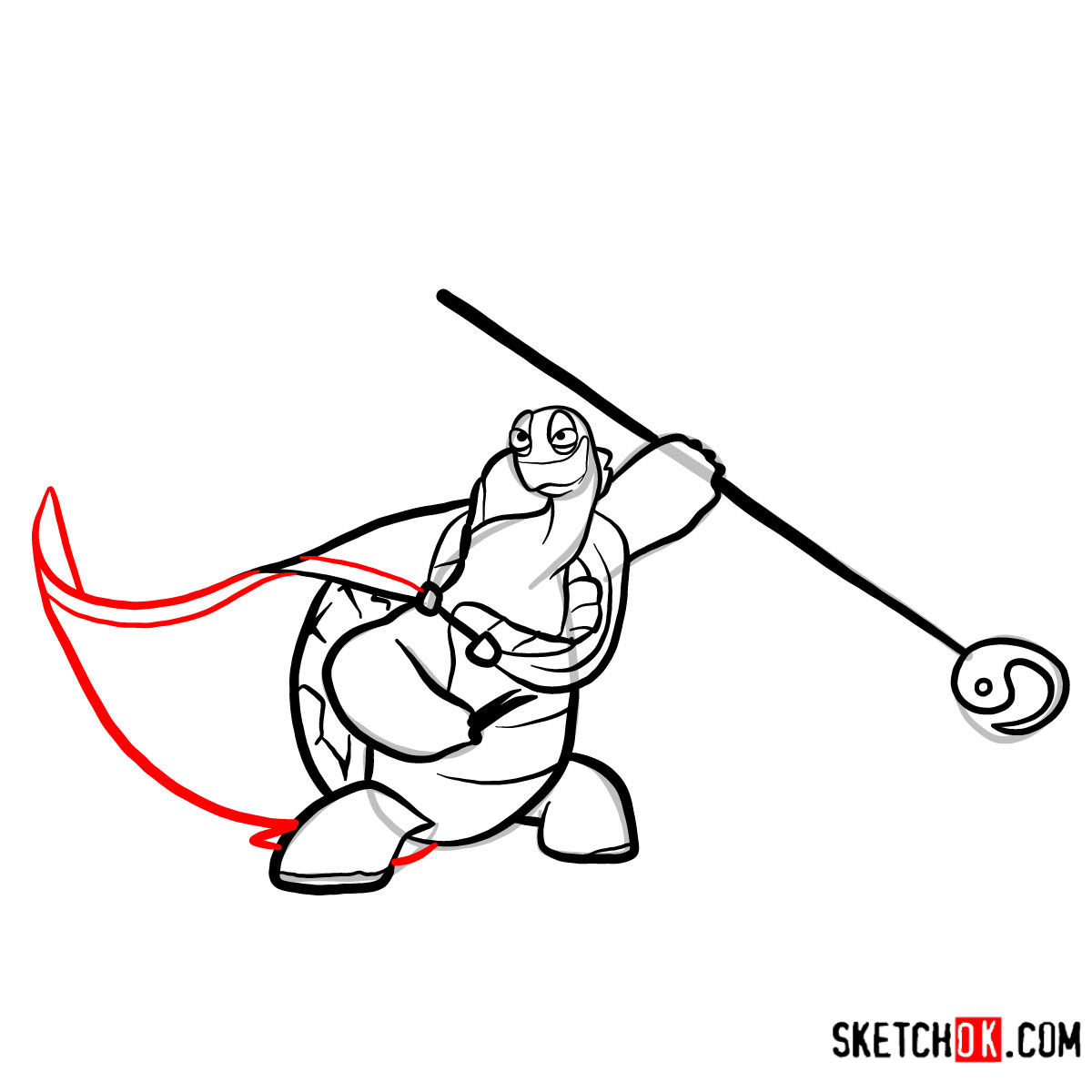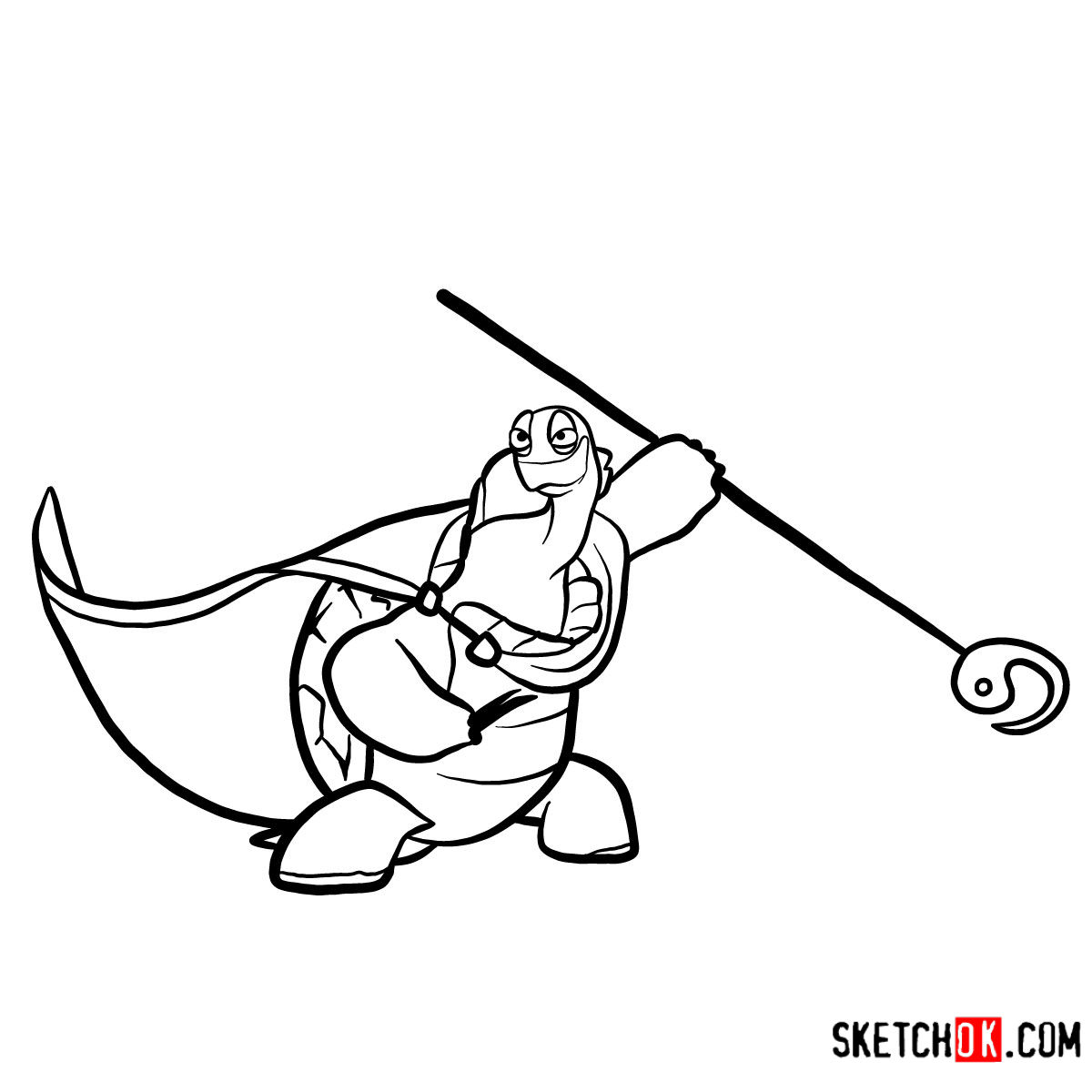 Capturing the spirit of Master Oogway on paper is a rewarding journey in the world of sketching. As you master the art of how to draw Master Oogway, remember, the essence lies in the details. If you found this guide helpful and wish to support SketchOk further, consider donating. By doing so, you can even suggest future tutorial topics, which will be prioritized and crafted swiftly. Connect, share, and dive into our world of drawing on our social media platforms.
Support & Suggest: Donate here.
Join the Community: Facebook | Instagram | Pinterest.