Throughout the animated landscape, few characters command the screen like Kai The Collector from Kung Fu Panda 3. As the formidable Spirit Warrior with the ability to steal chi, Kai's power and charisma are unmatched. This guide sheds light on how to draw Kai The Collector, encapsulating his essence in every stroke and detail.
The Allure of Kai: Key Focus Points in Drawing
Species Characteristics: As a supernatural yak, Kai boasts a robust physique, towering horns, and radiant green eyes.
Appearance: His long black hair, helmet, green chi pendant, and intricate layered loincloth define his imposing presence.
Posture: Kai's confidence and power are often reflected in his stance. Drawing him often requires capturing that dominant posture.
Associates: To enrich your sketch, consider adding related character such as Master Oogway, his former brother-in-arms.
About the Drawing Guide
Our guide consists of 12 methodical steps. The first focuses on the basic sketch, using light pencil strokes to establish proportions. This foundation ensures accuracy as you delve into intricate details.
Red Color:

Highlights the current drawing step.

Black Color:

Signifies the lines drawn in preceding steps.

Grey Color:

Represents the initial proportion sketch. This is vital for adjustments as you proceed.
In the concluding phase, artists have the discretion to ink their masterpiece. When inking, employ a steady hand and select pens that don't bleed. Allow ample time for the ink to dry, ensuring the prevention of smudges. Once the ink settles, carefully erase the underlying pencil marks to showcase the vibrant inked drawing.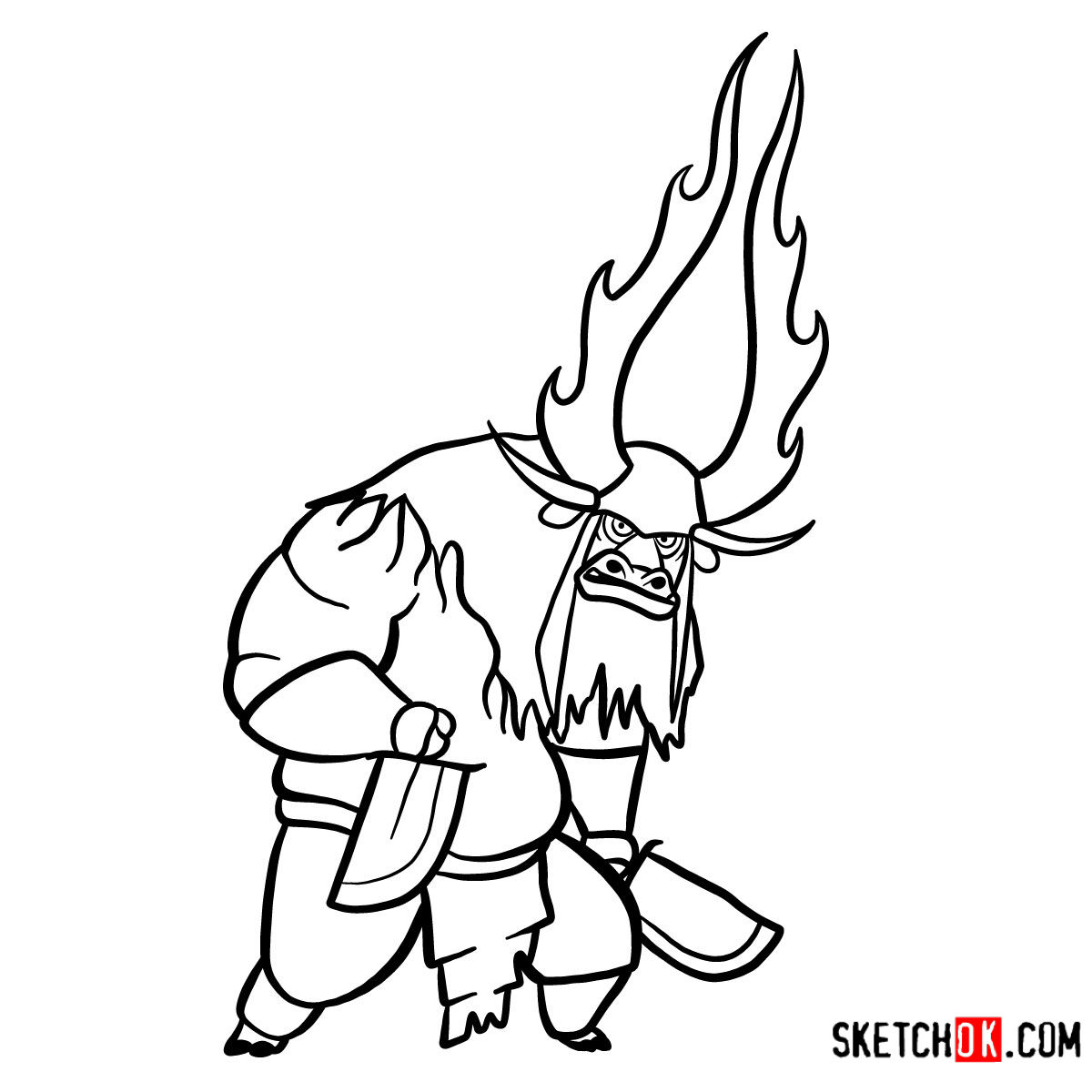 Having explored how to draw Kai The Collector, I genuinely hope you relished this artistic journey. Sharing the guide link with fellow artists or enthusiasts can immensely support our community's growth. If you've derived value from this tutorial and wish to bolster SketchOk's mission further, consider supporting through a donation. With every contribution, not only are you aiding the creation of future tutorials, but you also get the privilege to suggest topics. Your suggestions, conveyed through a donation message on Buy me a coffee, receive prime attention, ensuring tutorials on them are expedited. Let's stay connected on Facebook, Instagram, and Pinterest. Together, we can expand our artistic horizons.