Delving into the vibrant world of the Kung Fu Panda franchise, few characters resonate as deeply as Master Shifu. As the senior master of the Jade Palace, his journey from a rigid trainer to a mentor showcases growth, wisdom, and resilience. Whether you're a fan of the films or an avid artist looking for a challenge, this guide on how to draw Master Shifu will surely enthrall you.
The Essence of Master Shifu: Key Appearance Points
Species: Red Panda – petite stature, fluffy tail, and unique facial markings.
Expressions: Ranges from stern, especially during training sessions, to gentle smiles when in the company of Po and the Furious Five.
Attire: Traditional kung fu robes symbolizing his role at the Jade Palace.
For those wanting to expand their sketch collection, consider adding characters related to Master Shifu, such as Po, the lovable Dragon Warrior, or the skilled members of Furious Five like Tigress or Crane.
Understanding the Sketching Guide
Red Color:

Represents the current drawing step.

Black Color:

Showcases the lines you've previously drawn.

Grey Color:

Depicts the basic sketch for proportions. It's essential to keep these lines light and easy to modify or erase.
This guide comprises 10 distinct steps, starting with a basic sketch to get the proportions right. By the final stage, artists can opt to ink their drawing. Remember, patience is key! Once inking is complete, allow the ink to dry thoroughly before erasing the pencil sketch to avoid smudges and preserve the crispness of your lines.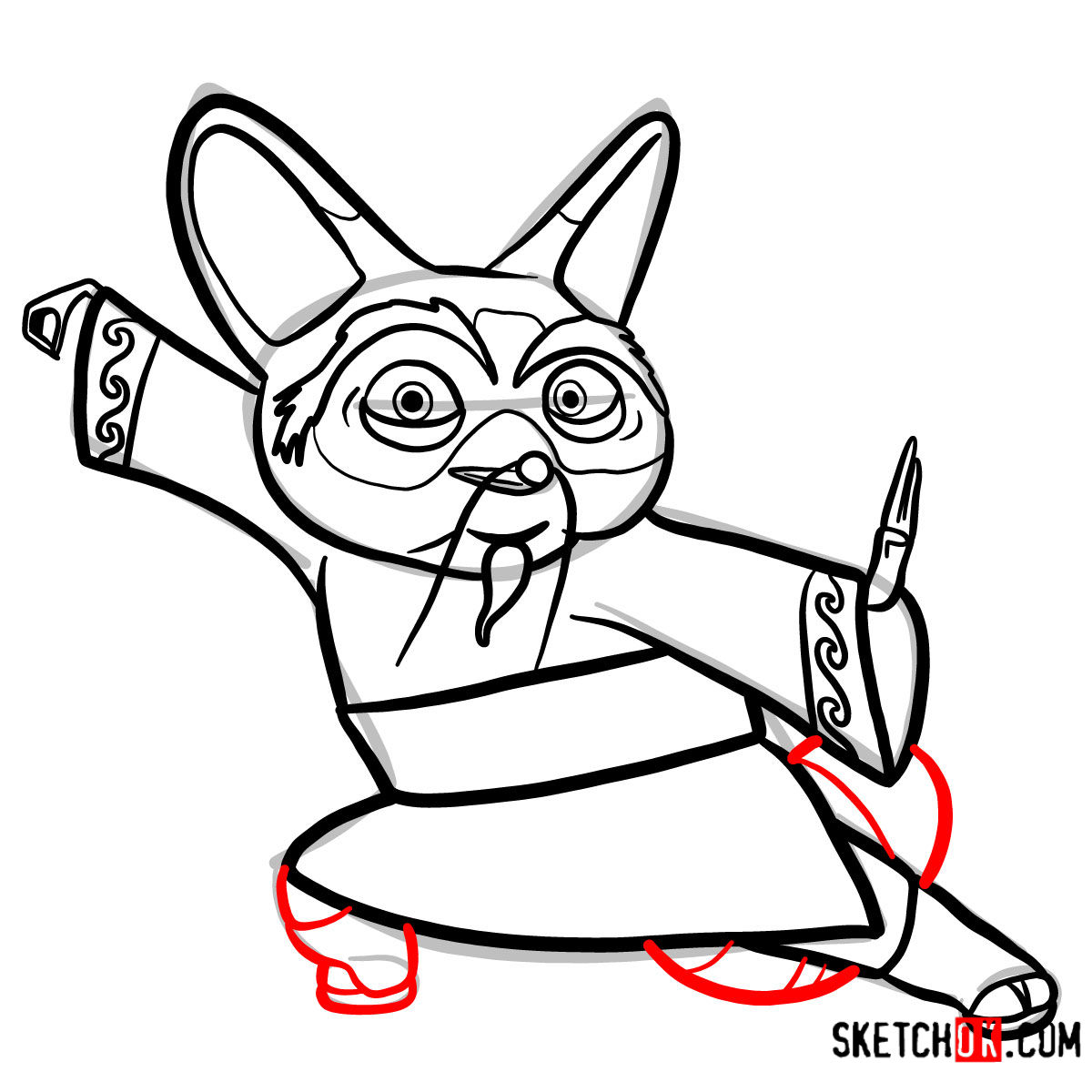 Embarking on this journey of how to draw Master Shifu has, hopefully, been both enriching and fun! If you've enjoyed this guide, consider sharing the link with fellow art enthusiasts. SketchOk thrives on the passion of the art community, and your support means the world.
For those who wish to bolster the creation of more tutorials, consider supporting SketchOk through a donation. Not only does it aid in producing more content, but it also fuels the fire of the art-loving community.