Have you always wanted to learn how to draw an Ichthyocentaur? Today, we're going to show you how it's done. This mythical creature is part fish and part horse (or centaur, to be clear), making it a fascinating subject for any artist. Follow these simple steps, and you'll be able to create your very own Ichthyocentaur masterpiece in no time!
Step-by-step drawing guide of an Ichthyocentaur
From: Mythical Creatures;
Steps: 41
Ichthyocentaurs, along with mermaids, mermen and selkies are mythical creatures that have been the subject of much speculation and legend throughout history. Often depicted as half-centaur, half-fish hybrids, these creatures are said to inhabit the depths of the ocean and possess incredible strength, unparalleled wisdom, and otherworldly powers. Some believe that ichthyocentaur legends originated in ancient times as a way to explain strange occurrences at sea, such as shipwrecks or sightings of massive sea creatures. Others believe that these creatures may have some basis in reality, perhaps representing beings from another dimension or even future humans who have adapted to living underwater. Whatever their origins may be, it seems clear that ichthyocentaur legends will continue to fascinate us for generations to come.
If you are interested in learning how to draw this intriguing creature, then a drawing guide for ichthyocentaurs could be just what you need. With practice, patience, and guidance from such a resource, you too can become skilled at capturing the beauty of this fascinating creature on paper!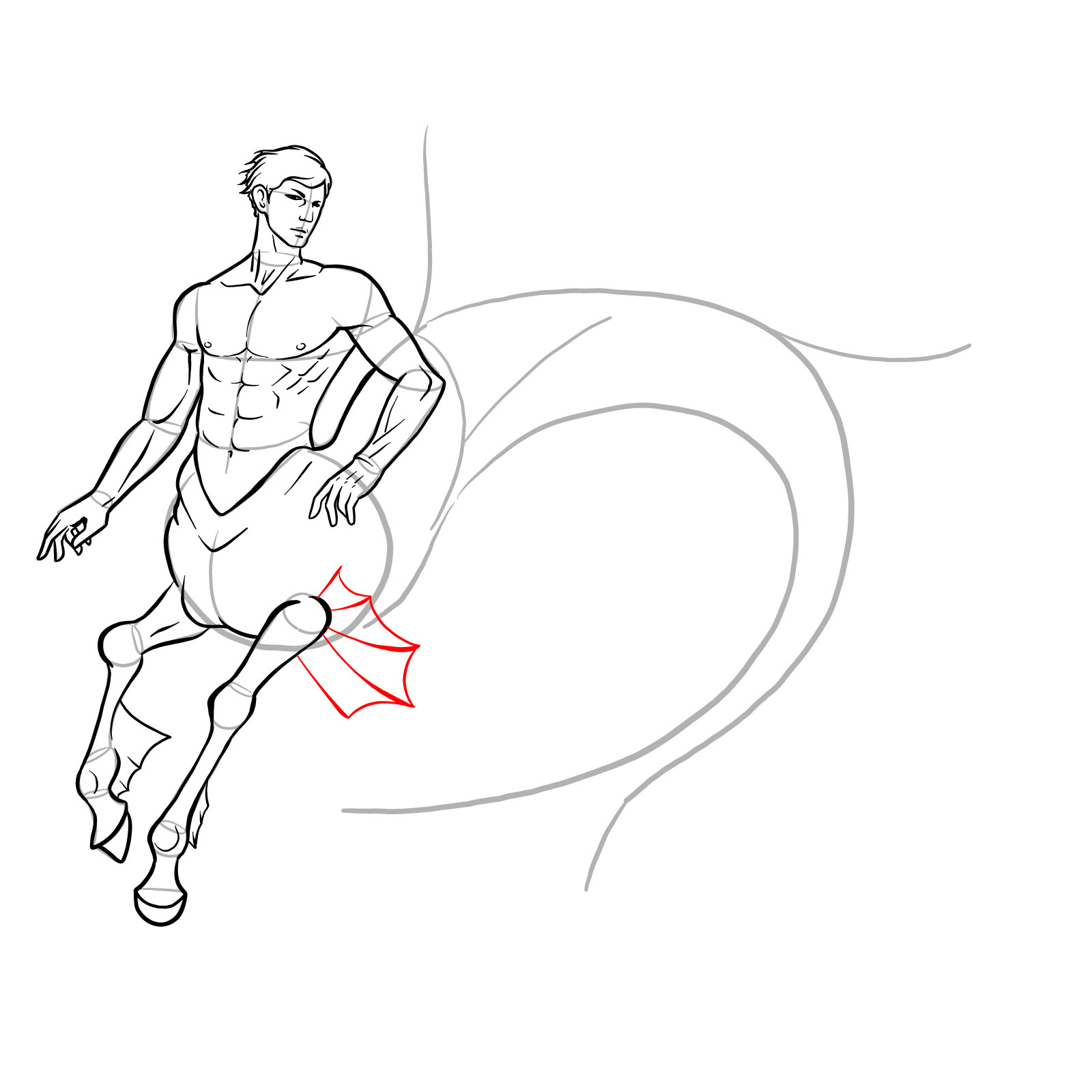 So there you have it! Our Ichthyocentaur is complete. What do you think? Another question: do you think the ichthyocentaurs belong to the mermen? Are there any other creatures from legends that you would like to see us try and draw? Let us know in the comments below, we would love to hear your ideas. And as always, thanks for sticking with us throughout this tutorial.