The art of sketching brings myriad subjects to life, and among the most captivating is the gargoyle. Known for its gothic appeal and rich historical roots, understanding how to draw a gargoyle allows artists to transport themselves to ancient cathedrals and craft masterpieces. In this guide, we dive into the process, providing clarity every step of the way.
Accentuating the Gargoyle's Distinctive Features
Drawing a gargoyle requires an appreciation for its defining attributes. Here are the key points to emphasize when sketching:
Chiseled appearance: Highlighting the rough, stone texture that gargoyles are renowned for.
Winged silhouette: Crafting large, often bat-like wings that symbolize protection.
Grotesque face: Exaggerated features that range from menacing to mischievous.
Crouched posture: Often depicted in a hunched position, ready to ward off evil.
While our focus remains on the gargoyle, artists may also find inspiration in related characters such as griphons, chimeras, or satyrs, potentially expanding their sketches to encompass a full gothic narrative.
Sketching the Gargoyle: Tips for Precision
The beauty of drawing lies in details. Here are some invaluable pointers for sketching your gargoyle:
Start with light pencil strokes, ensuring that initial sketches remain adaptable and easy to refine.
Focus on angles and symmetry, especially when depicting wings or facial expressions.
Consistent practice will undoubtedly refine your gargoyle sketches, making them more detailed over time.
Deciphering the Guide's Color Code
Our 22-step guide uses a unique color-coding system to streamline the drawing process:
Red Color:

Highlights the current step in your drawing journey.

Black Color:

Displays lines from previous steps, serving as a reliable reference.
Once your sketch is complete, inking can be an option. Should you decide to ink your drawing, ensure the ink is thoroughly dried before erasing the foundational pencil lines. This ensures clarity and prevents smudging.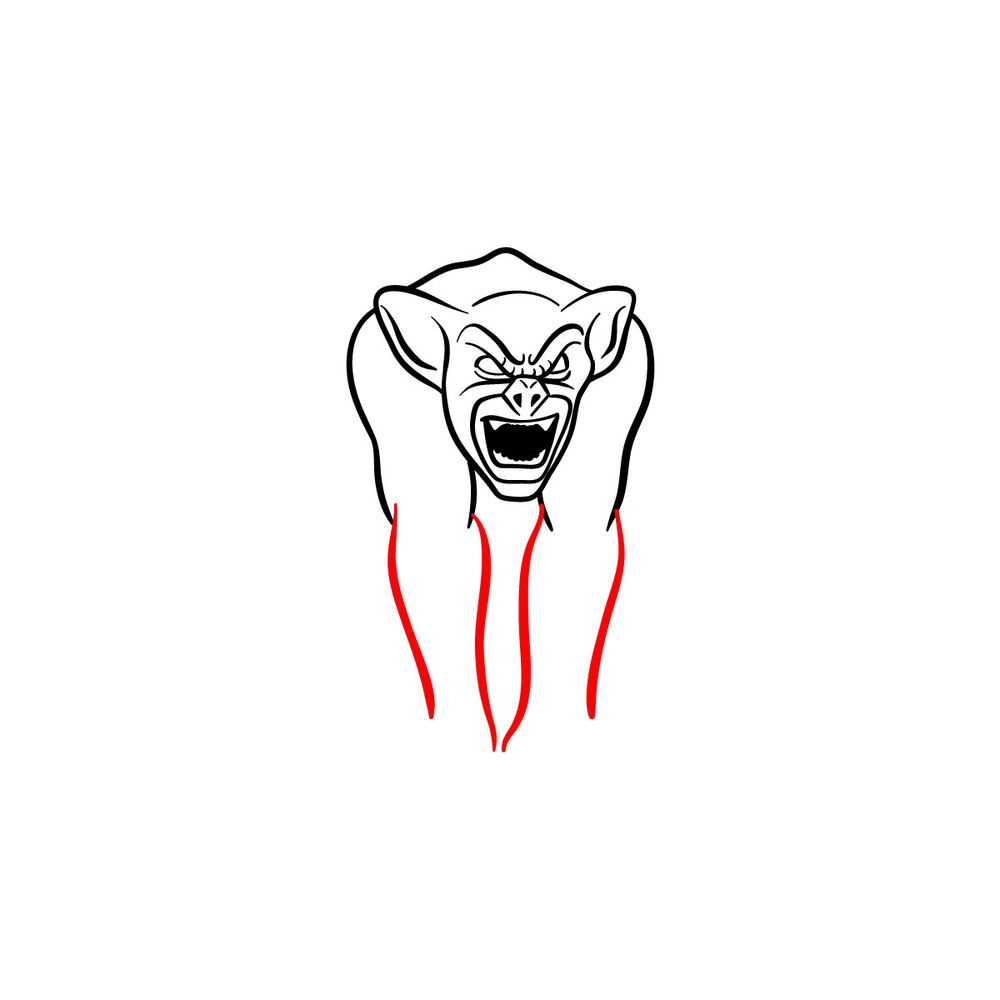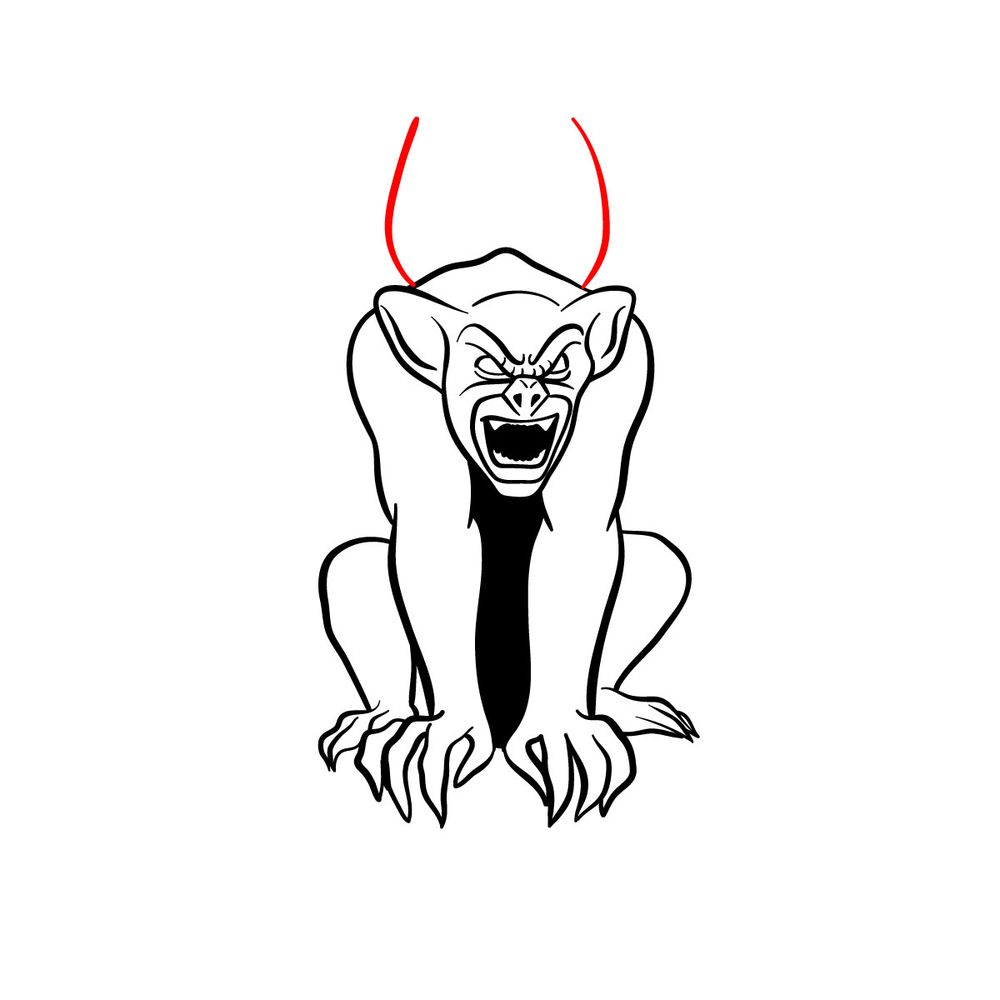 Fascinating Insights for Your Gargoyle Drawing
Gargoyles, historically, were more than mere decorations. They served as architectural water spouts, directing rainwater away from the sides of buildings. Their grotesque designs were believed to ward off evil spirits. Incorporating these details can add depth and authenticity to your sketches.
Wrapping Up: Join the Gargoyle Drawing Journey
Thank you for exploring the world of gargoyles with us. If you've found value in learning how to draw a gargoyle through this guide, kindly consider sharing the link with fellow enthusiasts. Your support for SketchOk is deeply appreciated. For those wishing to contribute further, consider making a donation at Buy me a coffee. Donors can even suggest topics for future tutorials, and these suggestions will be prioritized. Stay updated and connected on Facebook, Instagram, and Pinterest. Every bit of support fuels our passion for delivering quality tutorials.