Have you ever seen the movie The Oceans Eleven remake with George Clooney? If you have, then you might remember a scene where one of the characters, Reuben Tishkoff (played by Elliott Gould) is trying to explain to Danny Ocean (played by George Clooney) what a selkie is. He describes them as "seals that can turn into people". While this may not be entirely accurate, selkies are certainly an interesting part of Celtic mythology. In this blog post, I will show you how to draw a selkie. Let's get started!
Step-by-step drawing guide of a Selkie
There are many different types of mermaids that appear in myths and legends from around the world. The ocean is a vast and unexplored place, so it's no surprise that there are so many different interpretations of these creatures. In some cultures, mermaids are seen as beautiful but dangerous creatures, while in others they are revered as helpful spirits. Whatever their form, mermaids and mermen continue to capture the imaginations of people all over the world.
Drawing a selkie is not an easy task, as these mythical creatures are known for their fluid movements and their ability to shift between human and seal form. In order to draw a selkie accurately, it is helpful to have a guide or tutorial that provides detailed instructions on how to capture the unique features of this magical creature. This guide includes information on the shape and size of a selkie's body and head, as well as tips on how to depict its webbed paws, thick layers of fur, and the curves and lines of its streamlined tail. Following the steps of this guide, anyone can learn how to draw this beautiful aquatic being.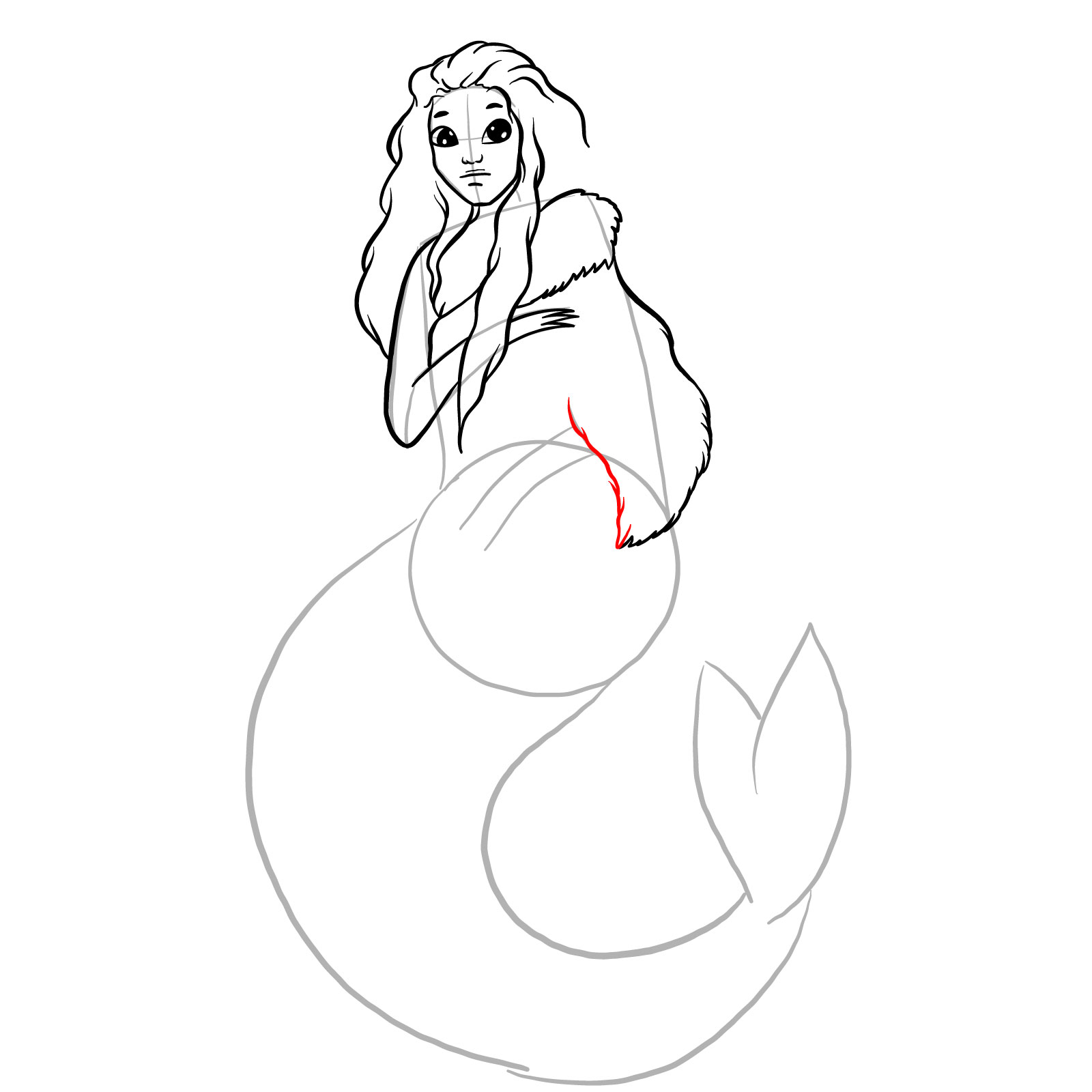 In this tutorial, you learned how to draw a selkie. Selkies are creatures that come from Scottish and Irish legend. They are seals that can transform into humans. They often steal human babies and replace them with their own children. Selkies are said to be mischievous but also very loving. In drawing the selkie, we used simple shapes and lines to create the form of the creature. We then added details such as the hair, clothing, and facial features. What other mythical creatures would you like to learn how to draw? Maybe an Ichthyocentaur? Let us know in the comments below!