Mermaids are mythical creatures that have been around for centuries. They are often depicted as beautiful women with fish tails. Many people believe that mermaids are real, and there are many sightings of them around the world. Some people even claim to have seen mermaids in their own swimming pools! If you're interested in learning how to draw a mermaid, you've come to the right place. In this tutorial, we'll show you how to create a simple but realistic-looking mermaid using pencil and paper. Let's get started!
Step-by-step drawing guide of a Mermaid
Mermaids have often appeared in various myths and legends. Though their appearance can vary greatly from one story to the next, most depictions tend to emphasize their connection to the sea. Many mermaids (except for Selkies) are typically portrayed as slender, elegant figures with long hair and flowing, ethereal robes. However, some legends describe them with more animal-like features such as fins or scales. Additionally, some stories also describe mermaids as having the ability to transform into other forms, blurring the line between human and fish even further. Regardless of how they are depicted, it seems clear that our fascination with these aquatic creatures has endured for centuries, capturing our imaginations and sparking our curiosity time and time again. After all, who doesn't love a beautiful and mysterious sea creature?
All those stories and the appealing look of this creatures make them great subjects for drawings. If you're interested in learning how to draw a mermaid, this step-by-step guide can help.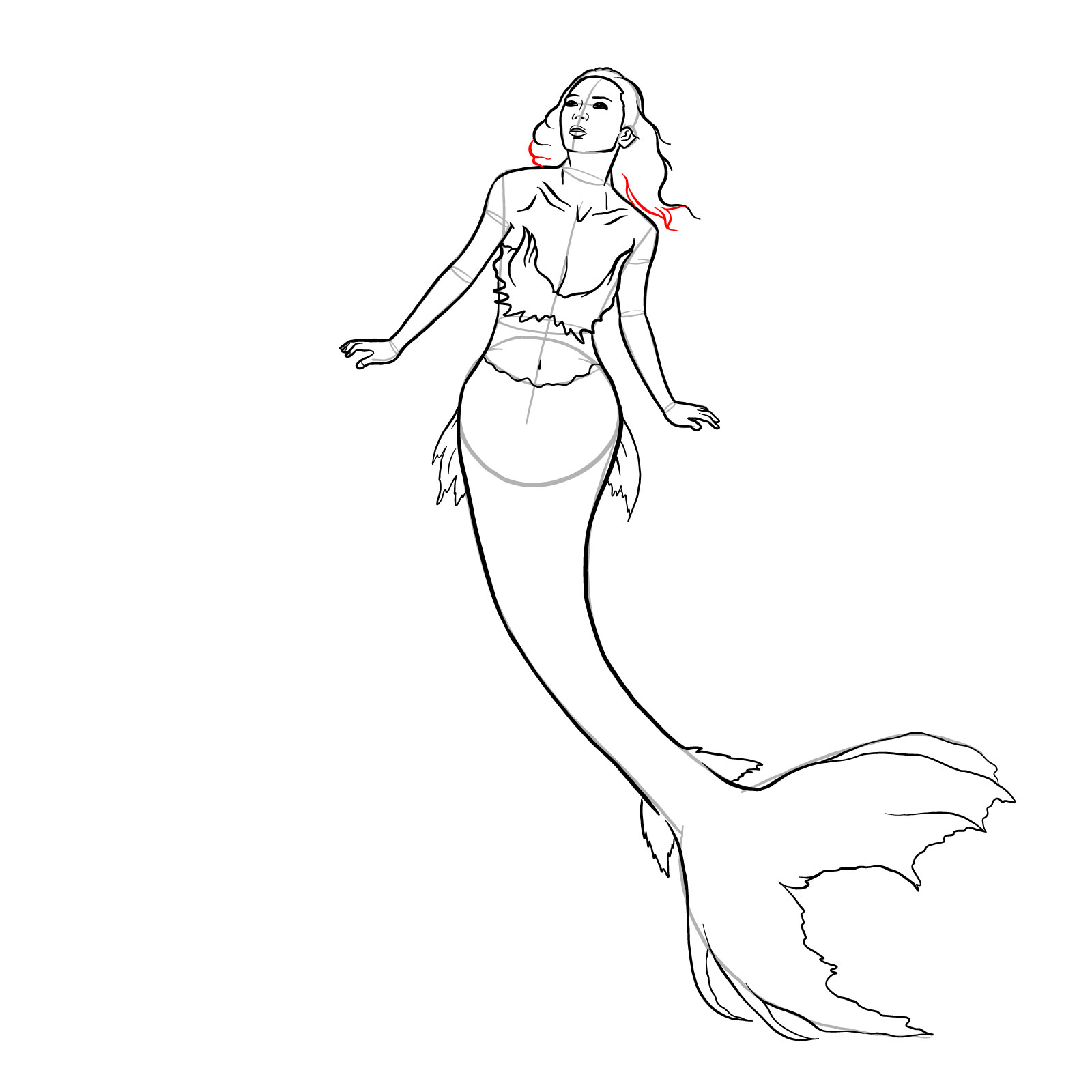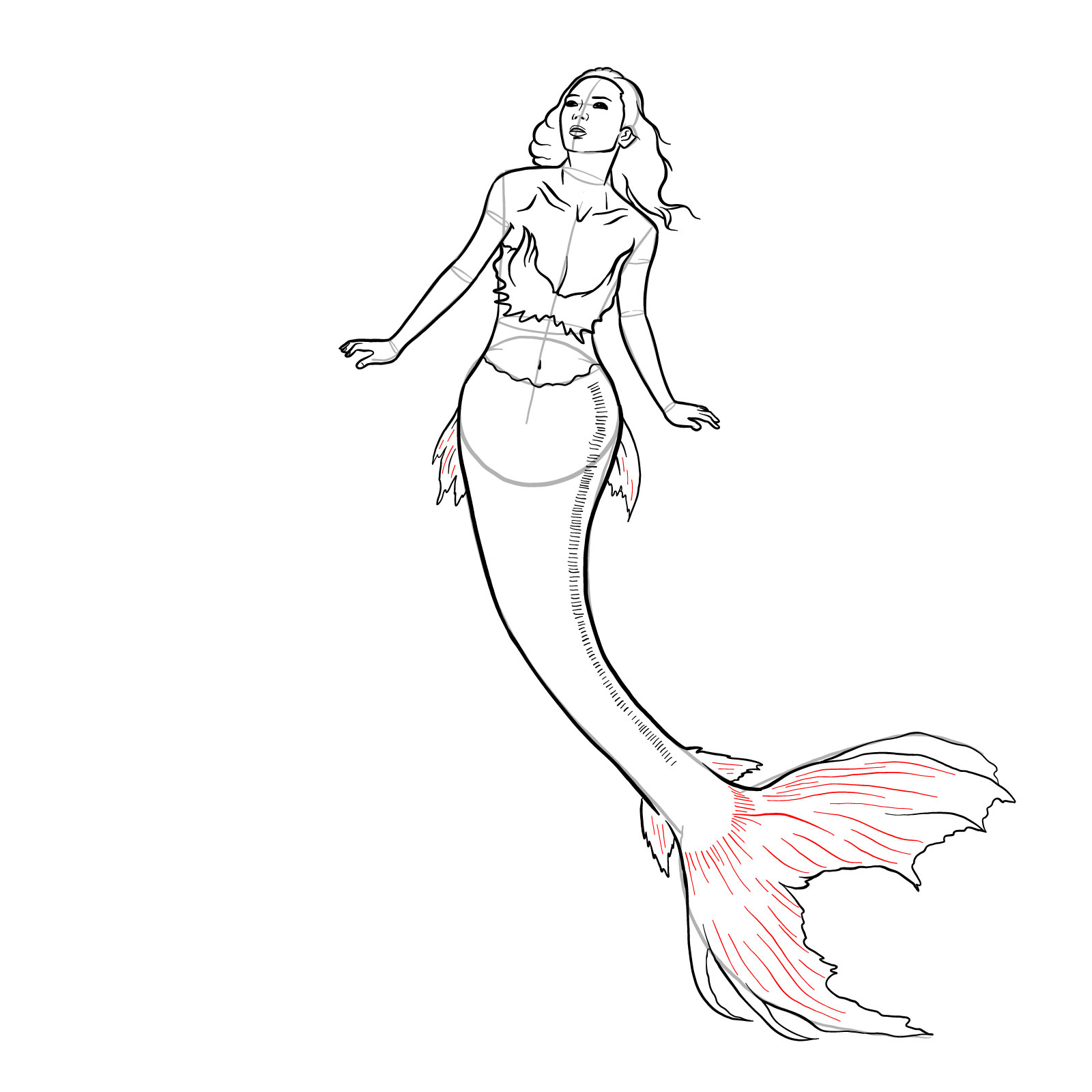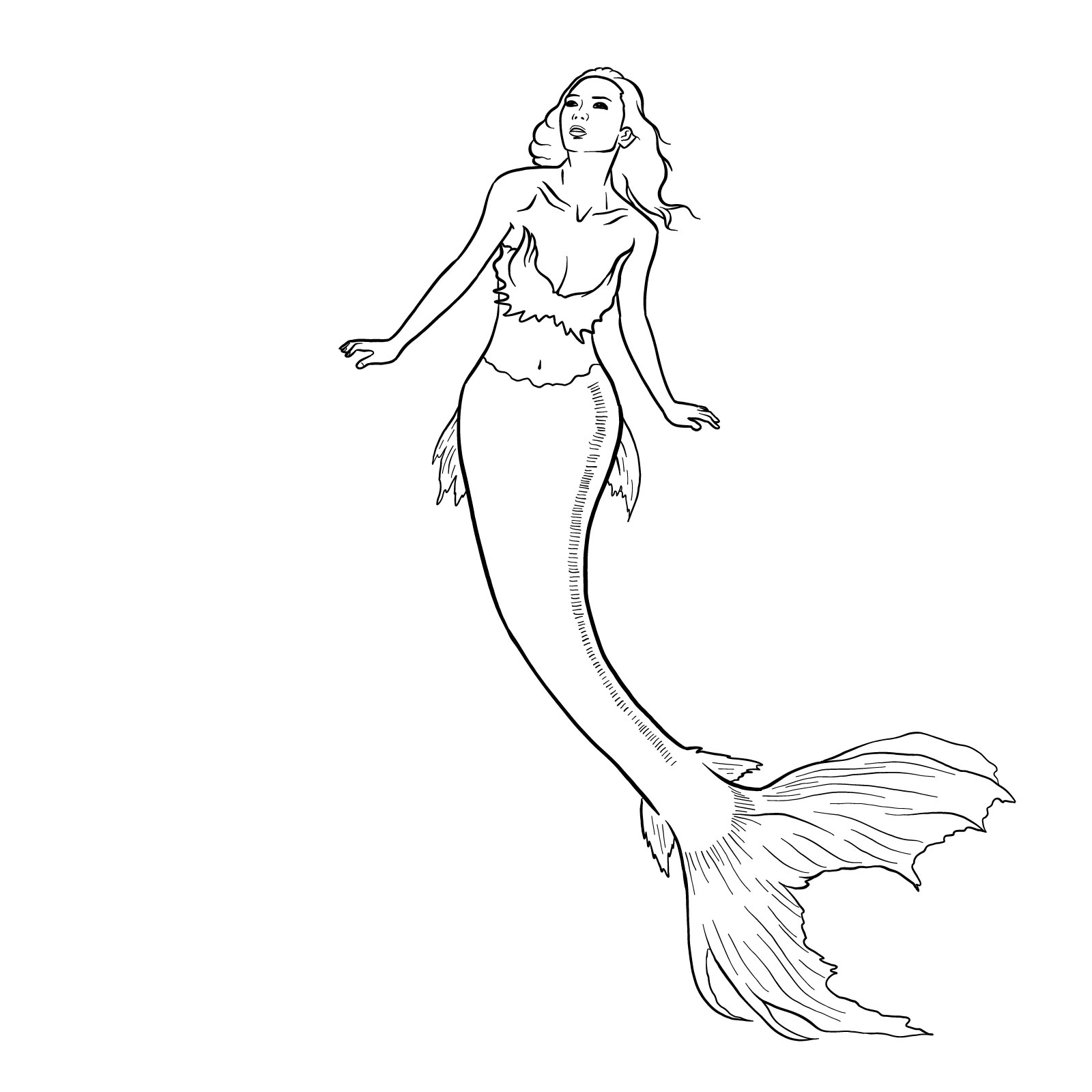 So there you have it! Our tutorial on how to draw a mermaid. We hope that this has been helpful and that you now feel confident in your ability to create beautiful mermaid drawings of your own. As always, we would love to see what you come up with, so be sure to share them with us on social media or in the comments below. And don't forget – mythical creatures are always fun to draw, so why not try your hand at some other fantastical creatures? We'd love to see those too. Happy drawing!