Wonder Woman, the iconic DC Comics superheroine, has been a symbol of strength, courage, and justice for generations. When she takes flight, it's a truly awe-inspiring sight that showcases her power and grace. In this guide, we'll teach you how to draw Wonder Woman in flight, capturing the essence of this remarkable character. Whether you're a seasoned artist or just starting, these tips and tricks will help you create a stunning sketch.
As a prominent member of the Justice League, Wonder Woman has fought alongside other legendary characters such as Superman, Batman, and The Flash. Her powerful presence and unique abilities make her an essential part of the superhero team, and her character continues to evolve throughout the DC Comics universe. By learning how to draw Wonder Woman in flight, you'll be able to pay tribute to her enduring legacy.
Understanding Wonder Woman's Anatomy and Costume
Before diving into the drawing process, it's crucial to familiarize yourself with Wonder Woman's anatomy and costume. This will help you create a more accurate and visually appealing sketch. Take note of her athletic build, strong limbs, and the signature elements of her costume, such as the tiara, Lasso of Truth, and armored bracelets. Additionally, observe the way her hair flows as she soars through the sky, which adds a sense of motion and dynamism to the scene.
Tips and Advice for Drawing Wonder Woman in Flight
Now that you have a solid understanding of Wonder Woman's appearance, it's time to start sketching. Here are some helpful tips and advice to consider as you work on your drawing:
Begin with a basic structure: Start by sketching a simple figure to map out the pose and proportions of Wonder Woman. This will serve as a foundation for your drawing and make it easier to add details later on.
Focus on the pose: To capture the essence of Wonder Woman in flight, pay special attention to her pose. Her body should convey a sense of power, confidence, and grace as she soars through the air.
Use references: Gather reference images of Wonder Woman to help guide your drawing. This will ensure that your sketch is accurate and true to the character's design.
Experiment with perspective: To make your drawing more dynamic, consider experimenting with perspective. For example, you could draw Wonder Woman from a low angle to emphasize her height and power as she flies.
Add motion lines: To convey the sense of movement in your drawing, add motion lines around Wonder Woman's body. This will help bring your sketch to life and make it more visually engaging.
Step 01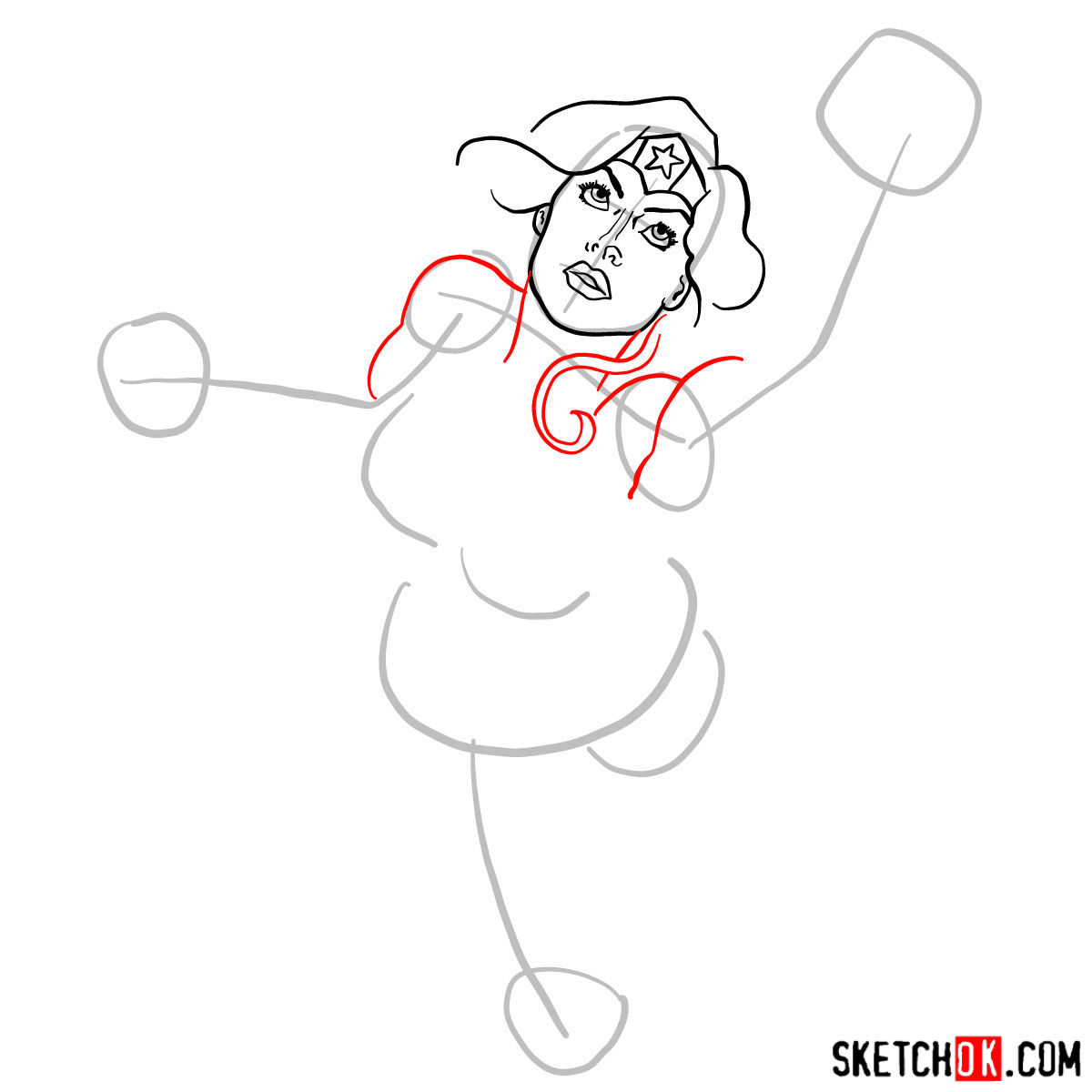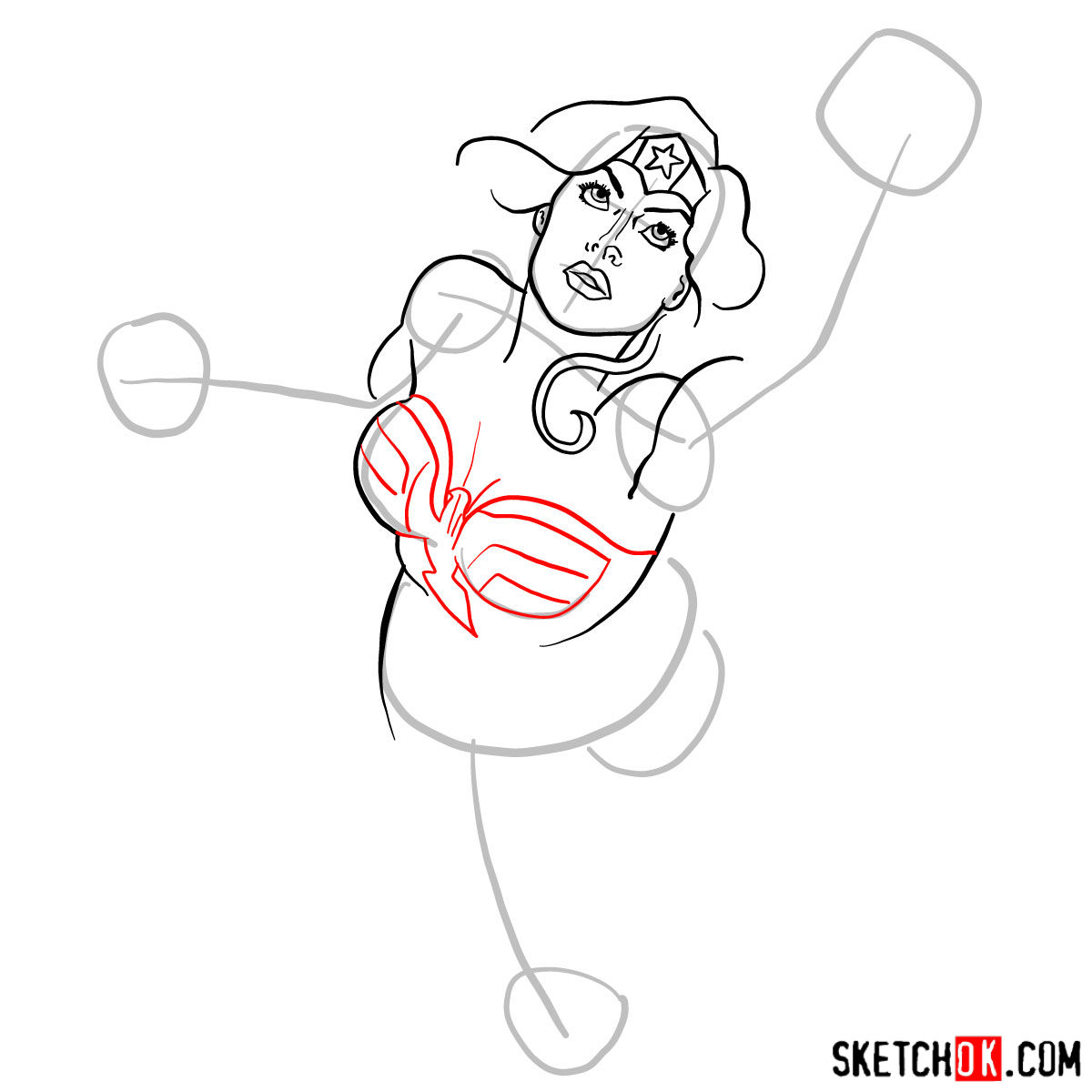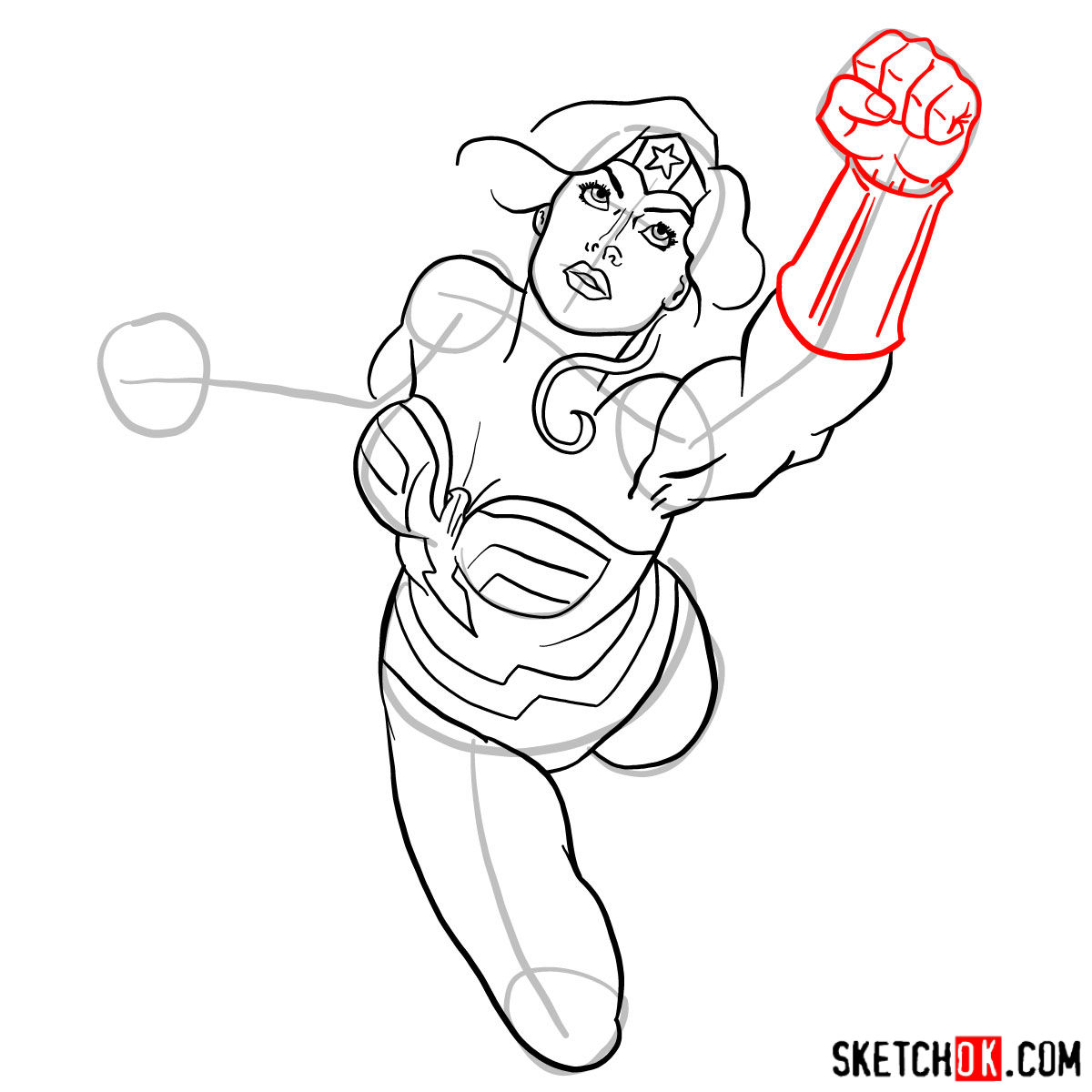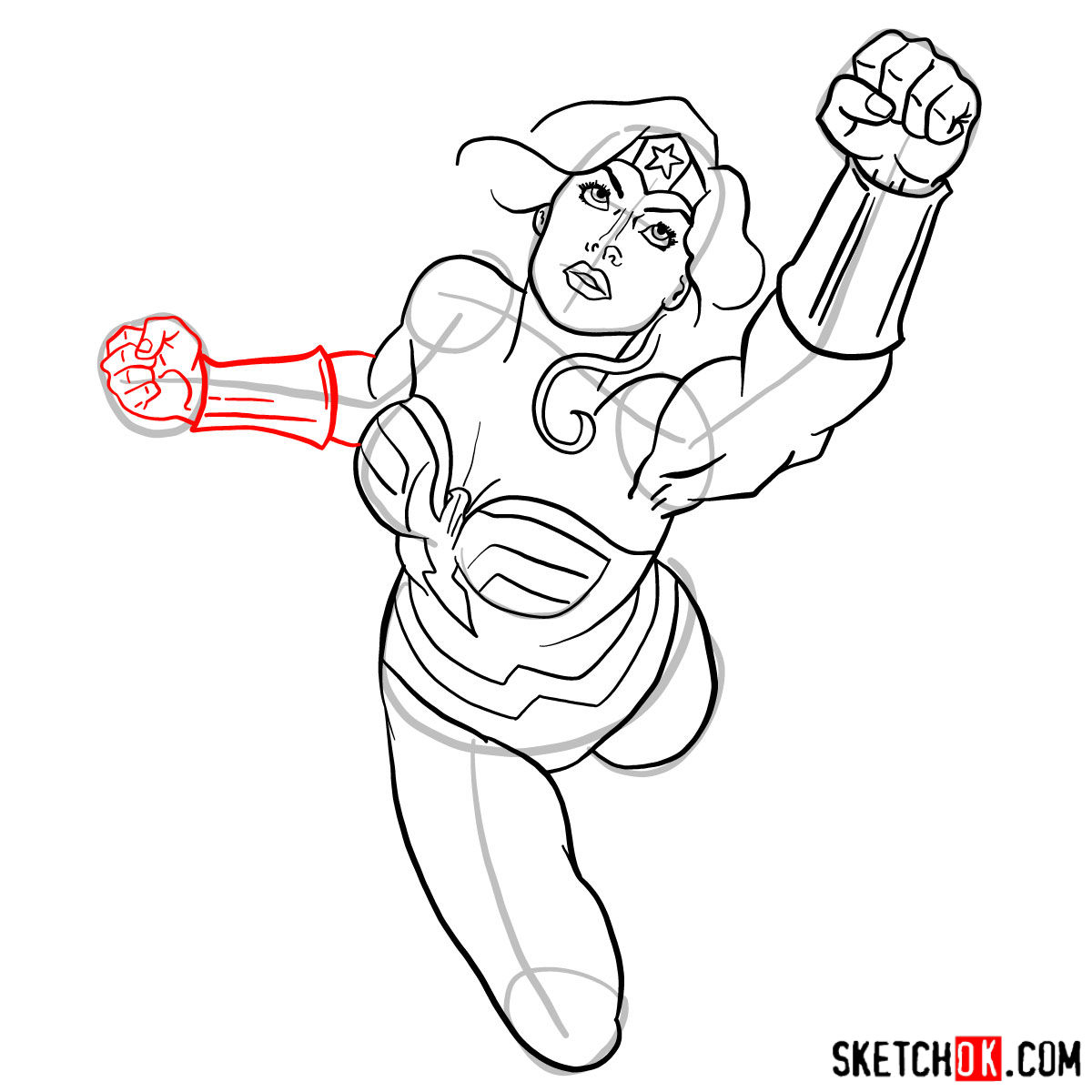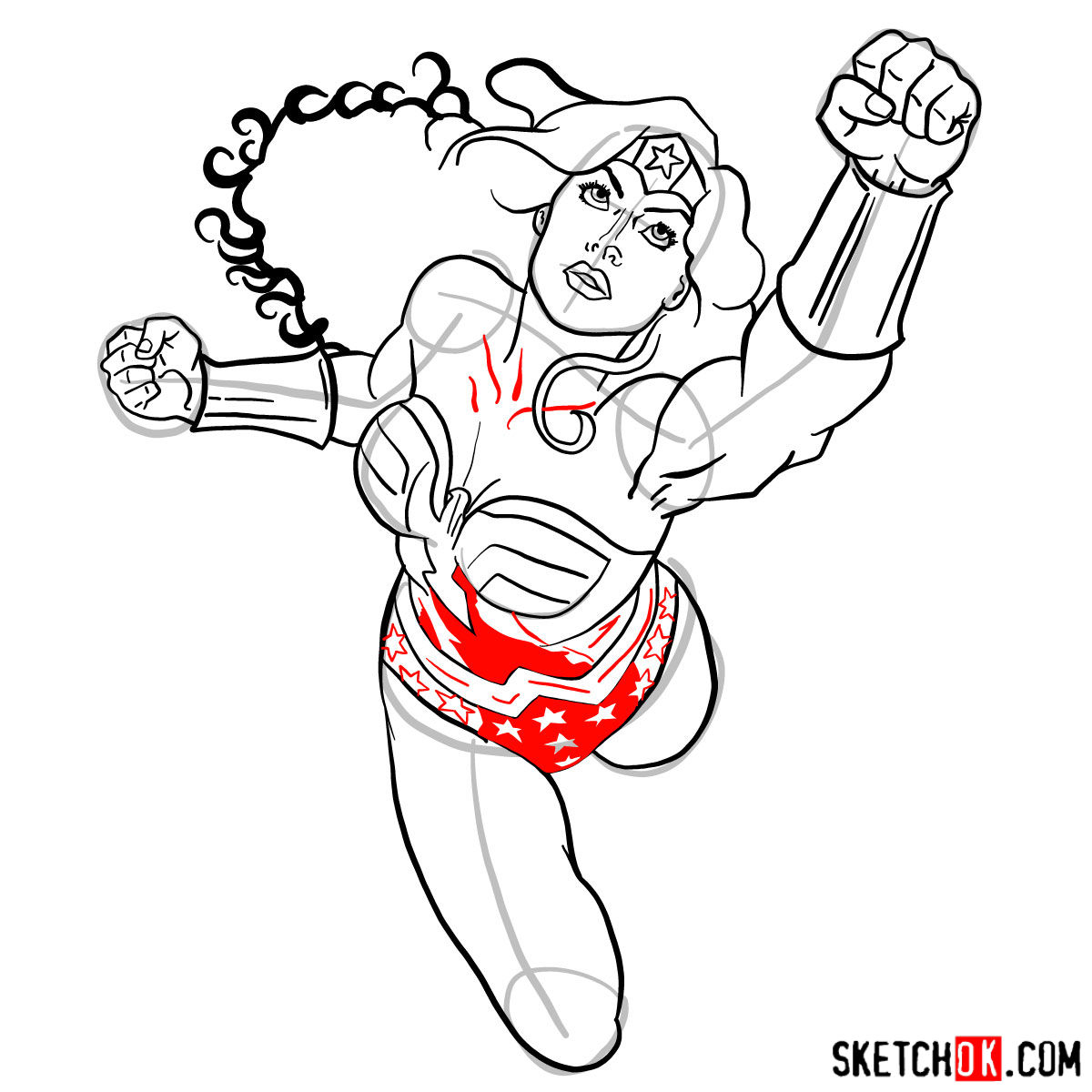 Finishing Touches and Additional Details
Once you have the basic structure and pose of Wonder Woman in place, it's time to add the finishing touches and details that will make your drawing truly stand out. Pay close attention to the intricate elements of her costume, such as the intricate patterns on her armor and the folds in her cape. Additionally, add shading and highlights to create depth and dimension in your drawing. This will make Wonder Woman appear more lifelike and three-dimensional.
You may want to also include the surrounding environment, such as clouds or a city skyline, to help set the scene and provide context for Wonder Woman's flight. These additional elements can enhance the overall composition of your drawing and make it more visually appealing.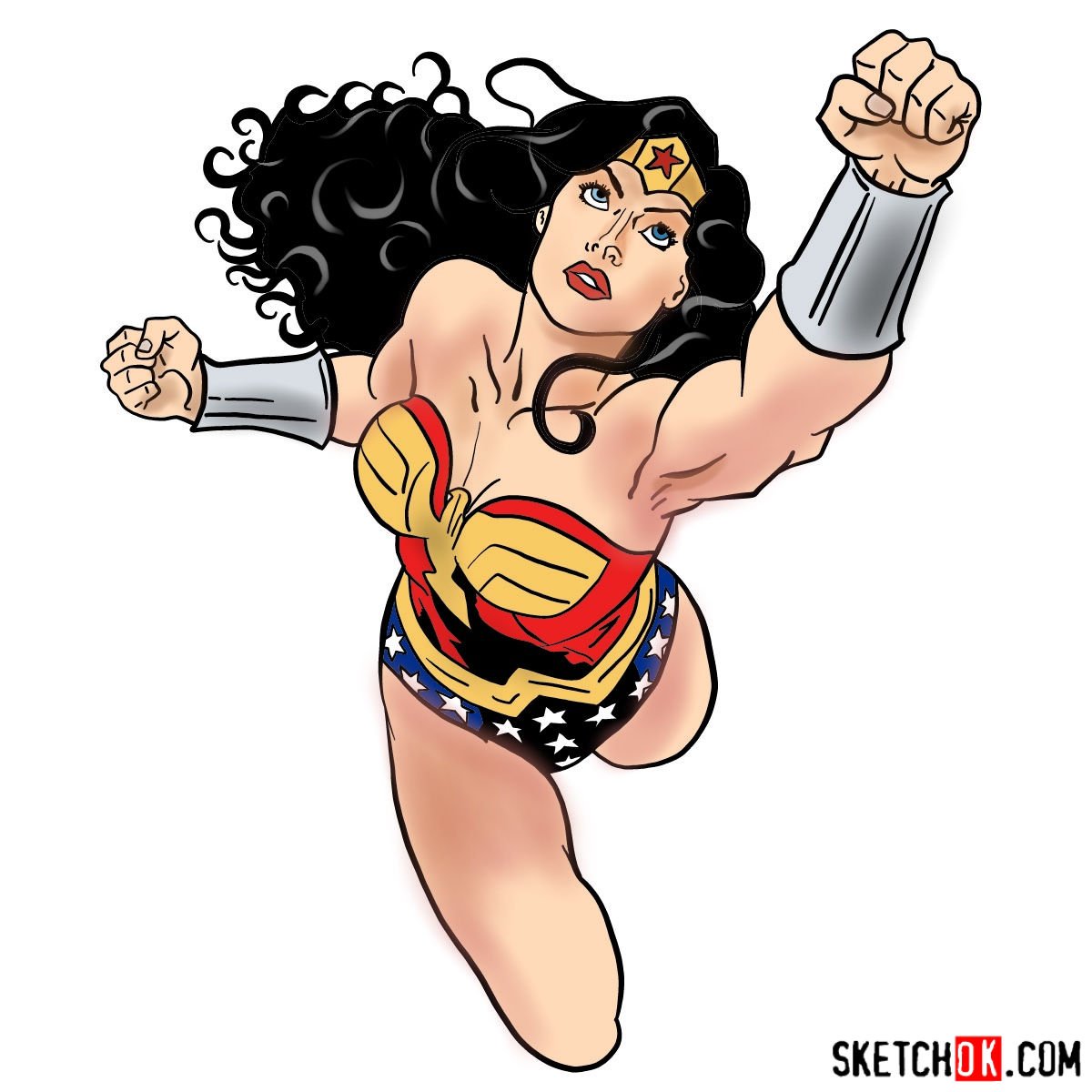 Conclusion: Celebrating Wonder Woman's Legacy
Learning how to draw Wonder Woman in flight is a fantastic way to pay tribute to this iconic superheroine and her enduring legacy. With practice and patience, you'll be able to capture the essence of her character and create a stunning sketch that showcases her power and grace. As you continue to refine your skills, you may even want to explore drawing other characters from the Justice League, such as Aquaman, Green Lantern, or Cyborg, to further expand your artistic abilities.
If you found this guide helpful and would like to support the creation of more content like this, please consider supporting me on Buy Me a Coffee. Your contribution helps me continue to create informative and engaging resources for artists like you. Thank you for your support, and happy drawing!