Hey there, fellow artists! Are you ready to take your drawing skills to the next level? Are you ready to tackle one of the most iconic forms in the Dragon Ball franchise? Well, get ready, because today we're going to be learning how to draw Super Saiyan 3 Goku!
But first, let's take a closer look at this transformation and the character who made it famous.
Overview of Super Saiyan 3 Goku's Appearance
Super Saiyan 3 is the third and most powerful form of Super Saiyan, and Goku was the first to achieve it after years of training in Other World. This form extracts every drop of potential from a Saiyan's blood, resulting in a dramatic increase in power, speed, and energy.
The transformation causes some significant changes in physical appearance, including longer hair, a more prominent brow ridge, and defined muscle tone. The Saiyan's voice may become slightly deeper, and the energy radiation is so great that the aura pulses at an extremely high frequency.
Drawing Guide of Super Saiyan 3:
Now that we have a better understanding of this form, it's time to start drawing! Here are some tips and tricks to help you create your masterpiece:
Start with a basic sketch: Before diving into the details, it's essential to create a basic sketch of the character's pose and proportions.
Use reference images: Don't be afraid to use reference images to help you get the details right. Look for images of Super Saiyan 3 Goku from different angles to get a better idea of how he looks.
Focus on the hair: Super Saiyan 3 Goku's hair is one of the most iconic features of this transformation. Take your time and focus on getting the hair just right, making it flow and grow down to the waist.
Add the details: Once you have the basic sketch and the hair down, it's time to add the details, including the muscular tone and the larger brow ridge.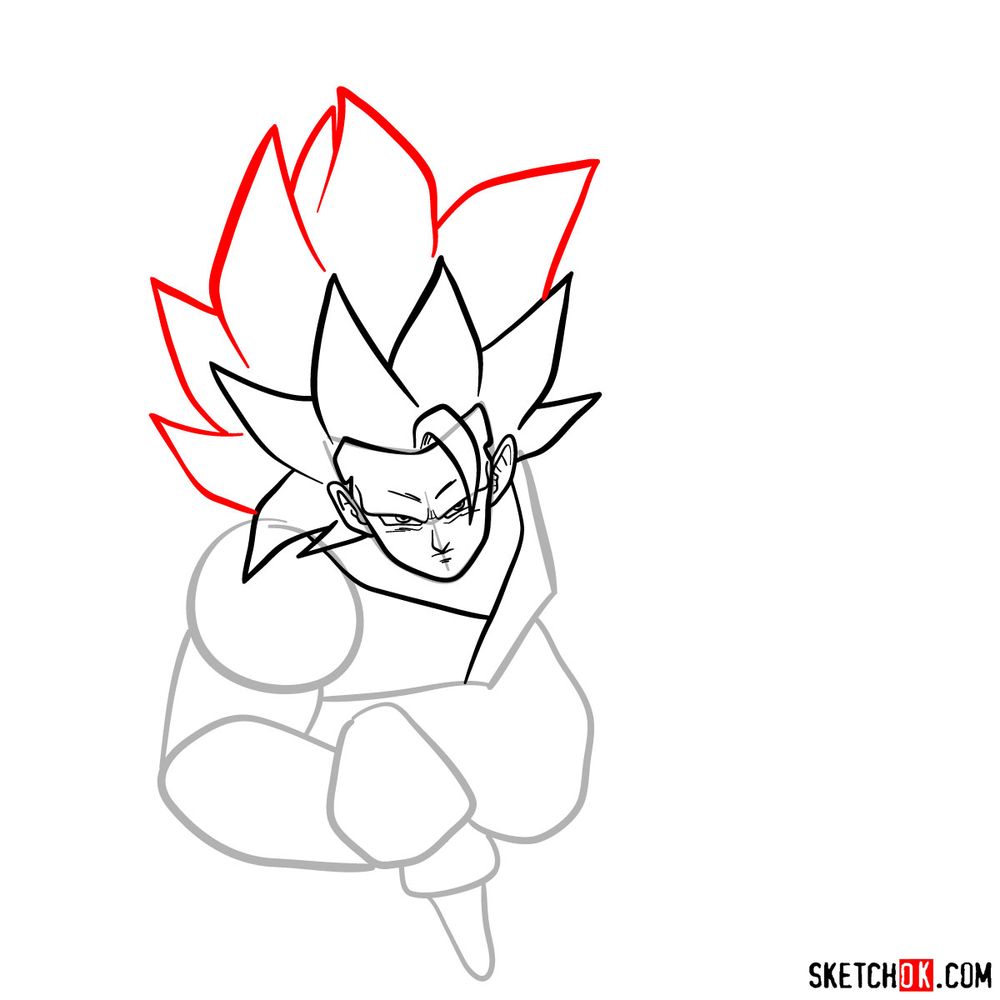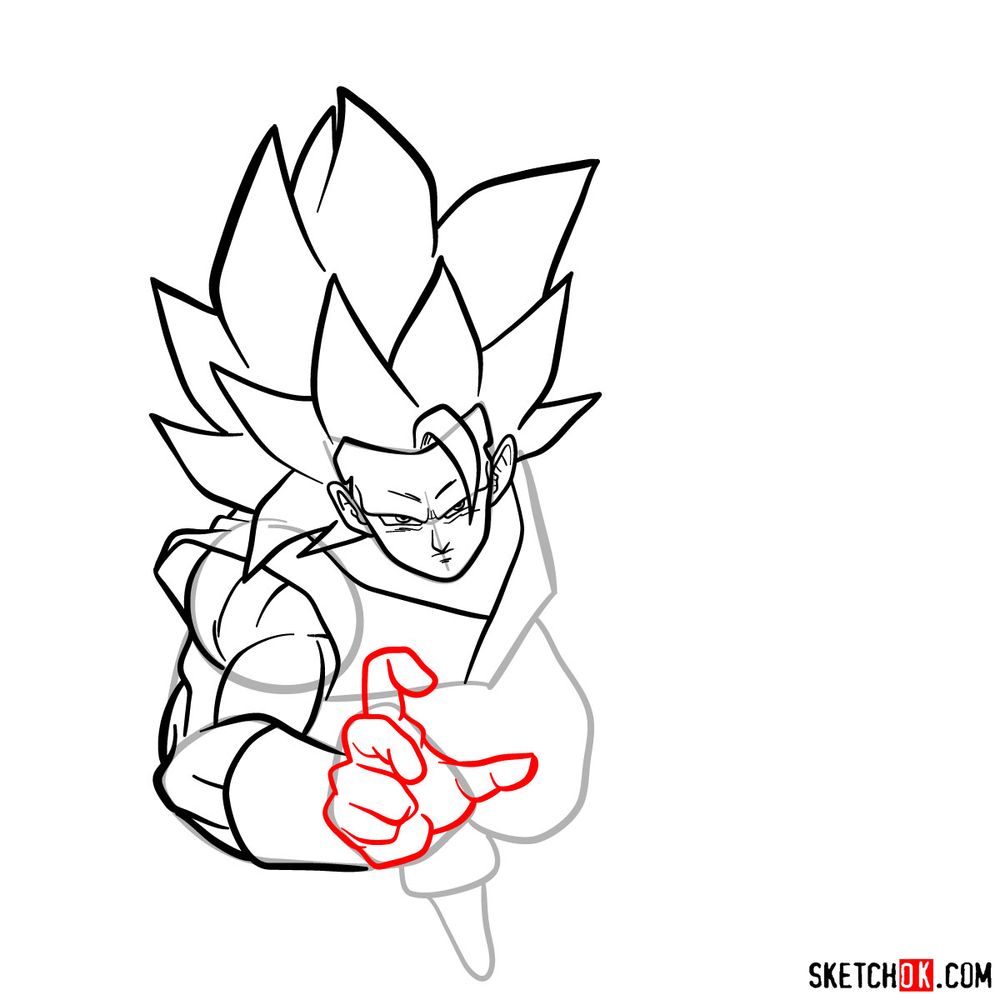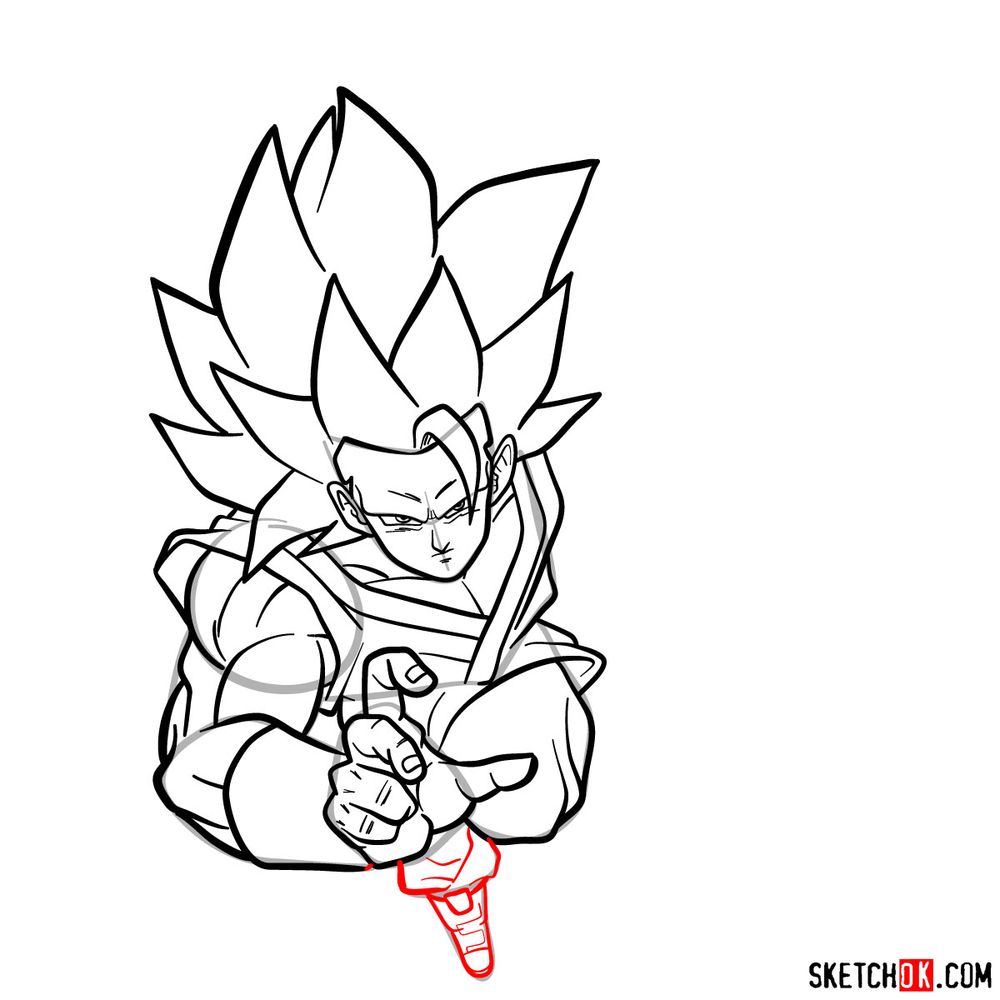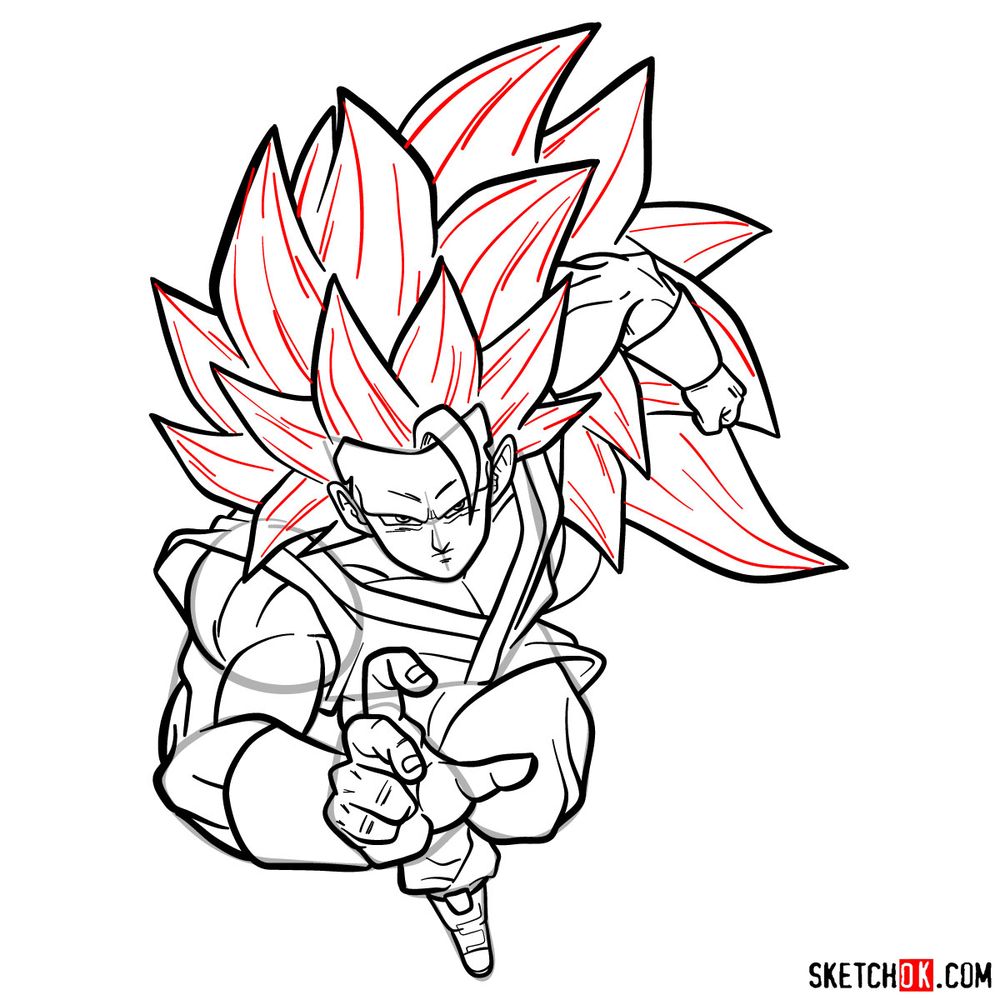 Other Characters to Draw:
If you're looking to expand your Dragon Ball drawing skills, there are plenty of other characters to choose from. You could try drawing Vegeta, Gohan, or even the villainous Frieza. And if you want to branch out, there are tons of other anime and manga characters to explore.
And there you have it, folks! With these tips and tricks, you'll be able to draw Super Saiyan 3 Goku like a pro. Don't forget to share your masterpiece with us and support us on Buy Me a Coffee. We appreciate your support, and it helps us create more helpful content for aspiring artists. Keep drawing, and we'll see you in the next post!