Have you ever been fascinated by Wolverine, the fierce, clawed mutant from the X-Men comics? In this guide, we will delve into the world of Wolverine and explore essential tips to help you master the art of drawing him. By understanding Wolverine's backstory, appearance, and relationships with other characters, you can bring your Wolverine drawing to life with confidence and skill.
Wolverine: The Indomitable X-Men Character
Wolverine, also known as James Howlett or Logan, is a Marvel Comics superhero created by writer Len Wein and artist John Romita Sr. He first appeared in "The Incredible Hulk" #180 in 1974. Wolverine is a mutant with animal-like senses, enhanced physical abilities, and a regenerative healing factor. His skeleton is coated with the indestructible metal adamantium, which also forms his retractable bone claws.
Wolverine's life is a tapestry of tragedy, adventure, and heroism. Born in the late 19th century, he has lived through multiple eras, experiencing loss and rediscovering his purpose many times over. As a member of the X-Men, Wolverine has fought alongside iconic characters like Cyclops, Storm, and Professor X, all while striving to protect a world that often fears and misunderstands mutants.
Wolverine's X-Men costume is as iconic as the character himself, featuring a distinctive yellow and blue color scheme, red belt, and black stripes. The costume's design highlights Wolverine's muscular physique and complements his ferocious fighting style.
Tips for Drawing Wolverine in His X-Men Costume
Now that we have a deeper understanding of Wolverine's character and appearance, let's dive into some tips that will help you capture the essence of Wolverine in your drawings:
Study the costume: Pay close attention to the details of Wolverine's X-Men costume. Note the colors, patterns, and overall design to make your drawing as accurate as possible.
Capture the intensity: Wolverine is known for his fierce demeanor and relentless determination. Focus on his facial expressions and body language to convey his intensity and fighting spirit.
Experiment with poses: Wolverine is an agile and powerful fighter. Try drawing him in various action-packed poses, showcasing his iconic claws and impressive combat skills.
Develop your own style: While staying true to the character's appearance, don't be afraid to infuse your drawings with your unique artistic flair.
Practice, practice, practice: Like any skill, mastering the art of drawing Wolverine takes time and dedication. Keep practicing and refining your techniques, and you'll see improvement in your artwork over time.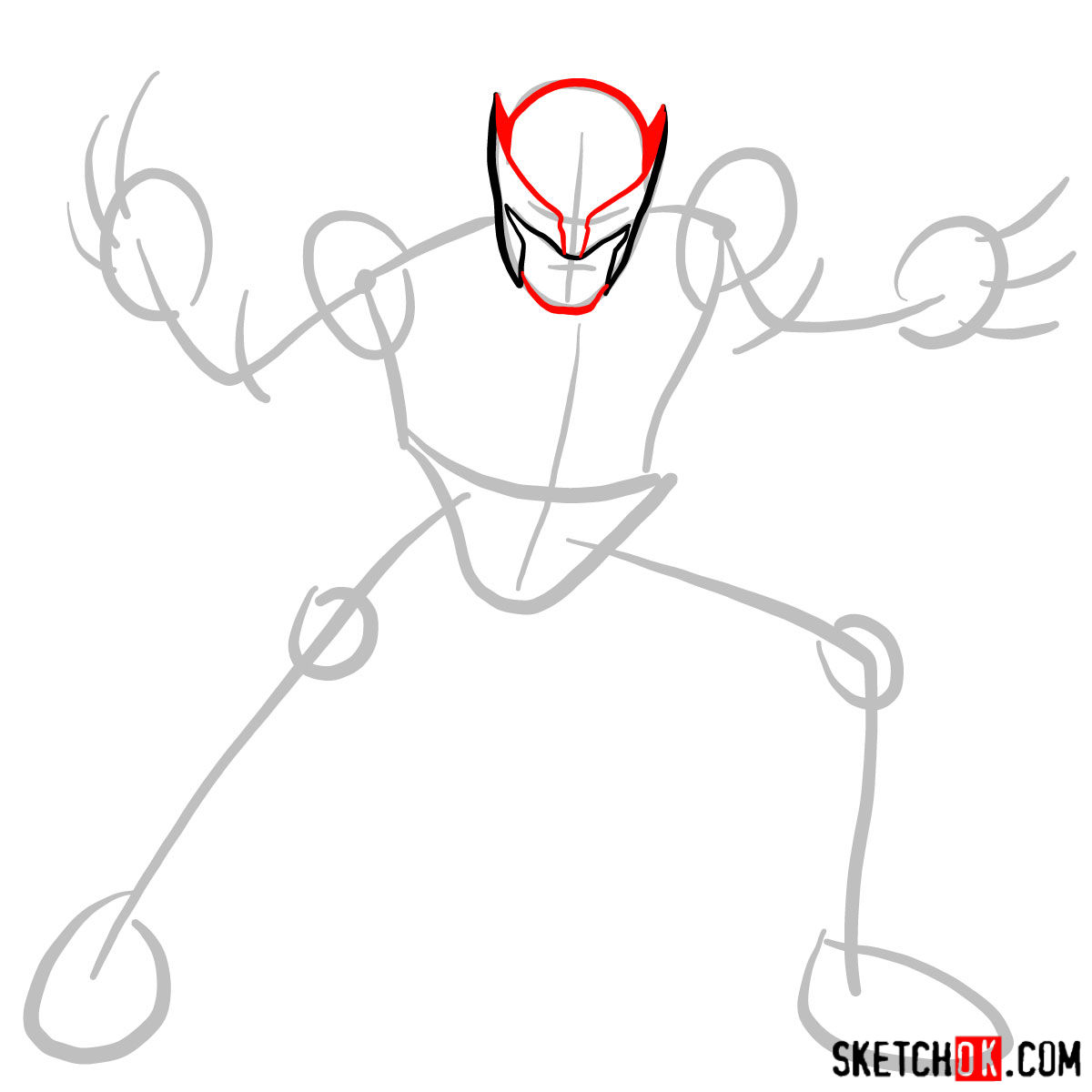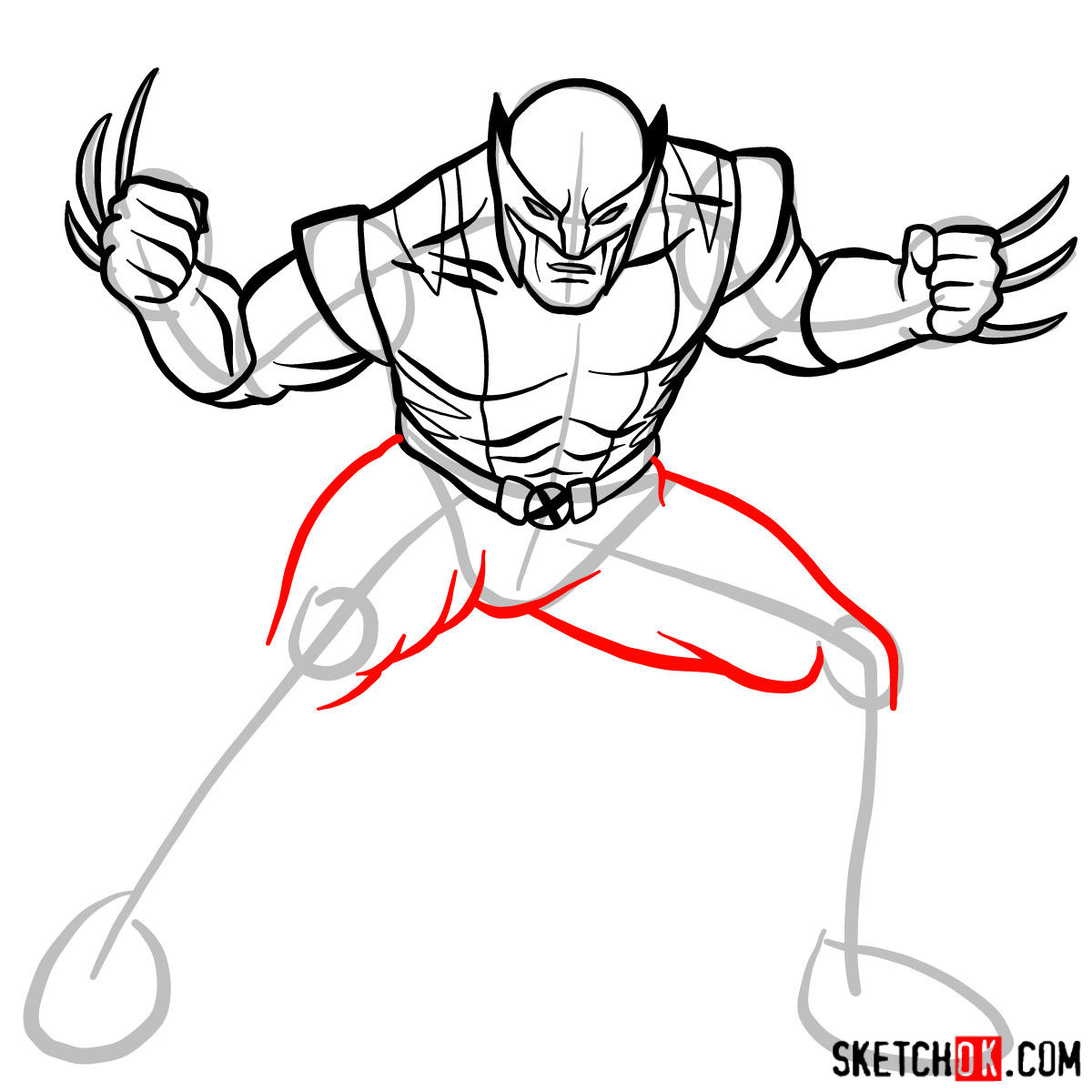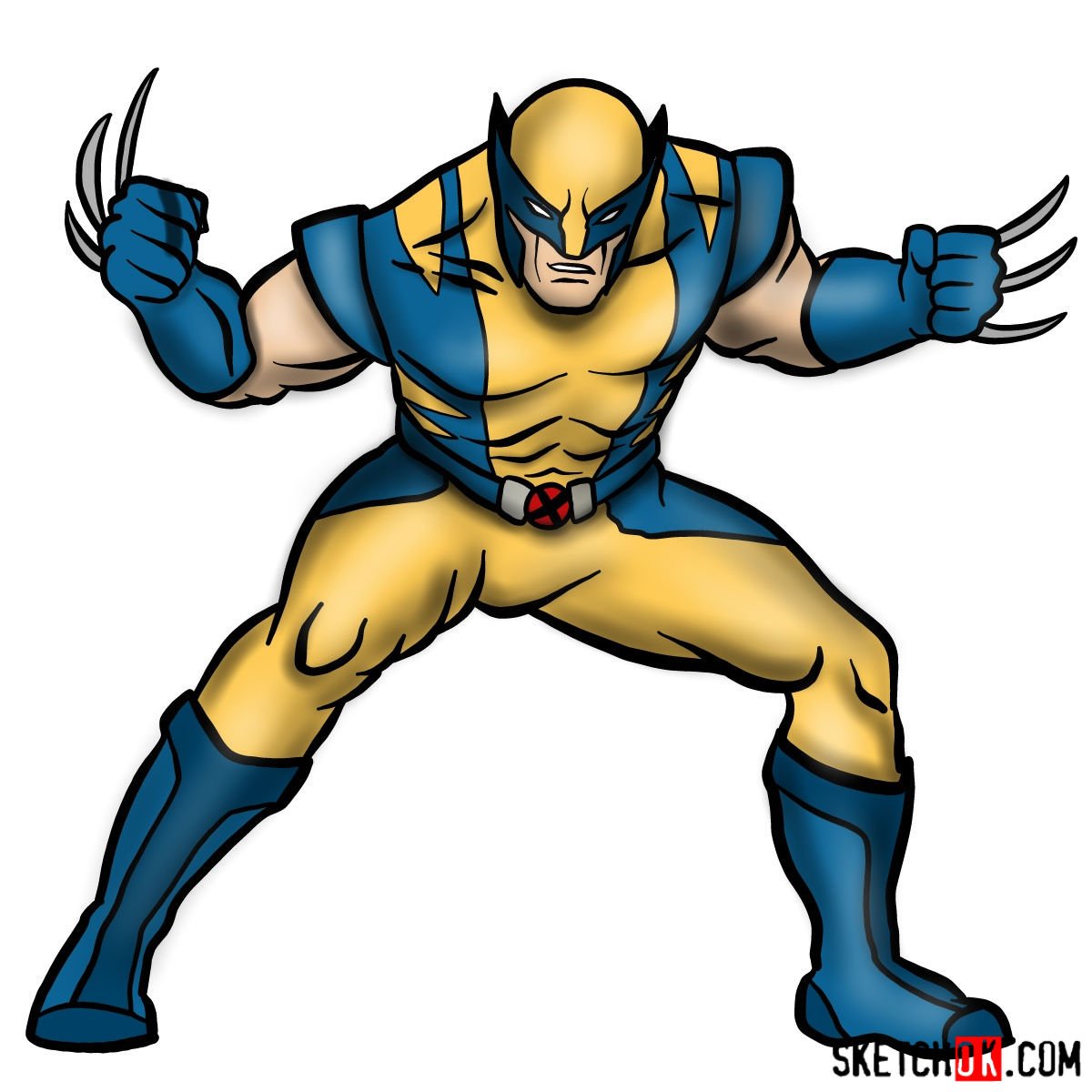 If you enjoyed this guide and found it helpful, consider supporting my work by buying me a coffee! Your support allows me to continue creating valuable content for aspiring artists like you. Click here to show your appreciation and keep the creative juices flowing.
Expand Your Drawing Horizons with Other Characters
As you develop your skills in drawing Wolverine, why not challenge yourself by exploring other popular superheroes from the Marvel Universe? Each character offers a unique opportunity to hone your artistic abilities and express your creativity. Here are three other iconic characters to consider:
Captain America: The patriotic super-soldier is known for his star-spangled uniform and iconic shield. Drawing Captain America can help you practice depicting a strong, heroic figure with distinctive features.
Spider-Man: The web-slinging superhero is beloved for his acrobatic moves and sleek costume design. Drawing Spider-Man will challenge you to capture his dynamic poses and intricate web patterns.
Iron Man: The billionaire inventor and armored Avenger offers a unique opportunity to experiment with drawing advanced technology and metallic textures. Drawing Iron Man can help you practice rendering complex armor and machinery.
In conclusion, learning how to draw Wolverine is an exciting and rewarding journey. By understanding the character's backstory, appearance, and relationships with other characters, you can create stunning artwork that captures the essence of this iconic X-Men hero. Remember to practice consistently, experiment with different techniques, and always stay true to your unique artistic vision. Happy drawing!
Frequently Asked Questions
What materials should I use for drawing Wolverine? You can use pencils, pens, markers, or digital tools, depending on your preference and desired outcome. Experiment with different materials to find what works best for you.
Can I draw Wolverine in different costumes or versions? Absolutely! Wolverine has appeared in various costumes and incarnations throughout the years. Feel free to explore different versions of the character, such as his original Weapon X outfit or his X-Force costume.
How can I improve my drawing skills faster? Consistent practice is key. Dedicate time to drawing regularly, and try to learn from other artists by studying their techniques and styles. You can also consider taking art classes or watching online tutorials for additional guidance and inspiration.
What other X-Men characters should I try drawing? The X-Men universe is vast and filled with diverse characters. You may want to explore drawing other iconic characters like Rogue, Nightcrawler, or Jean Grey, each offering their unique challenges and opportunities for artistic growth.