Are you a fan of the X-Men and looking for a fun and creative way to bring your favorite characters to life? Look no further! In this tutorial, we'll show you how to draw Jean Grey in her New X-Men costume. With patience and practice, you'll soon be able to create a stunning Dark Phoenix drawing that you can proudly show off to your fellow X-Men fans!
The Phoenix Rises: Jean Grey's New X-Men Journey
Jean Grey, a powerful mutant with telepathic and telekinetic abilities, has undergone many transformations throughout her time with the X-Men. In the New X-Men comics, Jean discovers that she's an Omega-level mutant with unlimited potential. After the apparent death of her husband, Cyclops, Jean continues to serve with the X-Men and eventually discovers her connection to the powerful Phoenix Force.
Despite facing personal challenges, Jean remains a central figure in the X-Men universe. Her New X-Men costume showcases her strength, determination, and resilience, making it an excellent choice for fans who want to capture her essence in a drawing.
Throughout this tutorial, we'll also mention similar X-Men characters such as Cyclops, Wolverine, and Emma Frost, highlighting their connections to Jean Grey and the exciting world of X-Men.
Materials and Tools: Prepare for Your Artistic Mission
Before we begin our Jean Grey drawing adventure, gather the following materials and tools:
Pencil (HB or B)
Erasers
Paper or sketchbook
Drawing pens or fine liners (for inking)
Colored pencils or markers (for coloring and shading)
Remember, these are just recommendations – feel free to use any tools that you prefer or have available.
Step-by-Step Guide: Summon Your Inner Phoenix
Follow our step-by-step guide to create a stunning Jean Grey drawing in her New X-Men costume. The tutorial images feature red lines for the current step, grey lines for the basic proportions sketch, and black lines for previously drawn parts.
a. Part 1: Laying the Foundation
Begin your drawing by creating a basic sketch of Jean Grey's proportions using light pencil strokes. This foundational step is crucial for capturing her likeness accurately.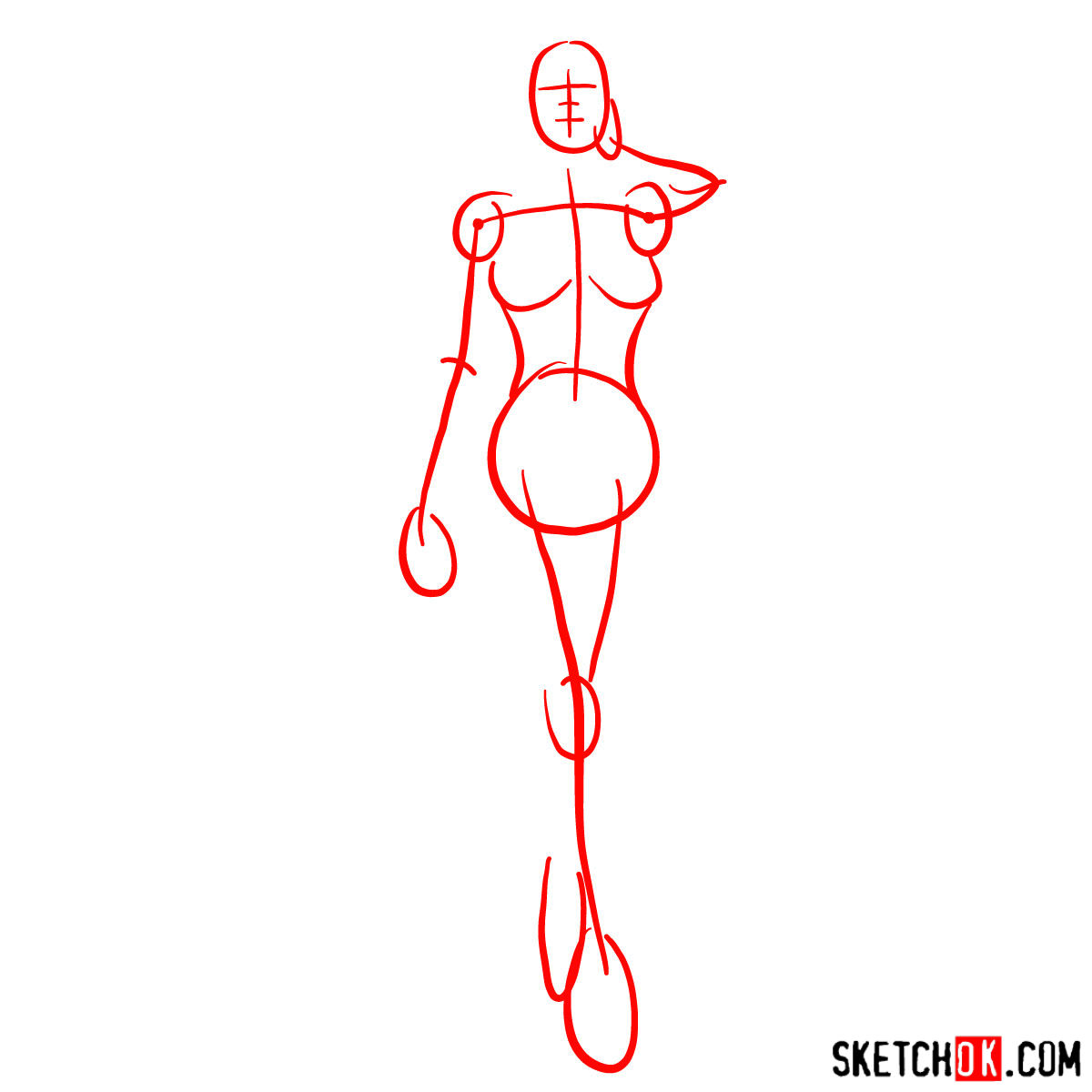 b. Part 2: Refining Your Mutant Masterpiece
Once you've established the basic sketch, it's time to refine it by adding details and improving proportions. Pay close attention to Jean Grey's facial features, costume elements, and overall pose to capture her unique look from the New X-Men comics.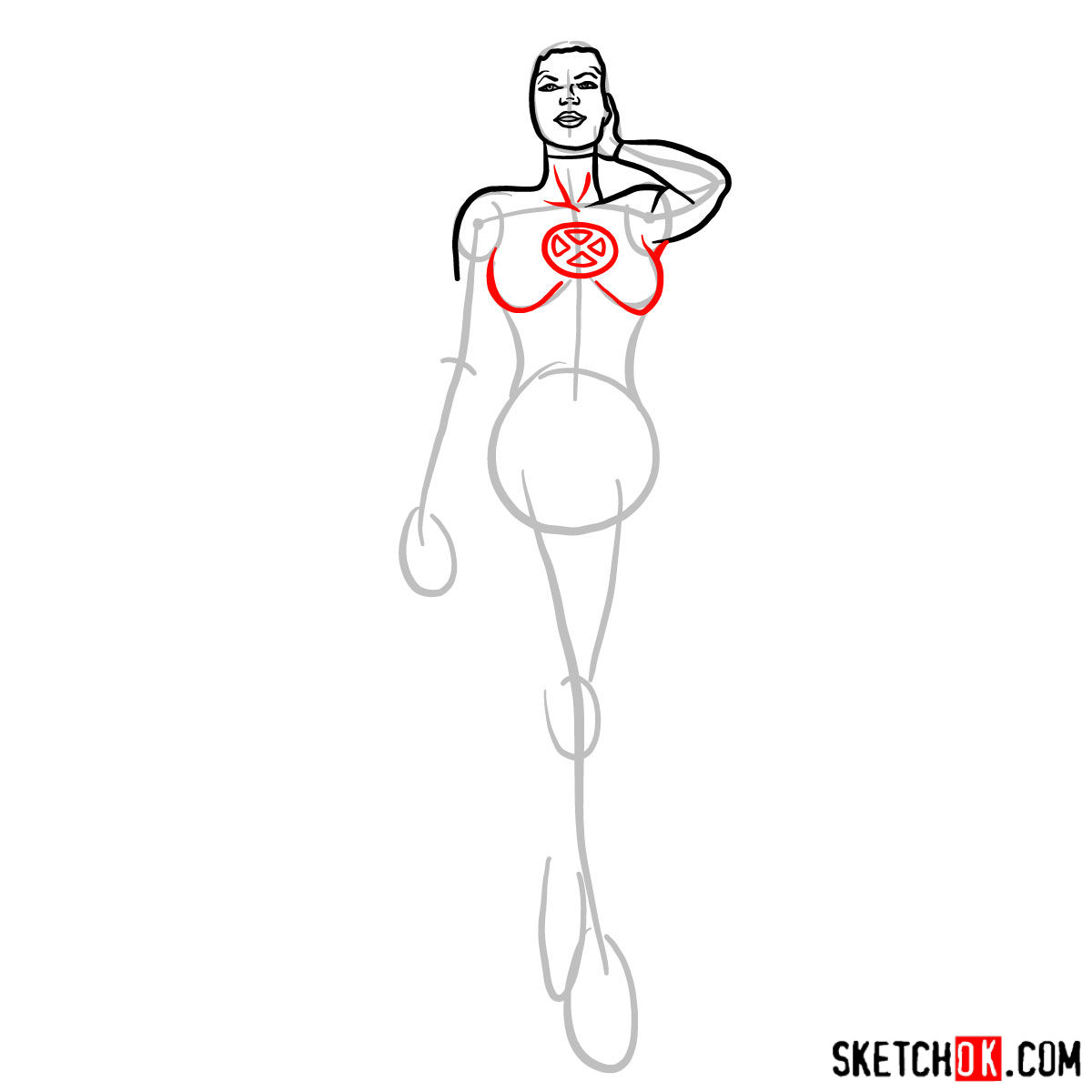 c. Part 3: Inking Like a True X-Man
With your refined sketch in place, it's time to ink your drawing. Carefully outline your pencil lines with drawing pens or fine liners, adding final touches and details to bring Jean Grey's New X-Men costume to life.
d. Part 4: Coloring and Shading the Phoenix
Finish your Jean Grey drawing by adding color, shading, and highlights. Use colored pencils or markers to bring vibrancy to her New X-Men costume, paying close attention to the various shades and textures that make her outfit unique.
Tips and Techniques: Master the Art of Drawing X-Men
Here are some additional tips and techniques to help you improve your drawing skills and create the ultimate Jean Grey artwork:
Practice drawing different facial expressions and poses to capture Jean Grey's emotions and character.
Study the costume design from the New X-Men comics to ensure accuracy and authenticity.
Experiment with different shading techniques to add depth and dimension to your drawing.
Frequently Asked Questions
Q: How can I make my Jean Grey drawing more realistic?
A: To make your Jean Grey drawing more realistic, pay close attention to the details in her costume, facial features, and overall pose. Study reference images from the New X-Men comics and practice drawing various poses and expressions. Experiment with different shading techniques to add depth and dimension to your artwork.
Q: How can I improve my drawing skills?
A: The key to improving your drawing skills is practice and patience. Draw regularly, experiment with different techniques, and study the work of other artists for inspiration. Consider taking drawing classes or participating in online tutorials to learn new skills and techniques. Remember, every artist develops at their own pace, so be patient and enjoy the journey.
Congratulations on completing your Jean Grey drawing in her New X-Men costume! We hope you enjoyed this tutorial and that it helped you unlock your mutant art powers. Keep practicing, explore other X-Men characters, and don't forget to share your creations with fellow fans. If you enjoyed this tutorial and would like to support our content, please consider donating to us here or checking out our other tutorials. Happy drawing, X-Men enthusiasts!