Have you ever been fascinated by the mysterious powers of The Invisible Woman, and wished to bring her to life on paper? You're in luck! In this blog post, we will explore the character's background and provide useful tips for aspiring artists. Follow along as we delve into the world of Marvel Comics and uncover the secrets behind drawing The Invisible Woman.
The Invisible Woman: A Glimpse into Her World
Before we dive into the drawing tips, let's learn more about The Invisible Woman, aka Susan Storm Richards. As a core member of the Fantastic Four, she has been a significant character in the Marvel universe since her debut in 1961. Created by writer Stan Lee and artist Jack Kirby, Sue Storm has the power of invisibility and can create powerful force fields. She is not only a superhero but also a wife, mother, and a scientist.
Her character has evolved over the years, growing from a timid and dependent woman into a strong, independent leader. The Invisible Woman has teamed up with other Marvel superheroes, such as Spider-Man, Iron Man, and Black Widow, fighting against villains like Doctor Doom, Galactus, and Annihilus.
Getting Started: Drawing Tips for The Invisible Woman
Now that you have a better understanding of The Invisible Woman's character, let's dive into some tips to help you draw her with ease:
Study the character's design: Take note of her costume, which has evolved over time. Whether you choose her classic blue and white suit or her modern black and white outfit, pay attention to the details and proportions.
Focus on the facial features: Sue Storm is known for her expressive eyes and refined facial structure. Practice capturing her unique features and expressions to make your drawing come alive.
Experiment with poses: The Invisible Woman's powers allow her to create dynamic and visually striking poses. Try sketching her in various action-packed scenes or relaxed, everyday moments to capture her essence.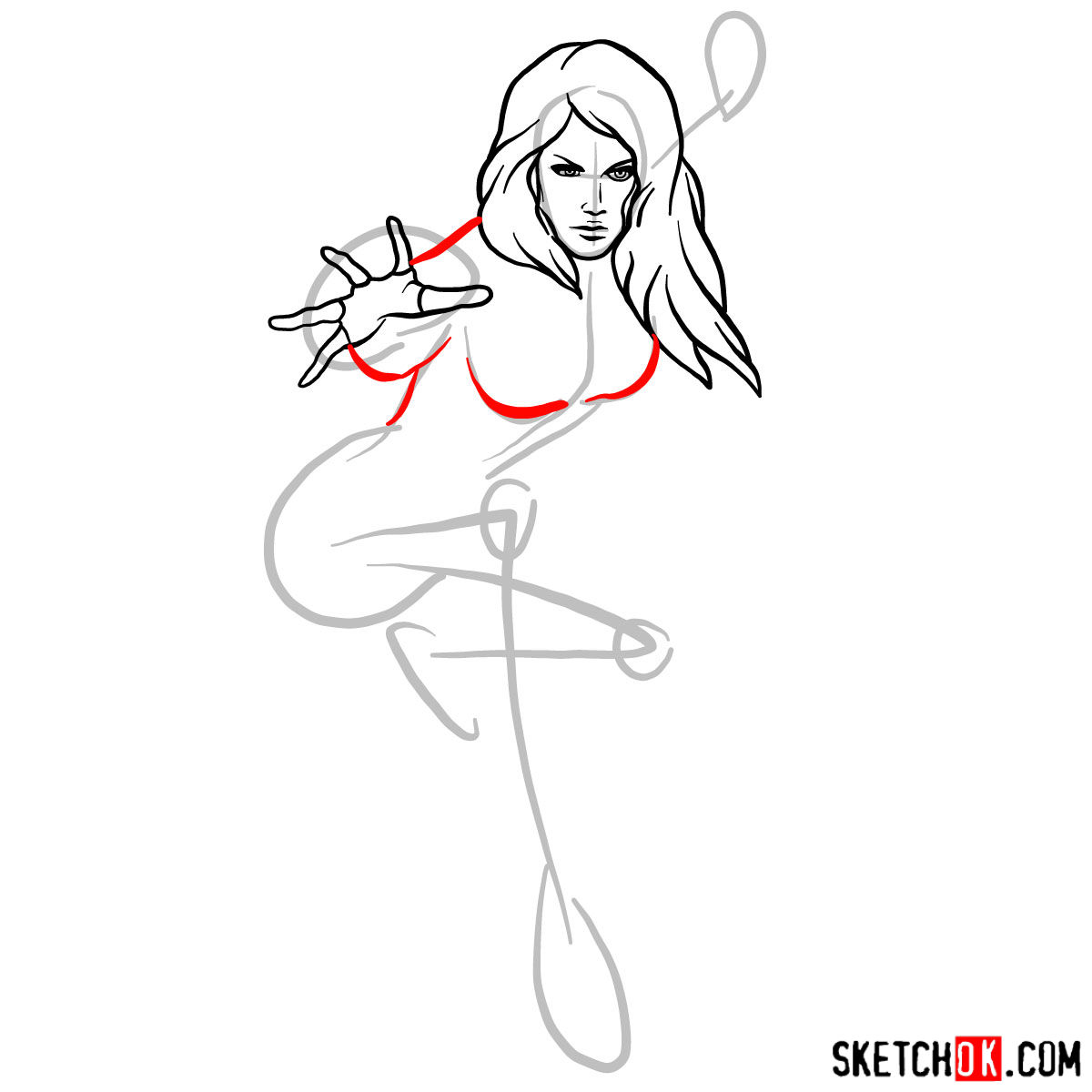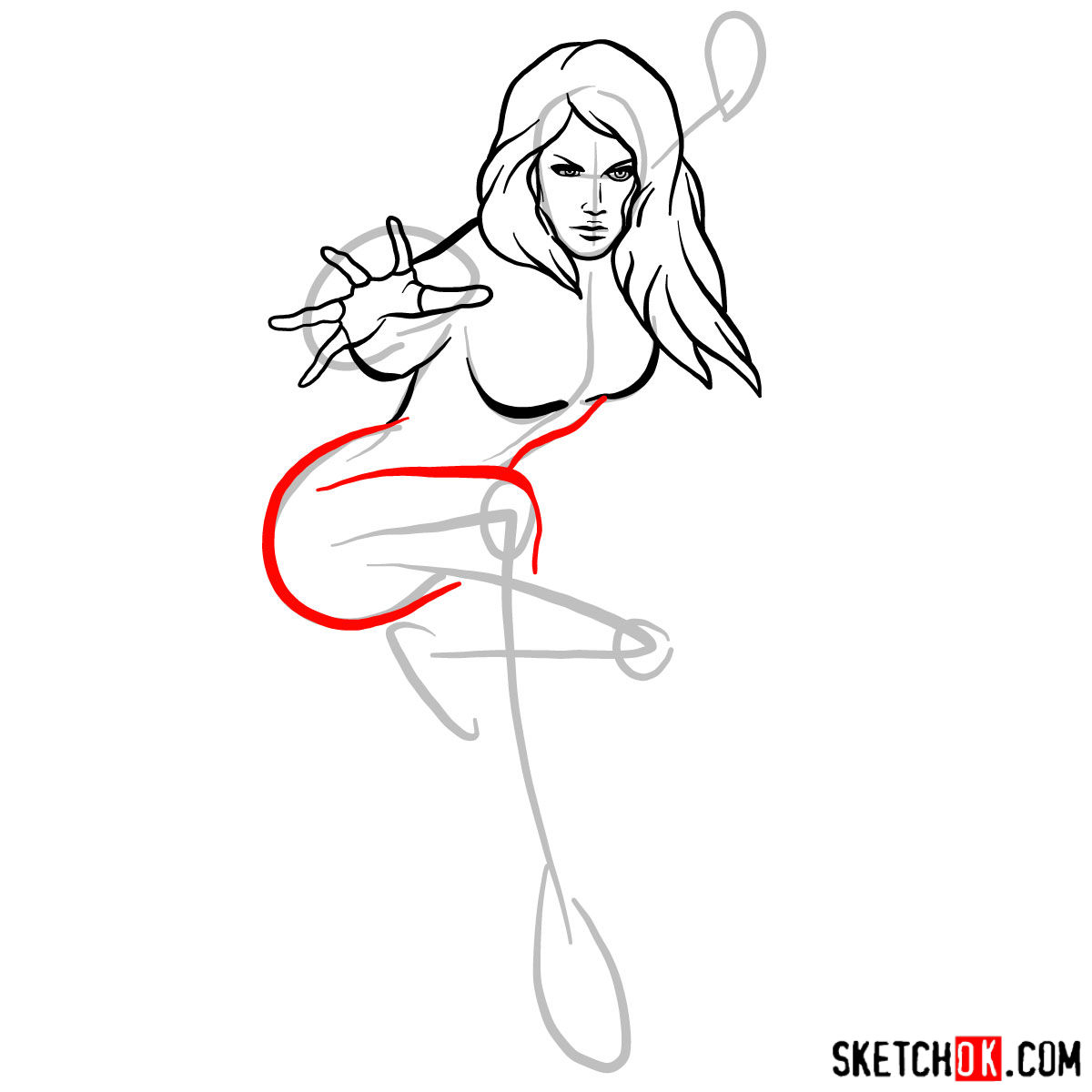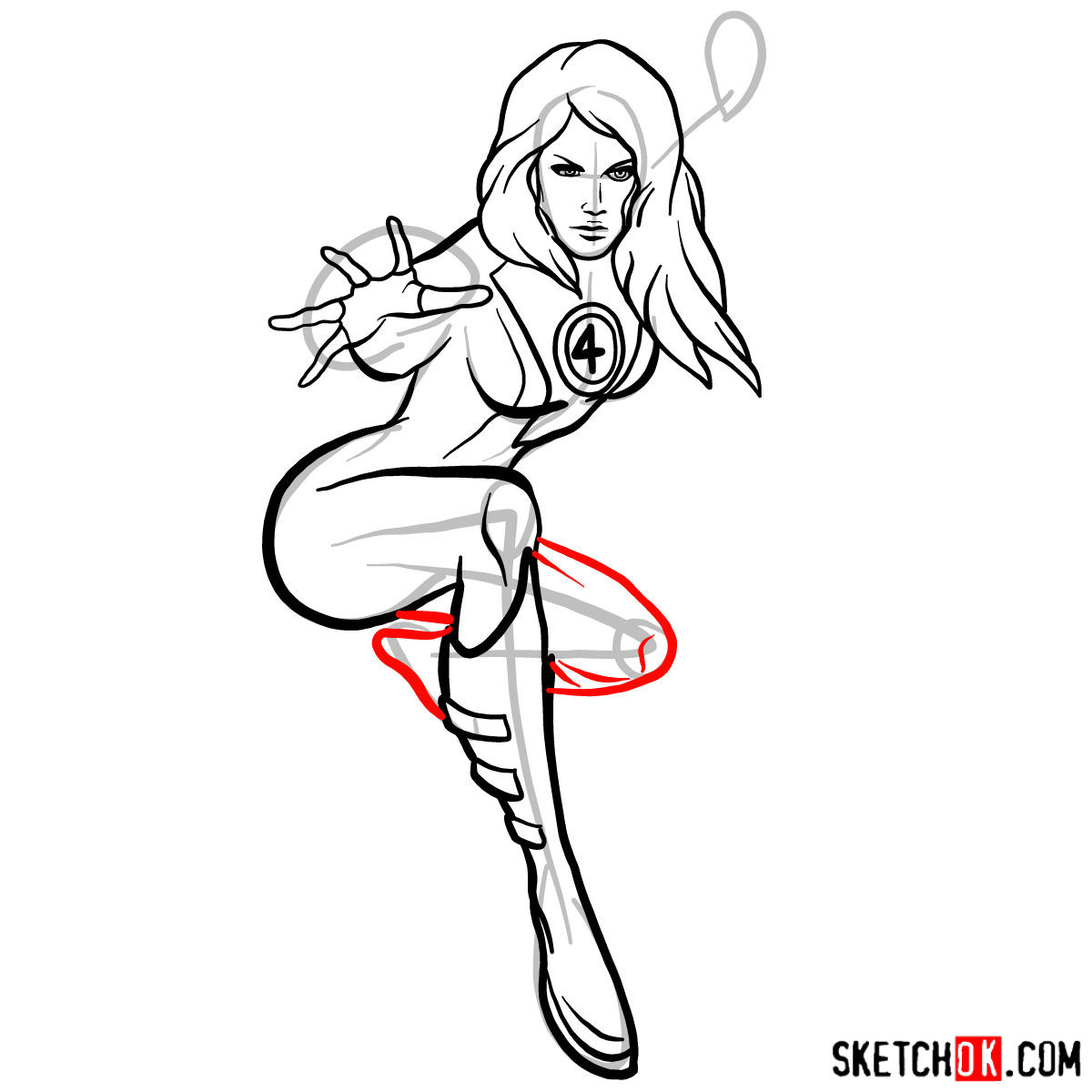 More Marvel Characters to Explore
Once you have mastered drawing The Invisible Woman, consider expanding your Marvel character portfolio. Here are three other characters to explore:
Mr. Fantastic: As the leader of the Fantastic Four and Sue Storm's husband, Reed Richards is an essential character to learn how to draw. His stretching abilities can make for some exciting and challenging illustrations.
The Human Torch: Johnny Storm, Susan's younger brother, has the power to control fire and fly. Capturing his fiery appearance and the glow of the flames can be an exhilarating artistic challenge.
The Thing: Ben Grimm, the rock-like creature with incredible strength, is another member of the Fantastic Four. Drawing his rough, textured skin and imposing stature is a great way to refine your skills.
If you've found this guide helpful and would like to support the creation of more free drawing guides, consider buying me a coffee. Your support helps keep this website running and allows me to produce regular, high-quality content for artists like you.
As you see, learning how to draw The Invisible Woman can be an enjoyable artistic journey. By understanding her character, practicing various poses, and focusing on her unique features, you'll be able to create stunning illustrations of this iconic Marvel superhero. Remember, practice makes perfect, so keep honing your skills, experimenting with different techniques, and exploring other Marvel characters to become a true comic art master.
Frequently Asked Questions (FAQs)
1. How can I improve my drawing skills?
Practice regularly, study the works of others, and be open to feedback. Trying new techniques and experimenting with different styles can also help improve your drawing skills.
2. What tools should I use to draw The Invisible Woman?
Start with a pencil and paper for sketching, then use inks or digital tools to add color and details. Choose the tools you're most comfortable with or explore new mediums for a unique approach.
3. How can I capture the essence of The Invisible Woman's powers in my drawing?
Focus on her force fields and invisibility, experimenting with different poses and visual effects to showcase her powers. Transparent or glowing elements can help convey her abilities.
4. Can I draw other Marvel characters in the same scene with The Invisible Woman?
Absolutely! Drawing multiple characters together can create dynamic and engaging illustrations. Be mindful of their interactions and proportions to ensure a cohesive composition.
5. What are some common mistakes to avoid when drawing The Invisible Woman?
Avoid making her costume too complicated or inconsistent with the character's design. Pay attention to proportions and facial expressions, and don't forget to incorporate her unique powers into your artwork.