Are you a fan of the Fantastic Four and looking to learn how to draw Mister Fantastic? You're in the right place! This article will provide you with some useful tips and insights into the character's background and appearance, and then we'll dive into the step-by-step drawing process. Let's not wait and start exploring the world of Reed Richards, a.k.a. Mister Fantastic.
Who is Mister Fantastic?
Reed Richards is a brilliant scientist and the leader of the Fantastic Four. Created by Stan Lee and Jack Kirby, he made his first appearance in Fantastic Four #1 in 1961. After being exposed to cosmic rays during a space mission, Reed gained the power to stretch and elongate his body, becoming Mister Fantastic.
Character Background and Relationships
Reed Richards was a prodigy in the fields of science and technology, eventually becoming one of the smartest people in the Marvel Universe. His intellect played a significant role in forming the Fantastic Four, along with his fiancée, Sue Storm (Invisible Woman), her brother Johnny Storm (Human Torch), and Reed's best friend, Ben Grimm (The Thing).
The Fantastic Four share a strong bond and have faced numerous challenges together. Reed's relationship with Sue Storm, in particular, is central to the team's dynamic, as they eventually get married and have two children, Franklin and Valeria.
Understanding Mister Fantastic's Powers
Mister Fantastic's primary power is the ability to stretch, elongate, and reshape his body. This power allows him to perform a variety of feats, such as extending his limbs, enlarging his fists, or transforming into different shapes. In addition to his superhuman elasticity, Reed's intellect and knowledge in various scientific disciplines make him an invaluable member of the Fantastic Four.
Drawing Tips for Mister Fantastic
Focus on elongation: Mister Fantastic's stretching powers are his defining feature, so be sure to emphasize this when drawing him. Experiment with different poses that showcase his elongation abilities.
Capture his intelligence: As one of the smartest characters in the Marvel Universe, it's essential to convey Reed's intellect in your drawing. Consider adding facial expressions that reflect his thoughtful and analytical nature.
Study anatomy and proportions: Mister Fantastic's body can stretch and distort, so having a good understanding of human anatomy and proportions will help you create more convincing and dynamic drawings.
Include other characters: To add depth and context to your drawing, consider including other Fantastic Four members or even some of their iconic foes, like Doctor Doom or the Skrulls.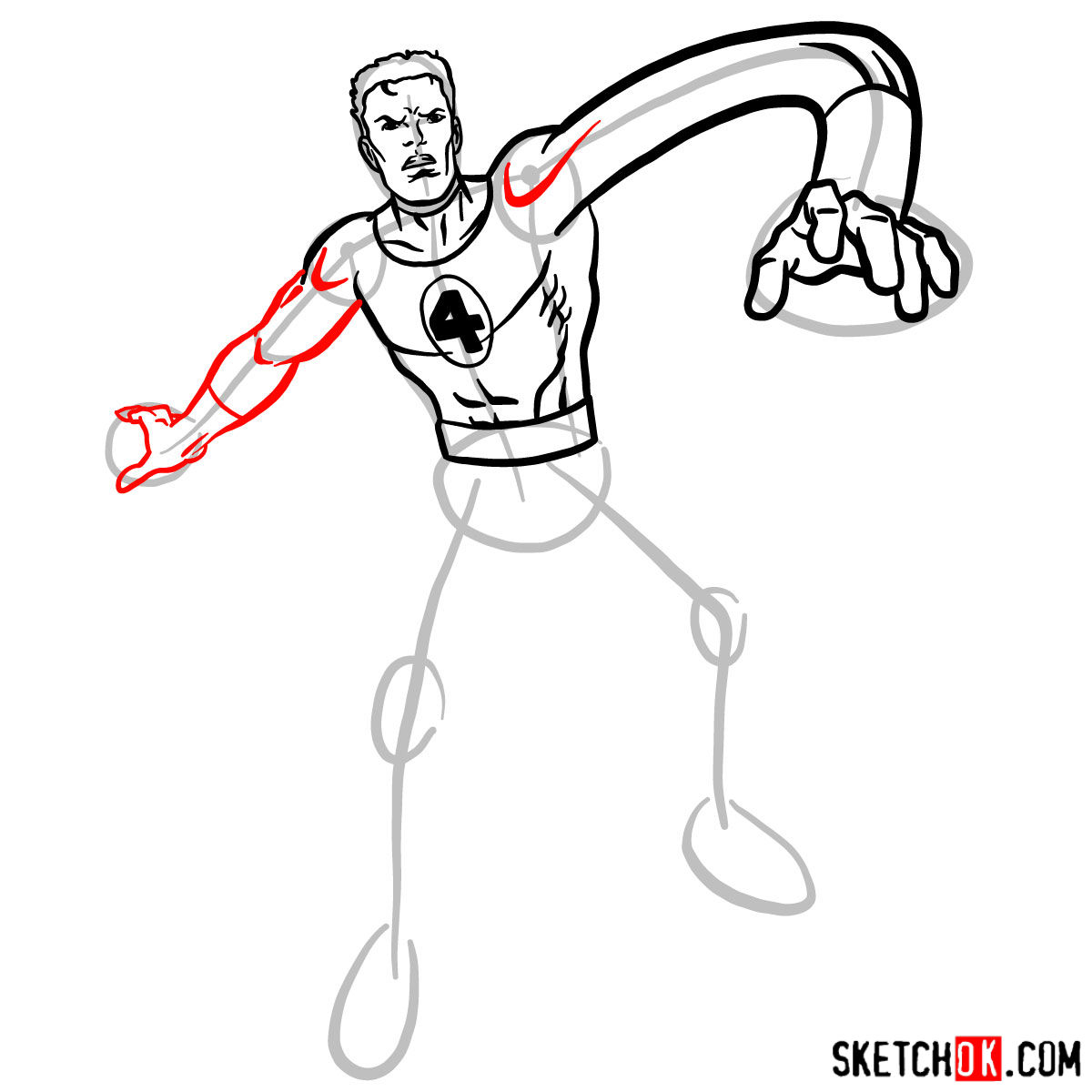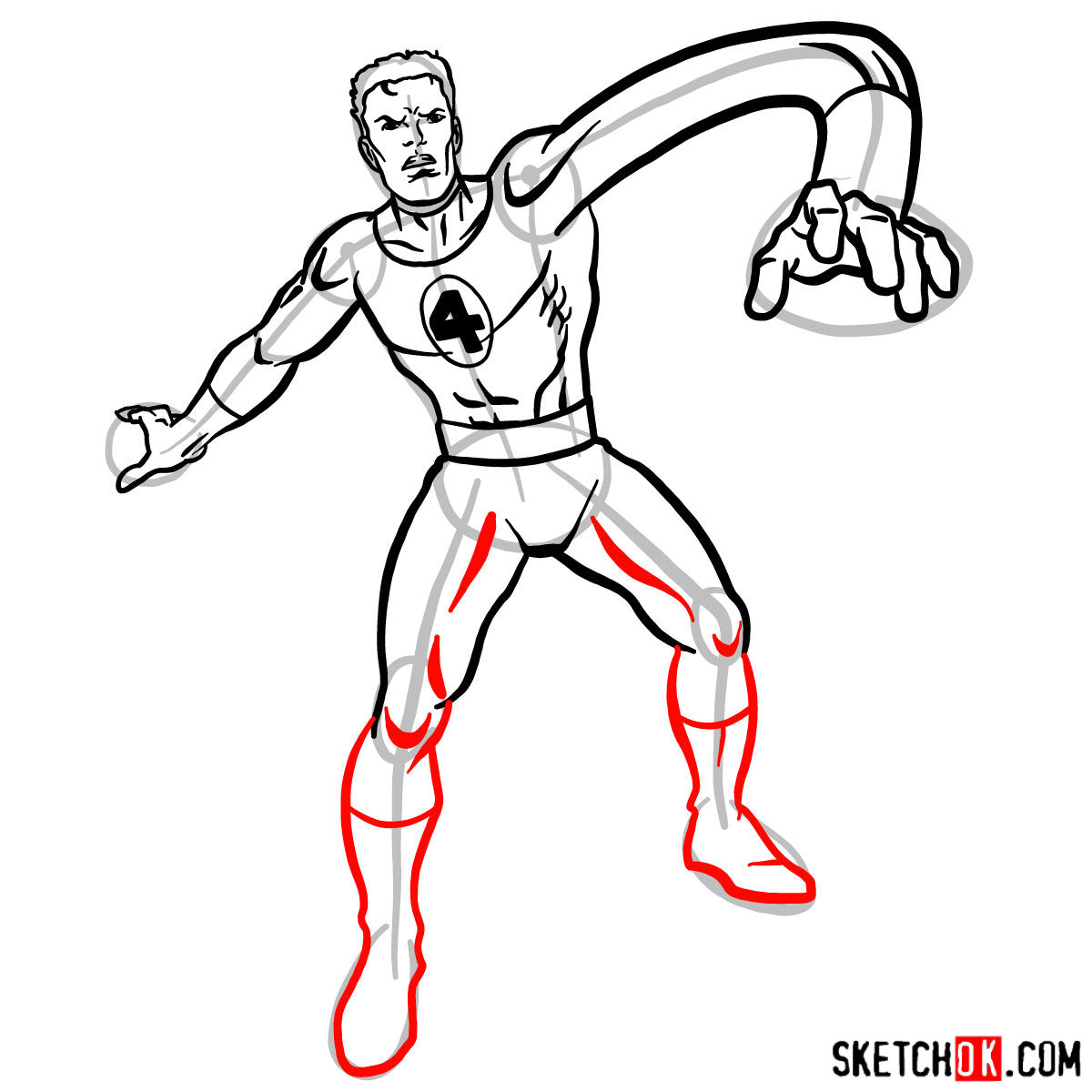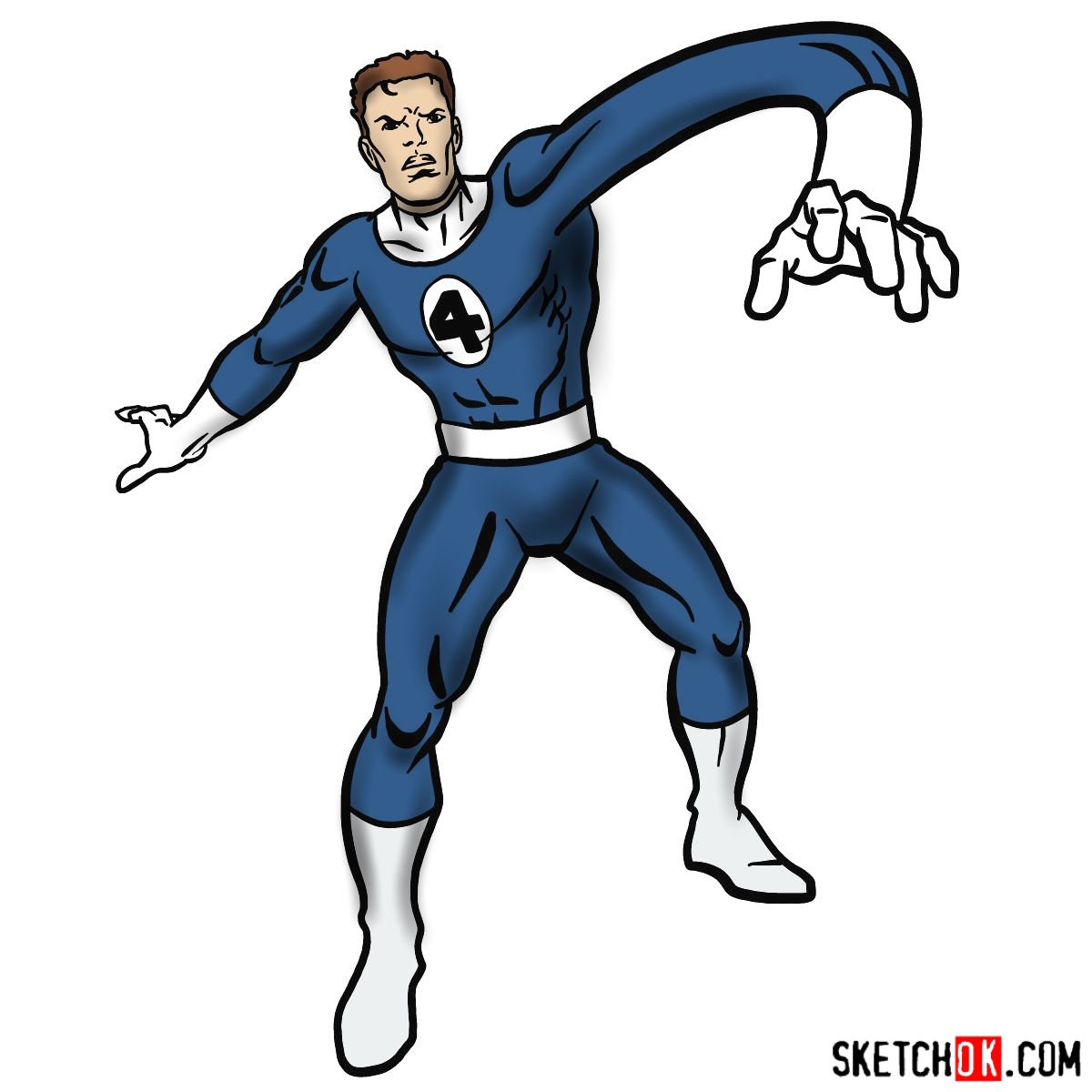 If you found this article helpful and would like to see more drawing guides, please consider supporting SketchOk on Buy Me a Coffee. Your donations help me release regular free drawing guides and provide valuable resources for aspiring artists like you.
Drawing Mister Fantastic can be an exciting journey as you explore the limits of human anatomy and showcase his incredible stretching powers. By focusing on his elongation abilities, capturing his intelligence, studying anatomy and proportions, and including other characters in your drawings, you can bring the leader of the Fantastic Four to life on the page. Remember, practice makes perfect, so keep working on your skills and experimenting with different poses and expressions. Happy drawing!
Frequently Asked Questions
What are some other characters I can draw alongside Mister Fantastic?
You can draw other Fantastic Four members, such as Invisible Woman, Human Torch, and The Thing, or even some of their iconic enemies like Doctor Doom, Galactus, and the Skrulls.
Can I learn to draw other comic book characters using similar techniques?
Absolutely! Many of the tips and advice given in this article can be applied to drawing other comic book characters, especially those with unique powers or abilities that require a strong understanding of anatomy and proportions.
What materials do I need to start drawing Mister Fantastic?
To start drawing, you'll need basic drawing materials like pencils, erasers, and paper. As you progress, you may want to invest in higher-quality materials, such as artist-grade pencils, inks, and specialized drawing paper.
How can I improve my drawing skills to better draw characters like Mister Fantastic?
Practice is key! The more you draw and experiment with different techniques, the better your skills will become. It's also helpful to study anatomy, proportions, and the work of professional comic book artists for inspiration and guidance.