Are you ready to ignite your artistic abilities and learn how to draw Ghost Rider with a hellfire motorcycle? This captivating Marvel character is known for his flaming skull and supernatural powers, making him an exciting subject for aspiring artists. In this guide, you'll not only master sketching Ghost Rider himself, but also his iconic hellfire motorcycle with flaming tires. So, gather your drawing tools and let's unleash the spirit of vengeance on paper!
Ghost Rider: A Flaming Marvel Icon
Ghost Rider, also known as Johnny Blaze, is a stunt motorcyclist who becomes the supernatural anti-hero Ghost Rider after making a deal with the demon Mephisto to save his father's life. As Ghost Rider, Johnny is consumed by the Spirit of Vengeance, gaining the power to generate and control hellfire, as well as a flaming skull for a head. His signature weapon is a chain infused with hellfire that he uses to vanquish his enemies.
Ghost Rider's hellfire motorcycle is an extension of his powers, with its wheels engulfed in flames and capable of incredible feats. The motorcycle can travel at superhuman speeds, scale walls, and even fly. It's no wonder that Ghost Rider and his hellfire motorcycle have become iconic figures in the Marvel Universe, appearing alongside other heroes like Spider-Man, the Avengers, and the X-Men.
Advice for Drawing Ghost Rider with a Hellfire Motorcycle
Before diving into your Ghost Rider with a hellfire motorcycle drawing, consider these helpful tips to make your artwork truly stand out:
Study the character: Familiarize yourself with Ghost Rider's appearance and the design of his motorcycle. Pay attention to details like the shape of his skull, the structure of the motorcycle, and the flow of the hellfire.
Use references: Gather reference images of Ghost Rider and his motorcycle from various angles to help you with proportions and details.
Start with a rough sketch: Begin by drawing a basic outline of Ghost Rider. This will serve as a foundation for adding details and refining your drawing later.
Focus on proportions and perspective: Keep in mind the size and placement of each element in your drawing, as well as the perspective from which you're drawing Ghost Rider and his motorcycle.
Don't forget the hellfire: The flames surrounding Ghost Rider's skull and the motorcycle's tires are essential to the character's appearance. Make sure to include them and practice drawing flames to capture their fluid, dynamic nature.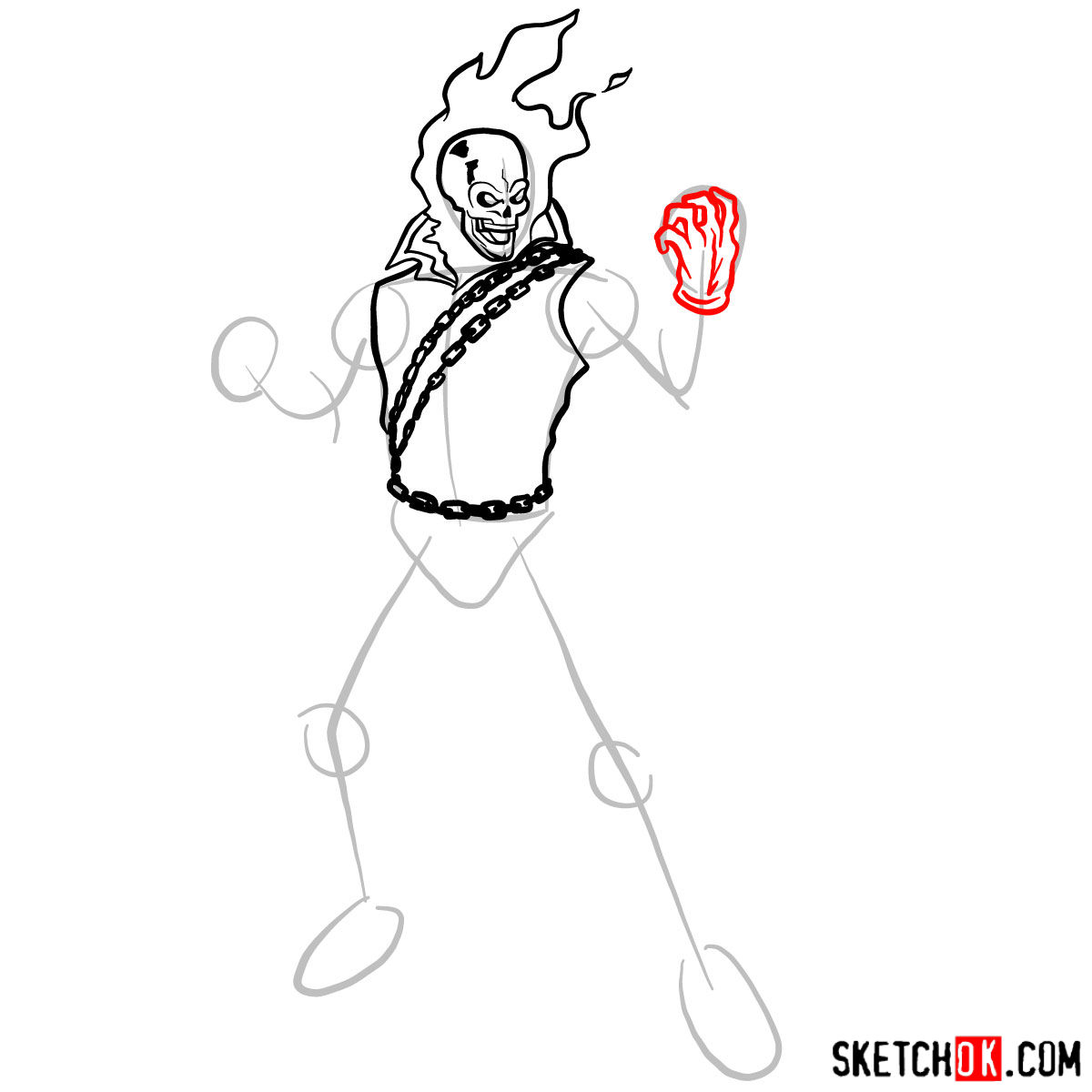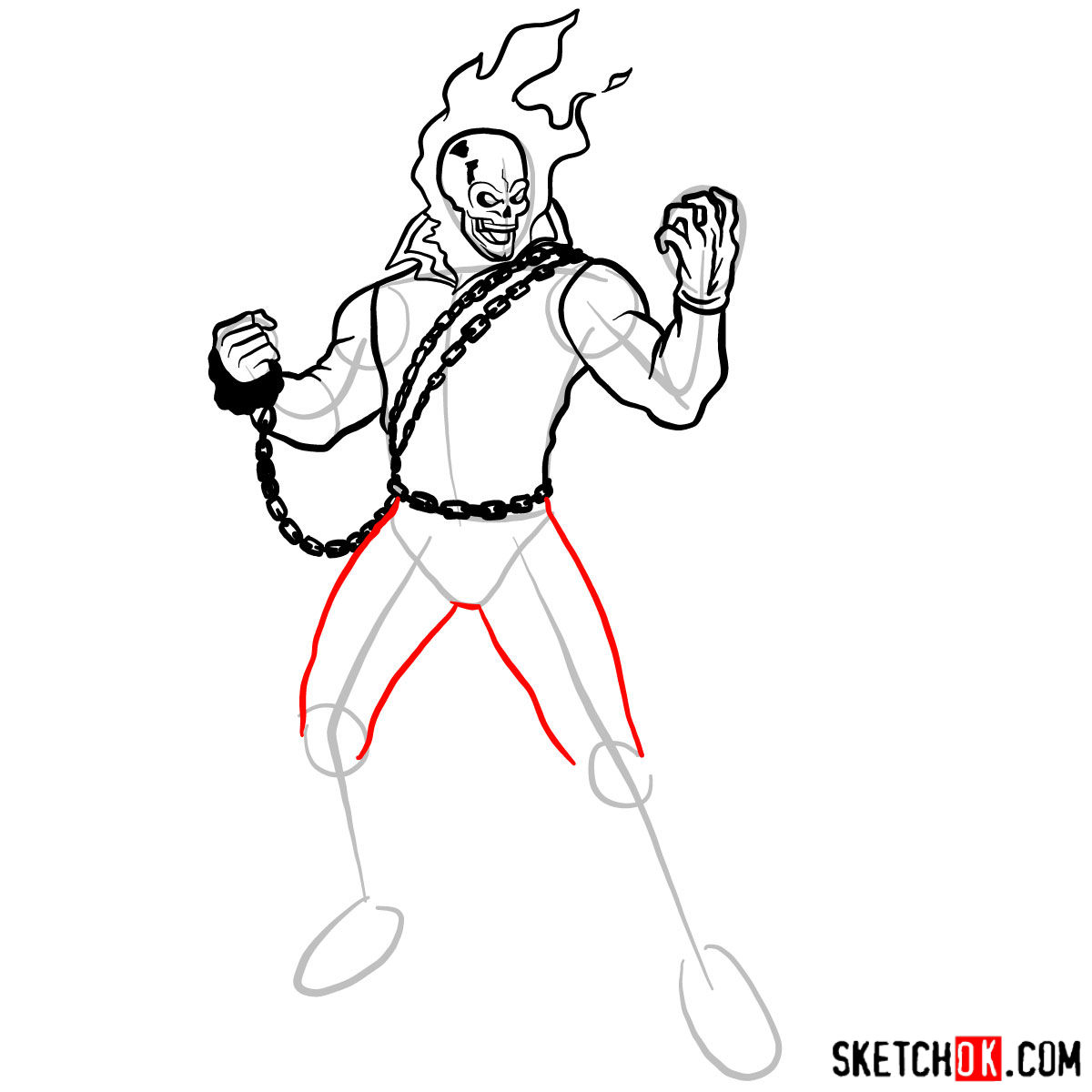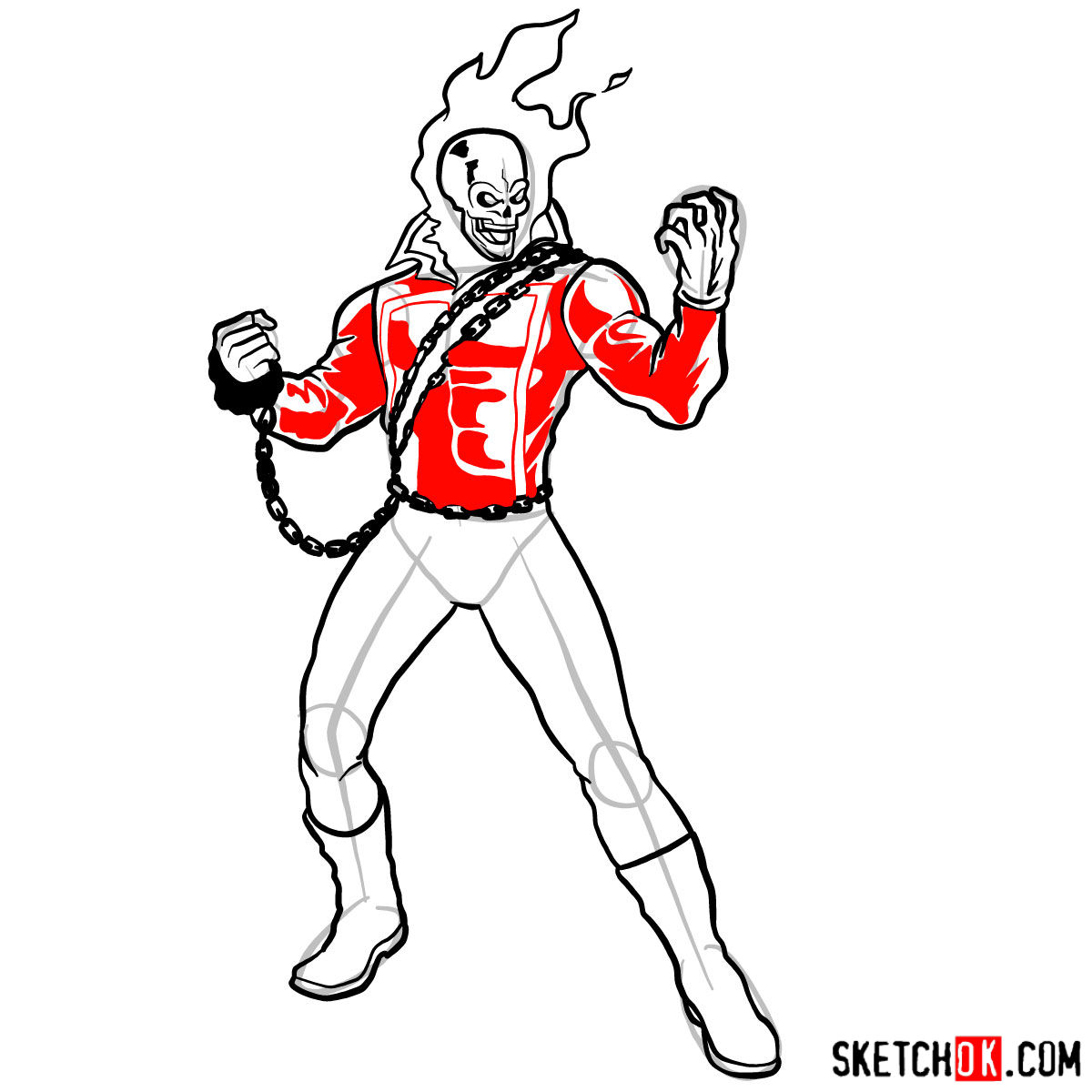 Fuel Your Passion for Art
By following this guide on how to draw Ghost Rider with a hellfire motorcycle, you'll have created a fiery and thrilling piece of art that showcases your skills. Remember, practice makes perfect, so keep refining your techniques and exploring different styles to improve your abilities. Ghost Rider and his hellfire motorcycle are just the beginning – there's a whole Marvel Universe full of exciting characters for you to draw, like Iron Man, Hulk, and try another drawing of Ghost Rider.
Don't forget to share your artwork with fellow artists and Marvel fans, as well as support us on Buy Me a Coffee to help us continue providing helpful drawing guides and tips. Remember, the spirit of vengeance is only as powerful as the artist who wields it – so keep your pencils sharp and your passion for art burning!