Step into the enchanting world of Disney's Lilo & Stitch and learn how to draw the lovable character, Lilo. Join us as we delve into the artistic process and unlock the secrets to capturing the charm and uniqueness of this beloved Hawaiian girl on paper. With our detailed drawing guide, you'll be able to create your very own masterpiece and bring Lilo's spirited personality to life.
Character Appearance and Focus Points:
In order to capture the essence of Lilo in your drawing, pay close attention to the following aspects:
Facial features: Emphasize Lilo's large, expressive eyes that radiate curiosity and innocence. Capture her genuine smile, which reflects her joyful and spirited nature.
Hair and accessories: Lilo's hair is an iconic part of her appearance. Pay attention to the placement and style of her hair, which adds a touch of Hawaiian charm.
Unique attire: Lilo's  dress is an essential part of her character.
Body language and posture: Lilo is full of energy and enthusiasm. In our drawing, she is waving us with her right hand. Capture her lively movements and convey a sense of adventure through her body language.
By focusing on these key elements, you will be able to bring Lilo to life on your canvas and capture the essence of her vibrant personality.
Master the Art of Drawing Lilo with Our Guide
Our drawing guide for Lilo from Lilo & Stitch is designed to help you unleash your creativity and bring this iconic character to life on paper. With a clear and easy-to-follow step-by-step approach, you'll learn the techniques and skills necessary to create a stunning portrait of Lilo. Let's dive into the color guidelines of our guide:
Red:

This color is used to indicate the current drawing step. It helps you stay focused on the specific task at hand.

Black:

Black is used to represent the completed steps. It allows you to easily track your progress throughout the drawing process.

Grey:

The grey color is reserved for the basic rough sketch. It serves as a guide for establishing the proportions and overall structure of the drawing.
Our guide consists of a total of 23 steps, with the initial two steps dedicated to creating a basic rough sketch. This foundation sets the groundwork for capturing Lilo's unique features and expression. As you progress through the guide, each step builds upon the previous one, providing you with the necessary instructions and insights to refine your drawing and achieve a remarkable resemblance to Lilo. Get ready to embark on an artistic journey and bring Lilo's character to life with your own creative touch.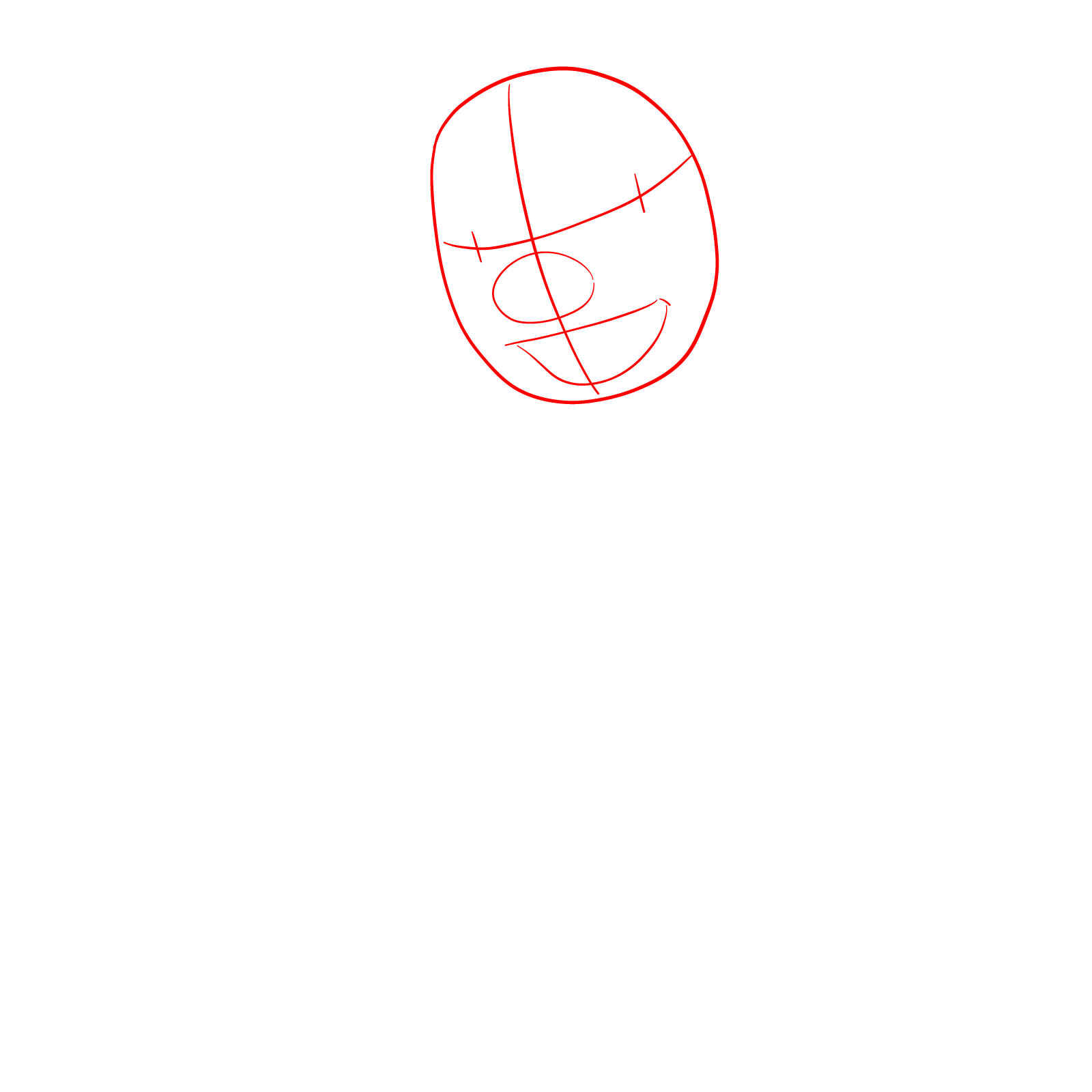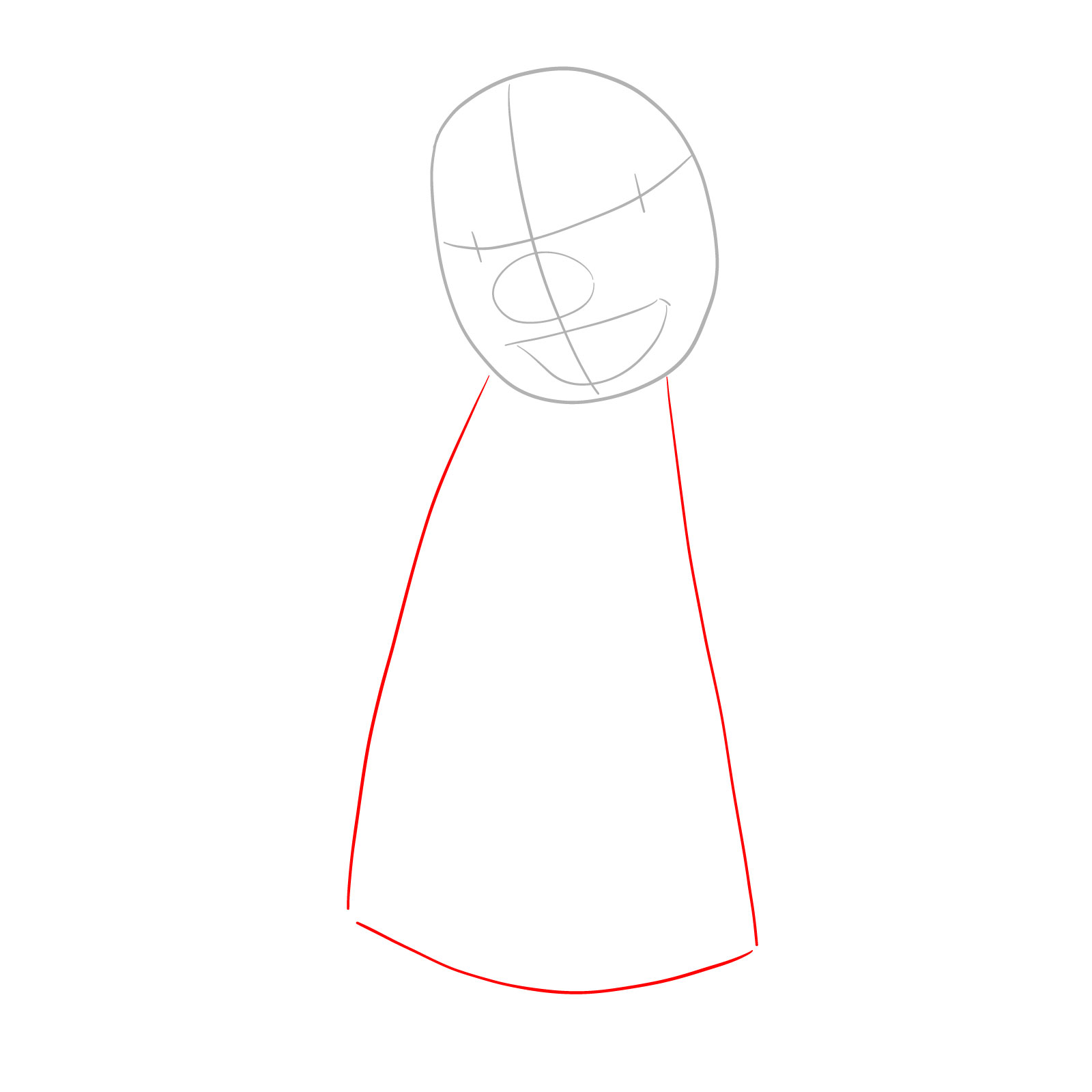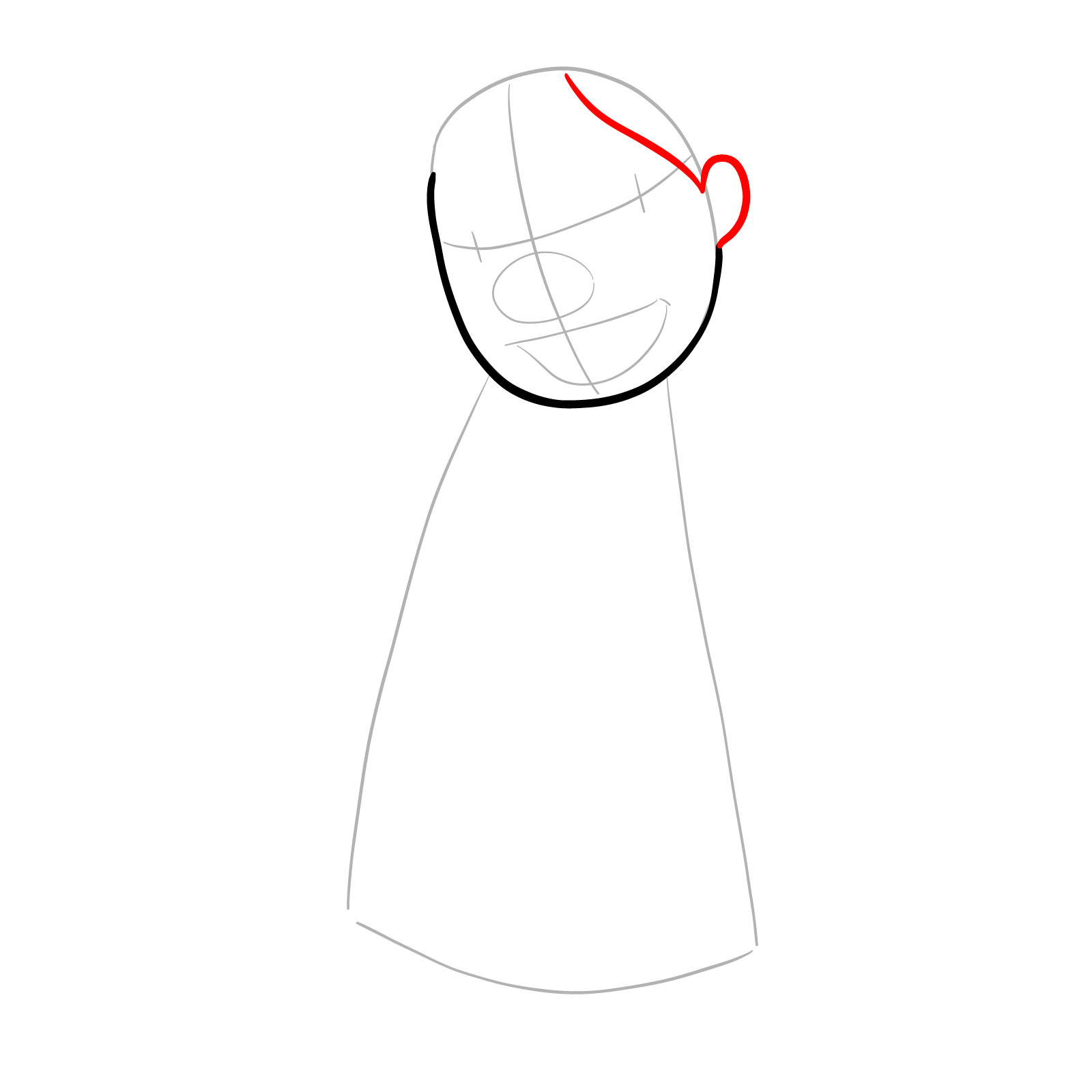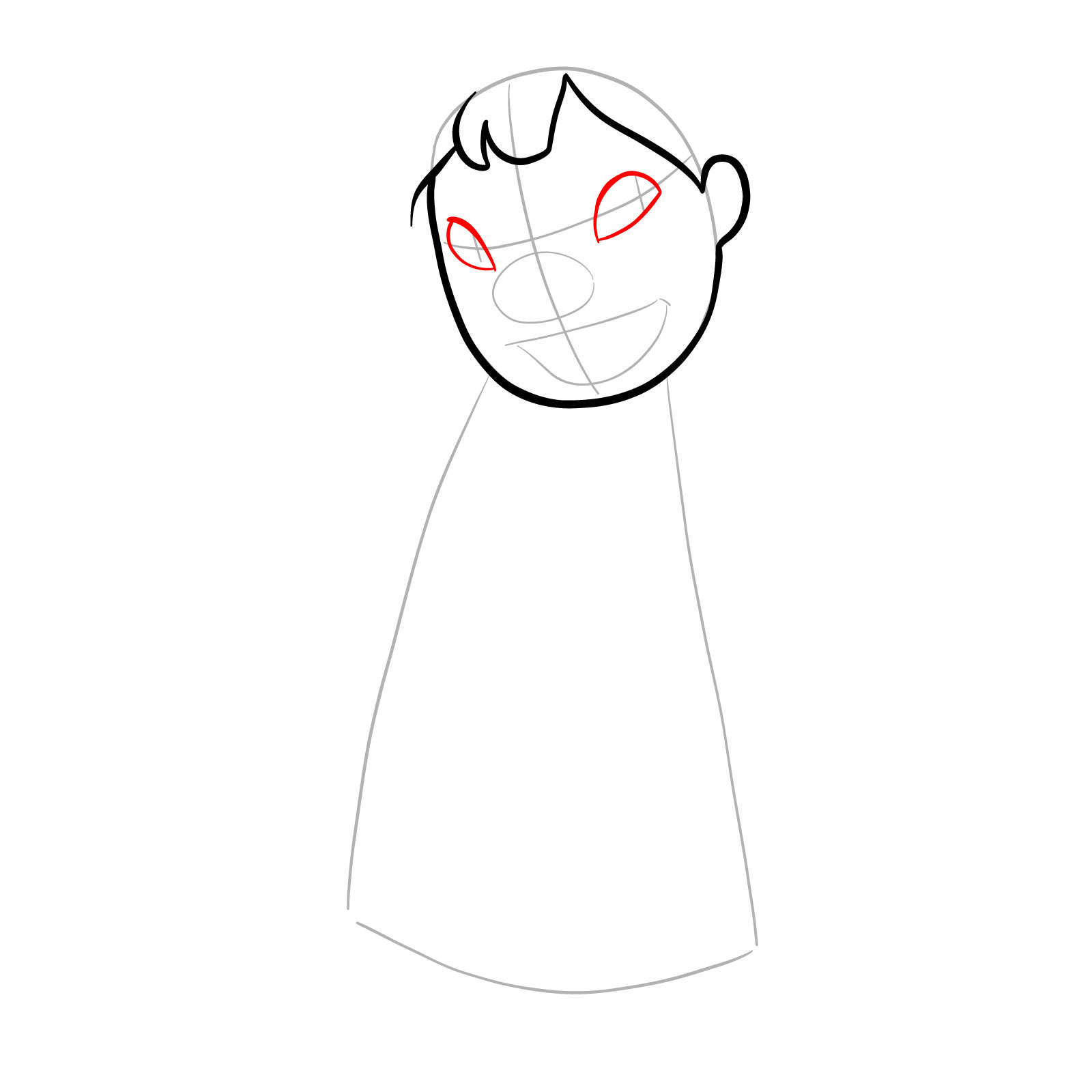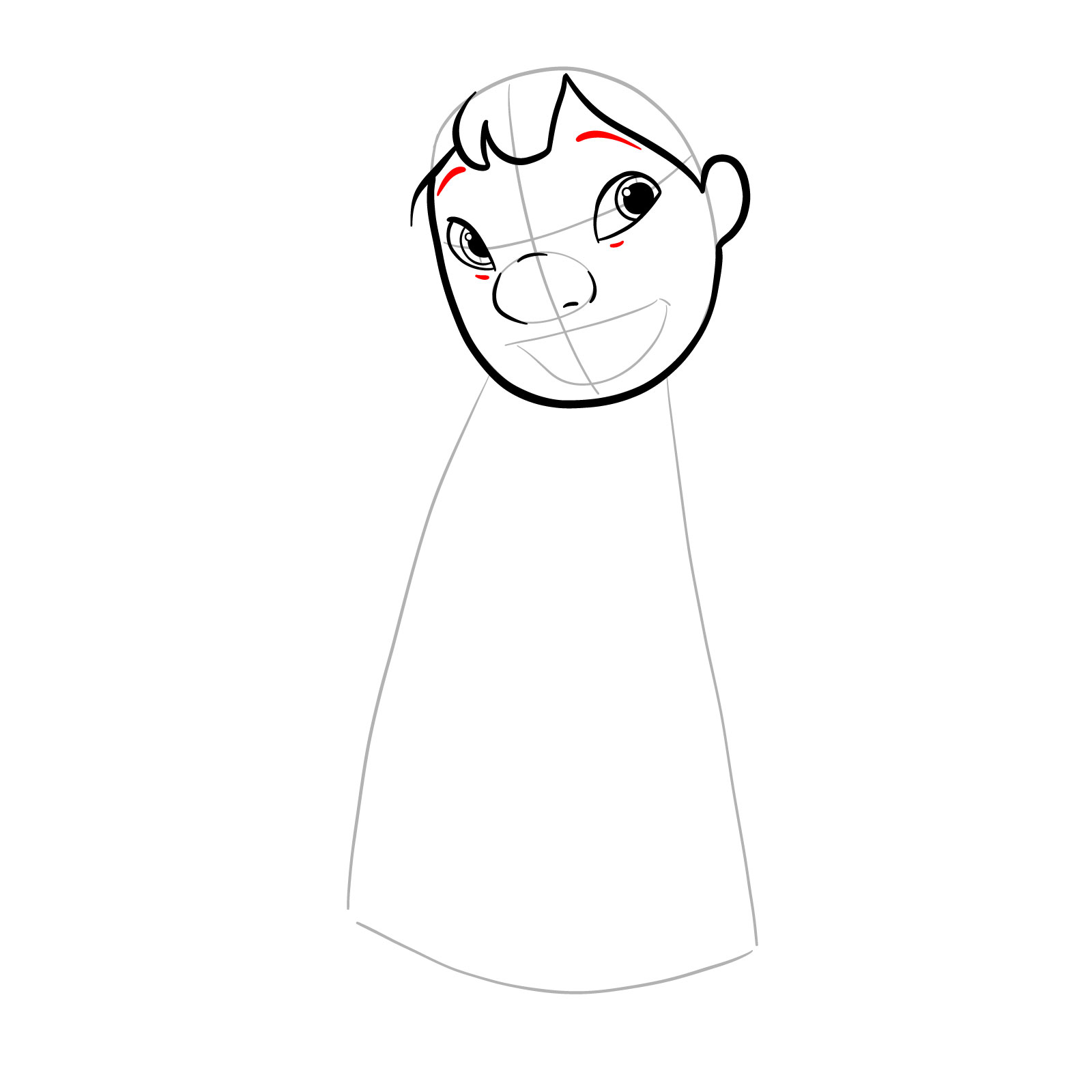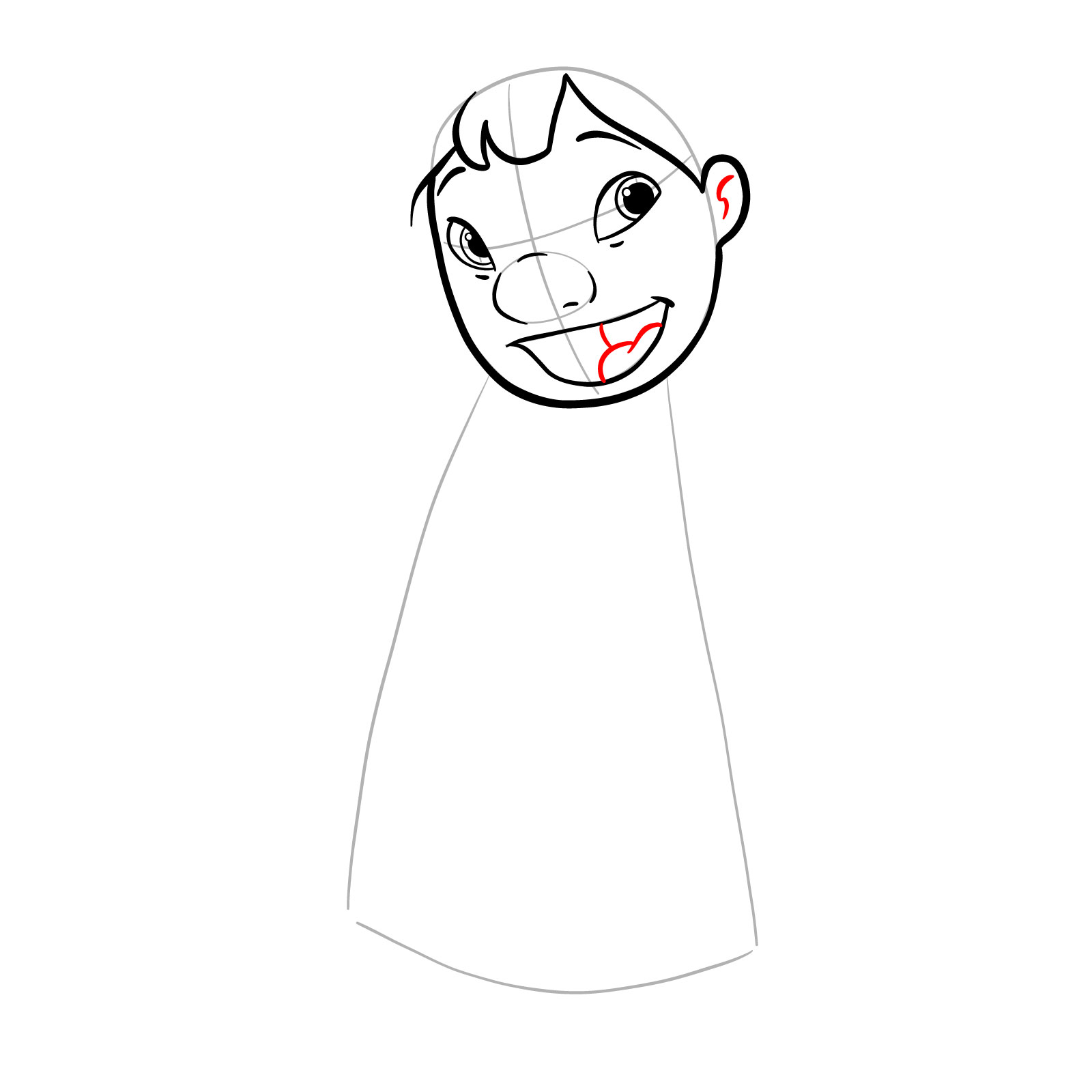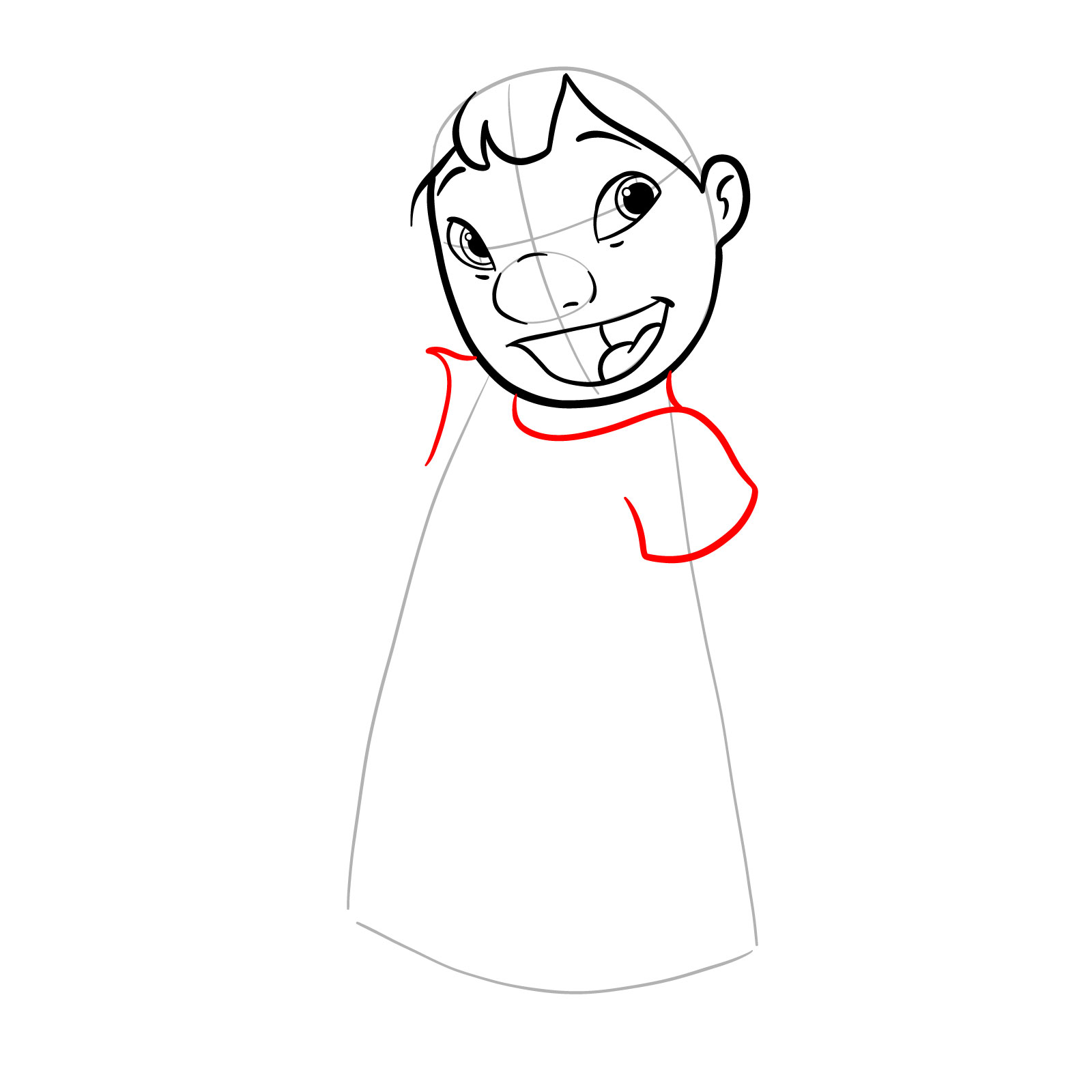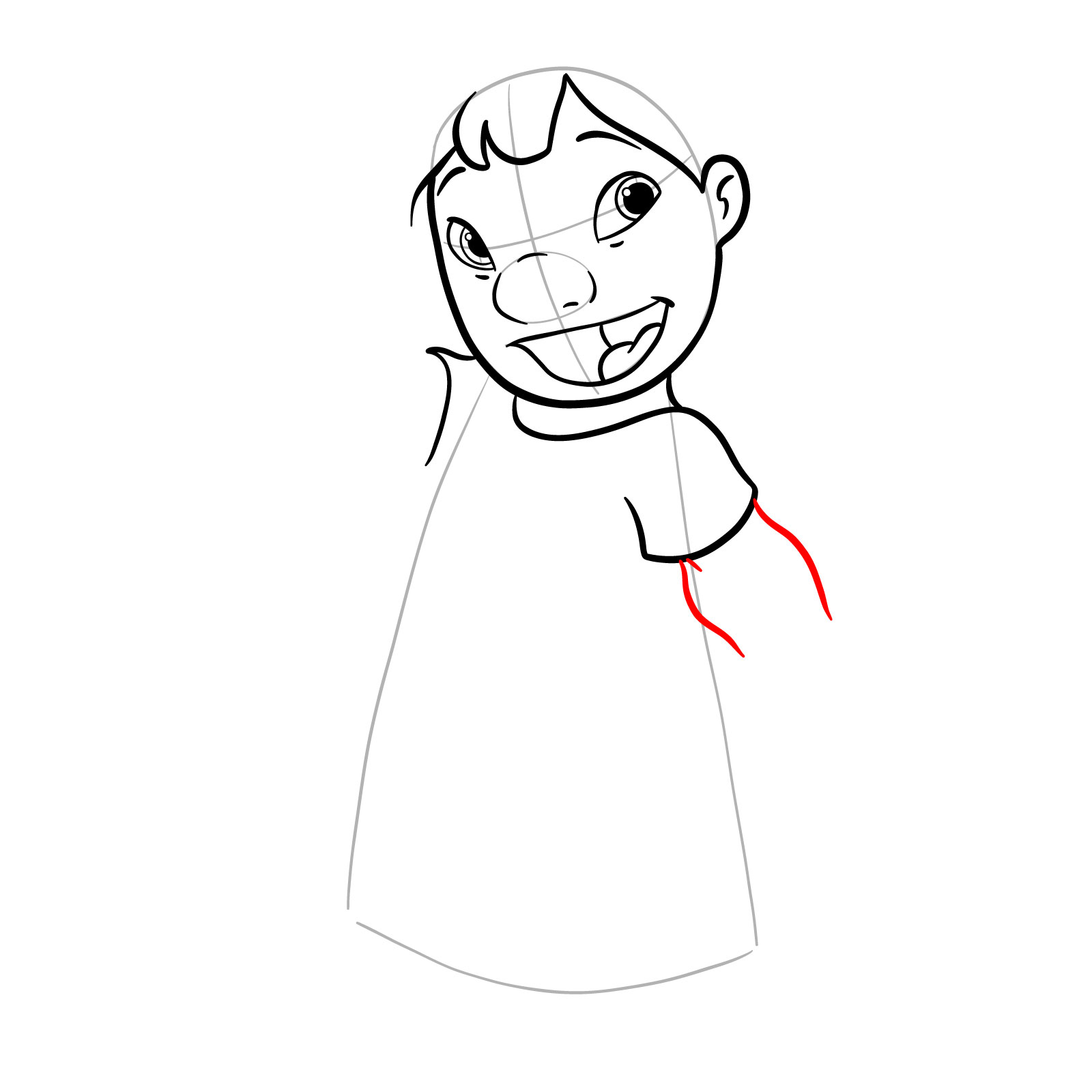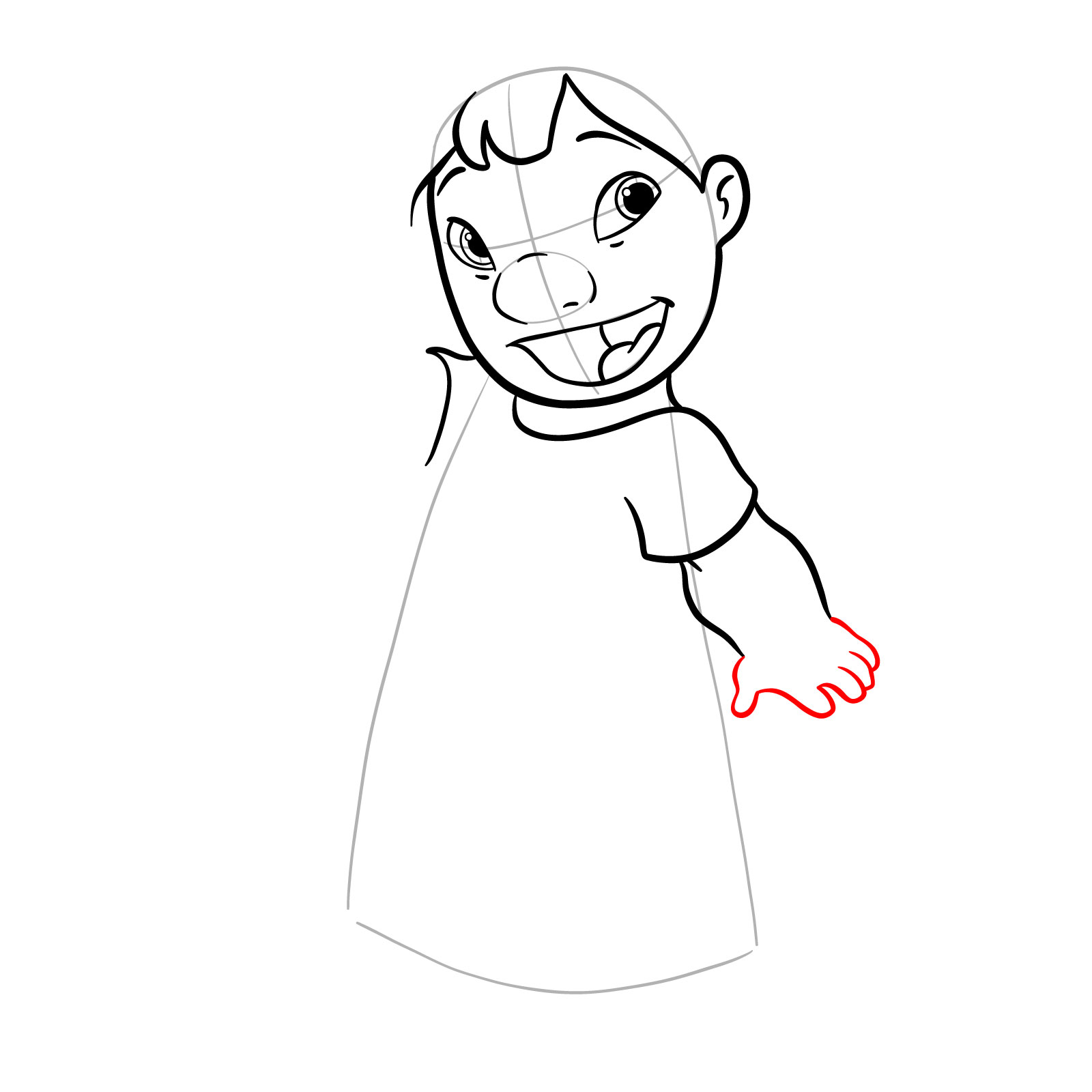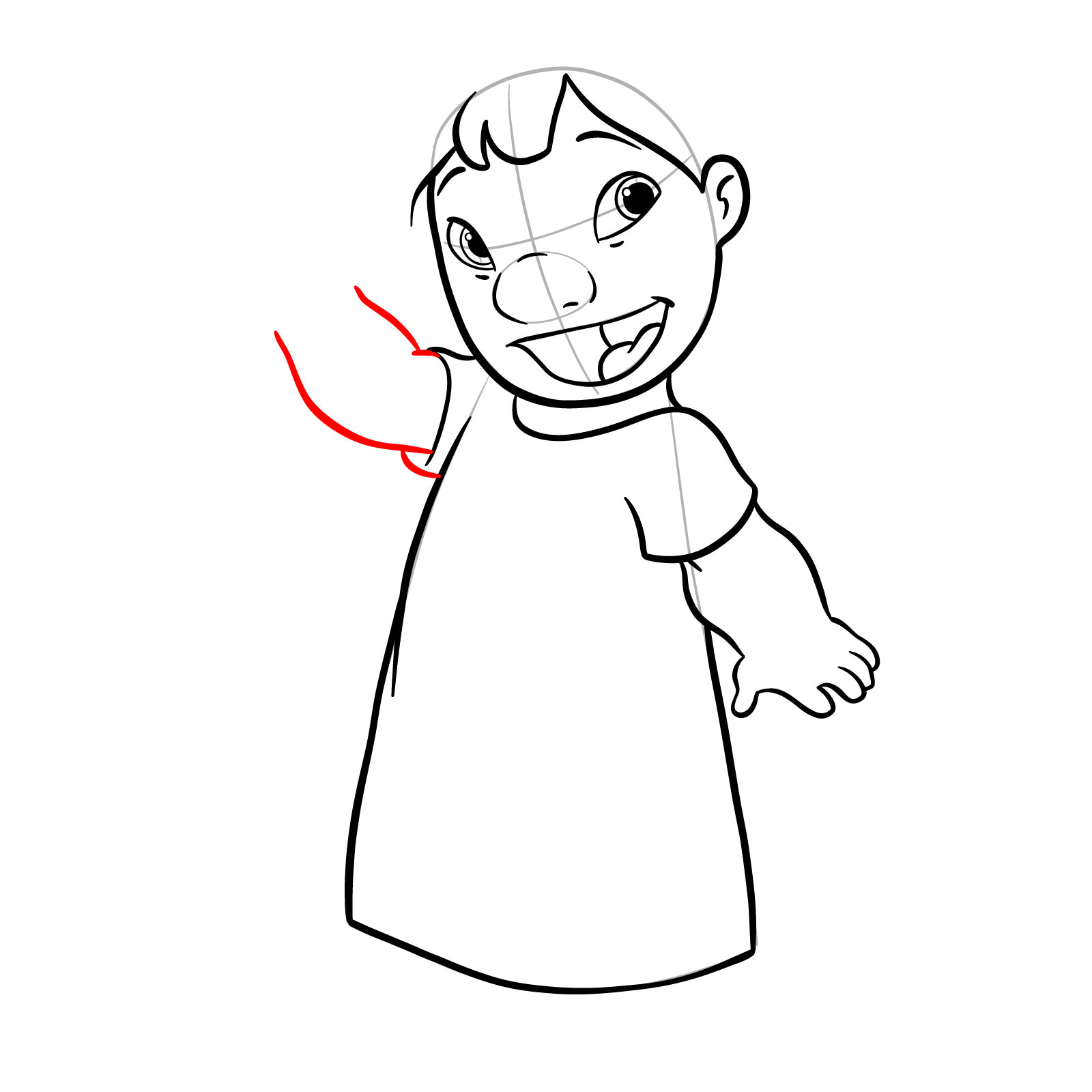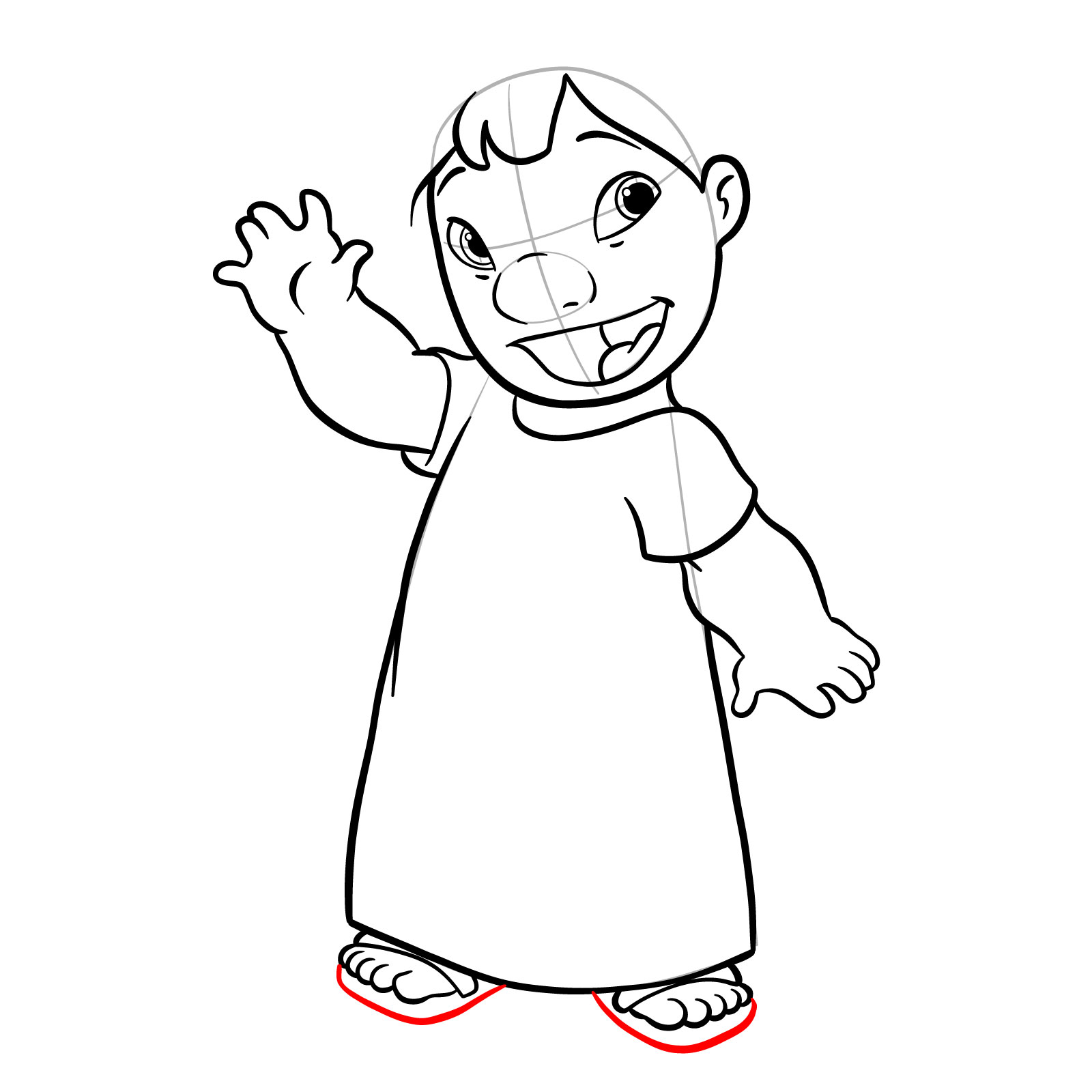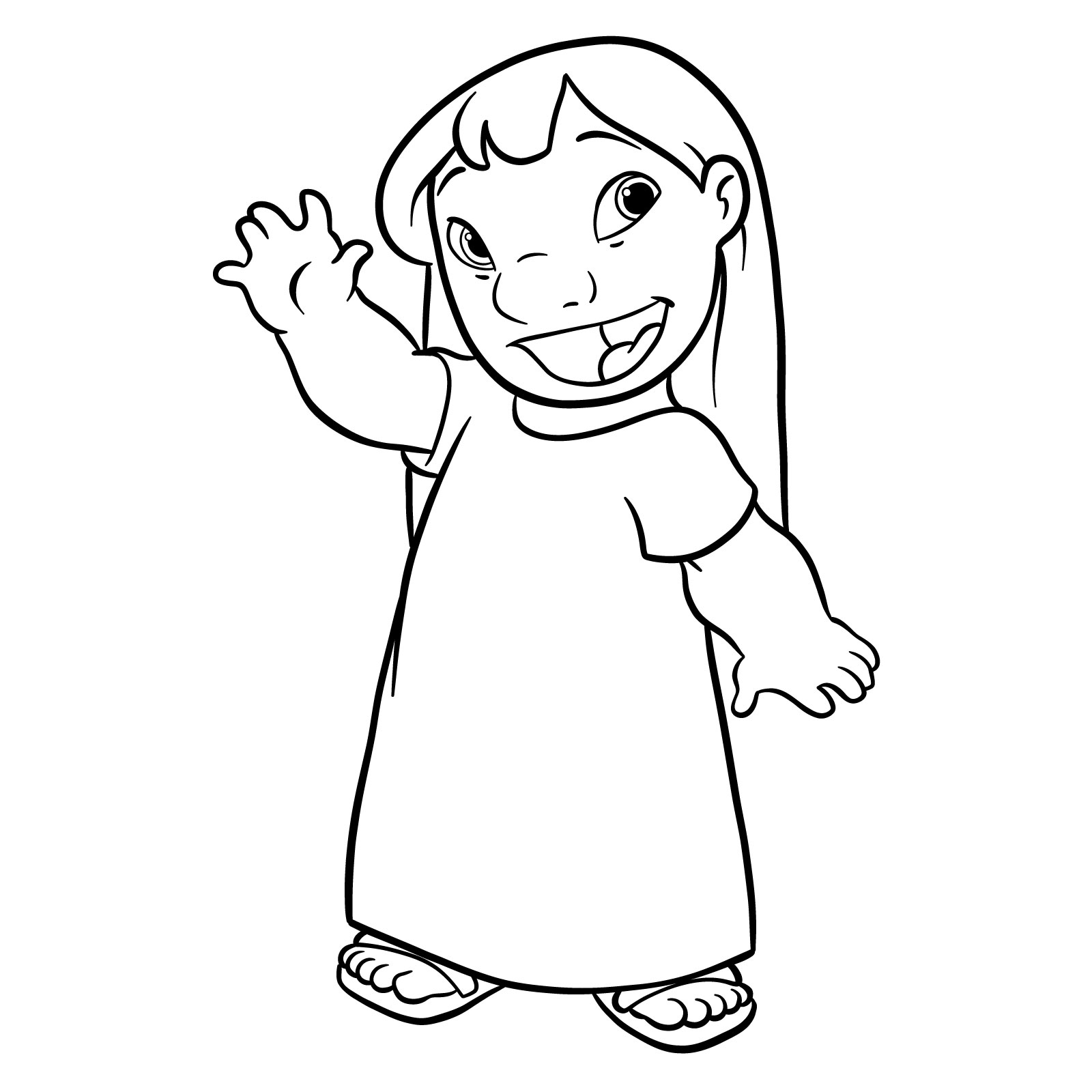 Explore More Disney Magic: Draw Your Favorite Characters!
Now that you've mastered how to draw Lilo, why not expand your creativity and try your hand at other beloved Disney characters? Here are some suggestions to inspire your next drawing adventure:
Each character presents a unique set of challenges and opportunities for artistic expression. Embrace the magic of Disney and continue your artistic journey by bringing these beloved characters to life on your canvas.
I hope you've enjoyed our guide on drawing Lilo and found it helpful in honing your artistic skills. If you appreciate the effort and dedication that goes into creating these drawing guides, consider supporting SketchOk by donating through the link below. Your contribution will enable me to continue providing free tutorials for artists like you. Don't forget to share the link with your friends who share your passion for drawing. For more drawing guides and updates, follow us on our social media channels. Together, let's keep the art alive and inspire each other to reach new artistic heights!
Donate: Buy Me a Coffee
Follow SketchOk on social media:
Thank you for your support, and happy drawing!