Welcome to our next enchanting, yet eerie drawing tutorial. In this guide, we'll teach you how to draw Halloween Cinderella, bringing a bewitching twist to the beloved Disney Princess. Ready to unveil her gothic charm?
The Enchanted Evolution of Cinderella's Look
When you think of Cinderella, you might recall the delicate glass slipper or her stunning blue ballgown. For this Halloween edition, we're delving into a darker aesthetic while retaining her timeless beauty. Here are some focal points to keep in mind:
A black hairband crowned with two haunting horns.
Her classic dress, now adorned with a bat-shaped bow at the chest, blending tradition with a touch of terror.
Bracelets that tell a tale: a black one on her right hand and a rustic rope on the left.
A necklace that marries the iconic with the eerie – a black Mickey Mouse head pendant.
Long, black nails that add to her gothic glamour.
As you sketch, consider adding other Disney characters in their Halloween avatars, like a witch Elsa or a One Piece inspired pirate Moana, to create a haunting ensemble piece.
Understanding Your Drawing Guide
The beauty of our guide lies not just in its content but in its presentation. Before you begin, understand the color-coded steps:
Red Color:

Indicates the current drawing step. This is where your focus should be.

Grey Color:

Represents the basic proportion sketches, ensuring accuracy. Remember to use light pencil strokes for these foundational lines.

Black Color:

Displays the lines you've previously drawn, serving as a reference throughout.
With 27 comprehensive steps, the first phase involves crafting the basic sketch. Once you've nailed down the proportions, the final stage offers the opportunity to ink your artwork. Always allow the ink to dry completely before erasing the pencil lines, ensuring a smudge-free masterpiece.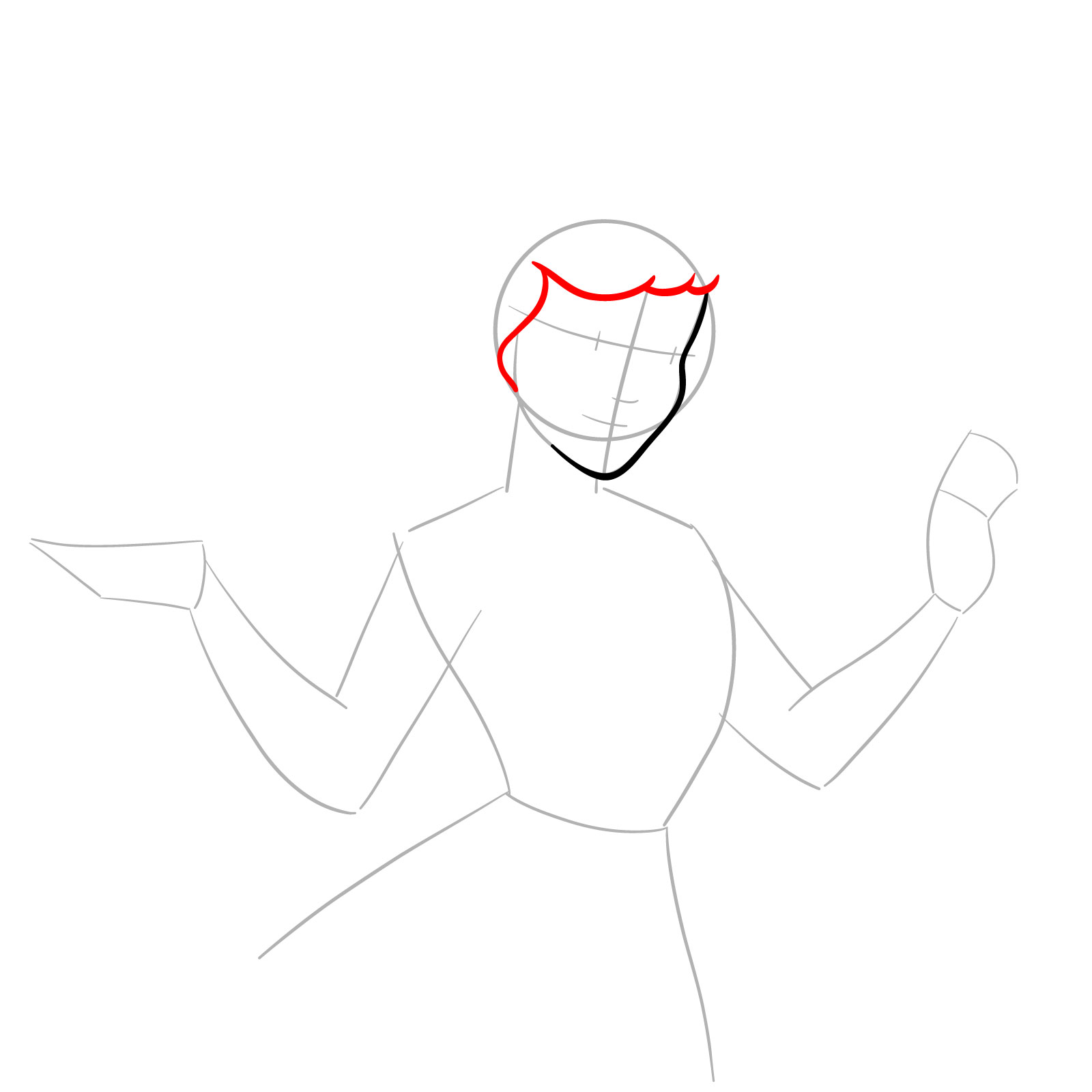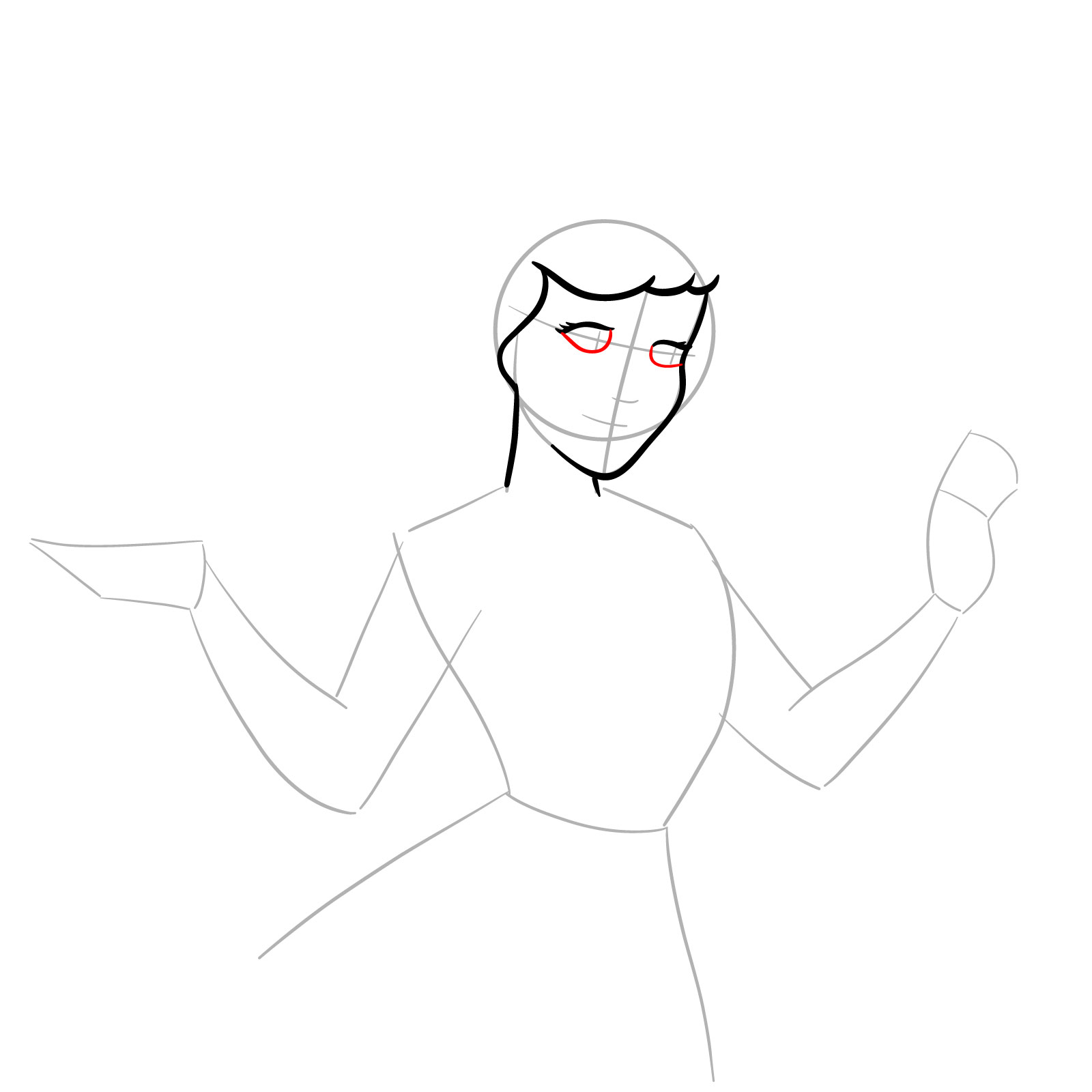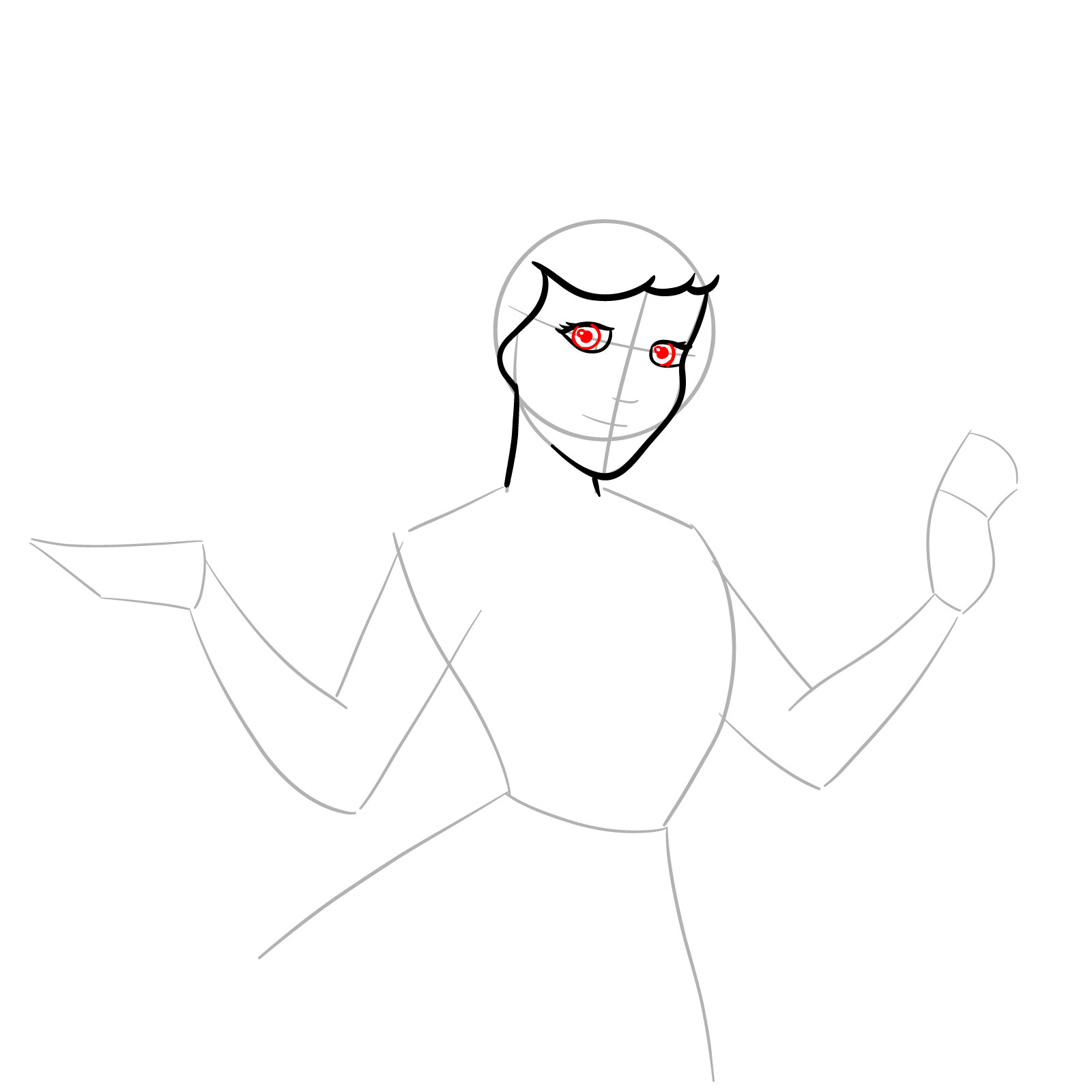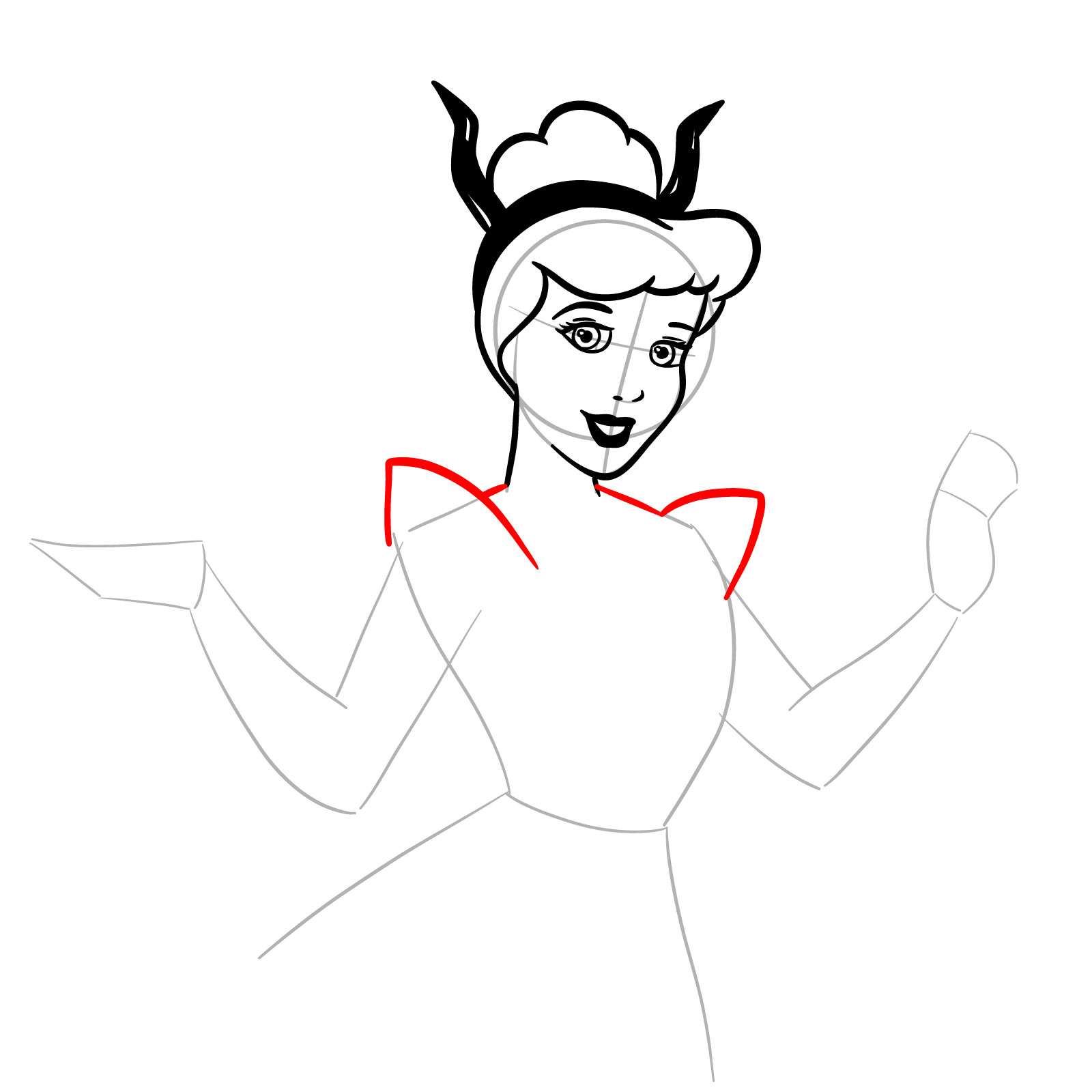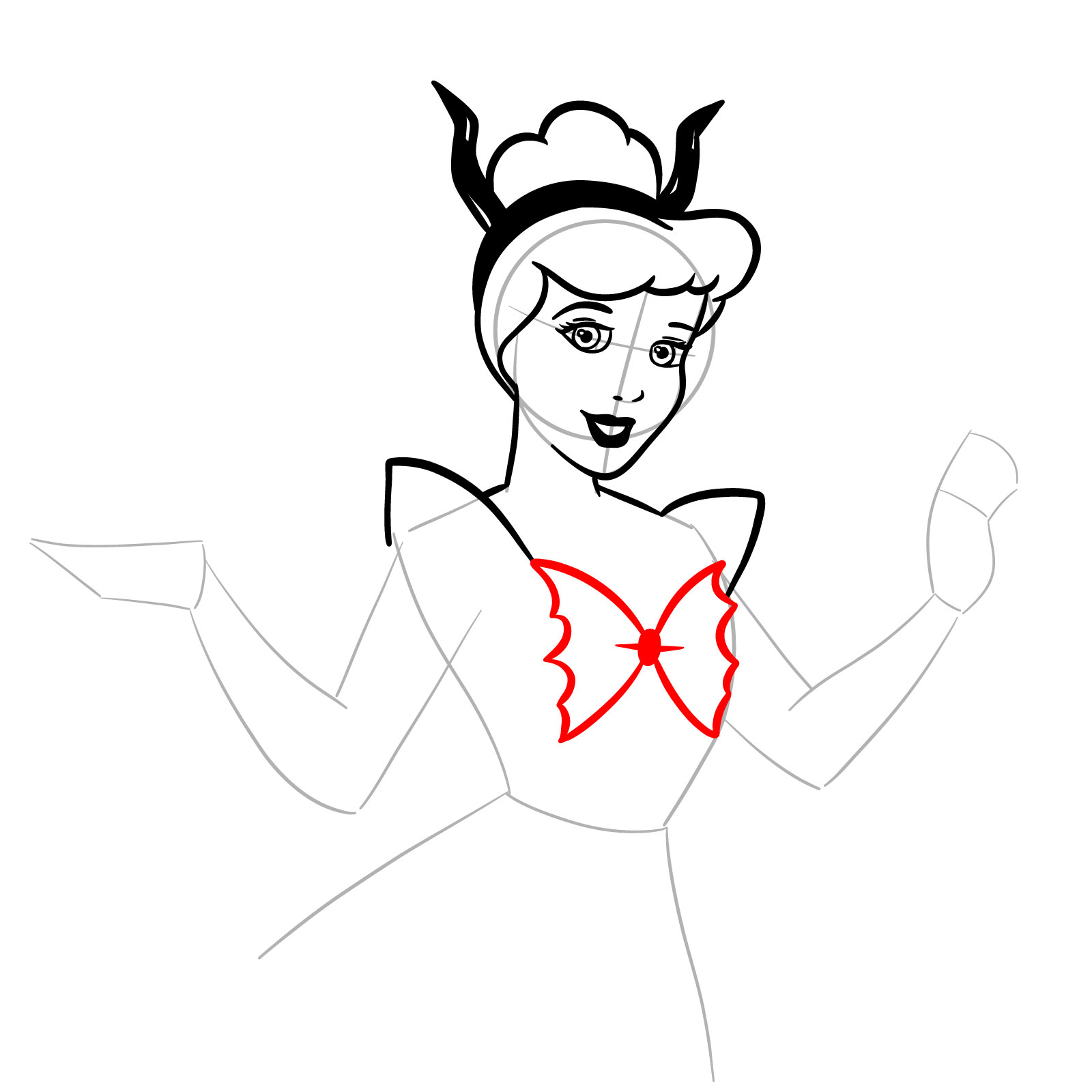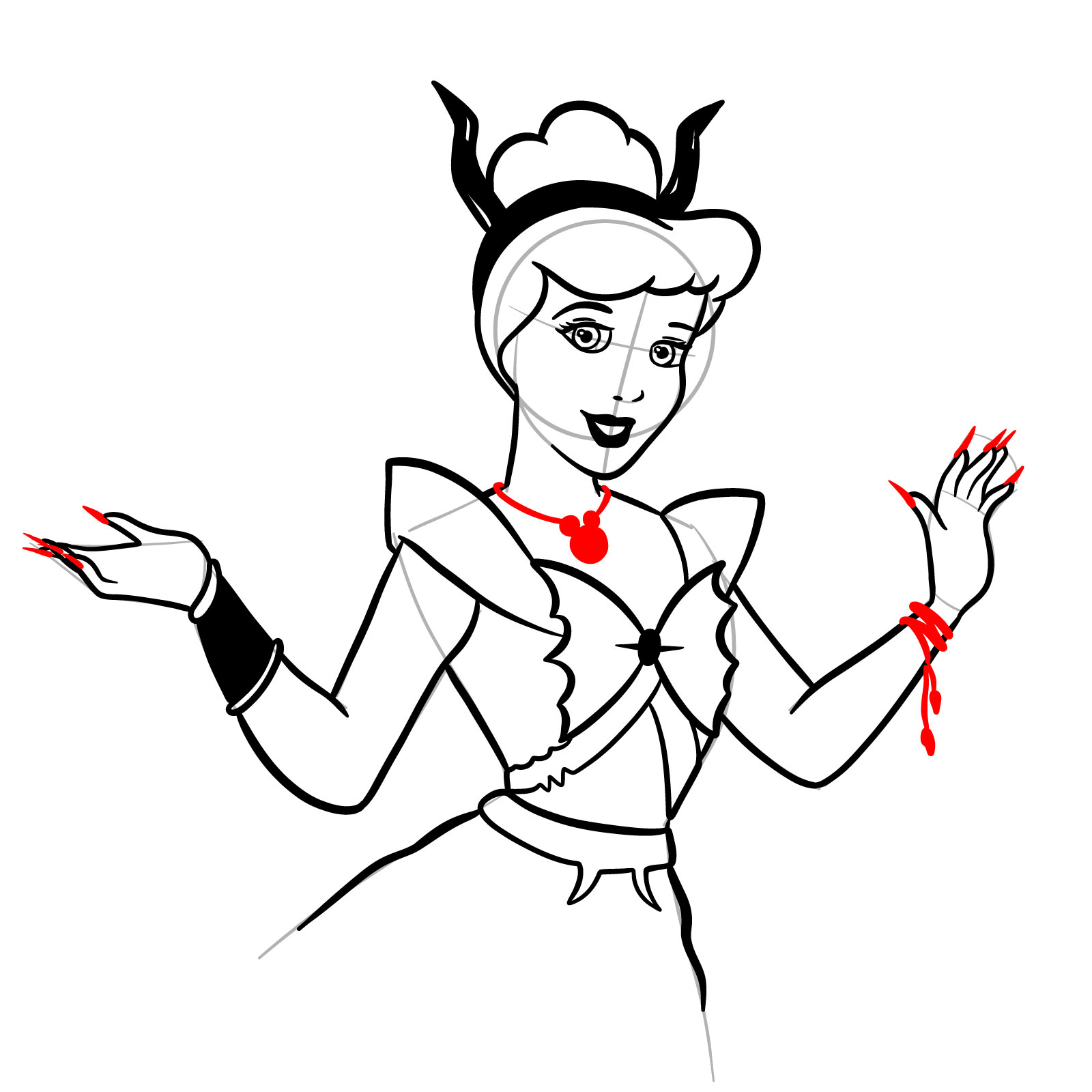 Artistic FAQs
How can I make the bat-shaped bow stand out?
To make the bat-shaped bow prominent, start by sketching a basic bow shape. Then, integrate wing-like extensions on its sides. Remember, the wings should have pointed ends and wavy structures to mimic the silhouette of a bat.
Any tips on drawing the horned hairband?
Certainly! For the horns, envision them as twisted cones. Start narrow at the top, gradually widening as you reach the base. Add some texture lines for added depth. Place them symmetrically on the hairband for a balanced look.
Wrapping Up With a Boo-tiful Sketch!
And there you have it, a guide on how to draw Halloween Cinderella! If you've enjoyed this tutorial and wish to support my endeavors further, consider donating. Every donation not only fuels my passion but also allows you to suggest topics for future tutorials. Your suggestions will always be my top priority, helping me deliver content you love.
Share the love by linking back to this guide, and don't forget to follow on Facebook, Instagram, and Pinterest. Let's keep the artistic spirit alive, one sketch at a time!