Every Halloween, we find inspiration to blend the iconic with the eerie, creating artwork that's both familiar and unsettling. In this guide, you'll unravel the steps to draw one such fusion – the brave Merida embracing the sinister aura of Chucky. Whether you're an experienced artist or a beginner, this tutorial promises a fun journey by showing how to draw Merida as Chucky.
Spotlight: Merida meets Chucky
Before diving into the sketching process, let's appreciate the unique details that bring this chilling portrait to life:
Iconic Wavy Hair: Merida's signature look, her cascading wavy hair retains its charm, adding familiarity to the drawing.
Chucky's Sinister Stitches: The makeup details with cracks and stitches mirror the eerie Chucky doll, contrasting Merida's usual elegance.
Stylish Outfit: Merida sports a skirt with suspenders paired with a striped t-shirt, bringing out her youthful spirit.
Footwear: Canvas sneakers and low socks add a touch of casual charm.
Menacing Accessory: The knife in Merida's right hand is the perfect touch of menace, paying homage to Chucky's chilling persona.
While you're at it, consider adding other Disney princesses with Halloween twists. Imagine Snow White in gothic style or Elsa as a witch!
Understanding the Guide's Blueprint
The guide on how to Draw Merida as Chucky unfolds in 32 methodical steps. These stages are visualized through specific color codes to guide your strokes:
Red Color:

Marks the current drawing step. Focus here.

Black Color:

Highlights the lines sketched in the prior steps.

Grey Color:

Represents the foundational sketch to maintain proportions. Always remember to use light pencil strokes for this.
Starting with a basic structure, the tutorial progresses to intricate details. By the end, you have the option to ink your sketch. Once the ink settles, gently erase the foundational pencil lines to let your artwork shine in all its glory.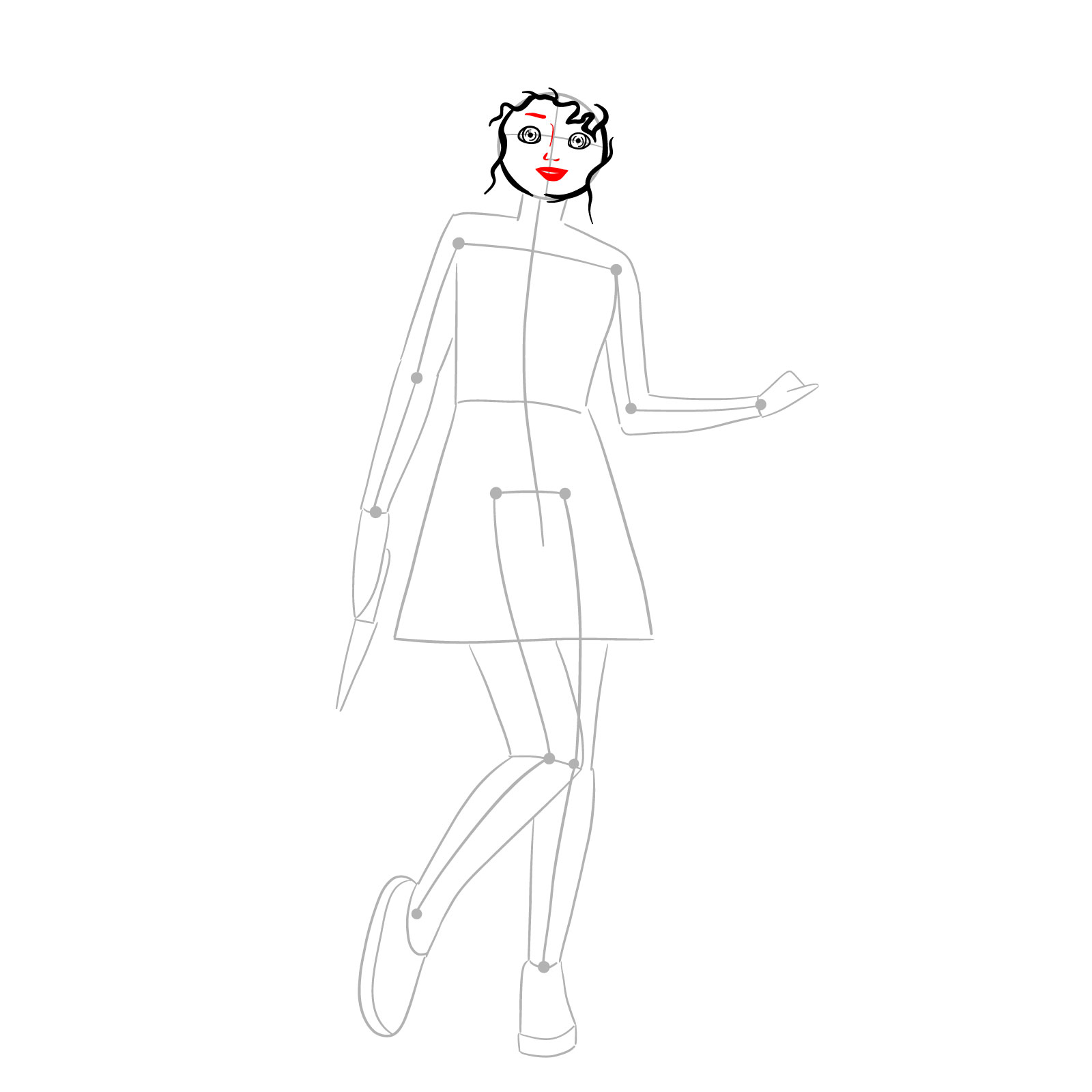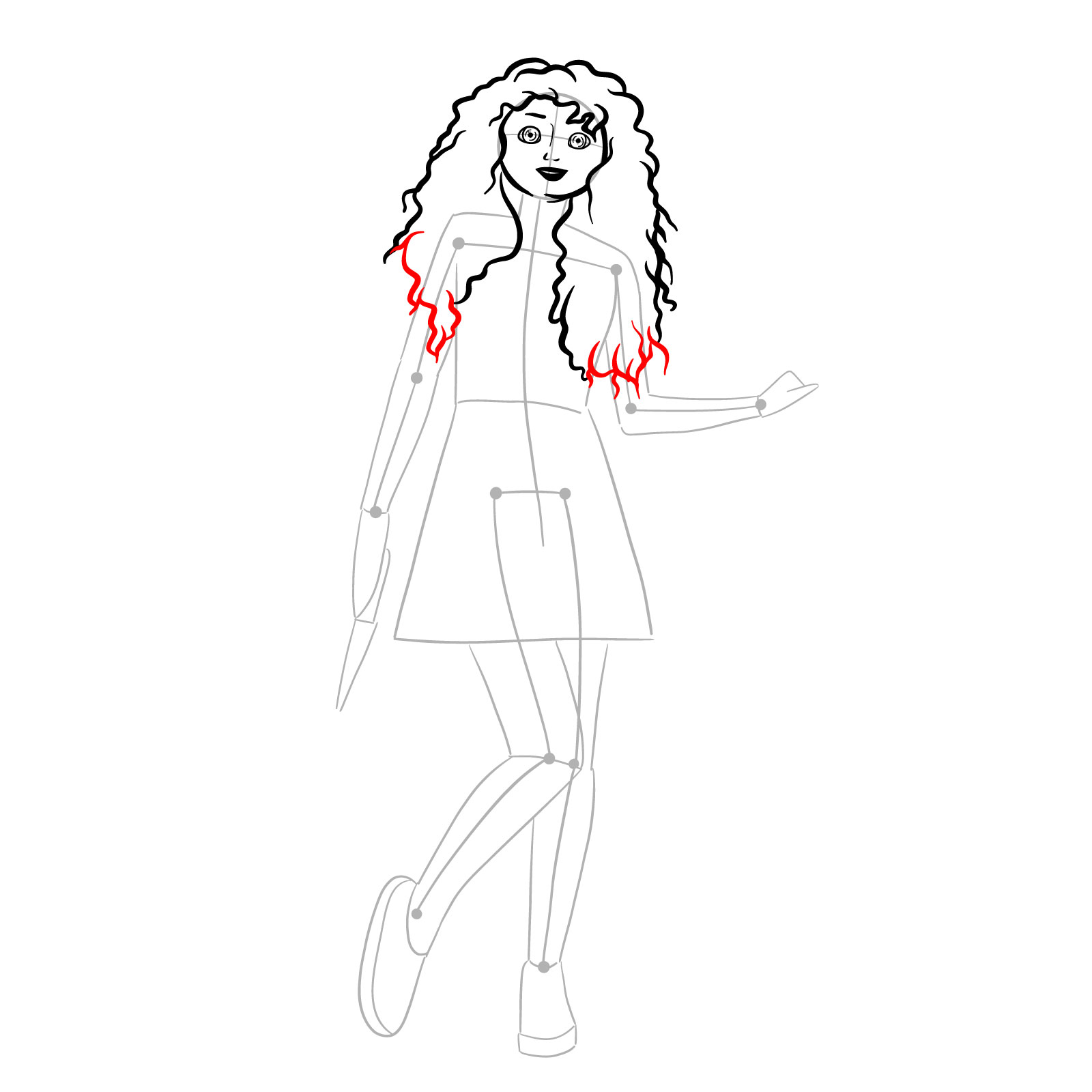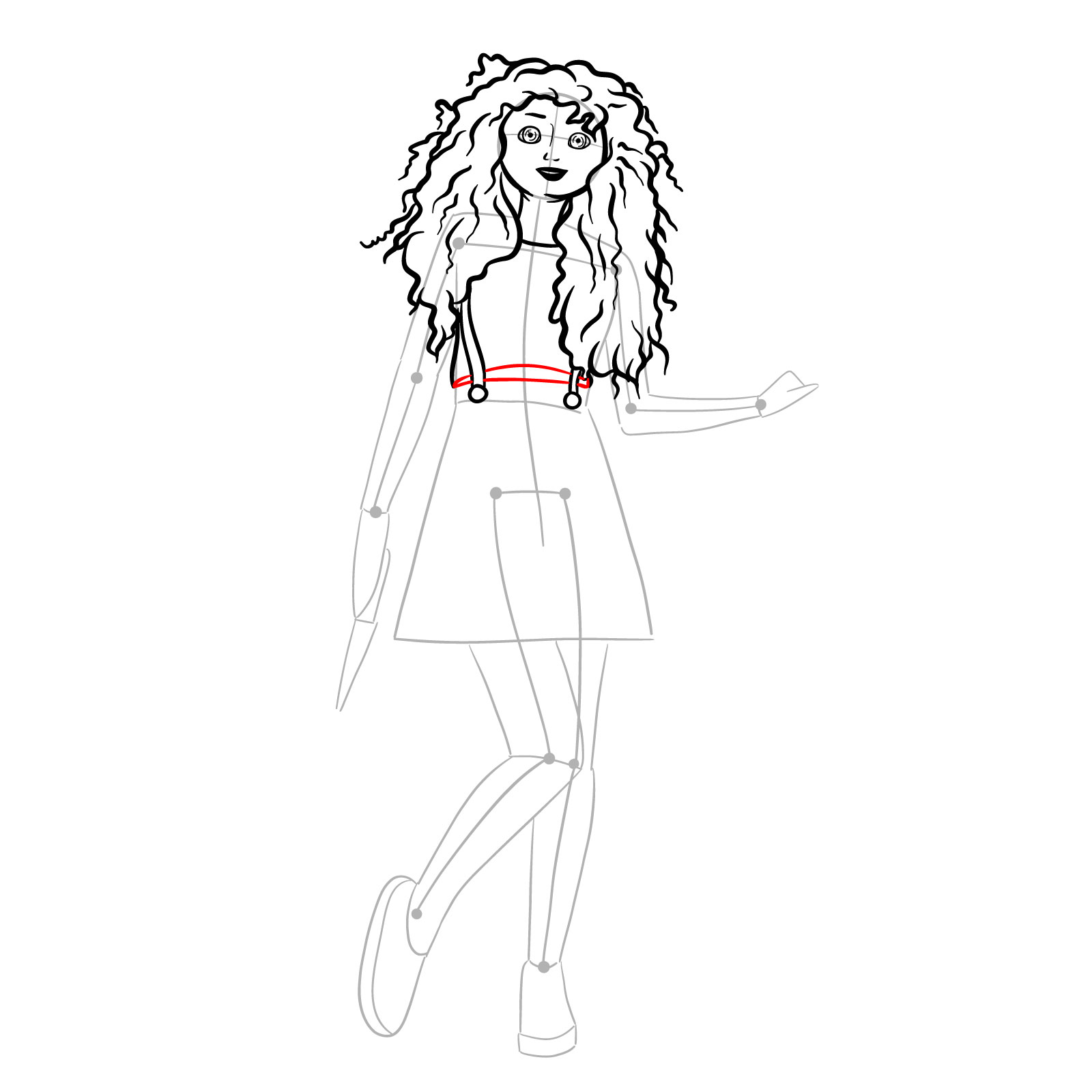 FAQs on Drawing Merida as Chucky
What's the best technique for Merida's wavy hair?
Drawing Merida's hair involves flowing, curvilinear strokes. Start with broad waves and gradually incorporate smaller curls to capture its volume and movement. Ensure variance in thickness to give it a natural look.
How can I perfect Chucky's eerie makeup on Merida?
Begin with the cracks, drawing them as thin, erratic lines. For the stitches, sketch tiny crosses. Position them strategically on the face to emulate Chucky's notorious appearance, while preserving Merida's facial structure.
I hope this tutorial enlightens and entertains your artistic spirit. If you'd like to share your artwork, or simply spread the knowledge, do share this guide. Your support fuels my passion, and if you'd like to contribute further, you can donate here. Your suggestions through donations are prioritized, helping bring more tutorials to life quickly. Let's connect and grow our community; find me on Facebook, Instagram, and Pinterest. Happy sketching, and remember to enjoy every stroke of your pencil as you bring Merida as Chucky to life!