Hey there, aspiring artists! Are you ready to draw one of the most iconic duos in animation history? Look no further than Mabel Pines and her beloved pet pig Waddles from Gravity Falls. These two have captured the hearts of fans all over the world, and today we're going to show you how to draw them yourself. So grab your pencils, paper, and let's get started!
Drawing Guide with Tips
Alrighty, let's get to the good stuff – the drawing guide! Drawing Mabel and Waddles is a piece of cake with these tips and tricks:
Get your references ready. Make sure to have a clear image of Mabel and Waddles in front of you. Don't hesitate to zoom in and get a closer look at the details.
Start with basic shapes. Begin by drawing simple shapes to construct the basic forms of the characters.
Draw the details. Once you have the basic shapes, start adding the details. Add the lines of Mabel's hair, her clothes, and her signature red sweater with Waddles printed on it. For Waddles, add his curly spots and a red sweater, but with the print of Mable.
Don't forget the expressions. Mabel is known for her expressive face, so be sure to capture her emotions in your drawing. Waddles, on the other hand, has a more straightforward expression, but don't be afraid to add some personality.
Have fun and experiment. Drawing is all about expressing your creativity, so don't be afraid to experiment and have fun with your drawing. Try out different poses, expressions, and outfits.
Remember, practice makes perfect! The more you draw, the better you'll get. Don't be discouraged if your drawing doesn't turn out exactly the way you want it to. Just keep practicing and having fun with it.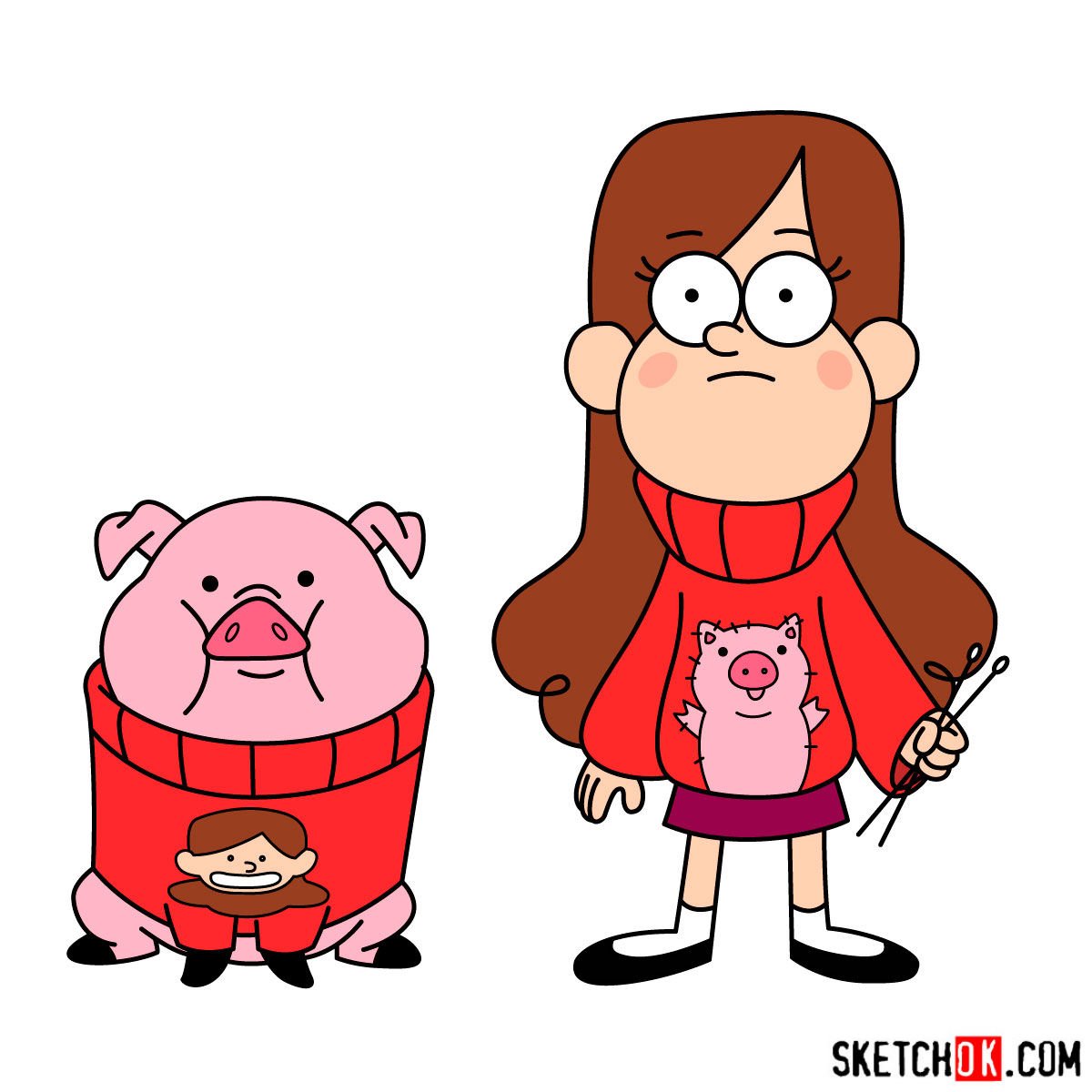 If you've mastered drawing Mabel and Waddles, there are plenty of other fun characters from the Gravity Falls series to try your hand at. Dipper, Mabel's twin brother, is an obvious choice, with his trademark hat. Or maybe you'd like to draw the mischievous Bill Cipher, with his triangular shape and cryptic symbols. And don't forget about the lovable Grunkle Stan, who always has a scheme up his sleeve. Whatever character you choose, remember to have fun and let your creativity shine!
Drawing Mabel and Waddles is a great way to dive into the world of Gravity Falls and develop your artistic skills. Whether you're a seasoned artist or just starting out, following these tips and tricks can help you create a fun and lively drawing. So grab your pencils, put on your favorite knit sweater, and get ready to draw some amazing art! And if you found this guide helpful, consider supporting me on Buy Me a Coffee to help me create more content like this. Happy drawing!