Welcome aspiring artists and One Piece enthusiasts! If you've ever wanted to know how to draw Luffy in Gear 4 Bounceman, you're in for a treat. This step-by-step guide is tailored to help you master the techniques of bringing Luffy to life on paper.
Luffy in Gear 4 Bounceman: Key Features to Capture
Luffy's Posture: The defining stance of Gear 4, where Luffy is often seen hunched, muscles bulging and ready for action.
Expressions: The intense, fierce look that accompanies Luffy when in this transformation.
Physical Features: Gear 4 grants Luffy a more muscular physique, enlarged limbs, and distinctive markings.
Signature Attacks: Like the Gomu Gomu no Kong Gun and Rhino Schneider, which showcase Luffy's enhanced capabilities.
Once you're comfortable with Luffy, why not expand your portfolio with other Straw Hat Pirates, or perhaps other Luffy's forms like Gear 2, Gear 3, Gear 4 Snakeman, Gear 5 or even Nightmare Luffy ?
Decoding the Guide's Palette
Red Color:

Represents the current step in your drawing journey.

Black Color:

Highlights the previously drawn lines that you should have in place.

Grey Color:

Denotes the basic sketch, giving you a roadmap to understand proportions and placements.
This guide contains 37 comprehensive steps. The initial phase will help you sketch the basic structure using light strokes. Once the basic structure is in place, you can then proceed to add details, refine the sketch, and bring Luffy to life. To top it all off, the last stage allows artists to ink their sketches. Once inked, make sure to wait for it to dry completely before erasing the pencil marks to give your drawing a crisp, finished look.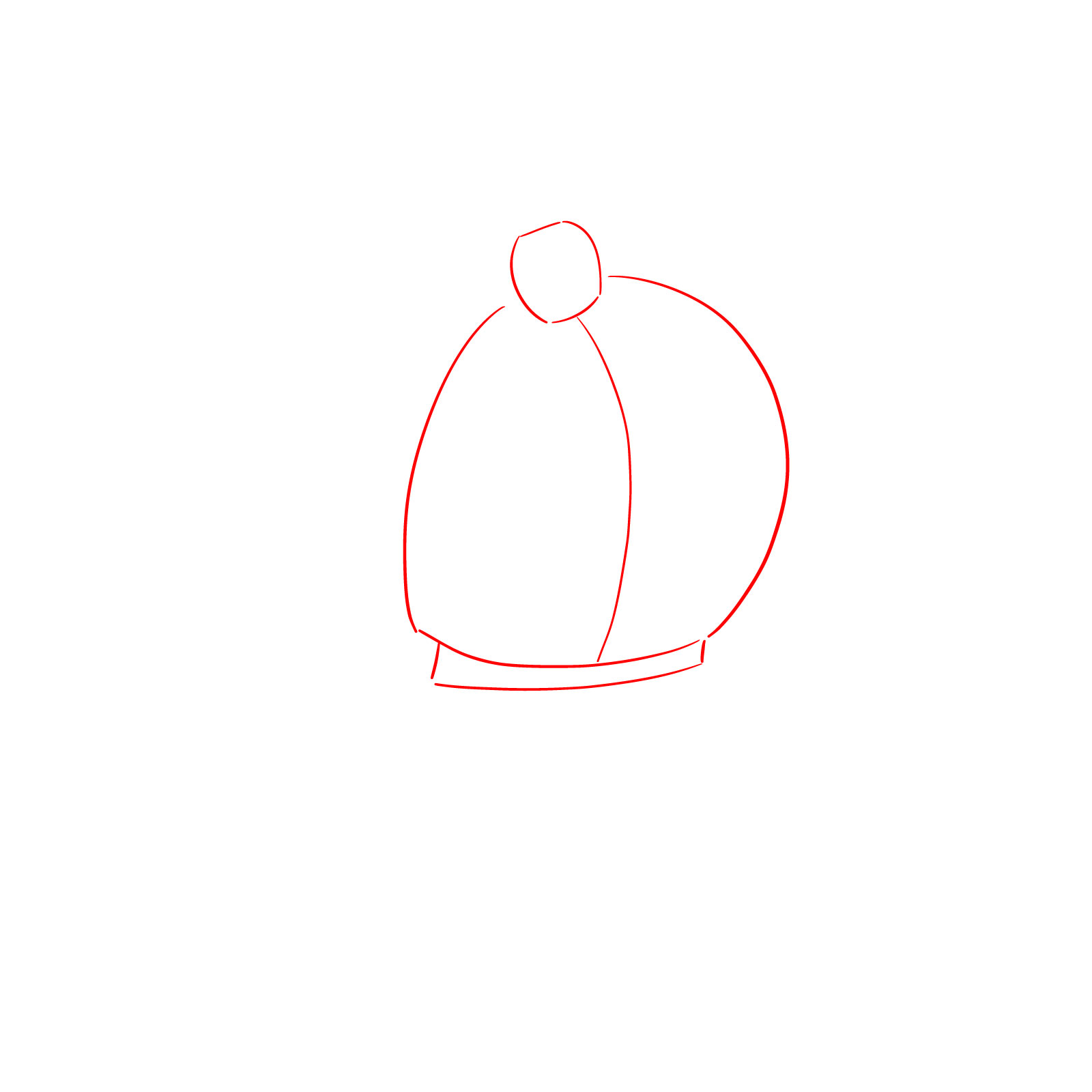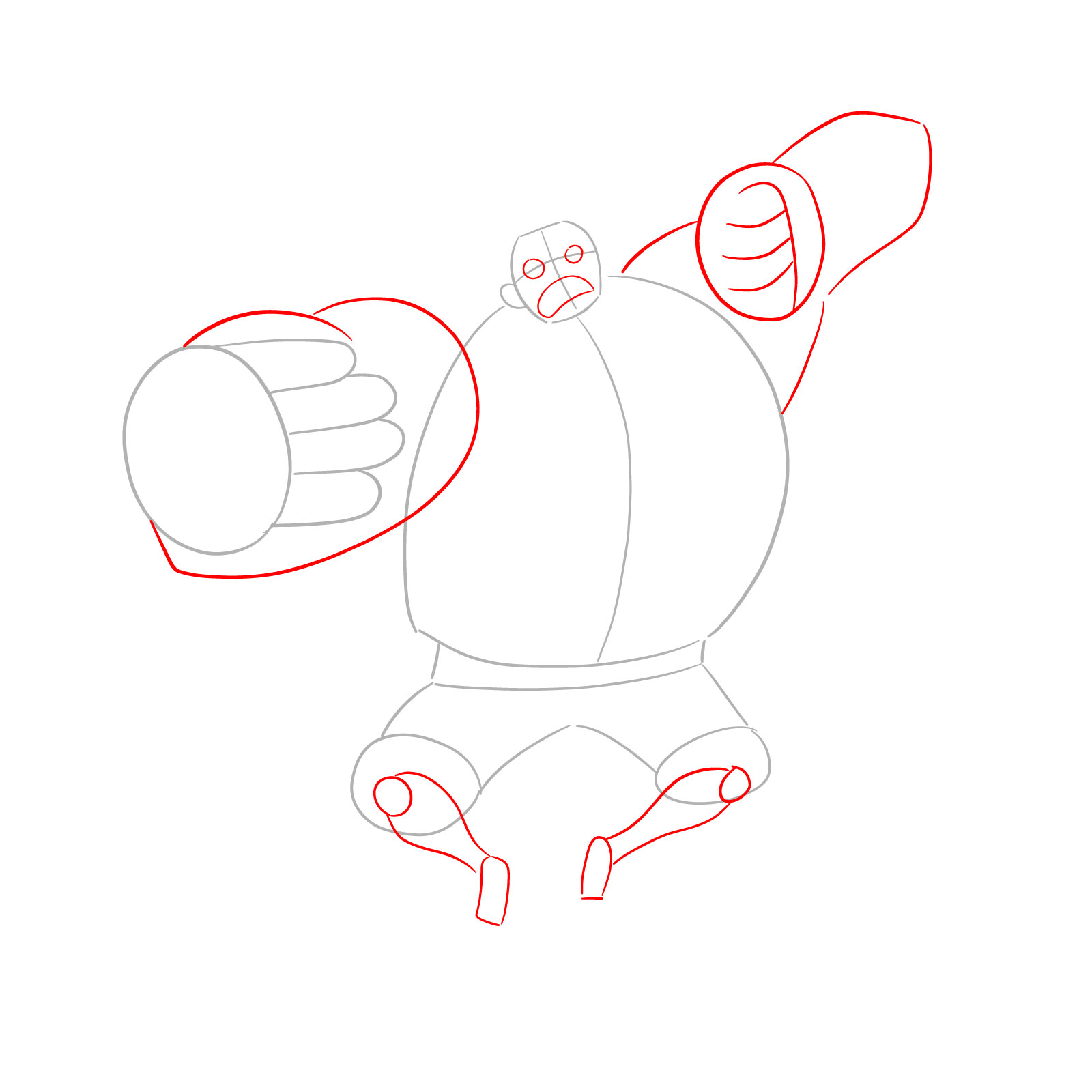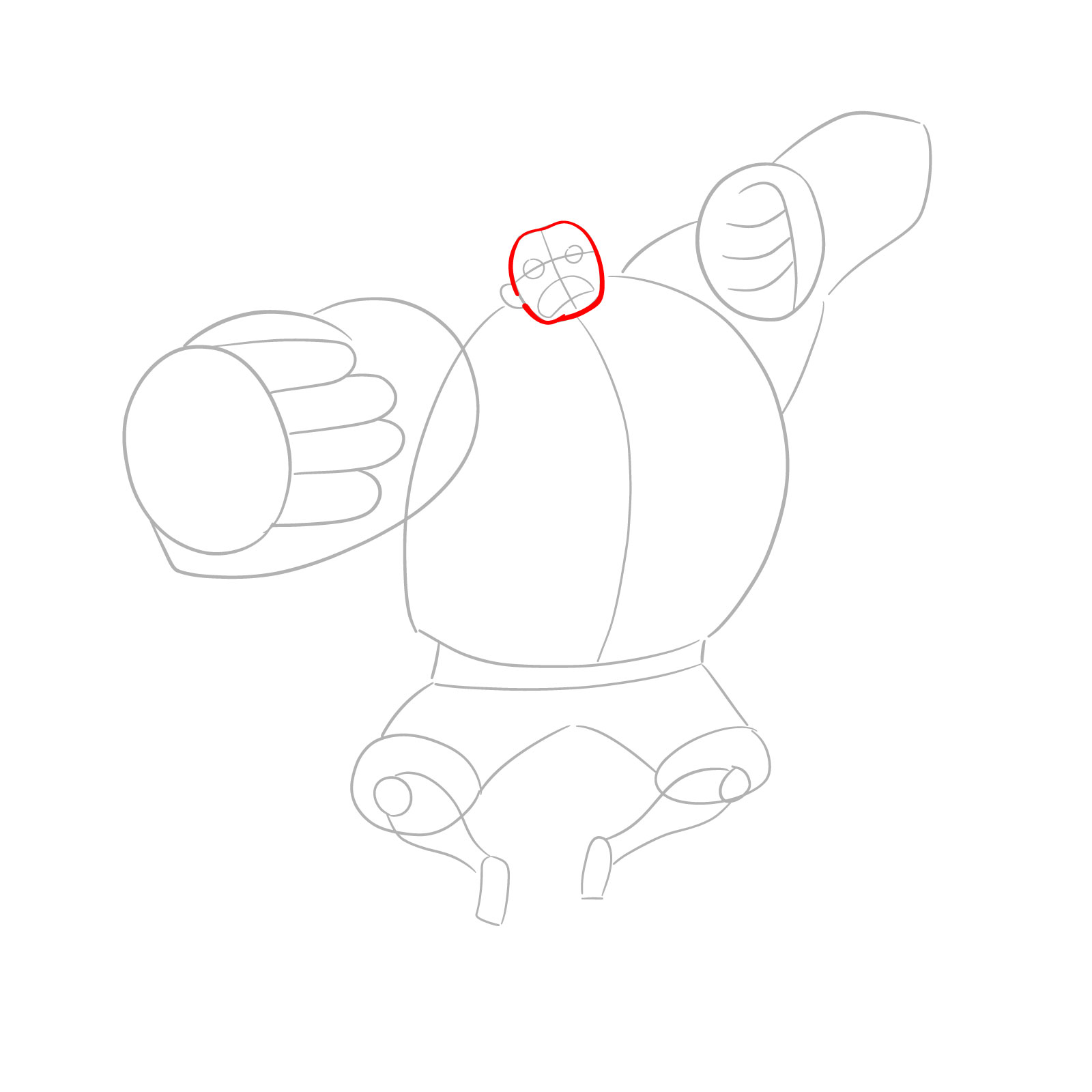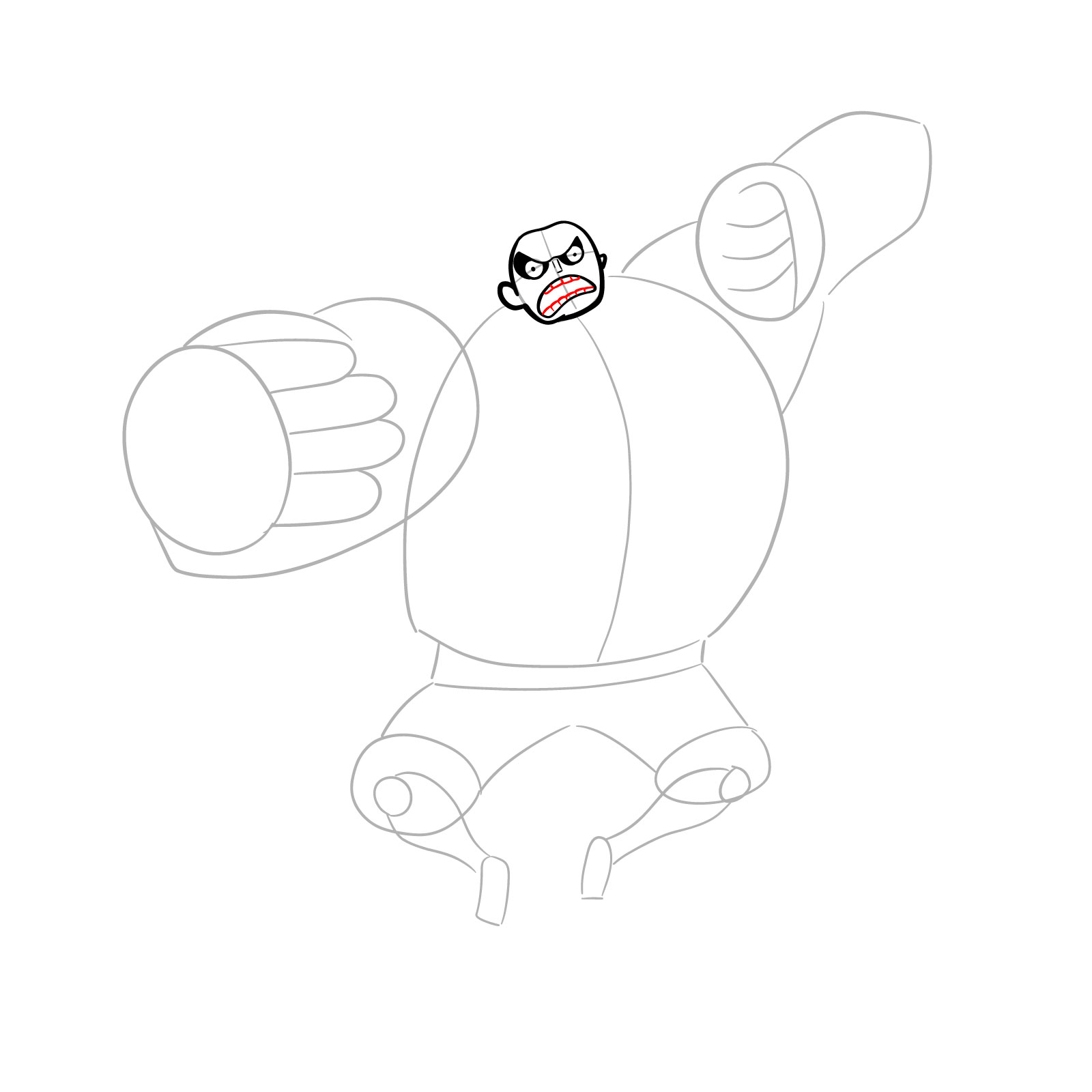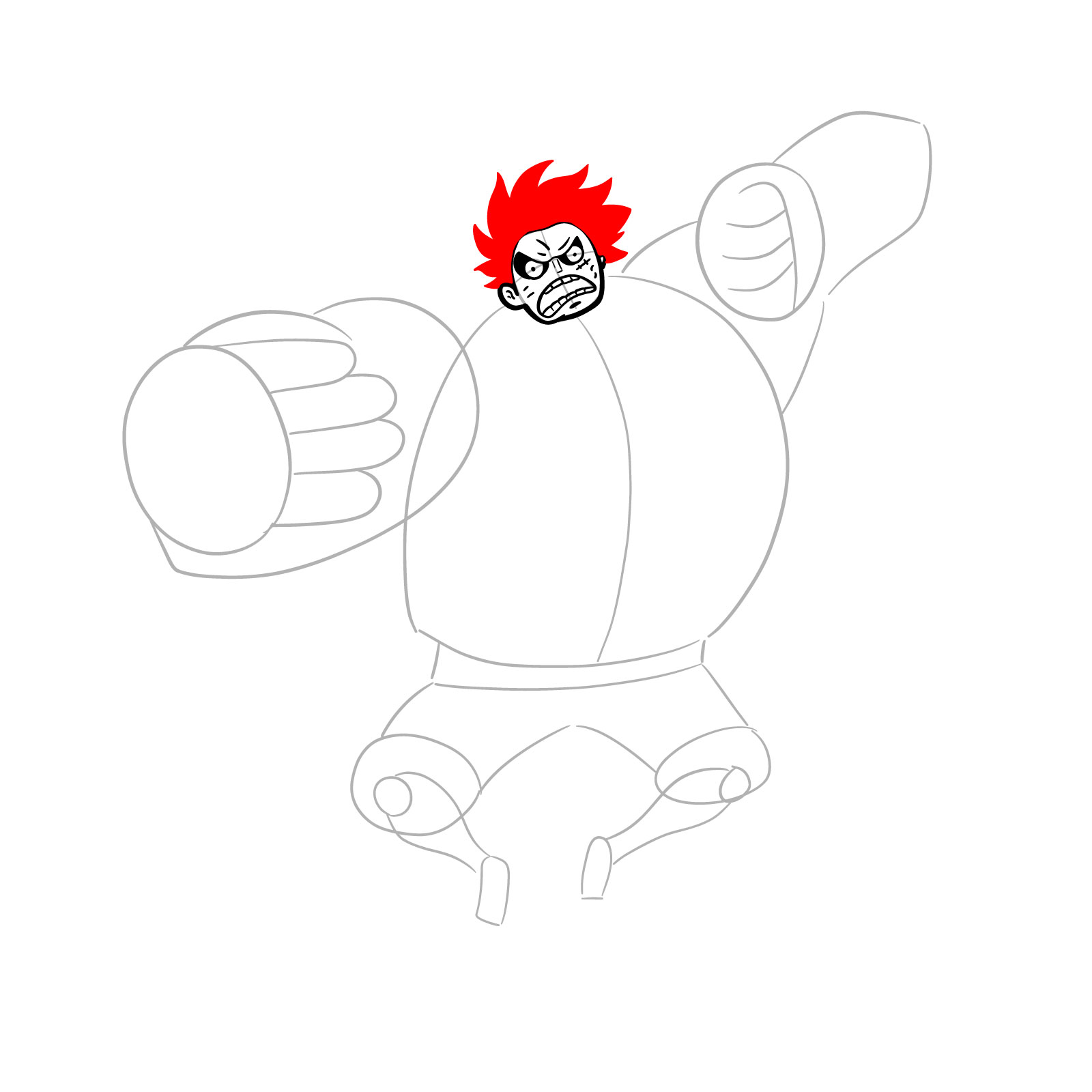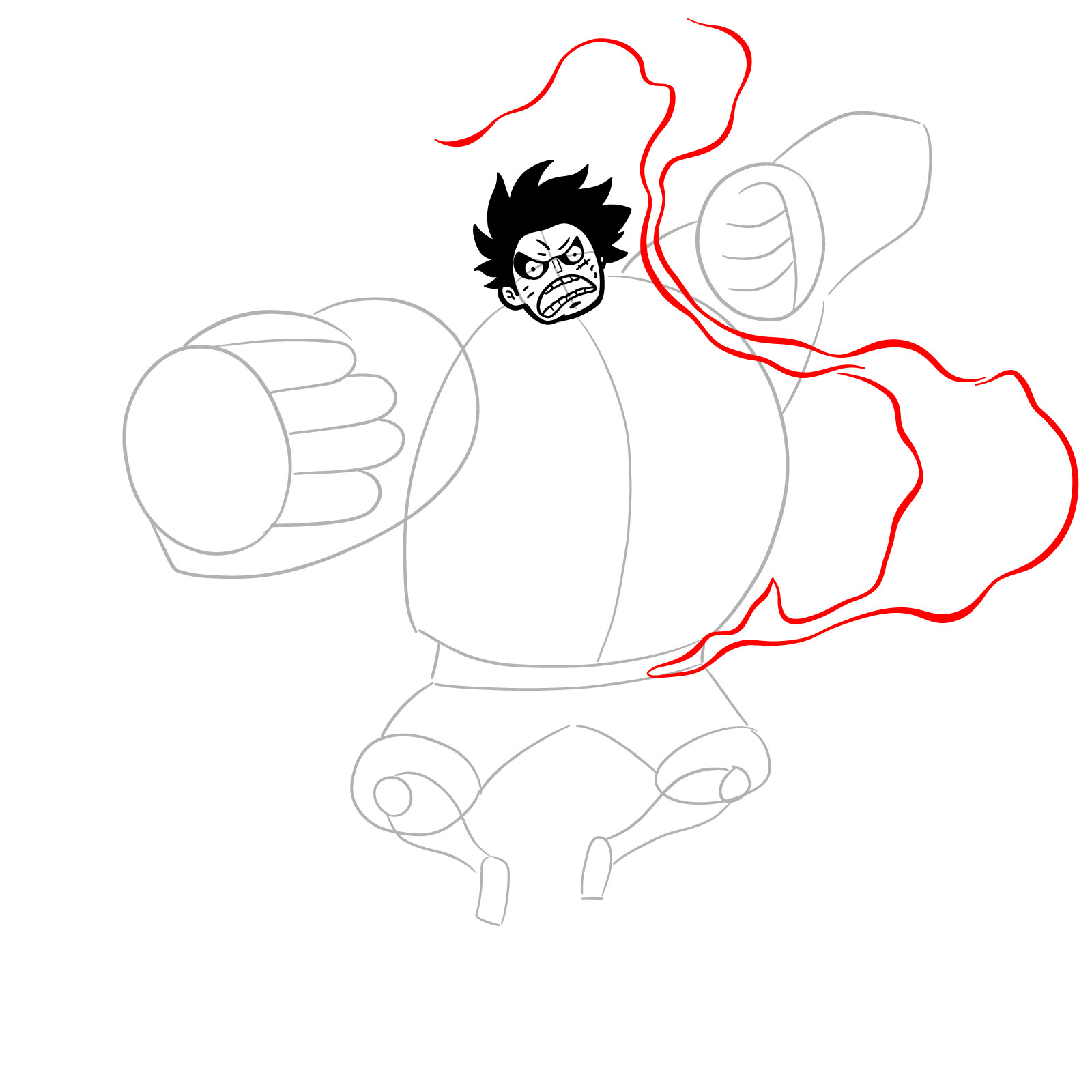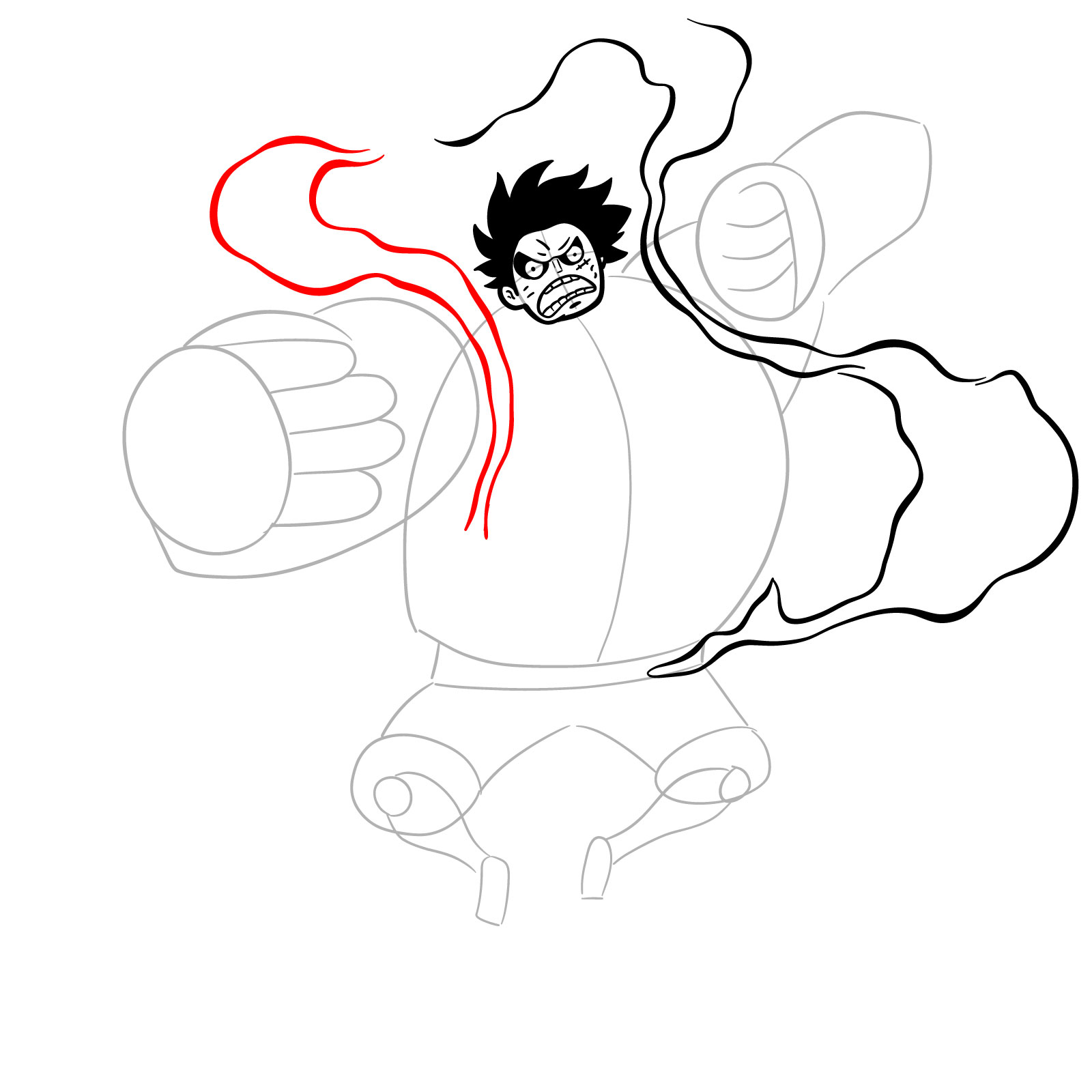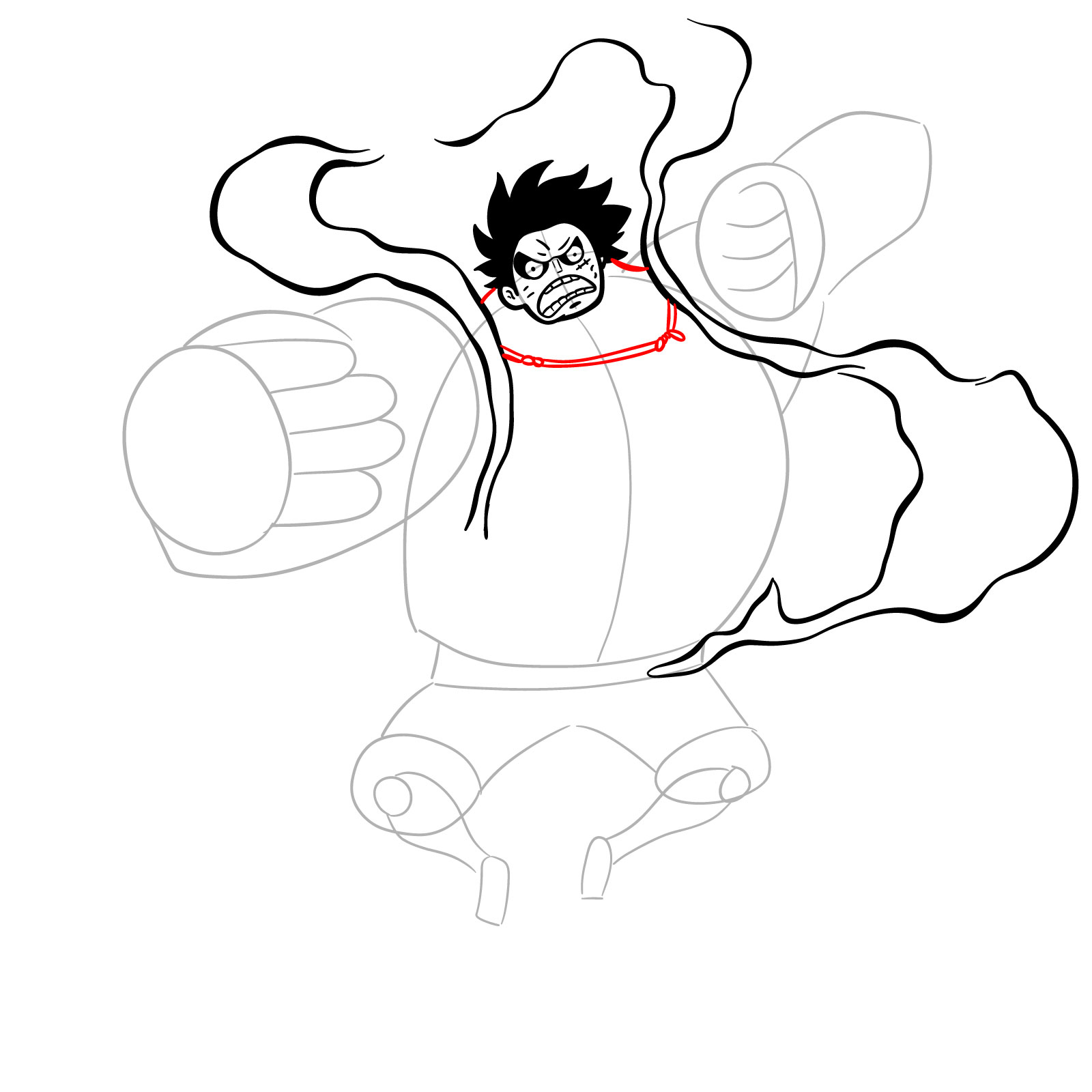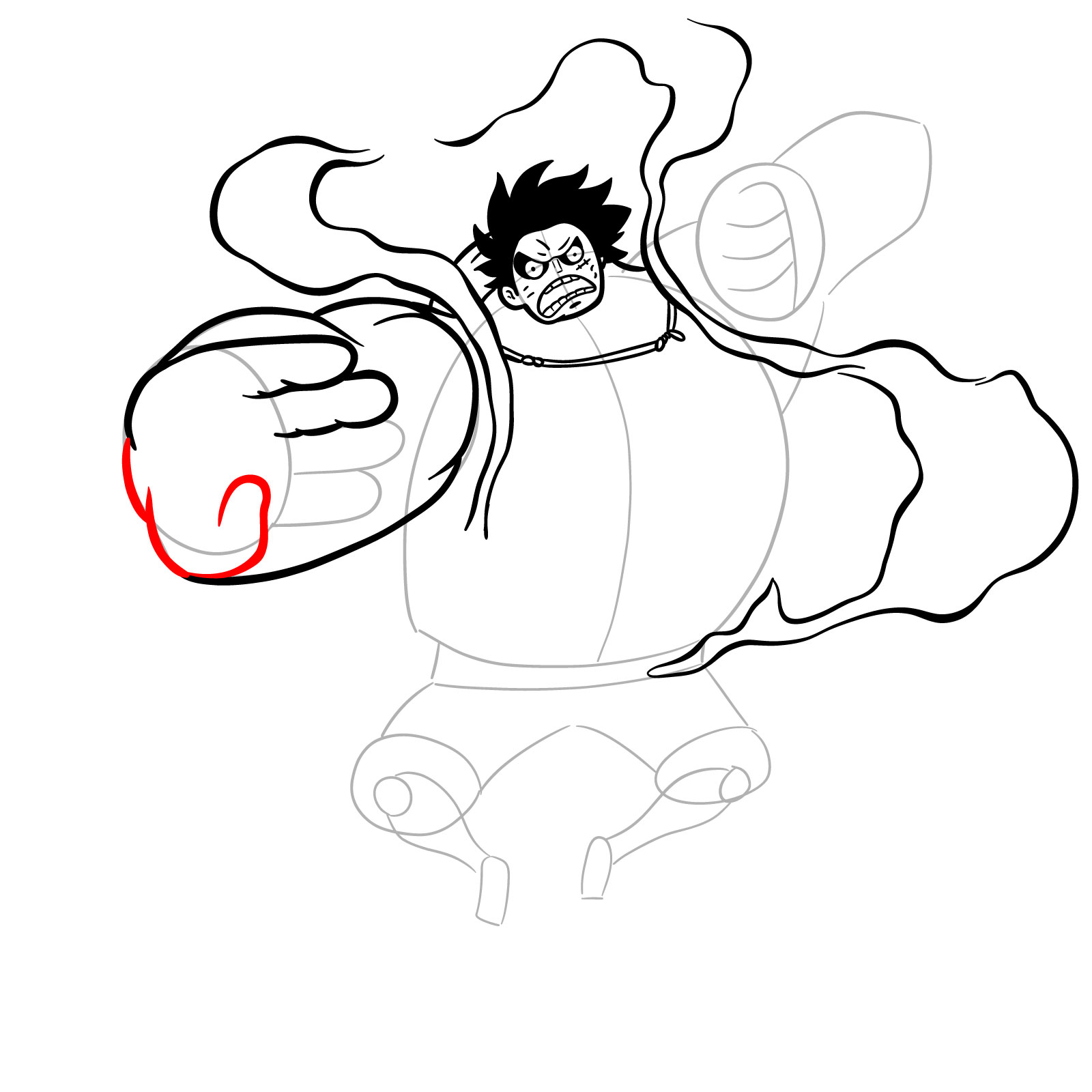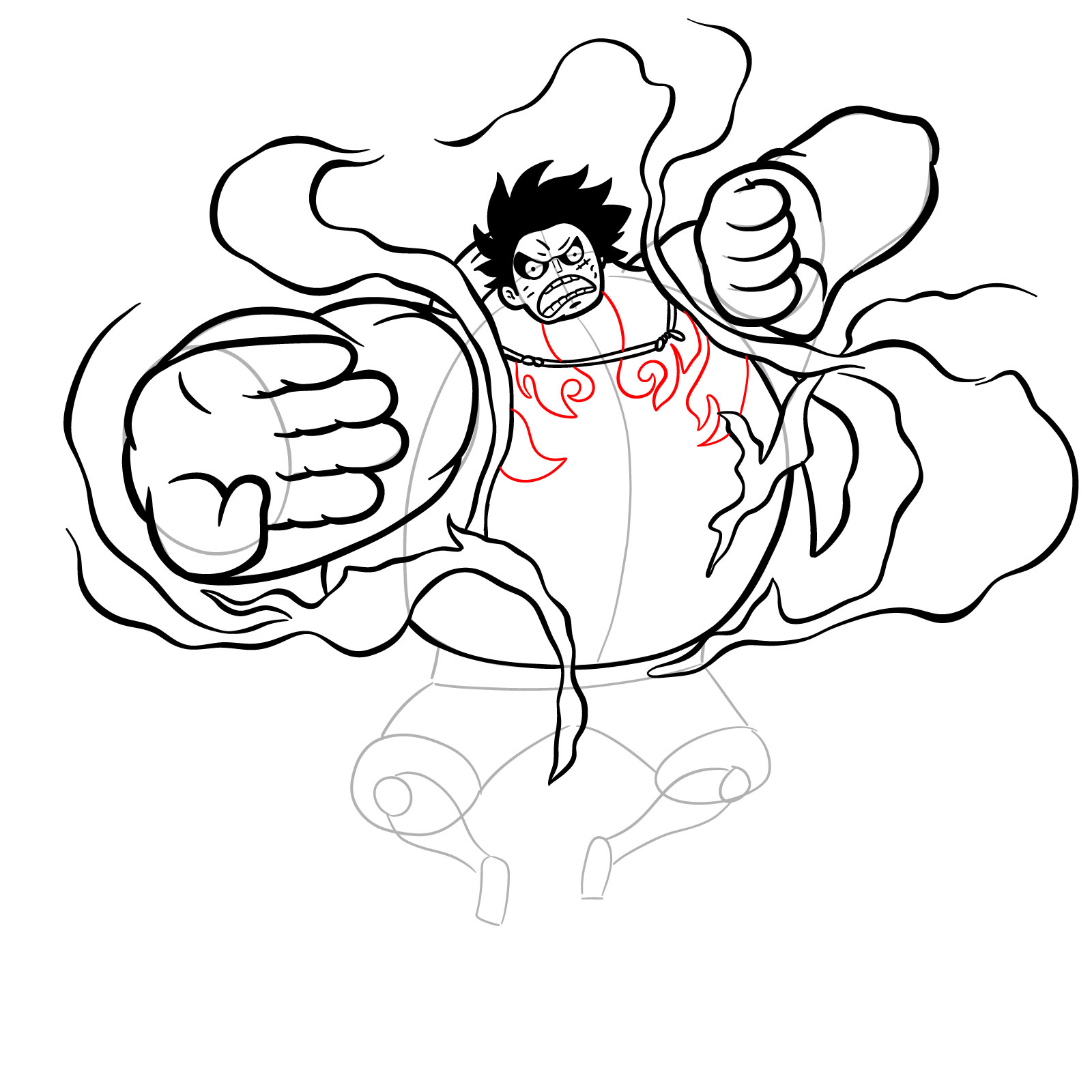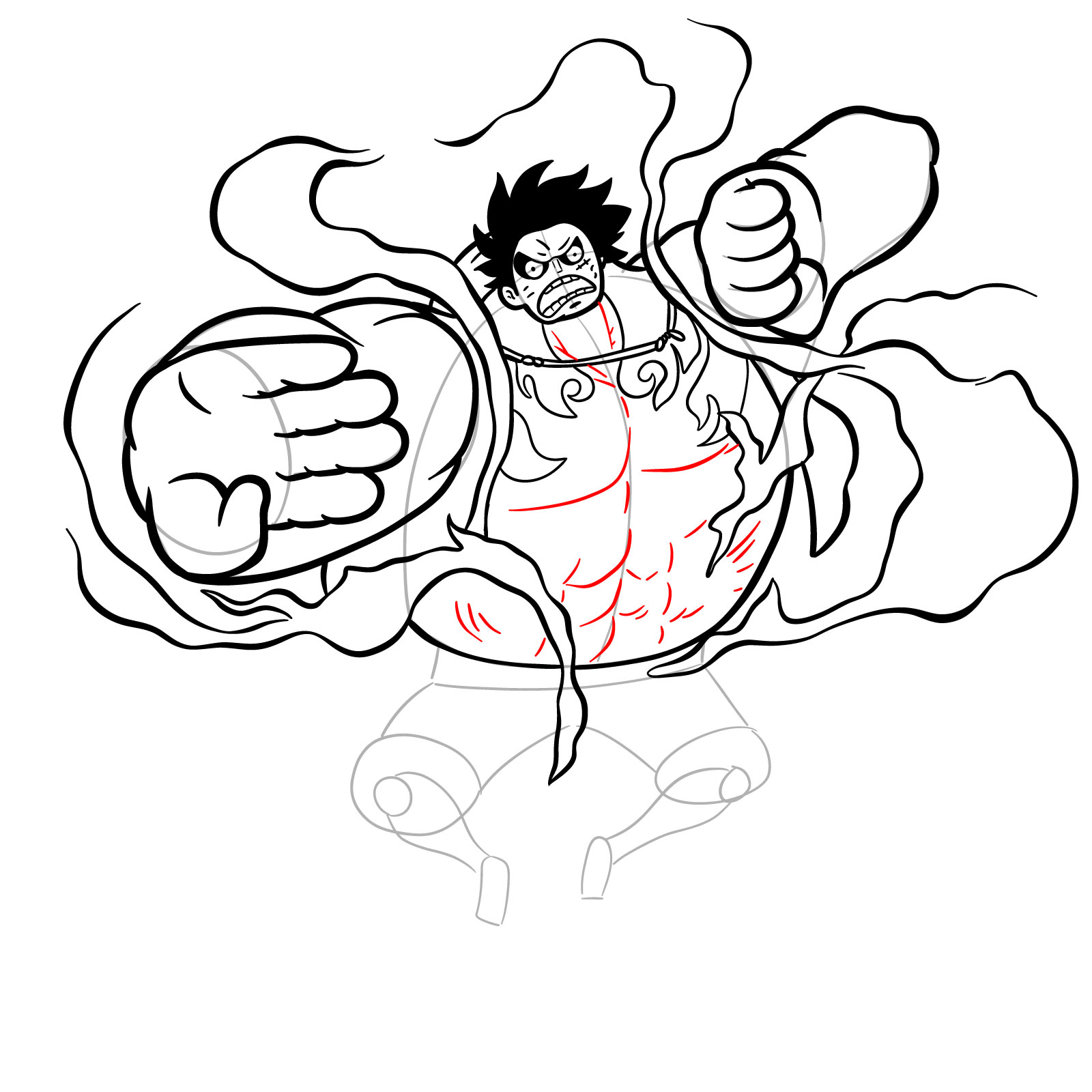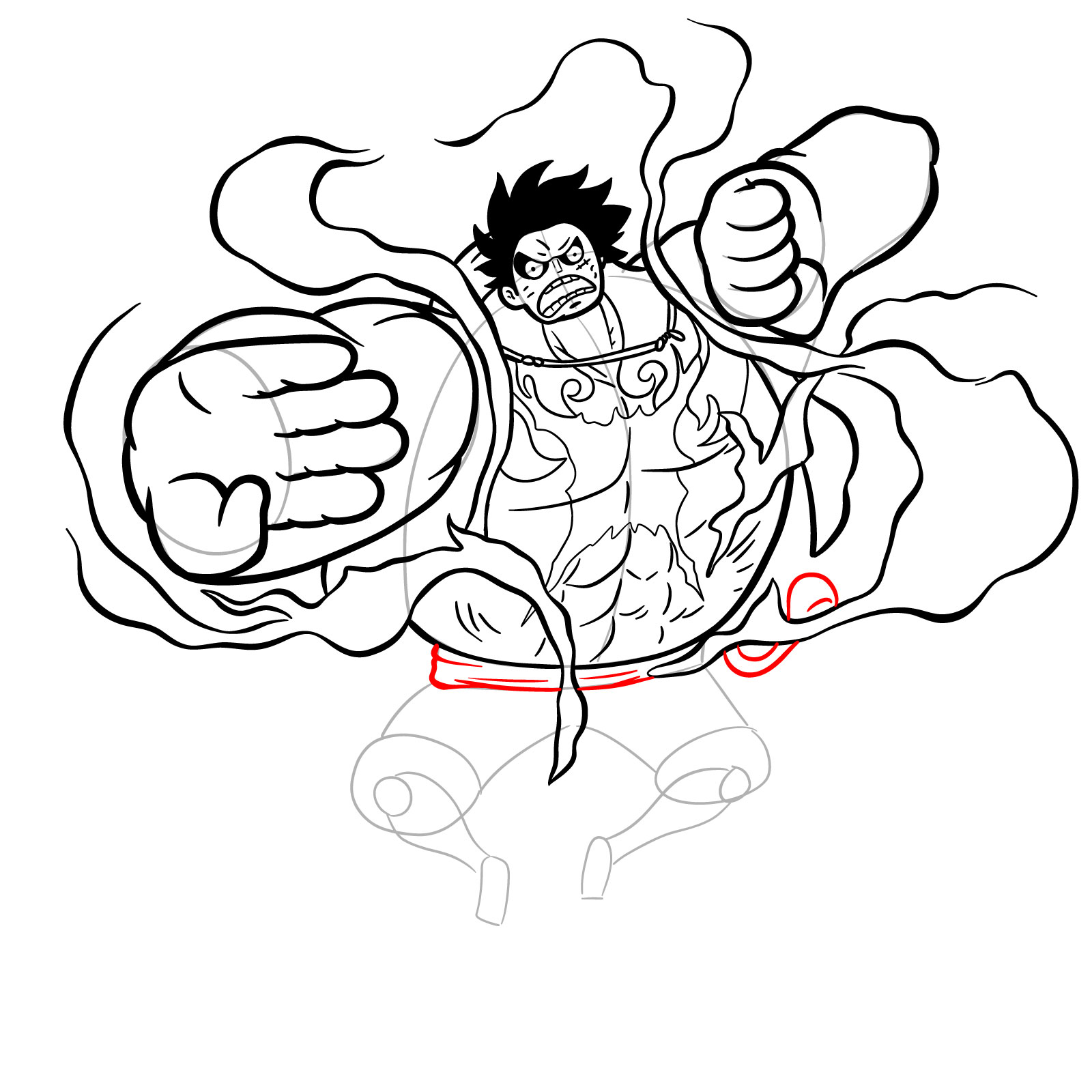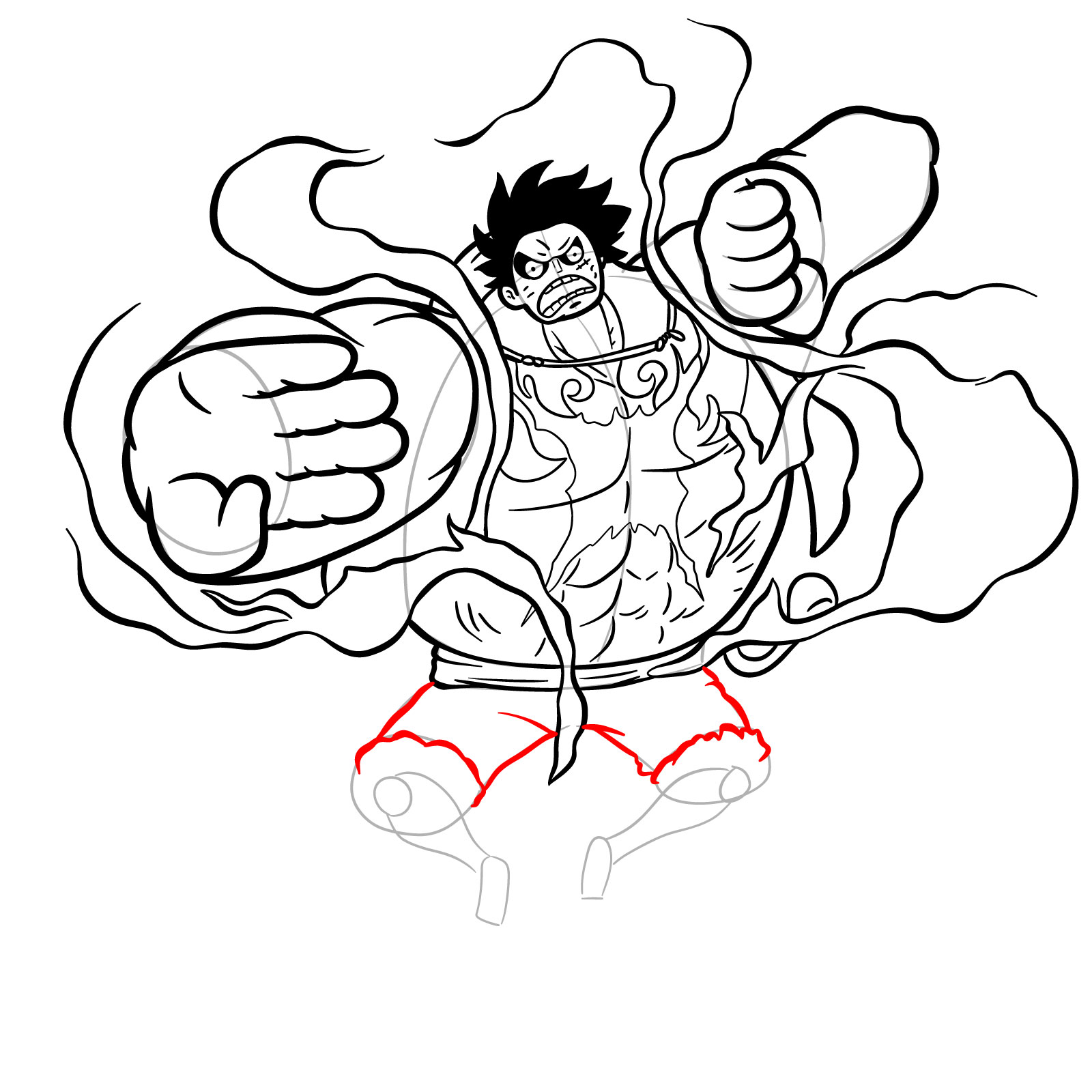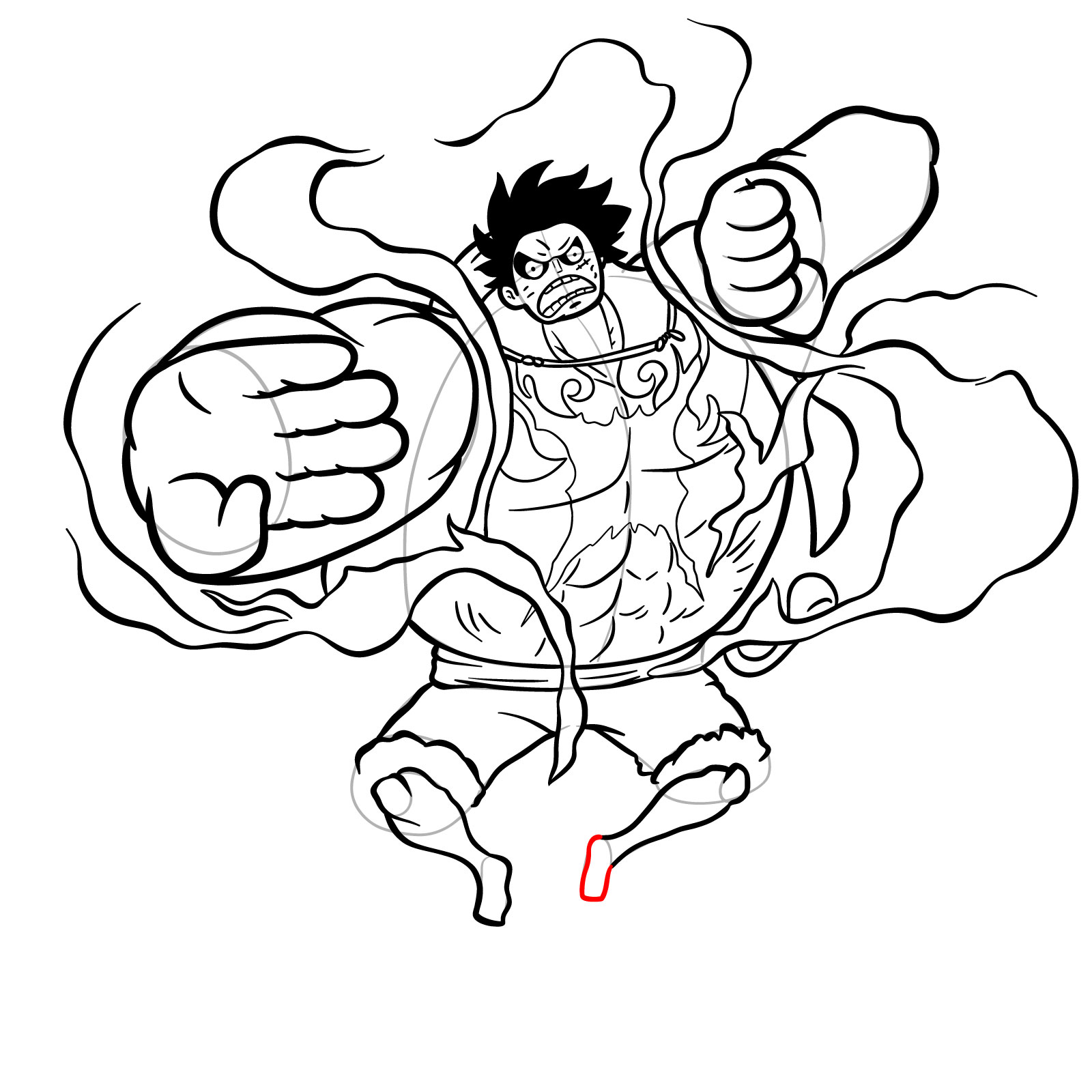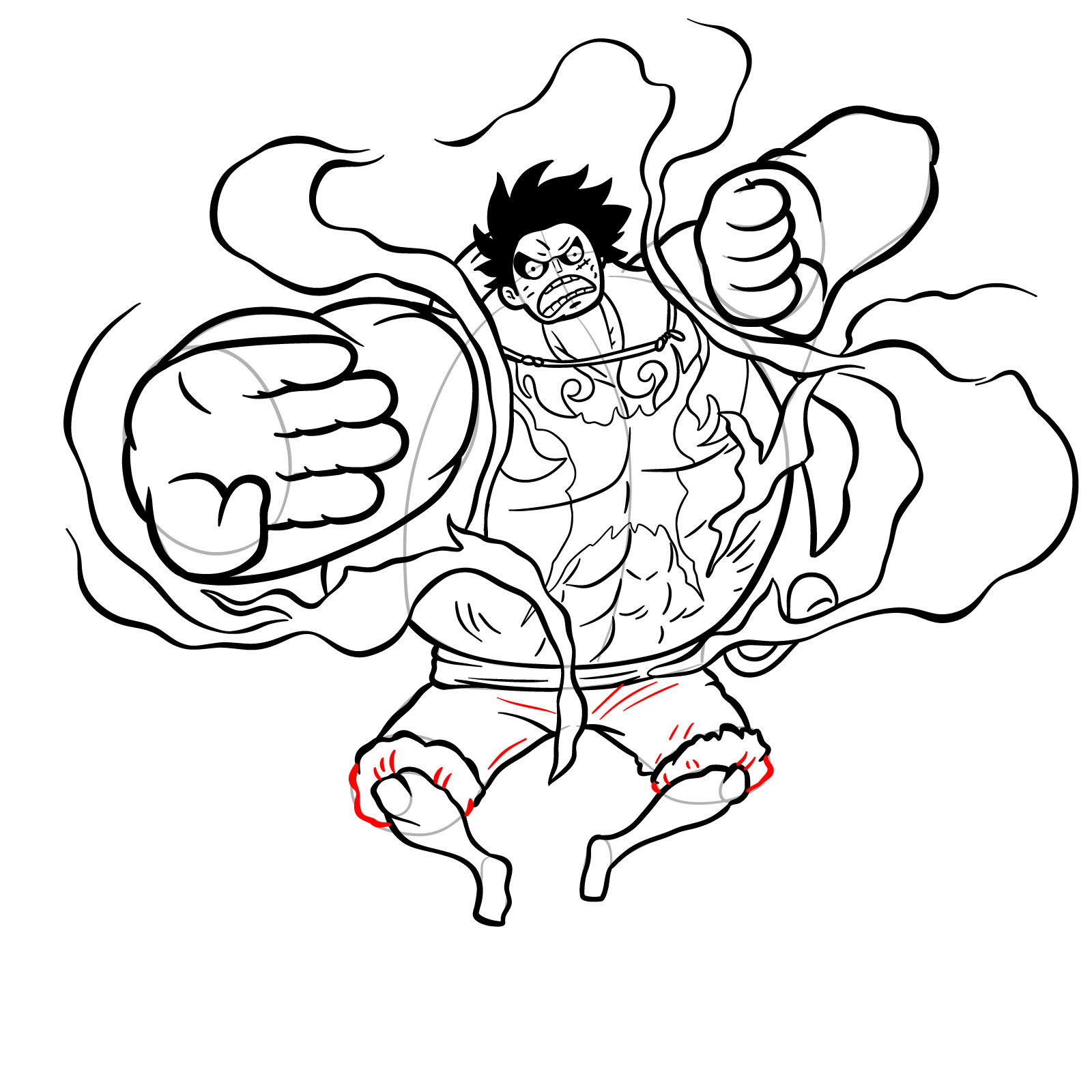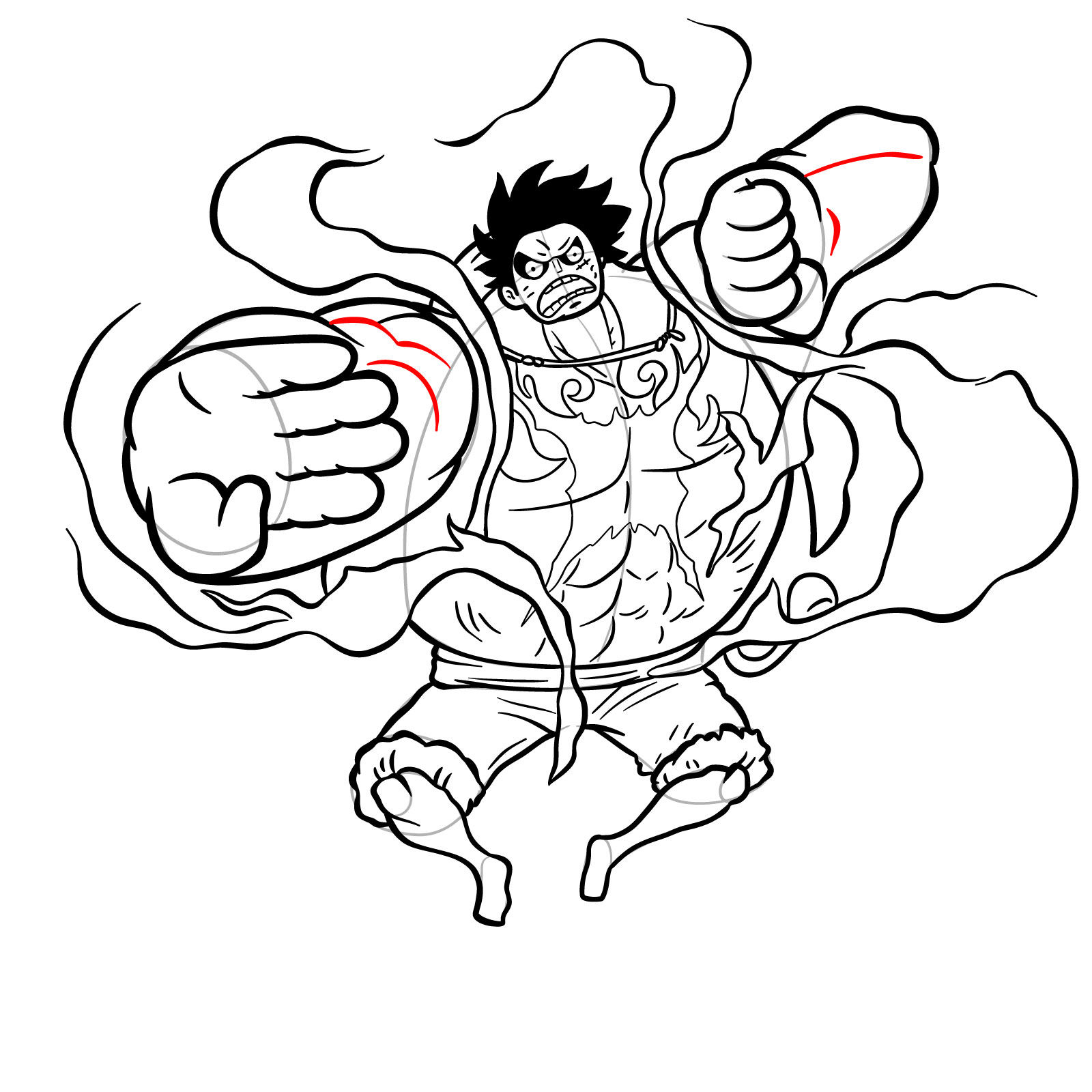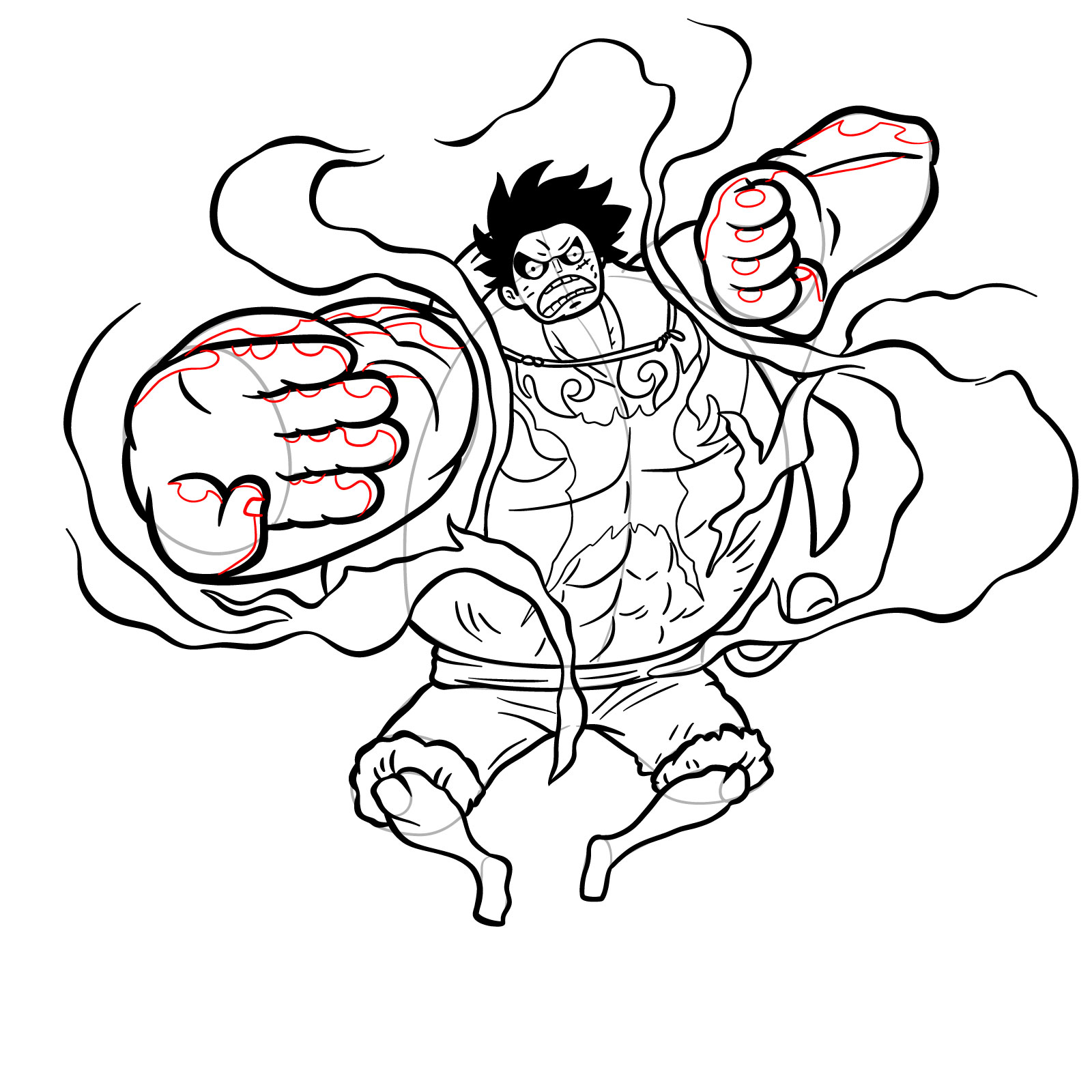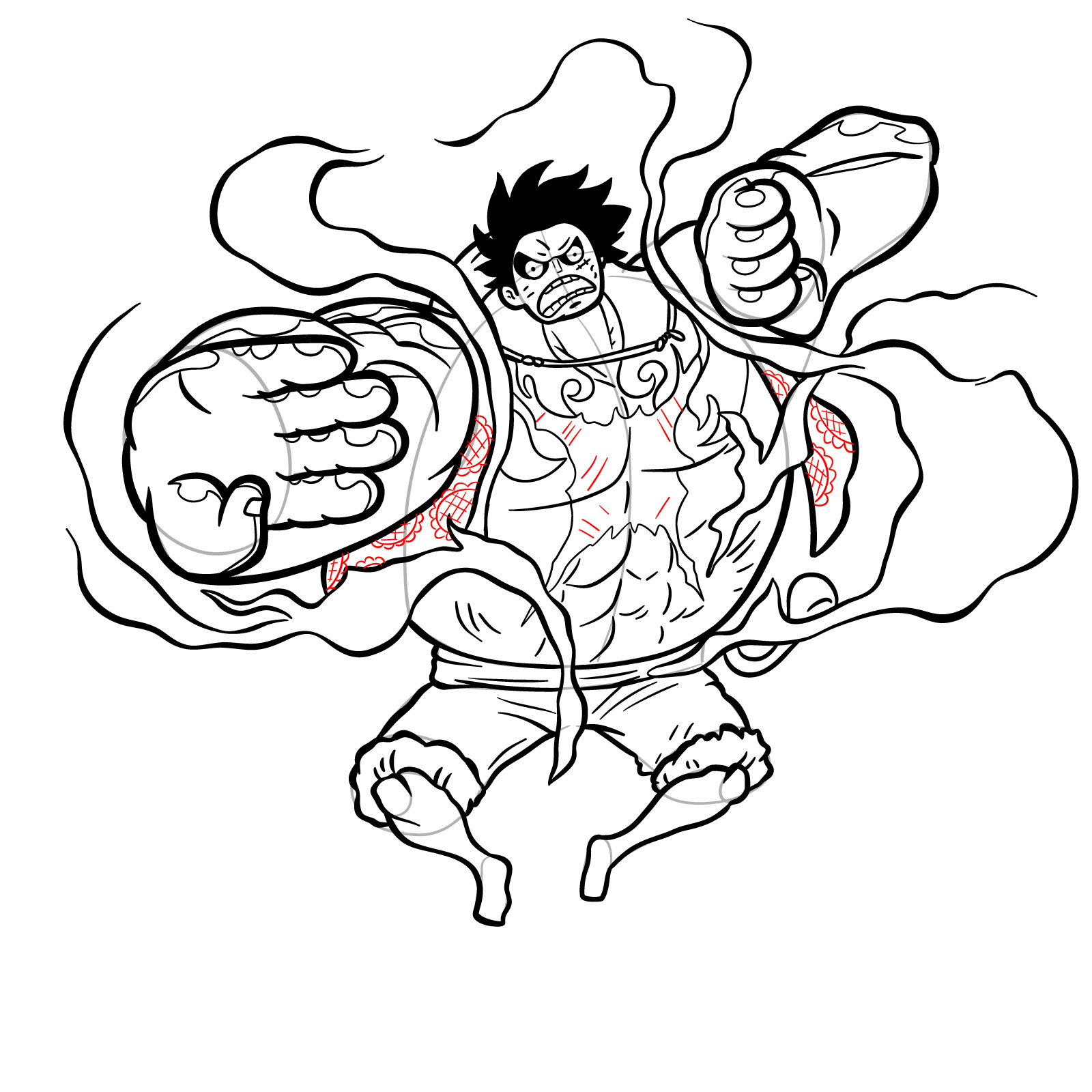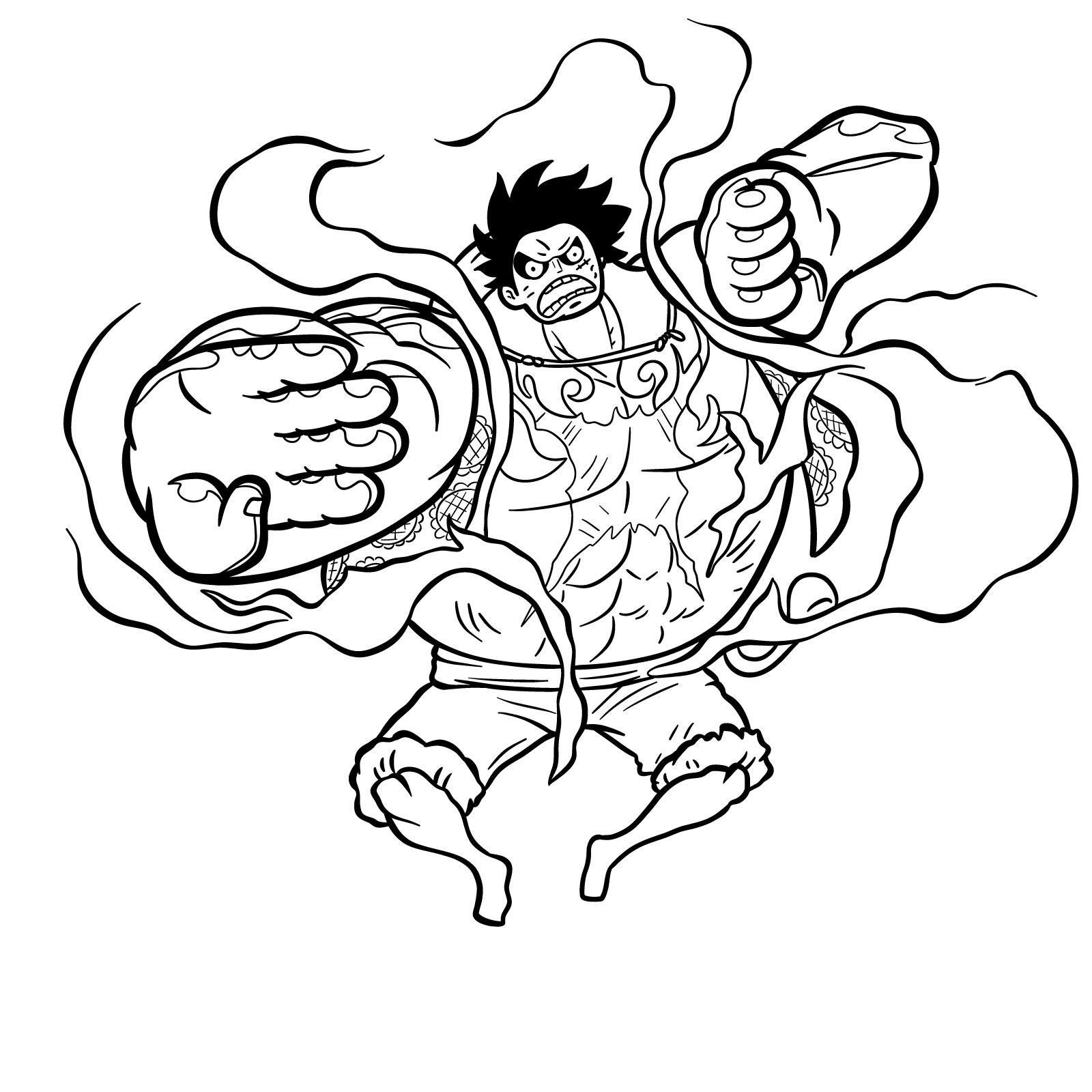 Frequently Asked Questions
What's the best technique to sketch Luffy's powerful techniques like Kong Gun?
The essence of the Kong Gun technique lies in Luffy's enlarged forearm and the cannon-like representation. Begin with the forearm, focusing on its exaggerated proportions. Add the nuances like the compressed fist and follow it up with the detailing that emphasizes its immense power.
How can I capture Luffy's intense expression in the Gear 4 Bounceman form?
Expressions play a crucial role in capturing the essence of Luffy's Gear 4 form. Pay close attention to the eyes; they should reflect determination and intensity. The eyebrows, frowning, add to the drama. The tension in his facial muscles, especially around the mouth, further accentuates his focused demeanor.
How should I approach the detailing in Gear 4's unique techniques?
Each technique, like the Rhino Schneider or King Kong Gun, has unique elements. Break the technique down into primary shapes and forms, then gradually build upon these basics. Always keep the source of power and direction of movement in mind, adding lines and shades that emphasize this.
Congratulations on reaching the end of this guide on how to draw Luffy in Gear 4 Bounceman! Your journey to mastering the pencil and bringing iconic characters to life is a testament to your passion and dedication. If you enjoyed this tutorial and want to support SketchOk further, you can donate here. Your donations not only help sustain these tutorials but also allow you to suggest topics for future guides, which will be prioritized. Your contribution is a step towards ensuring fellow artists get access to quality resources.